Date: 17 February 2023 / League: Polish top flight
Final Score: 1-0 / Attendance: 17,099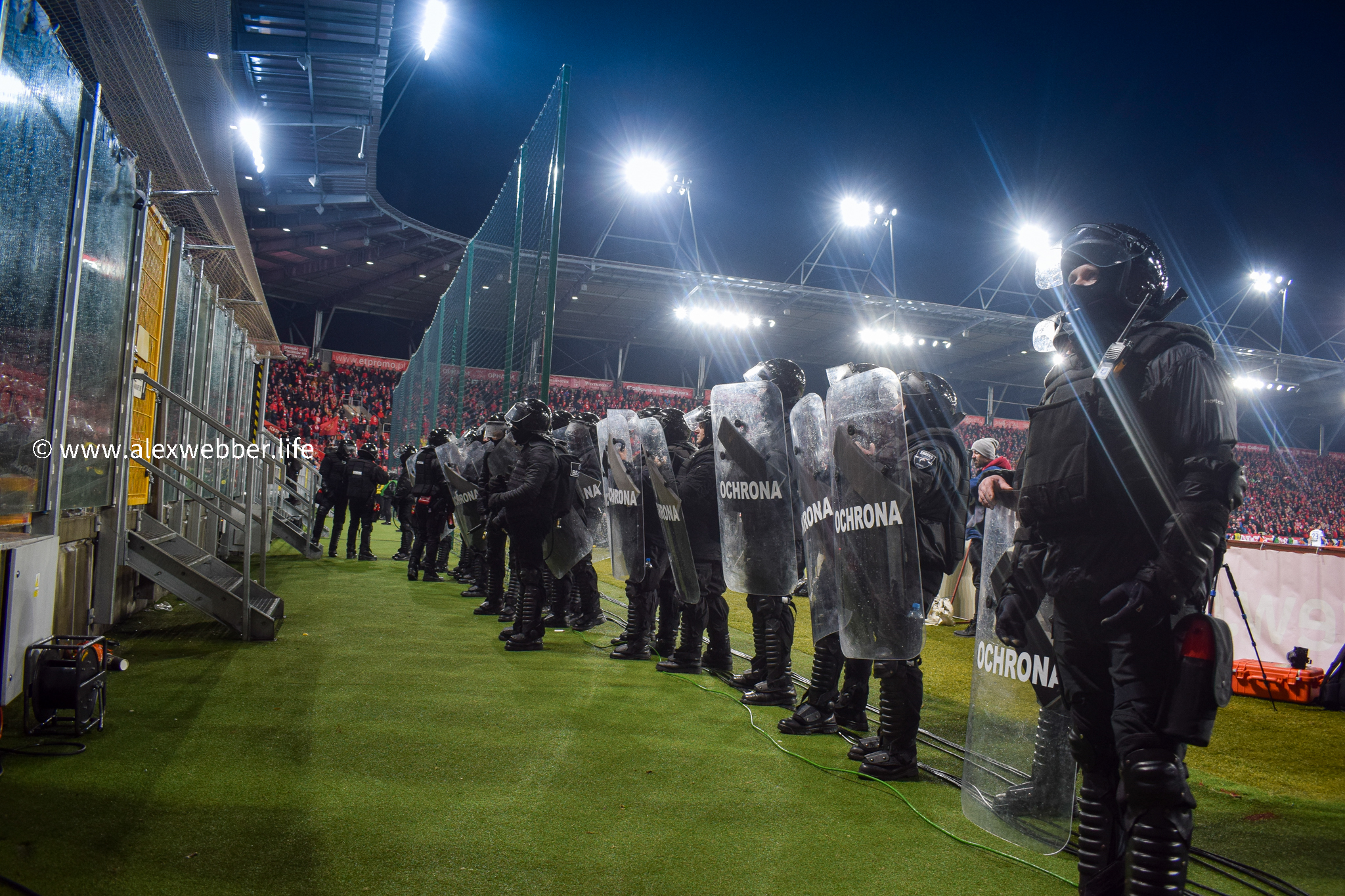 Overview
NOTE: for the sake of 'user experience', the following passage is best read in the voice of Danny Fucking Dyer.
I've done Widzew gawd knows how many times, probably a few dozen, but there's one fixture that's always stood out: a proper naughty one against Slask back in 2019 (CLICK ME FOR MORE!).
That time, it went nutty right from kick-off with Slask using a flag drop to prepare for an assault on the fences. Though beaten back by tear gas and water cannon, it set the tone for a match that had evil running through it. No word of a lie, it reminded me of that time them Stoke fans done us at the services.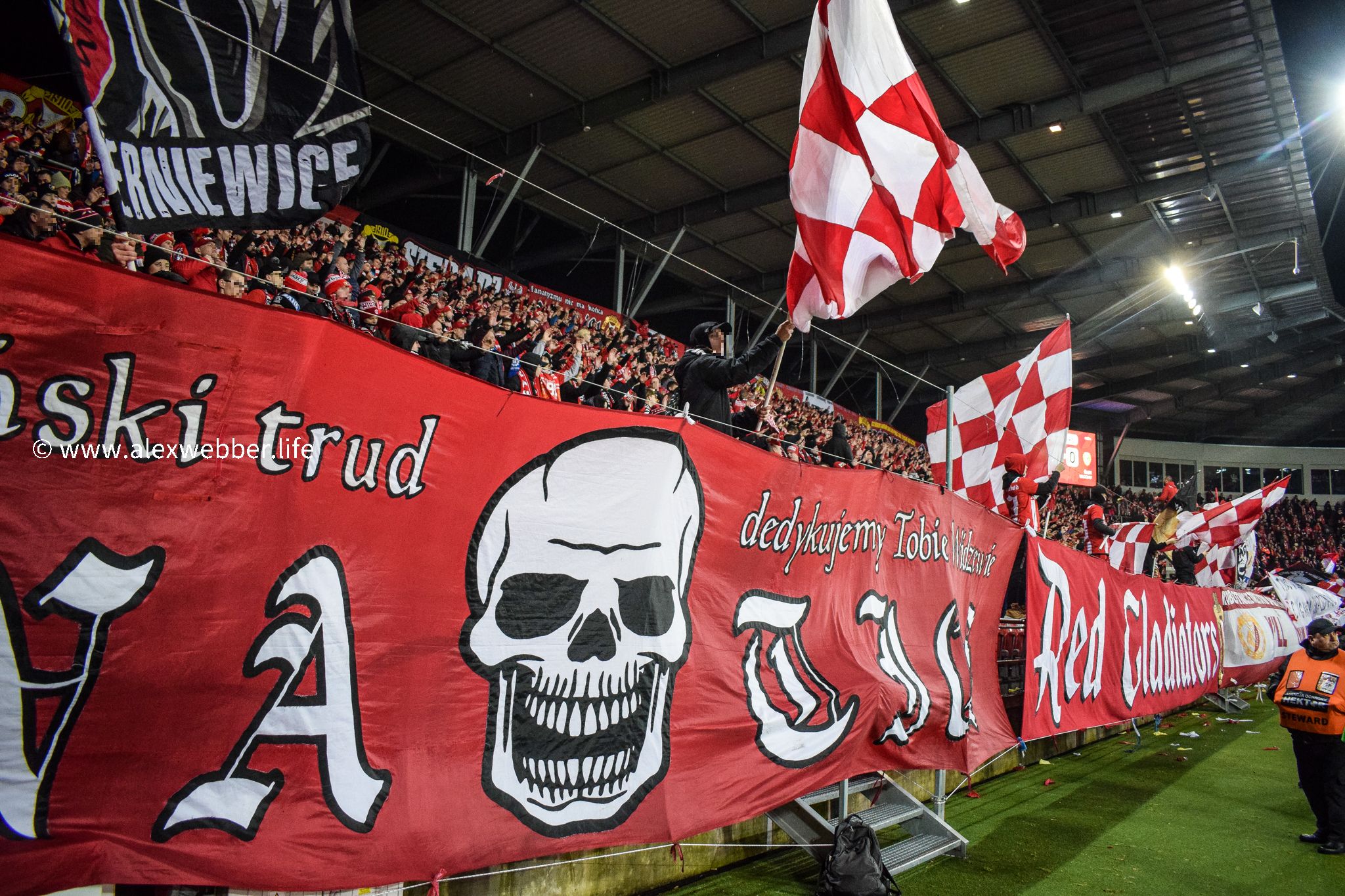 Now, drop the Danny Dyer bit and fast forward to 2023. Since that last meeting, much had changed. Back then, Widzew were a fallen giant, a team trapped in the lower leagues but fighting their way back to where they belonged. The cup match against Slask was a reminder of the big occasions demanded by their fans.
Cue 2023, and Widzew were back with the big boys – and flying high in their season back in the top flight. With their biggest game of the season, Legia away, being played the following week, you could tell that the minds of their fans weren't as focused on Slask as they usually would.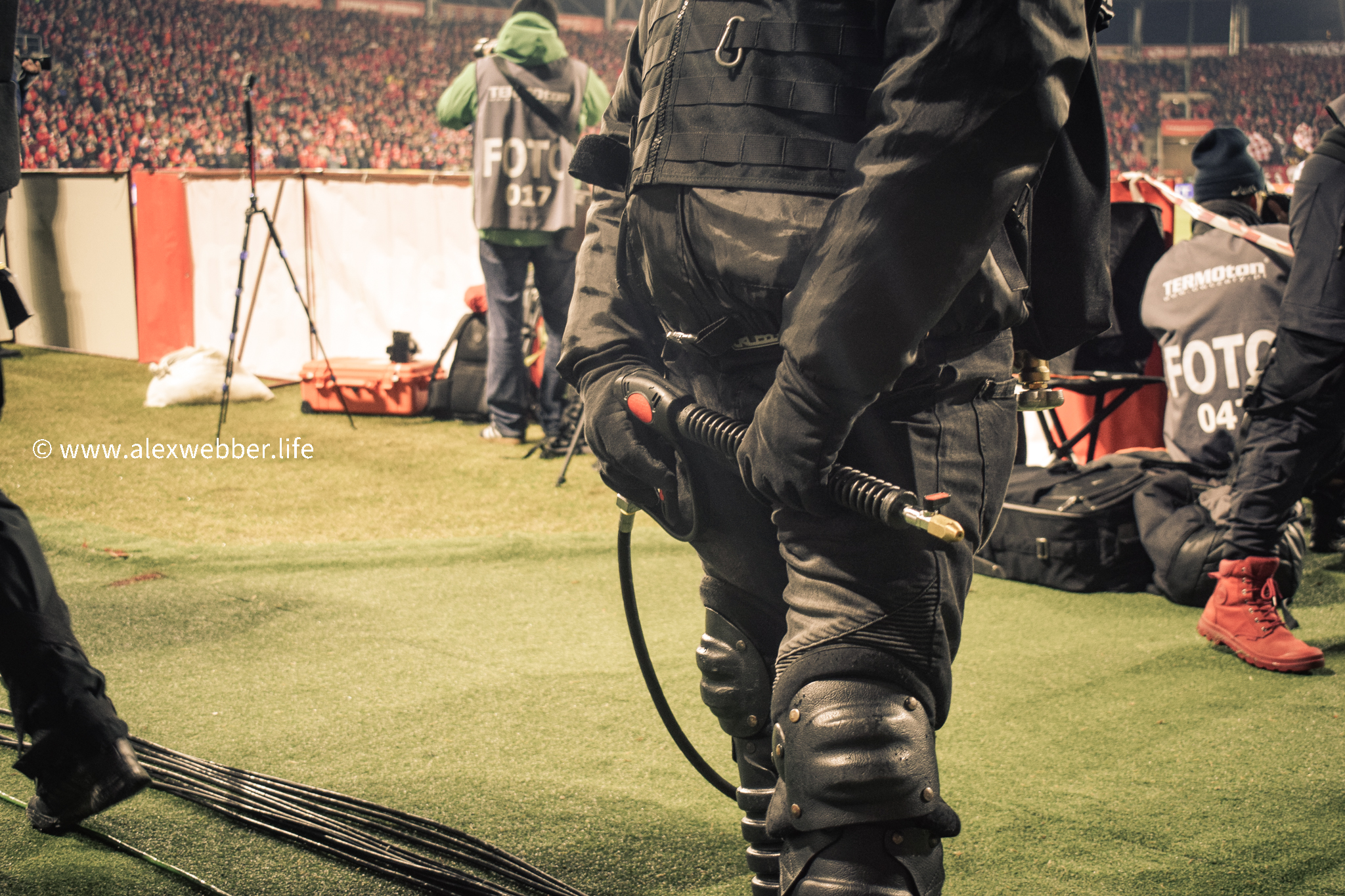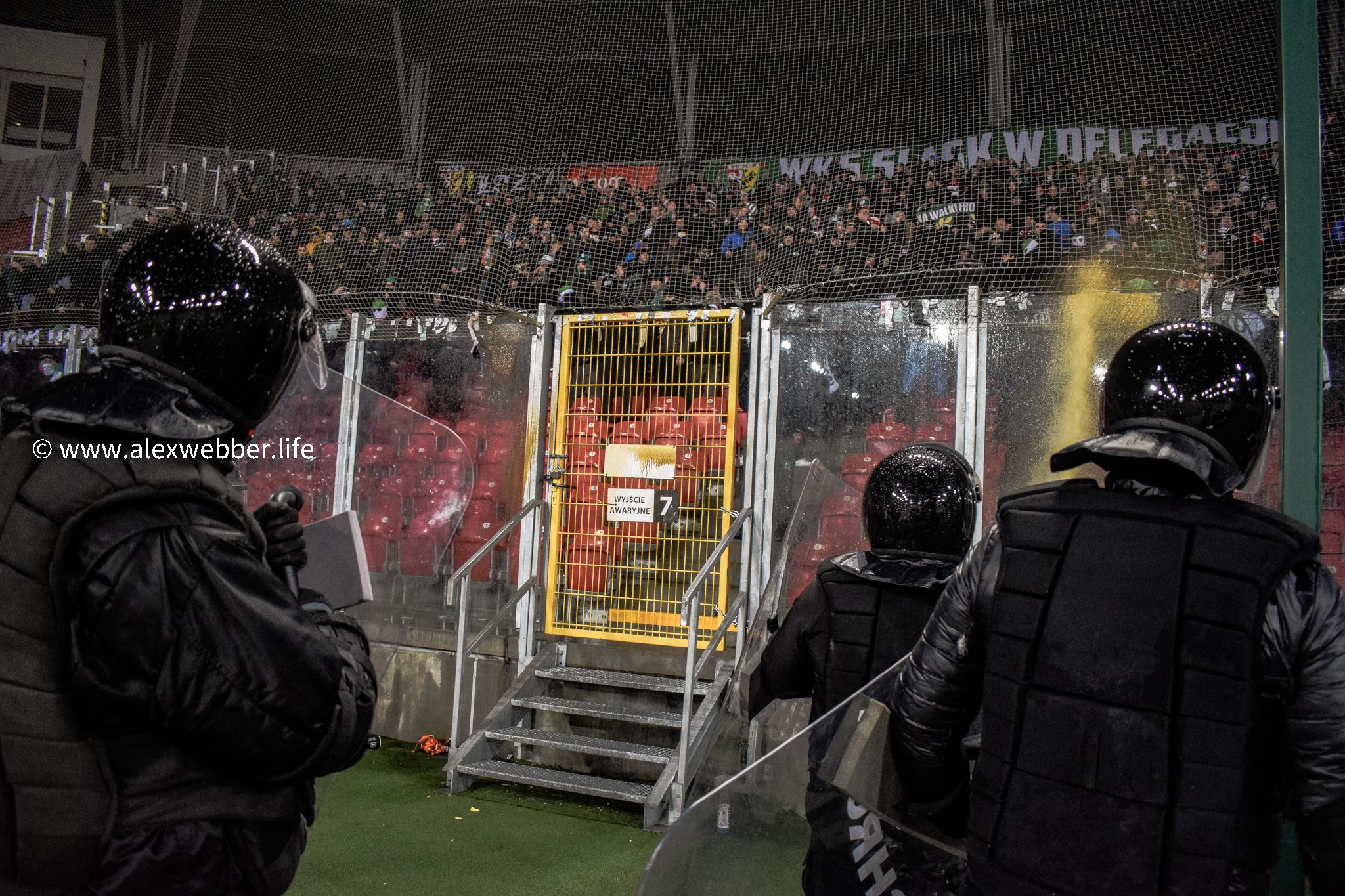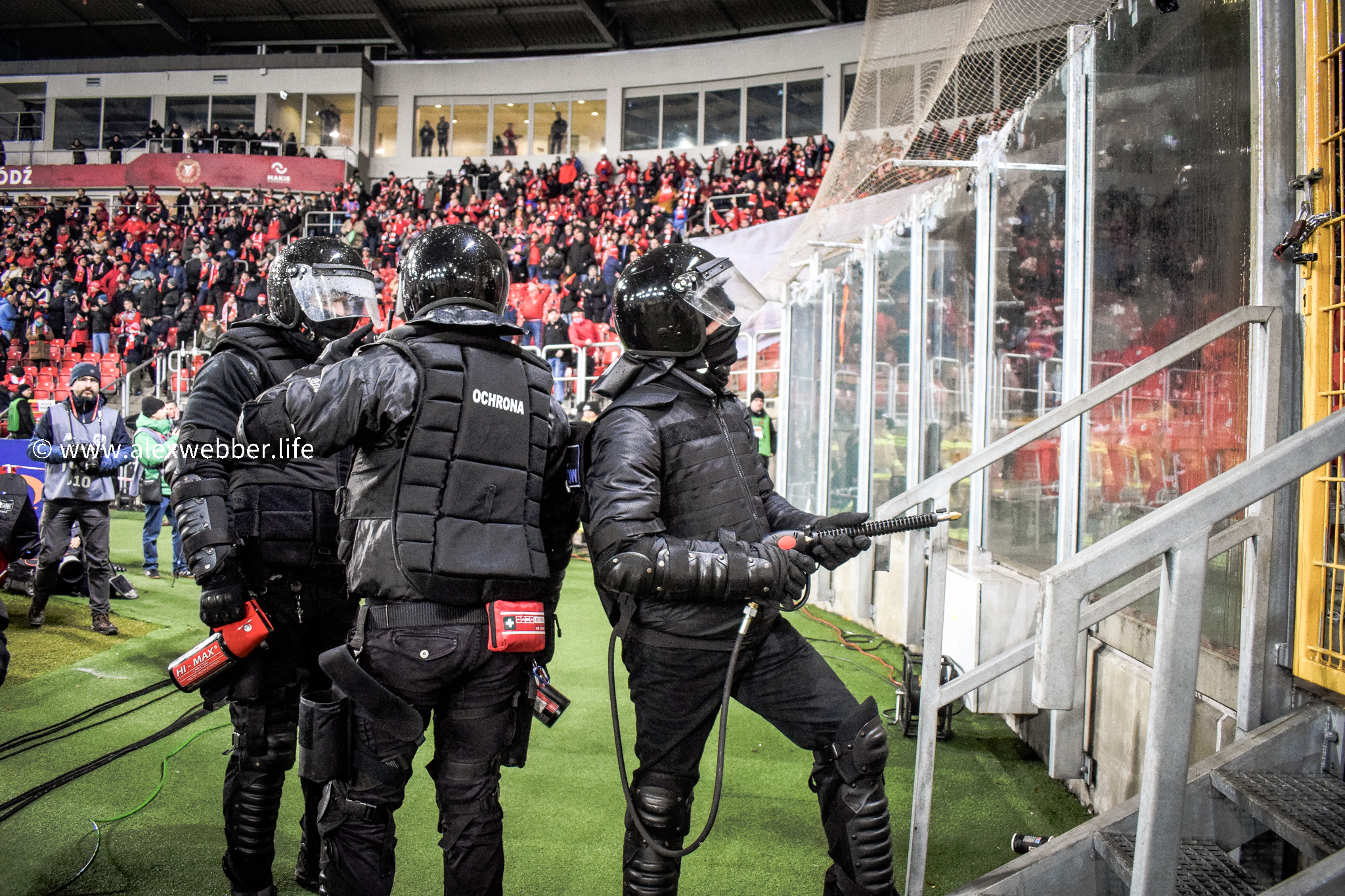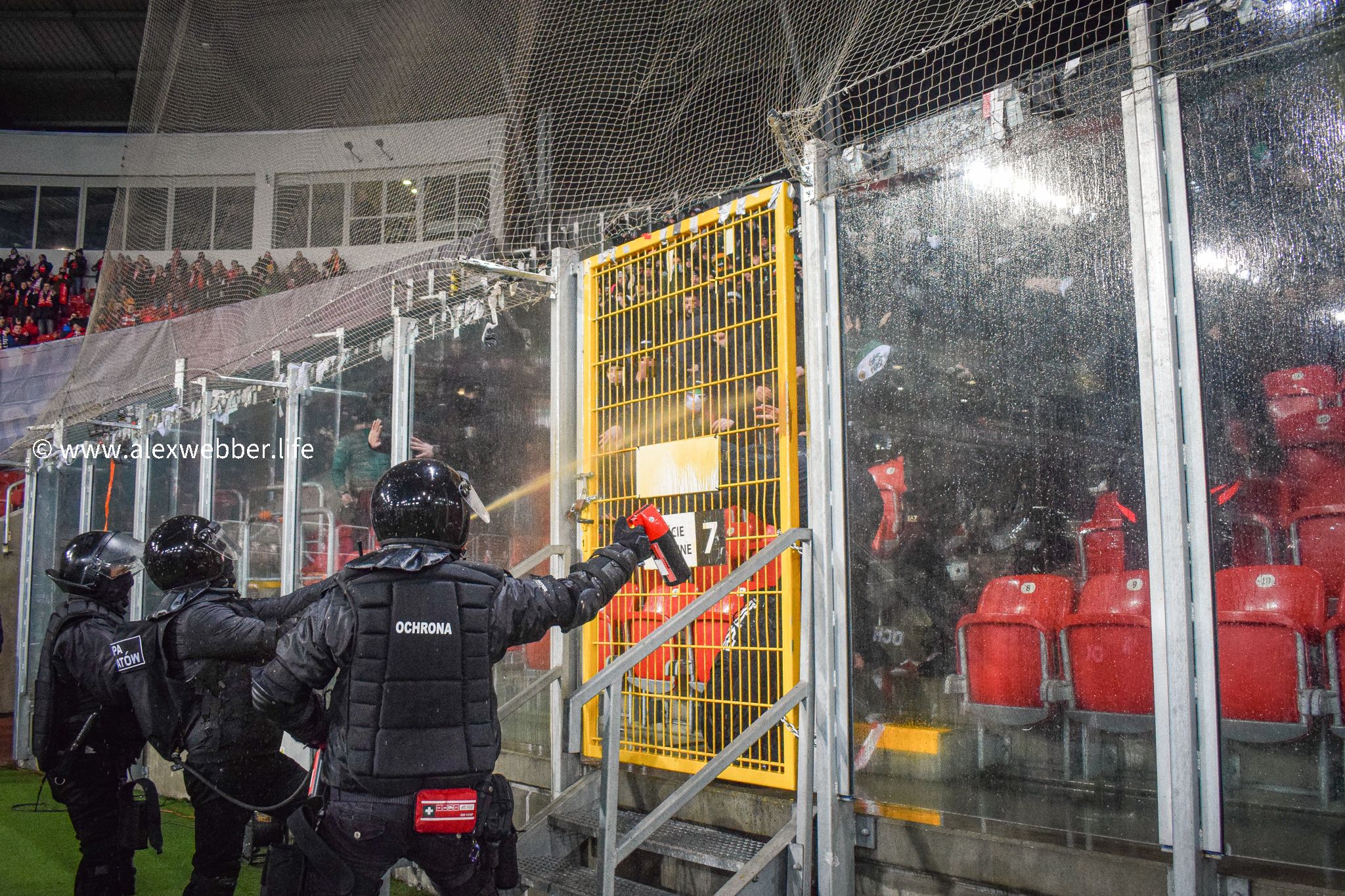 However, the same could not be said of Slask. Ever since 2003, they've held a burning hatred of Widzew after a 17-year-old fan by the name of Rolik was stabbed to death during an ambush – to this day, the anger has not diminished.
This match, it surfaced just again when, pretty much right on kick-off, a flag was nabbed from the away fence sparking a furious response and concerted break-out attempt that took a few minutes of tear gas to fully suppress.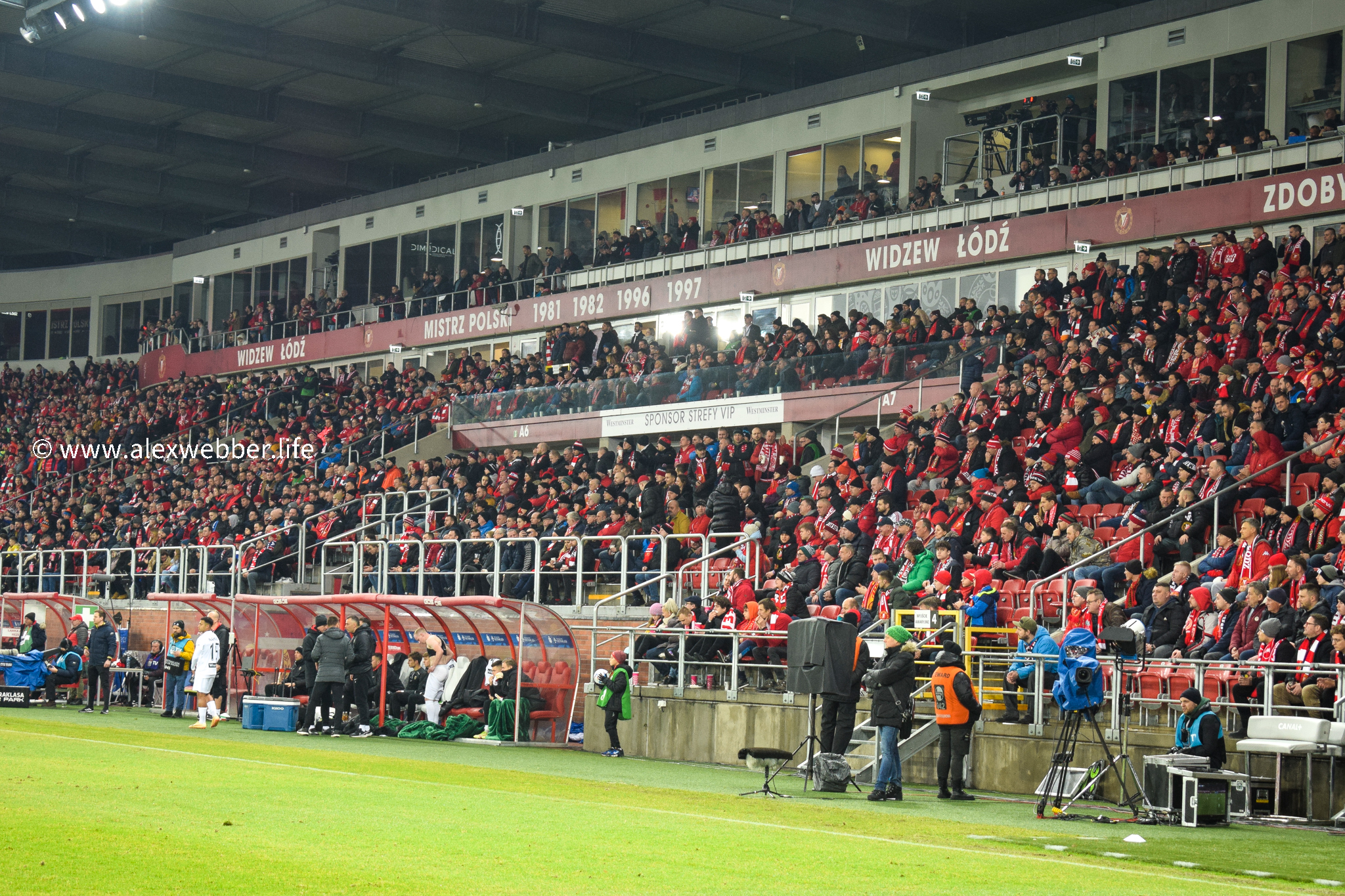 Thereafter, matters settled down a little – and a little too much. Played in wind, rain and February chill, these were not conditions ideal for much more than a turgid game played to mid-level noise. The longer it went, the interest in it seemed to fade.
Likewise, in the stands what had promised to be a red hot night ebbed a little only to explode deep inside injury time when Widzew scored a 93rd minute winner. Clearly though, for the majority of those inside the ground, the main talking point was getting a ticket for the away end at Legia.