Date: 2 September 2023 / League: Polish 2nd tier
Final Score: 3-0 / Attendance: 13,504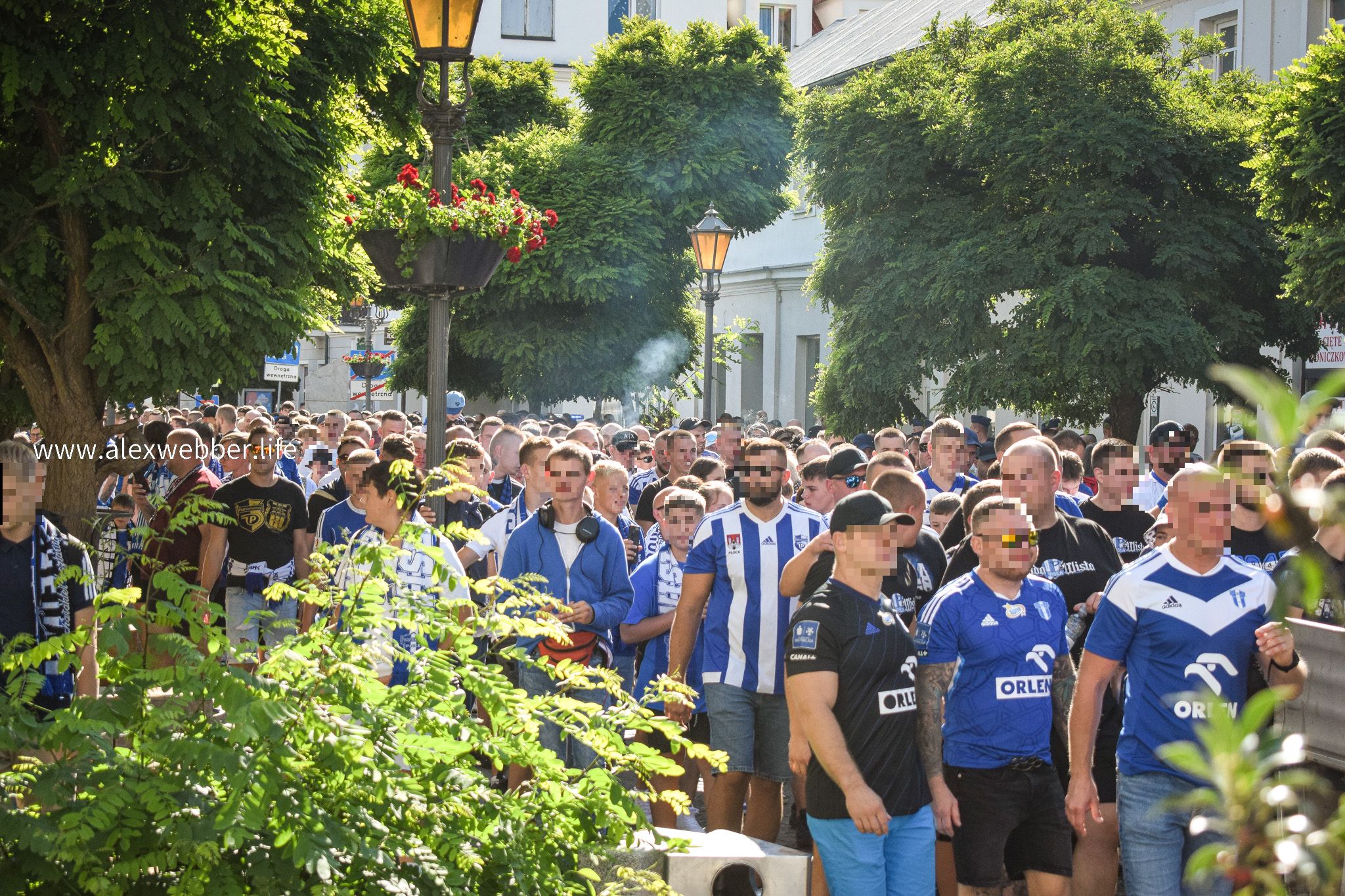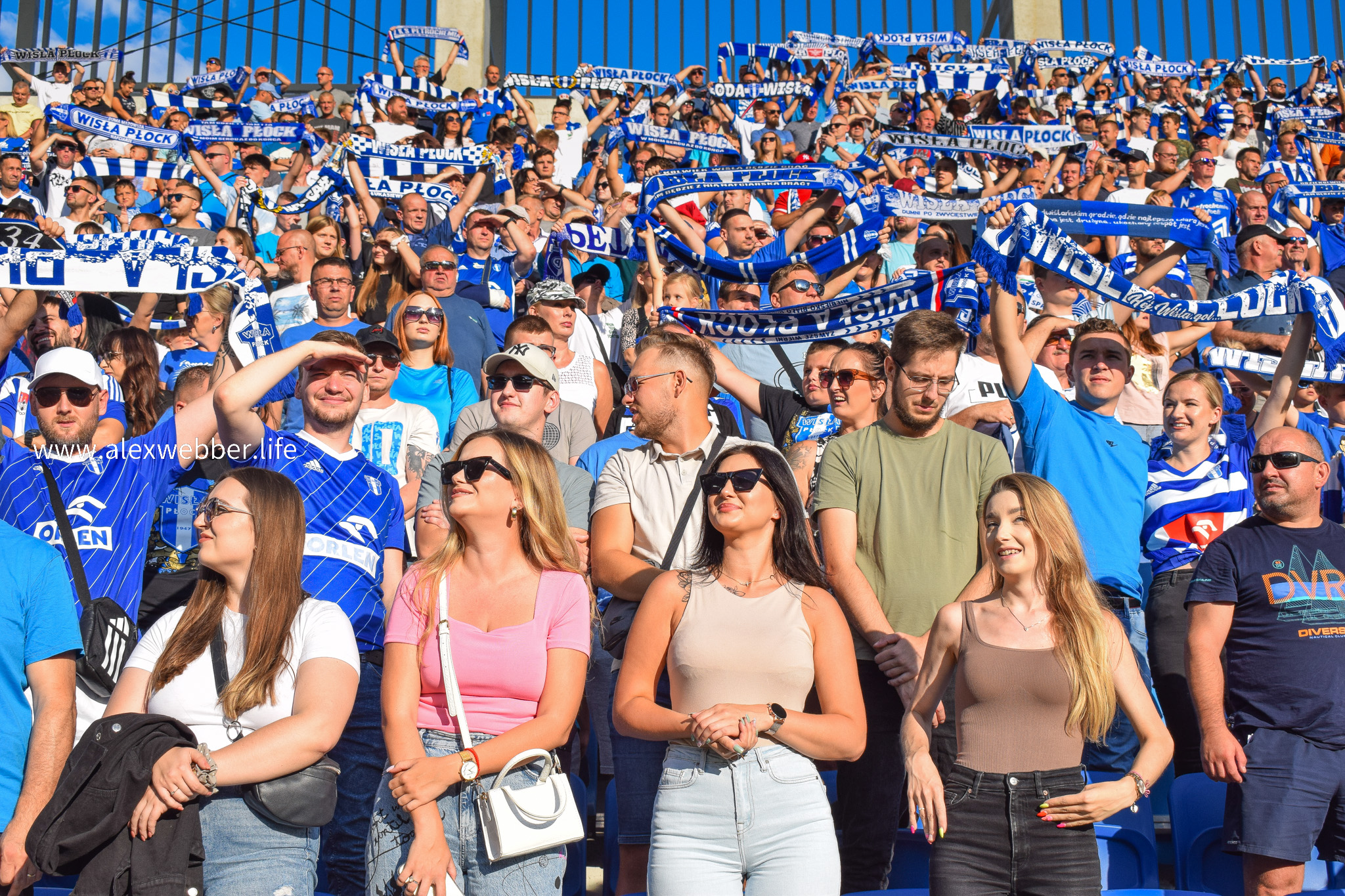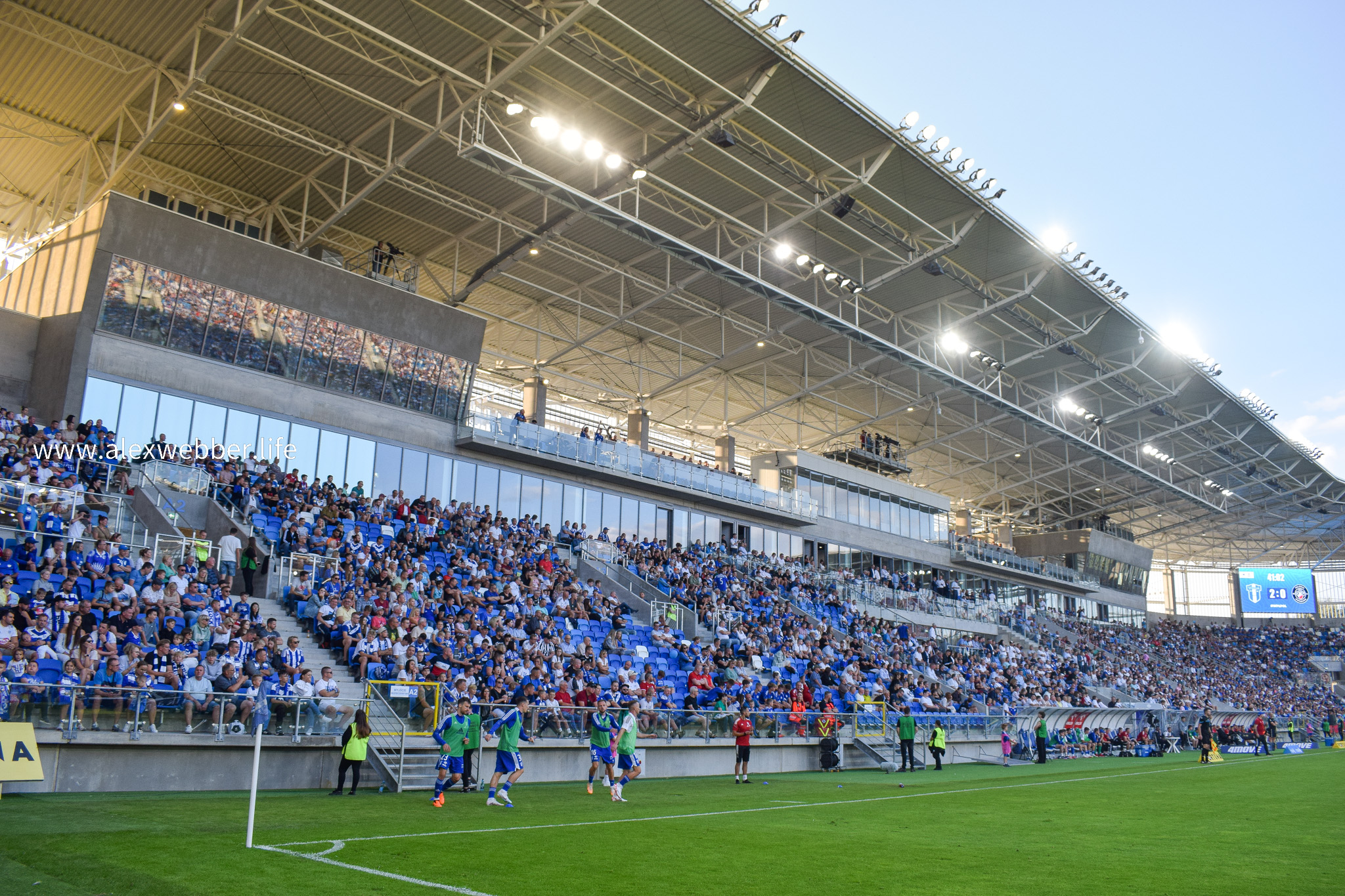 Experience
As if I didn't know already, last weekend underlined just how pointless it is to plan ahead in Poland. Having already booked train tickets and paid for a hotel for a Saturday down south in Silesia, less than 24-hours before departure it was announced that my principal reason for travelling – an obscure sixth tier match between MKS Ledziny and Odra Wodzislaw – would be played behind closed doors on police orders. GARGH!
With work deadlines falling around me like scuds, and approximately a jillion other better things to be doing with my time, I instead found my Friday sucked away as I desperately reshuffled travels in a bid to rescue the weekend: more trolling through fixture lists, checking kick-off times against train schedules and bus timetables, calling press departments, scrolling through booking.com, and so forth and so on.
Really, I've joked before that I need a personal assistant to handle my logistics, but now I'm seriously entertaining the idea – think you can hack it? Apply within.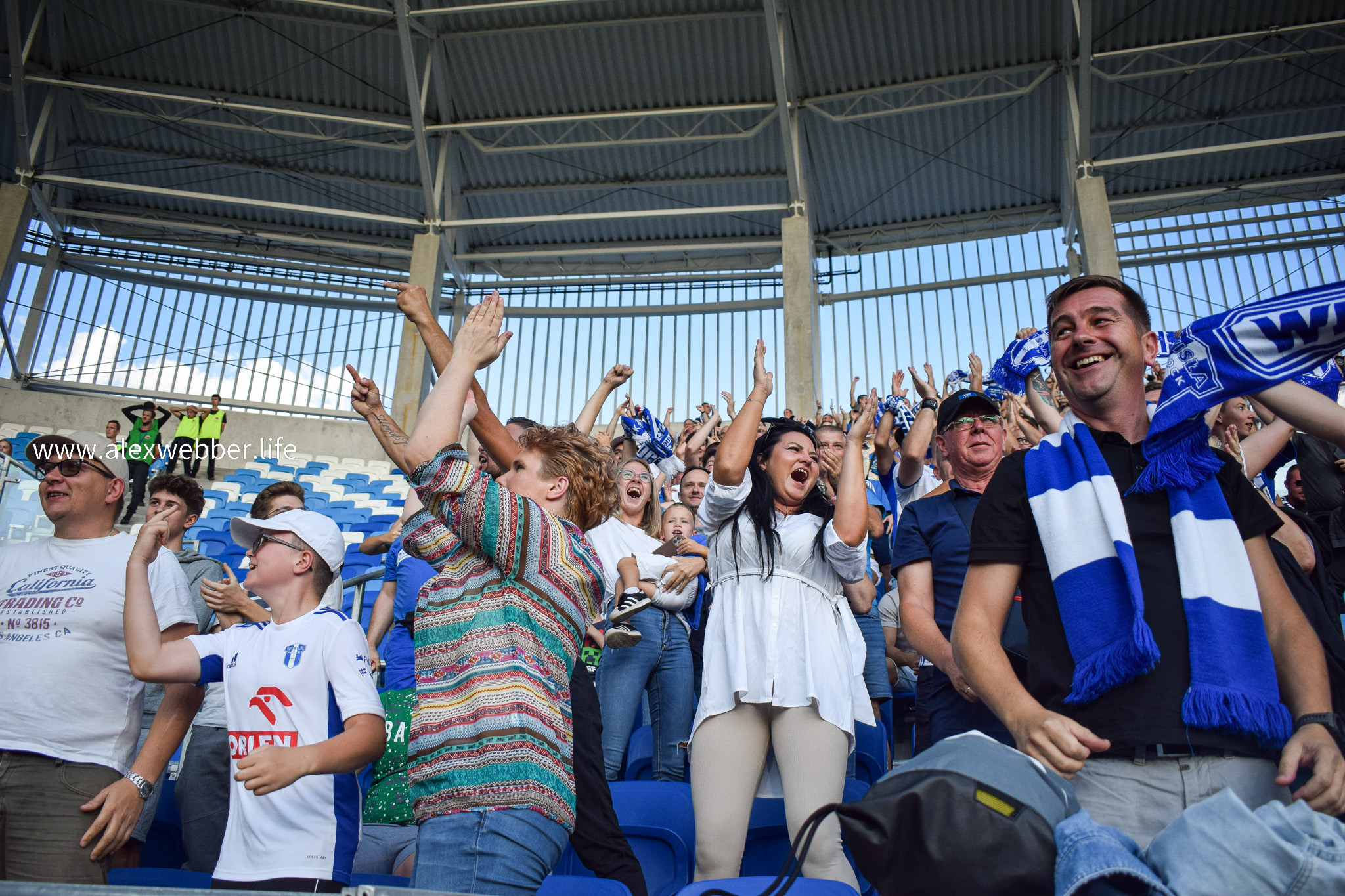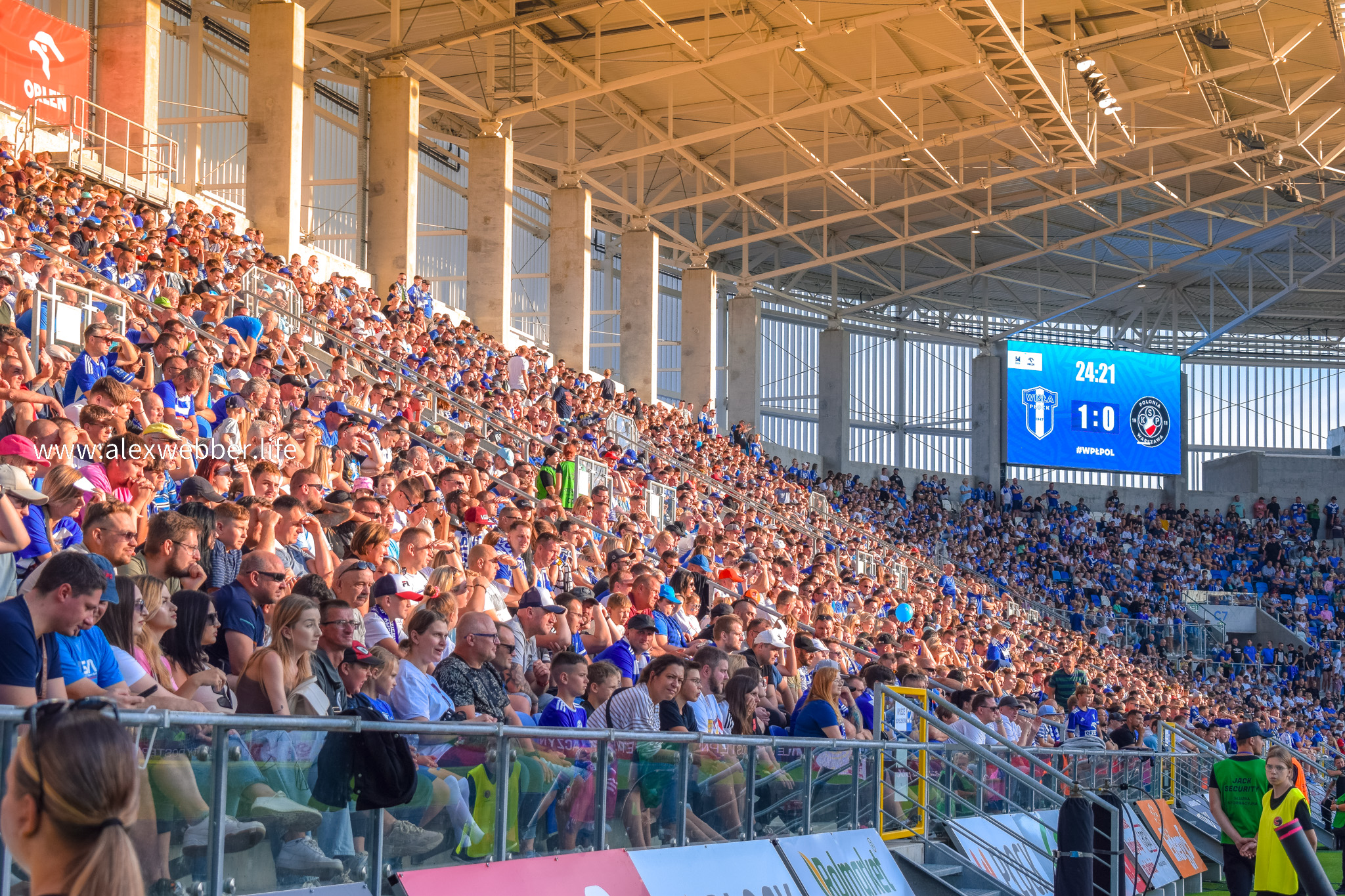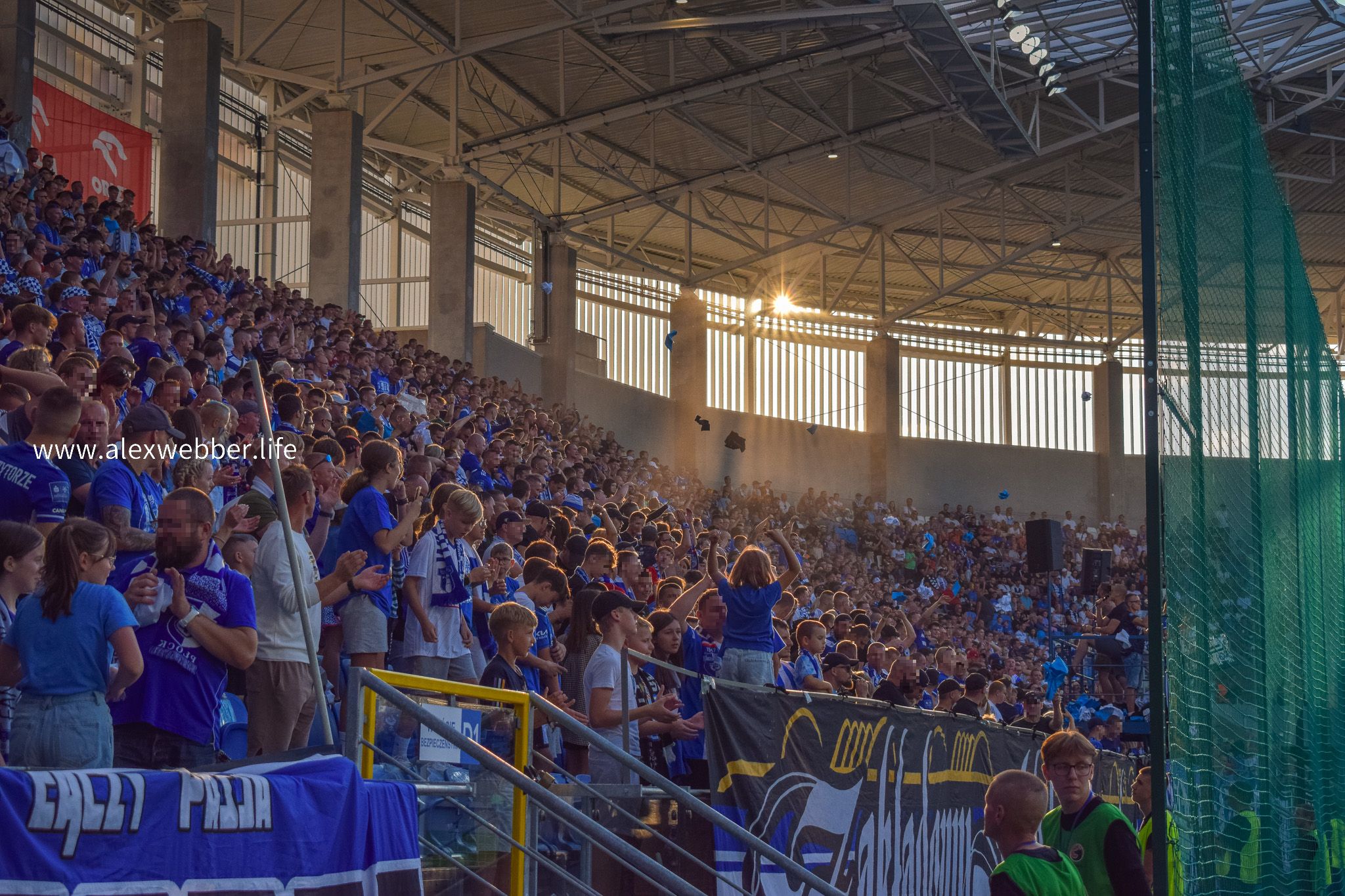 Anyhow, from the depths of my despair, a new plan did emerge, that involving a trip to Wisla Plock, a club in an attractive oil town around 110 kilometres north-west of Warsaw. Not only were they officially christening their new stadium, but they'd be doing so against regional rivals Polonia Warsaw. As a Plan D, I could've definitely done worse.
But as if to highlight the struggles of Polish groundhopping, this trip would not be without headaches – despite the relatively short distance from Warsaw, a dearth of convenient connections meant that to ensure I was on time for kick-off I'd be getting there with about five hours to spare. Hardly ideal, but at least an opportunity to explore the historic centre, gargle back a few beers and then tag along to the fan march that had been organised to the ground to mark its inauguration.
Numbering several hundred, this procession was broad in scope – ultras at the front, and to the back families and regular supporters. Led by an open-top van complete with a drummer and fearsome capo, it snaked through the streets in lively fashion – "Wisla, we march on the road," reminded the ringleaders, "not on the fucking pavement." As a precursor to the main event, it was certainly a promising start.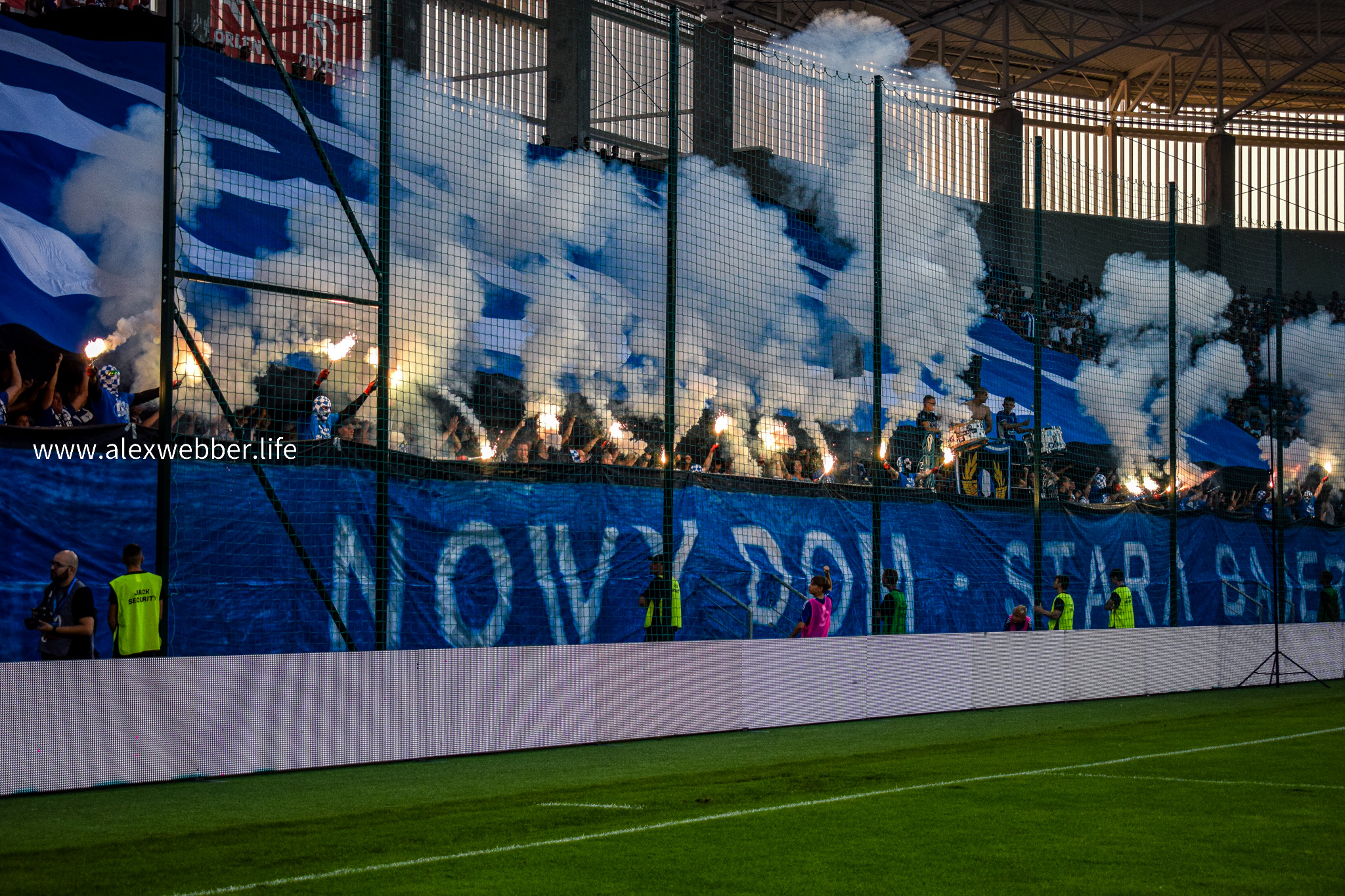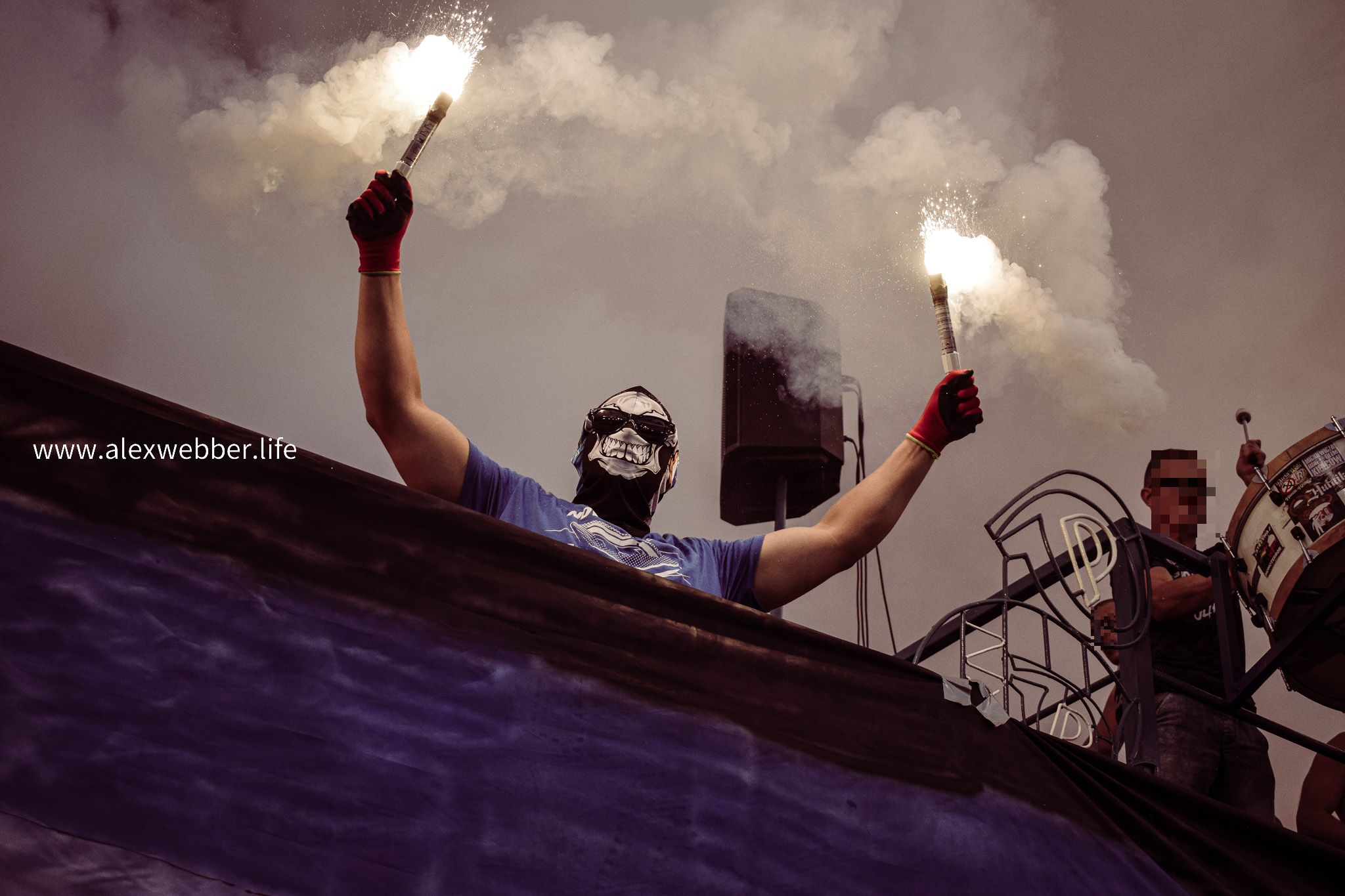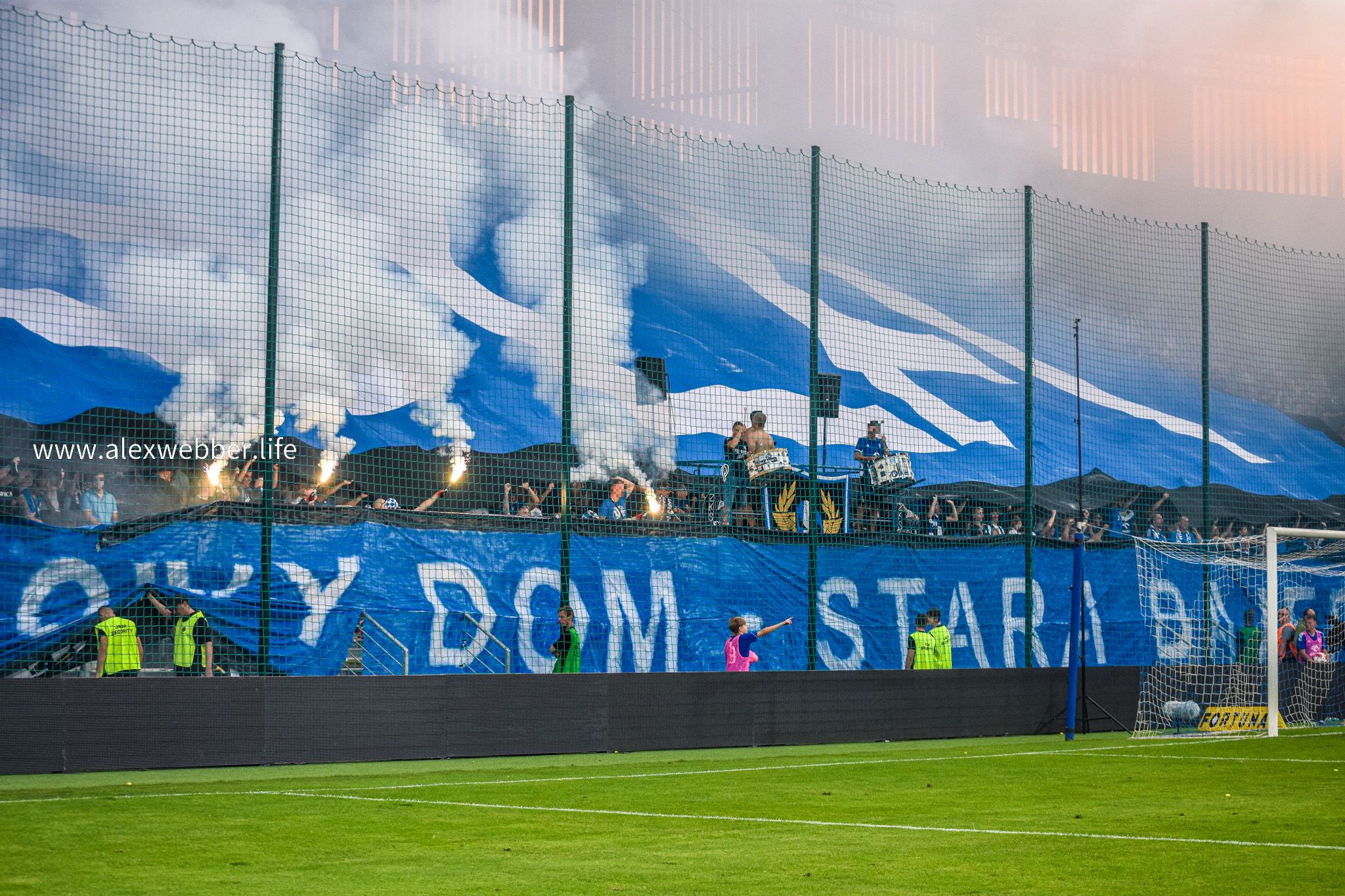 Stadium-wise though, I'm not convinced. Built on the site of their eccentric former home, the new ground is an uncreative repeat of current Polish stadium fads. As smart and shiny as it undeniably is, like every other sports facility being built it's been shorn of any defining individuality. Bearing striking similarities to Zaglebie Sosnowiec's stadium – and lord knows how many others – you get the idea of something ordered from a high street catalogue. "Do you have this model in blue," you can imagine the chairman asking.
Troubling as it is to see so many clubs treading down this templated direction, the atmosphere hasn't really suffered in the ground – and in this case, the occasion lived up to the hype with Wisla responding to the noise by racing into a 2-0 lead within the opening half-hour.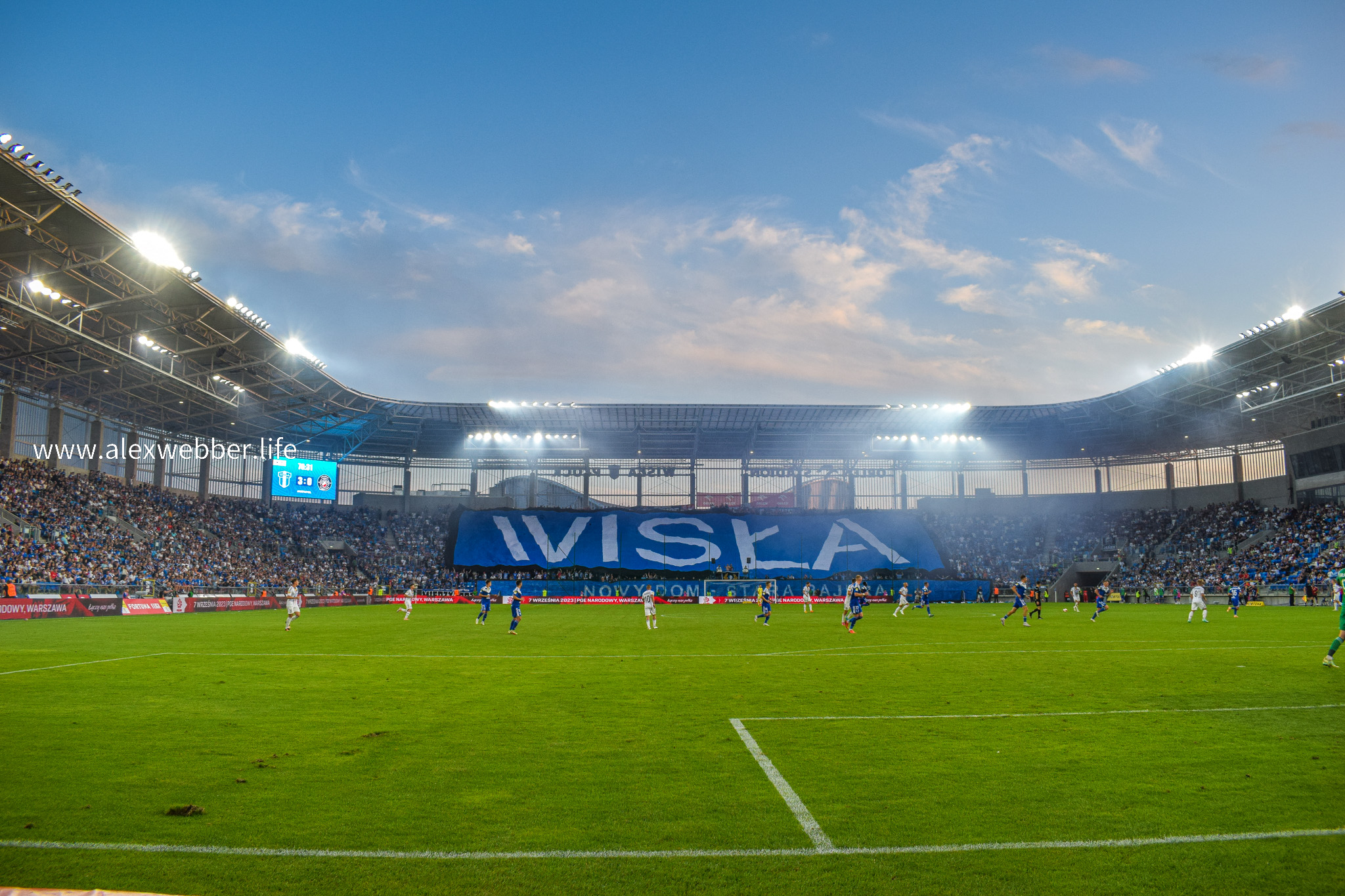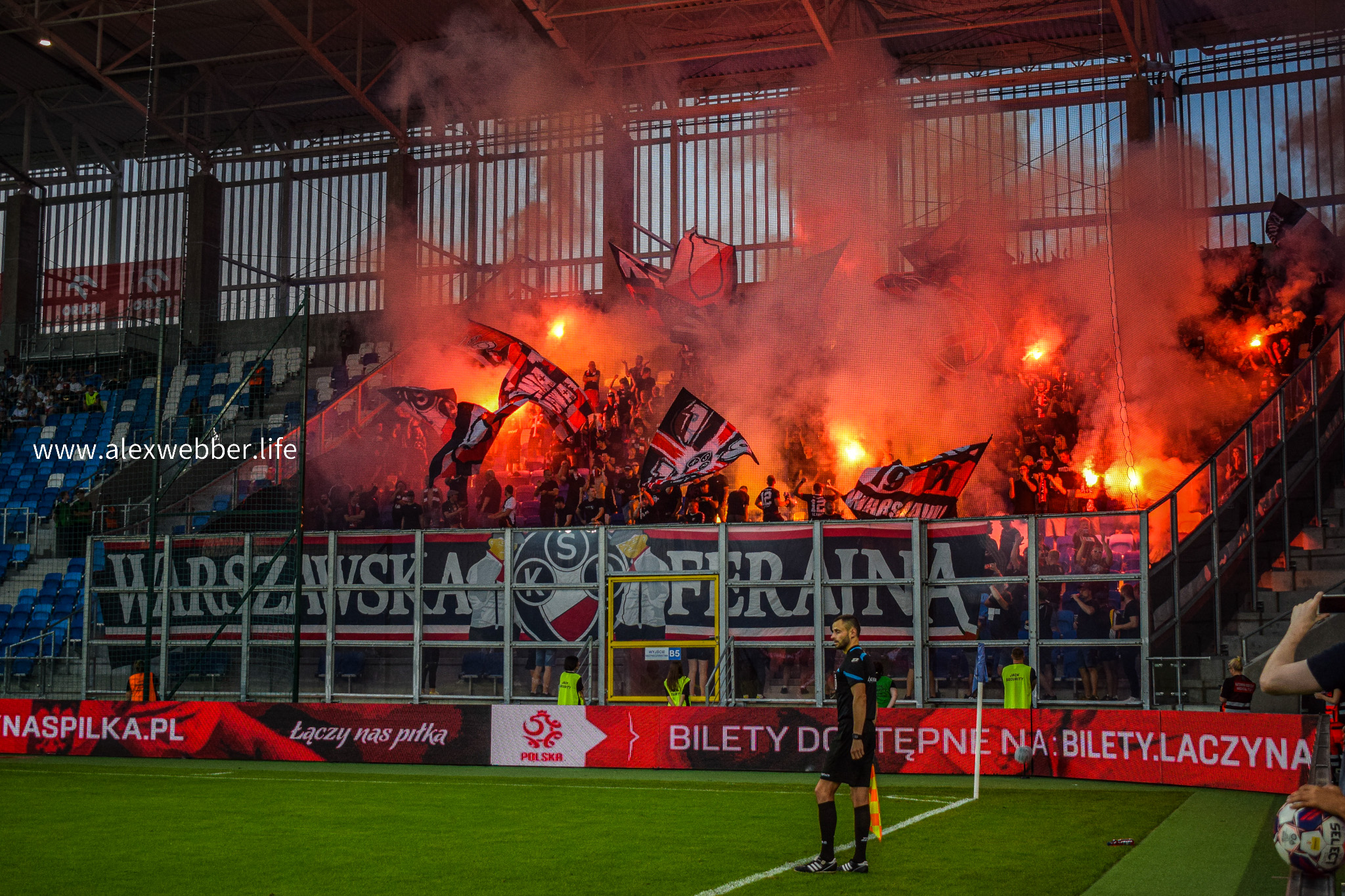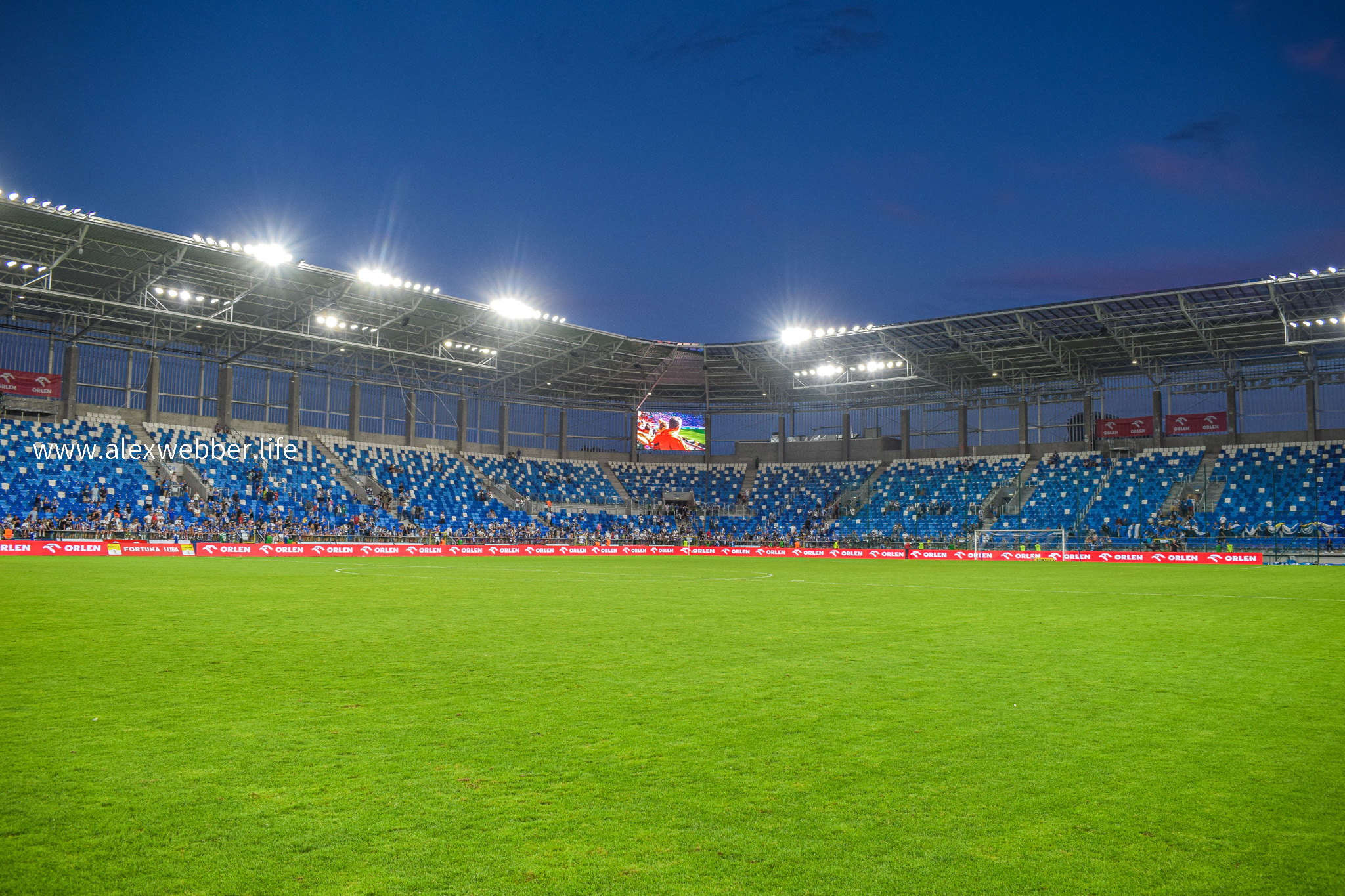 It was in the second half, however, that it kicked on a gear. Preceded by a flag drop, Wisla's end exploded into a hardcore pyro show that seemed to last forever. Backed by a bumper following of 500, the away pen responded in kind with their own theatrical show – you'd never have guessed that by this stage Polonia were on the wrong end of a 3-0 shellacking.
So, overall, a good night had – a cracking atmosphere every bit in line with a grand housewarming. For all that, and I hate to sound like a gooseberry here, this was a night tempered by the uncomfortable realization that Polish football is fast accelerating away from the gritty old days that made it so bonkers. Welcome to the future.