Date: 15 April 2023 / League: Polish 5th tier
Final Score: 0-1 / Attendance: approx. 200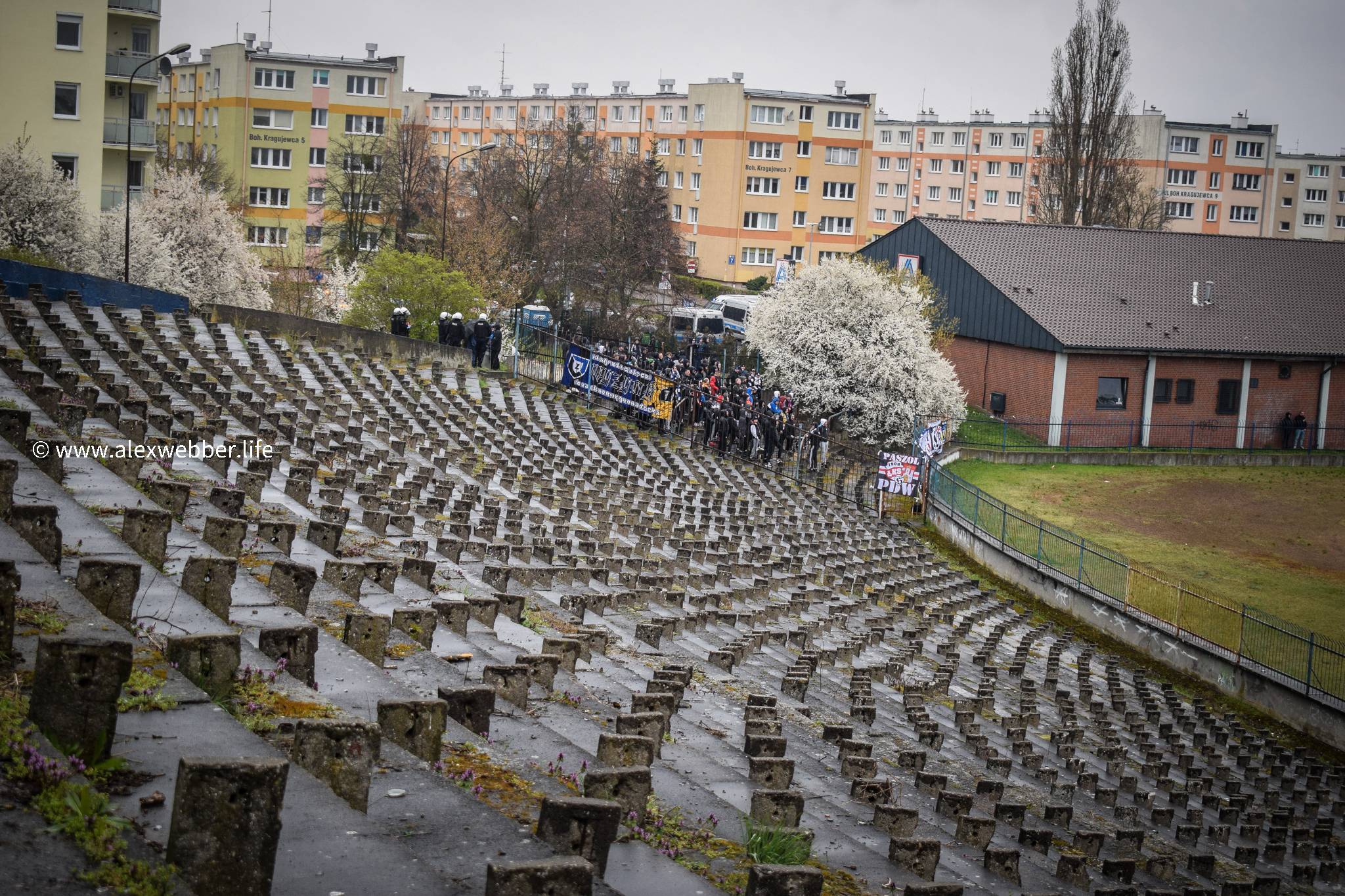 Experience
Looking at this stadium doesn't half make me feel ancient – as knackered and arthritic as it is, I'm actually older. Hopefully, I at least look a little better. Built in 1977, the home of Chemik Bydgoszcz is nevertheless extraordinary, a striking overgrown wreck carpeted in broken glass and rusting debris.
On my radar for a good few years, I knew I wouldn't be disappointed – still, I'd postponed trips here several times over as more than anything else, what I really wanted was to see a match that would attract a sizeable away following (a big ask at this level of football).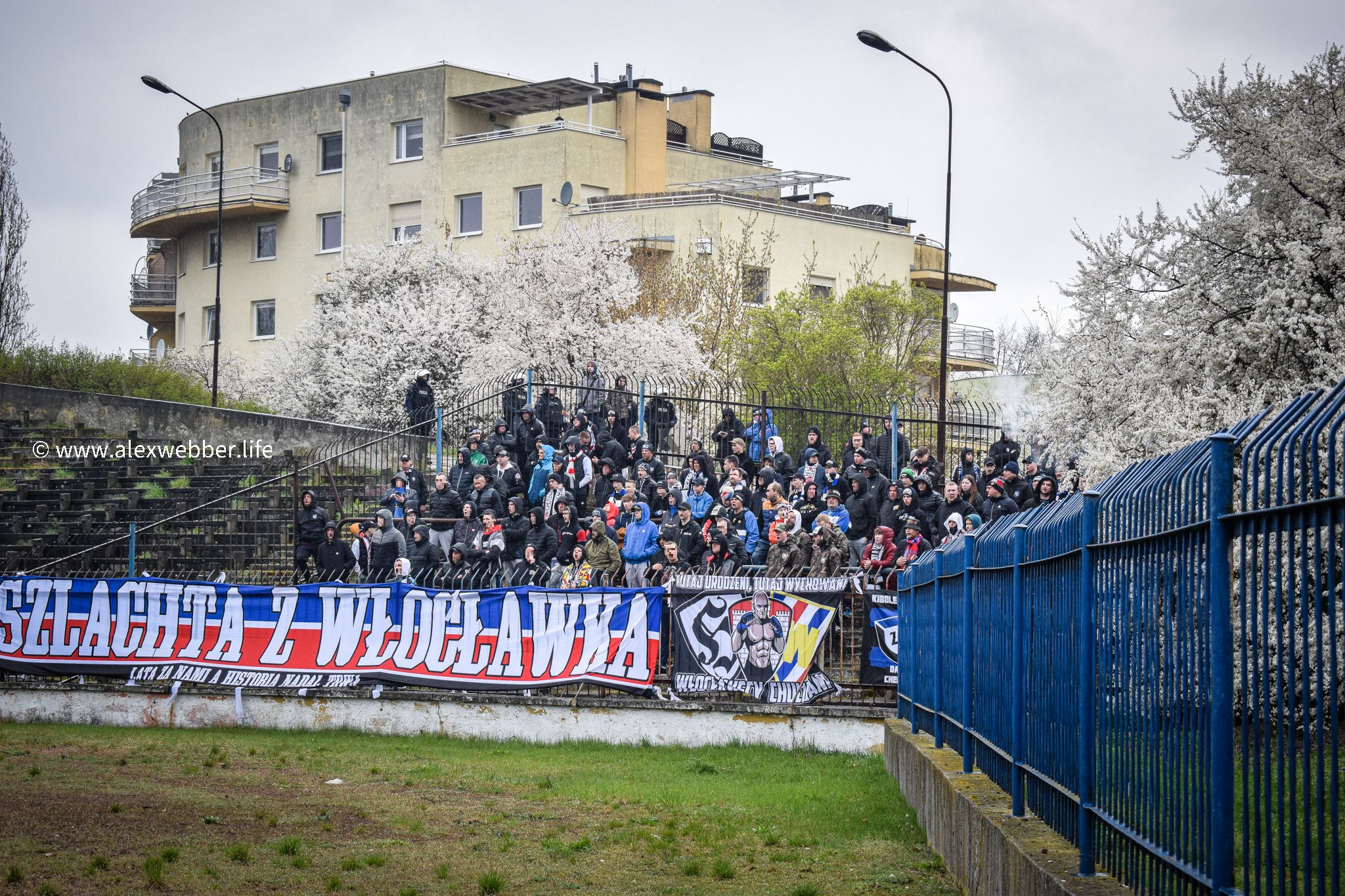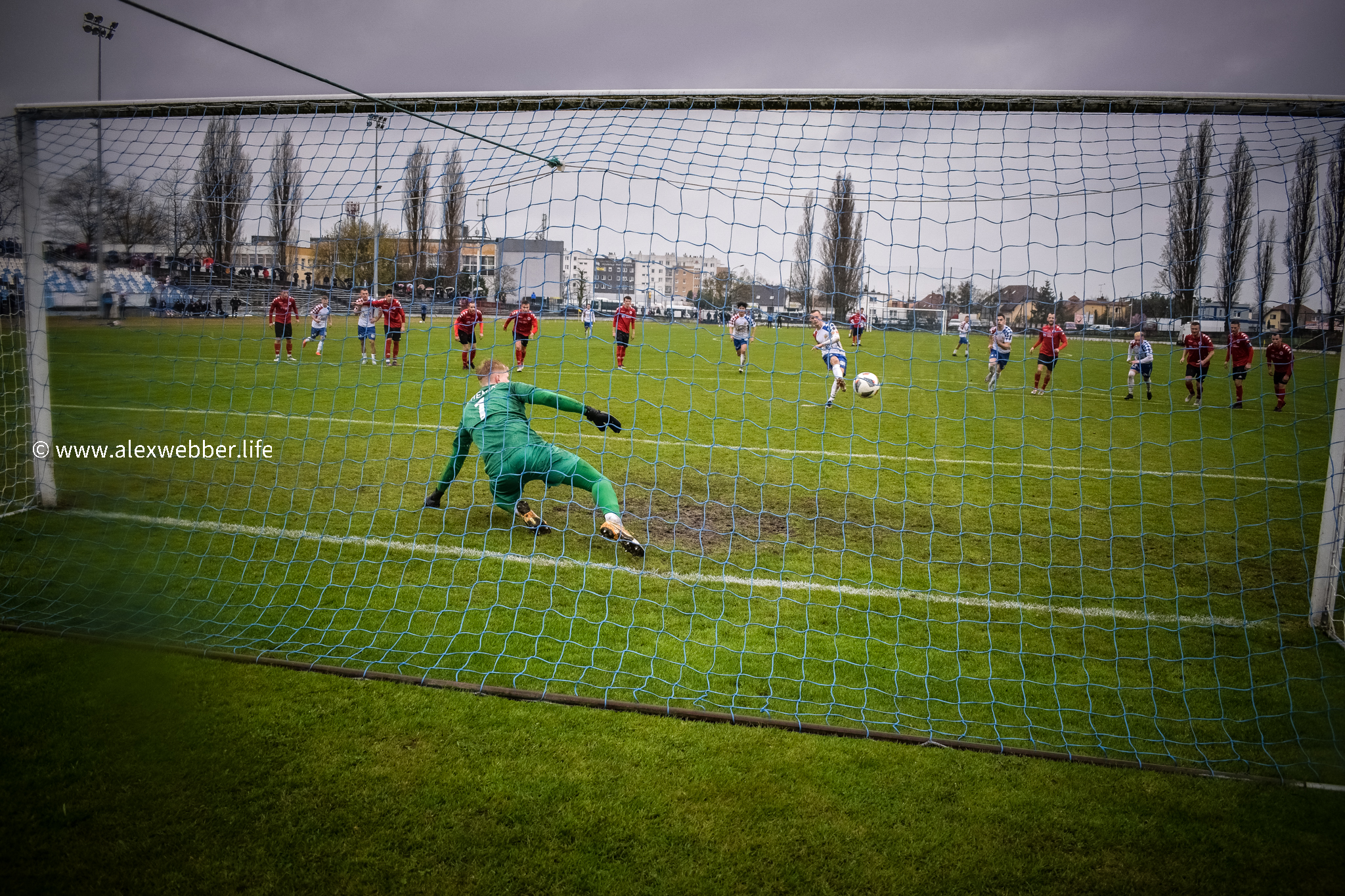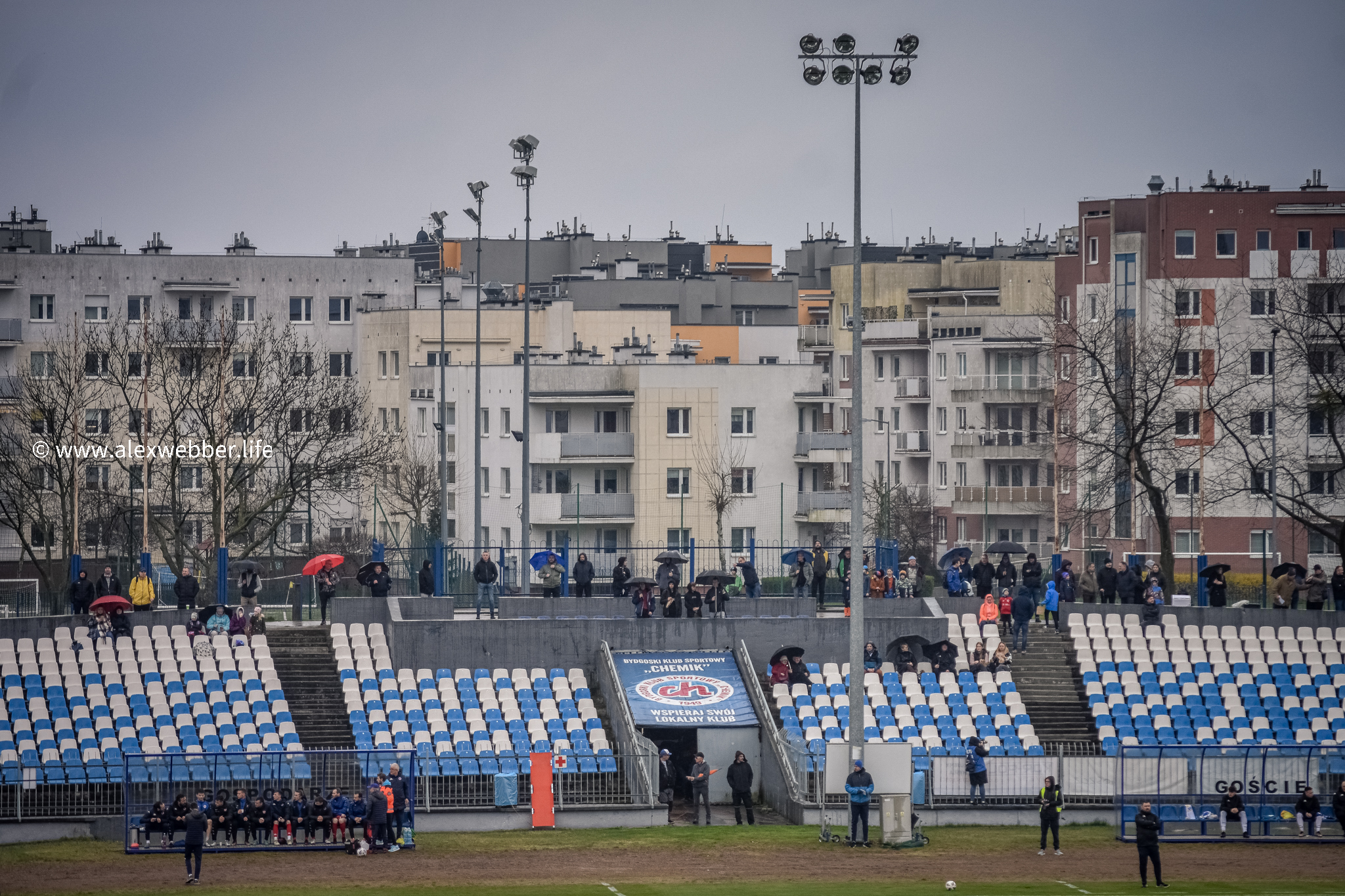 Finally getting my chance last week, the game could not have been any bigger – leading the table by a whisker, league-toppers Chemik were hosting second-placed Wloclavia. With Wloclavia's fans enjoying a close alliance with Zawisza Bydgoszcz, it was guaranteed that this fixture would be played in front of a bumper crowd.
Of course, in Poland the very term 'bumper crowd' does not quite carry the same meaning as it does in Britain, and whilst I had predicted an attendance numbering in the high hundreds, that transpired to be wildly optimistic. At best, there couldn't have been far more than a 100 away fans and a similar number supporting the home team. But did that matter? Course it didn't.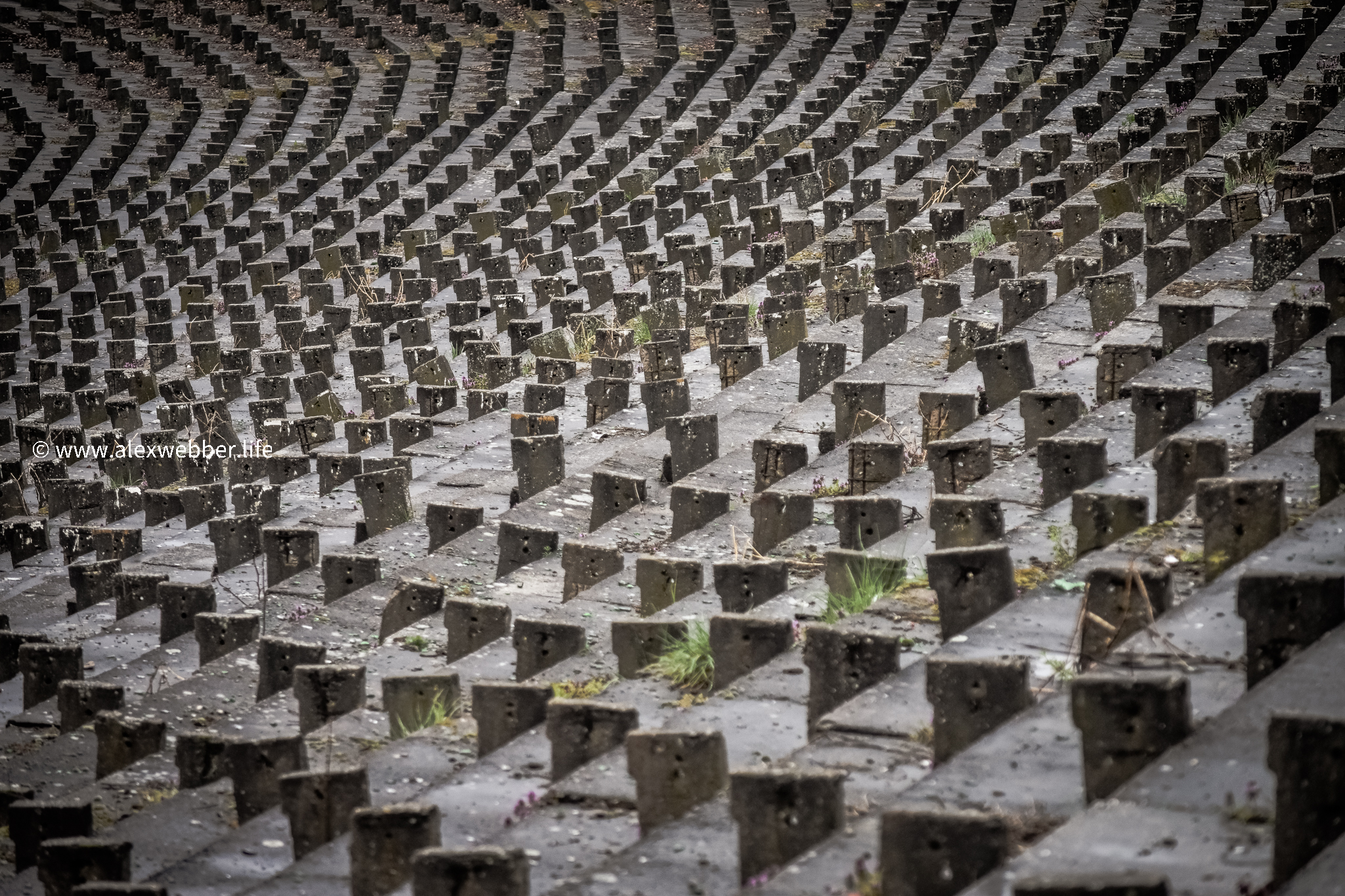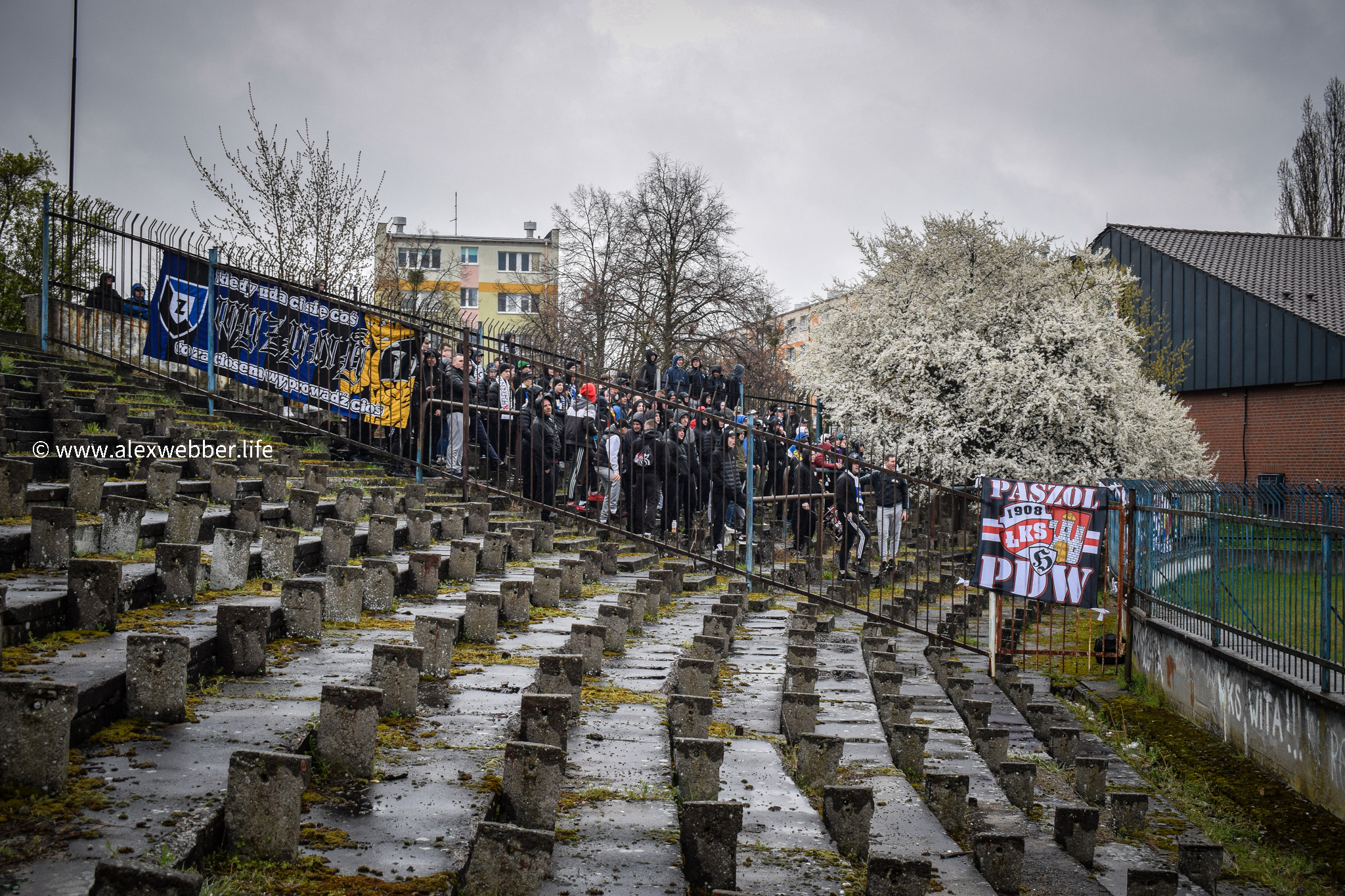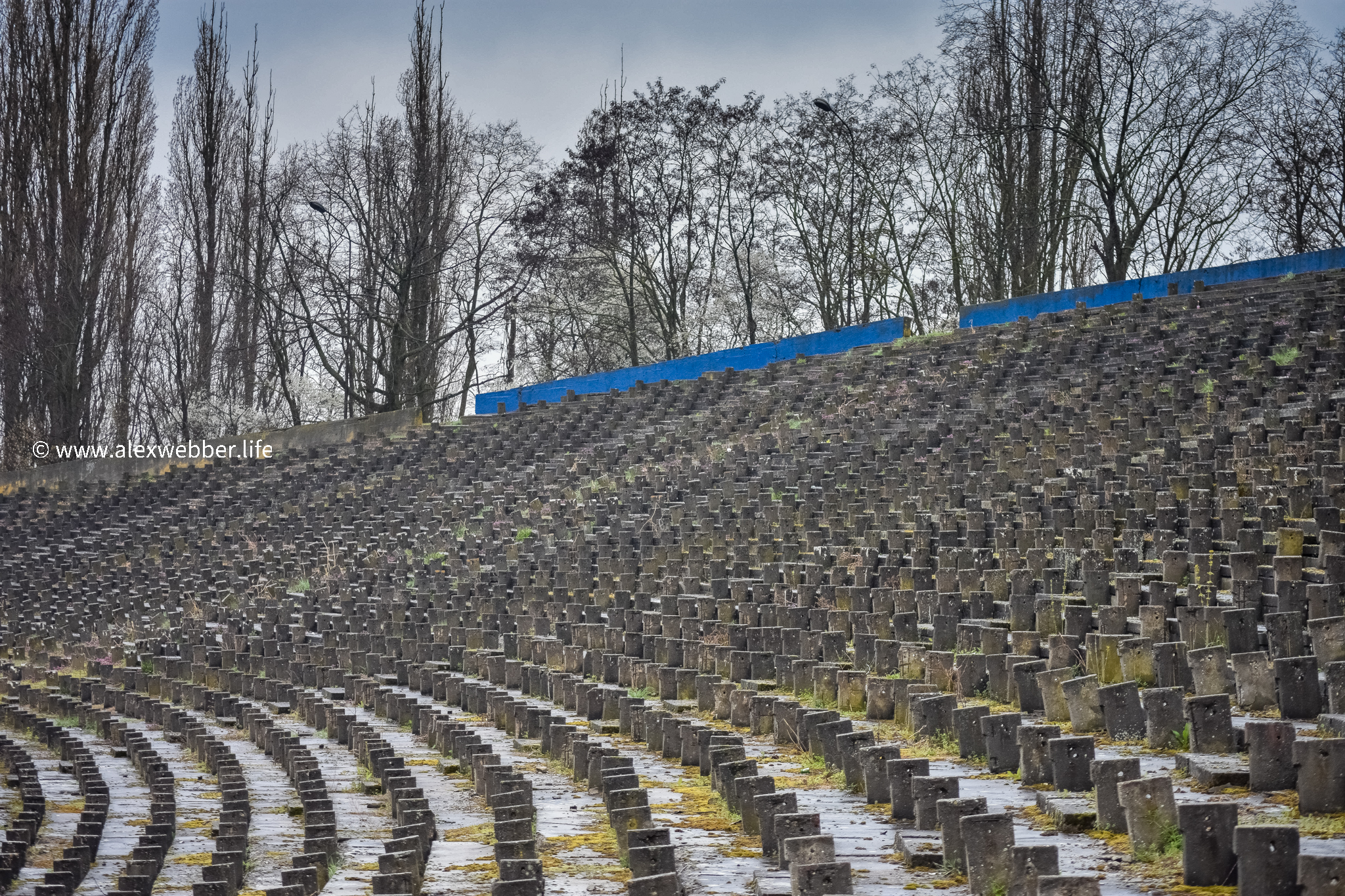 Though lacking the kind of atmosphere I tend to look for, it was impossible not to be anything but smitten by the look of this ground – dominated by a sweeping bank of terracing running one side, this graveyard is made all the more remarkable for having a shattered away sector tucked in the bottom corner. Seen through a thin film of drizzle, it looked all the more compelling in such grim, gloomy weather.
With no other shelter to be had, the half-time break was spent in a Communist era block housing the club's offices (among the curiosities here, discover a framed Southampton shirt and pictures relating to the club's glory years), but the real joy lay simply in returning to the terraces to bask in the sepia stillness of this retro era throwback.