Date: 27 February 2023 / League: Polish top flight
Final Score: 2-1 / Attendance: 6,983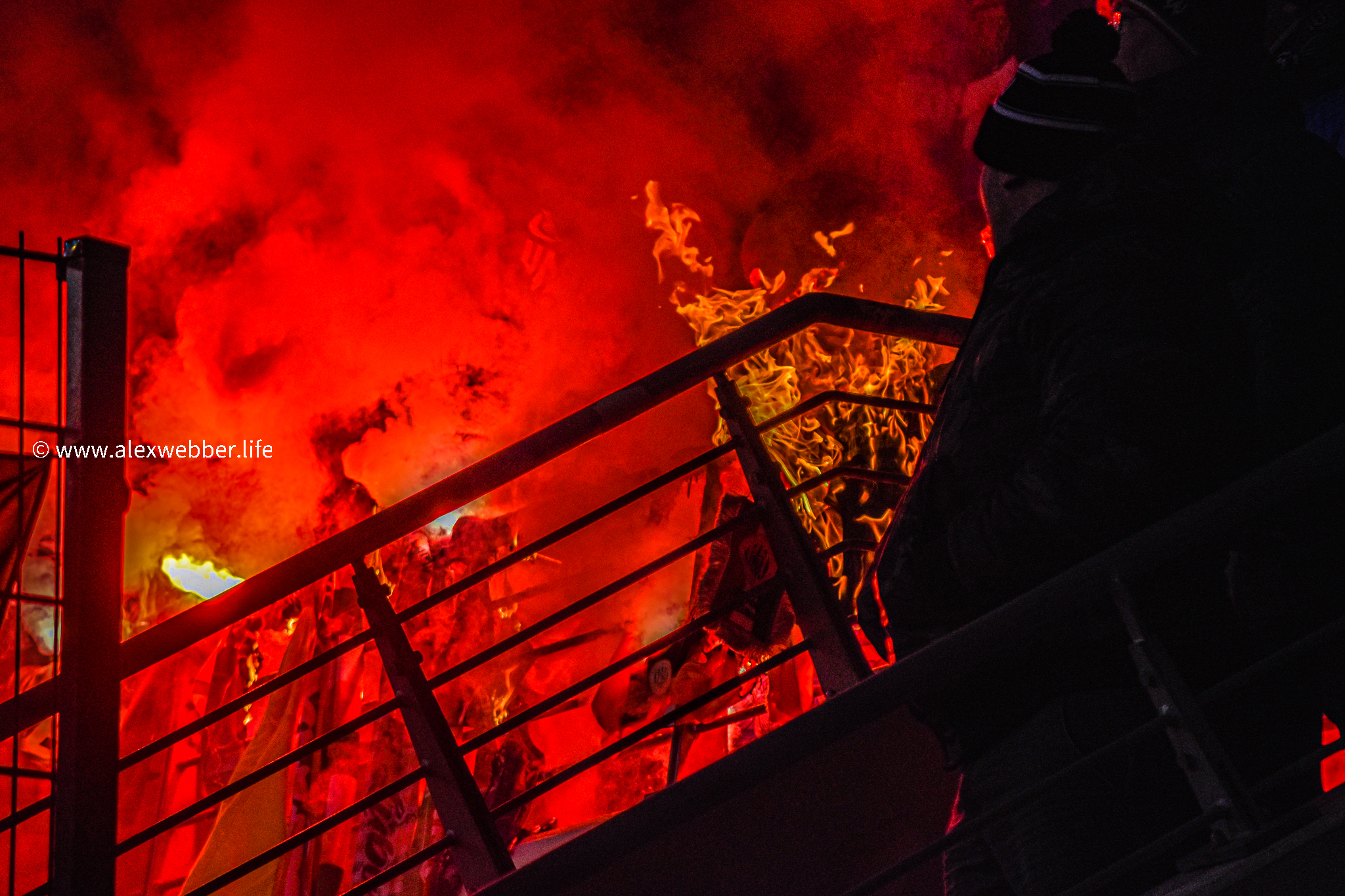 Overview
Using sweeping generalisations, Zaglebie's ground represents everything I dislike about modern football: plastic and utterly bereft of any personality, you'd usually find me campaigning to have places like this committed to hell.
Strangely though, over the course of three visits, I've warmed hugely to it in spite of never seeing it more than half-full (for more on my previous visit, CLICK ME!). You see, to its credit its got an easy-to-access station to zip you back to either Wroclaw or Legnica, a curious colour palette that feels a bit wacky: lawn green and clockwork orange to lend a sense of quirky vibrancy, and a certain spirit lingering about it.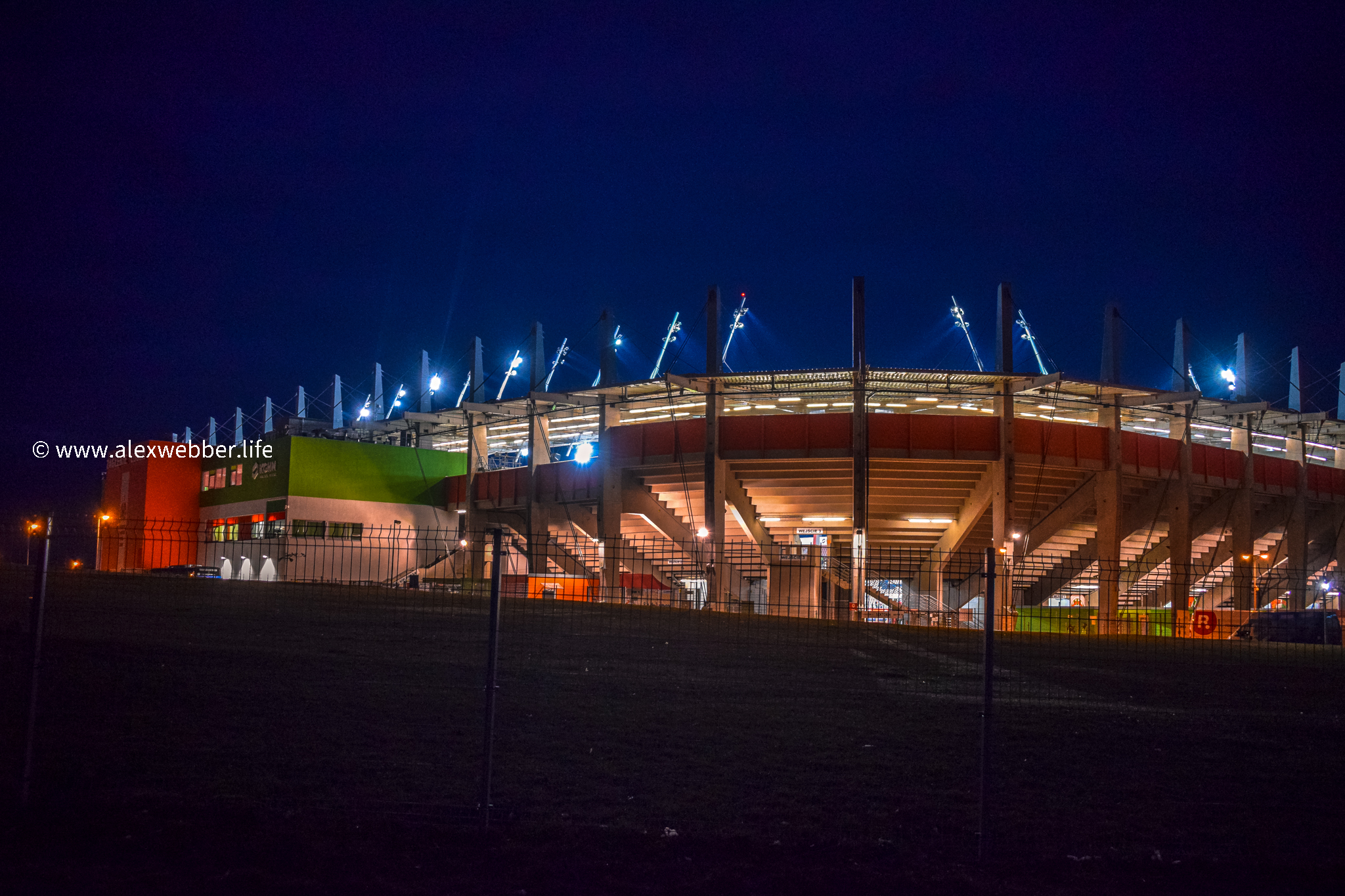 Moreover, despite being marooned within a giant and largely empty car park, there's plenty to do around it – unlike many of Poland's other new grounds, this one has a strange life to it: some leftover remnants of their former ground, some shabby refreshment huts, a knackered training pitch (CLICK ME FOR MORE!), and a medley of local fans selling hooli-related merch from out of their car boots.
Adding to the club's likeability, neither have I struggled to be granted press accreditation. And here, it's well worth it – whereas many clubs shackled you to one spot, at Lubin you're given carte blanche to wander at will: down the touchline, up in the stands, etc. Basically, they do everything possible to allow you to take decent photos – the rest is down to you.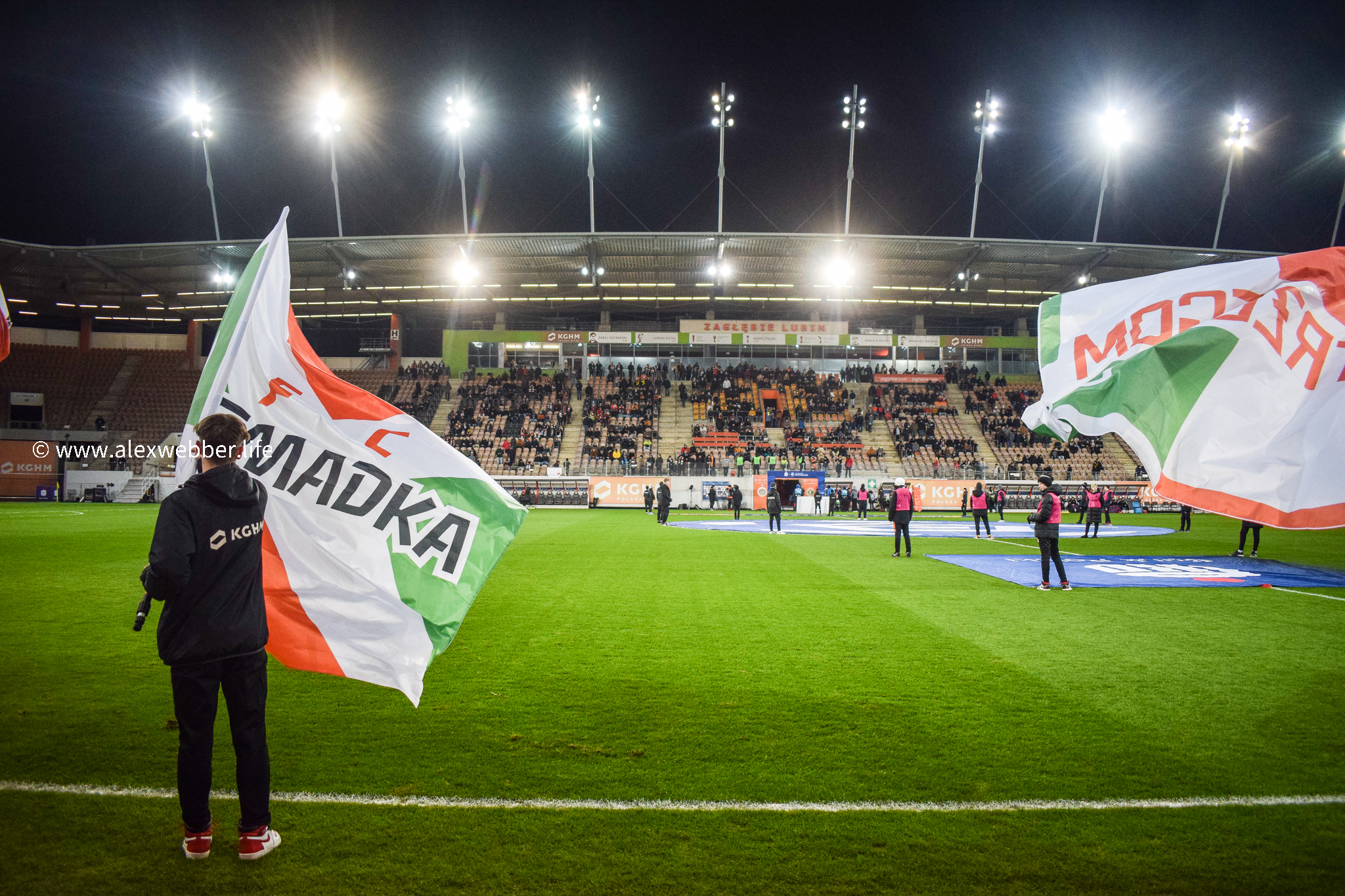 Onto the match itself, and that was an affair conducted in typically high-charged derby spirit. Held apart by a distance of 25-kilometres, the first half passed with little more than full-throated backing – clearly, however, more was on the agenda.
Come the second half, and it was the visitors that drew first blood in the off-field stakes, launching into a flag show followed by a big burst of pyro. Choosing to follow suit pretty much immediately, the home side themselves revealed a trio of banners twinned with their own fusillade.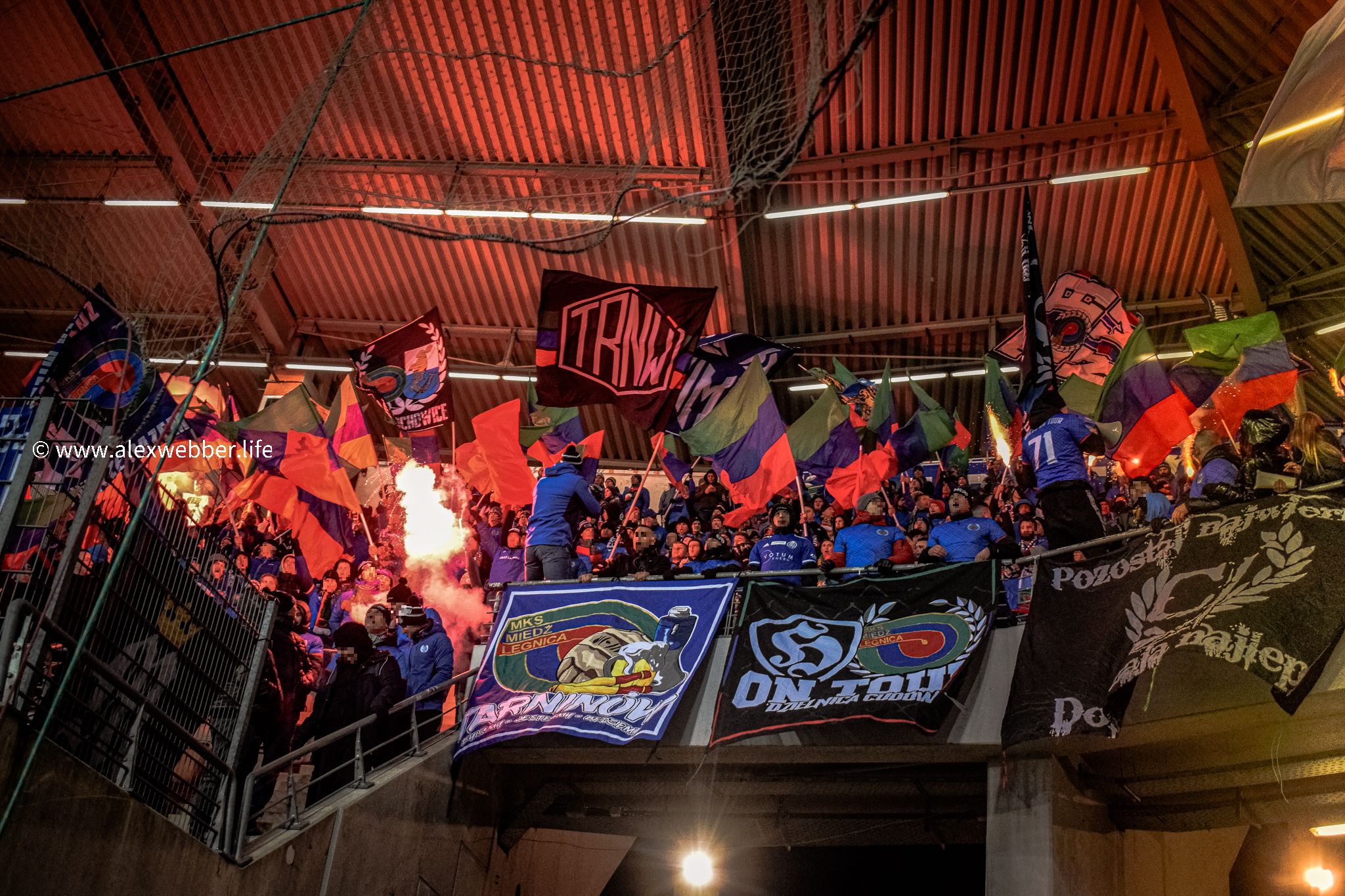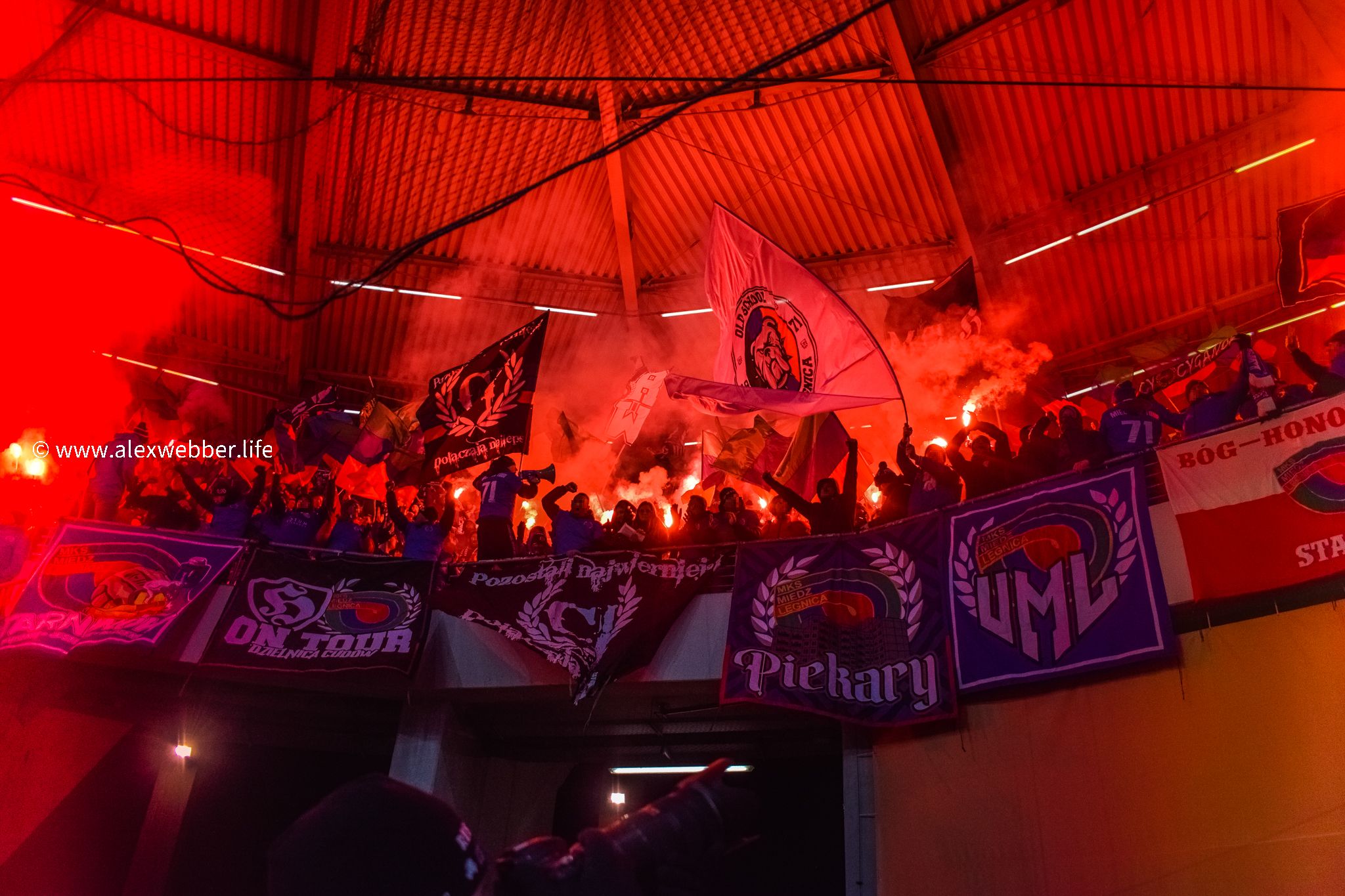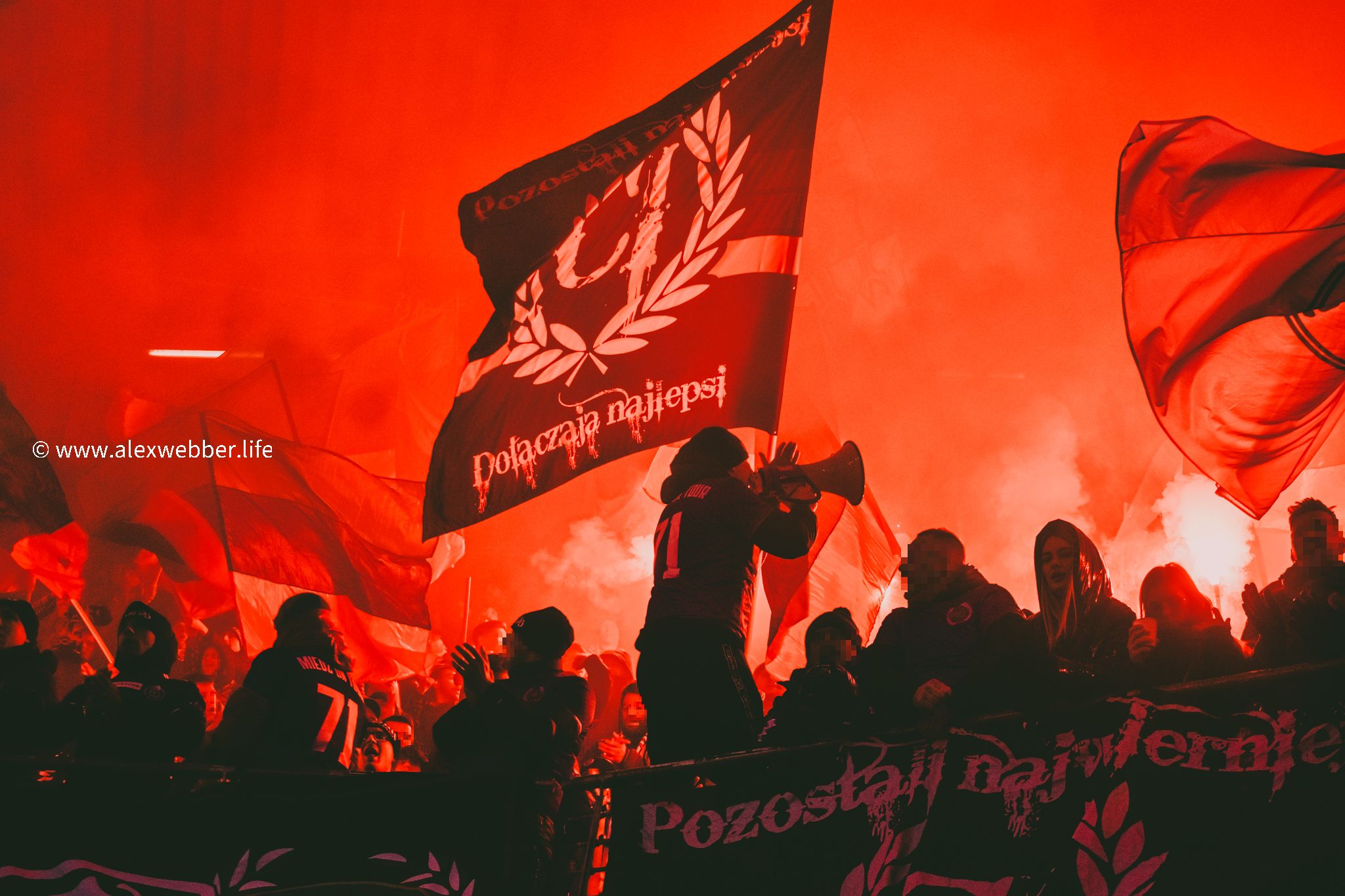 But whether by accident or design though, the impact of their orange-green-white smokescreen was dampened by the grey fog that wafted from the away end. Peering through the sepia mist, it was impossible not to think of a battlefield scene from a 70s film – squint, and you could just about imagine David Niven charging through the haze.
Topped out nicely by a ritualistic burning of captured colours at either end, this was a rock solid derby to savour and enjoy – definitely not a classic, but an experience not short of drama, tension and festering hate. Welcome to Poland.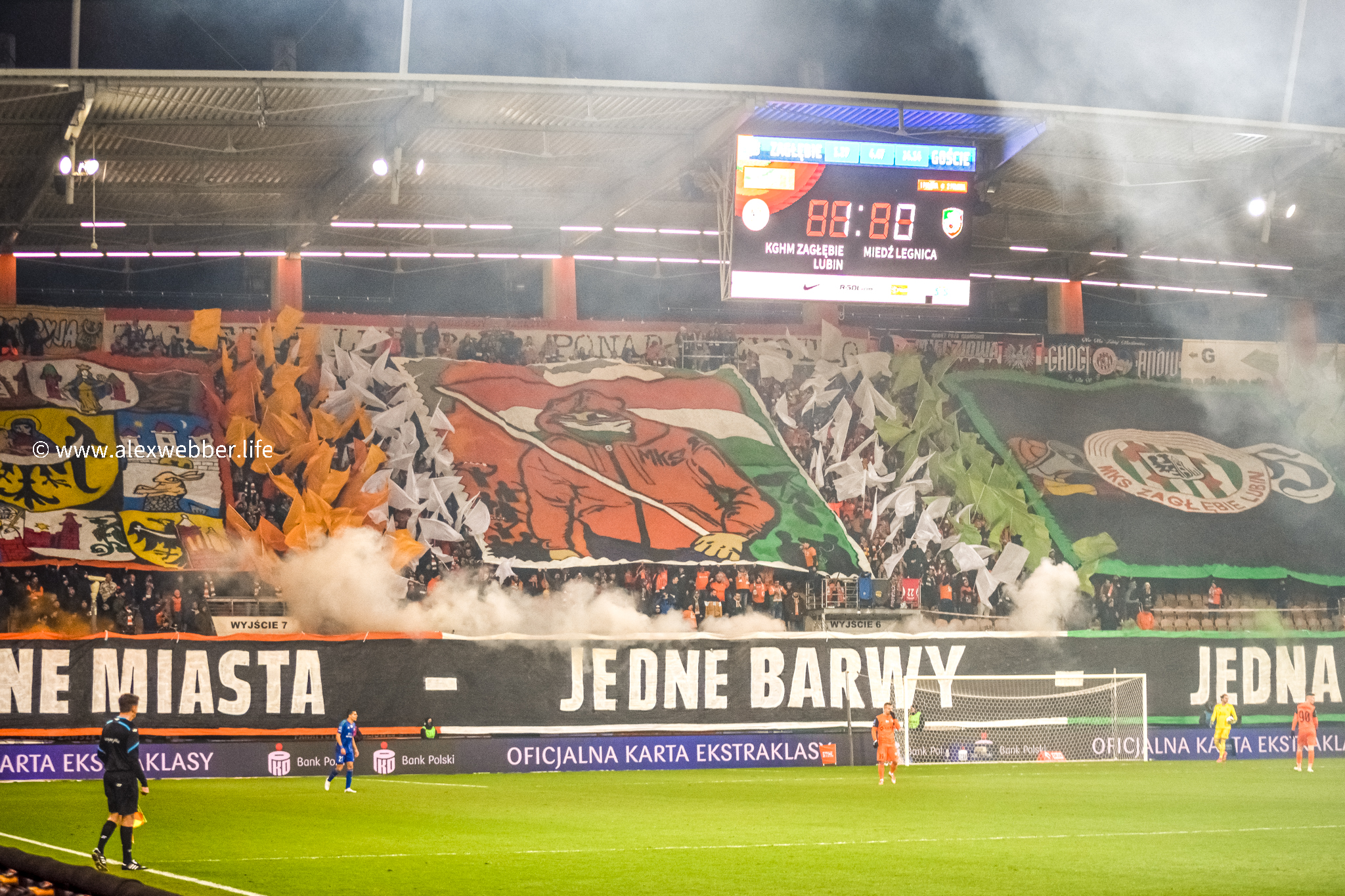 Final Score
Finishing 2-1 to the home side, the result gives the hosts a four point cushion above the relegation zone.
Despite threatening to rally with a late 90th minute goal, the visitors, meanwhile, remain stranded at the bottom and six points adrift of safety with a third of the season left to run.