Date: 5 November 2022 / League: Polish top tier
Final Score: 1-0 / Attendance: 9,628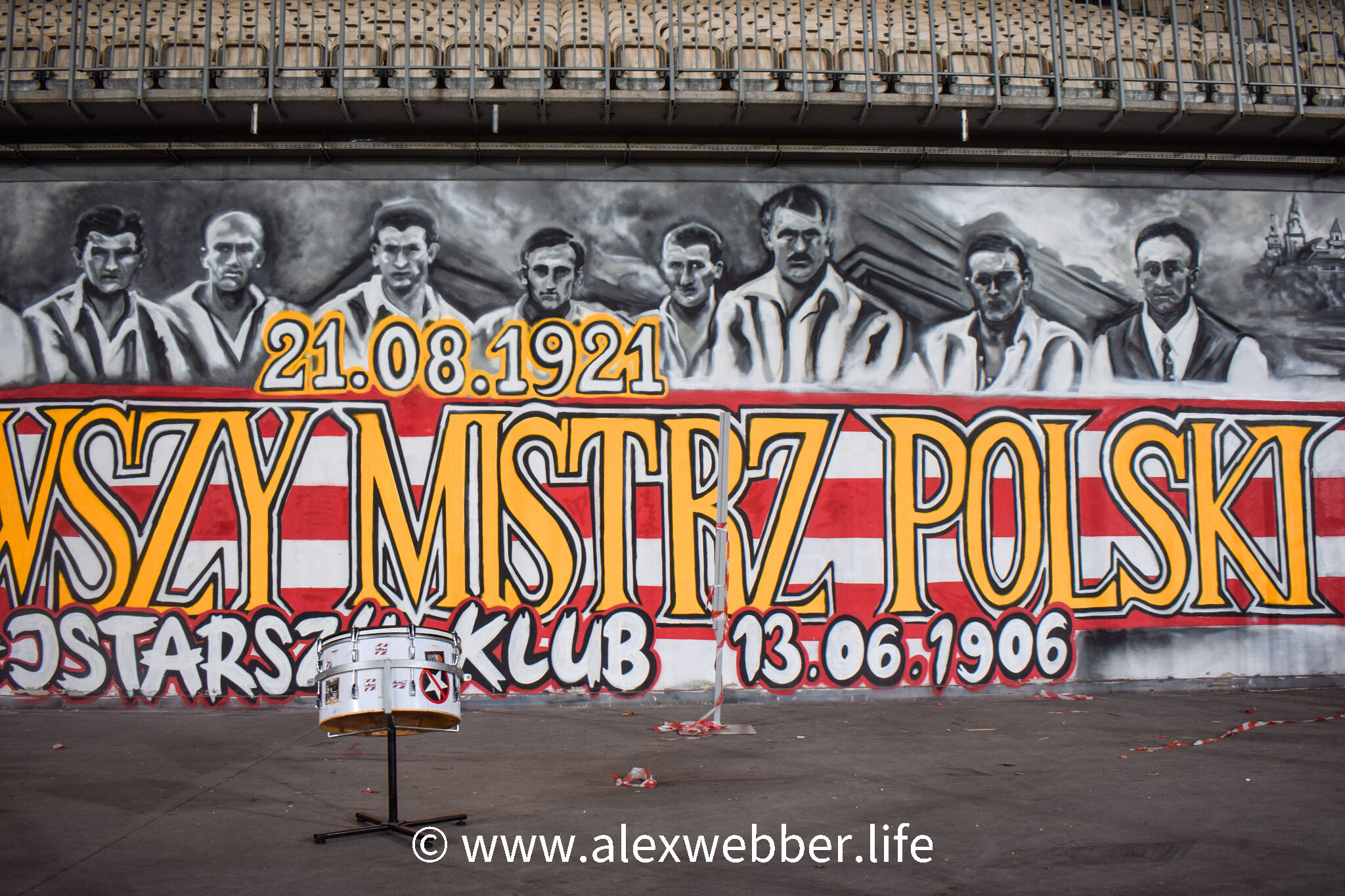 In A Nutshell
Inside a compact and likeable stadium, two old rivals produce a nuclear-powered atmosphere that will long be remembered by those that were there…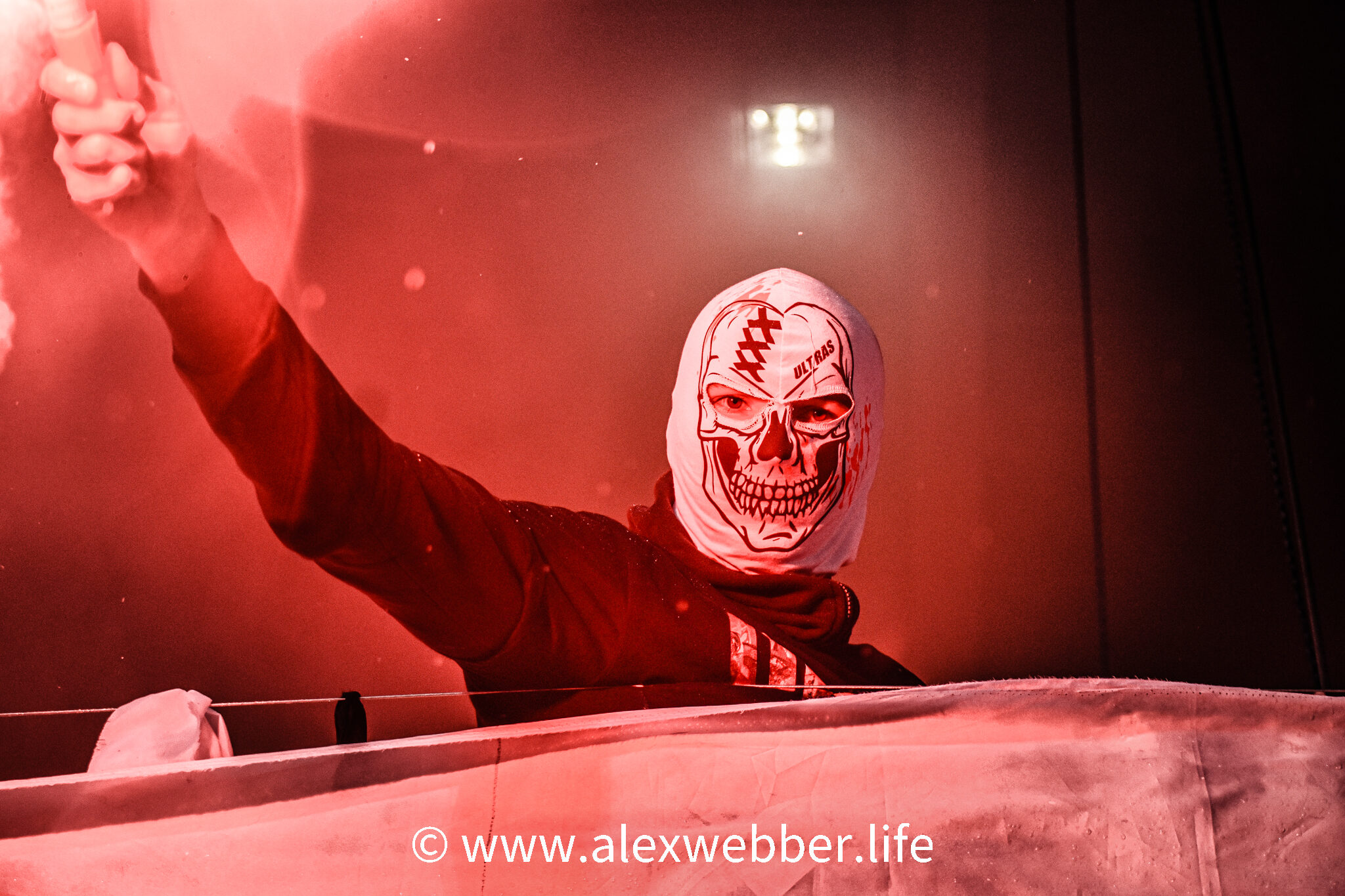 Background
Although geographically separated by a gap of around 500 kilometres, this is regarded as a spicy fixture with both sets of fans sharing a strong mutual contempt for each other. Why? I don't have a scooby, and a quick snoop on google hasn't left me any wiser.
Despite being a mid-table clash, fireworks came guaranteed due to the existence of this inexplicable rivalry, and the importance of this game was deepened by the knowledge that Cracovia were celebrating the 20th anniversary of the formation of their Ultra group.
Moreover, with this moronic World Cup looming, this was their last home game of the year, as well as Jagiellonia's last away tie of 2022. In short, all the ingredients were present for something memorable to occur.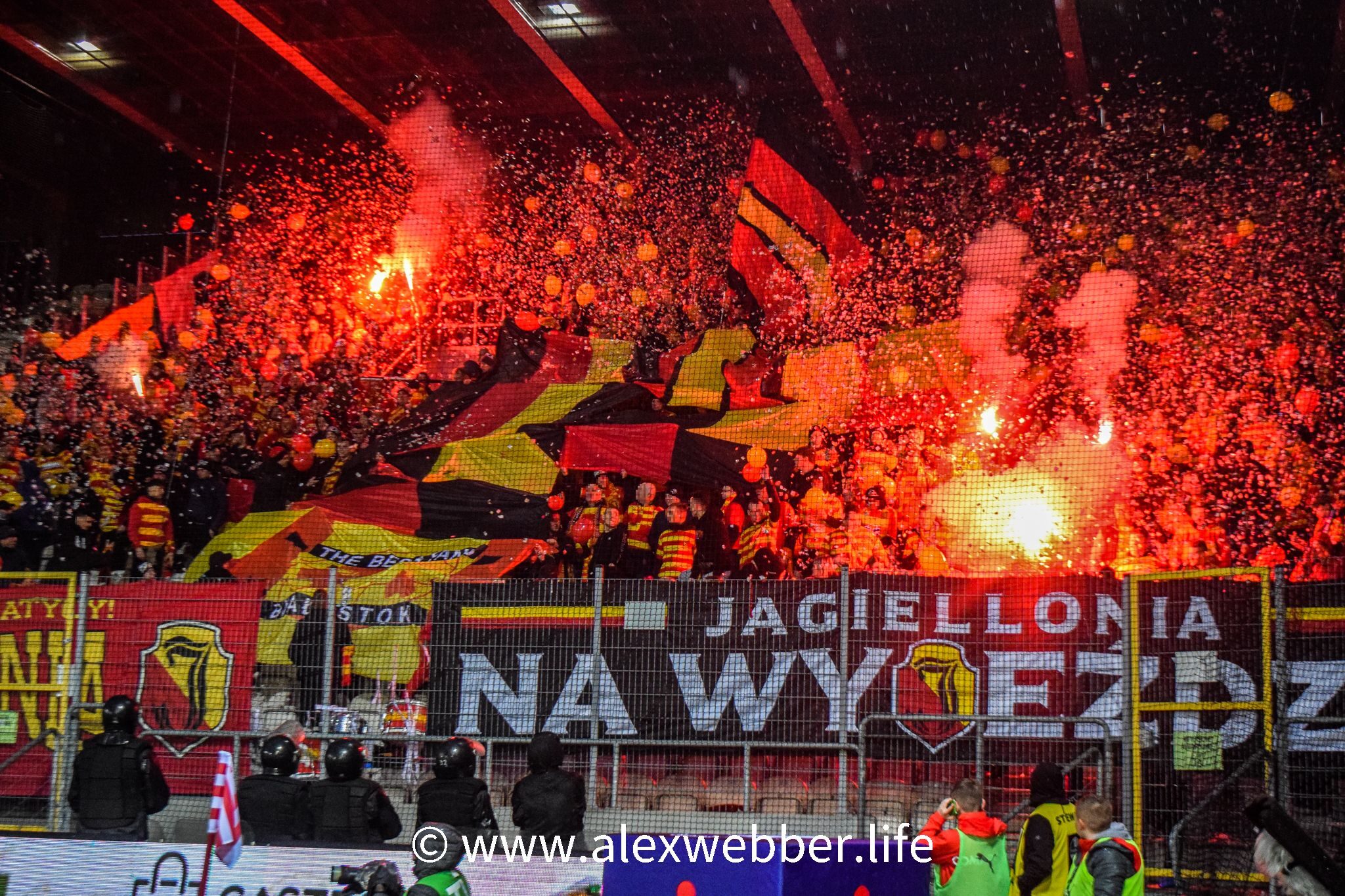 Stadium
I've written about Cracovia a couple of times before, so for my previous musings CLICK ME or CLICK ME! Nothing has changed from the physical standpoint, but significantly I have found myself warming to this stadium more with each visit – although modern and lacking any discernible features to indicate that it belongs to Poland's oldest club, it affords an intimacy that feels lacking in many of the top flight's other stadiums. Moreover, its dimensions are perfectly suited to Cracovia and both contain and carry the noise well. Acoustically, it can't be faulted.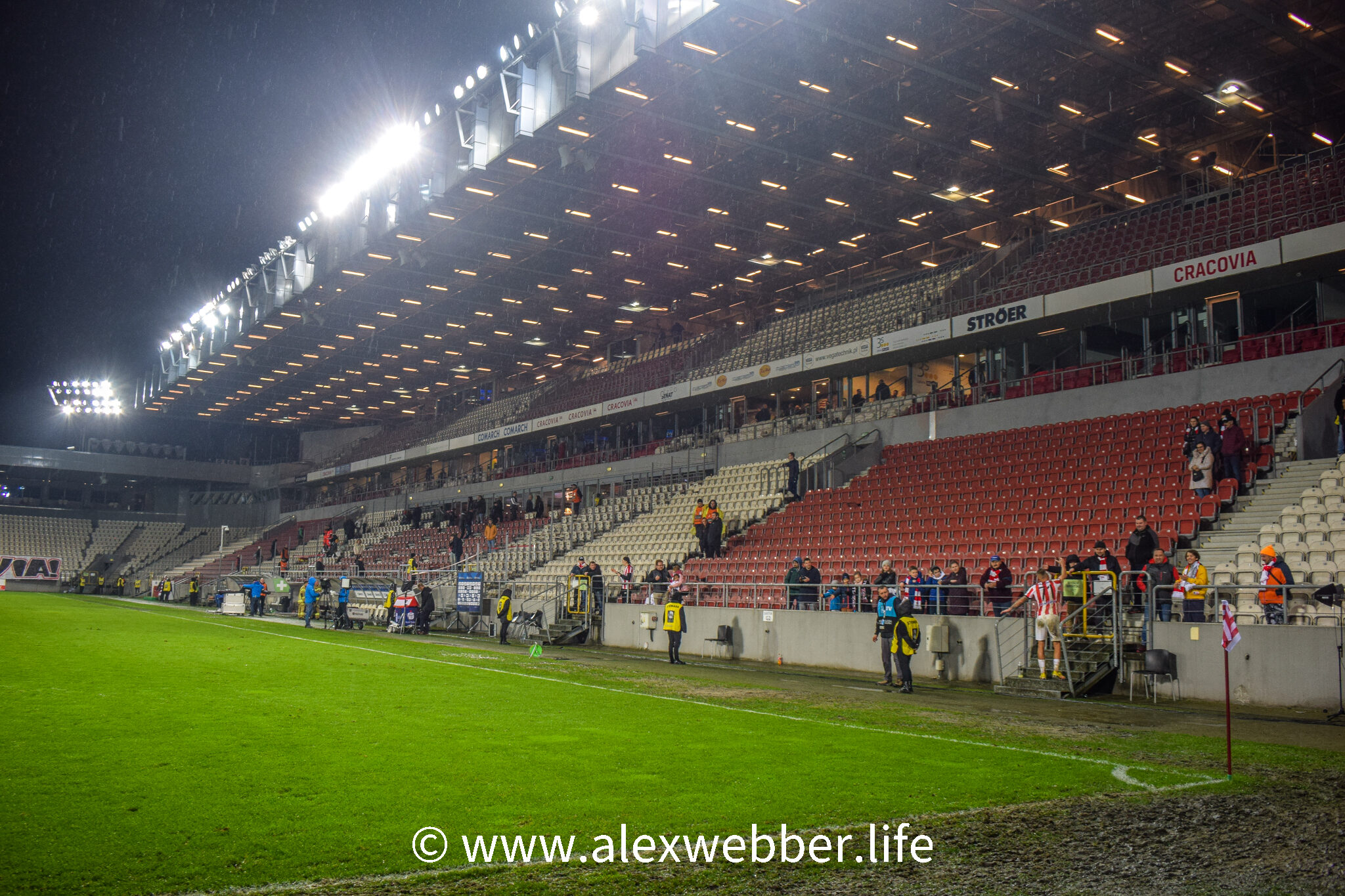 From a purely selfish point of view, this is also one of the easier grounds to photograph and that's thanks to a club policy that allows photographers to pretty much roam anywhere they wish. Pair that with a location that's easily walkable from the centre, and you have a place that gets my seal of approval.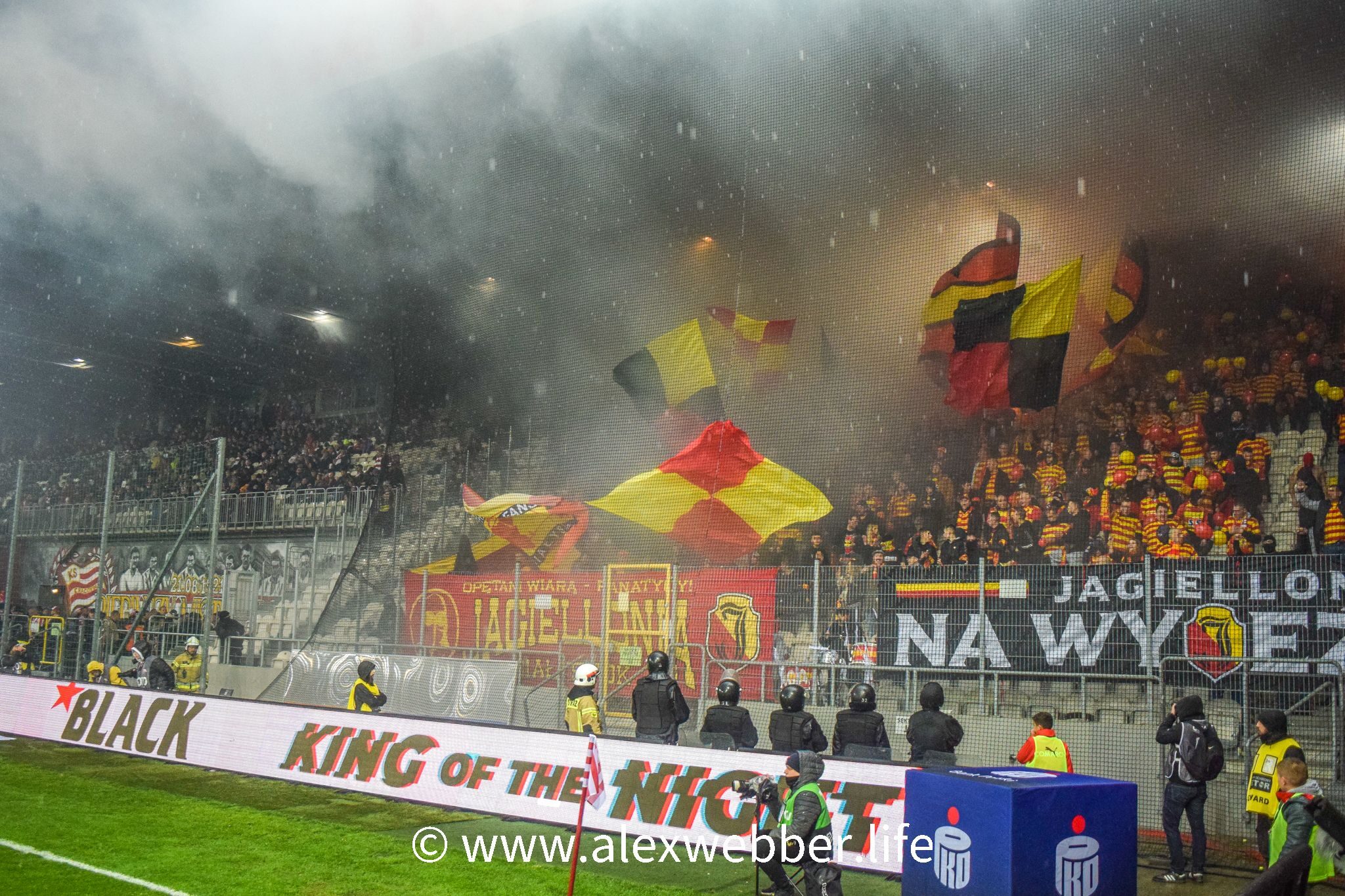 Experience
My last trip to Cracovia back in September had been so dismal I haven't even looked at my pictures, let alone posted the experience. For that reason, a part of me wasn't too enthused about this weekend – in fact, had press accreditation been granted elsewhere, my Plan A would have instead seen me travelling to Silesia.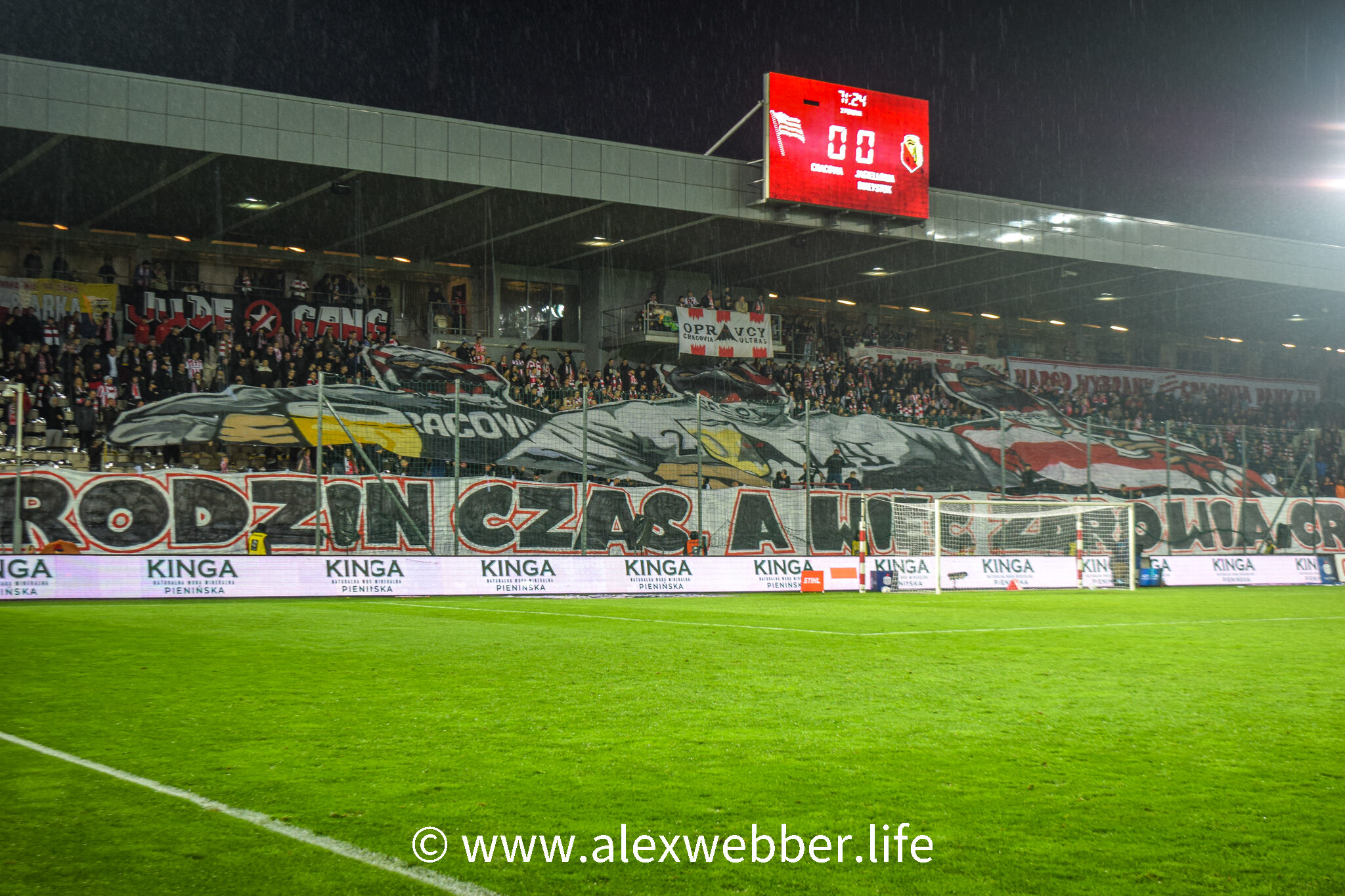 But, the world moves in mysterious ways, and I'm glad that it was to Cracovia that I ended up heading – the moment you stepped inside the ground you knew that something special was brewing. Without any faffing about, Cracovia launched into their opening pyro show within just minutes of kick-off, and this was followed by a second show around the stroke of thirty minutes.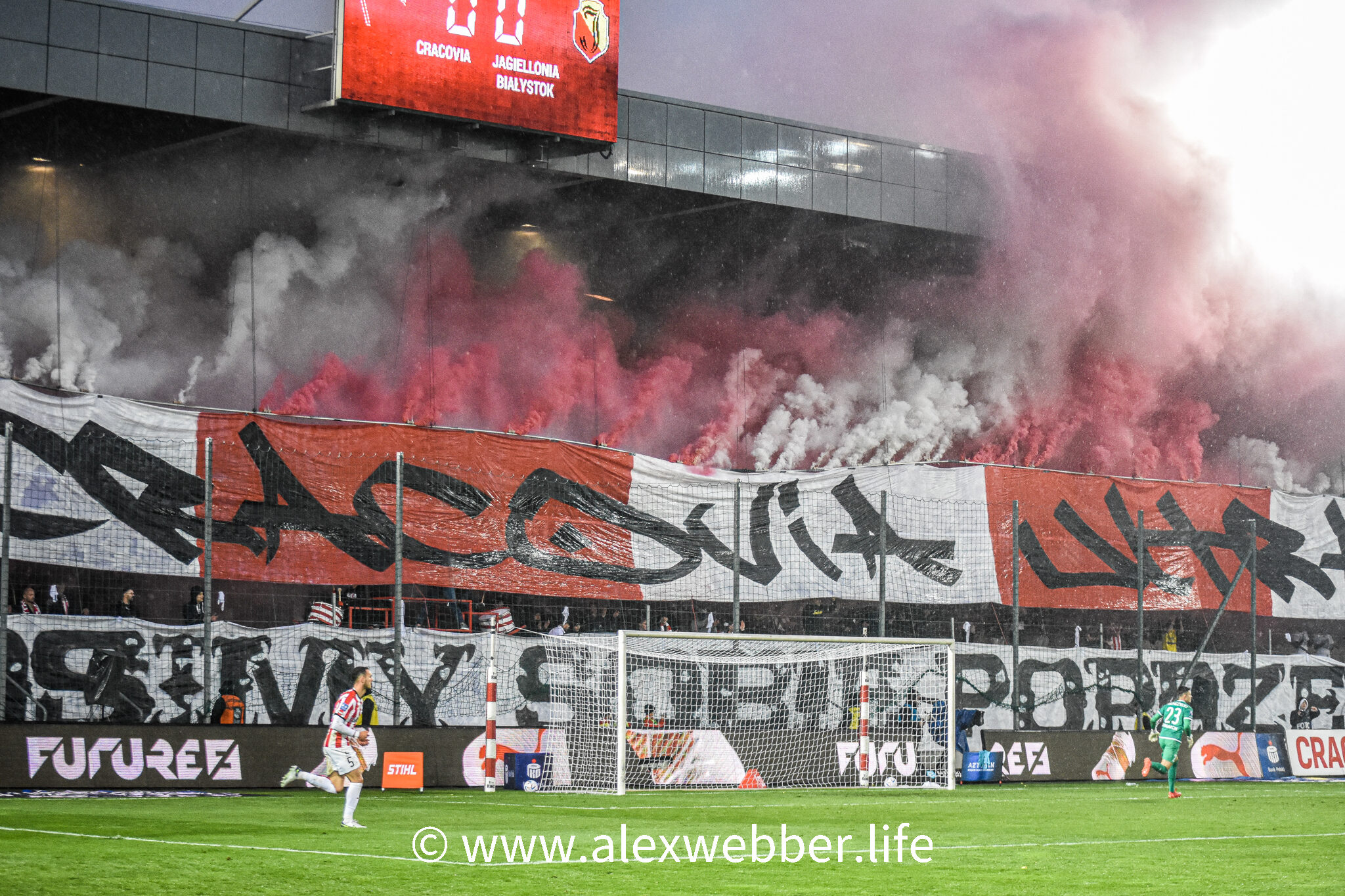 So far so good, but it was the second half that saw both teams roll out the big guns. Backed by their largest away following of the season, Jagiellonia's 700-strong contingent set things rolling courtesy of an explosive display that saw their corner of the ground erupt in a cloud of banners, balloons, ticker tape and smoke – at one point, their sector looked more like Dresden following a visit by Bomber Harris – absolutely hair-razing to watch.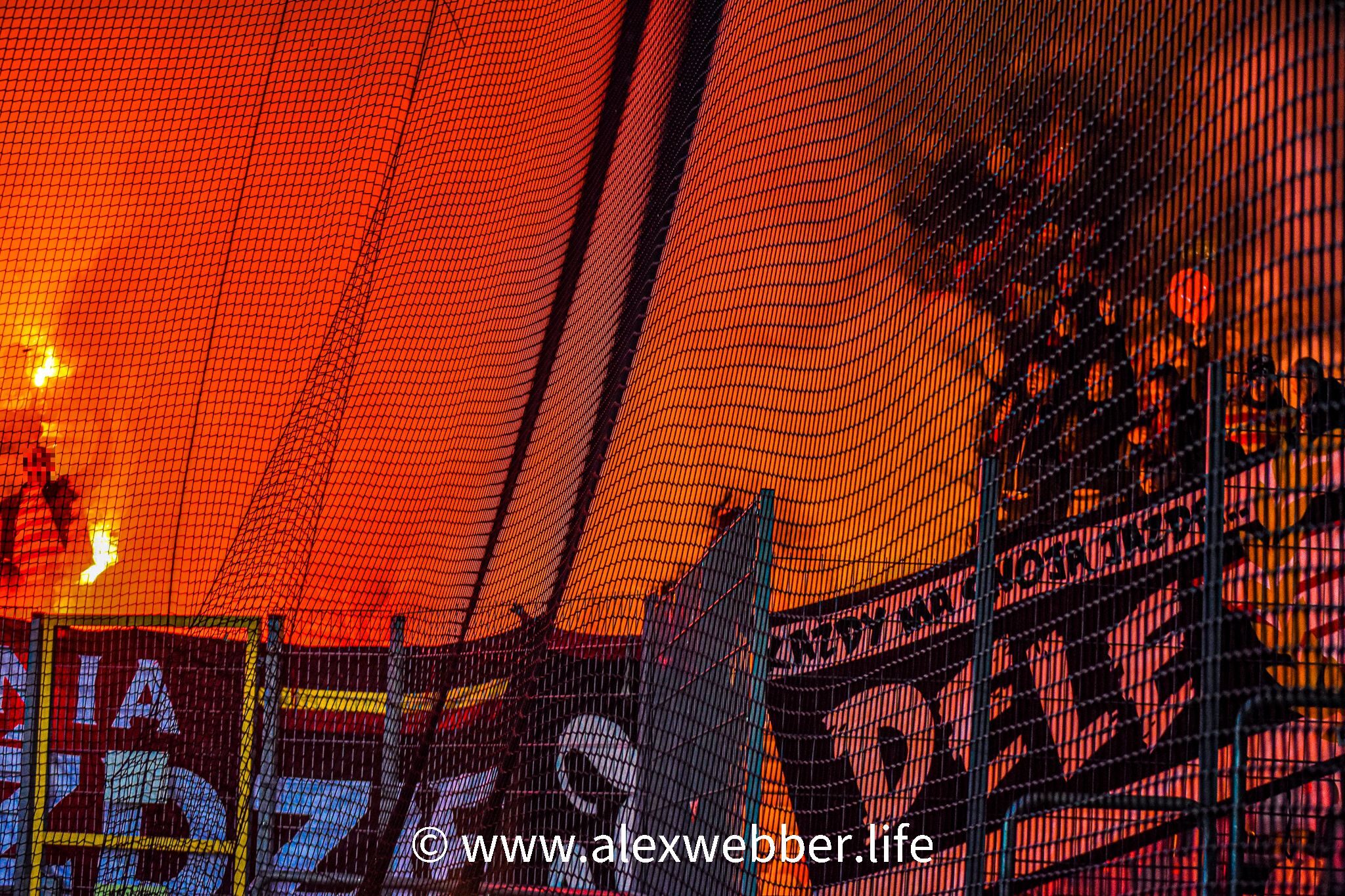 Then, Cracovia, the birthday boys themselves. Joined by a sizeable mob from Ajax, their display was extraordinary, not just in its visual power, but also its length of time – I'm unsure I've seen a more sustained volley of flares and rockets before. Seemingly lasting for the majority of the second half, such was the volume of smoke that I find it impossible to believe that there's a single fan out there that managed to see the match – and as for the players, I'm pretty sure they'd have probably fared better had they all been wearing blindfolds.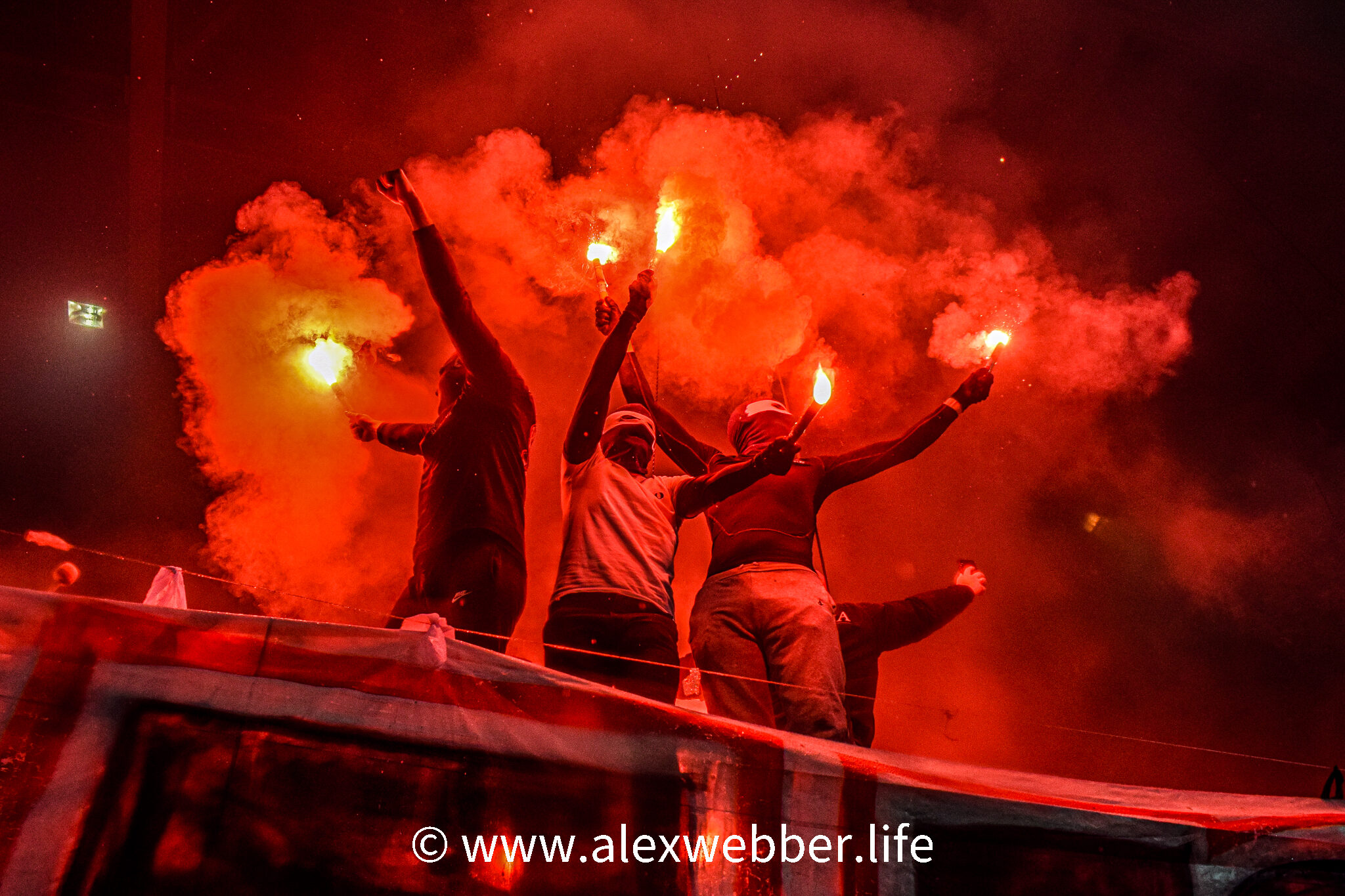 Fantastic to witness, this was a world class demonstration of support from both sets of fans, and an emphatic reminder that the fan scene in Poland is built on quality not quantity. Leaving the ground, well, that felt more like emerging from a shelter after a Force 12 hurricane. Mind-blowing stuff.