Date: 9 December 2018 / League: Polish top flight
Final Score: 0-0 / Attendance: 20,856
In A Nutshell
A clunky football match inside a white elephant of a stadium – but a great night anyhow…
Getting there
When you're a moron (hi!), you don't look to find solutions ahead of time. Had I had some foresight, I'd have learned that a regular and efficient train runs from the city centre to the stadium. Instead, I decided on a taxi and ended up gnarled in a treacle of traffic checking frantically that I'd make kick-off on time. If I'm not being clear enough, TAKE THE F****ING TRAIN.
As for Gdansk, that's dead easy to reach wherever you're coming from in Poland. For me that meant Warsaw – gone are the days when the train would take six hours from the capital (if things went to plan), now you're going to be there in under three.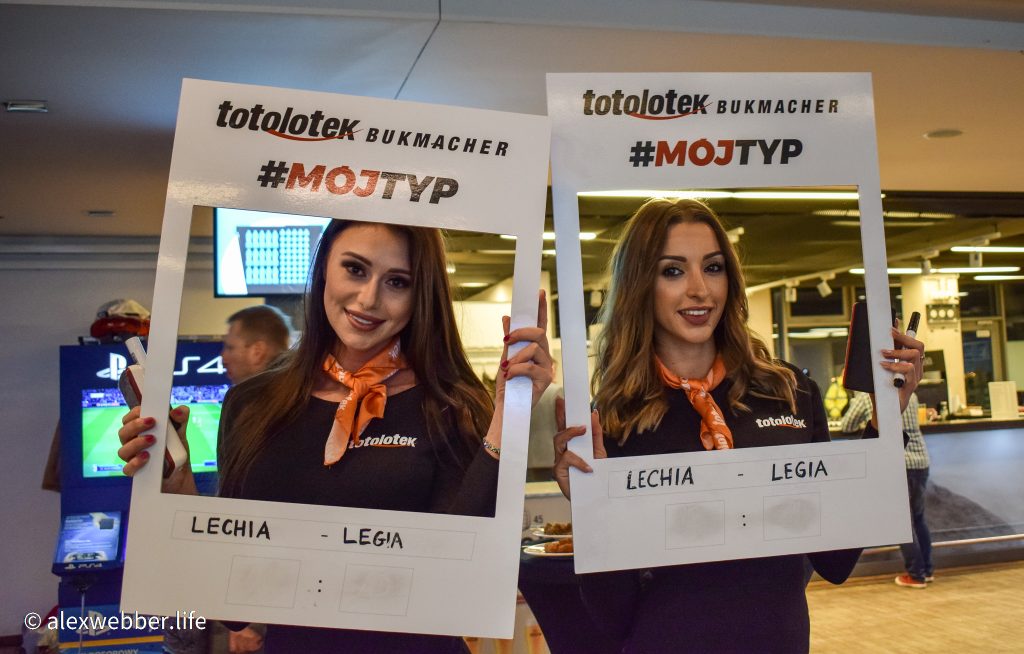 Preamble
With the winter break looming, this top-of-the-table clash wasn't short of hype – having perennially underachieved given their quite copious potential, a win for Lechia would have underlined the home side's credentials as a serious title contender. The visitors, meanwhile, were looking to put space between the chasing pack to underline their status as Poland's biggest side.
With a bumper home crowd guaranteed, fireworks were expected and so it was that just two days before kick-off police and politicians intervened to ban Legia's fans from attending the match. Still, despite knowing they'd have no chance of getting in, 1,500 Legia supporters made the trip regardless. They were met by 1,000 riot police (plus me!) and made a beeline to the Monument of the Fallen Shipyard Workers to commemorate those that died during the Solidarity protests of the 80s. As things go, it was a fantastic show of defiance from their fans, and I'm glad they reacted to their ban by giving the police a real headache by showing up anyway. Hats off.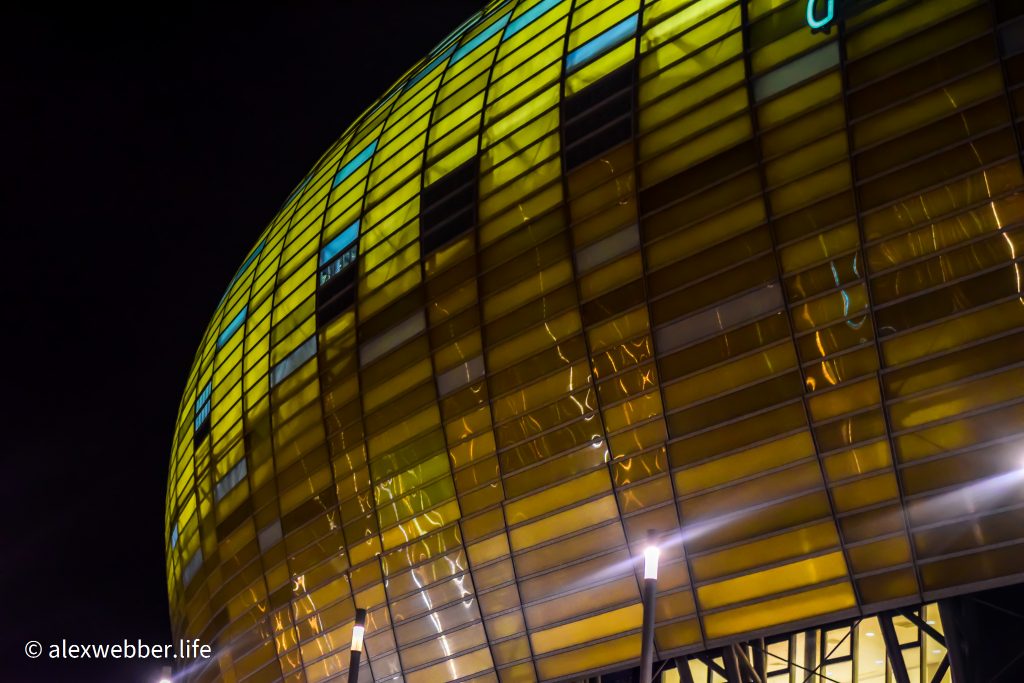 Stadium
I remember when this place was just a hole in a ground: really, I recall peering through a gap in the fence as construction crews set about digging ditches and making noise. To this day, it still doesn't feel real that this place actually came to life – in Poland, I guess you just get used to seeing ambitious projects get frozen and forgotten.
This wasn't. Built as part of Poland's Euro 2012 mission, it's a stadium that looks particularly good at night after being touched up in Photoshop. Designed (and lit up) to look like a chunk of glimmering amber, you look at it from afar and can't help be wowed. Adding a theatrical sense of working class drama, the horizon outside bristles with factory chimneys and shipyard silhouettes.
Impressive as it is, it feels more like a gig venue than a stadium for football. It's fitting, therefore, the biggest crowd in its history turned up for some prancing prat by the name of Justin Timberlake.
Often played in front of crowds of well below 10,000, football just hasn't taken off in this stadium, though that's not to say it hasn't seen some epic games in its lifetime – off the top of my head, you might remember this ground as the scene of Man Utd's epic Europa Final penalty shootout, or as the venue for the Republic of Ireland's tanking at the hands of Spain in Euro 2012. It was after that game Roy Keane famously slammed Ireland's vociferous travelling fans for just "going for the sing song" after they stole the limelight for the immensity of their backing.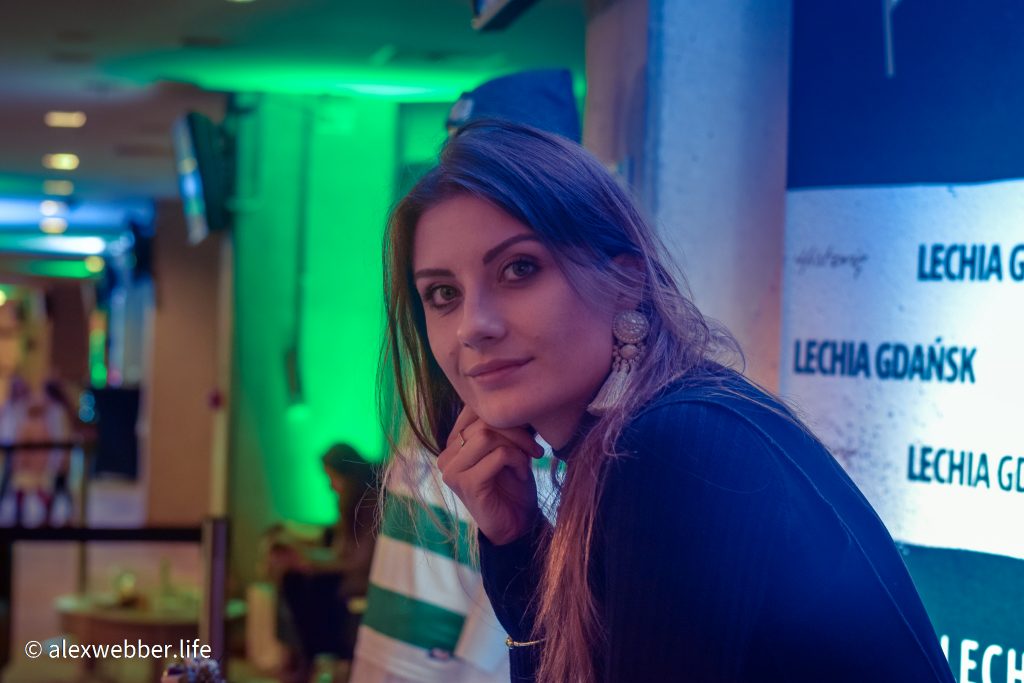 Matchday Experience
This scrappy nil-nil draw did much to demonstrate the desperate standards of Polish football. Even so, though lacking away fans there was plenty of entertainment had watching the stands from which Lechia's supporters did a sterling job of shaking the foundations – just listening to them was enough to make you hoarse.
Splurging out, I went VIP for this match, an experience that can be easily bought for the equivalent of around GBP 40-50. In truth, the VIP area felt more like an airport lounge, something in line with the general cheap and plasticky feel of the rest of the ground. Nonetheless, with free booze to dull the cold it still proved a cracking night out with plenty of mingling and meandering among the smart clientele – immensely enjoyable if not entirely memorable.
Afters
With no exaggeration, I think I must have visited Gdansk well in excess of a 100 times between 2000 and 2010. After a gap of nearly a decade, this was my first visit back and it was a thrill to see the city fulfilling the potential it had always shown with such confidence. For more on the city itself, CLICK HERE.