Date: 11 November 2021 / League: Polish 6th tier
Final Score: 3-3 / Attendance: 200?
In A Nutshell
A gentle derby played to a Bladerunner backdrop…
Background
November 11th means one thing in Poland: Independence Day. And what better way to celebrate than by marching through the capital and chucking bricks at the coppers! That's what all the more patriotic lot do anyhow, so with that in mind, I figured I'd get out of dodge for the day and embark on a mini ground-hop: first stop, Wojkowice followed by a derby in the nearby town of Grodziec.
To my knowledge, there is NOTHING worthy reporting about the history of either club that contested this derby, so I shall write no more unless some know-it-all can tell me otherwise. Over to you.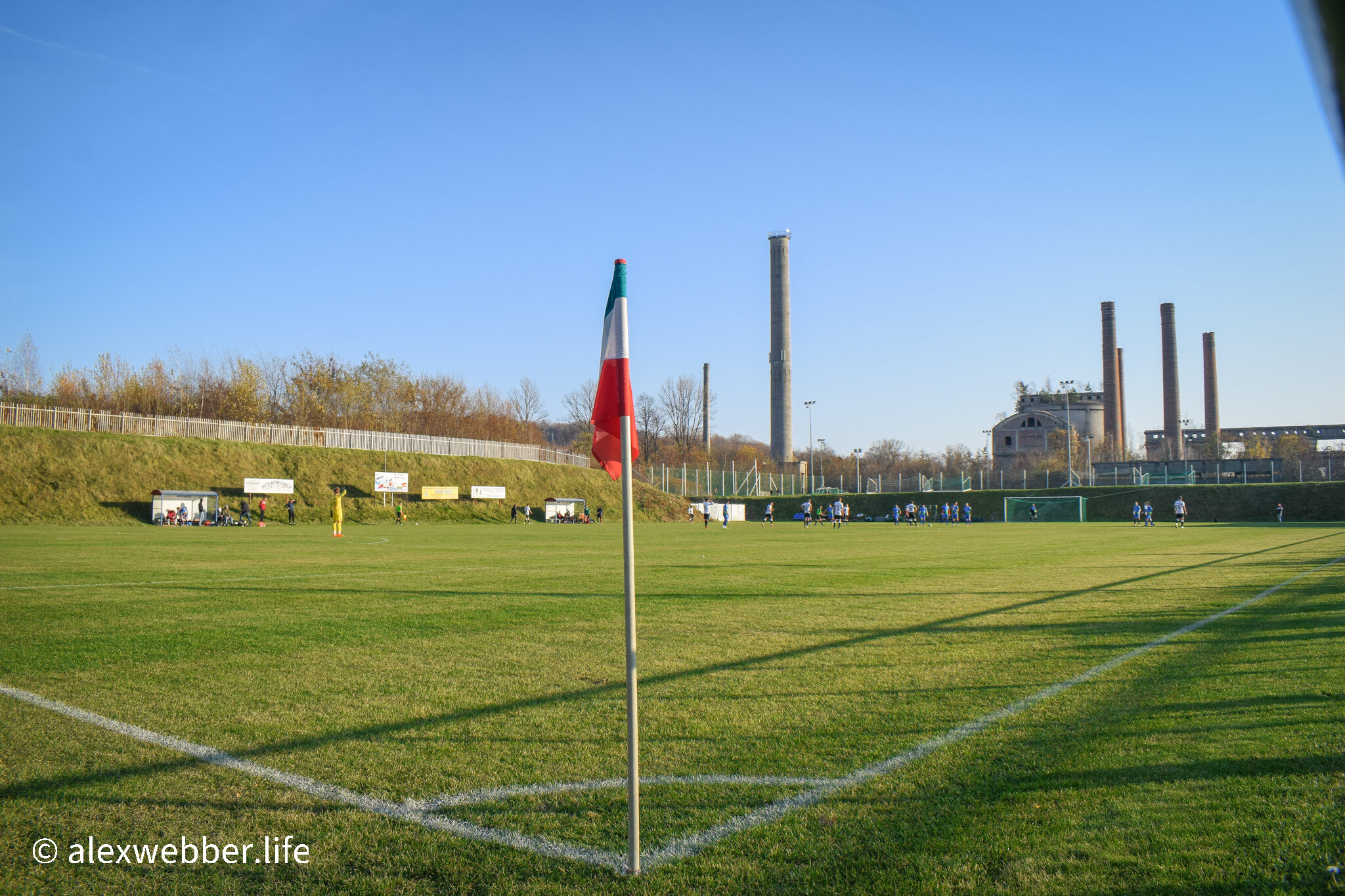 Stadium
To call this ground a stadium is a bit of a nonsense – it offers one low bank of seating running down one side of the pitch and, then, well… that's your lot. But despite this quite unpromising description, the place is a gem on account of its backdrop: an abandoned cement factory whose soaring towers pierce the sky like cloud-breaking rockets. Easily, this place should be the set for a Polish version of Robocop or Bladerunner.
For the best view of the lot though, don't go into the ground, instead climb the rugged hill that's been slammed in behind one of the goals for a free view like no other – honestly speaking, I'm not sure I have ever had a better 'behind the goal' perch than the one offered here. If for nothing else, I'm desperate to return here one day to see a scarlet sunset whilst watching the football with a beer in a bush.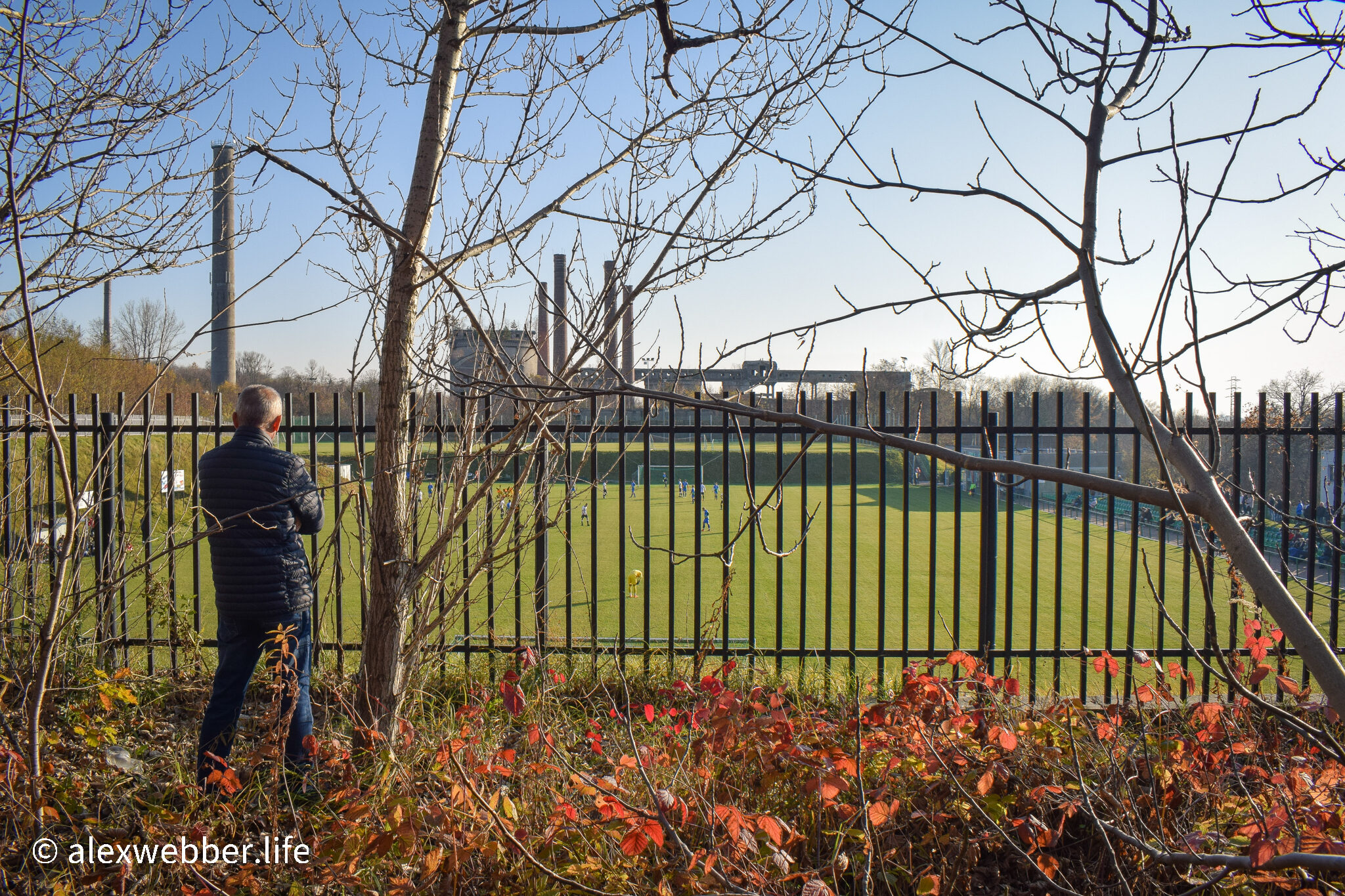 Experience
In my naivety, I thought that this match might attract some local flare-waving ultras and at the very least feature some kind of photogenic, pyro-maniacal Polski-style nuttery – but no, it most definitely did not. This was the kind of game you'd take your Labrador and slippers to. Outrageously, I was expected to pay for entry (PLN 5 = GBP 1), but was richly rewarded by a wild 3-3 draw that involved lots of panting, swearing and hard, hearty tackles.
Getting There
Grodziec is easily done if you use Katowice as your base. By Uber, you're looking at about 20 to 30 minutes and a cost of PLN 50 (GBP 10).