Date: 15 April 2023 / League: Polish 6th tier
Final Score: 5-1 / Attendance: approx. 30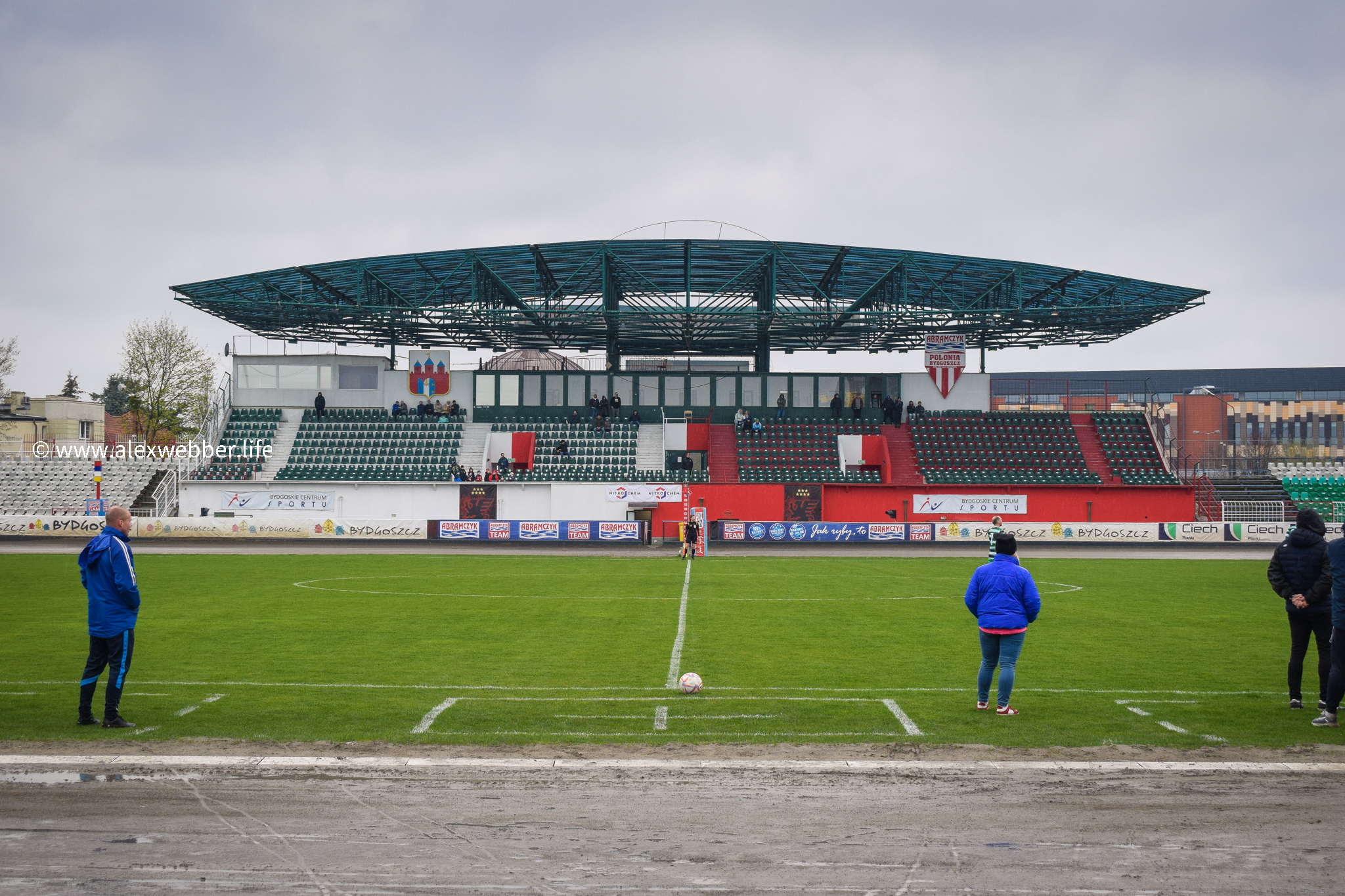 Experience
It was to watch another side entirely that I found myself in Bydgoszcz (for that, CLICK ME!), but sometimes the cards just fall your way – as unplanned as it was, I ended up doing three matches on the spin, a feat made possible not just by the Polish FA's bizarre scheduling practises, but also the town itself.
If New York is the city that never sleeps, you can call Bydgoszcz the city that never wakes up. Arriving on the stroke of 9 a.m., my foray into the historic centre revealed nothing more than shuttered shopfronts and bolted bars, and the only place that was open – the Museum of Soap & Dirt – wasn't letting me in. "Sorry, you've already missed the tour."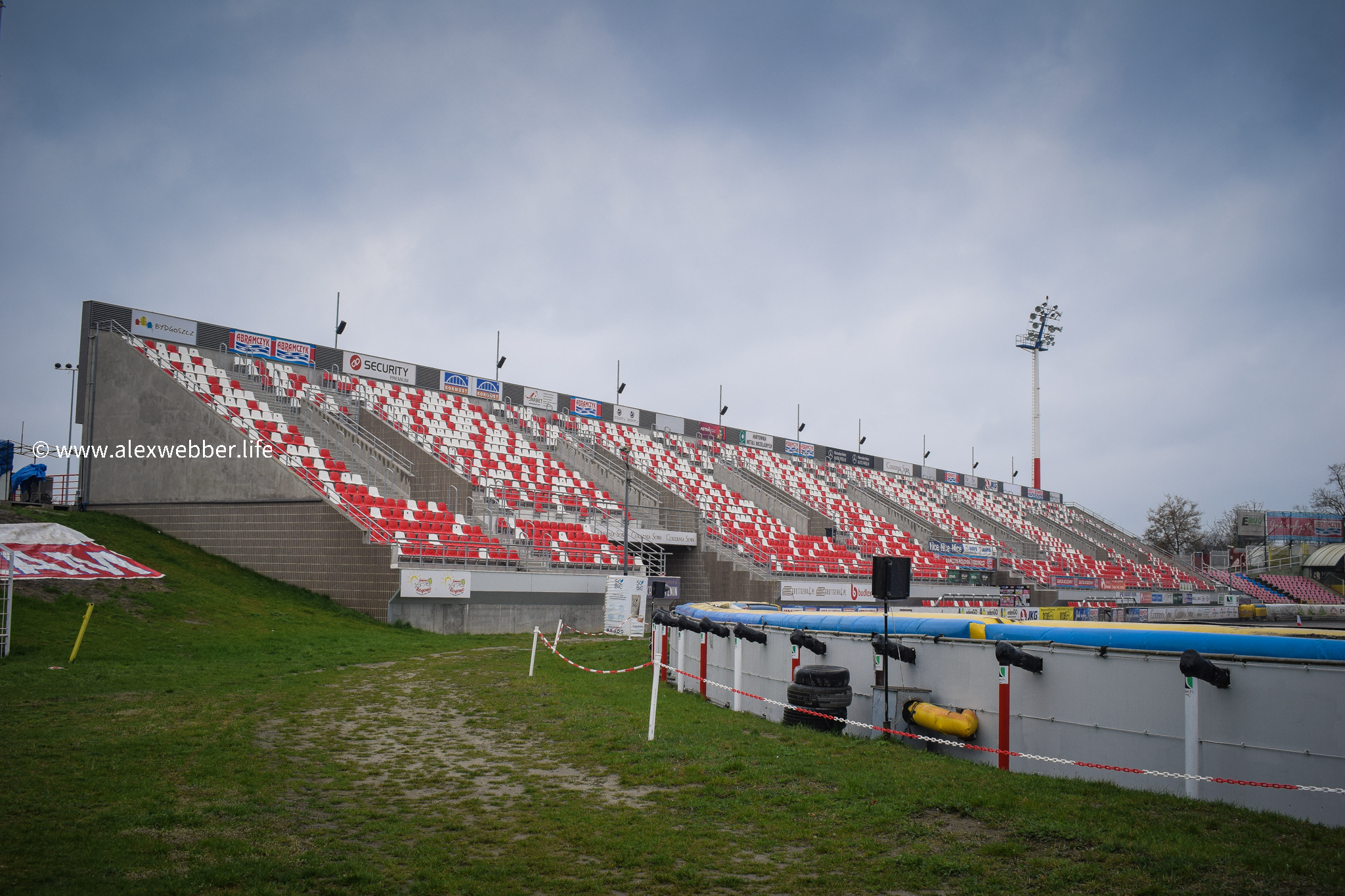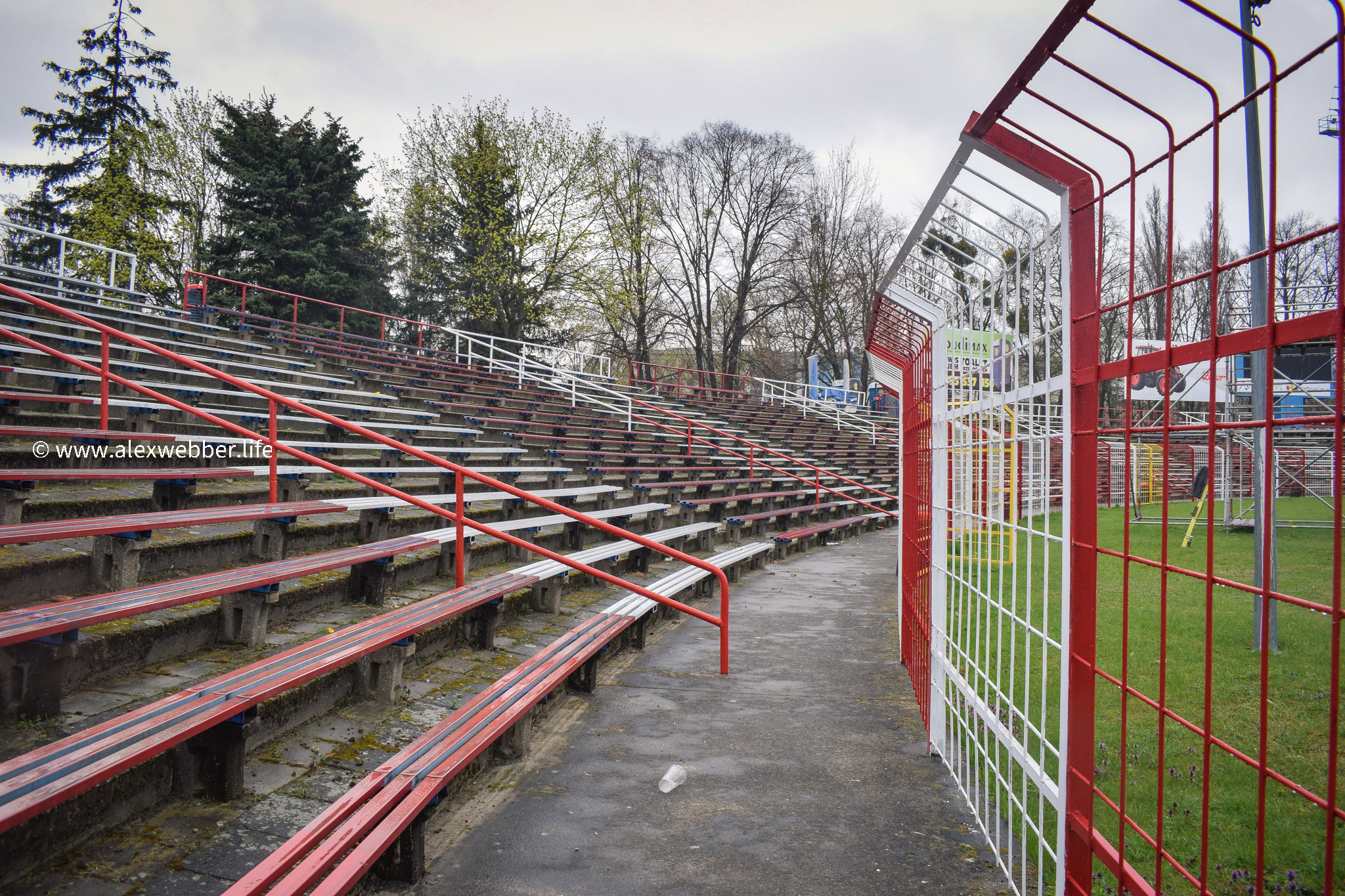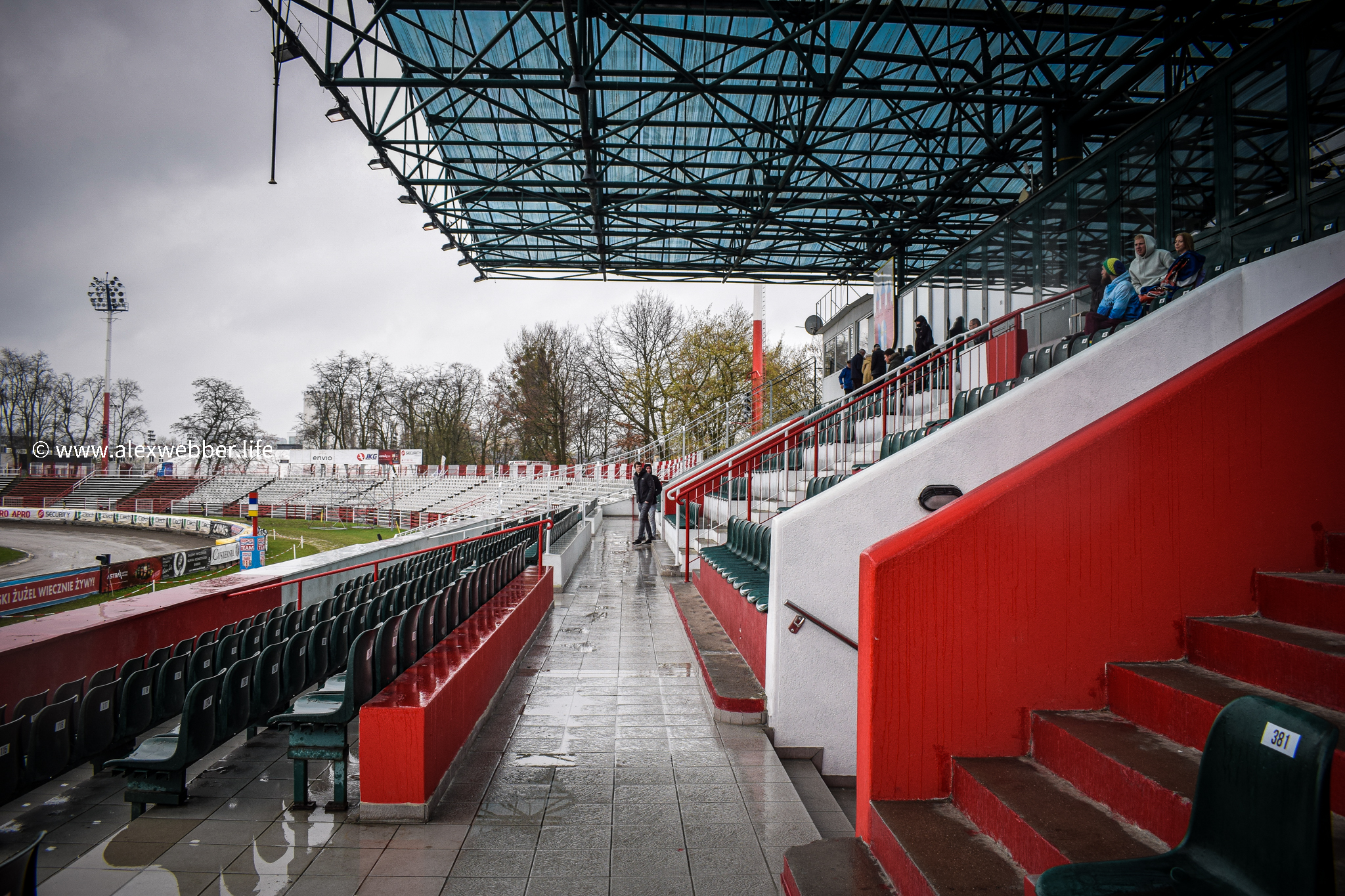 With the drizzle threatening to develop into something a whole lot angrier, I found myself sheltering in a doorway checking my phone for any earlier games that would potentially extract me from my mounting suffering. Bob's your uncle, Polonia Bydgoszcz v Victoria Lisewo. Sure, I'd have rather been tipping back a morning pint, but football wasn't a bad second best.
Known primarily for their speedway team, as a football force Polonia were an unknown entity to me – and with around 30 people at the match, I guess you could describe them as an unknown entity to the locals as well.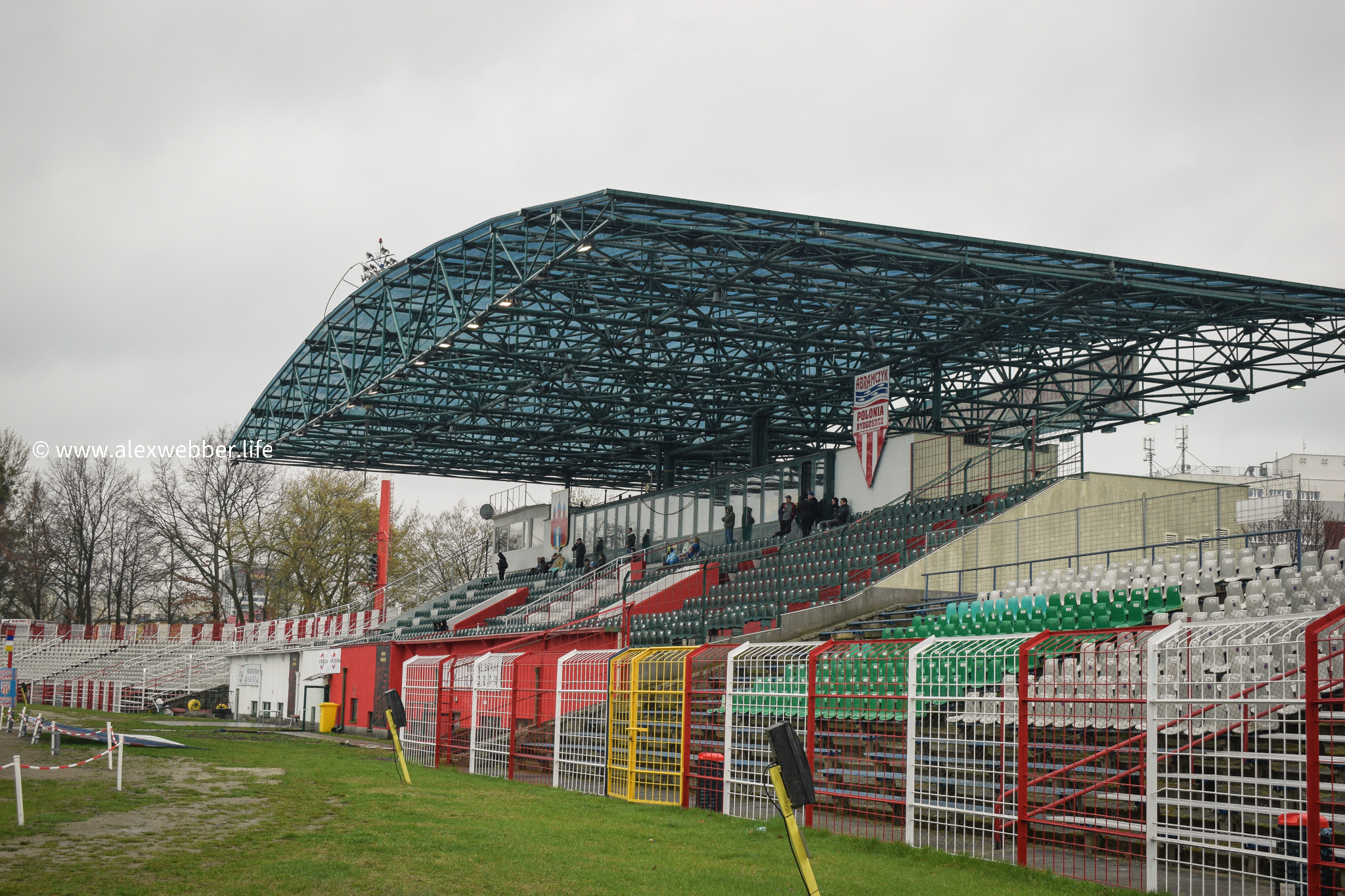 Still, lowly as they may be, Polonia's stadium is definitely well worth a snoop – marked out by an overhanging skeletal steel roof, the immensity of this structure makes an impressive impact. Opposite sits a newer stand tricked out with smart red-and-white seats, whilst bookending the ground are two curved stands complete with wooden benches bolted onto the terrace-style steps.
Decorated with billboards advertising tractor firms and toilet manufacturers, the curious nature of this ground is furthered by a rich flush of brilliantly creative fan stickers plastered to every surface. Overtly lacking in anything even resembling an atmosphere, I'd nevertheless recommend a visit here, particularly if you need to get out of the rain.