Date: 17 June 2023 / League: Polish 5th tier
Final Score: 0-2 / Attendance: 1,000 approx.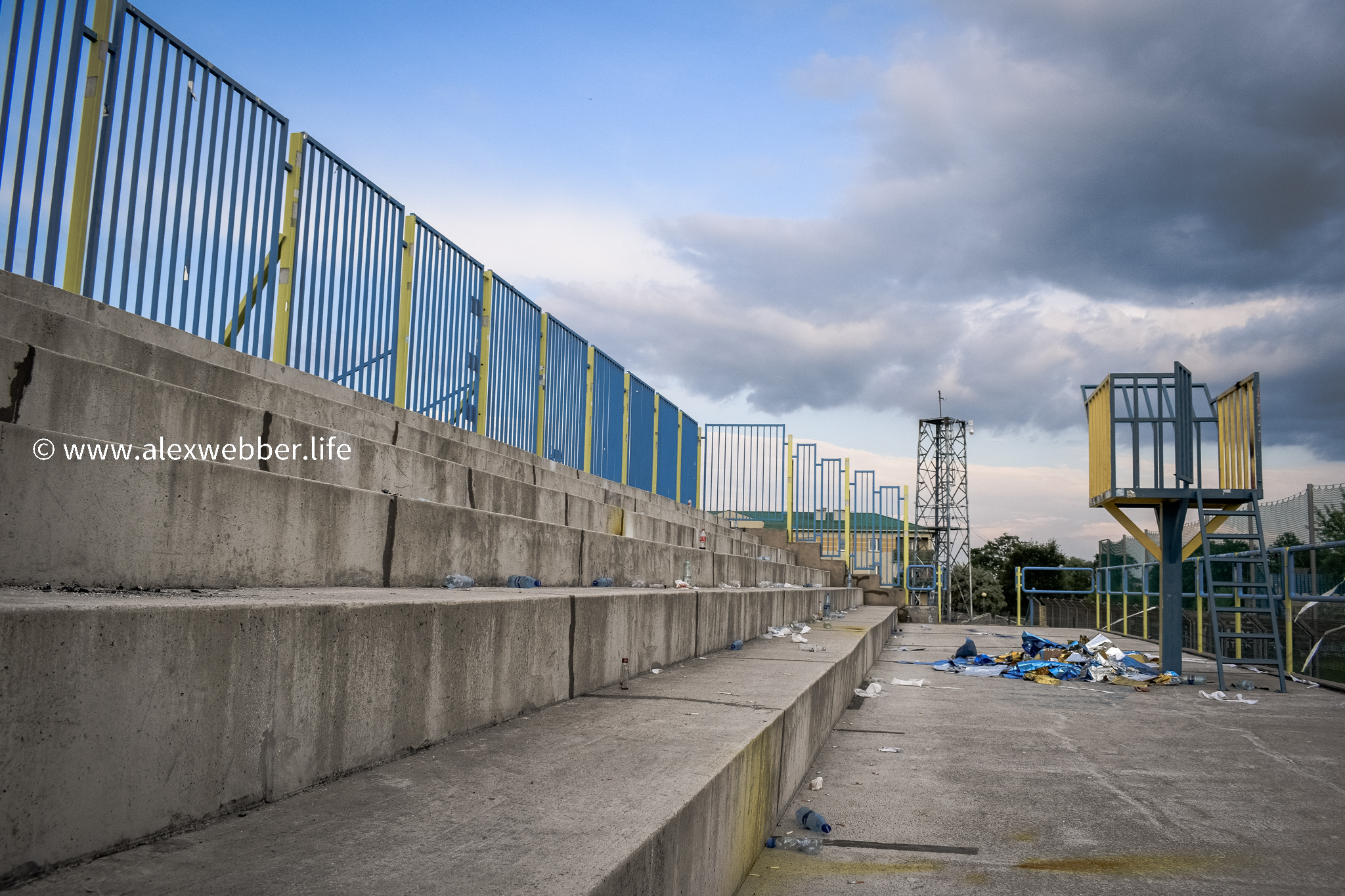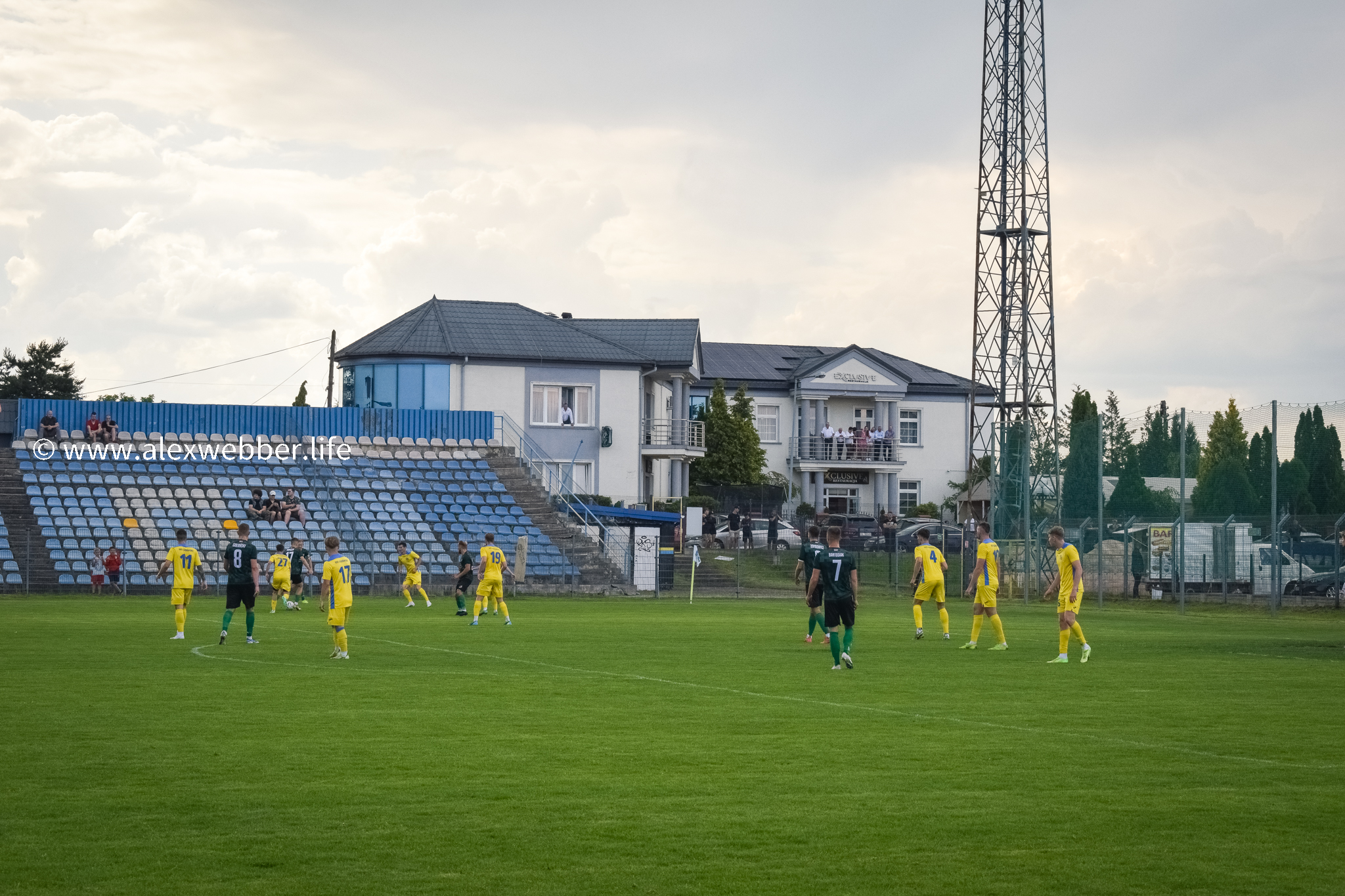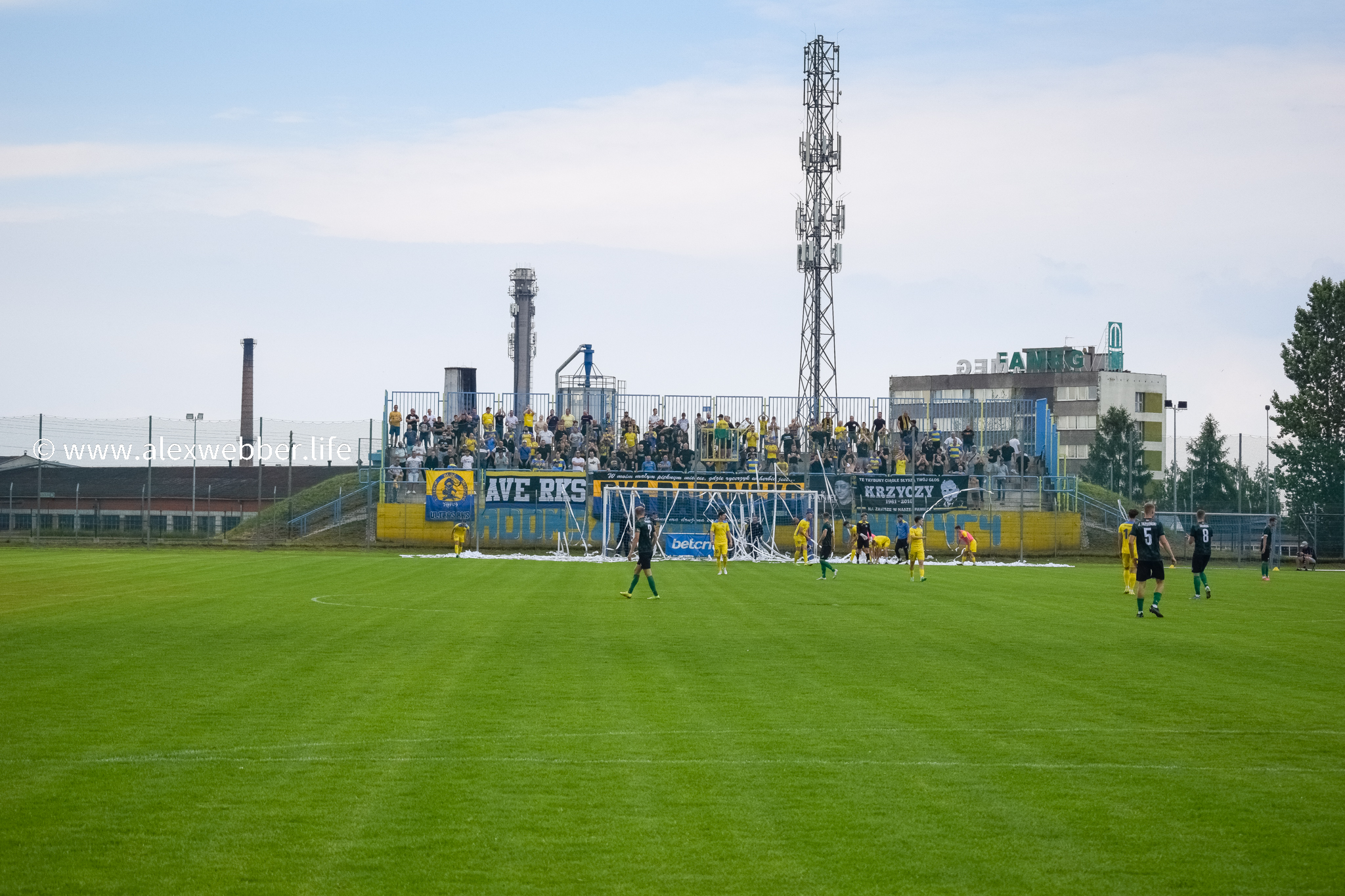 Experience
Radomsko had been beeping on my 'to do' list for years, but despite being just a two-hour journey from Warsaw, whenever I'd previously tried to visit inconvenient kick-off times had scuttled my plans. This time, though, the Gods were on my side, delivering me to the town with just enough time for a leisurely prowl, a pint in a brewpub and a hideous curry inside an Indian restaurant serving 'egg burgers'.
Enjoyable as the lead-up was, the match itself also ticked all the required boxes. Something of a local derby, this was the first time these clubs had met at Radomsko for about 18-years or so, and with the visitors, Belchatow, requiring a win to close in on promotion, feelings were naturally running high.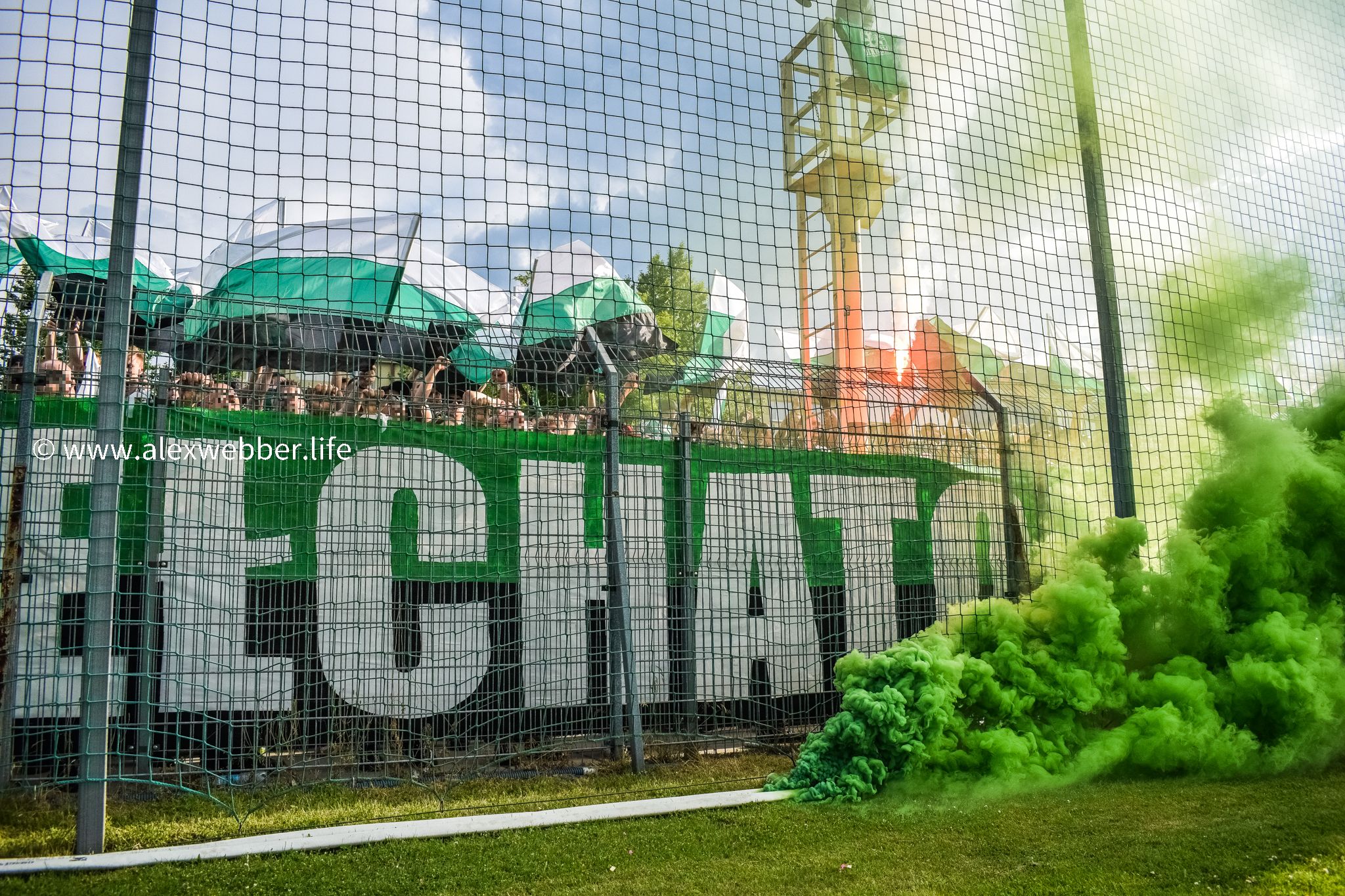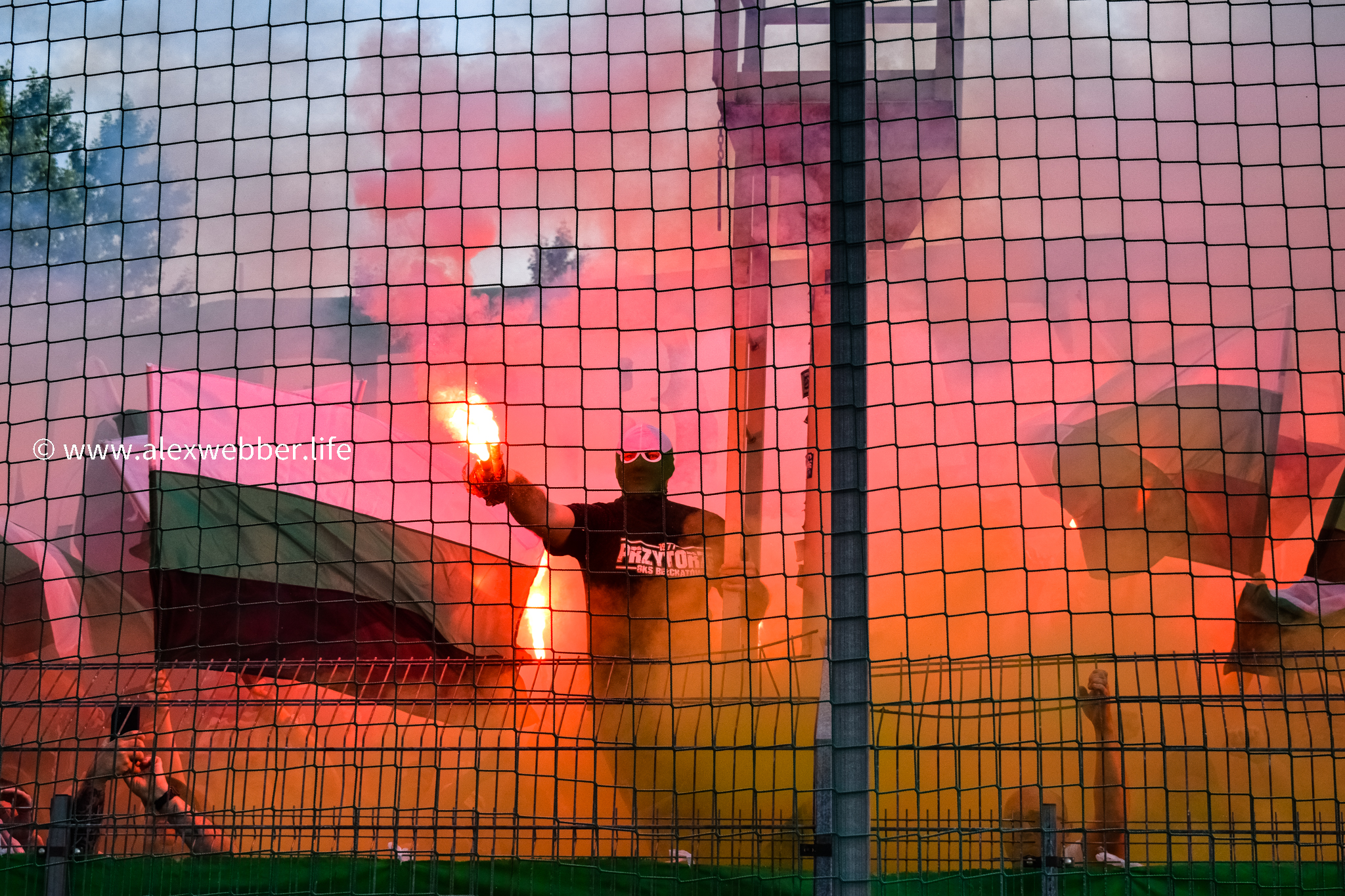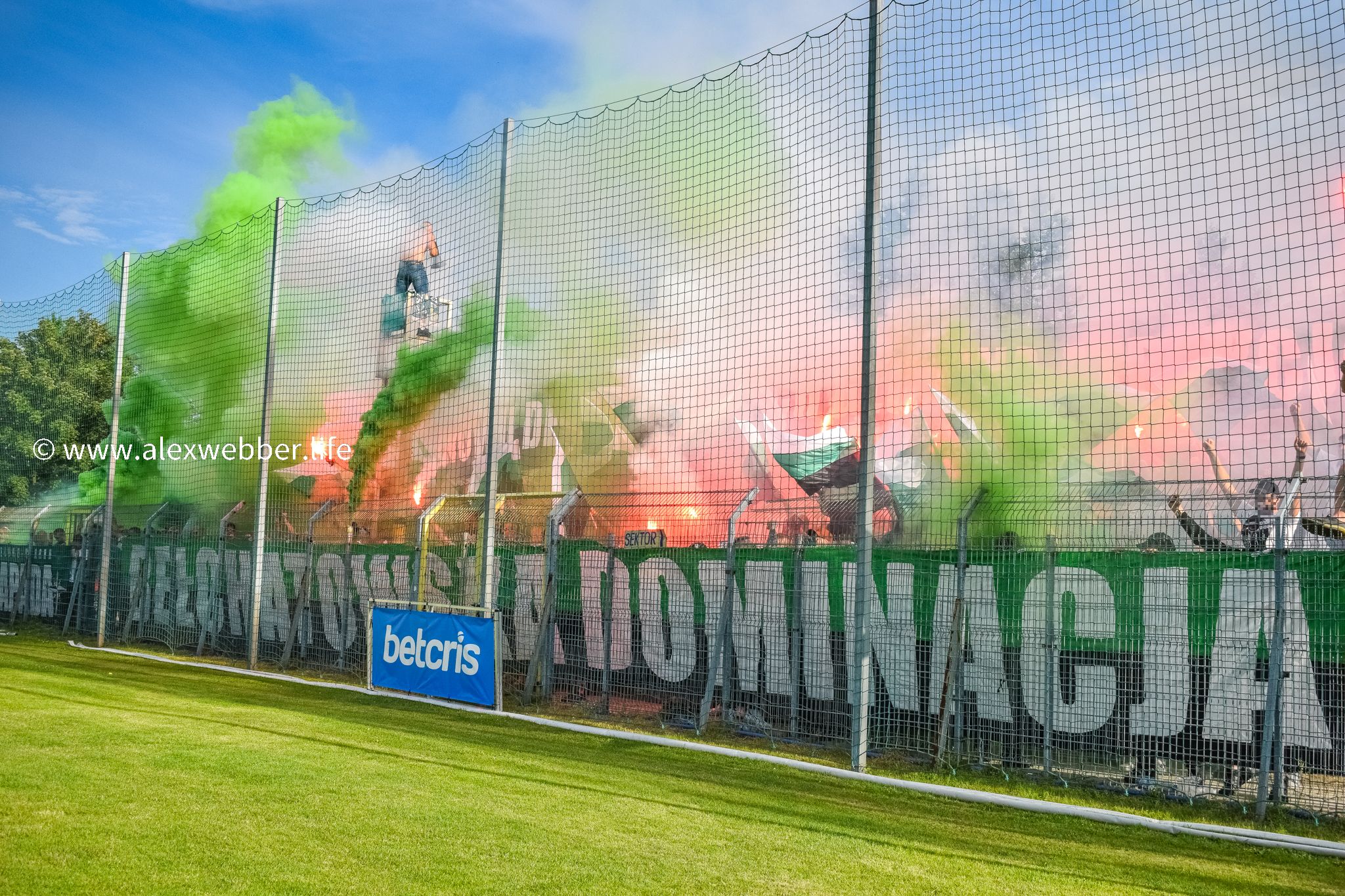 Though issued with 150 tickets, Belchatow took 360 and this visiting contingent was greeted warmly on arrival by the locals who rushed the police lines leading to a brief 90-second skirmish. Inside the ground, the pent-up tensions of the travelling faithful were unleashed mid-way through the first half when they nosed ahead, the goal sparking delirious, fence-rattling scenes.
Lively throughout, the away following went one better a little later with a spectacular flag show complemented by a fusillade of green smoke bombs. Not to be outdone, the home fans also had a display up their sleeve and on 80 minutes launched into their own tifo arrangement: a flag drop, a yellow-blue pyro demonstration, and the ceremonial burning of a captured Belchatow shirt.
In terms of atmosphere, this was a bit of a stormy firecracker, and a more than a fitting way in which to officially end my season. But more than that, this was also a smasher of a ground featuring, as it did, a tight away pen, a fantastic home terrace plopped behind the goal, a surprisingly large grandstand with a surprisingly small roof, and another tribune long fenced off and overgrown – a rotting, windswept testament to the club's single season in the top-flight twenty-years back.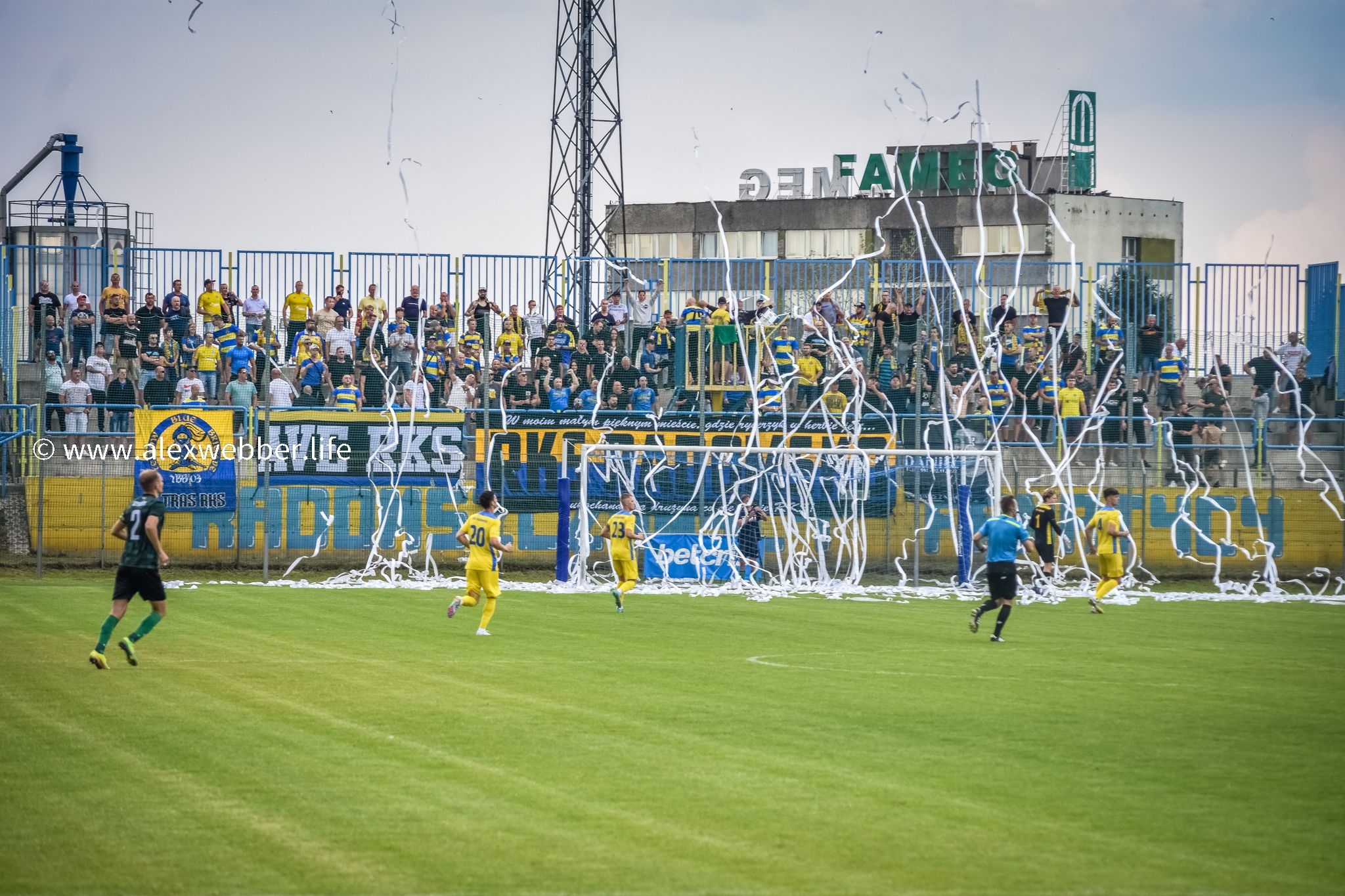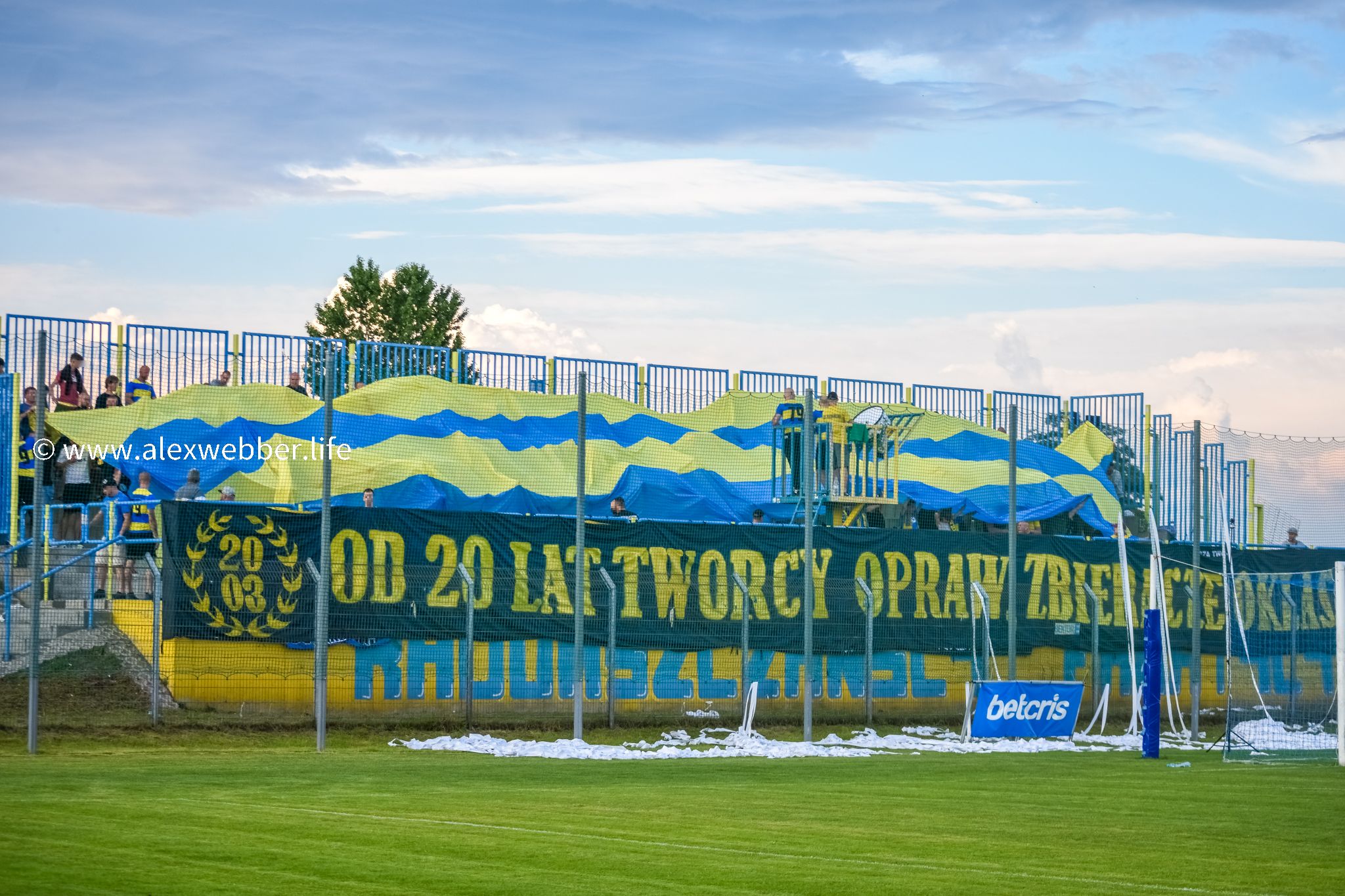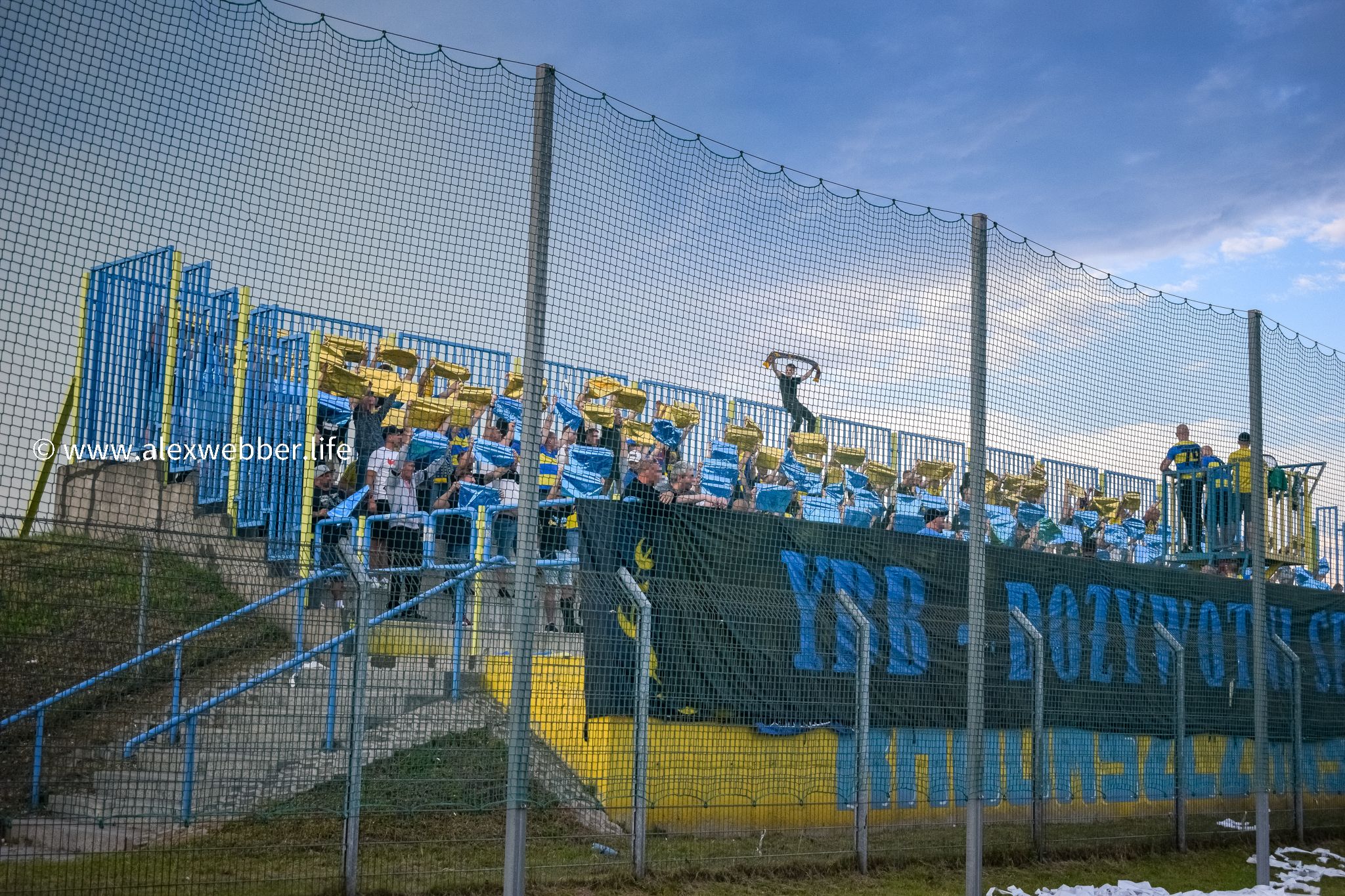 Similarly referencing this fleeting glory year, a set of sawn-off floodlights surrounded the pitch, long emasculated to save them from collapse.
A quirky collection of odds and ends, it's hard not to view this as anything but a special ground – a great backdrop for a match that did not disappoint in terms of feisty thrills. As a sign-off for my 22/23 season, I could not have wished for anything more.