Date: 19 August 2023 / League: who knows – seventh tier?
Final Score: 1-0 / Attendance: approx. 100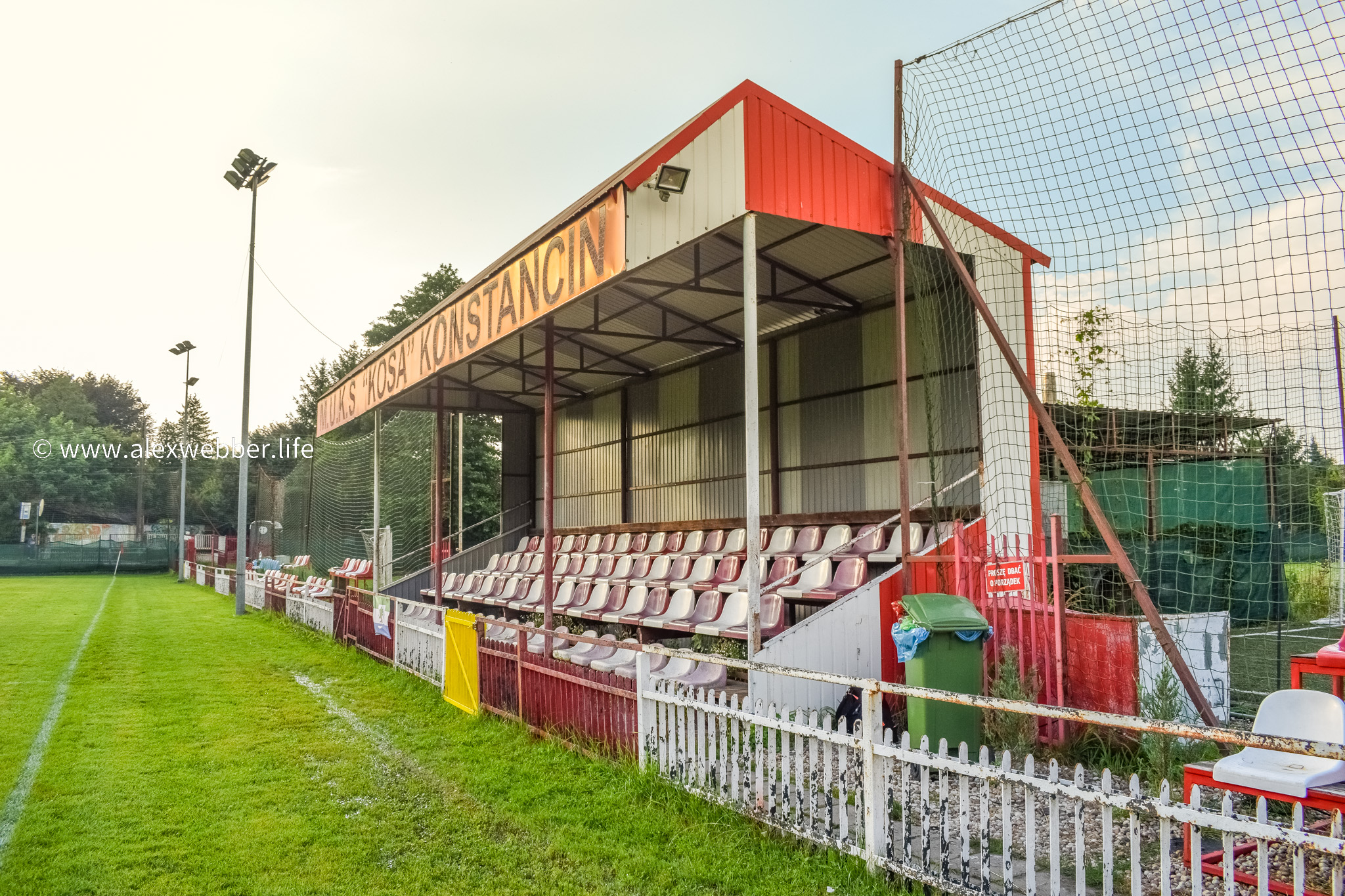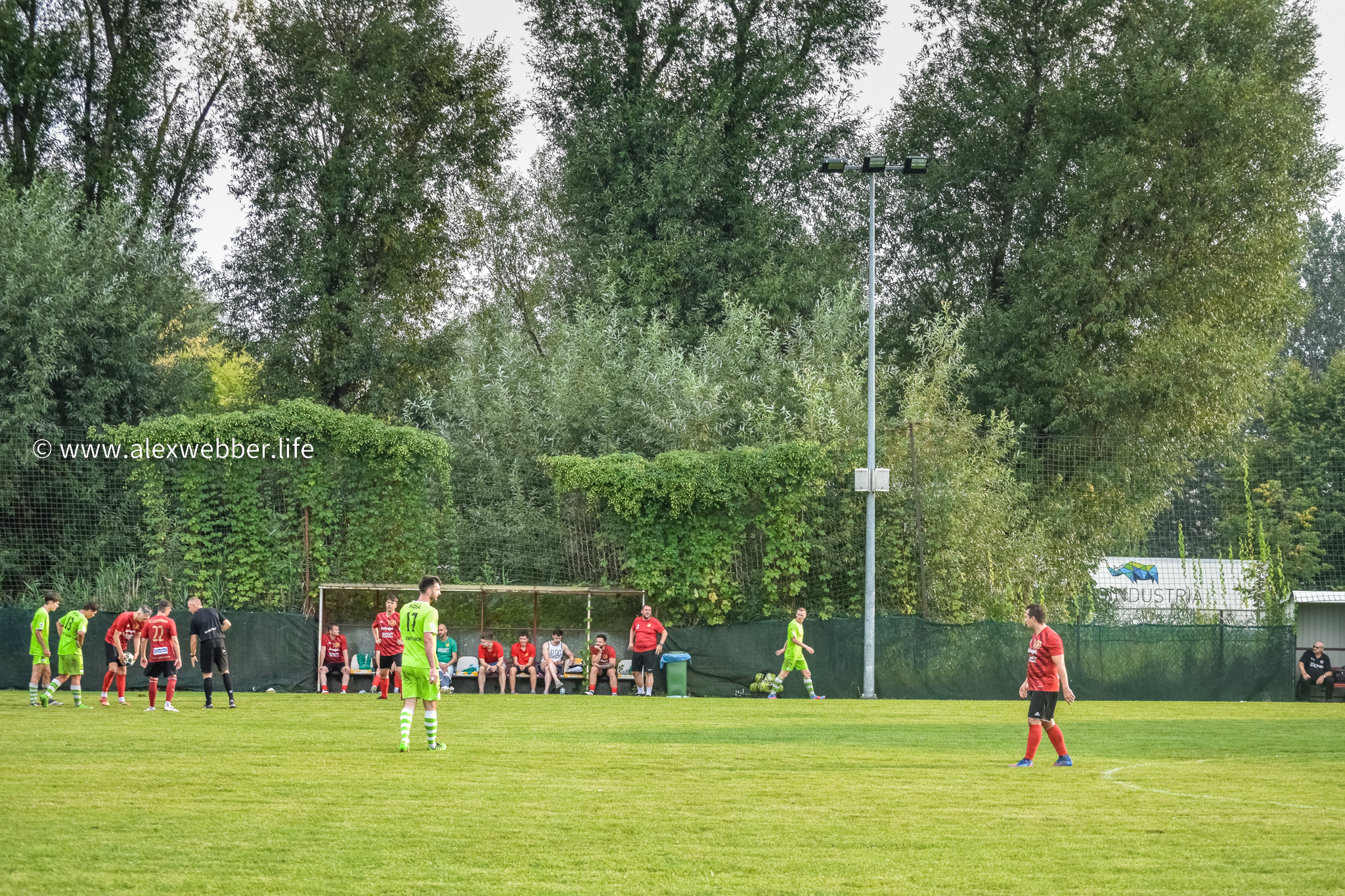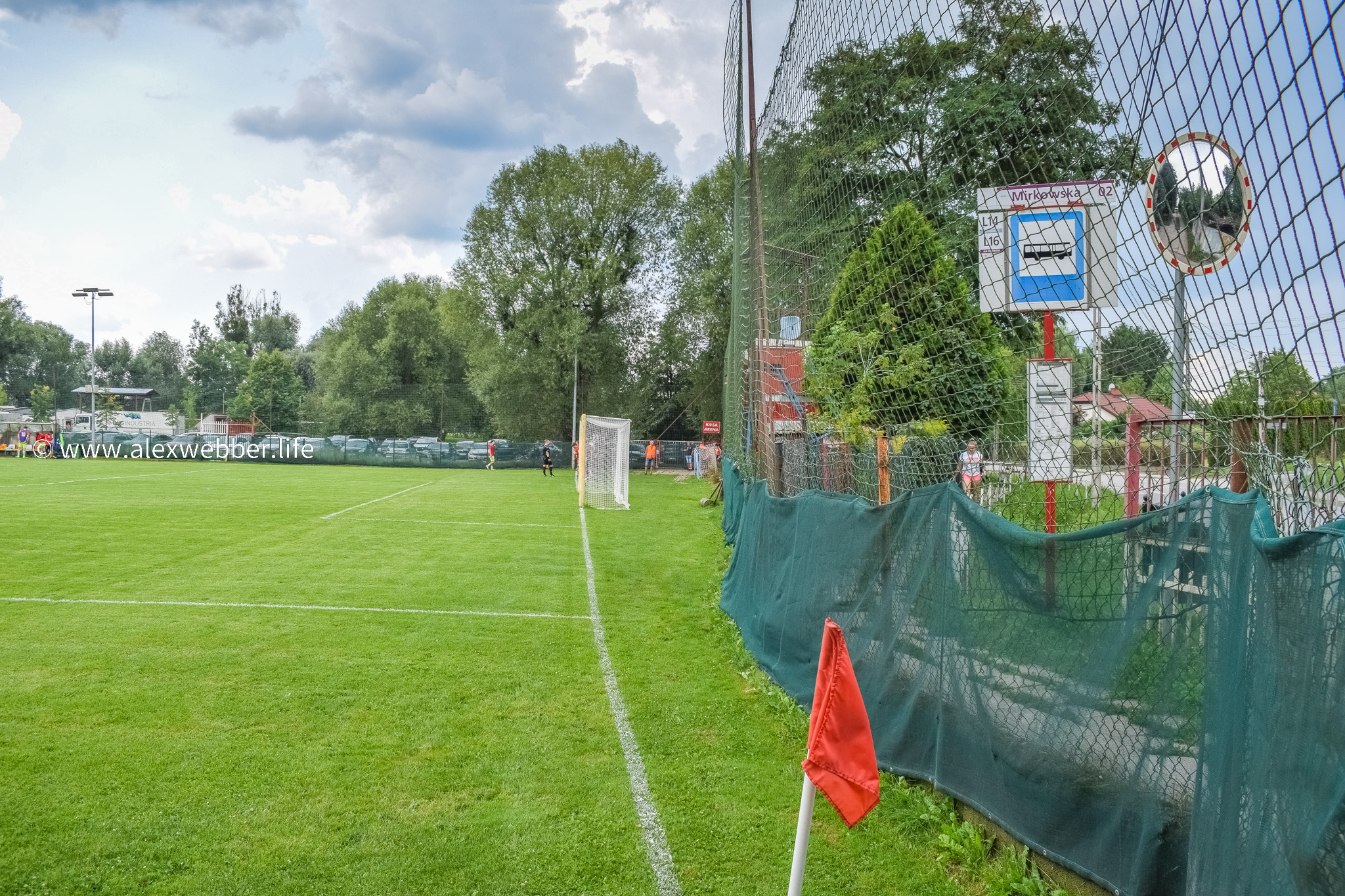 Experience
You can blame it on the fixture list, the holiday season or, even, the utter bastard of a heatwave that's grabbed Poland by the nuts – whichever excuse you use, the truth is that this has been the most lacklustre start to the season on living record. Sure, there's been a handful of high octane matches, but for the most part I've not even bothered posting the games that I've attended – I'd only send myself to sleep.
Last weekend, therefore, was nothing if not a beautifully wrapped present delivered by the Gods of Football.
Stranded in Warsaw due to the complete absence of even the most mildly spicy fixture, I found myself deciding on revisiting Konstancin – a wealthy satellite town just south of the capital. Home to one of the most charming stadiums in the region, I figured I'd at least have a few beers in the sun and reshoot the ground.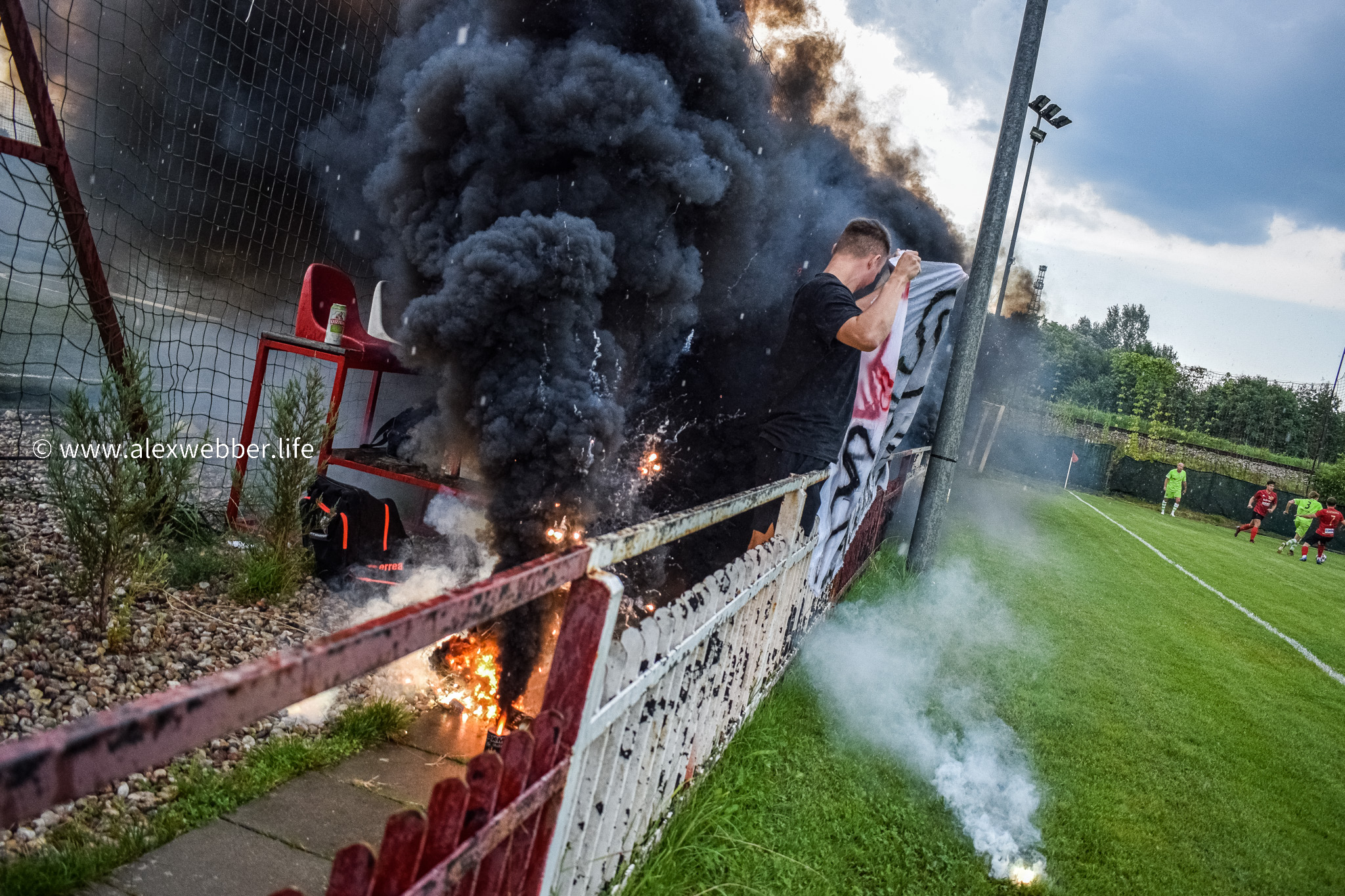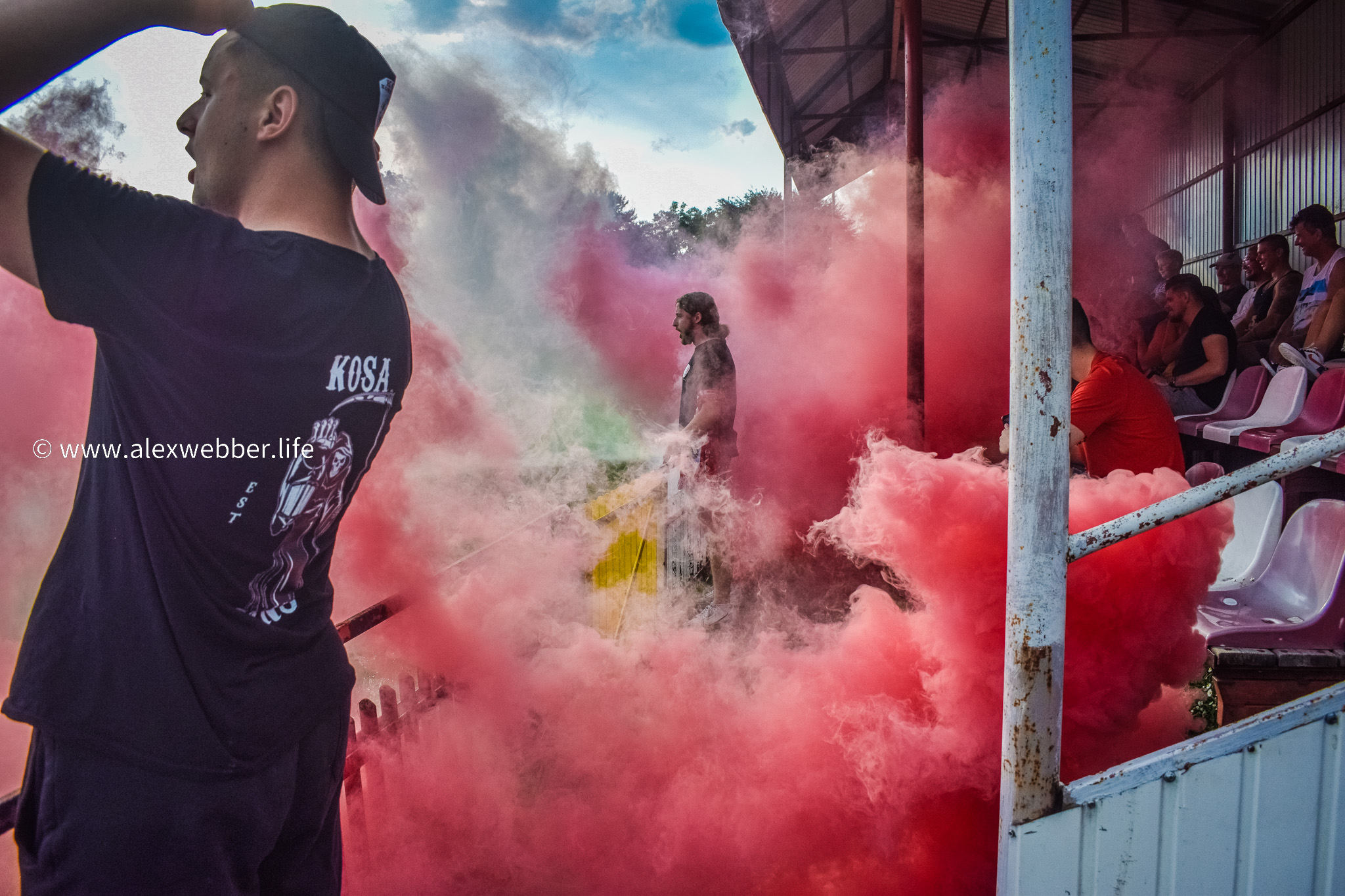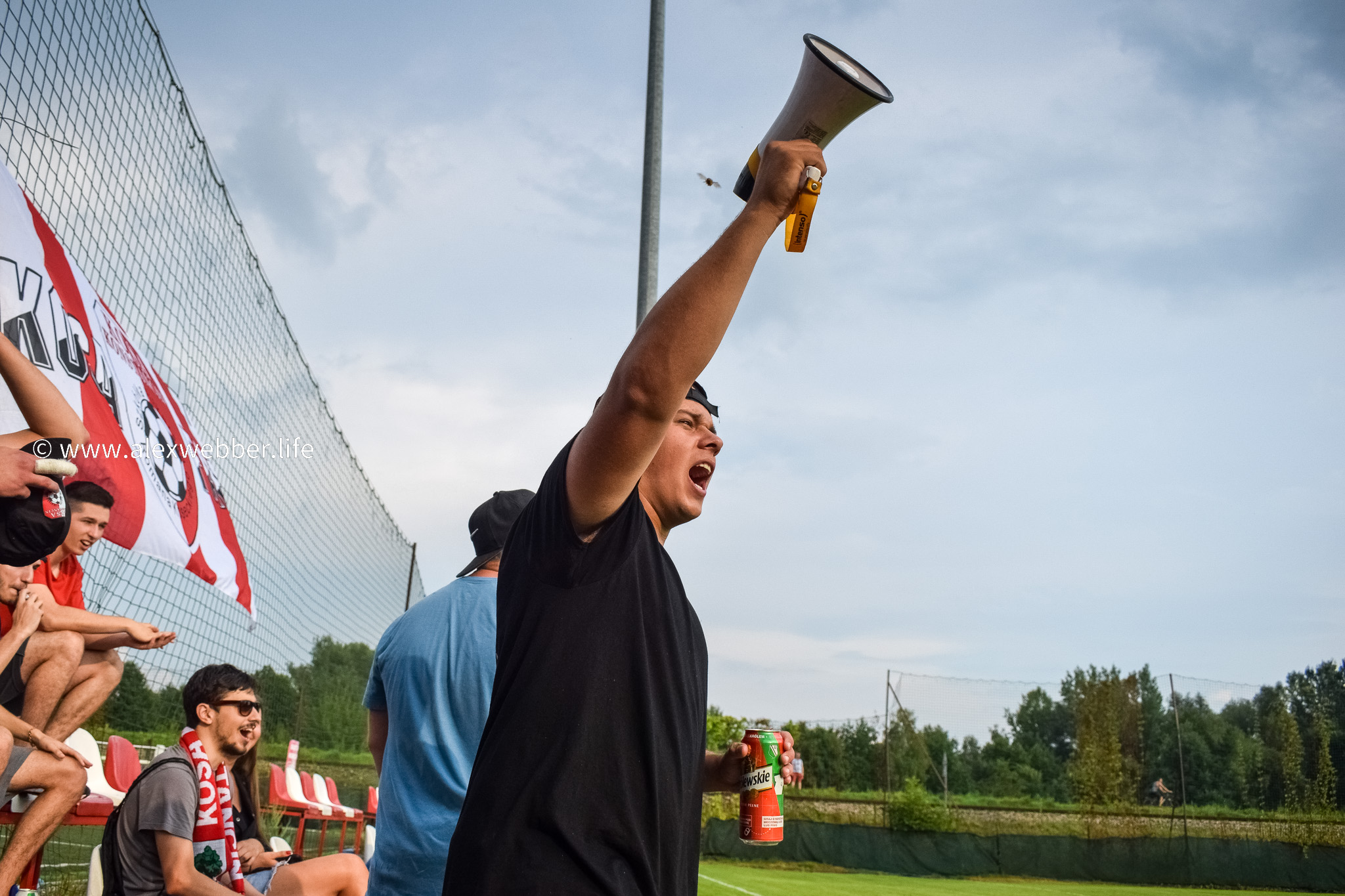 In many ways, I knew what lay in store – namely, an eccentric little stadium featuring a candy box stand, wonky pitch markings, portacabins, and a bus stop within touching distance of the corner flag. With its red and white colours and curious odds and ends, I'm happy having previously described it as a miniaturised mix of Brentford's Griffin Park and Southampton's fabled Dell.
What I hadn't expected, however, was the arrival of Kosa's ultras. Having never seen them on my two previous visits (for those CLICK ME and CLICK ME!), I was pretty chuffed to see a dozen or so lads arrive on kick-off and launch straight into the pyro within the first few minutes.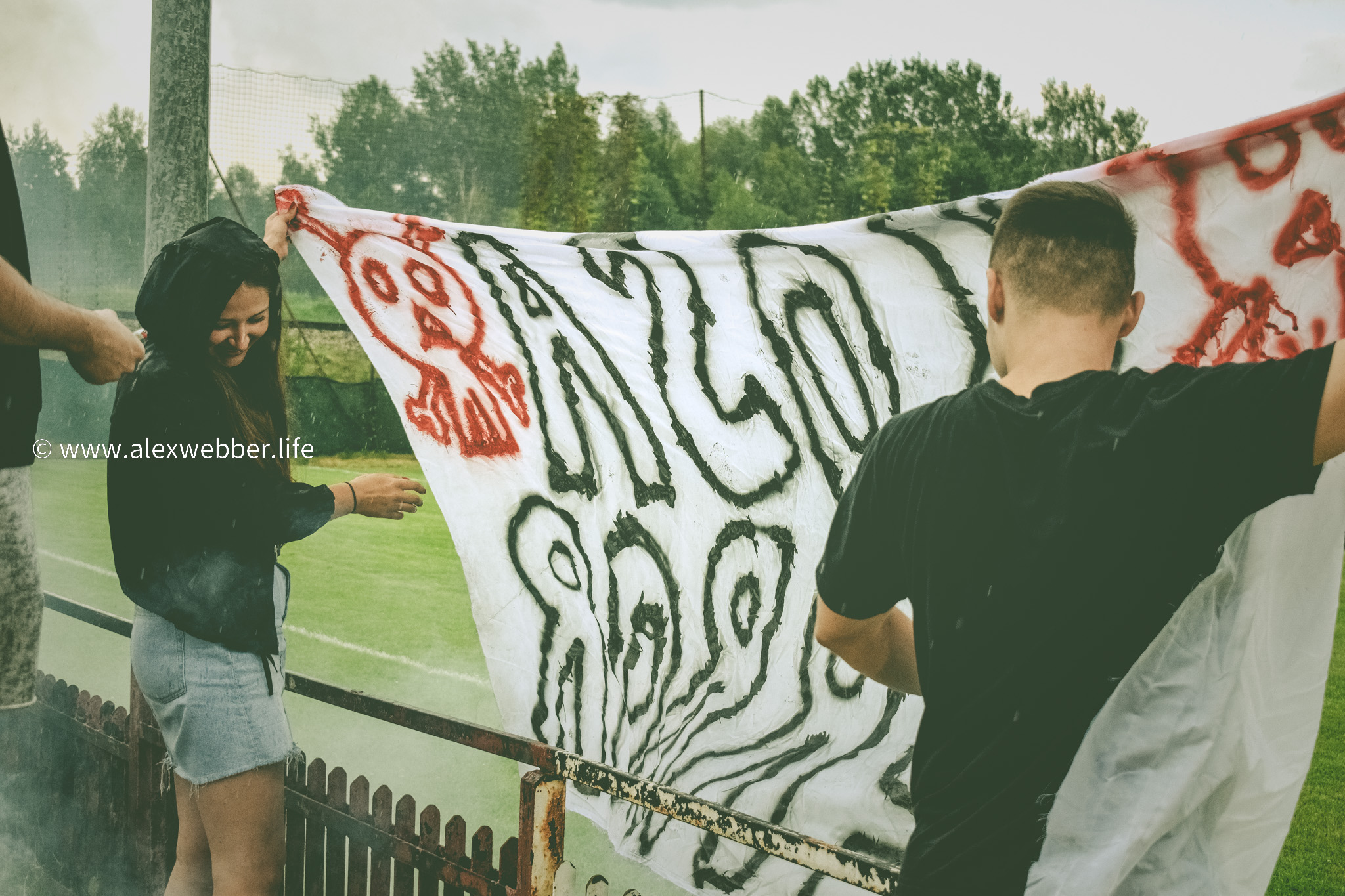 A ground as engaging as this doesn't need anything else, but to see a group of mates bouncing around with beers in their hand certainly elevated the experience to a notch that had been hidden. I can't exaggerate just how great this was – and somehow, it seemed all the more fun for taking place in a downpour.
The skies cleared in the second half, and so too did the throats of the fans – with the sun out of hiding, out came more beers and pyro devices. Rollicking good fun, the rest of the match passed in a haze of smoke and song, and finished with handshakes with the ultras and a promise to return. Often falling under the groundhoppers radar, there aren't enough words to praise this club or its fans – for me, football just doesn't get better than what I saw on the weekend.