Date: 28 October 2022 / League: Polish 2nd tier
Final Score: 1-2 / Attendance: 4,950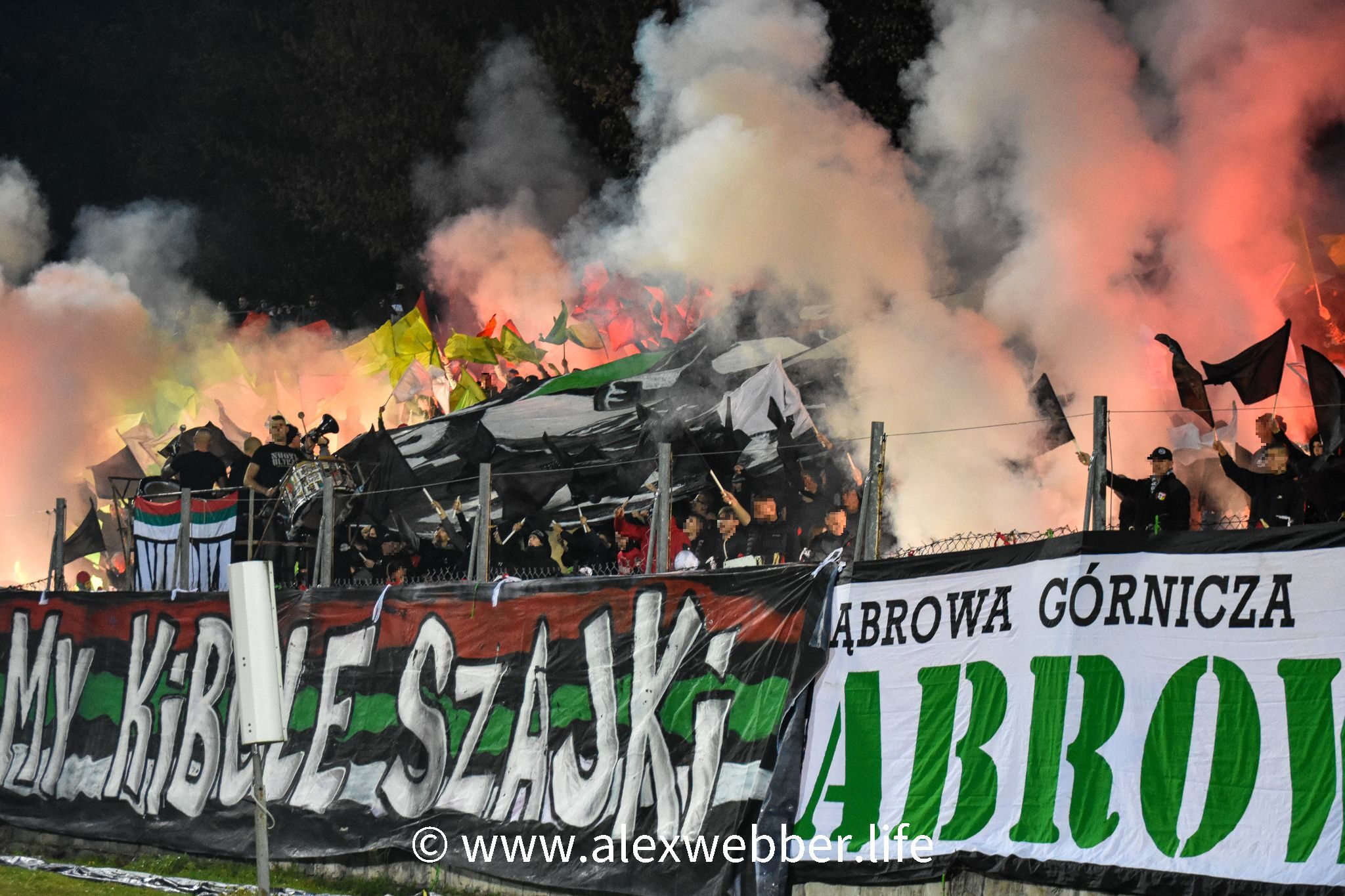 In A Nutshell
With their new stadium completed and simply waiting on safety certification, most were billing this as the last league game Zaglebie Sosnowiec would ever play at Stadion Ludowy – their home since 1956. A fitting finale, this match saw the fans produce an epic atmosphere against struggling giants Wisla Krakow.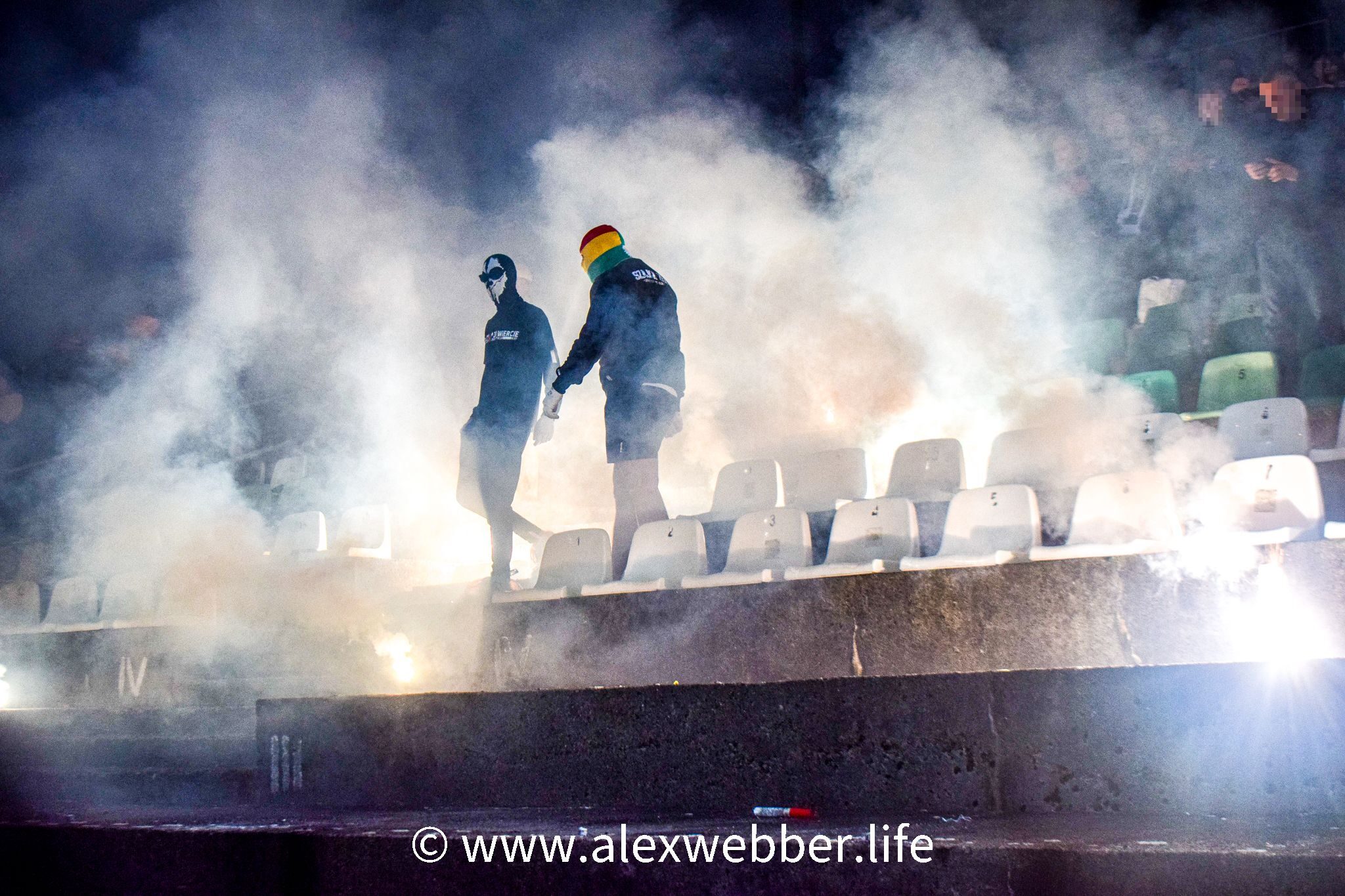 Background
My last trip to Zaglebie Sosnowiec (for that, CLICK ME!) had been a floundering disappointment notable only for its subdued atmosphere and frostbitten conditions. I knew then, however, this had not been an accurate reflection on their fans – many times, both before and since, I'd been told that their mob was revered around Poland as the best in the business. That this recognition had come – begrudgingly – from some of their bitterest rivals revealed much about the esteem that they were held in.
Despite that, even Zaglebie fans have admitted to me that they're better on the road than they are at home, so it was hard to know what to make of this match. For sure, although it was being marketed as their last league game at their historic home, this alone meant little at face value.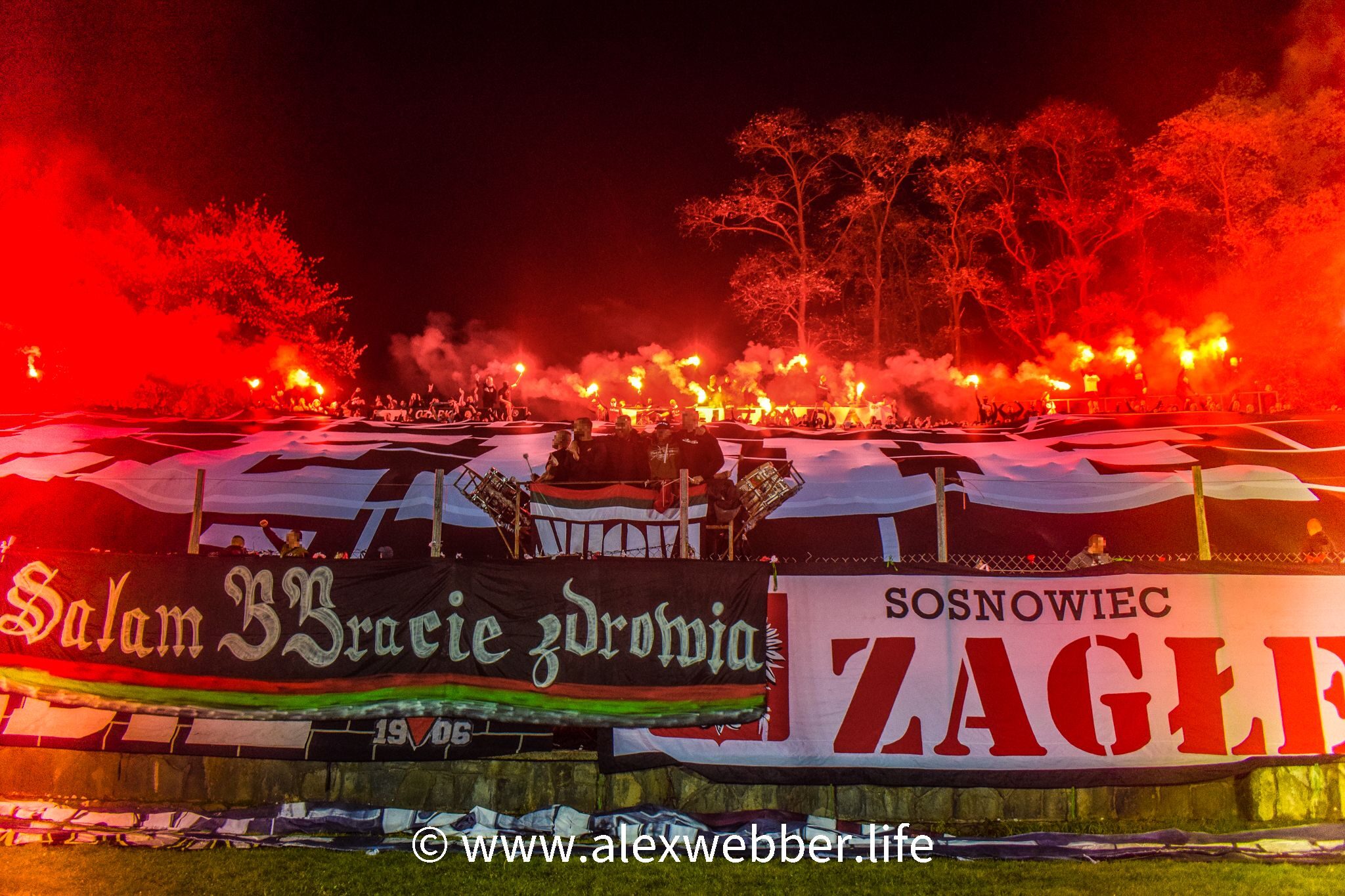 Unlike the British, Poles don't seem to share the same sentimental attachment to their grounds, and whilst such a similar farewell game in the UK would have featured commemorative programs, a parade of club greats, a celebratory pitch invasion, and the sight of hundreds of fans departing with bits and pieces of the stadium tucked under their arms, that was never on the agenda in this case in point.
Even so, a cracking atmosphere was a good bet, with the ante increased by the opponents themselves. Thirteen times champions of Poland, visitors Wisla Krakow are undisputedly one of the country's biggest clubs. Relegated last season, they've struggled a little to adapt to their new level, but although this was a mid-table clash it was obvious to all that fireworks would ensue – a point exacerbated by Zaglebie's longstanding alliance with Wisla's mortal foes, Legia Warsaw.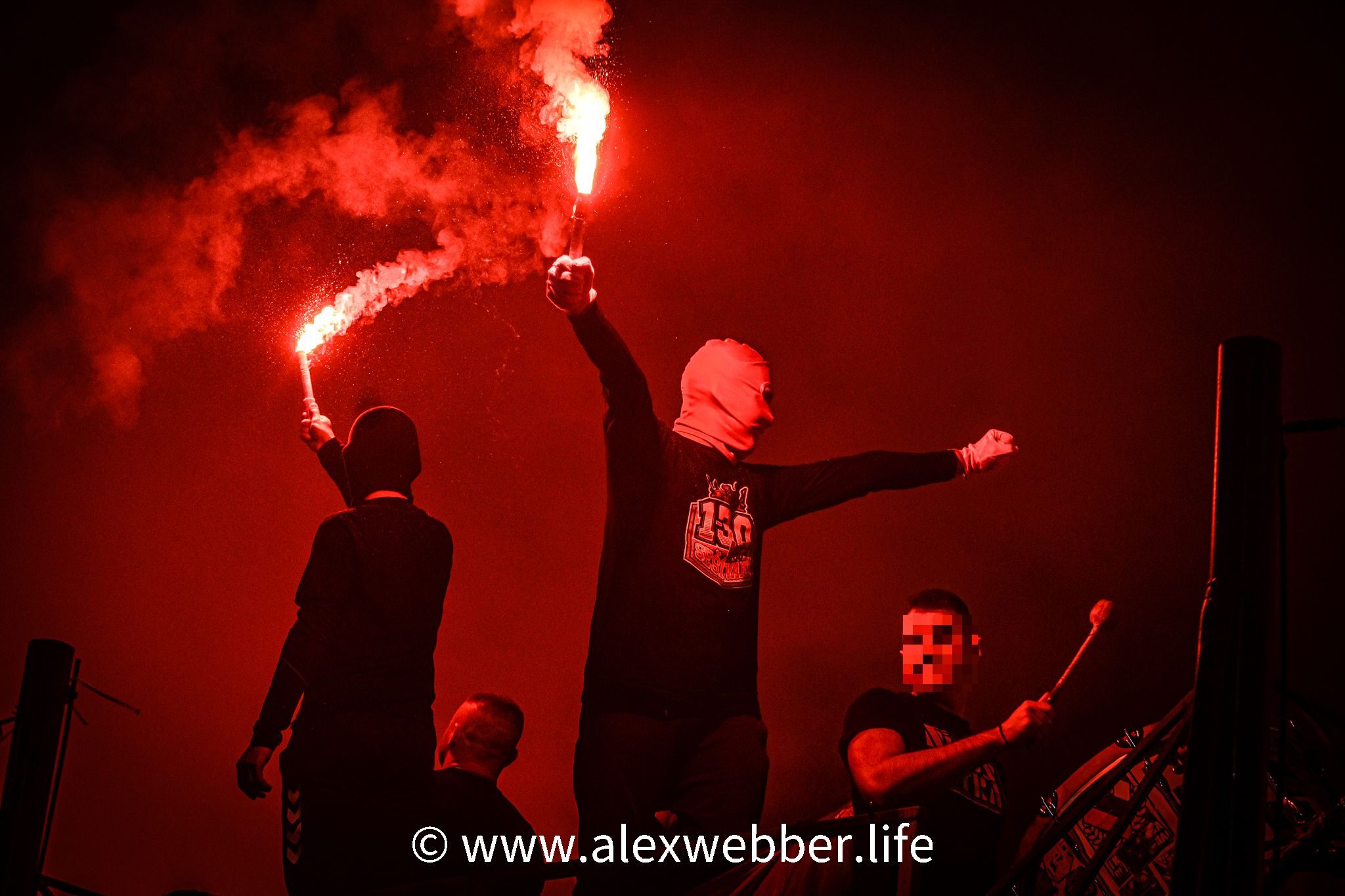 Stadium & Experience
Looking at this stadium's vast, bowl-like expanses plays tricks on the eye – officially holding just over 5,000, at first glance it seems so much more. Attracting a crowd just shy of capacity, there were times the decibel level threatened to cause minor earth tremors. Negating the commonly-held British opinion that stands located far from the pitch are incapable of generating an atmosphere, this was a belter of a match with the noise steadily increasing as the match wore on.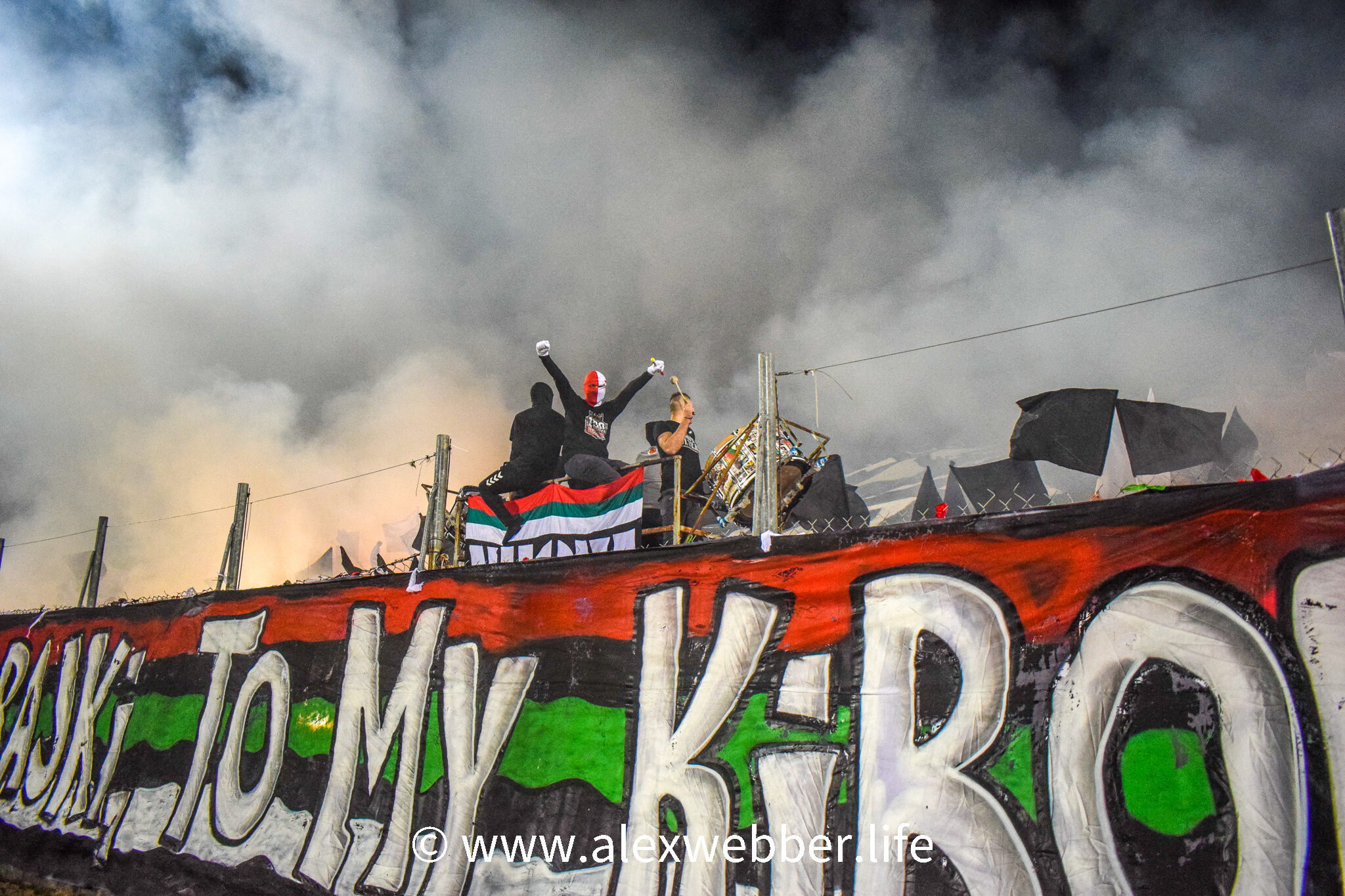 Accompanied by three separate pyro shows, each seemingly bigger than the last, this was a rock solid show of pure Polish passion and a heartfelt goodbye to this creaking, old ground. Clearly, Zaglebie need to move if ever they are to fulfil their potential, but I for one will remember this stadium as a fine fossil from a different time.
DISCLAIMER
What the future holds for this ground is not entirely fathomable. It's more than possible that Zaglebie might play another few matches here while waiting upon the relevant permits for their new home; likewise, according to some I spoke to, it's unlikely that this stadium will be demolished anytime soon. Definitely though, it appears that this was the last 'big game' to take place here before the switch is made to the 11,600-seater Zaglebiowski Park Sportowy. Personally, I'm deeply saddened by this fact.