Date: 23 October 2022 / League: Polish 8th tier
Final Score: 2-0 / Attendance: 25 approx.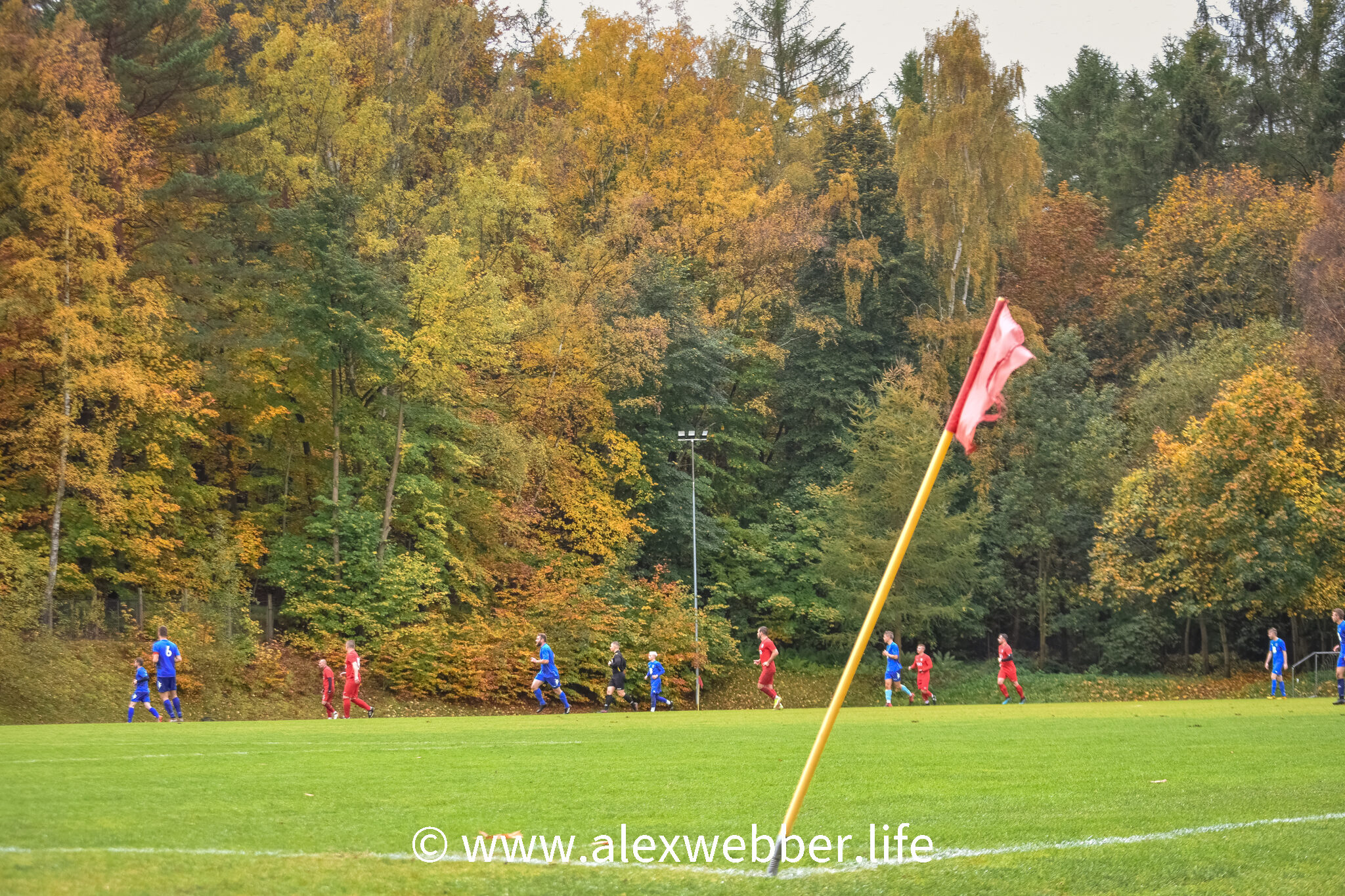 In A Nutshell
Almost overcome by woodland, this fairy tale football ground almost redefines the romance of football.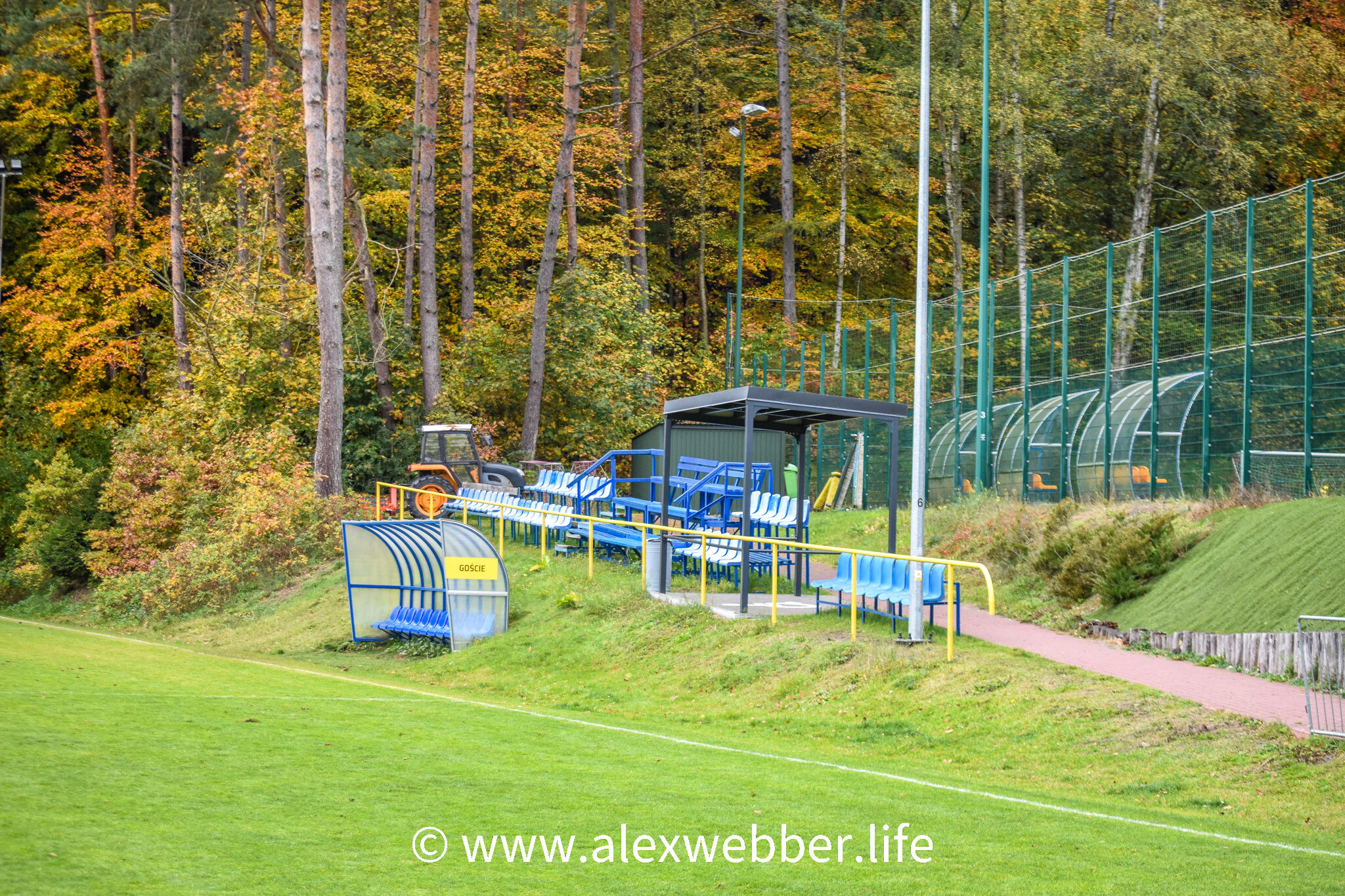 Stadium & Experience
Lacking the calamities and hapless hilarities that tend to overshadow the majority of my trips, this was nothing more than a day to savour and enjoy – and sometimes, it's those days that lack any overt drama that transpire to be the best.
Arriving to this stadium via a forest (yep, a short-cut gone wrong), it made for quite a sight to see the pitch come into view through a tangle of trees and scraggly bushes. Eventually finding my way to the entrance, my persistence was richly rewarded – everything about this place is an absolute joy.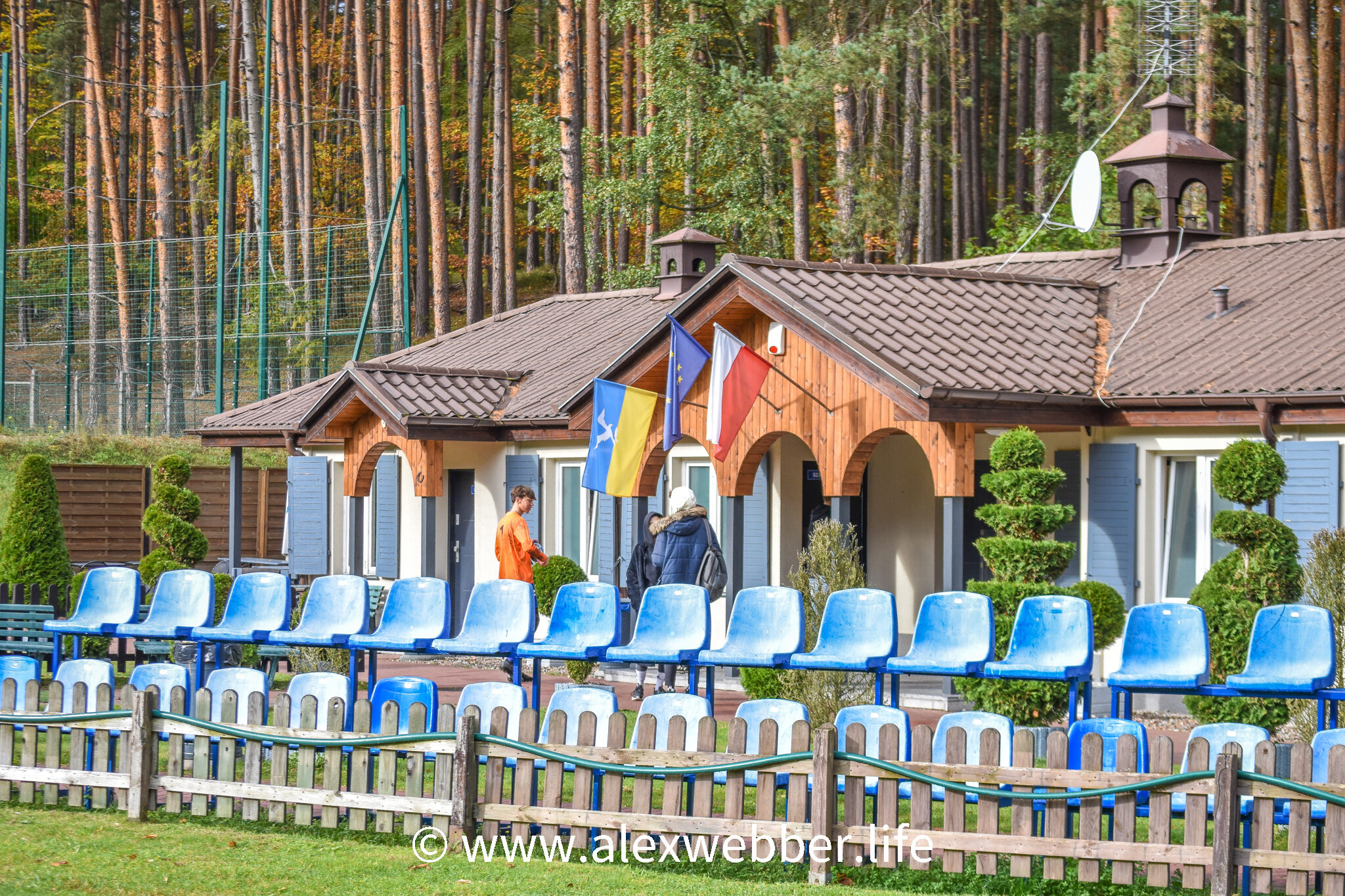 Even the changing rooms are special, found as they are within a cottage-style bungalow complete with wooden shutters and immaculately pruned shrubs forming a guard of honour right the way up to the doorway; it could not get any quainter were it finished with marzipan and gingerbread.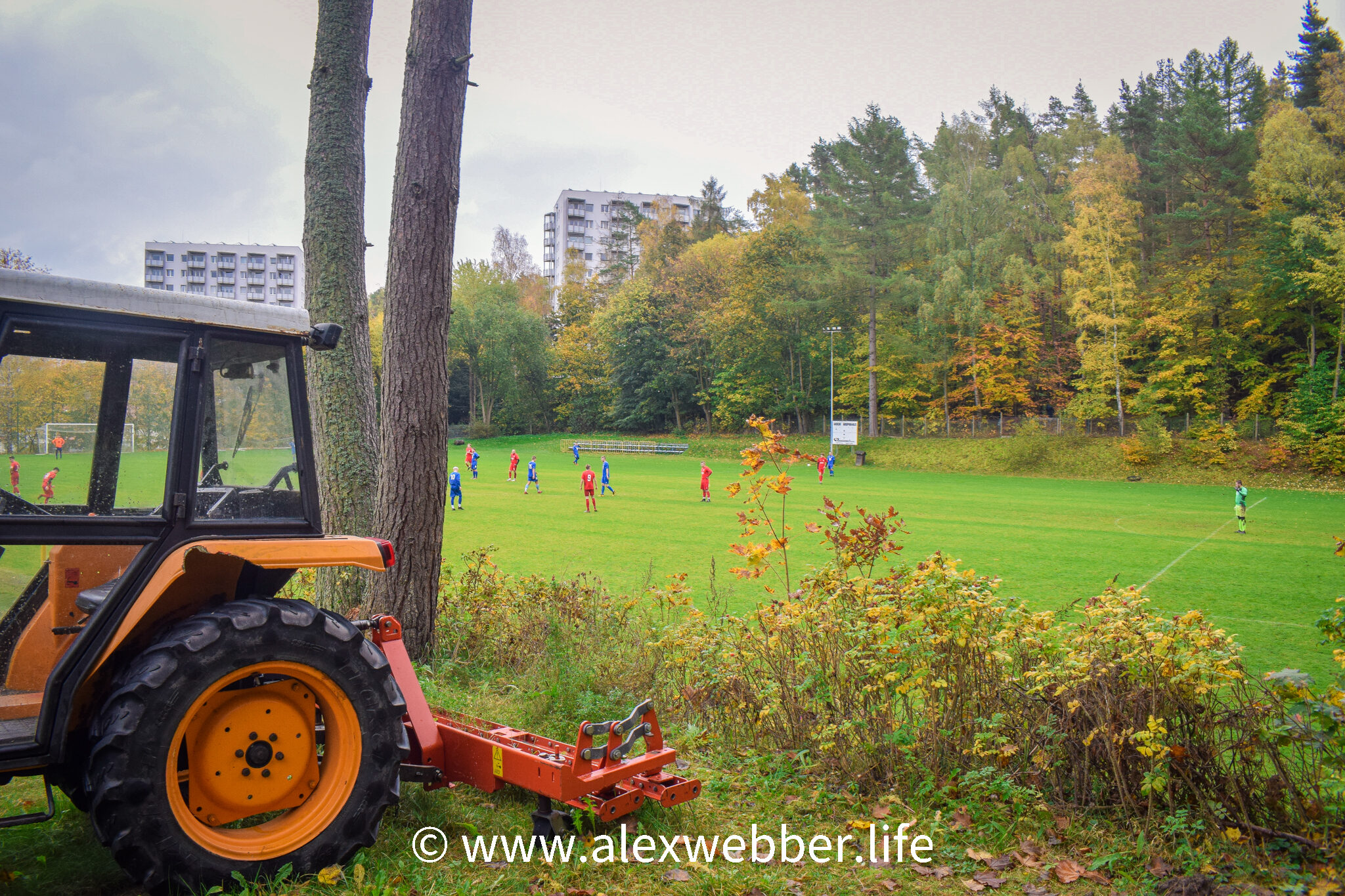 Passing a picket fence that will do little to deter roving pitch invaders such as myself, the main bulk of the seating is set at an awkward tilt on a sloping verge and includes a two-tiered scaffold structure painted in a smart navy blue.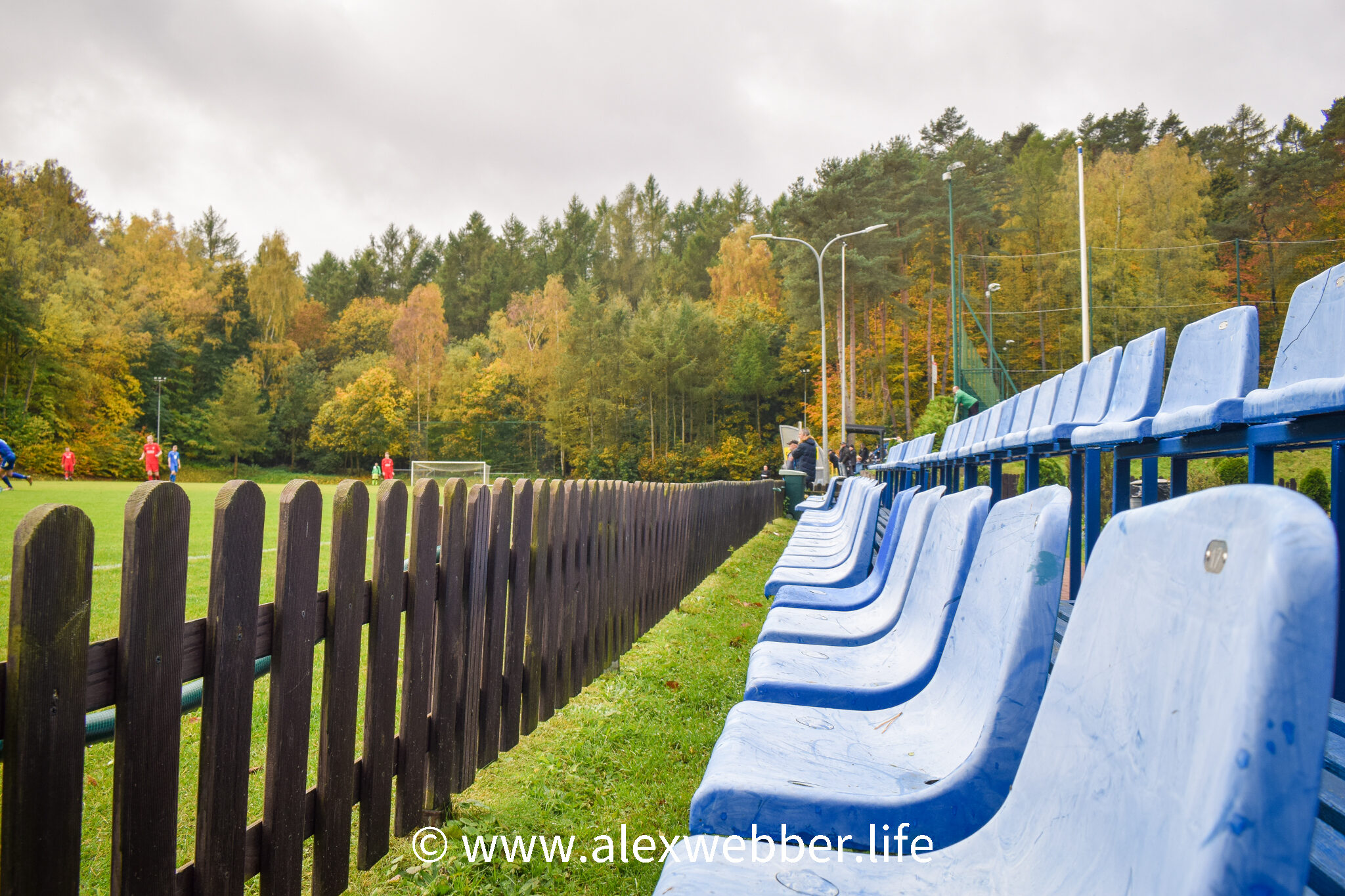 Of the other features is a covered disabled stand that offers the only shelter in the ground, as well as a tractor at the top from which you can perch for commanding views of the pitch in front. Though there's another small bank of seating on the opposite side, this is rarely used judging by its peeling paint and splintered benches.
As attractive as all this is, it would be nothing were it not for the backdrop – practically engulfed by the surrounding forest, you almost fear that one day the players might turn up to find the pitch swallowed whole by the woodland around. So tight is it to the trees, it's a frequent site to see the keepers slashing their way into the woods to retrieve stray shots – I would not be surprised if there's still some stray goalies in the woods trying to find their way back.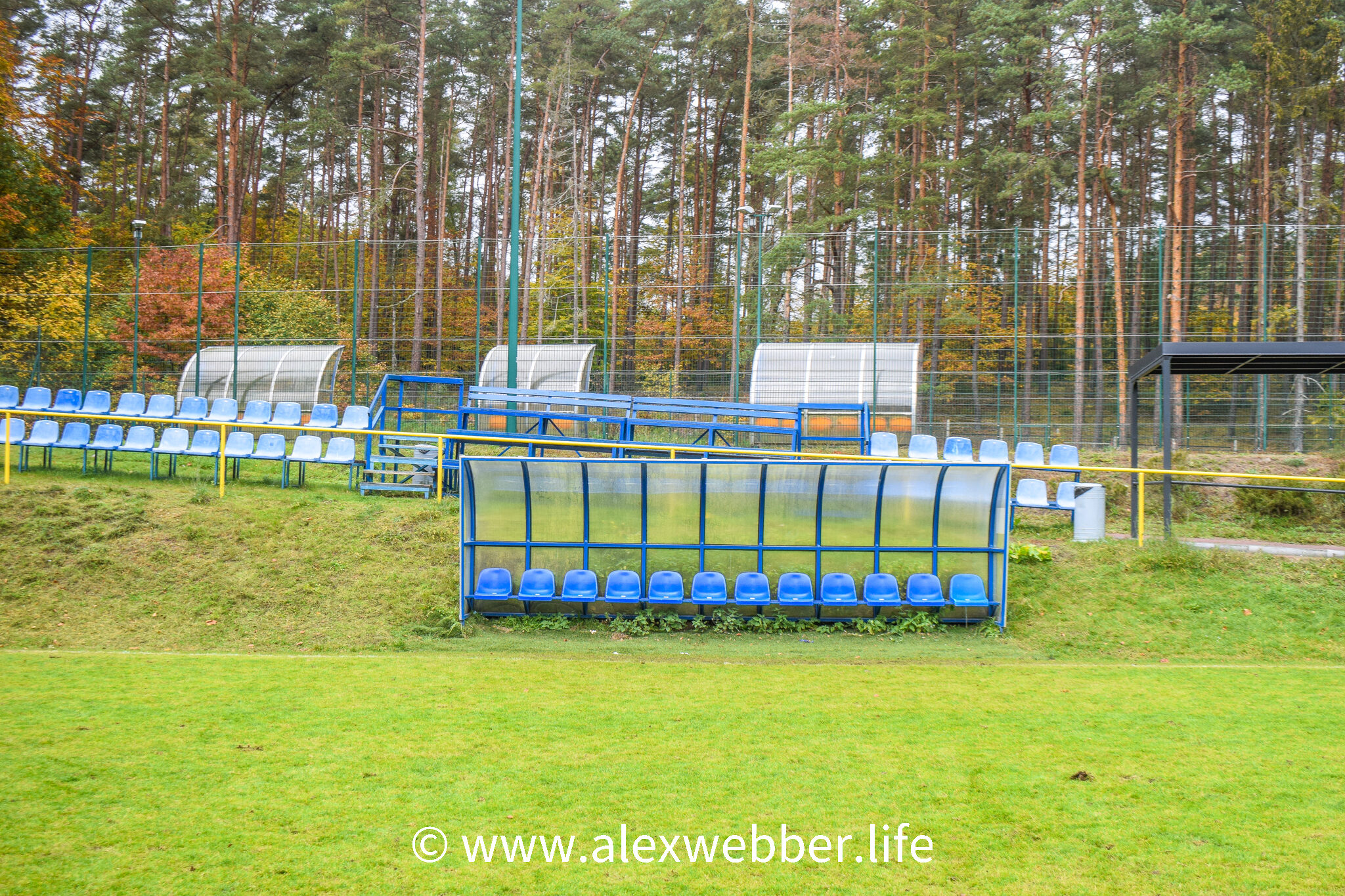 As a cabinet of curiosities, this ground has it all – and lending some unlikely variation, at the opposite end of the field find contemporary tower blocks rising above all to lend some incongruous contrast to the nature that abounds.
Geography
Tucked to the east of Sopot's town centre, the MOSiR stadium can be reached by foot in under 30 minutes. I suspect I might have been born in a taxi such is my natural inclination towards using them, but even I have to recommend walking over wheels – on a crisp autumnal day, visitors will find themselves sauntering past steep, hilly woodland and elegant pre-war villas clad with intricate ironwork and wisps of ivy. Dare I say it, it's the kind of walk that makes you feel good to be alive.