Date: 3 September 2023 / League: Polish 2nd tier
Final Score: 1-1 / Attendance: 8,573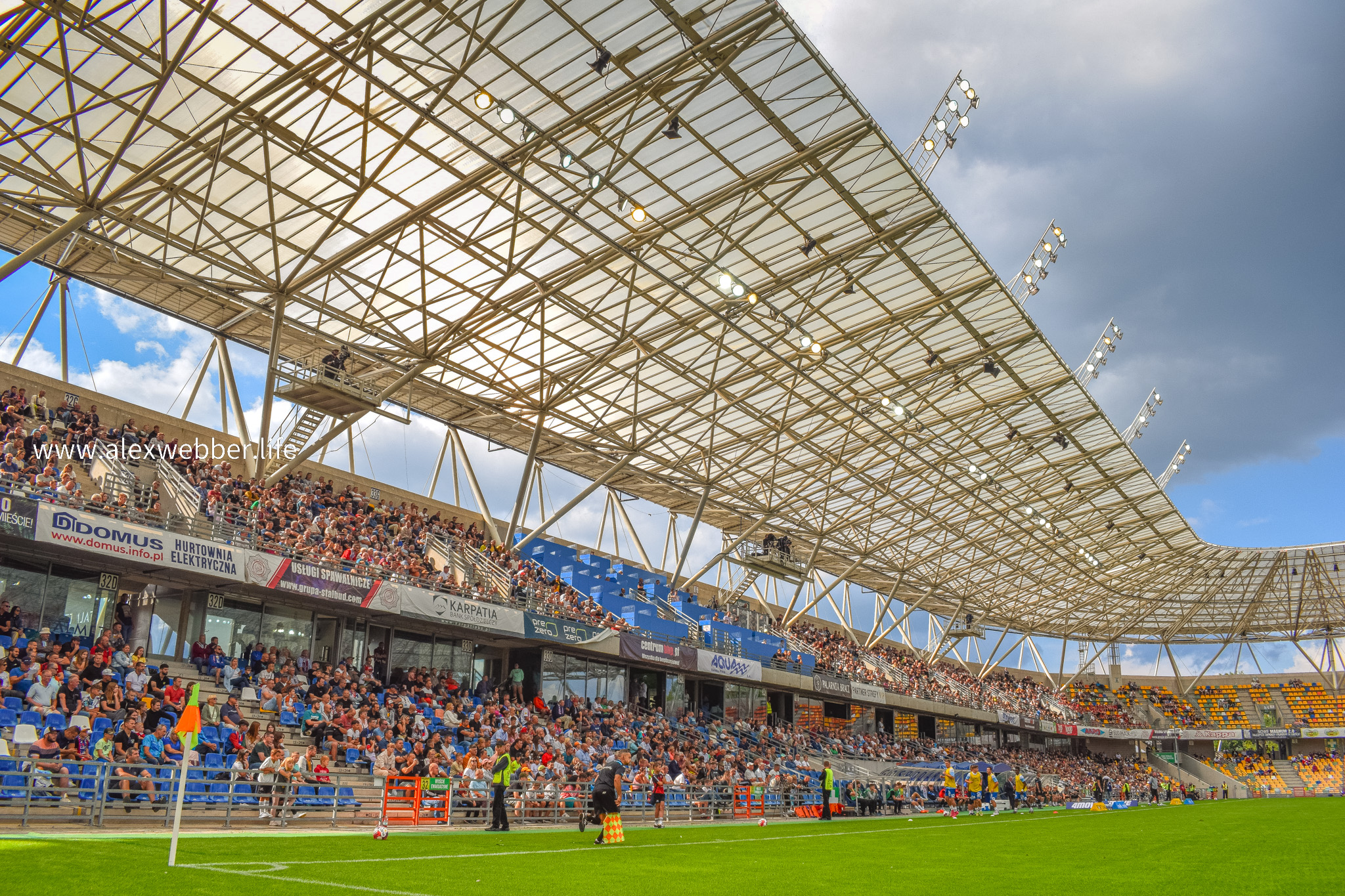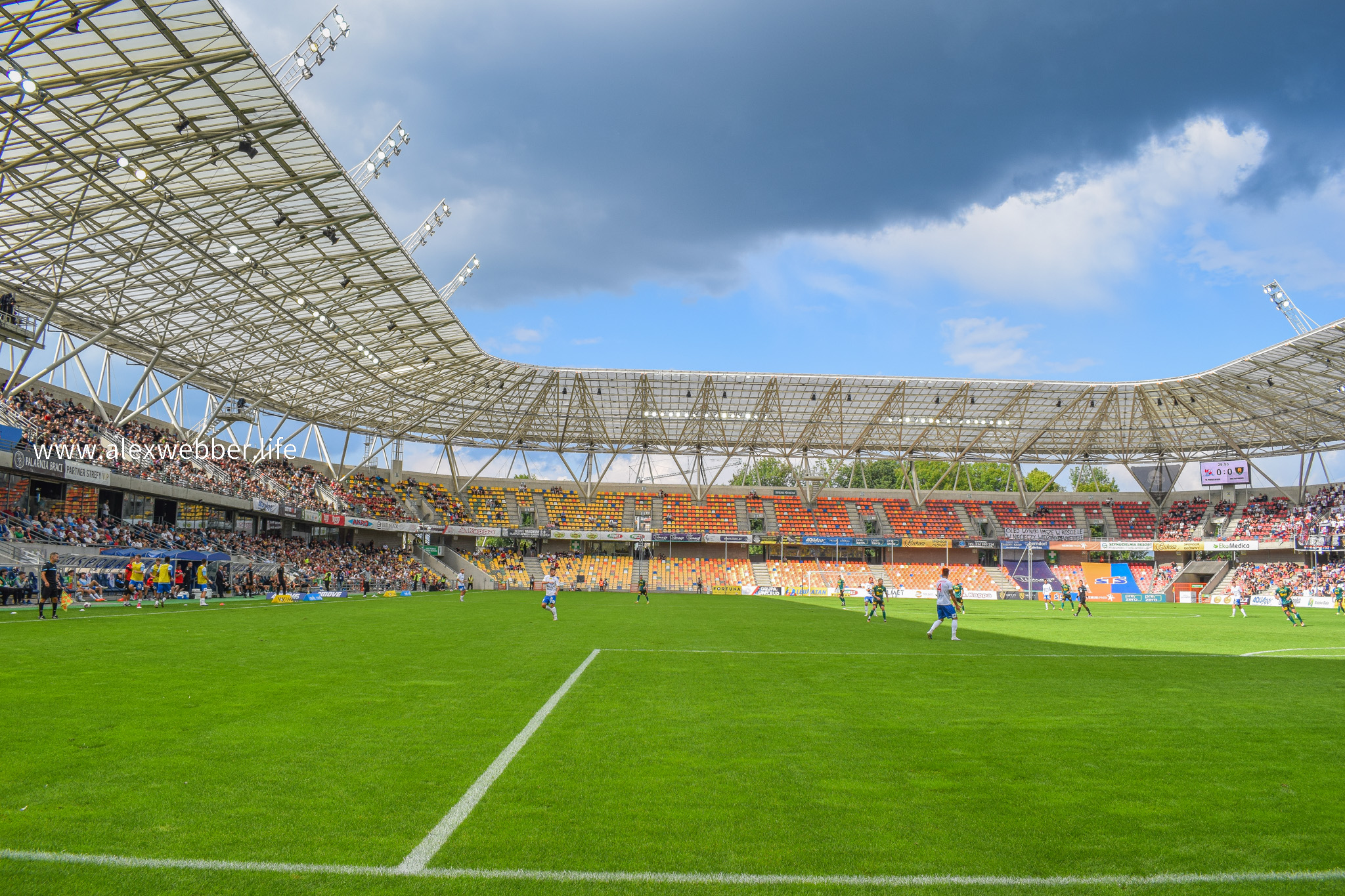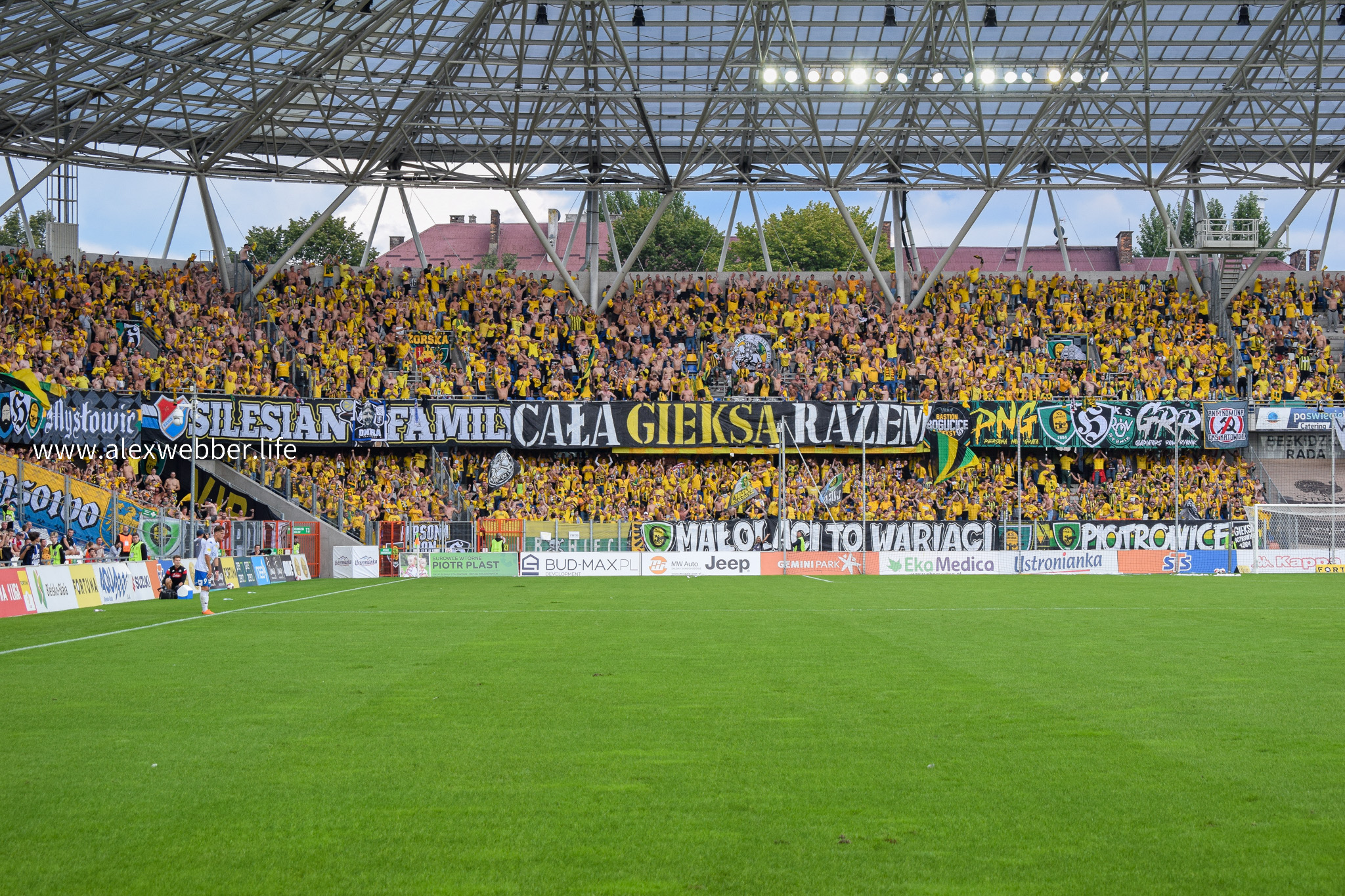 Experience
One of the things I love about this rather demented football obsession is the places it takes you to – Bielsko-Biala, for instance, a beautiful town bristling with elegant Art Nouveau tenements set down steep, hilly streets. Lacking the tourist numbers of Poland's higher-profile cities, it's a charming place to explore with no shortage of bars – just perfect if you've arrived with five-hours to spare.
And if ever there was a match that encouraged some boozy merrymaking in its leadup, then it was this one. Founded in 1997, and therefore lacking any legitimate hooligan following, the home side, Podbeskidzie, are pretty much known as a side with no real bitter rivalries. With little reason to be on high alert, this was a game begging to be enjoyed with a few pints to my credit.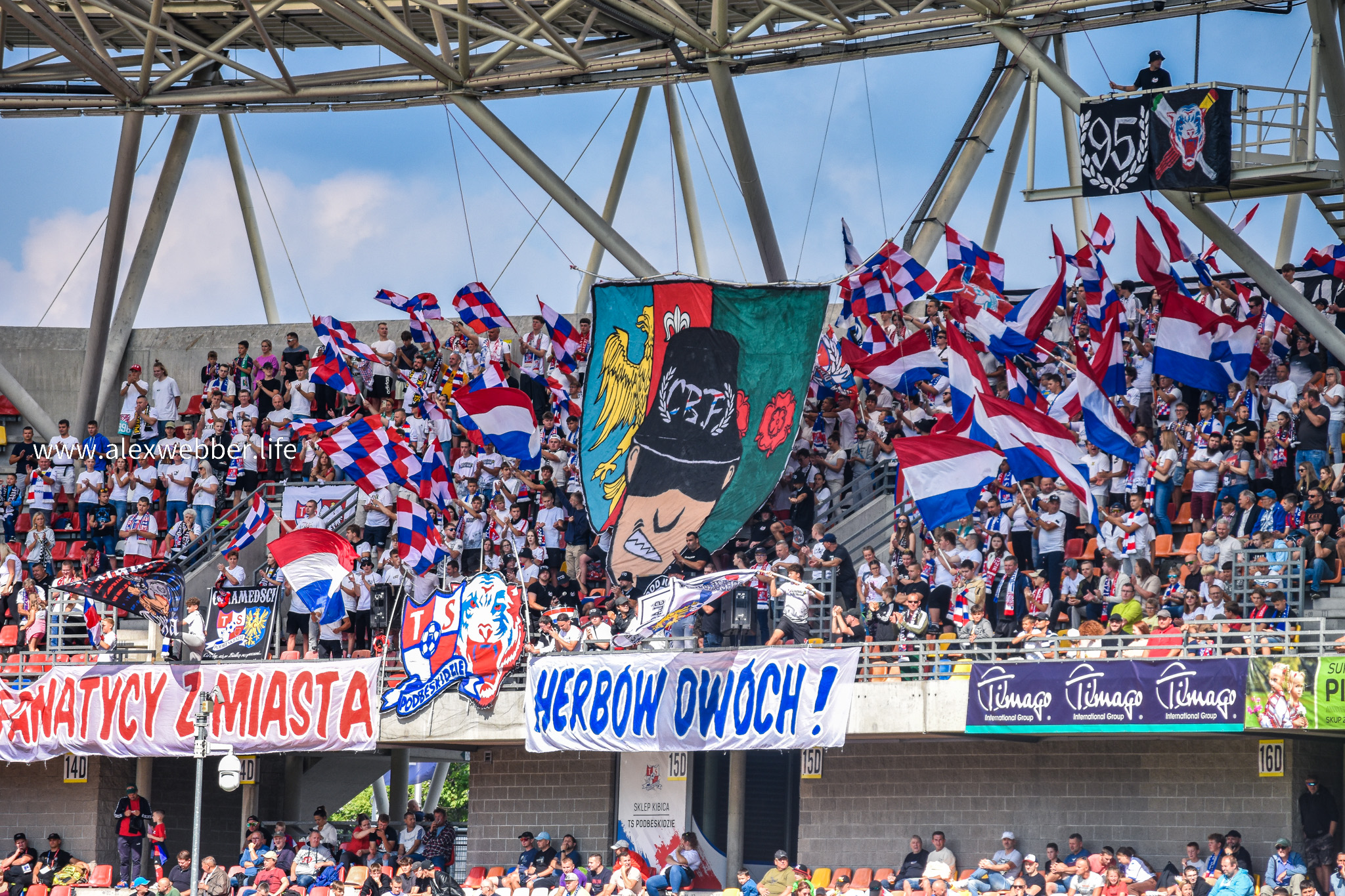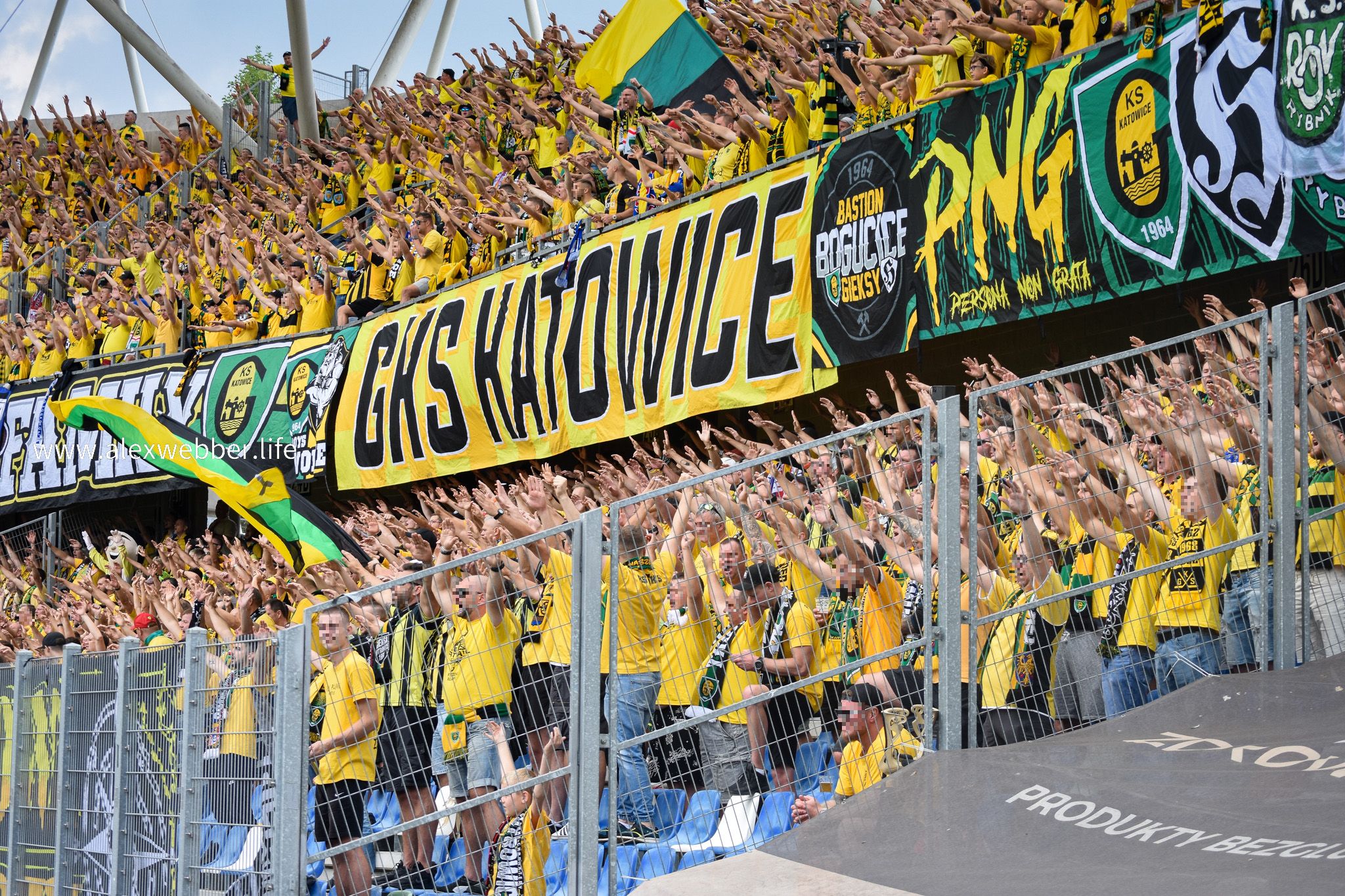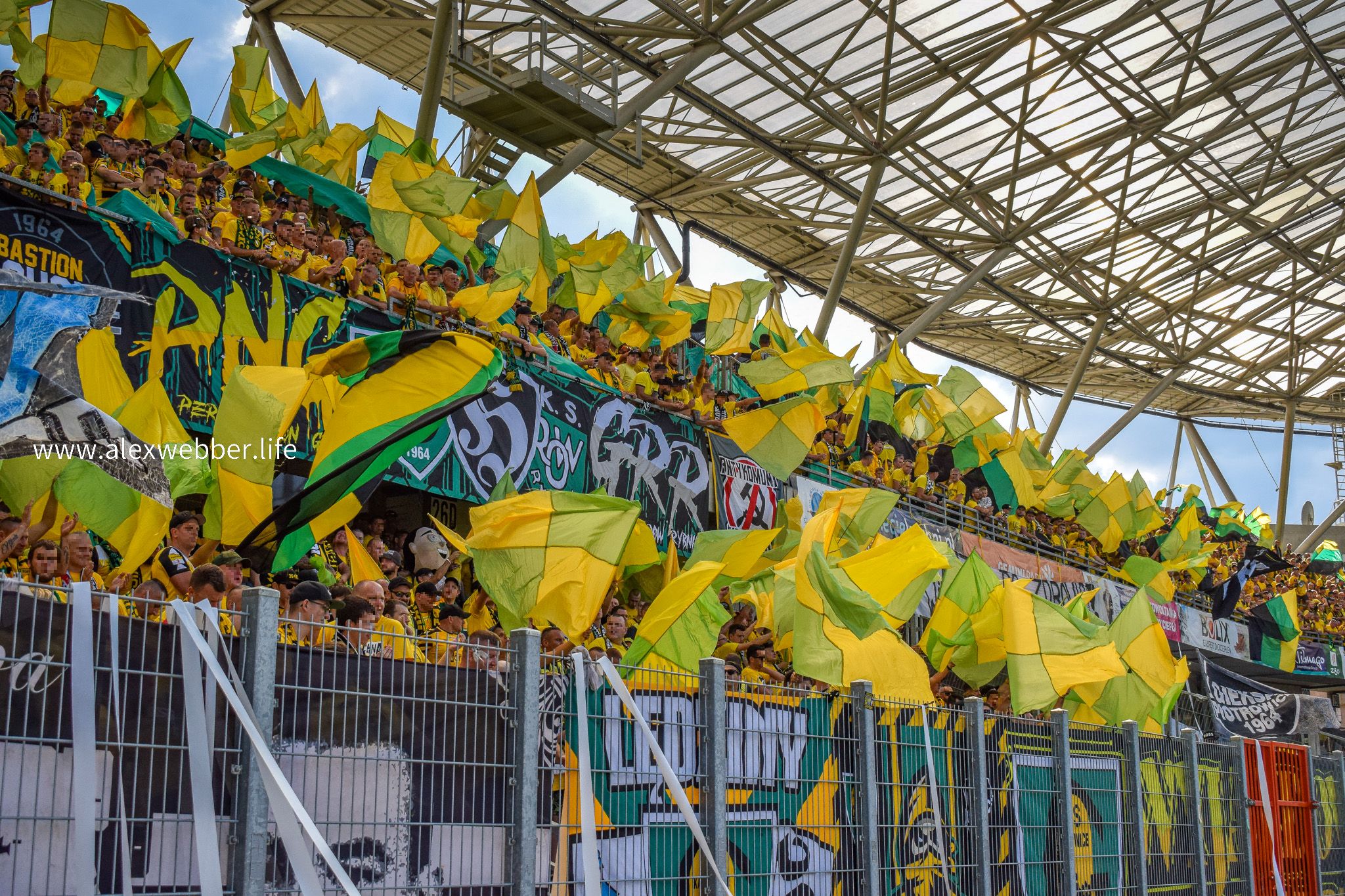 Despite that, do not think this game was a non-event. Flying high in the league, and with the good mood restored in the stands thanks to a boardroom change, for weeks the fans of GKS Katowice had been 'mobilising' to make this a following for the ages.
And indeed it was – with just over 3,000 tickets sold, I'm told this was their largest following they'd ever taken away. Now granted, in England taking 3k is nothing extraordinary, but by Polish standards – where often it's only hardcore ultras that travel – this was pretty much a full-scale invasion.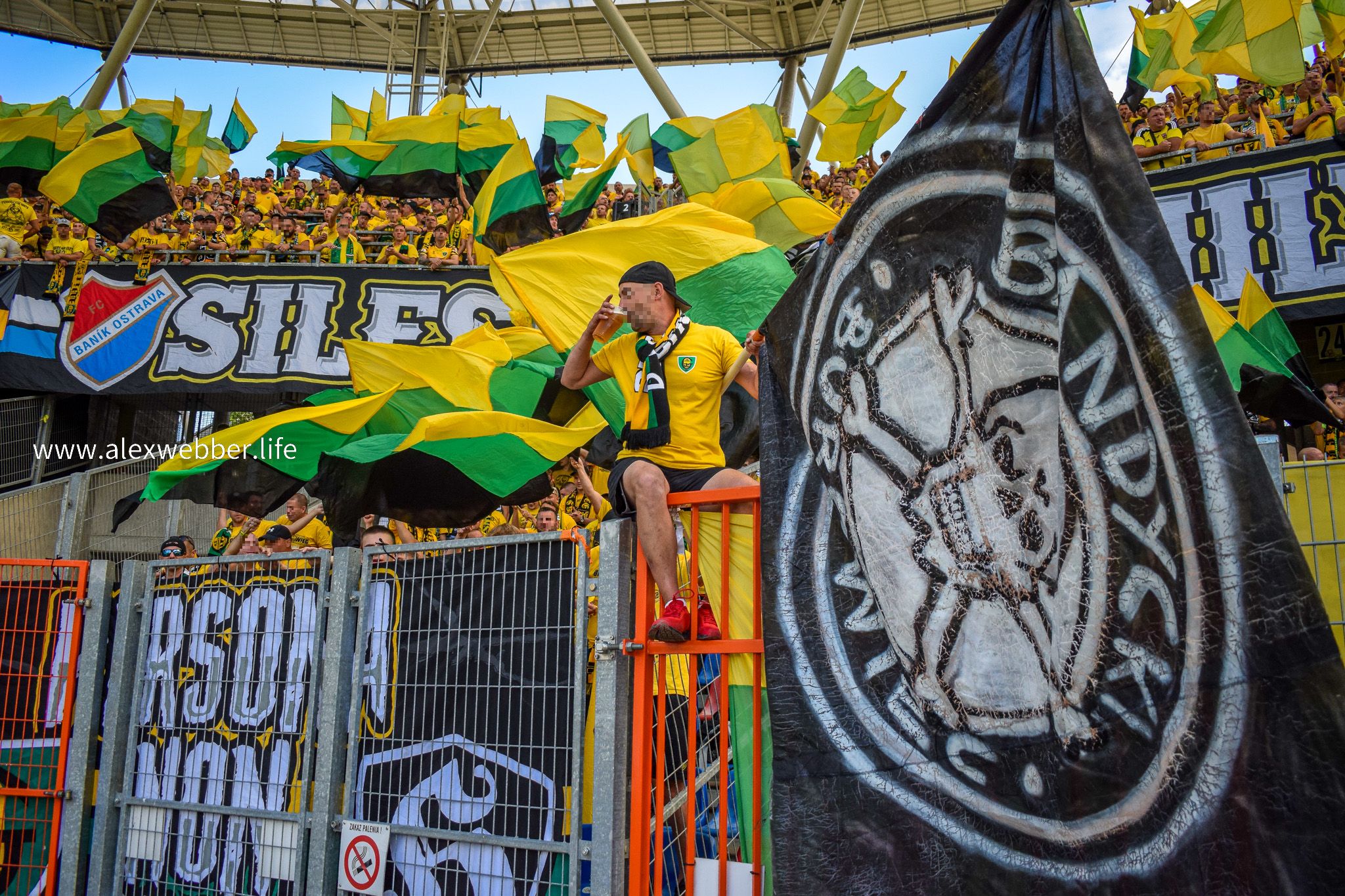 Completely remodelled in 2015, the stadium is typical of Poland's football new-build, yet whilst usually I'm disapproving of these cut-and-paste grounds, I found myself pleasantly surprised by Bielsko-Biala. Largely, that's because it's a ground that suits the personality of its principal tenant – something of a family-oriented club, in this case the two-tier wraparound style hasn't diluted any pre-existing menace. Decked out with brightly coloured, different toned seats, it's an arena that complements the very spirit of the club.
And, like all Polish stadiums, it retains the noise perfectly, even when – as in this case – only half-full. Appearing as a solid wall of yellow, Katowice's fans put in a performance as good as I have ever seen in all of my travels, maintaining an ear-splitting volume from start to finish.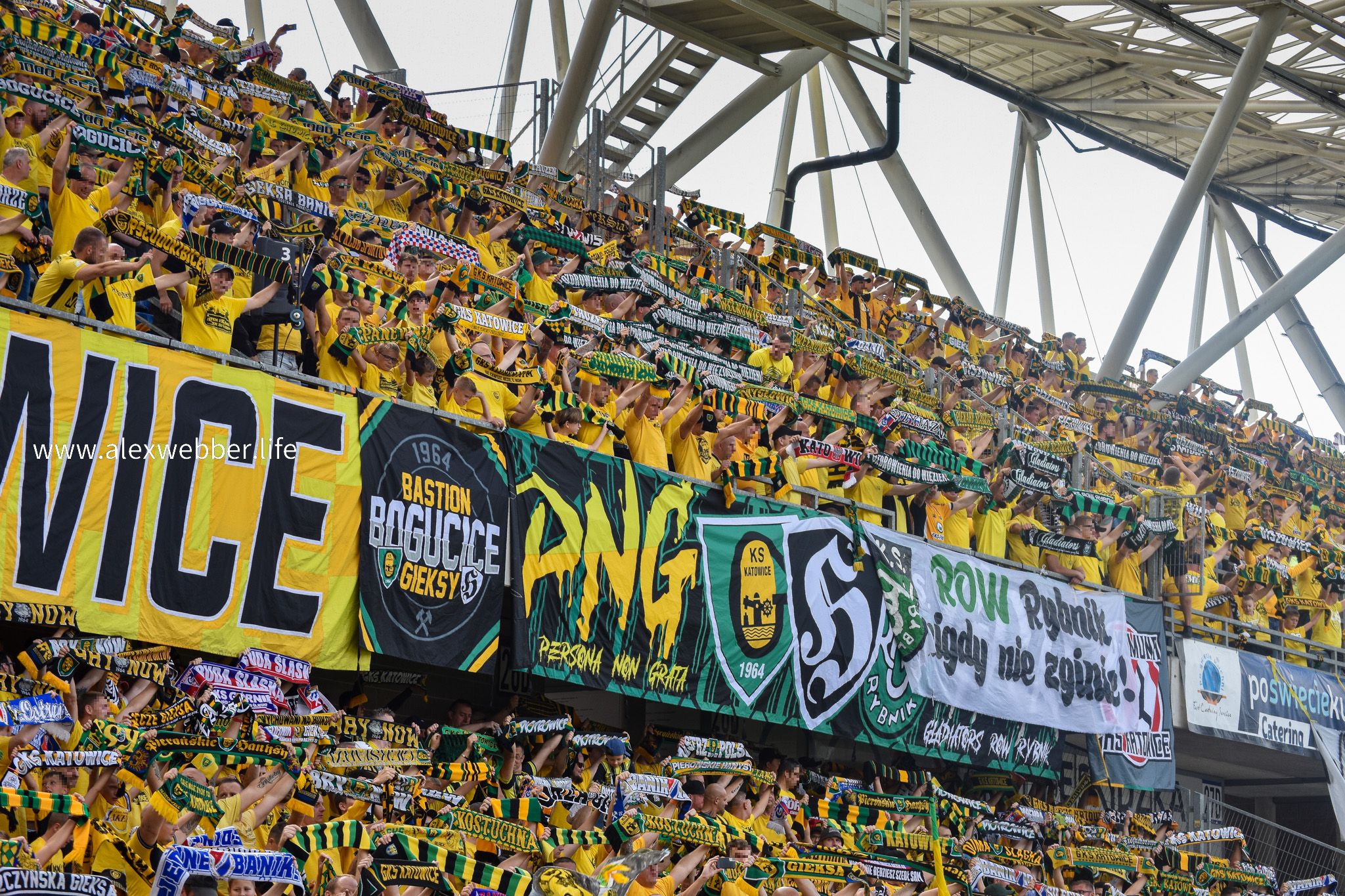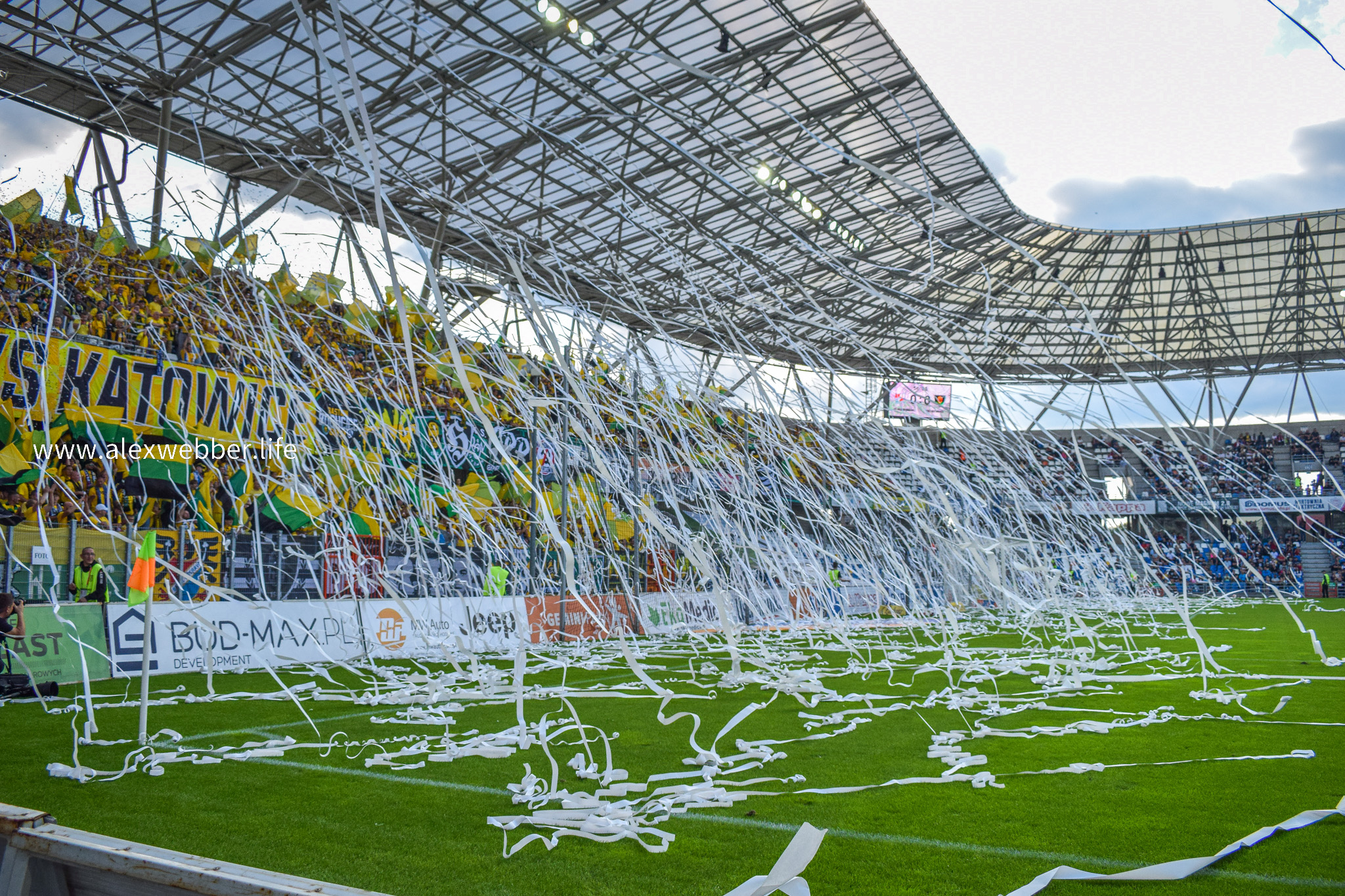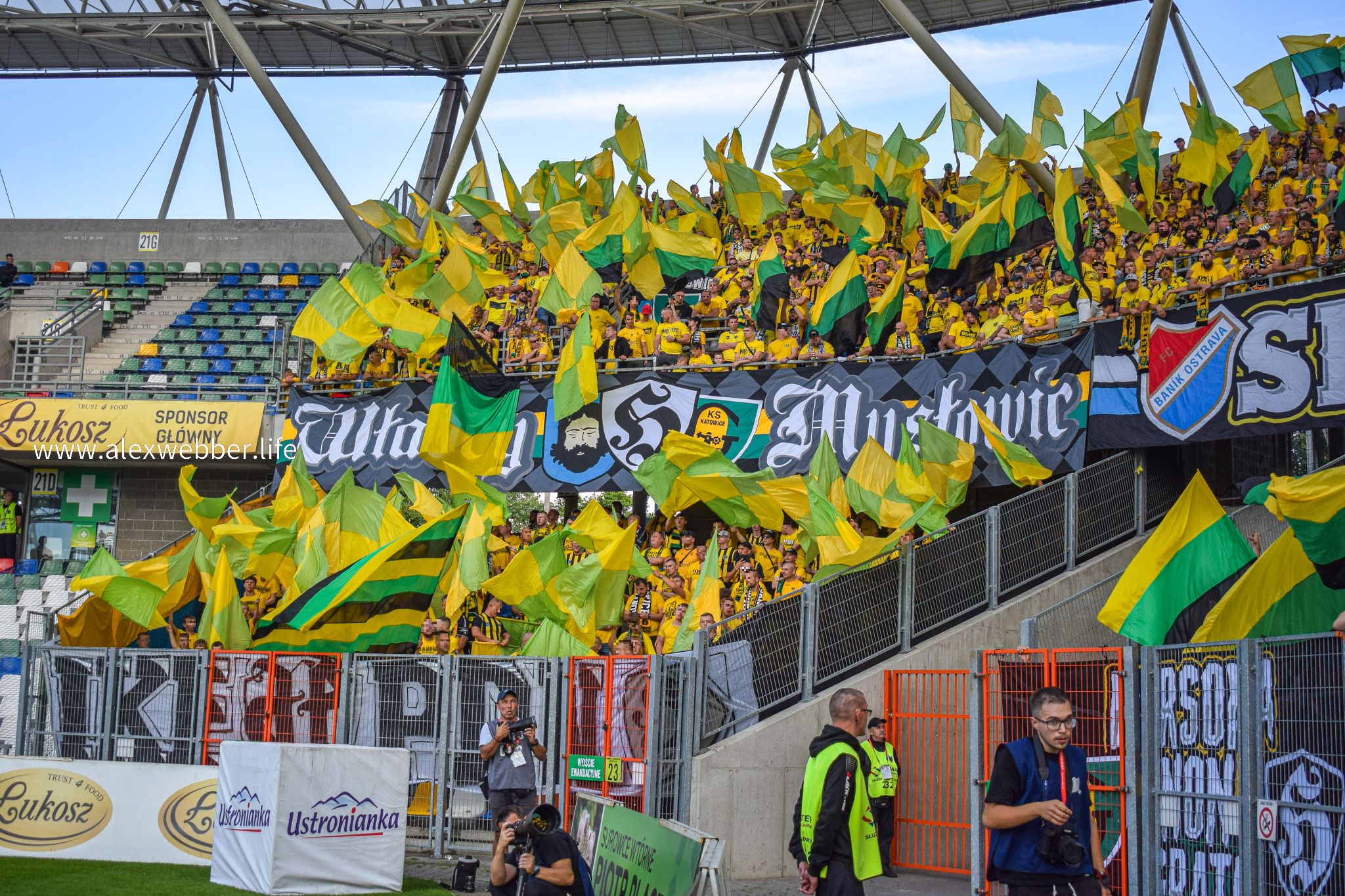 Even so, a zenith was reached around the 60th-minute mark when GKS unleashed a torrent of tickertape that suspended play for several minutes. In a country of pyro, it made a spectacular change to see something different unfold.
Absolutely world class backing from GKS, and in truth I'm actually glad they didn't score a winner – had they done so, I'm pretty sure my ears would have fallen off. And fair play to Podbeskidzie as well. Though vastly out-numbered the home ultras weren't just flowers on the wallpaper, offering their own flag shows and steady support throughout the match.
Having had to completely redraw my weekend plans just 48-hours before, the scramble proved worthwhile – sometimes, I guess, you just have to show a little faith in the football gods. Credit to them, they certainly delivered a match to remember.