Date: 20 March 2022 / League: Polish sixth tier
Final Score: 1-2 / Attendance: approx. 350
In A Nutshell
One of my favourite ruined grounds gets a smoky makeover thanks to a devoted band of local pyromaniacs…
Getting There
The nearest major city is Katowice and that's exactly where I chose to book my Uber – taking about 30 minutes, shell out PLN 60 (approx. GBP 12) for the pleasure.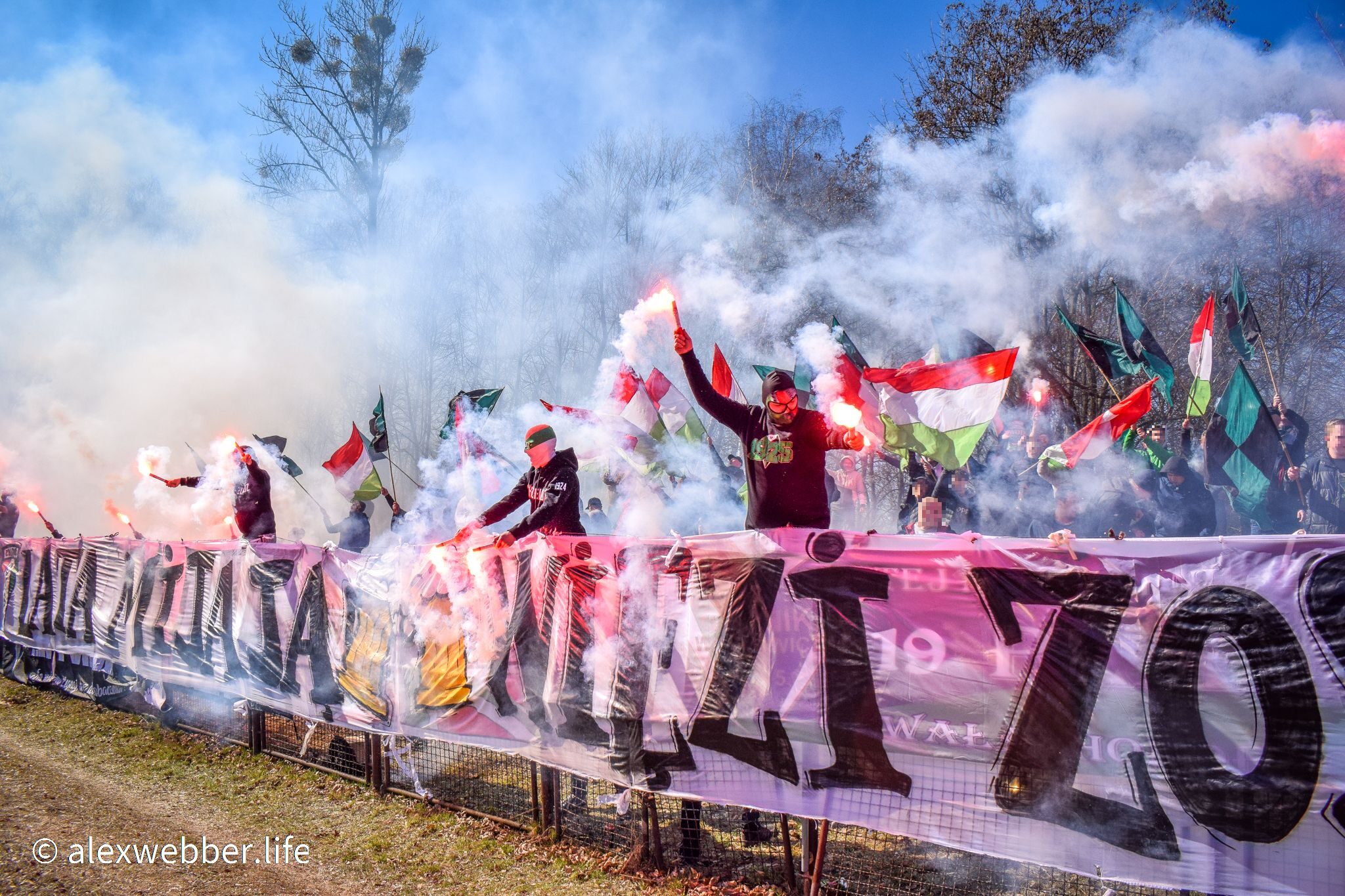 Background
I've written about both clubs before, so I would encourage you to CLICK HERE for Gornik and to CLICK HERE for a bit more on Czeladz. What I will add that has not been said before is that both clubs fall within Zaglebie Sosnowiec's sphere of influence – with their fans supporting Zaglebie as their principal side, meetings between this pair are seen as a bit of a jolly and an occasion where both sets of supporters happily mingle to celebrate their first love.
Stadium
As per above, I'd visited Wojkowice just months previously, and I'm happy to report that not one thing has changed – that means broken terraces, an animal pen for away fans and endless grassy banks disappearing into the woods. This is a goldmine for groundhopping geek.
Experience
When I was here last, the atmosphere was non-existent – you could have had a snooze on the grass and woken up none the wiser that a match had been played. In fact, I'm pretty sure I did see some old timers enjoying a pleasant mid-morning nap.
This time around, it was the polar opposite – something I'd expected given the derby nature of this fixture. In anticipation of a bumper crowd, the club had even laid on a catering tent complete with beer and sausages.
Massing on the embankment opposite the main stand, Wojkowice's hardcore stood with Czeladz, and in the process reaffirmed their vows to Zaglebie Sosnowiec. Alternating between flag and pyro demonstrations, the two sets of fans united together to make it a morning to remember.
Living in Poland, the novelty of pyro shows does fade after a while, but to see such a glorious ground spring into life brings the kind of sensation you could never have enough of – consider this a fixture to cherish.