Date: 15 August 2017 & 15 August 2018 / League: District Cup (Mazowiecka region), first round
Score: 1-1 (2-3 on pens) & 5-2 / Attendance: 500 (both matches)
In A Nutshell
A traditional cup fixture played out between a beer-football blog and a dive bar – attracting a raucous crowd of friendly pissheads, this is grassroots football as it should: lots of booze, banter and billowing pyro.
Who Are They?
Kartofliska are a nationwide phenomenon. Founded by Radoslaw Rzeznikiewicz (try saying that when you're drunk), his blog is the epitome of the AMF (Against Modern Football) philosophy. Doing much to promote Poland's obscure leagues, his documentation of the weird side of Polish football has drawn him over 95,000 FB followers – for him, a football ground isn't a football ground unless there's a cow taking a pooh on the pitch.
But more than just a blog, he's also raised his football team, a spectacularly out-of-shape side that's often regarded as the worst in the country. Playing sporadic friendlies and tournaments, their hardcore band of good-humoured followers wouldn't be seen dead at a match without a crate of booze by their side – it makes sense, therefore, that the club's motto translates to the equivalent of 'football without alcohol is nothing'.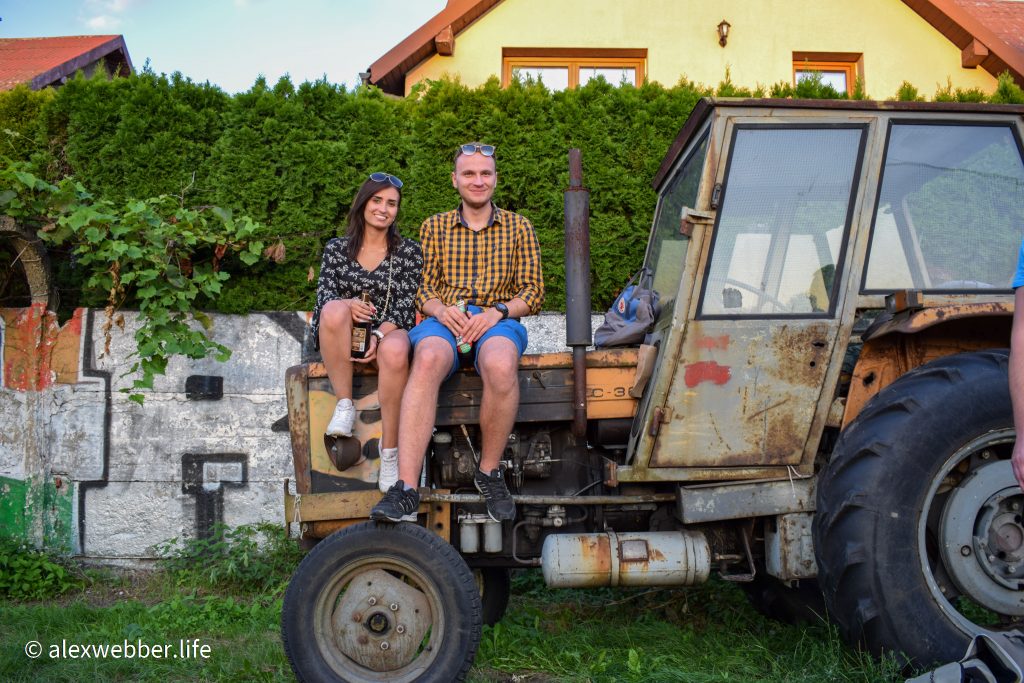 And Bar Ulubiona?
That's a dark, divey bar on Warsaw's Nowy Swiat street. The domain of drunken hacks, heavy drinking artists and others who live on the fringe of educated society, they too have a football side, this one featuring a smattering of sports journalists and even some former professionals.
In this pair of fixtures, for instance, they were captained by Jacek Cyzio – if his name rings a vague bell, he's the Legia Warsaw player that scored against Man Utd in 1991!
Anyhow, this fixture first occurred in 2017, and since then the regional FA has been kind enough to fix the draw ever since so that the two sides meet each year in the opening round.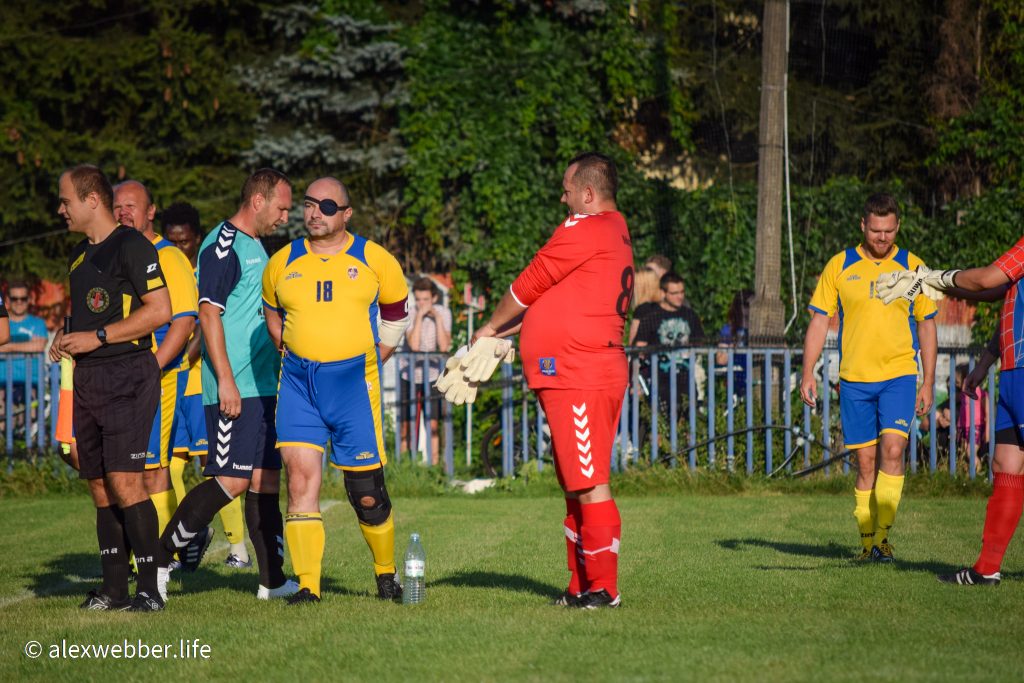 Stadium
Originally this fixture was played at the home ground of MKS Marymont, a club in Warsaw's north. A pearl of post-war modernism, the stadium was built in 1955 to coincide with the club's glory years – advancing as high as Div 2, it was during this era they attracted capacity crowds of 10,000 or so.
Had you been there yourself, you'd have seen players like Kazimierz Gorski – in later years, he'd earn fame as the coach that masterminded Poland's draw at Wembley.
Since then, the club has plummeted to the eighth tier or something, with the decay reflected by a stadium in a dishevelled state of ruin. Nonetheless, over the decades legends like Boniek and even Zidane (for the French youth team) have graced the pitch.
A place of overgrown terraces and freaky acid trip graffiti, the stadium has now been closed off to the public whilst its future is decided. Meanwhile, the annual Kartofliska v Ulubiona fixture has been switched to an unmemorable ground just outside Warsaw. Boo!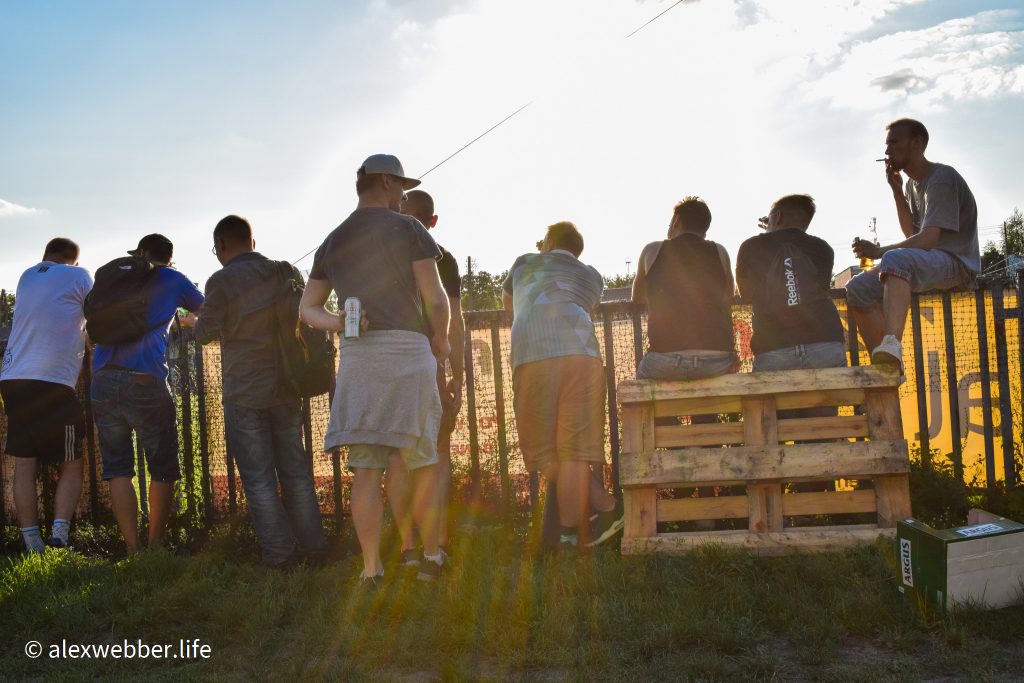 Matchday Experience
Let me tell you an anecdote that I think surmises the experience – the first time I attended this clash of the titans, rumours were rife that the crowd would be breathalysed: to make sure they were drunk enough to enter.
Taking place in a deliriously drunken atmosphere, it's more like a beer festival than a football match. Defined by mass outbreaks of non-violent drunkenness, expect wild tackles, wayward shots, stray dogs and boozy embraces with total random strangers. Somewhere among all that lies the real soul of Polish football.