Date: 16 September 2023 / League: Polish sixth tier
Final Score: 1-2 / Attendance: approx. 100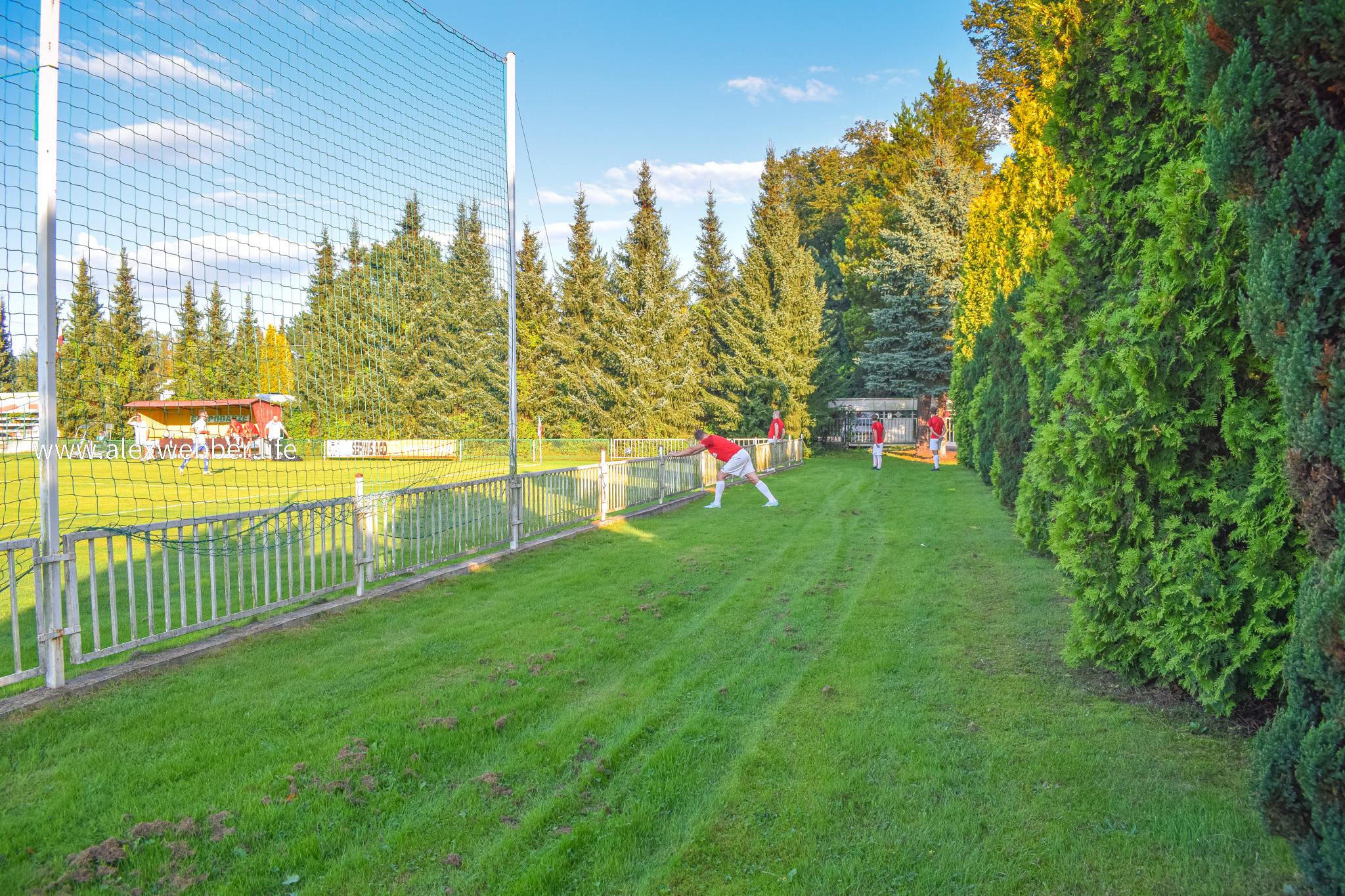 Experience
The number of games that I still need to write up isn't that far off triple figures, but there are some that just can't wait at all. In this respect, Pasjonat Dankowice skips to the front of the queue by virtue of its own bloody brilliance.
Visiting yesterday as part of a three-game tour of the Bielsko-Biala region (if your geography ain't up to much, just think of Poland's deep south), it was the final act on a day that had seen me dedicate my time to exploring the gentler side of Polish football.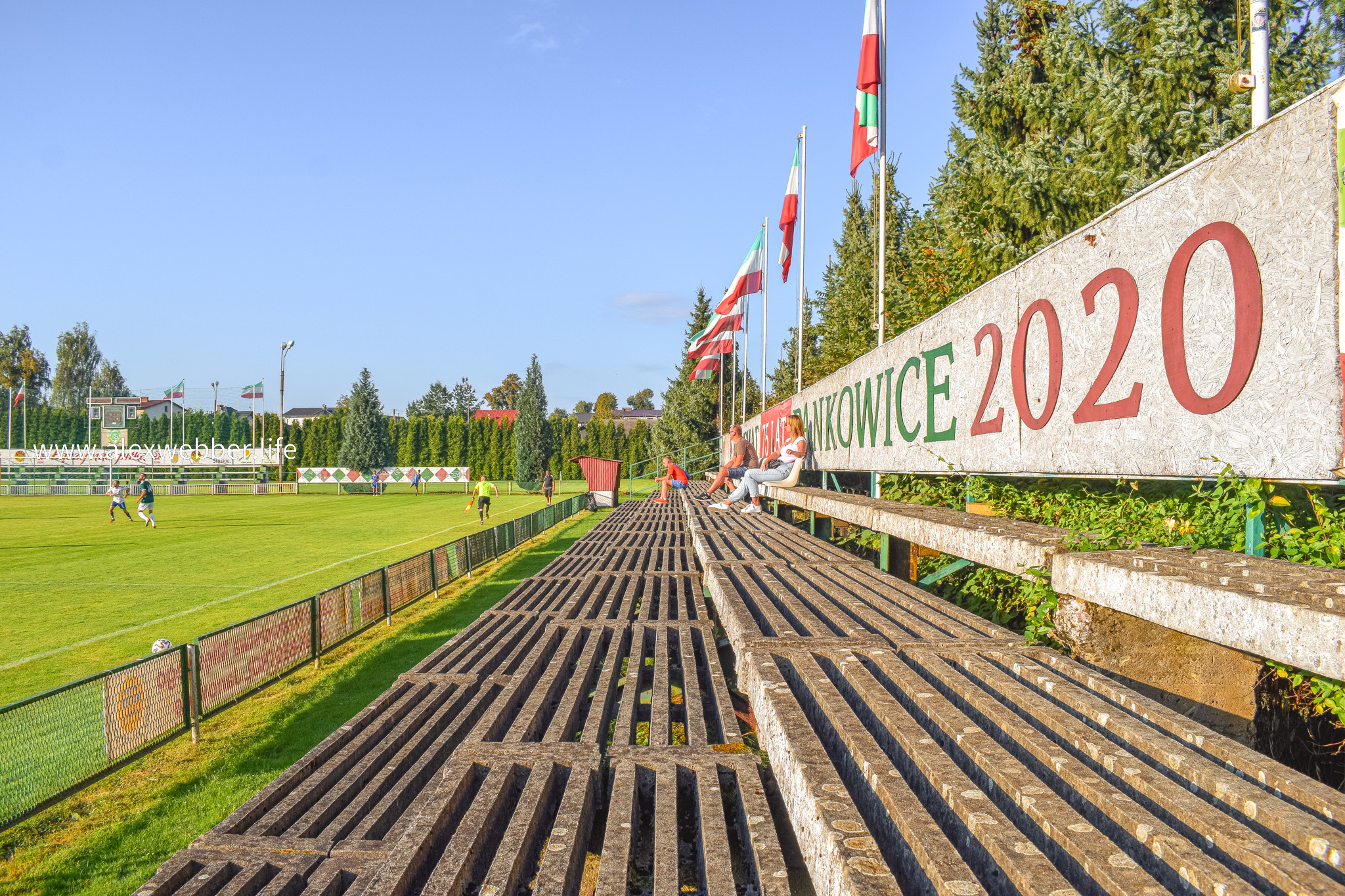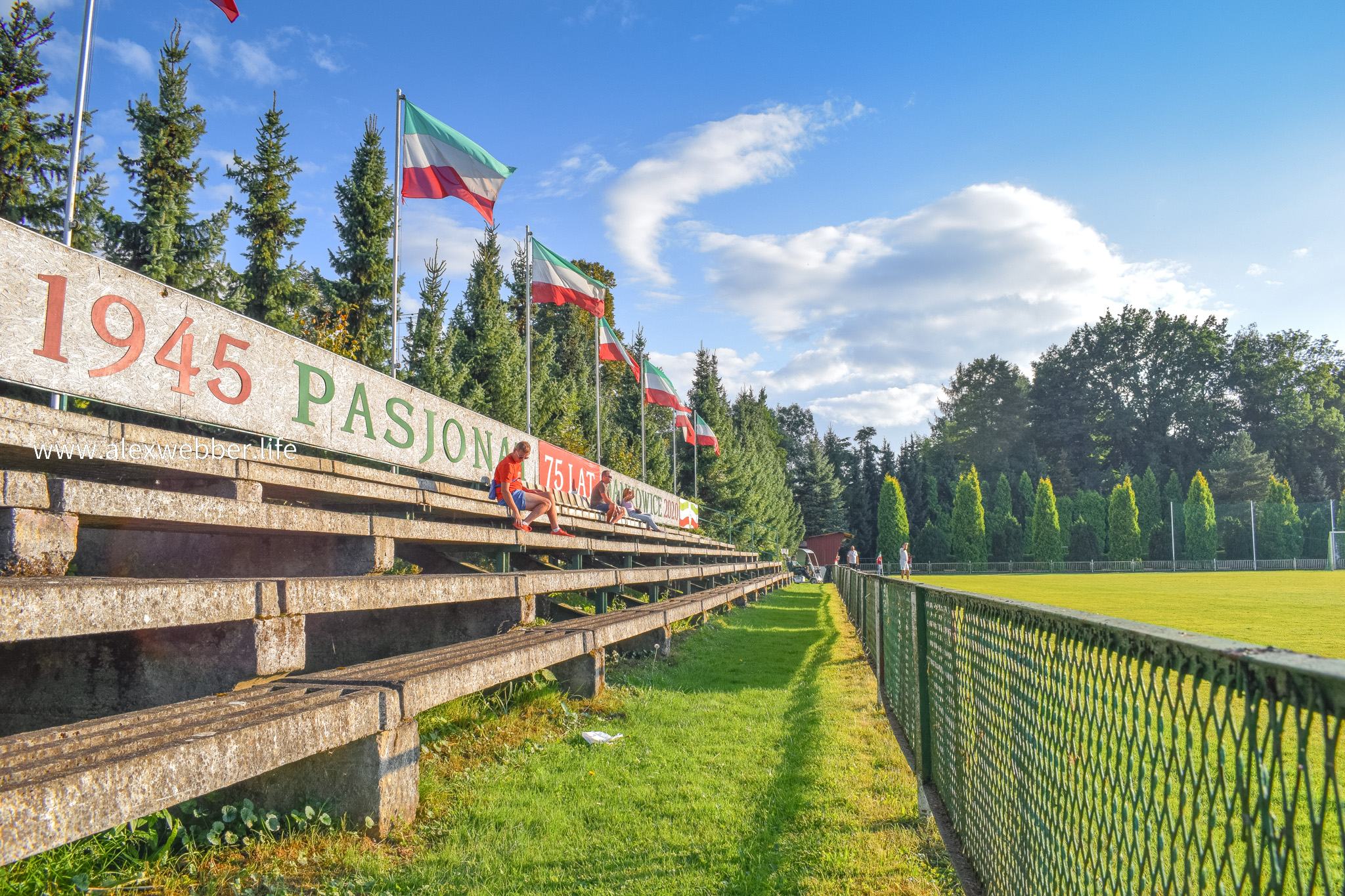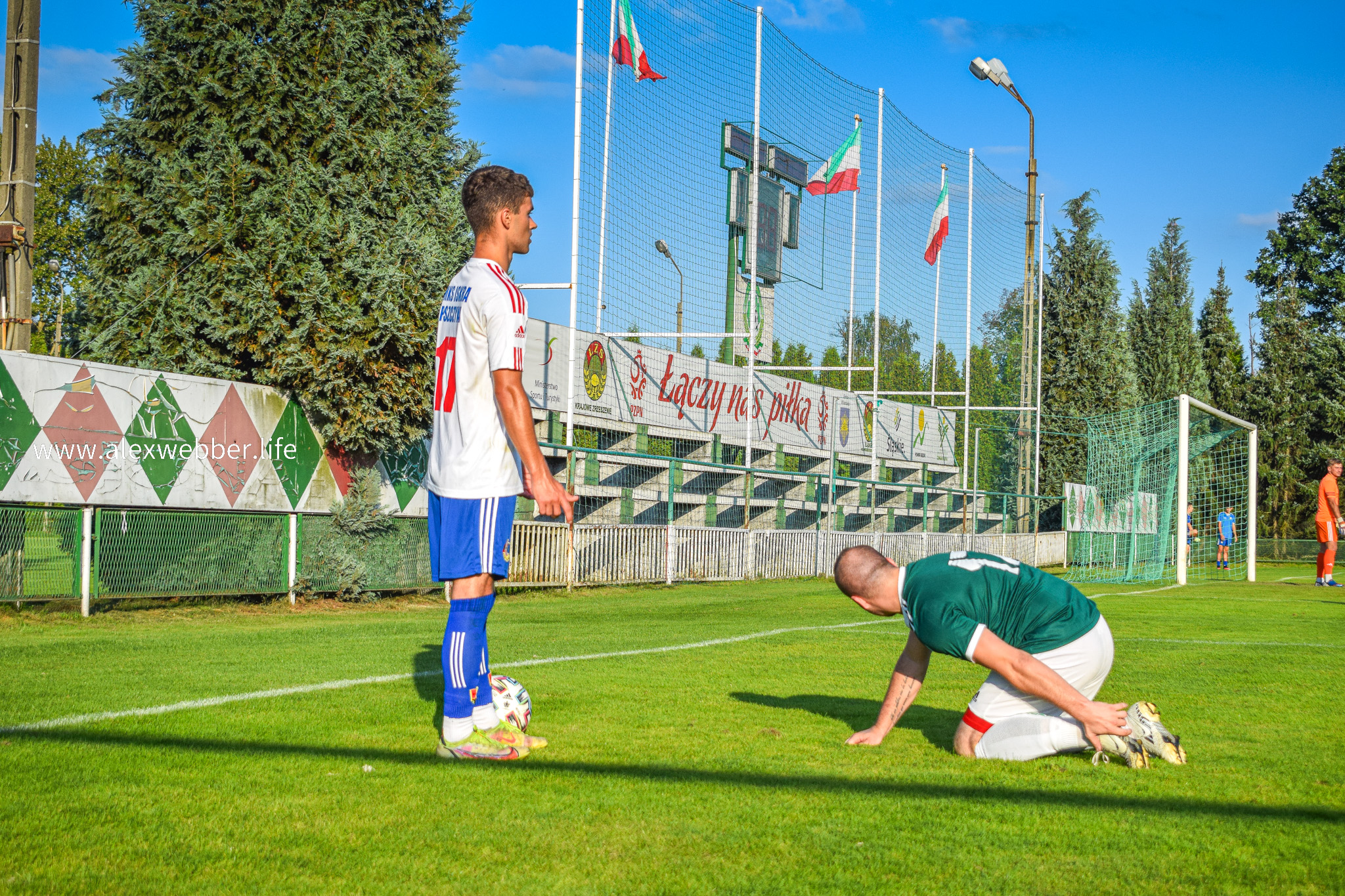 As you may have noted, many of my travels are angled towards the edgier matches, but in all truth for all my storm chasing this season, all I've had are mainly disappointing squalls. Despite that, even these duds have left me a little drained – you see, while I wouldn't devote myself to this pastime unless I absolutely loved it, the higher risk games can be mentally exhausting. Tuned to a permanent state of high alert lest you miss some apocalyptic moment of drama, they can leave the brain feeling frazzled and fried.
So having had to cancel a trip for the spicy GKS Katowice – Zaglebie Sosnowiec derby the night before, it made a welcome change to board a train the next morning without a care in the world. I had a list of three games I wanted to catch, with none demanding anything even approaching full focus. These were games I could just kick back and enjoy.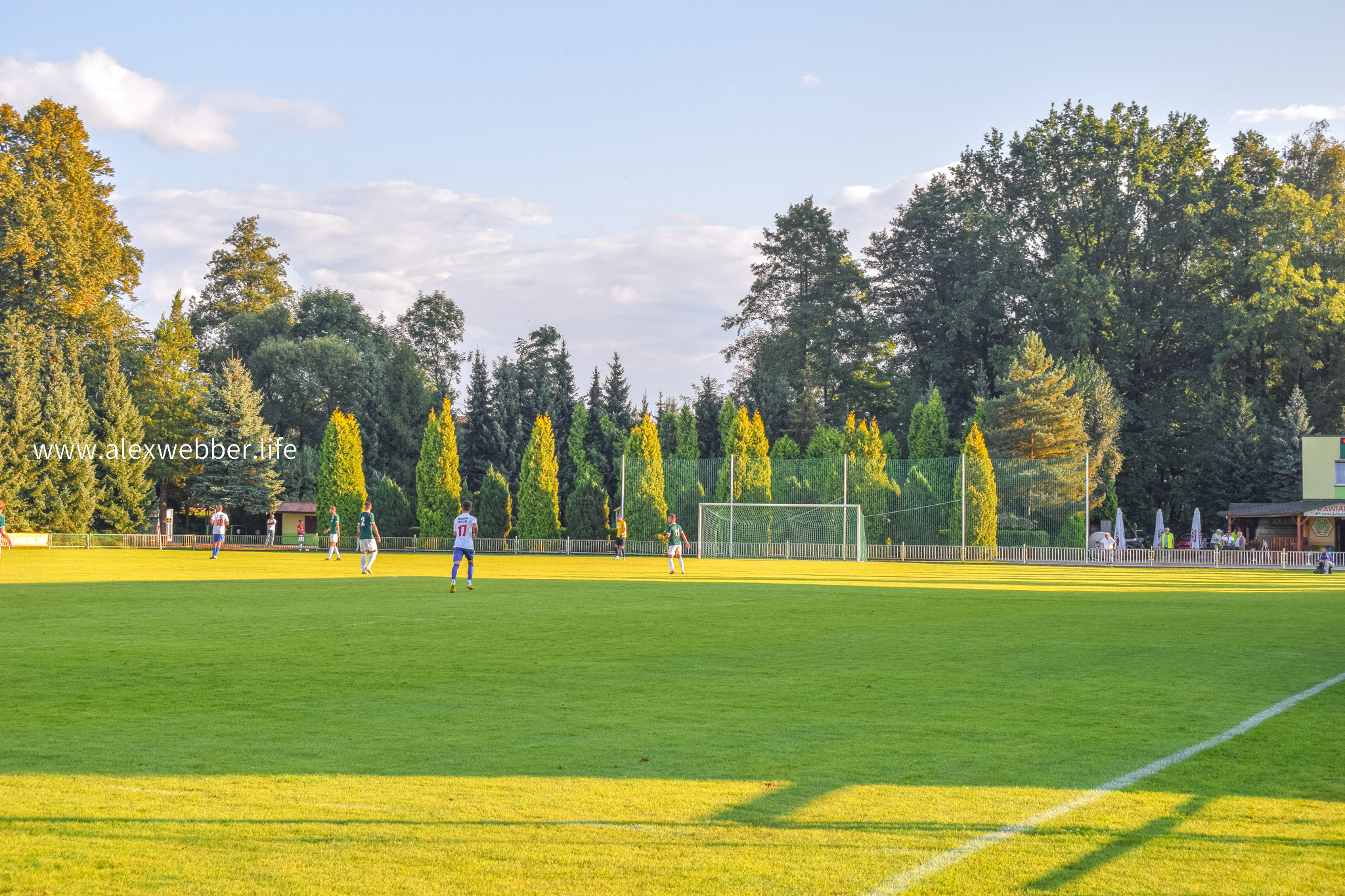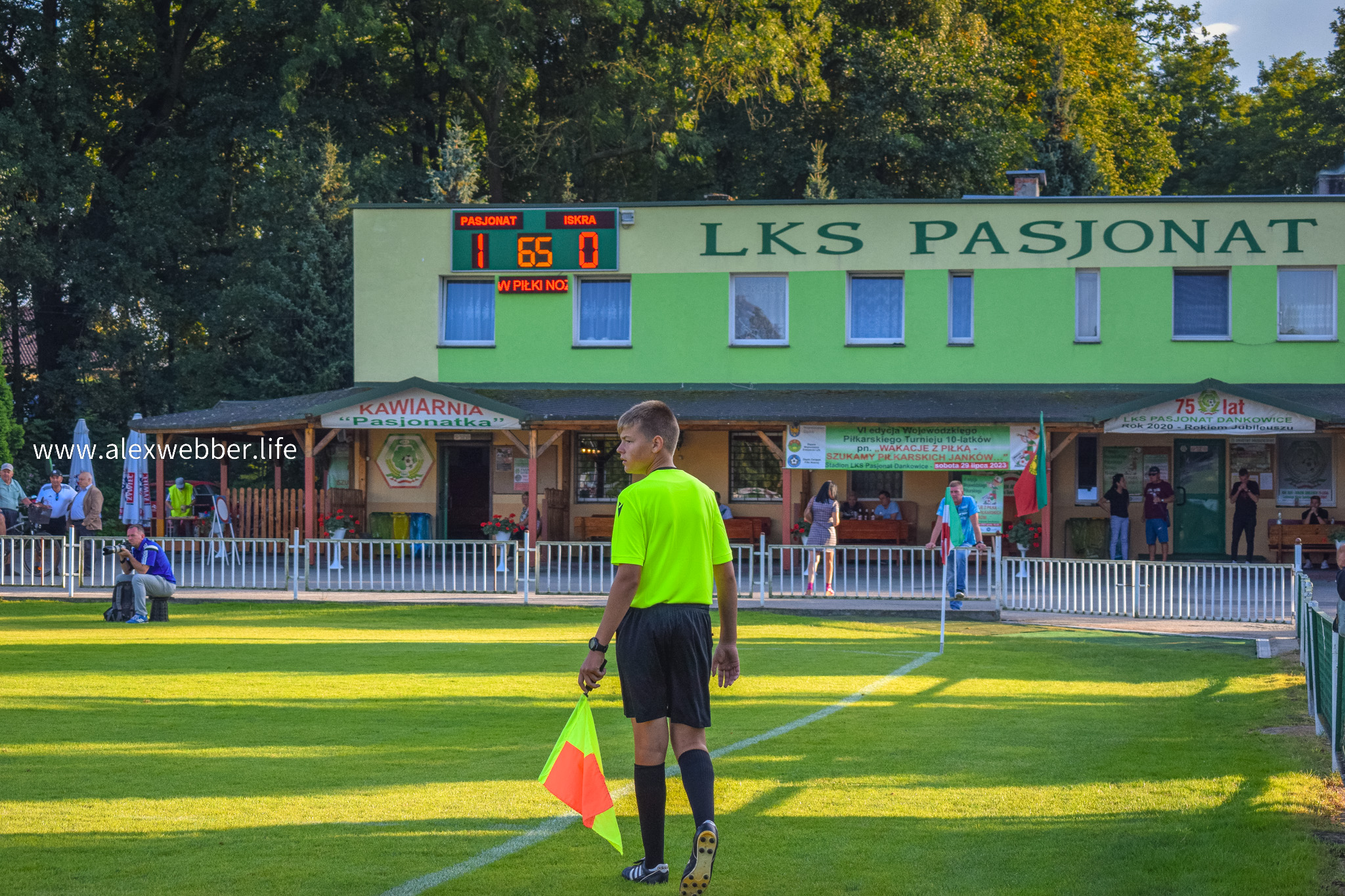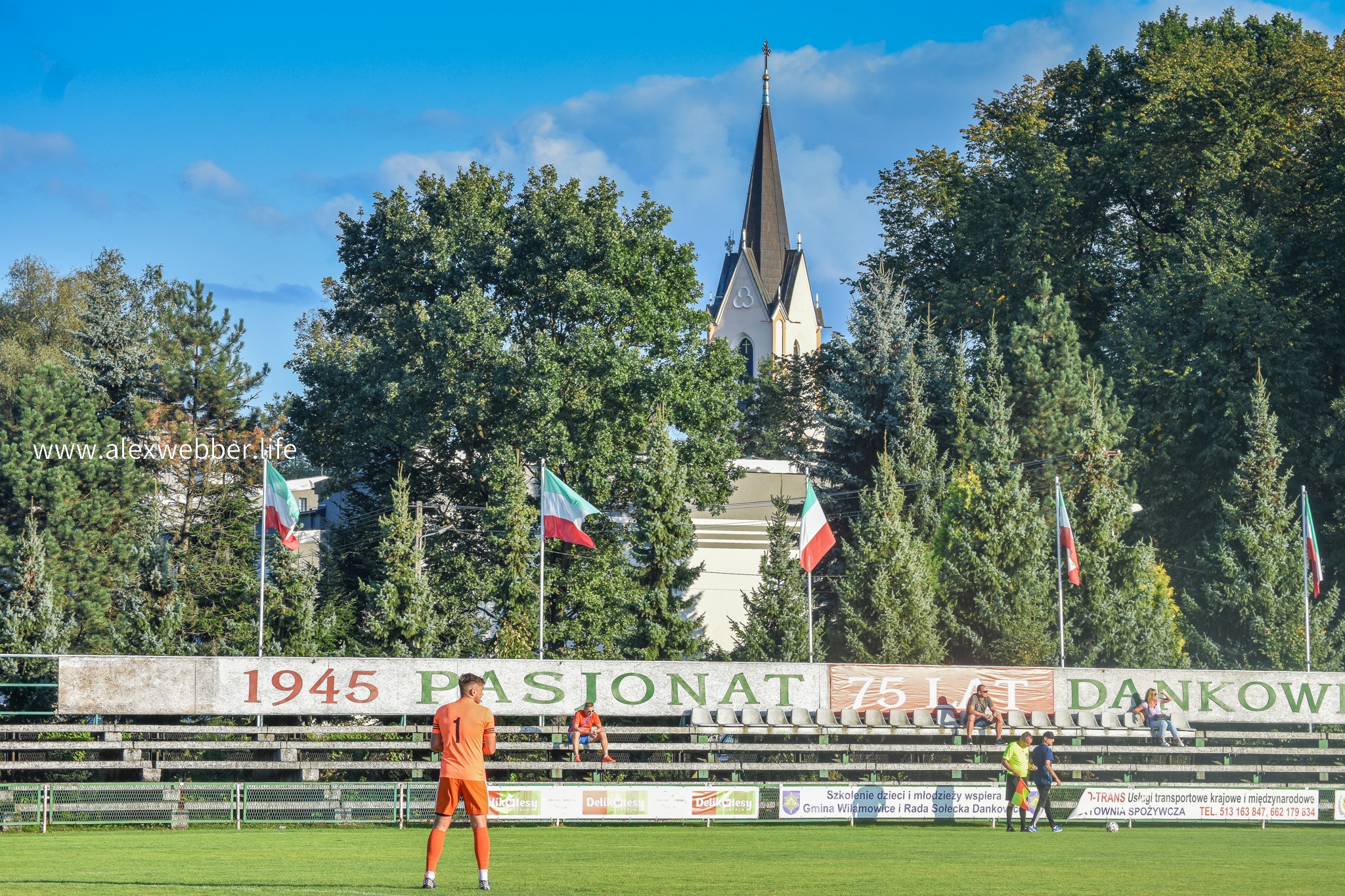 Of course, my nonchalance bit me on the arse with some style to spare – ordering an Uber to take me the third and final game in Dankowice, I ended up in a village 20 kilometres south of Bielsko-Biala. Looking around my drop-off spot, a petrol station in nowheresville, I remained none the wiser as to this error until I tapped in directions to the stadium. Bugger me: I nearly keeled over when I saw that I was a six-hour and twenty-one-minute walk away from where I needed to be. AAAARGH.
Fortunately, the cabbie had hung around the forecourt – I imagine he'd heard my anguished scream. Sensing I was at his mercy, we agreed an exorbitant fee that would take me to where I had meant to go in the first place.
Getting there at half-time, my spirits soared immediately on arrival – jolly highland anthems were parping out from the speakers, whilst right in front a gaggle of locals crowded around an open-air sausage grill. Making my way into a timber-clad clubhouse, I ordered a frothing Paulaner to settle me in.
Well-known among Polish groundhoppers as one of the country's better grounds, it was everything I expected and a little bit more. Dominated by a smart 750-seater cantilever stand, it was here that most fans had gathered – among them a number of dogs, wisecracking oldies, exuberant teens, local glamour girls and visiting fans. This was a cross-section of the community in the truest of terms.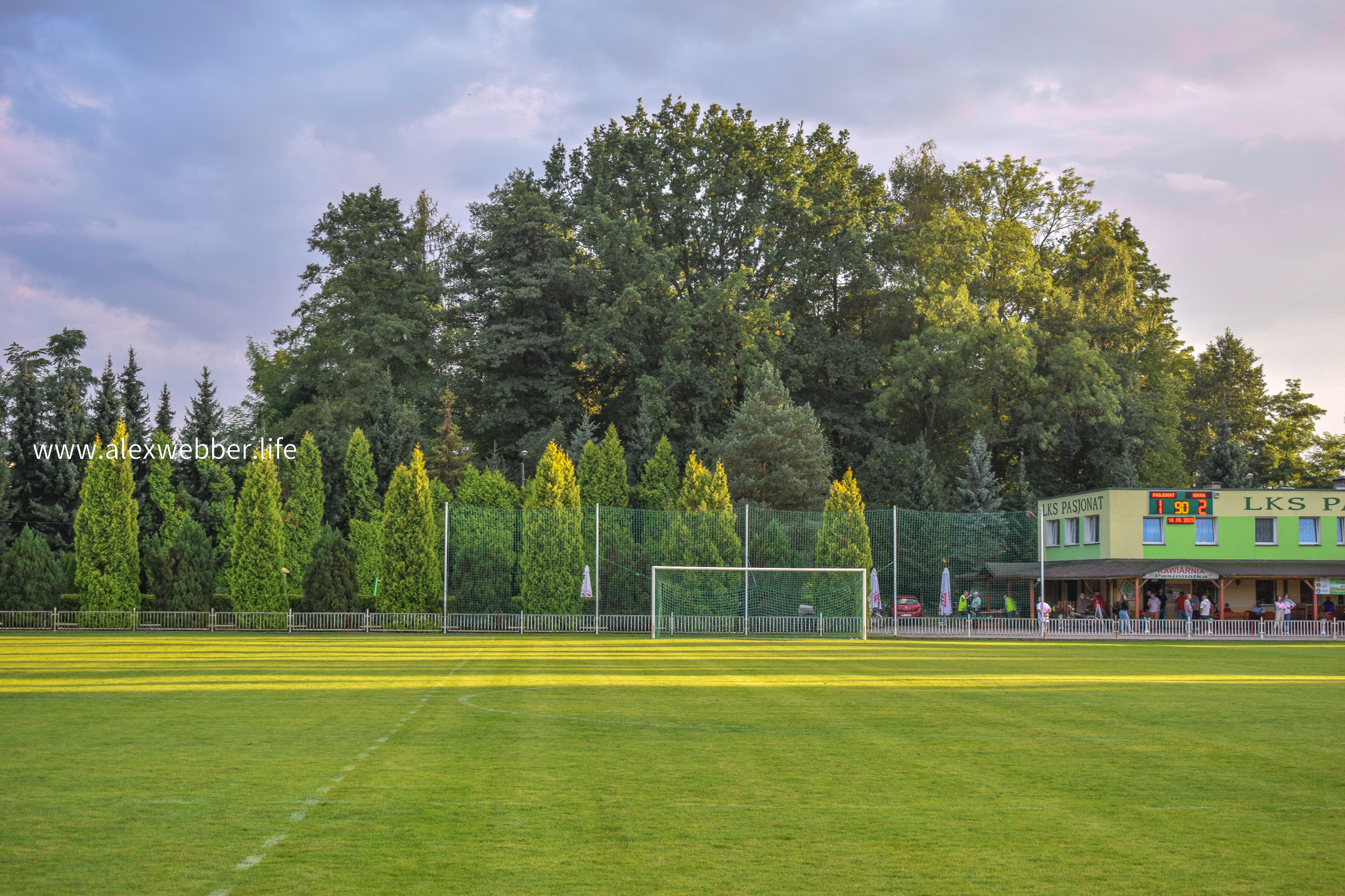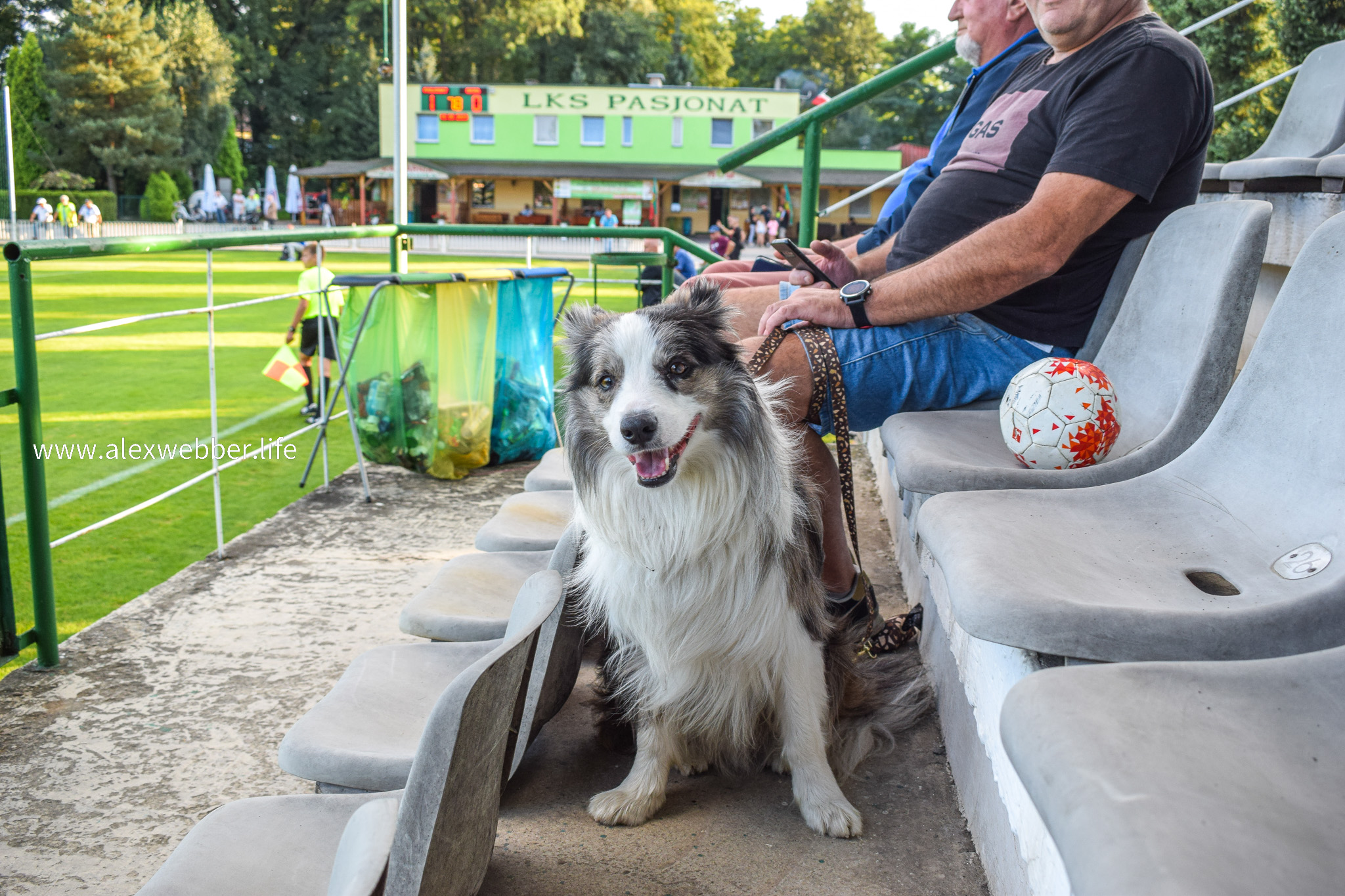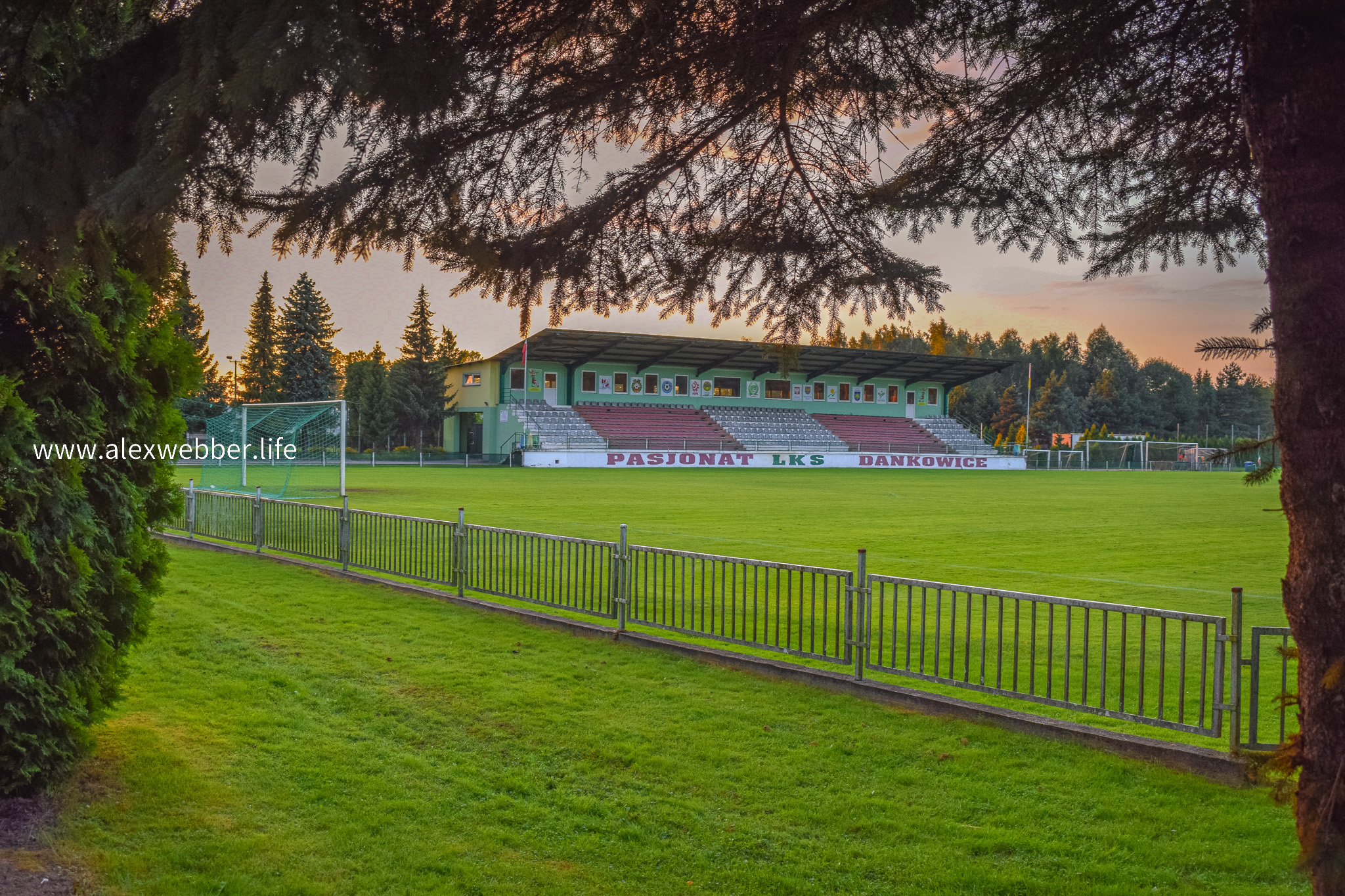 Prim and attractive, the rest of the ground also proved a treasure – a place of flagpoles and fluttering banners, neat concrete stands and picket fences, all framed by a phalanx of rich greenery over which peered a pearl white church tower.
Exquisite in its charms, I fear my pictures don't do it justice for above all, it's the mood of this stadium that really strikes the most – if I didn't know any better, I'd guess it had been purposefully built on an ancient lay line or some secret chakra point. Being here, I kid you not, is just about the best feeling a football fan can have. If I'm correct, Pasjonat actually means 'passionate', and I can promise you that it will prove love at first sight for even the most discriminating of groundhoppers.