Date: 8 April 2023 / League: Polish 7th tier
Final Score: 1-1 / Attendance: approx. 70
Experience
A combination of work commitments and Easter duties meant that for this weekend I was left handcuffed to Warsaw, so with that in mind I used a small window of opportunity to take in two matches in satellite towns on the fringes of the capital.
Game No. 1, Sparta, a team I'd been looking forward to visiting ever since discovering it on some groundhopping blog. Founded as recently as 1992, what they lack in history they make up for by way of an interesting ground consisting of a small club house and a tin-like stand running down one side of the pitch.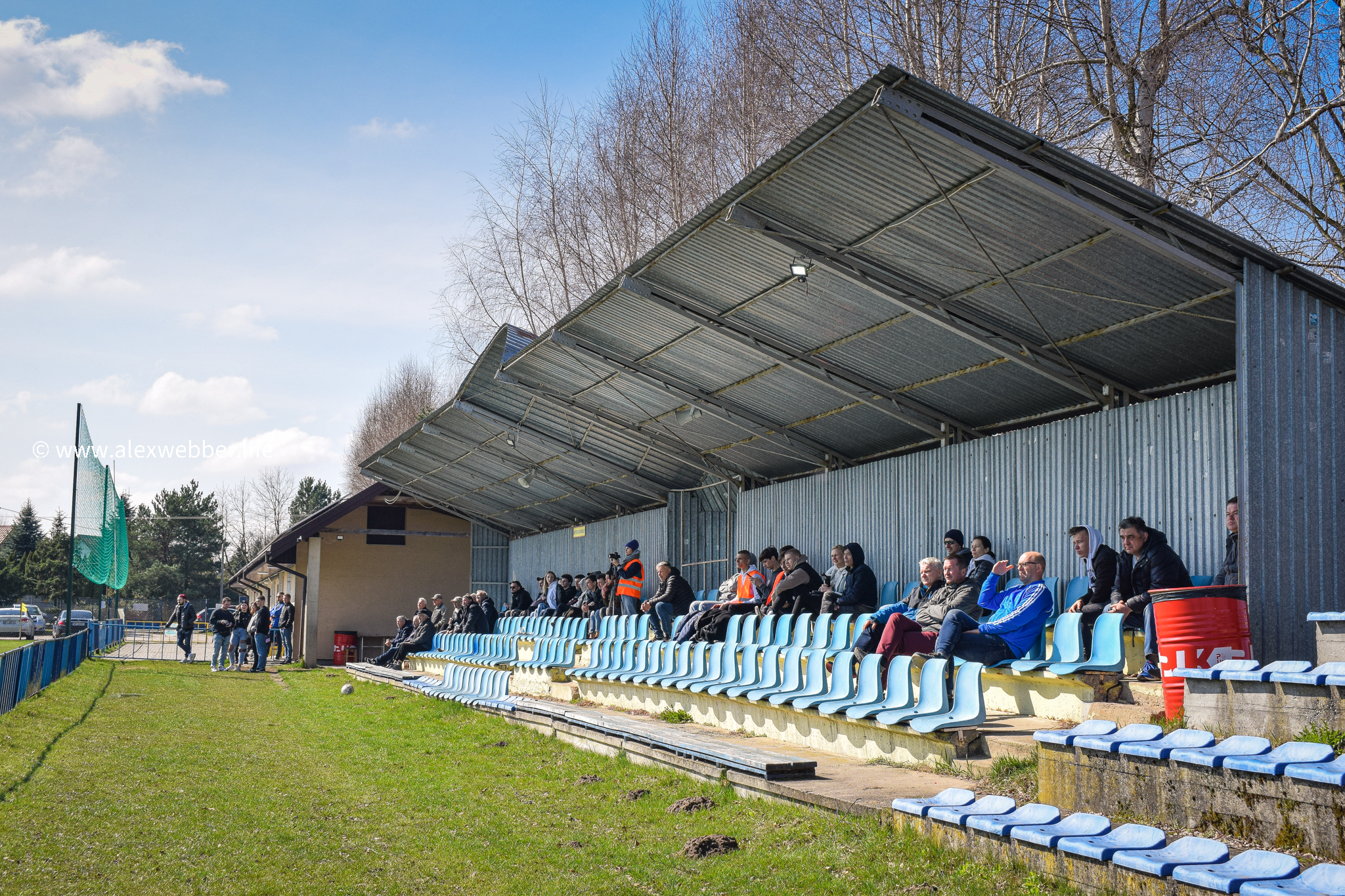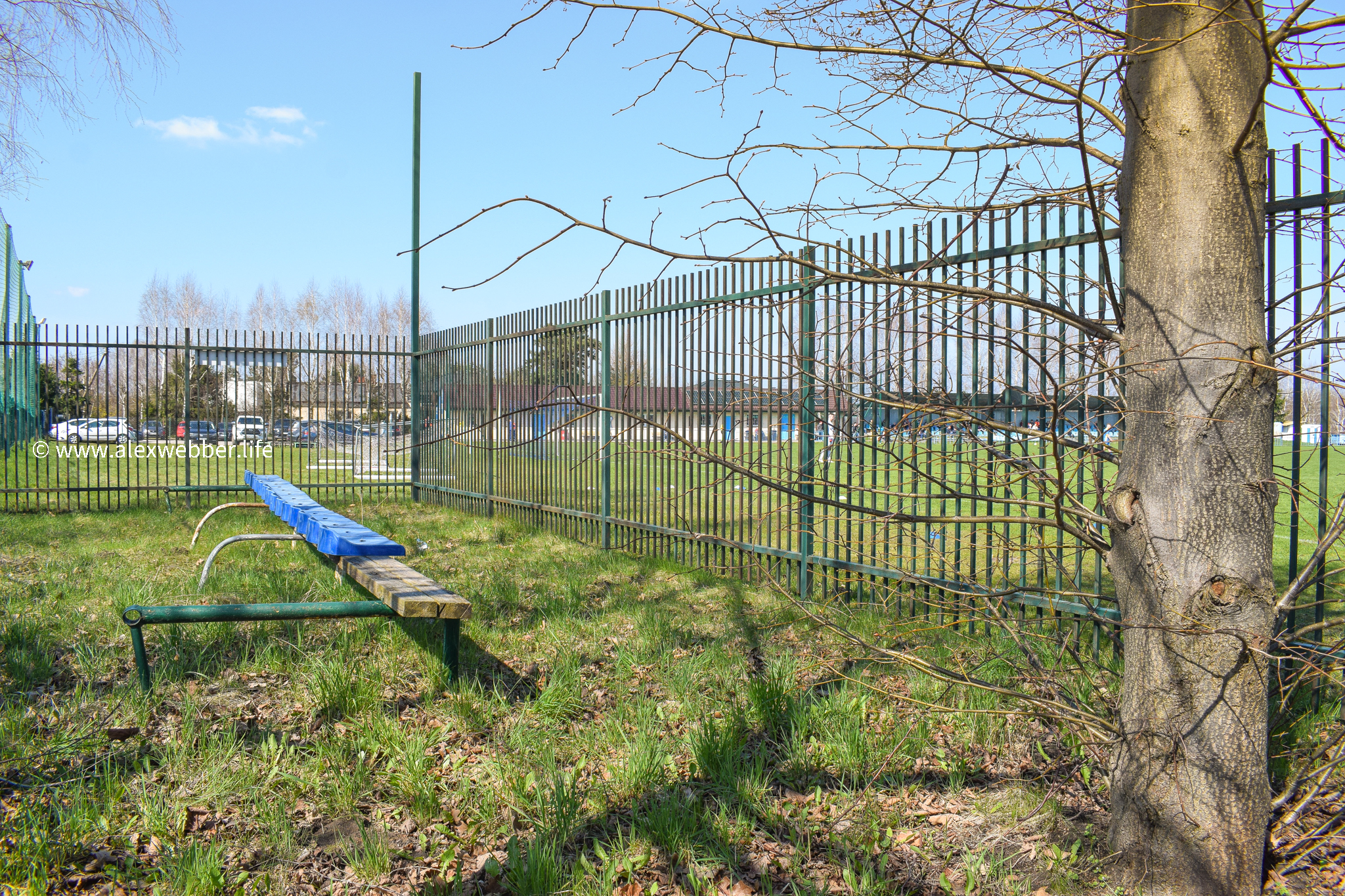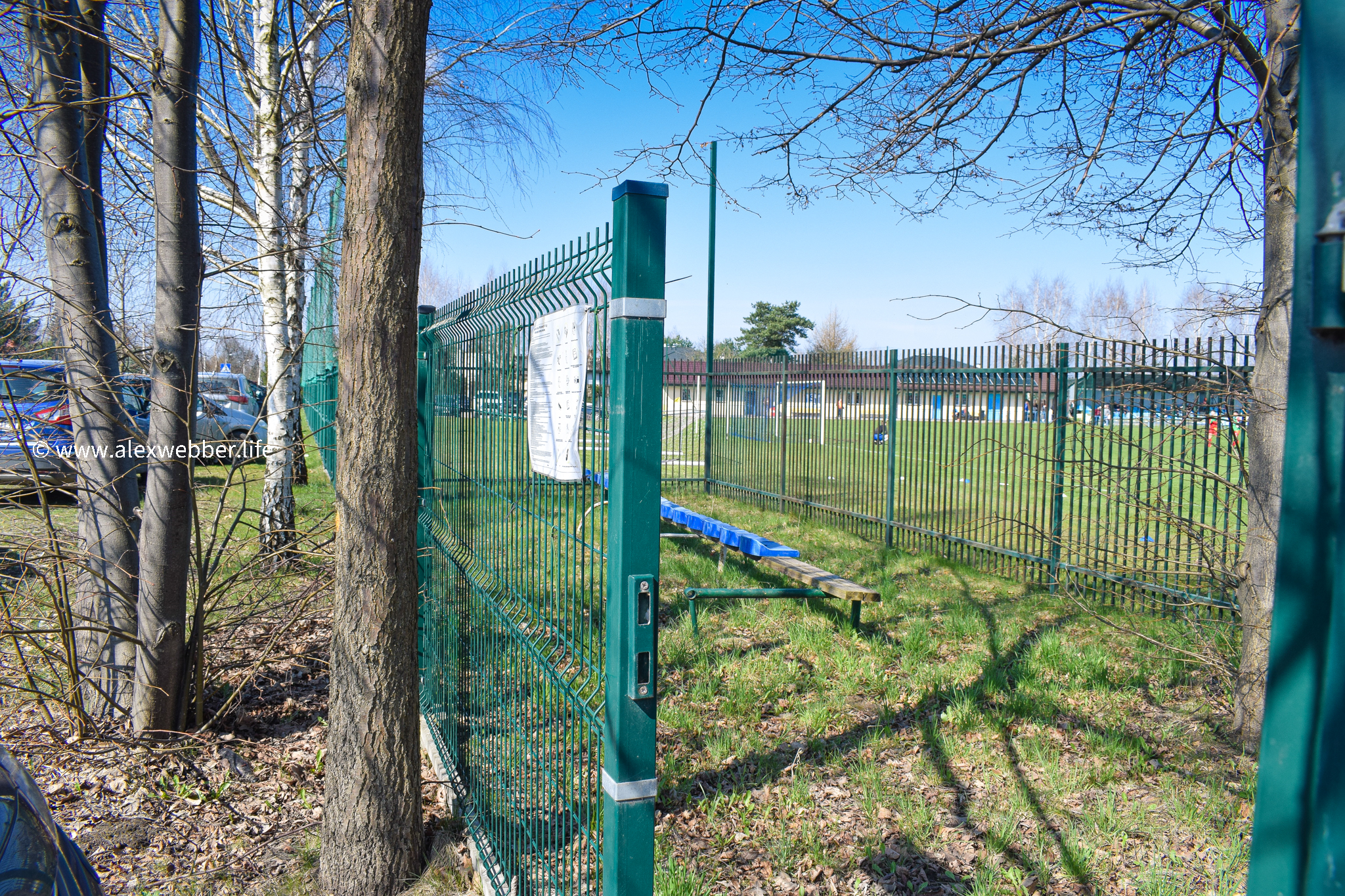 But for the connoisseur, the big sell here is an away end parked in the furthest possible corner form the centre circle. Essentially no more than a barred cage erected on uneven scrubland, you'd most likely mistake it for a pig pen were it not for the presence of a strip of fifteen plastic planted in the middle. Bereft of anything else that could be mistaken as 'facilities', even a portacabin toilet is lacking – I'm assuming you're meant to use the tree (in any case, that's what I did).
Up there with the worst ends I've ever seen, my principal regret lies in being unable to get a proper full-frontal shot of it to show it its full, uncensored catastrophe. Arriving late, and leaving early in order to make Game No 2., I was unable to do my standard exploration of the ground. That said, that's not a bad thing – I've been cursed by the weather this year, and this game was no different.
Having endured a week of chills, rain and sleet, Warsaw found itself revelling in Spring sunshine on Saturday, which was good news for the spectators, but bad news for me – so bright as to be almost impossible to photograph, I'll need to return soon when the light's not so harsh.
Onto the game, and what I did see can only be described as a festival of incompetence, and fully in keeping with the standard you'd expect from two side whose recent results have included 9-1, 8-0, 6-0 and 10-0 hammerings. Ending in a draw, the score keeps this well-matched pair rooted second and third from bottom.