If football grounds had dating profiles, it's not the pretty, plastic bimbos that I'd be swiping right for but rather the dirty, old slappers with a load of missing teeth – in short, places like the knackered former home of Arka Gdynia. Now I've always been partial to an abandoned stadium, but this place hits an entirely new standard – accessed via a tennis club, all that remains of their Ejsmonda Park ground is the legendary home terrace, a steep triangular space cut incongruously into a densely wooded hill.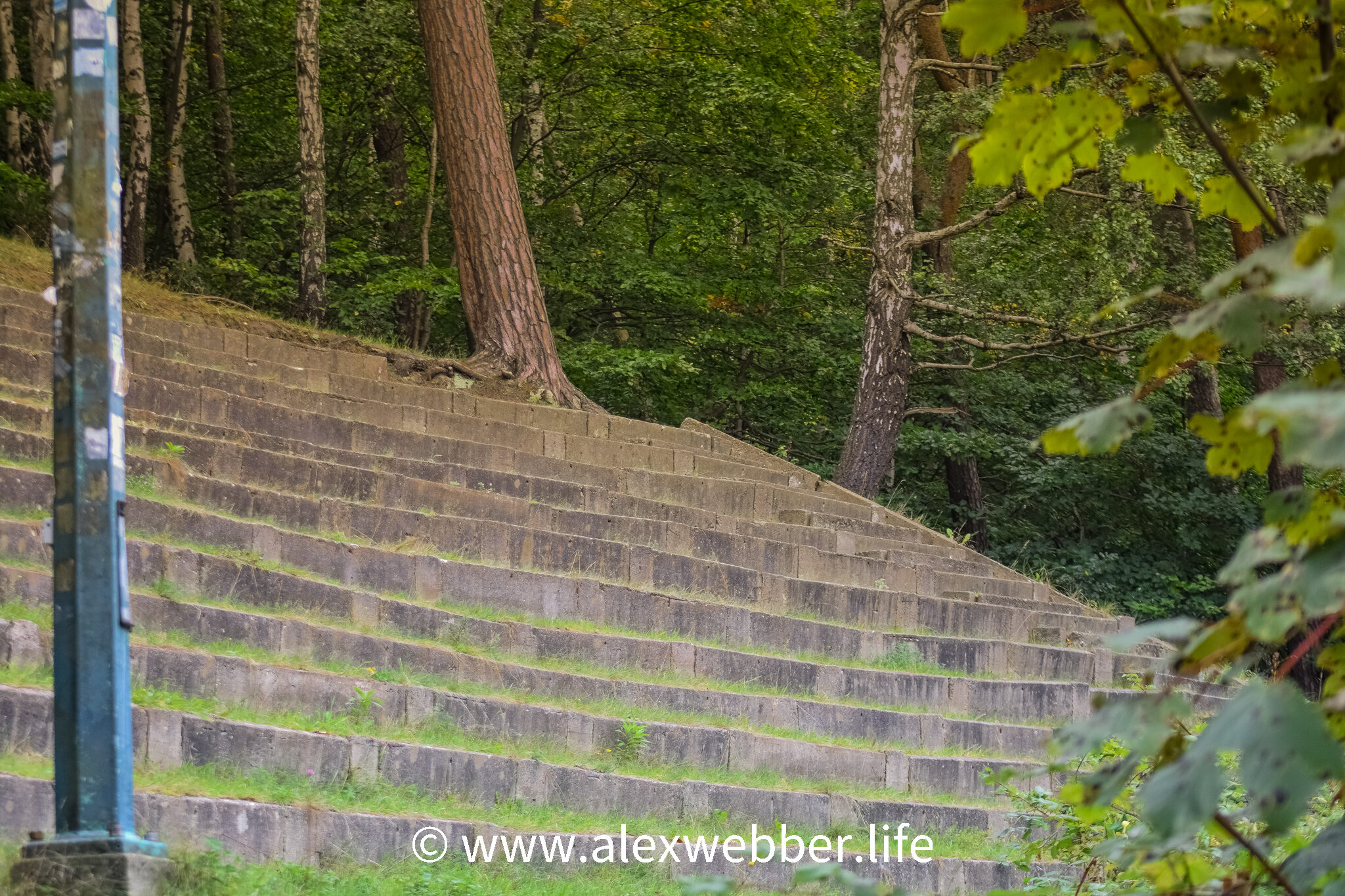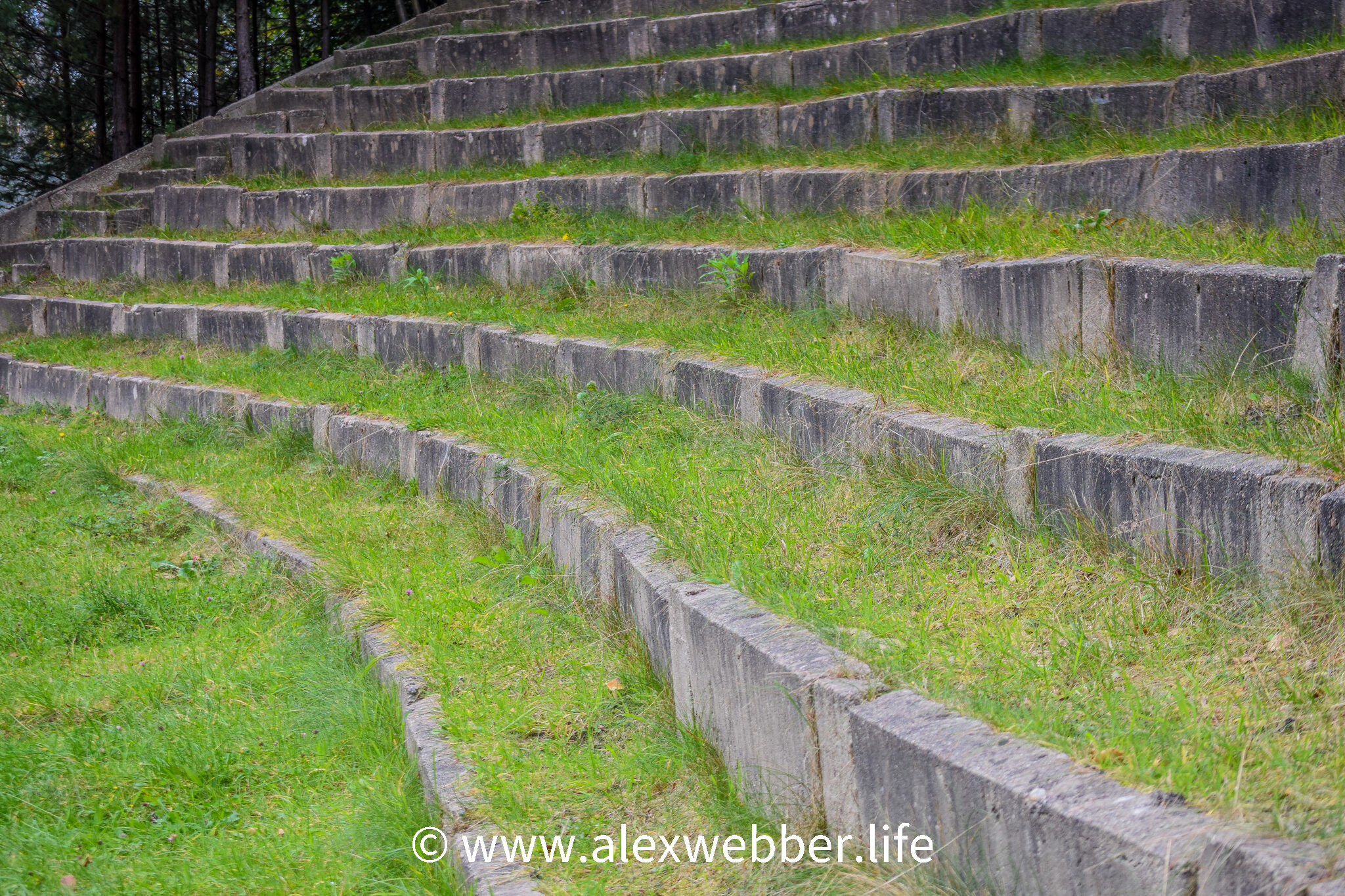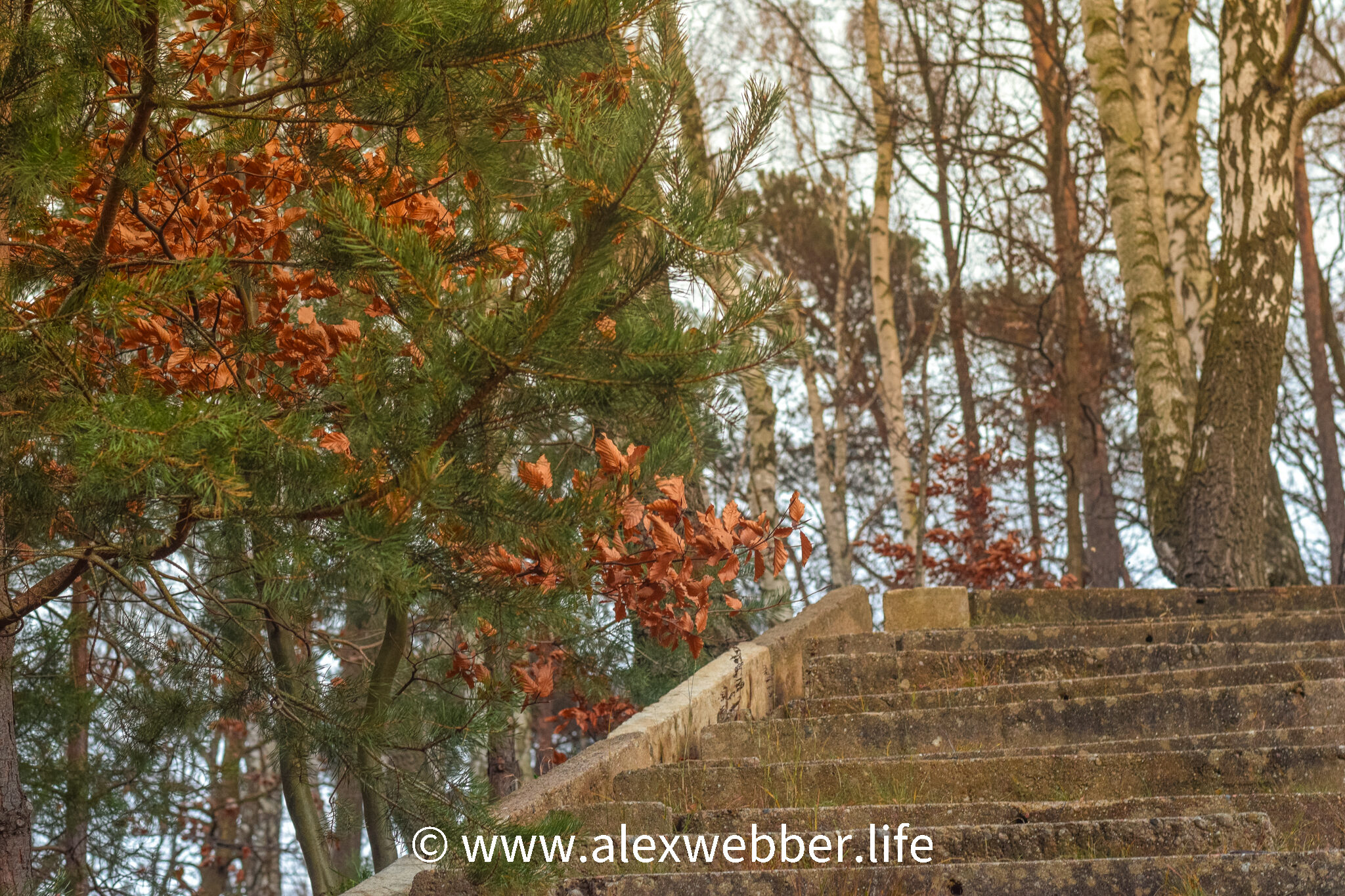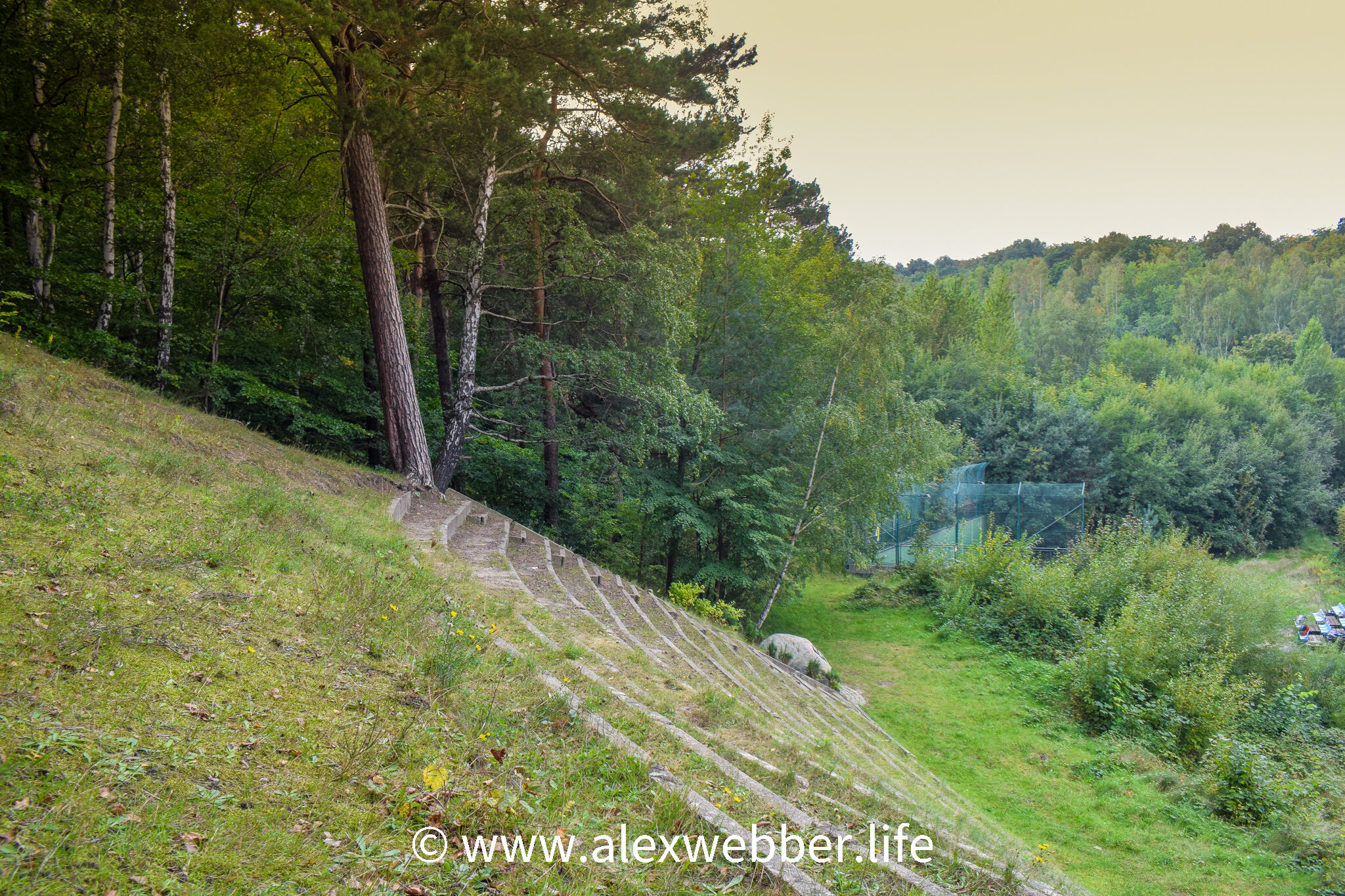 Known as the 'Gorka' (which fittingly translates as 'The Hill'), it was here that Arka's most vocal fans would gather. It was from here, too, that they witnessed some of their club's greatest triumphs.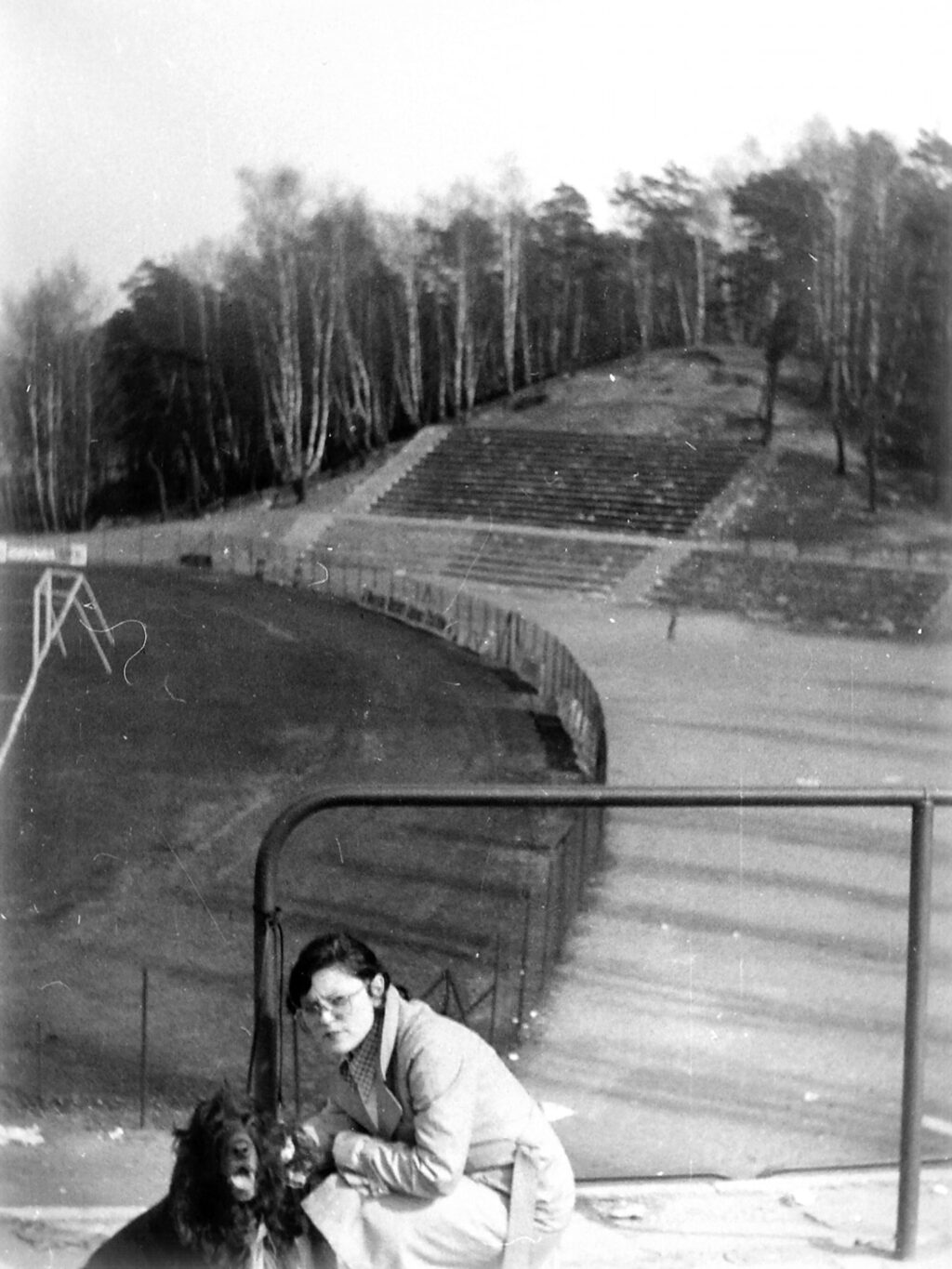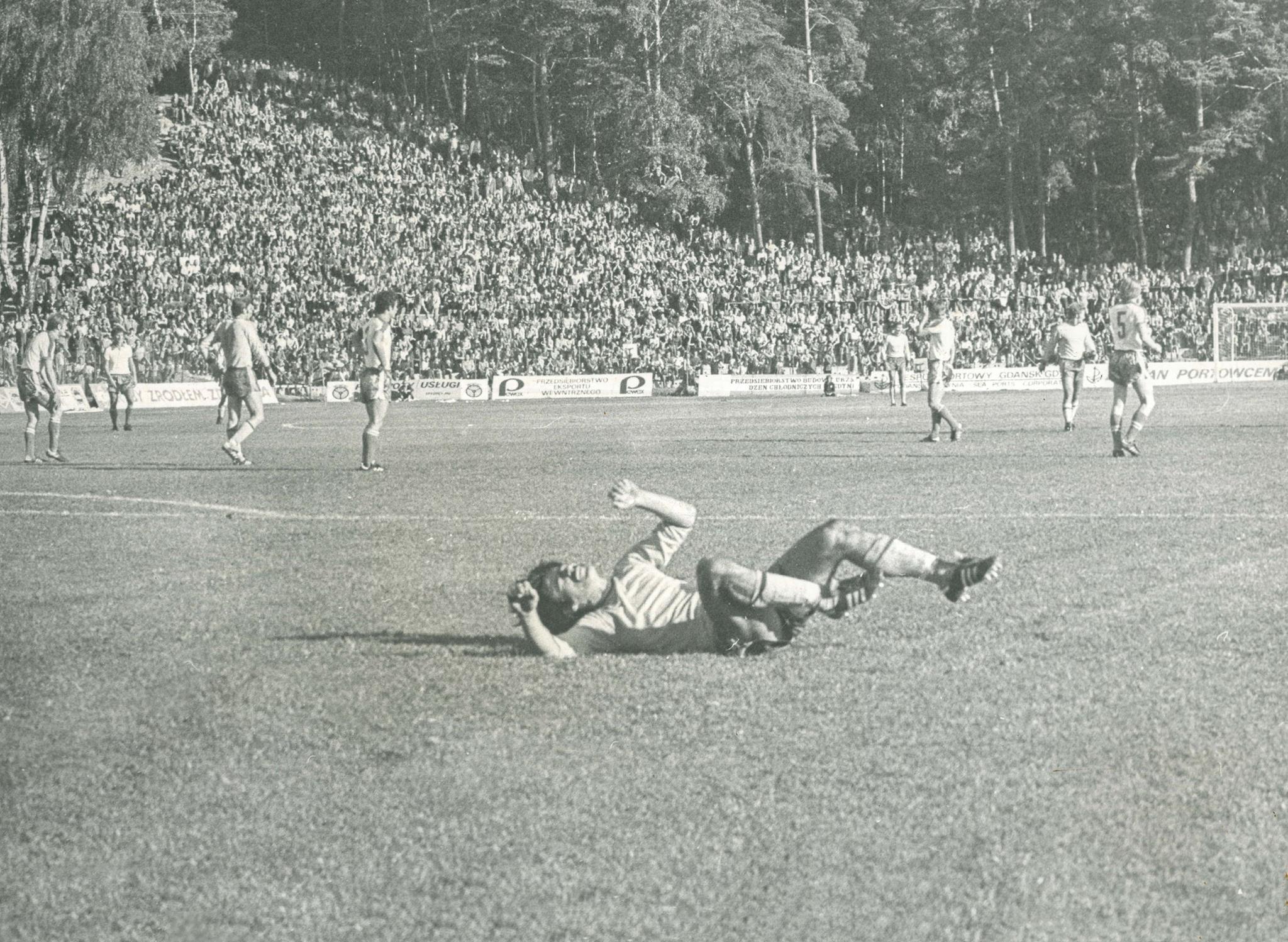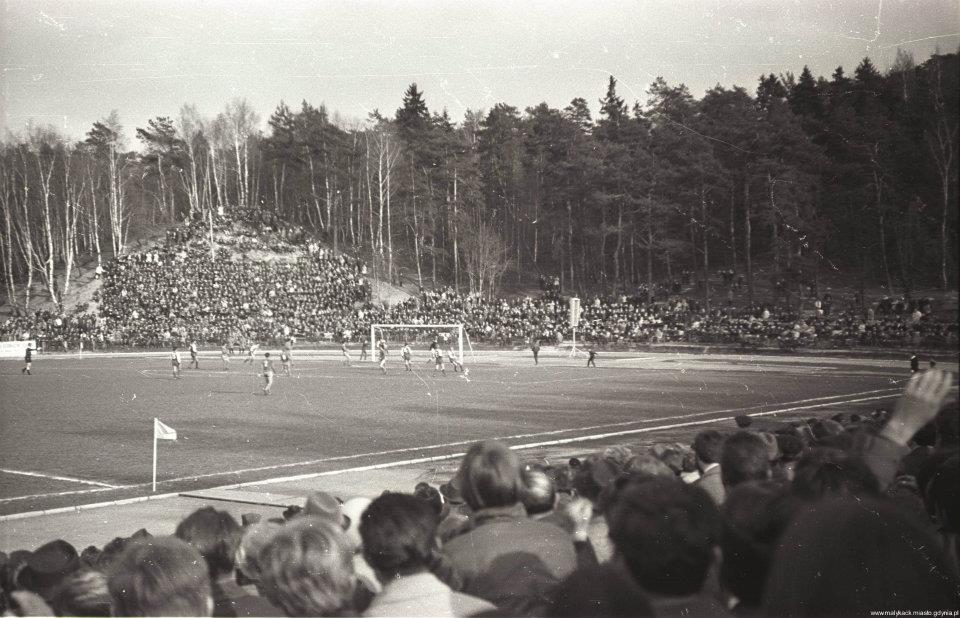 Opened in the early 1930s, around about the same time that this young harbour town experienced its first boom, early highlights included an exhibition friendly contested in 1933 between the locally-based Polish Navy and Britain's Royal Navy. In later years – at a date I've yet to formally identify due to conflicting information on the damned internet – the club that would later become known as Arka Gdynia made this their home.
Earning their first ever promotion to the top flight in 1974, by this time their stadium had already acquired something of a famous reputation – when the team ran out for their Ekstraklasa debut, the press likened the scenes on the Gorka terrace to "a seething volcano".
Within five years, they'd won the Polish Cup, an accomplishment that brought with it this stadium's sole taste of European football – a 3-2 win against Bulgarian opposition in the first round of the Cup Winners' Cup. The fall, however, lay around the corner.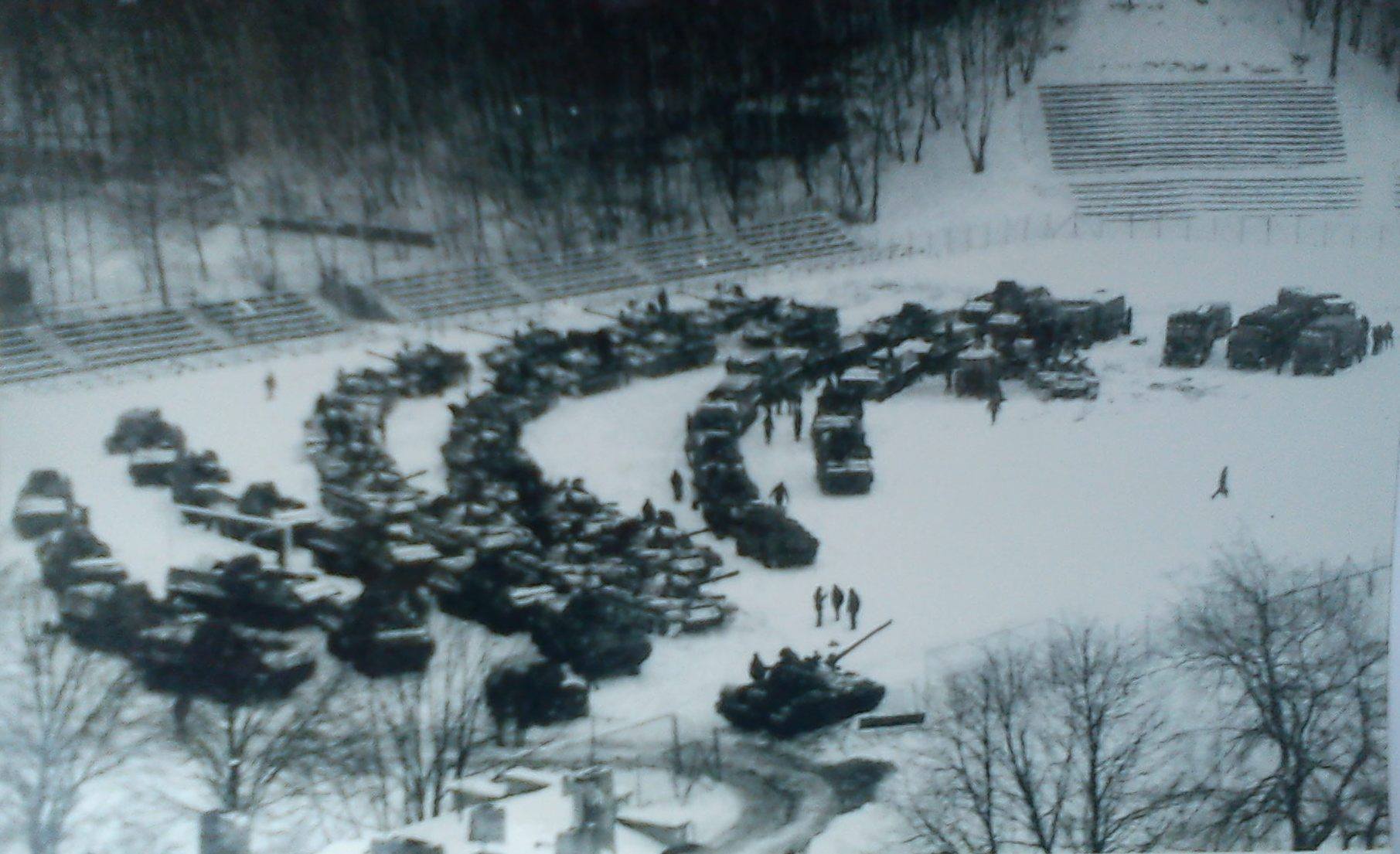 When Martial Law was declared in Poland in 1981, the pitch was used as a staging point for tanks and militia vehicles on call to quash the protests; four years later, further ignominy was to follow when the Gorka end was taken for the one and only time – swarming the ground with 15,000 fans, derby rivals Lechia Gdansk beat Arka 4-1, a result that clinched Lechia promotion whilst condemning the home side to third flight football.
From the footballing perspective, tough times awaited with the 80s and 90s seeing Arka flip-flopping between the second and third flights with alarming regularity. But if their side had lost its lustre, then the fans compensated, and it was during this era that their hooligan element earned a reputation as being among the most active – and feared – in the whole of Poland. The Gorka was their home, and the web is deluged with photographs depicting Agincourt style scenes with this terrace in the background.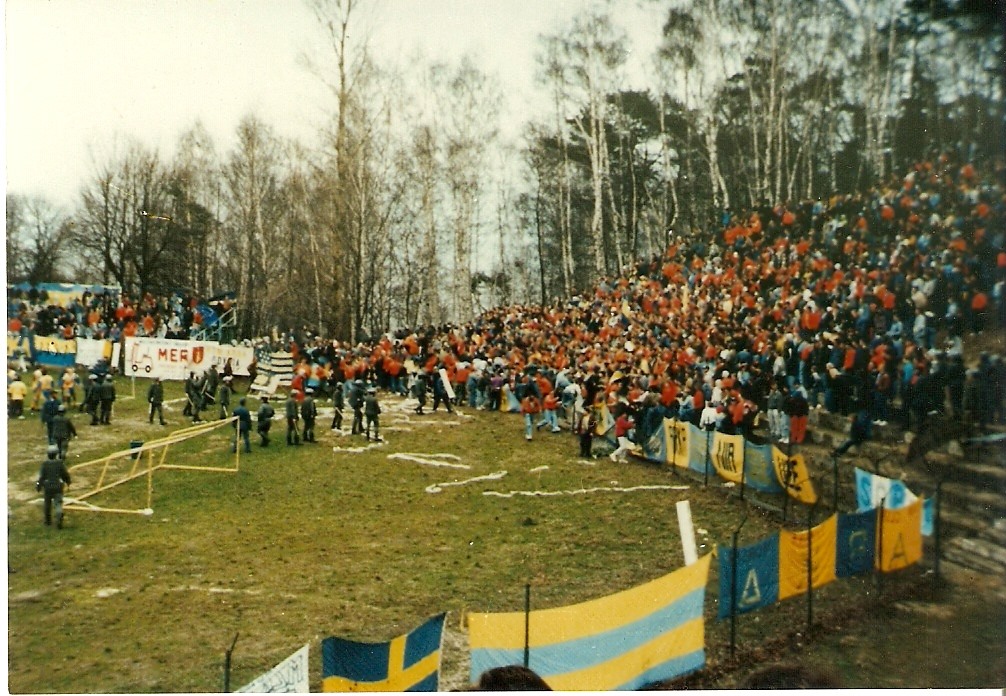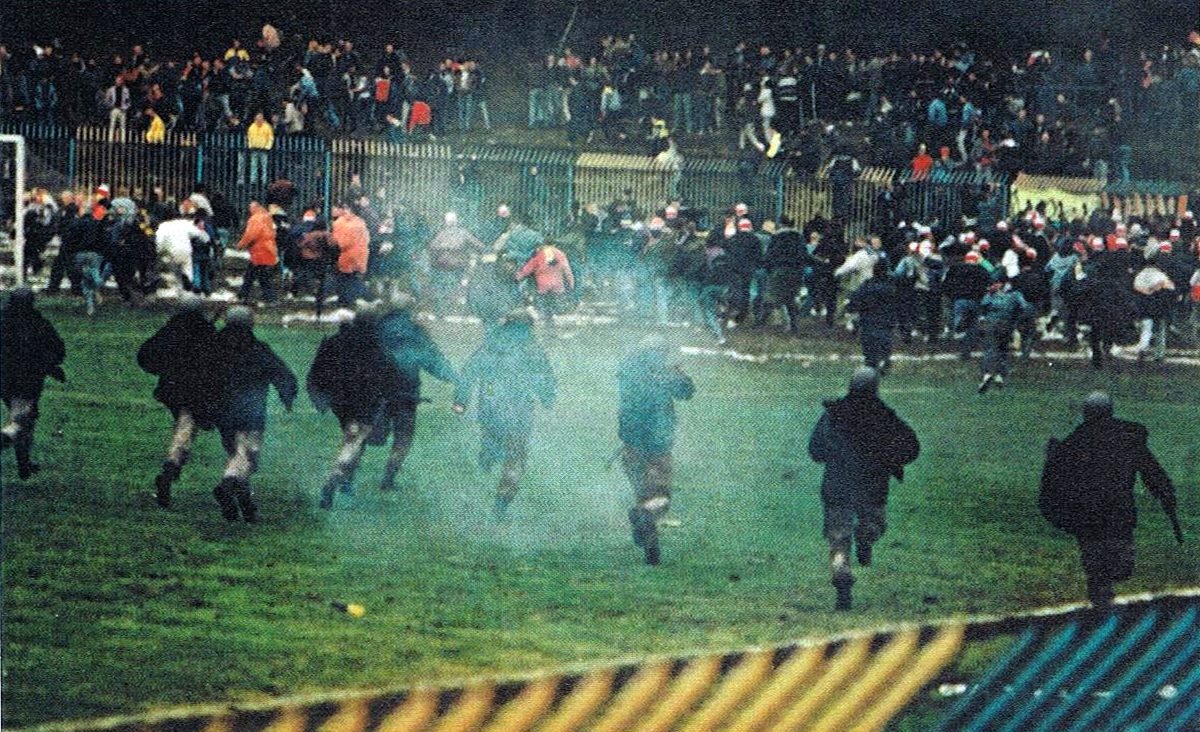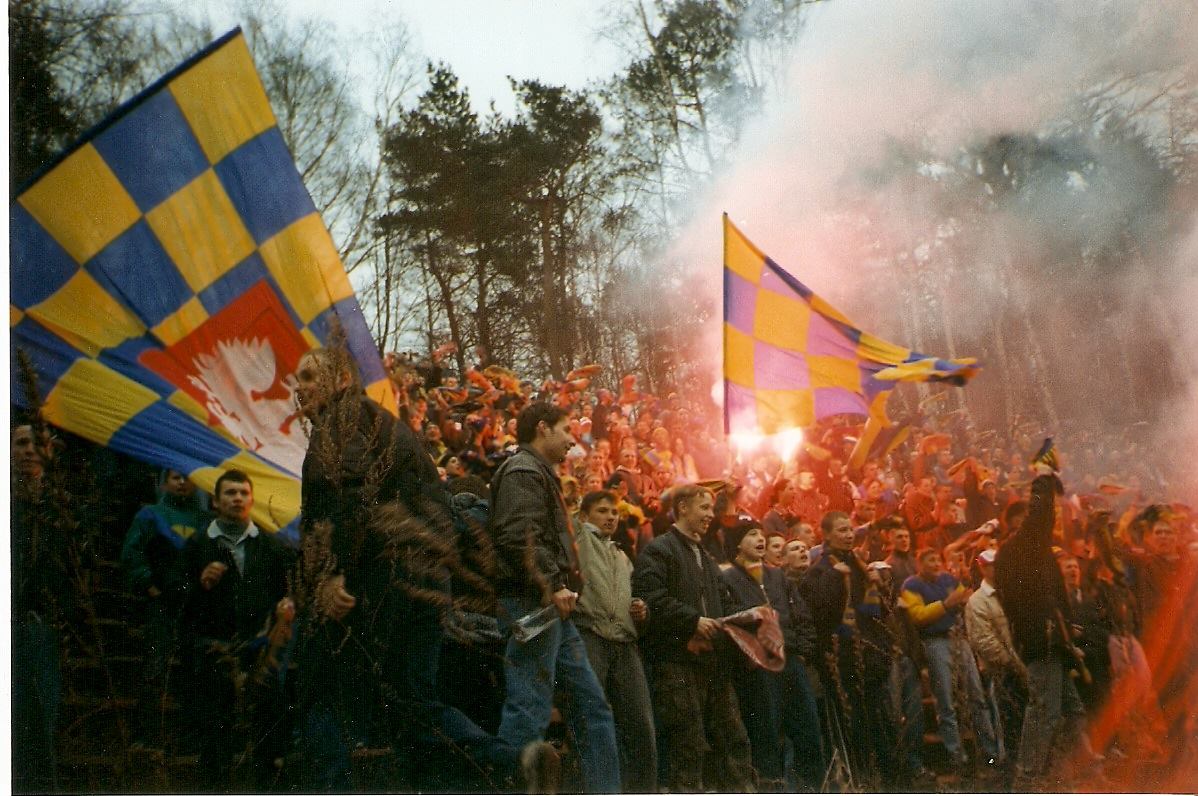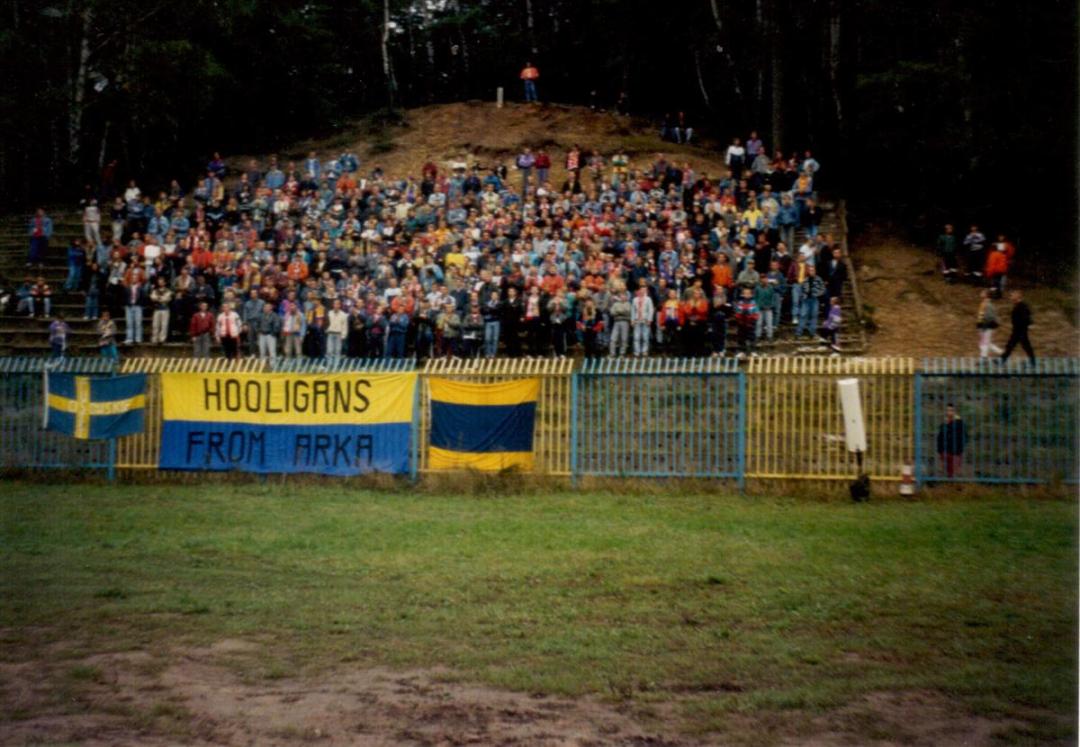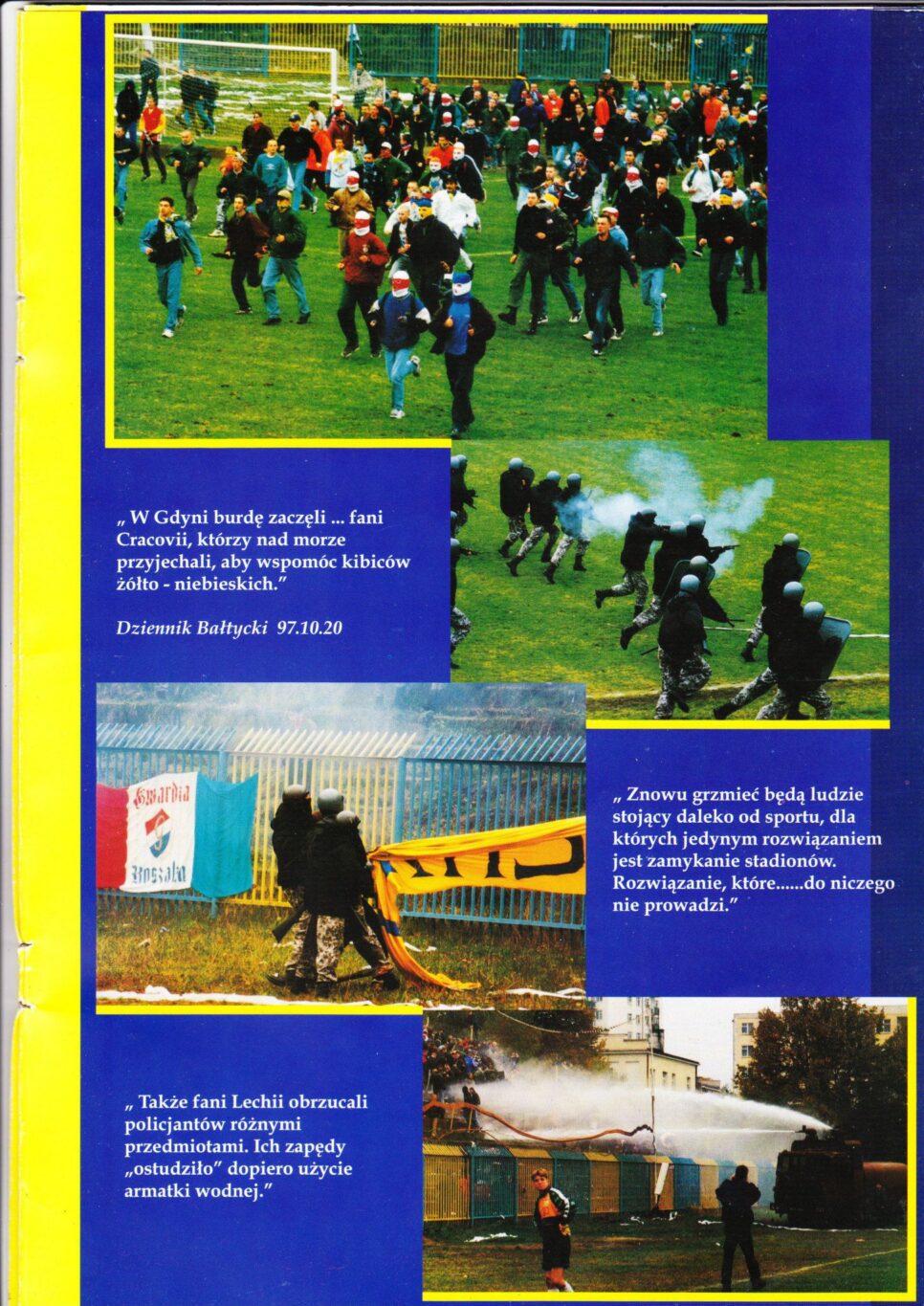 The End
Arka played their last game at Ejsmonda Stadium in the summer of 2000, and swiftly thereafter most of it was bulldozed to make way for a fancy pants tennis club. Brilliantly, though, the Gorka remained and in the succeeding years efforts have been undertaken to tend it. Now granted 'protected' status, since 2012 it's been the scene of annual get togethers attracting hundreds of flare-wielding fans looking to pay tribute to their spiritual home.
In fact, a campaign is even underway to restore it completely so as to transform it into a tourist attraction – personally, I see this as almost sacrilegious, almost the equivalent of the Romans having a whip-round to install seats in the Colosseum: history, where I'm concerned, should remain untouched and left to gracefully deteriorate as nature would have it.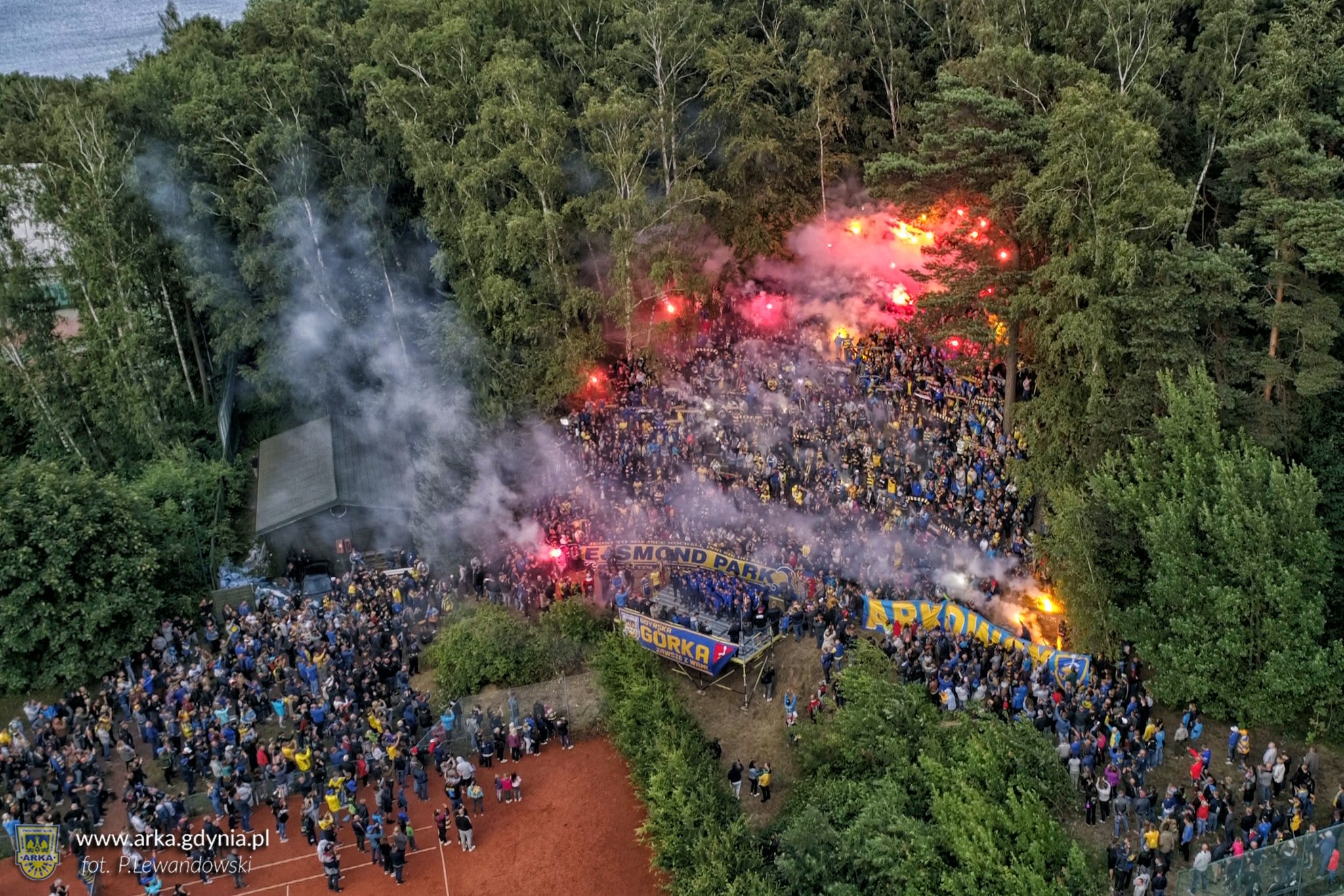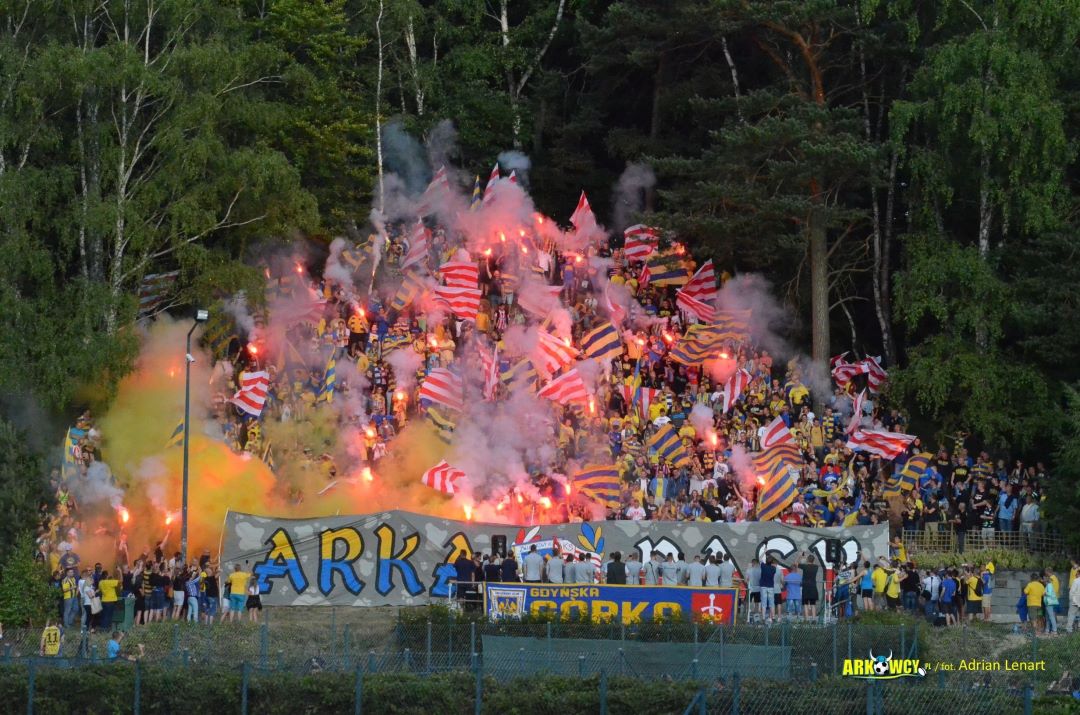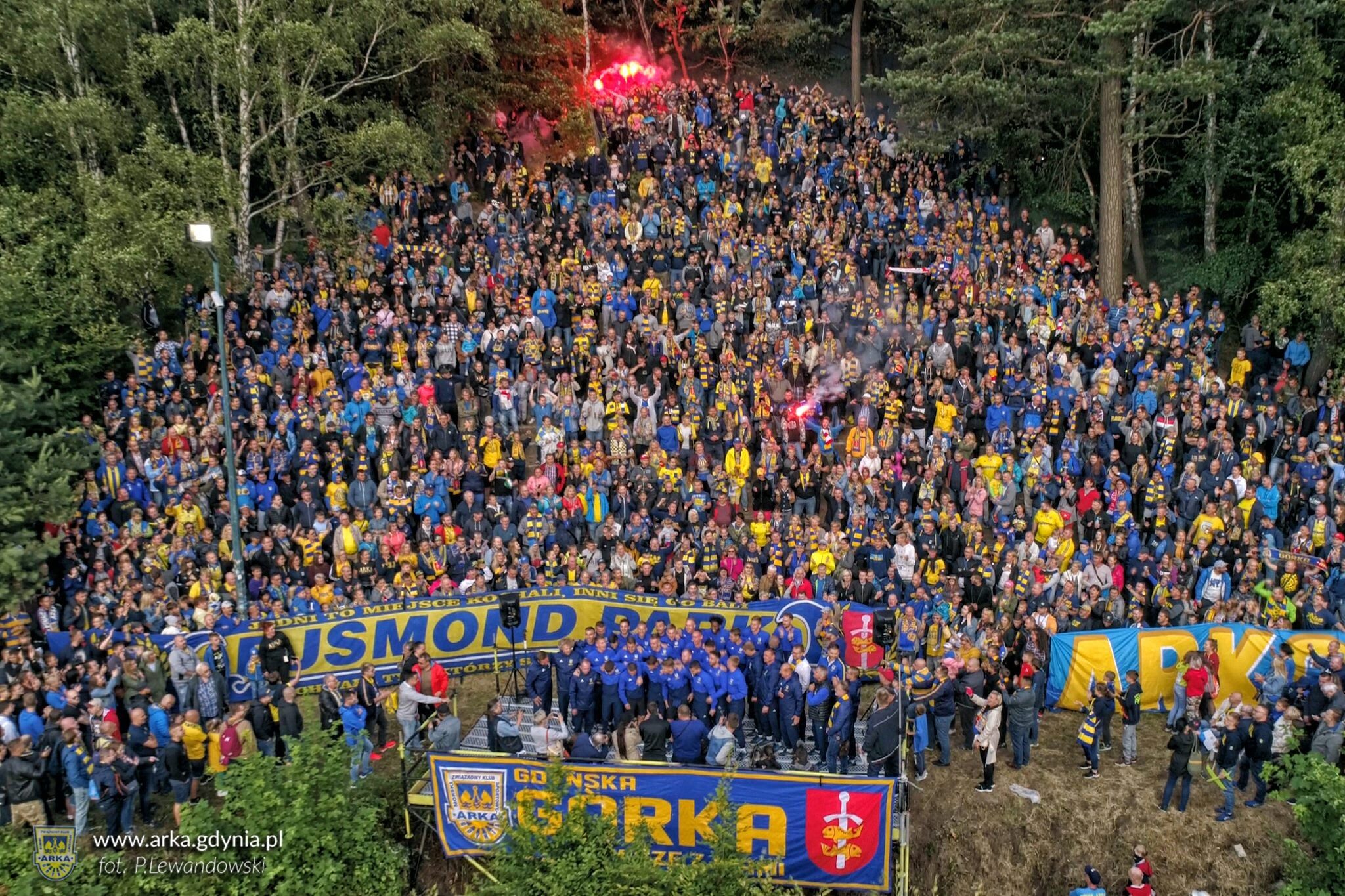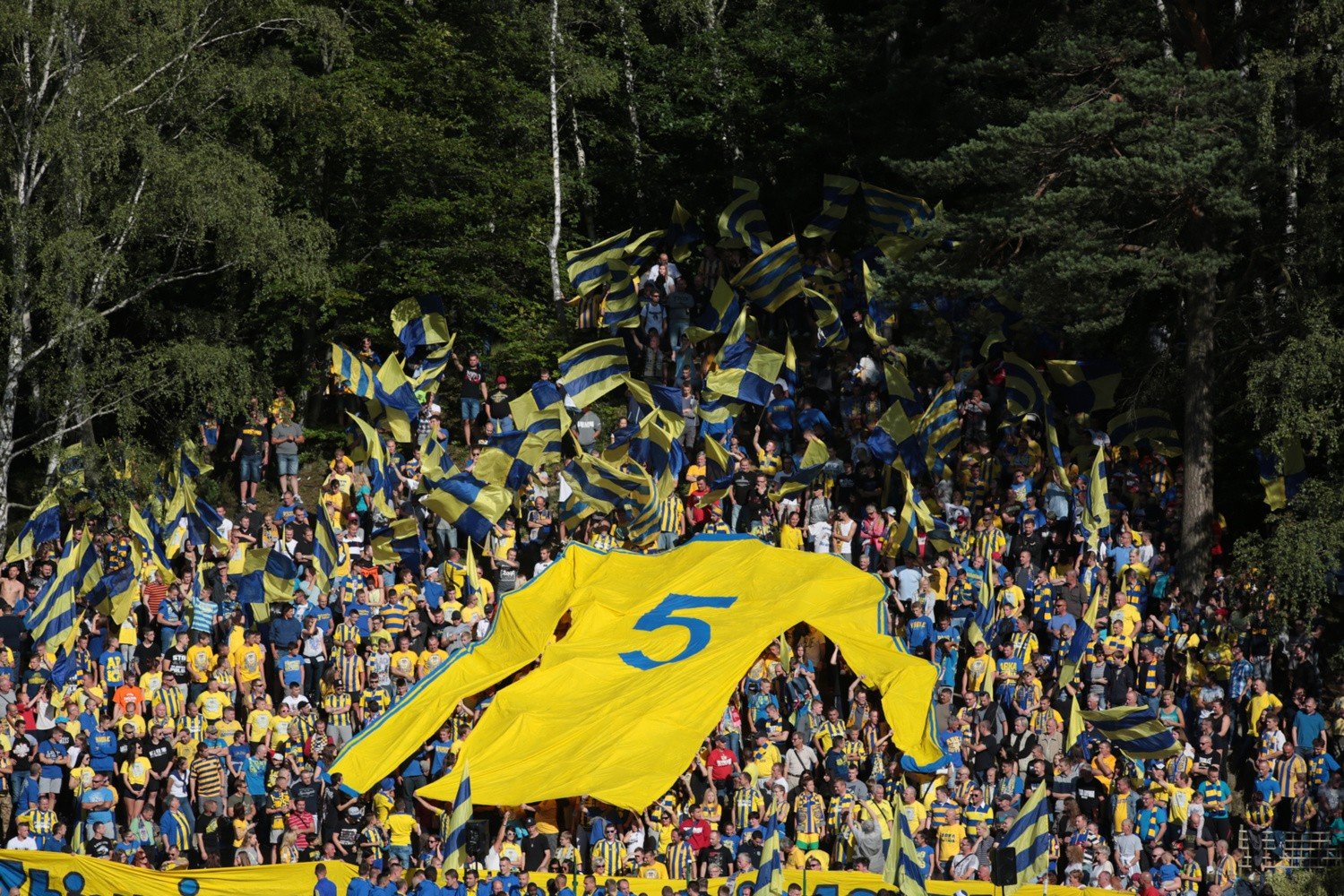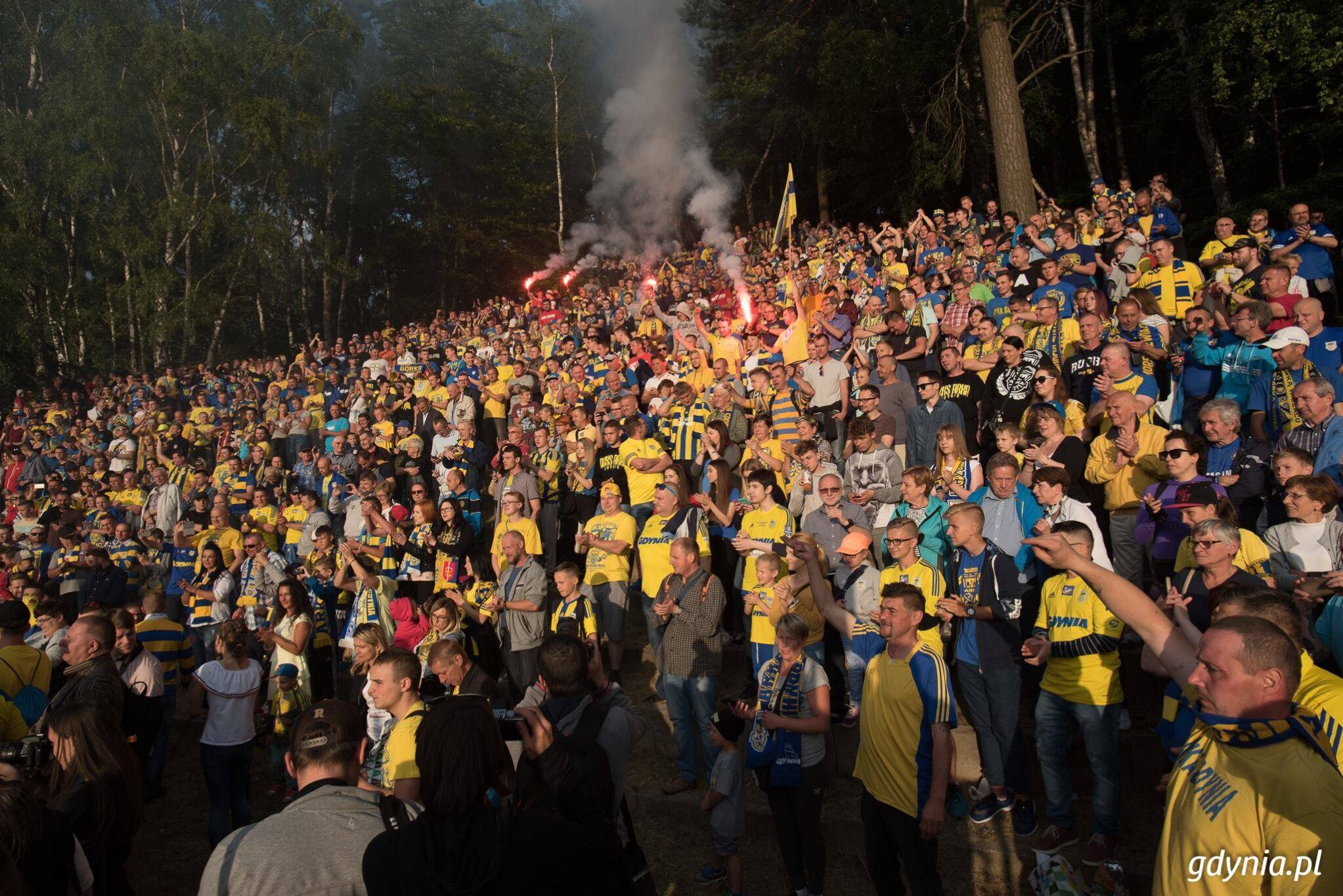 For sure, I think it's enchanting enough as it is – featuring a commemorative boulder and some decorative plaques celebrating star players, the terrace opens out to present a steep expanse of grassy, uneven steps framed by scrub and vegetation. Over the treeline, one can just about make out the Bay of Gdańsk and the ships that pootle in and out of Gdynia's docks. A place of silent refuge, the Gorka feels like a place of historical contemplation: chipped and frayed it might be, but even in this decrepit form it is simultaneously iconic and invincible.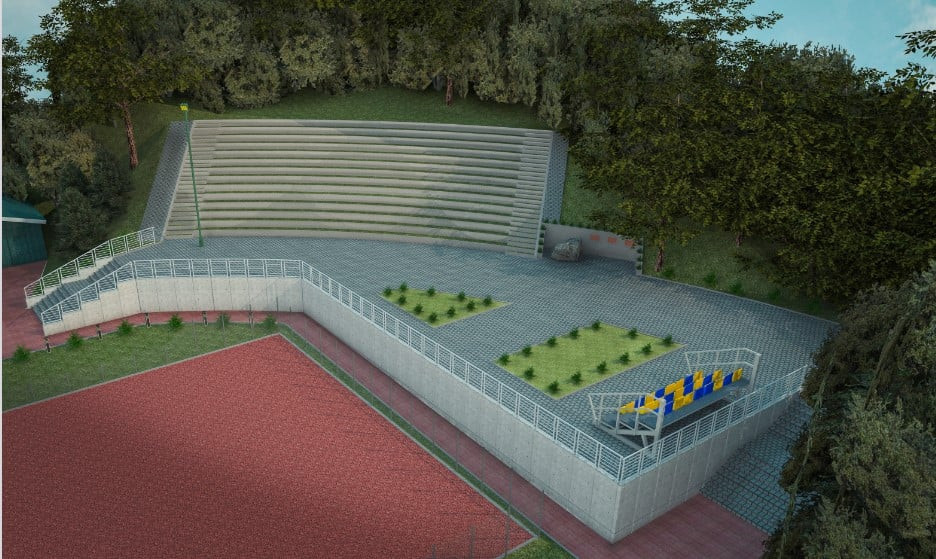 Some Context
I've been meaning to make this post for a while, but it was only the recent death of Rybak that finally guided me to my keyboard. Arguably the most famous fan in Poland, it was under his terrace leadership that Arka became such a force to be reckoned with. Of his more high profile misadventures, it was his idea to conceal iron bars inside baguettes during a Poland game in Paris.
As the 90s came to a close, however, he renounced his former life and instead chose to vent his rage legally and co-founded the Arka rugby club. Together with other ex-hooligans, Rybak's team became the subject of a cult documentary. The ultimate sporting story, within years this ragbag collection of hools had been crowned champions of Poland.
Releasing a best-selling biography earlier this year, this legend of the Gorka was without doubt one of the biggest figures on Poland's fan scene; passing just before Christmas, apparently as a result of carbon monoxide poisoning, that his death made the national press demonstrates the esteem that he was held in.
Geography
There might be other ways to reach the Gorka, but should they exist then I imagine they involve slashing through bushes in the manner of Indiana Jones. Instead, use the Arka Tennis Club on Ejsmonda street as your point of entry. From there, weave your way past the numerous clay courts before coming face-to-face with this stunning little terrace.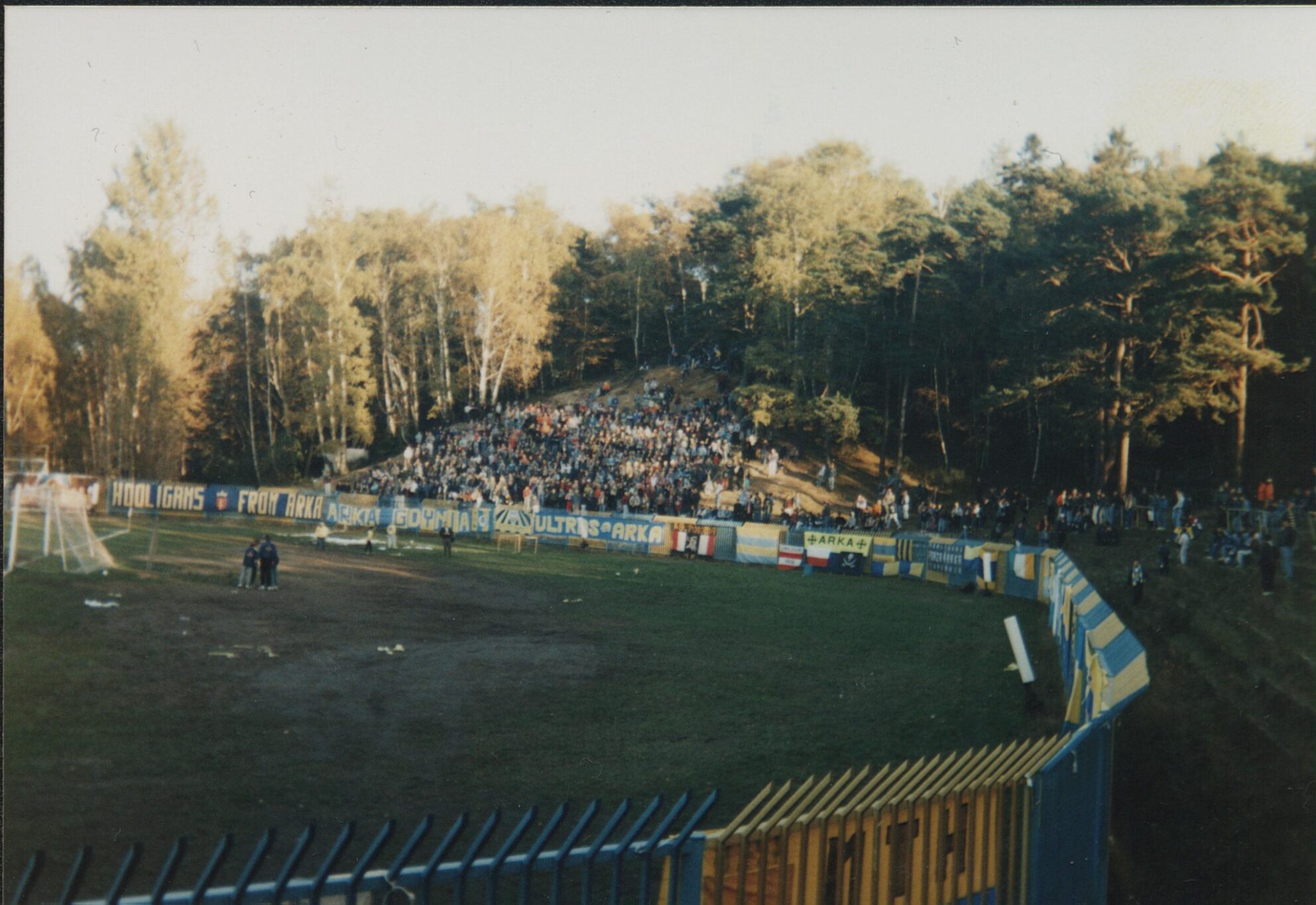 ---
Where possible, I have tried to credit archived images to their rightful source – in many cases, however, that has proved impossible. I am indebted, also, to the excellent Ejsmond Park facebook page (CLICK ME!) and their exhaustive collection of historical images.