Date: 22 April 2023 / League: Polish 7th tier
Final Score: 5-2 / Attendance: approx. 50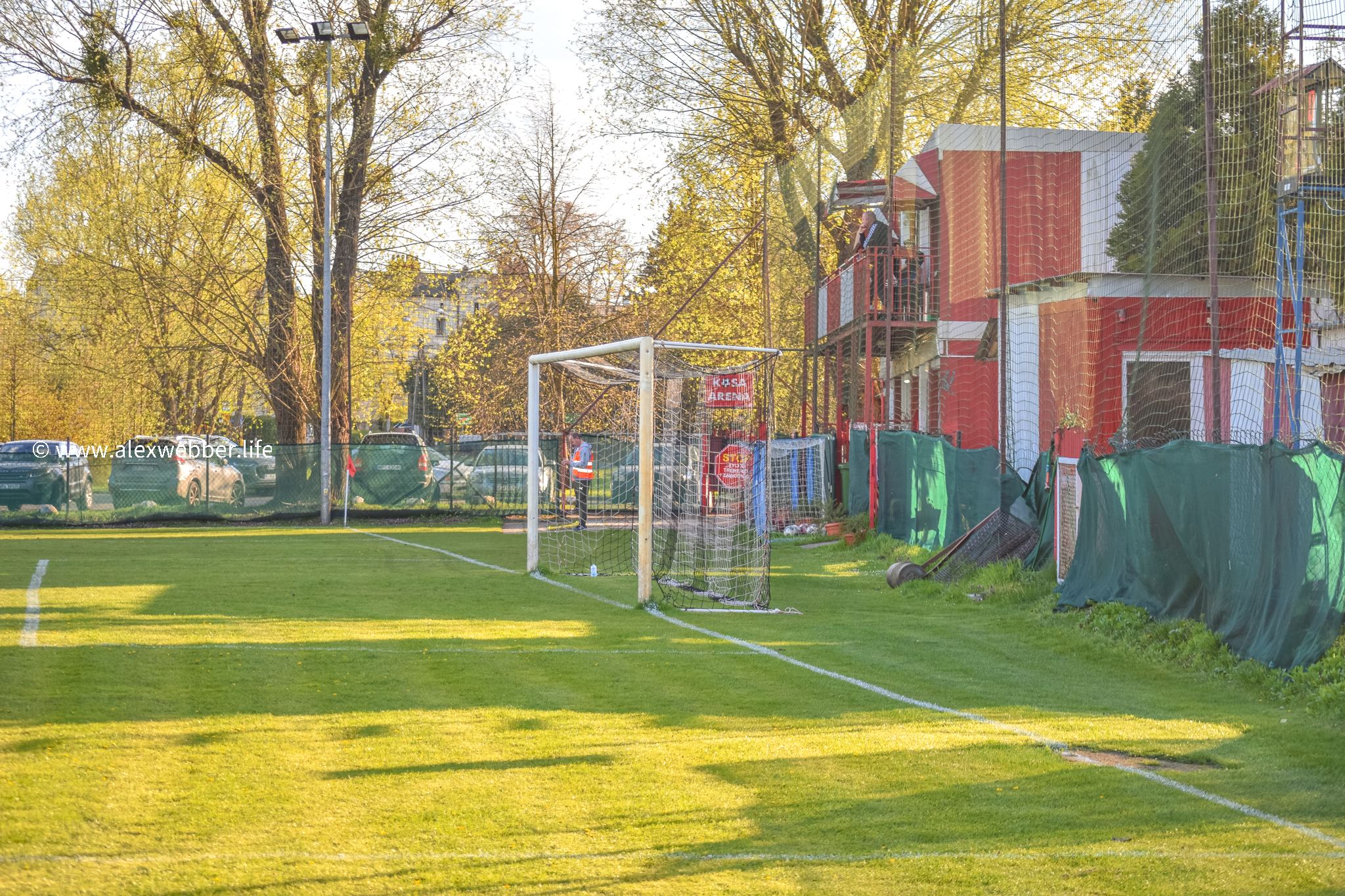 Experience
Asked to name my five favourite grounds in Poland, and I would not hesitate to include the Kosa Arena high on that shortlist – compact but full of personality, it's the kind of undiscovered gem that I truly adore.
Now, I've written at length before about it (for that, CLICK ME!), so I'm going to keep this post brief – tucked away in a wealthy satellite town just south of Warsaw, this hidden jewel offers up a feast of oddities. Wedged incongruously between a train line at one end, and a quiet back road at the other, it's the only ground in Poland – and possibly the world – where you can watch one half perched on railway sleepers before switching in the second to enjoy your football from a bus stop.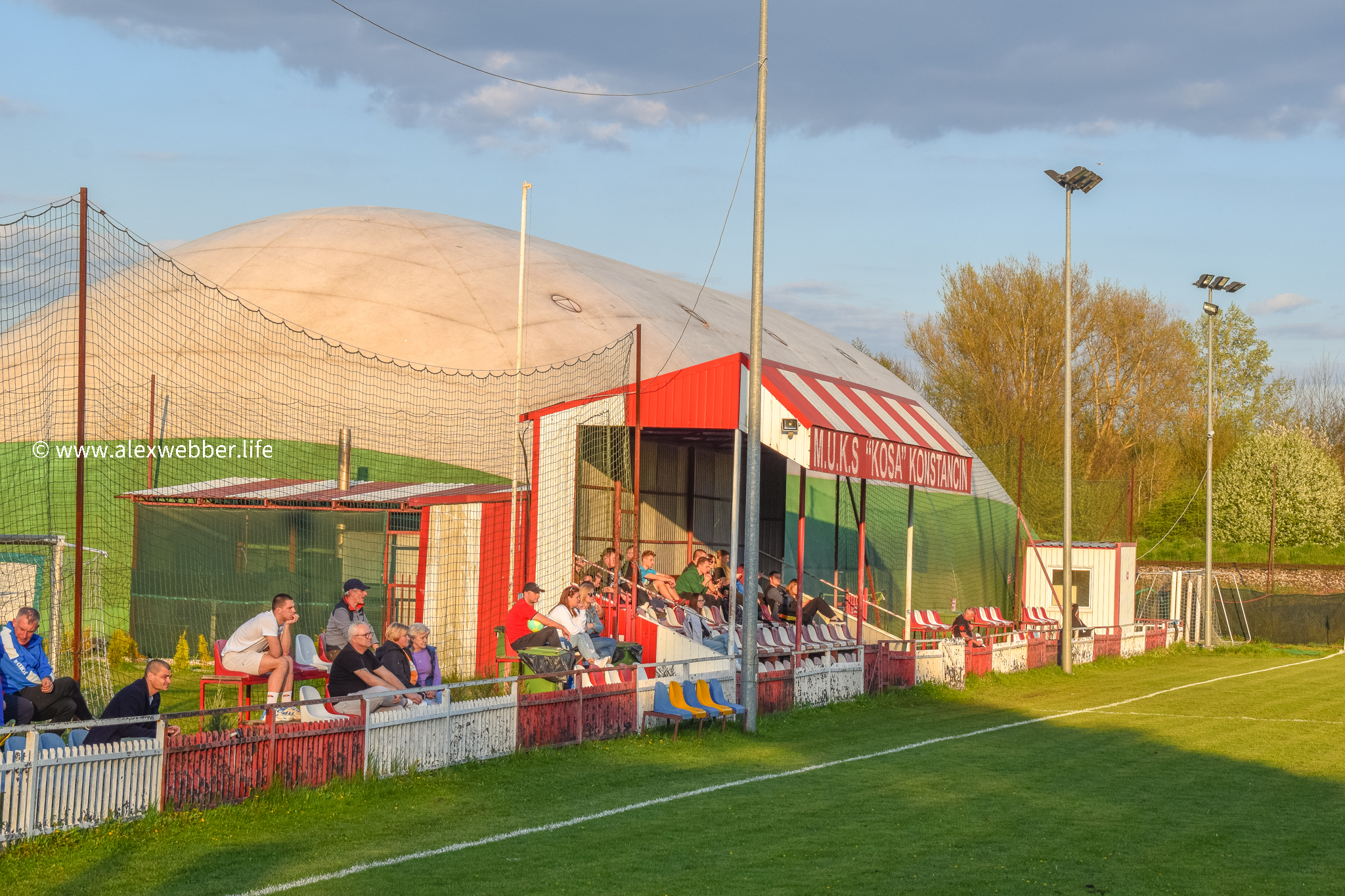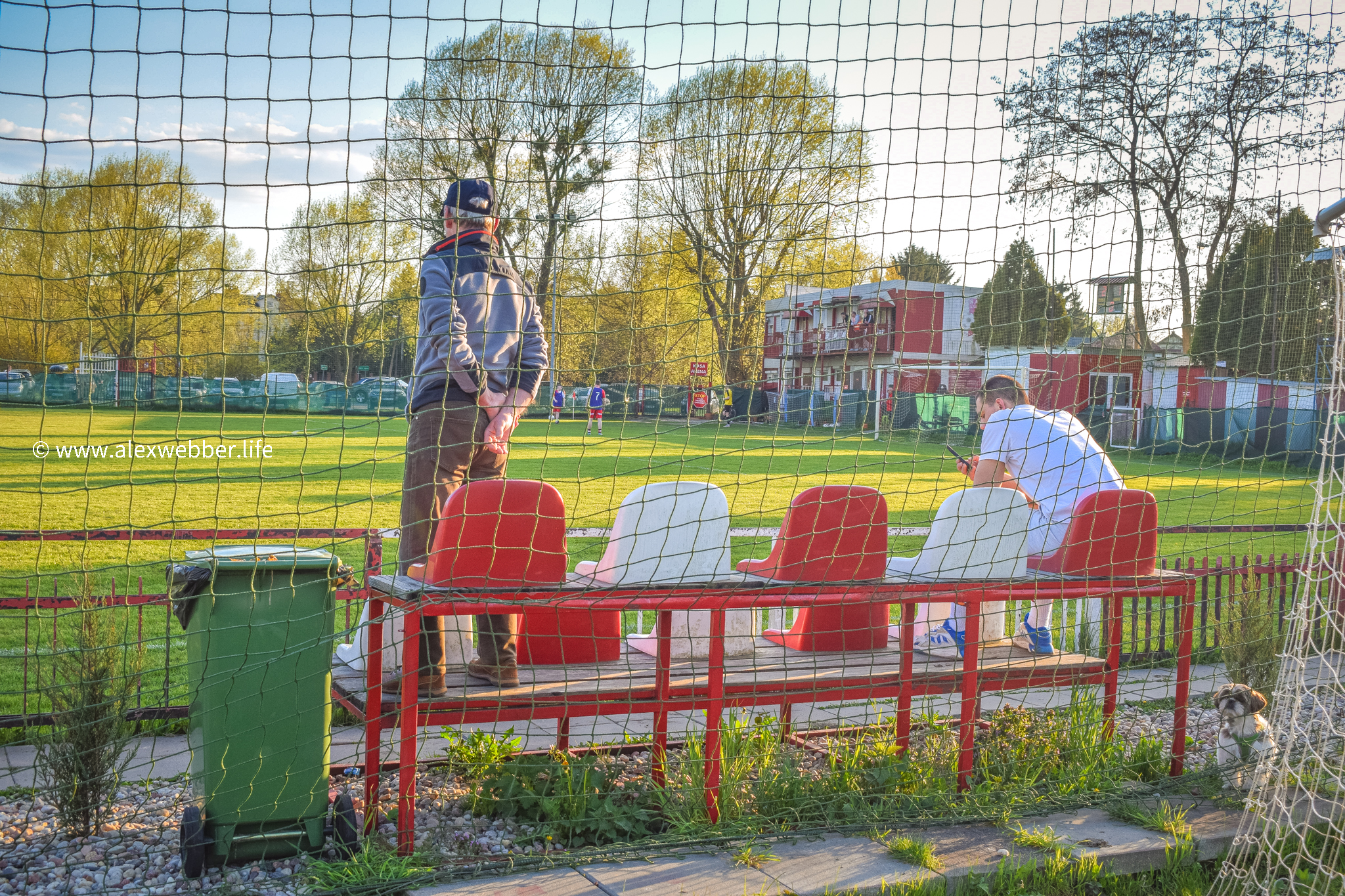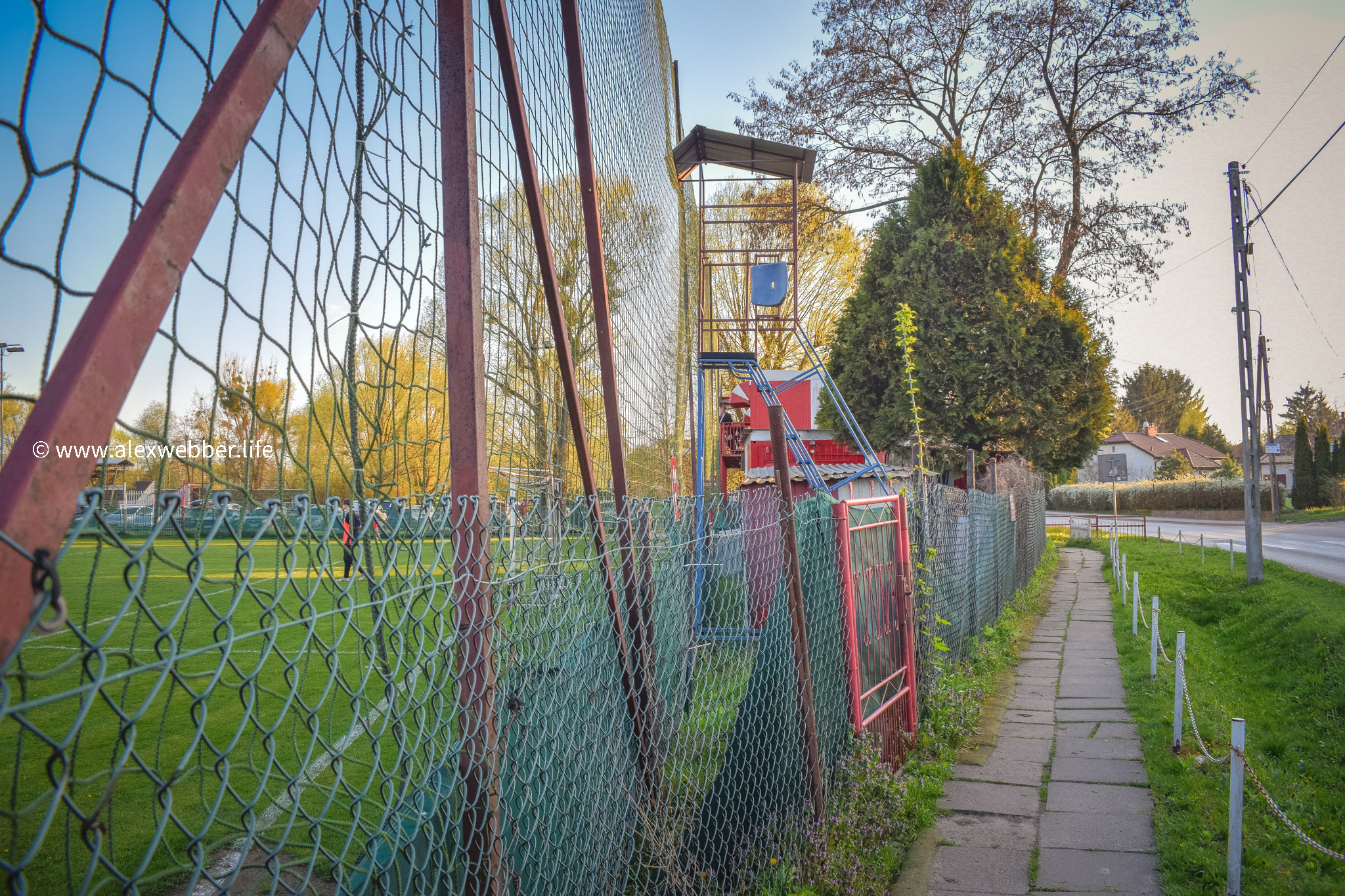 Where the latter is concerned, those waiting at the aforementioned bus stop will find themselves so close to the action, that they can practically touch the players.
Full of odd angles, cobwebbed picket fences, and trim red and white colours, there's something about it that brings to mind a miniaturised version of Southampton's Dell and Brentford's Griffin Park.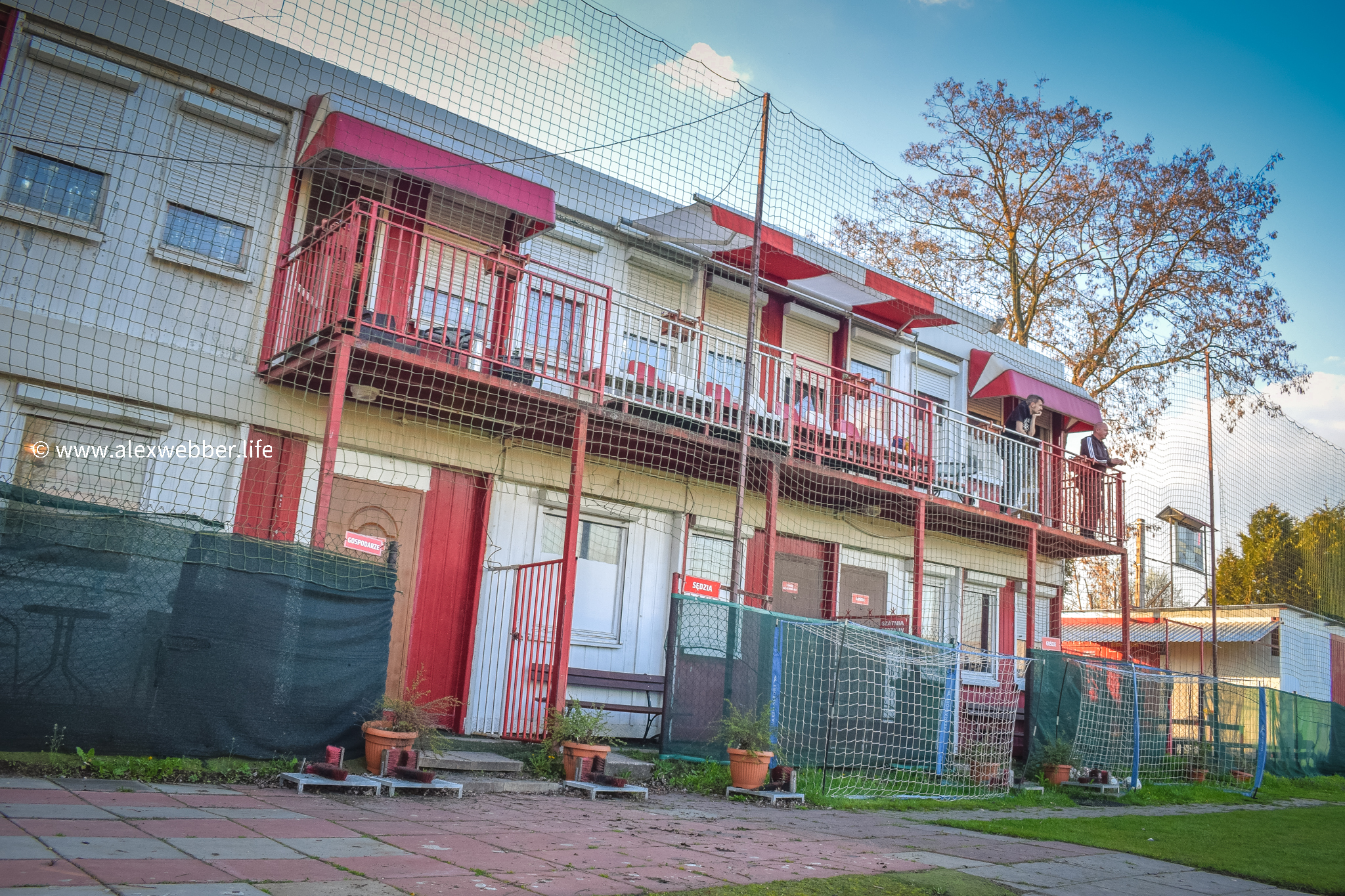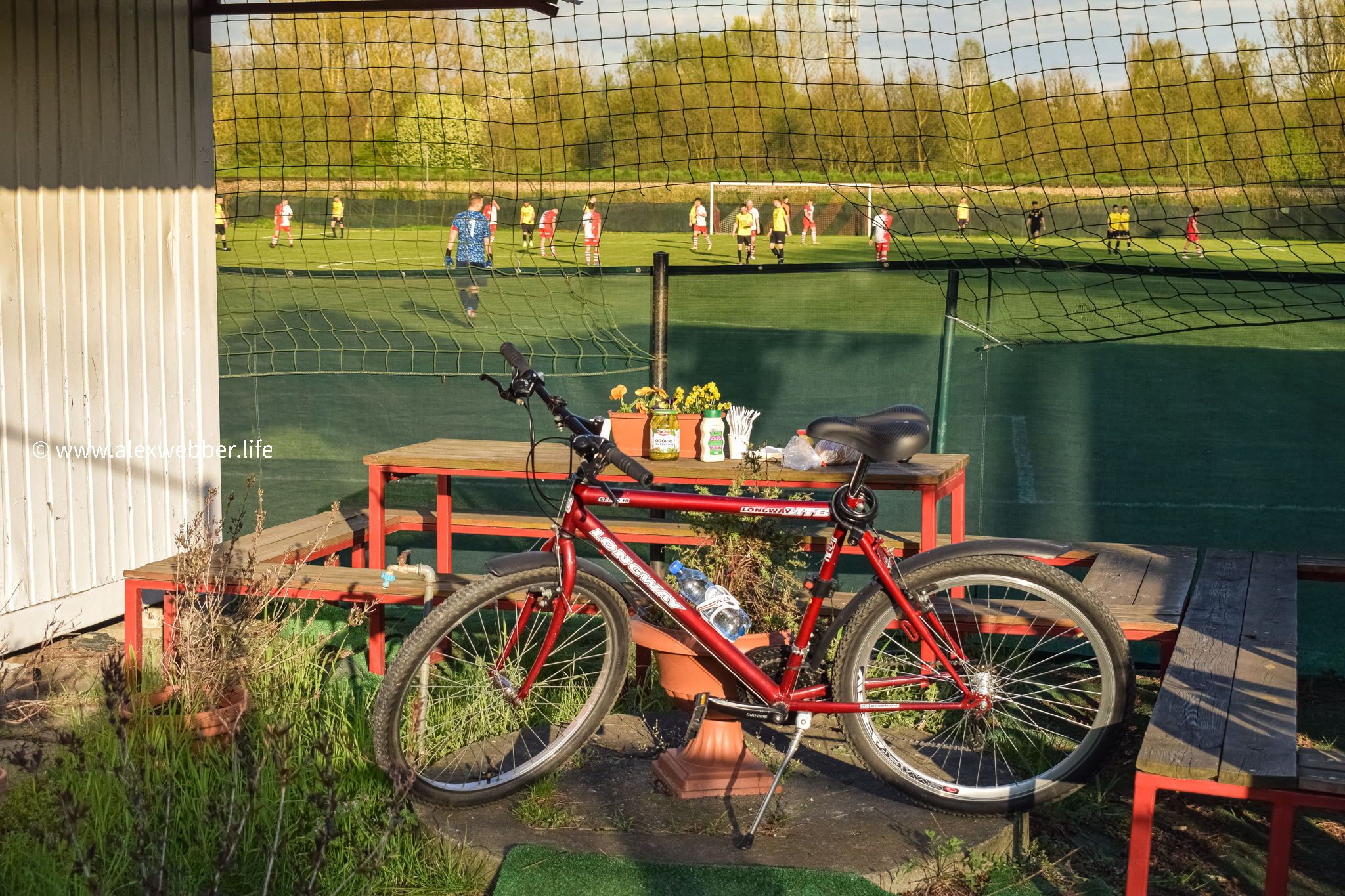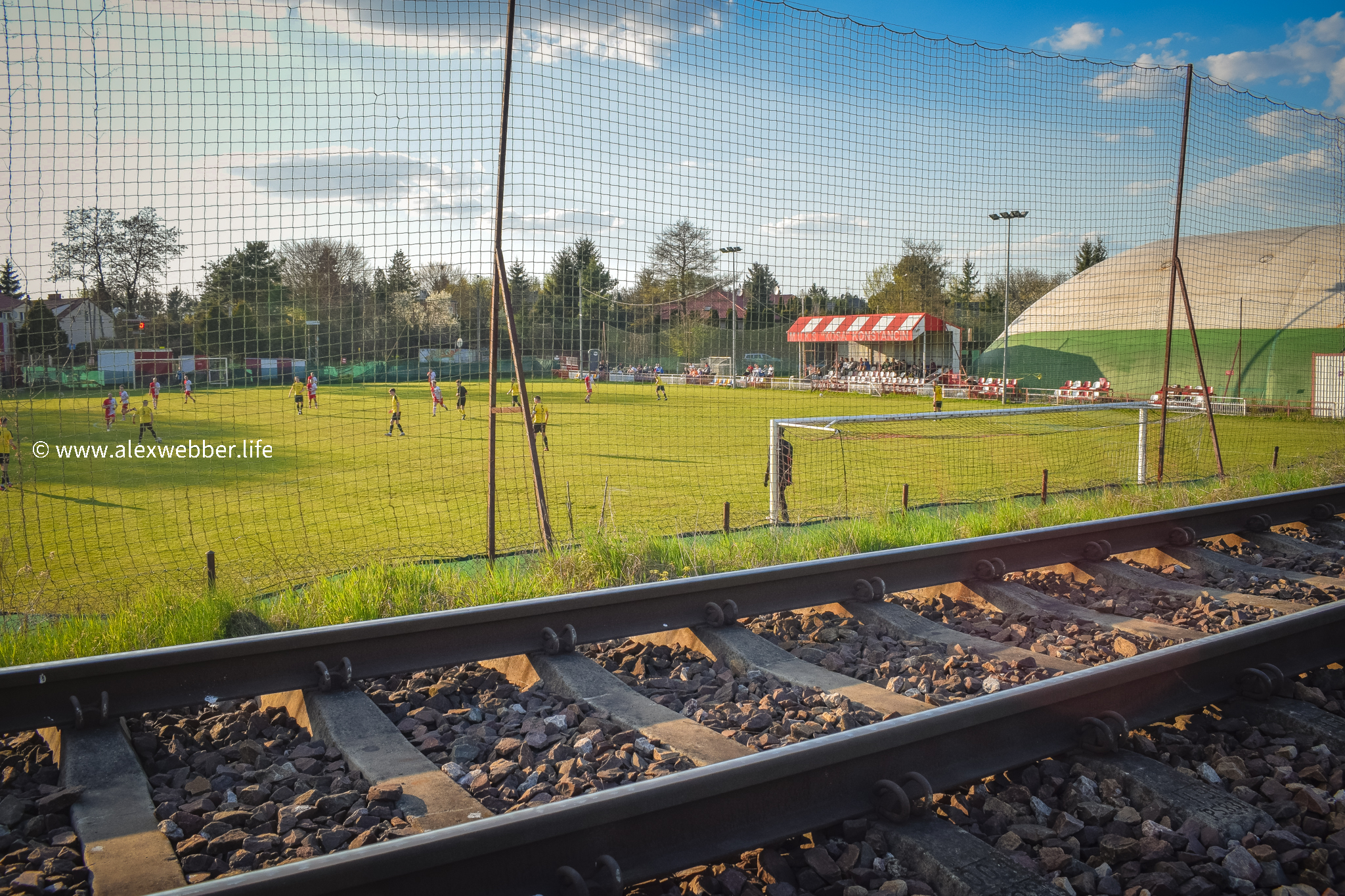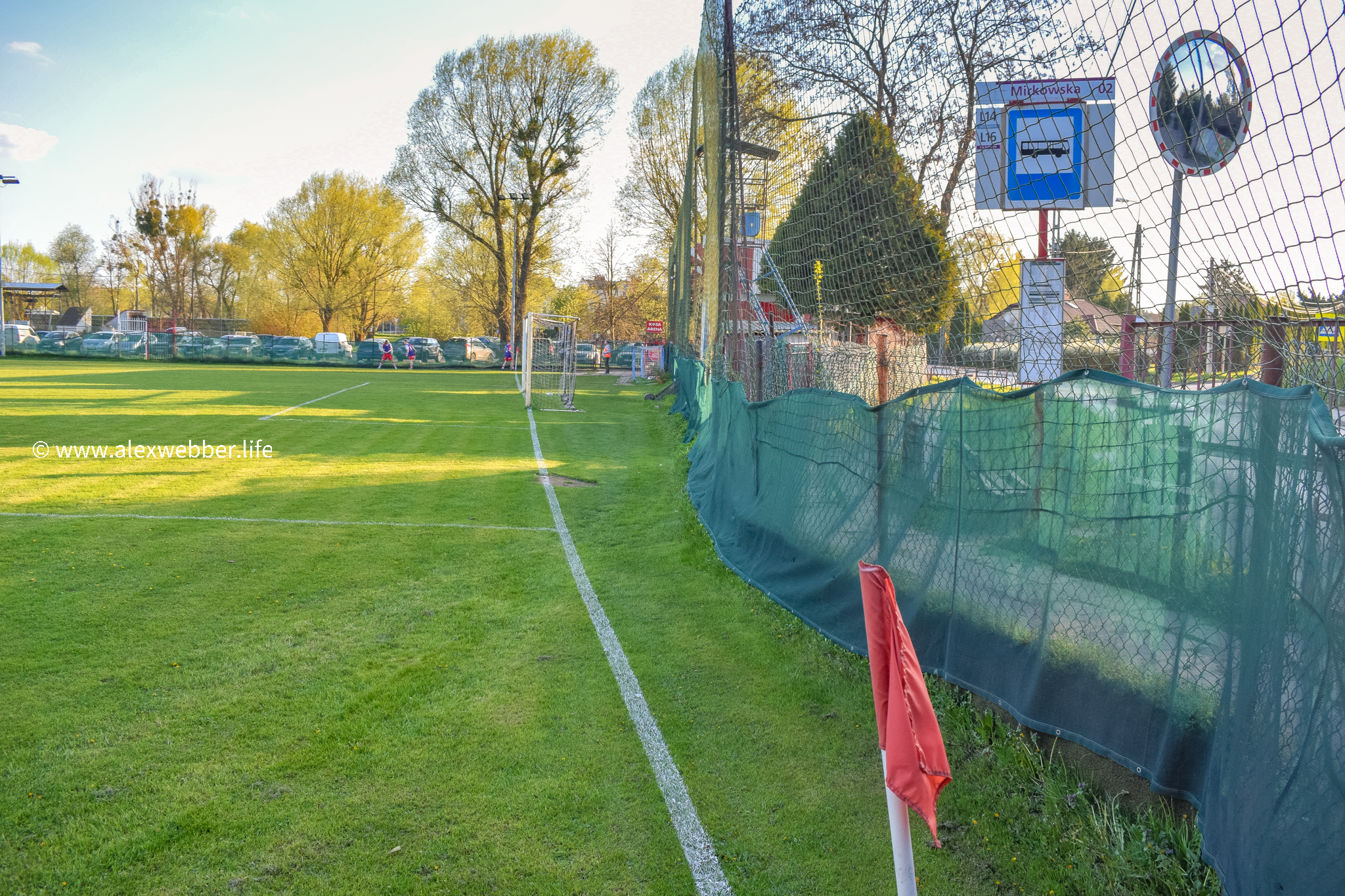 Filled with unique points of interest, other standout elements include a tiny chocolate box of a stand with bouncy wooden gangways and a club house behind the goal touting flowerpots, BBQ stoves and an upstairs gallery for the team's officials to enjoy. Better still, it all catches the sun in such a way as to practically glow in the warm, exquisite shades of the early Polish summer.
Simply extraordinary to look at, there is much here to love, and that includes an open booze policy that saw me getting plastered on the bottles of Putin Chuj (rough translation: Putin Dick) that I had the foresight to bring along – the lower leagues of Poland simply don't get any better.