In A Nutshell
Hidden in a jungle of undergrowth, Zaglebie's former ground is a tranquil piece of history that's there to be enjoyed before hitting up a match at their current ground next door.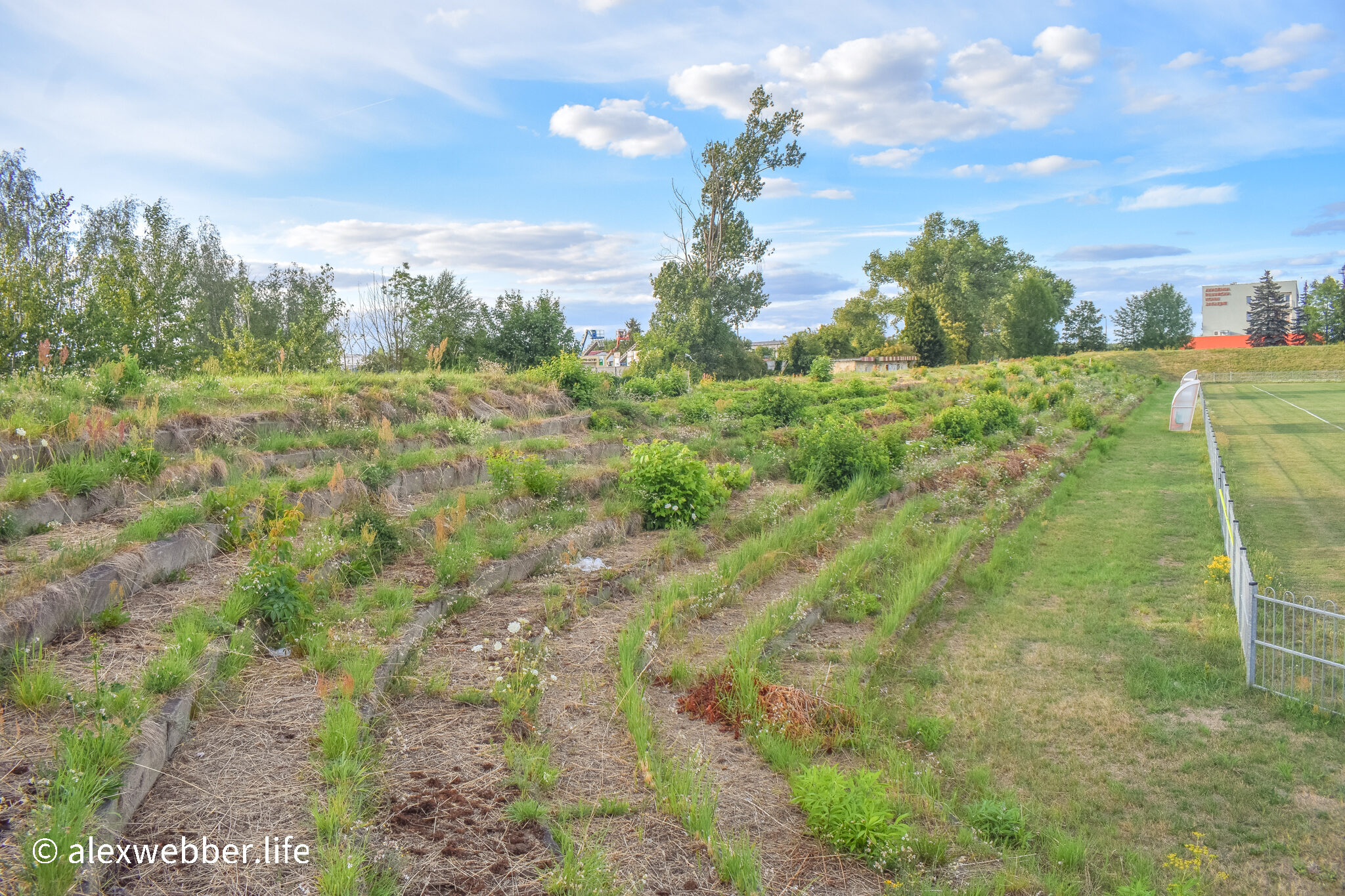 Background
Built in the space of just two-months, this ground was christened in 1972 and for 13-years after served as Zaglebie's home. Astonishingly, given how small it looks, it saw some huge crowds, not least a record 20,000 spectators for a QF cup match in 1974 against Gornik Zabrze. It was here, too, that the club achieved their first promotion to the top flight in their final season playing here.
Moving in 1985, this ground nonetheless survived demolition and from what I can work out continued to serve as the home of the B team until relatively recently – given the tidy state of the pitch, I'm assuming that to this day one of the youth or academy team still use it for football. For the sake of posterity, I include a pic I've found online of its glory years – I'm unaware of any copyright issues, but if I'm in breach then please let me know!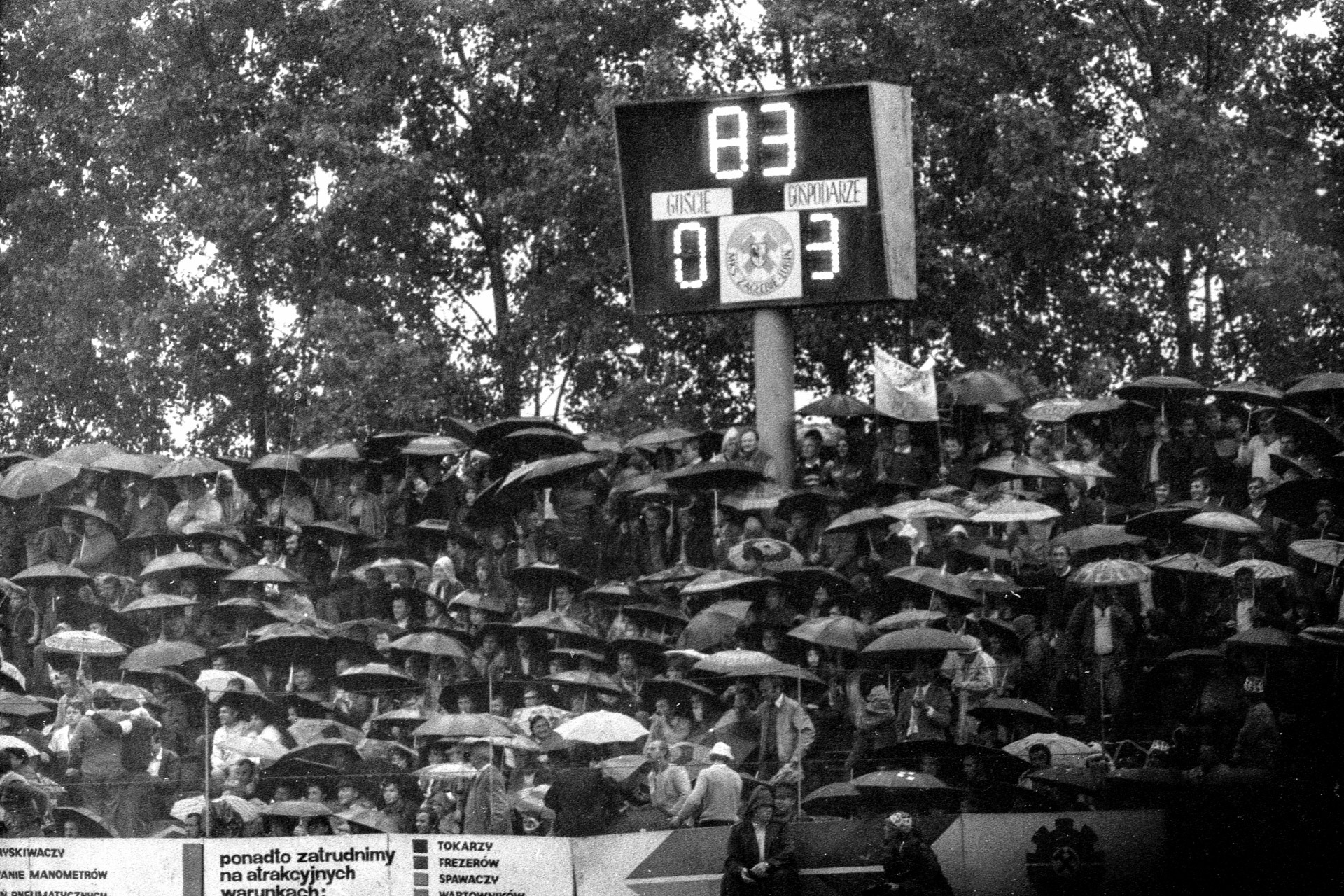 Stadium
In town for Zaglebie's inaugural match of the season, I found this fossil of an oldie strictly by accident – i.e. looking at Google's satellite imagery to see if there was anywhere I could have a pint prior to the game. I didn't find a pub, but I did find the contours of an abandoned looking stadium. Seeing that I'd arrived with heaps of time to spare, it would have been criminal had I not investigated further.
Located a stone's throw from Zaglebie's current ground (which itself is a ten-minute walk from the Zaglebie Stadion train station), it's a shell that's been swallowed almost entirely by grass, trees and triffid-style plants that reach past the waist. Suspecting I would need to hurdle a fence to get any further, I was surprised to find access gained easily enough courtesy of a bush in a scrapyard on this ground's northern fringe.
Slashing through the nettles, a little like a Victorian explorer in the jungles of East Africa, you emerge on the other side to find yourself confronted by a lost world of football. Framing a neat and tended pitch in the centre, the sides still contain traces of the past: terrace steps and seats are equally discernible through the thickets, likewise an away pen in the corner that's a joy for the eyes. Rugged and overgrown, the scene is given added visual interest by the sight of the new stadium looming in the distance across the concrete tundra that is the windswept carpark.