Date: 13 November 2022 / League: Polish 7th tier
Final Score: 2-2 / Attendance: 75 approx.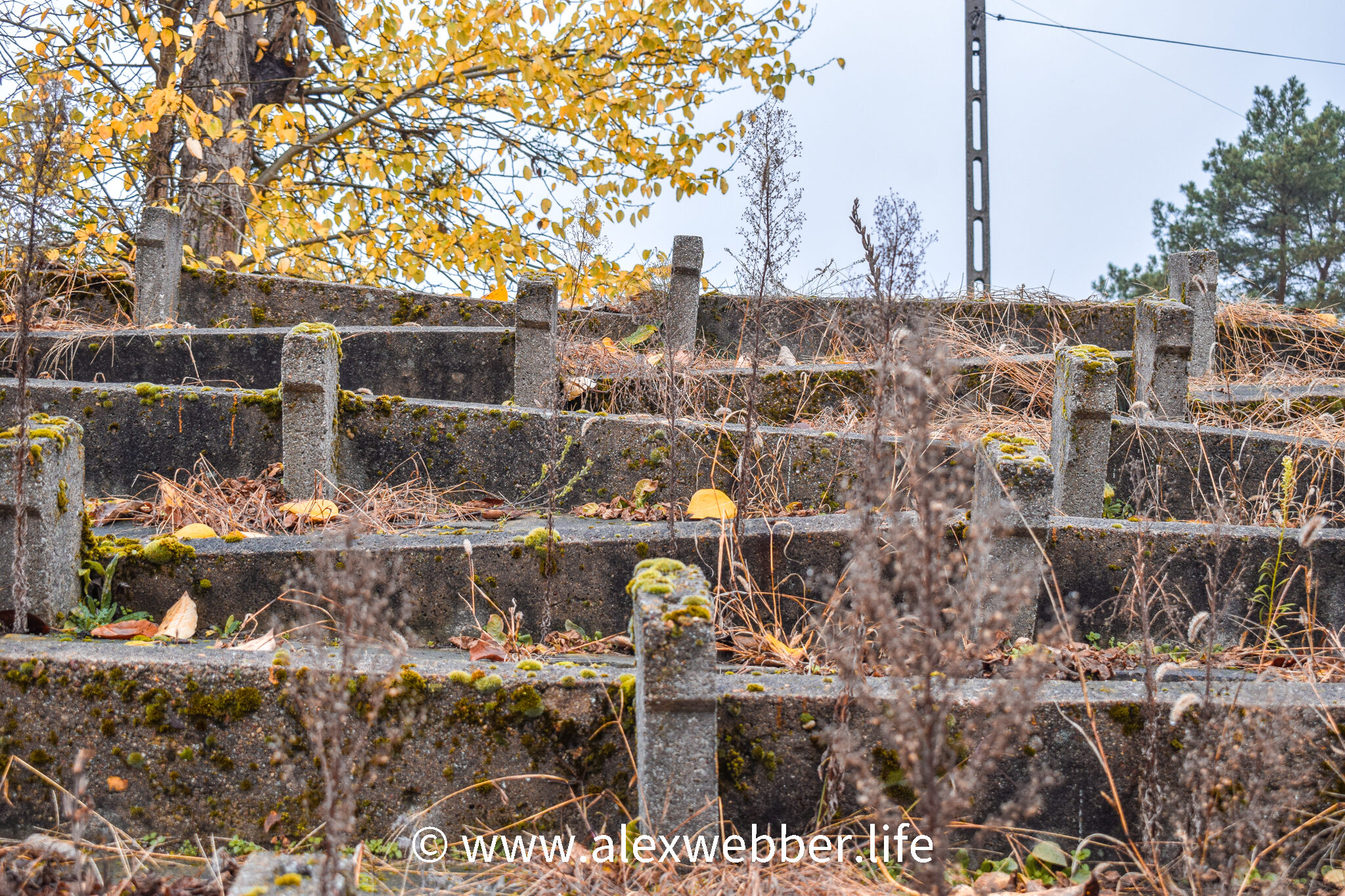 In A Nutshell
A ruined ground and an enthusiastic display by seven teenage Ultras dish up an afternoon of unexpected merit…
Background
Established in 1924, OKS Start Otwock were born as a result of the boom that the town experienced in the inter-war years. For years it flourished as a spa retreat for Warsaw's wealthy, as well as an important rail junction linking Warsaw to the east. This growing importance saw Otwock given its city rights in 1916, and the formation of a sports club was a natural step in the town's development.
Allegedly, the team raised money for their kit and boots after knocking door-to-door and asking for funds. Thereafter, there's not much I can tell you about the club as the internet's memory appears to have gaps.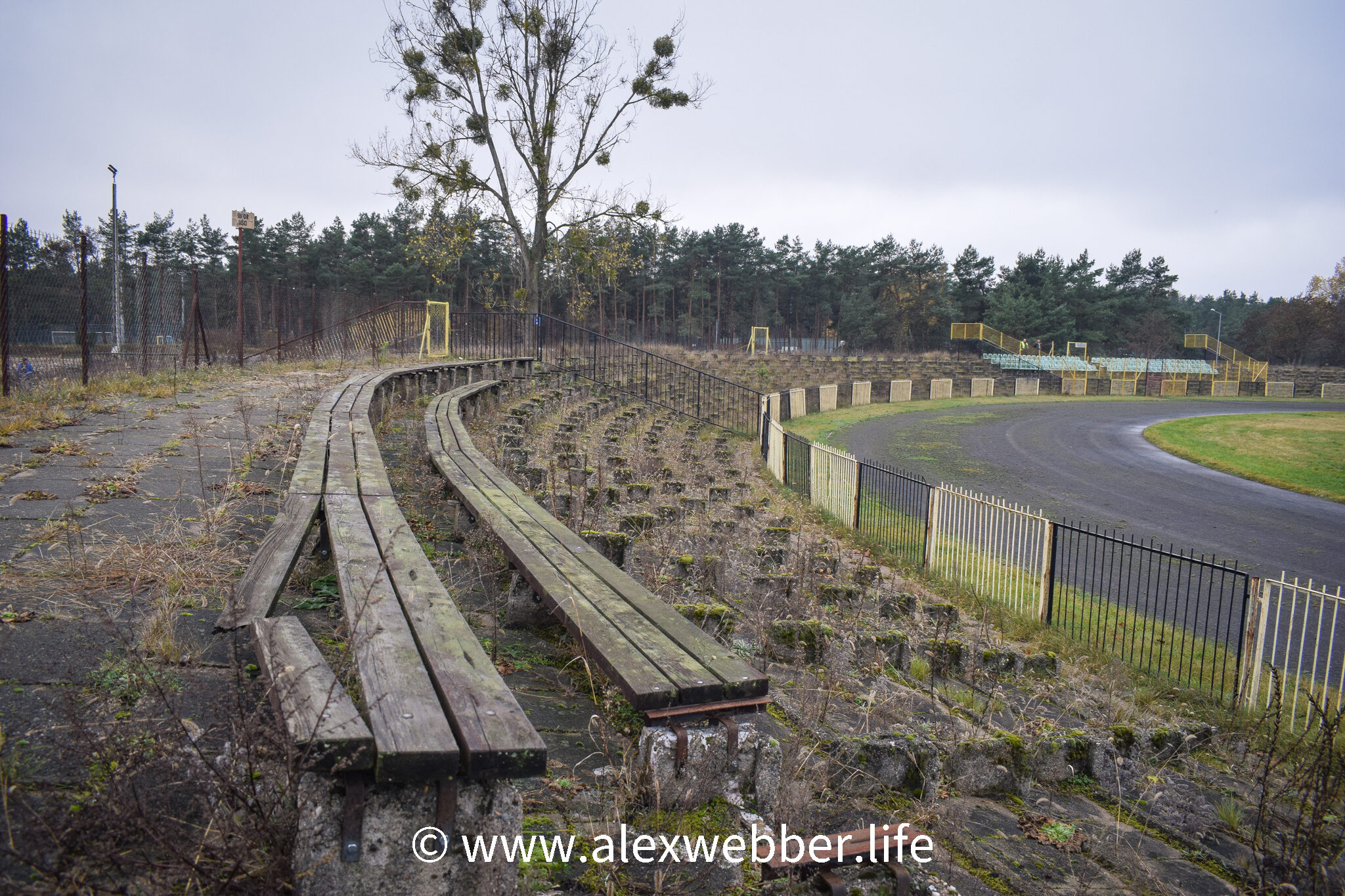 Currently struggling in what I think is the seventh tier of Polish football, the club experienced some fleeting episodes of glory during the 2000s when they reached the Quarter Finals of the Polish Cup and competed in the playoffs for promotion to the second tier (at least, that's what I think going via Google Translate).
Although principally famed for their athletics section, the football club has produced some diamonds, notably Janusz Zmijewski who would win 15 caps for Poland while playing for Legia in the 1960s, and Jan Gawronski, who would later go on to represent the now defunct Gwardia Warsaw in the European Cup in the 1950s.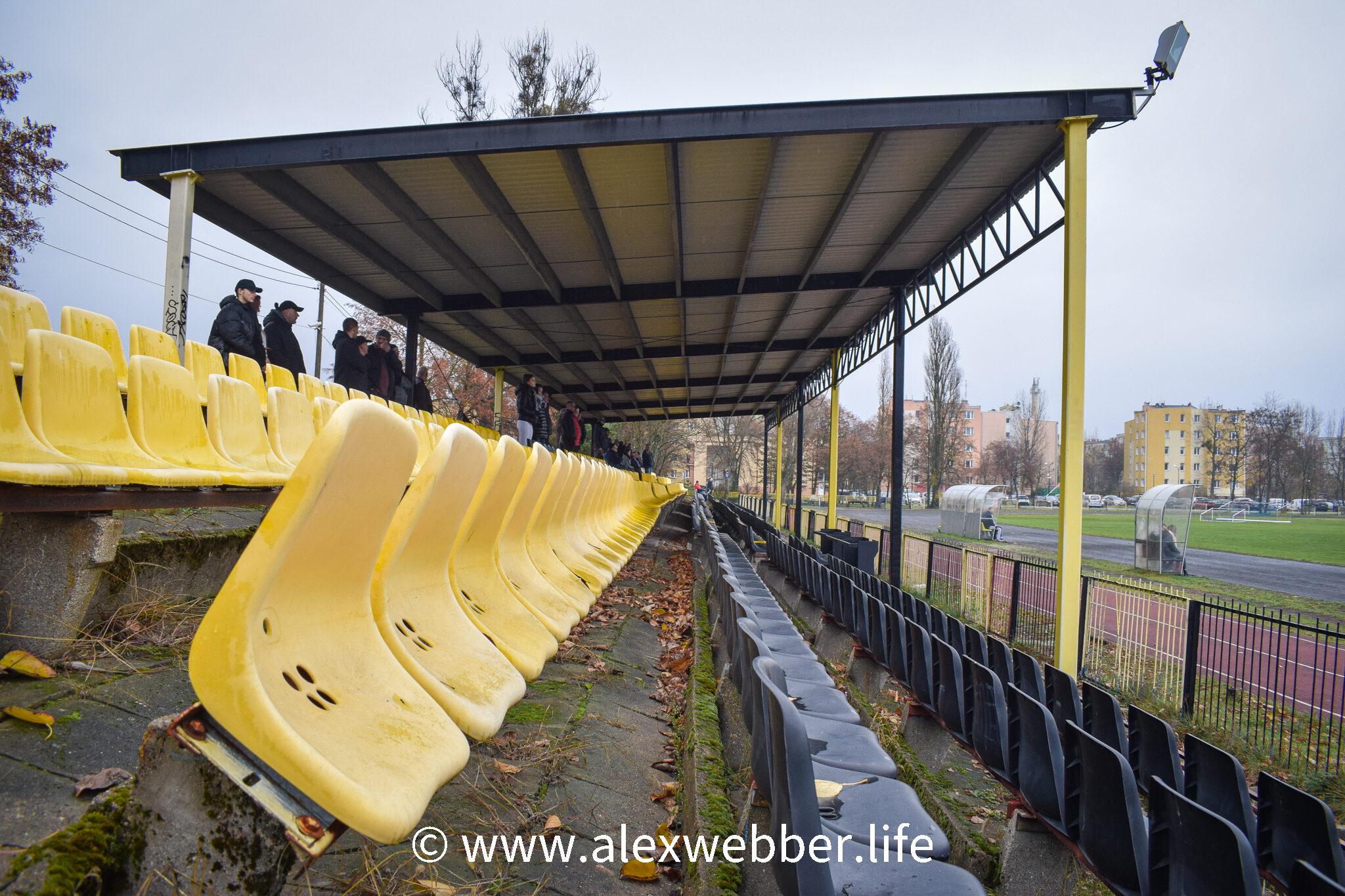 Trivia
Dating from 1936, the stadium was initially named after Josef Pilsudski, the founding architect of the modern Polish state. Changing its name in 1999, today its title honours Tadeusz Slusarski, a pole vaulter that won Olympic gold in 1976. His connection to Otwock? He later managed the club's sports department and taught PE at a local school.
Holding 3,000 (though it looks a lot more), one of the stadium's more interesting games was a wartime match between the local side and soldiers from the occupying German Wehrmacht. Playing in national team colours, Otwock earned a draw with their players including Aleksander Gabszewicz, a fighter ace that would later serve with distinction during the Battle of Britain and Normandy landings.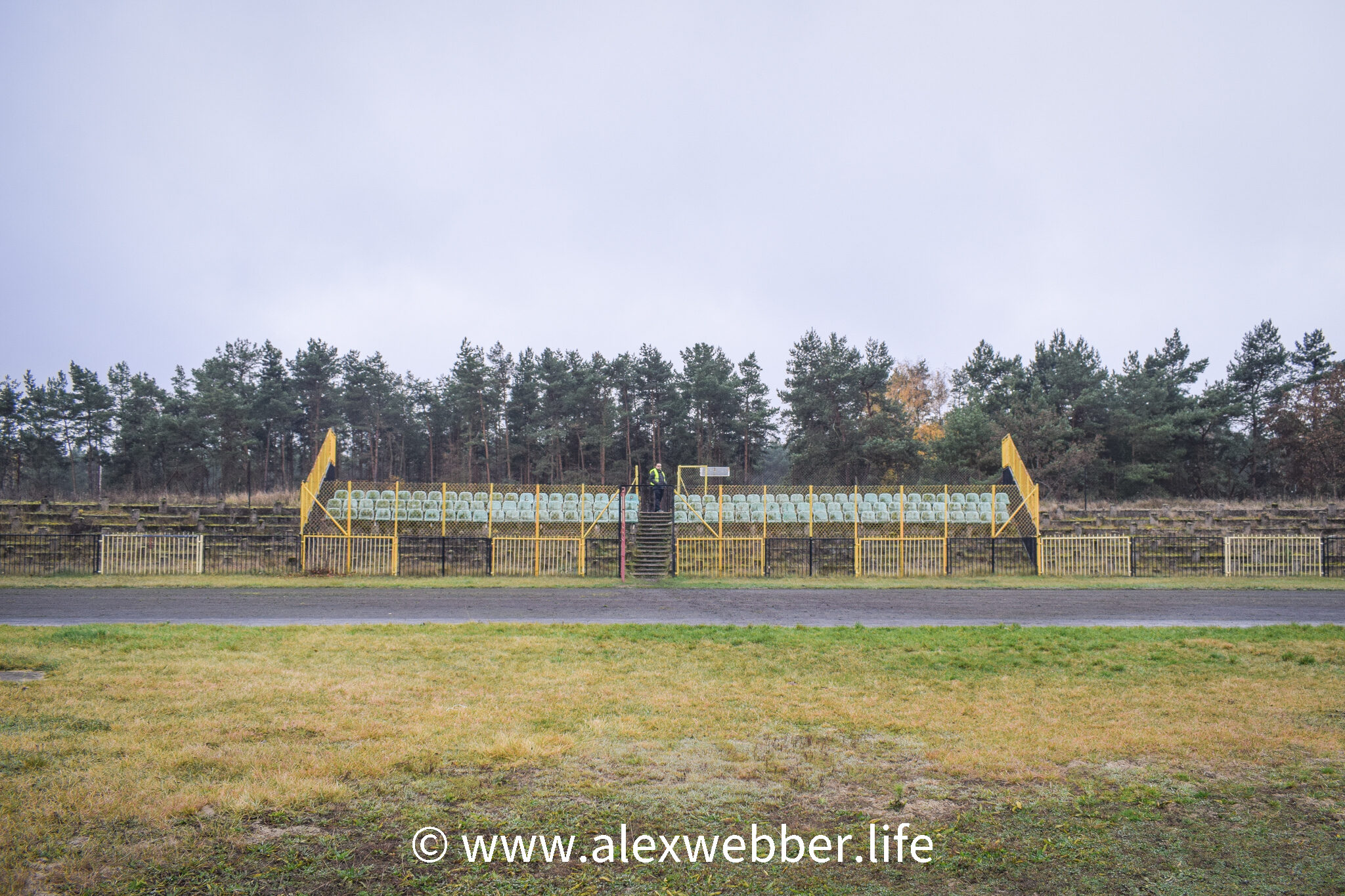 Stadium & Experience
As little as 15-years ago the club were posting attendances peaking at 2,000, so to see this match attended by a fraction of that was a little sad. By all accounts, many locals now consider the ground to be something of an embarrassment, but as a football romantic I found it tough to find anything but glory amid its cracked, empty banks.
Horseshoe in its shape, and featuring a classic away pen nobly guarded by one steward, it was with some delight that I found that to access the pitch both the teams and officials have to make their way down this shattered enclosure.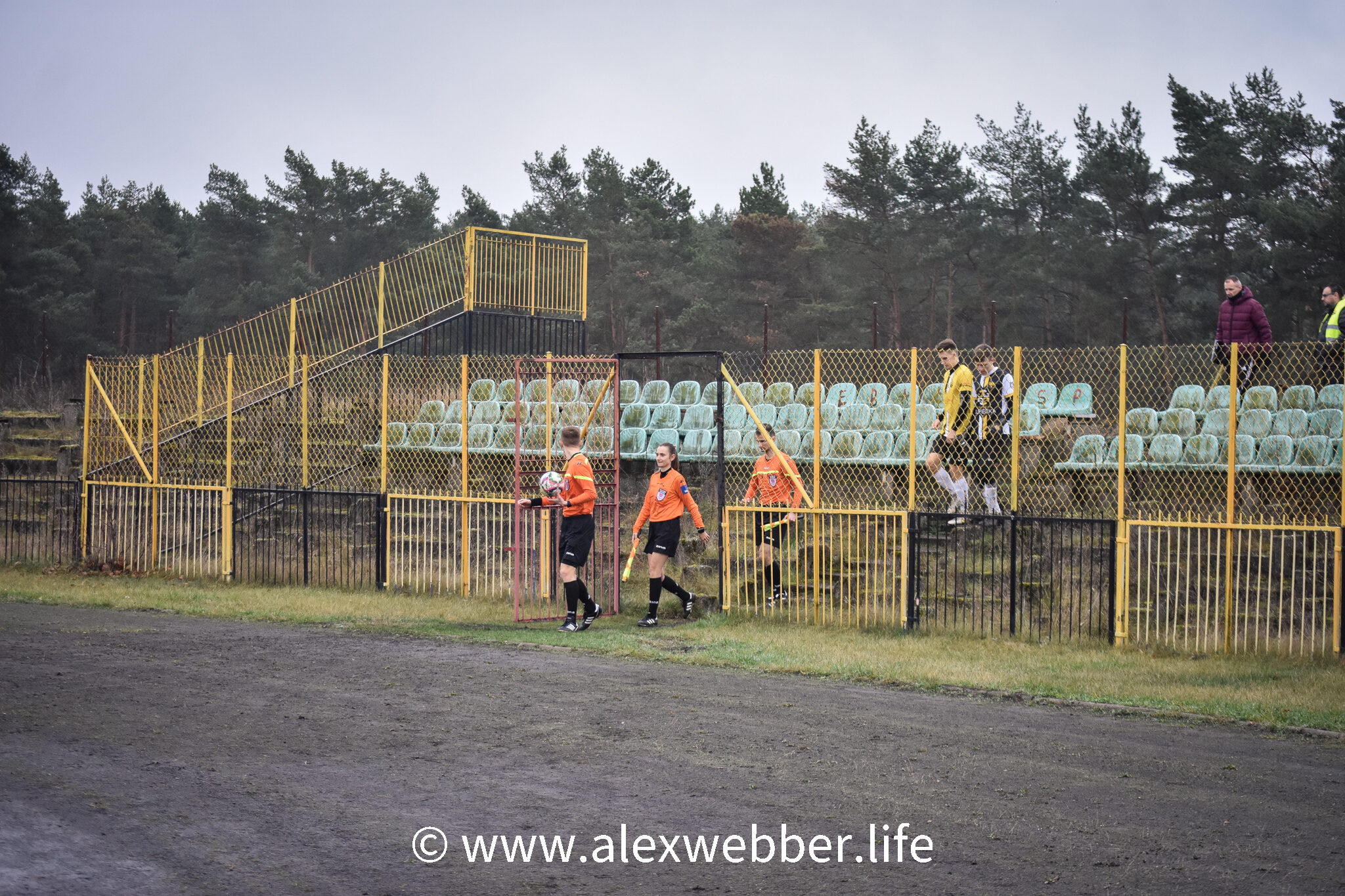 Overgrown and decrepit, one understands why the club have been angling for updated facilities, and I was told that these should be delivered sometime in the future – but for me, the stadium is perfect as it is: rickety and ruined, its concrete bench joists create the feel of a rolling cemetery lost to time.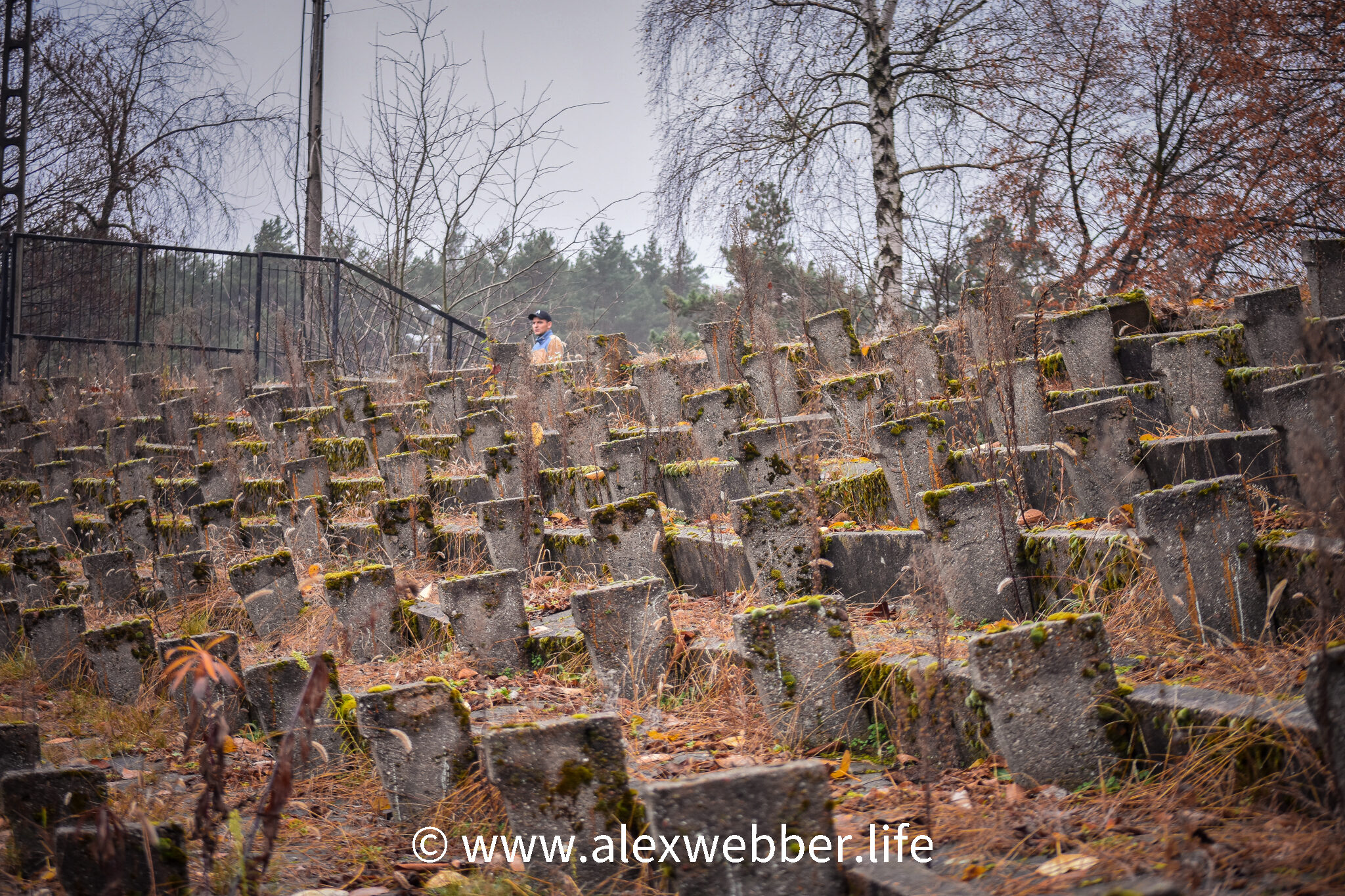 Touting just one draughty covered stand, and comprised elsewhere of wrecked benches, pigeon-flecked seats and terraces mutilated by the weather, it's a stadium to savour if you draw beauty from football's grittier side.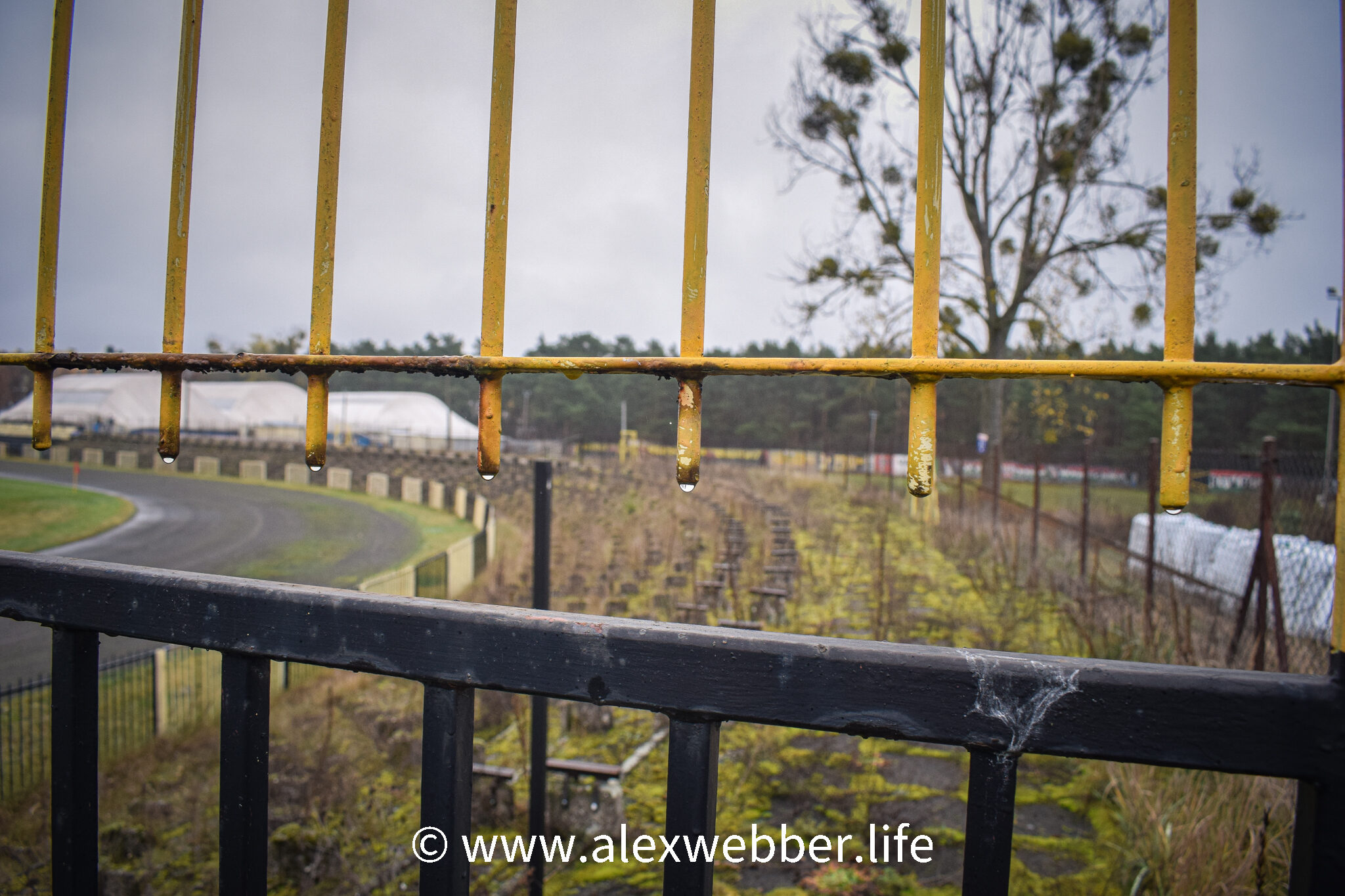 I adored rambling around this battered piece of history, but by half-time I was ready to move on to give myself plenty of pub time ahead of Match No. II of the day. I'd taken some decent pictures, had a chat to some of the locals and enjoyed a pleasant first half.
Feeling satisfied with that, I was about to hit 'confirm' on an Uber ride when, out of the corner of my eye, I could see a black banner being dragged out onto the stand facing opposite. Hold your horses, I thought, surely this couldn't possibly mean there'll be an Ultra show? Yes chief, that's exactly what I met.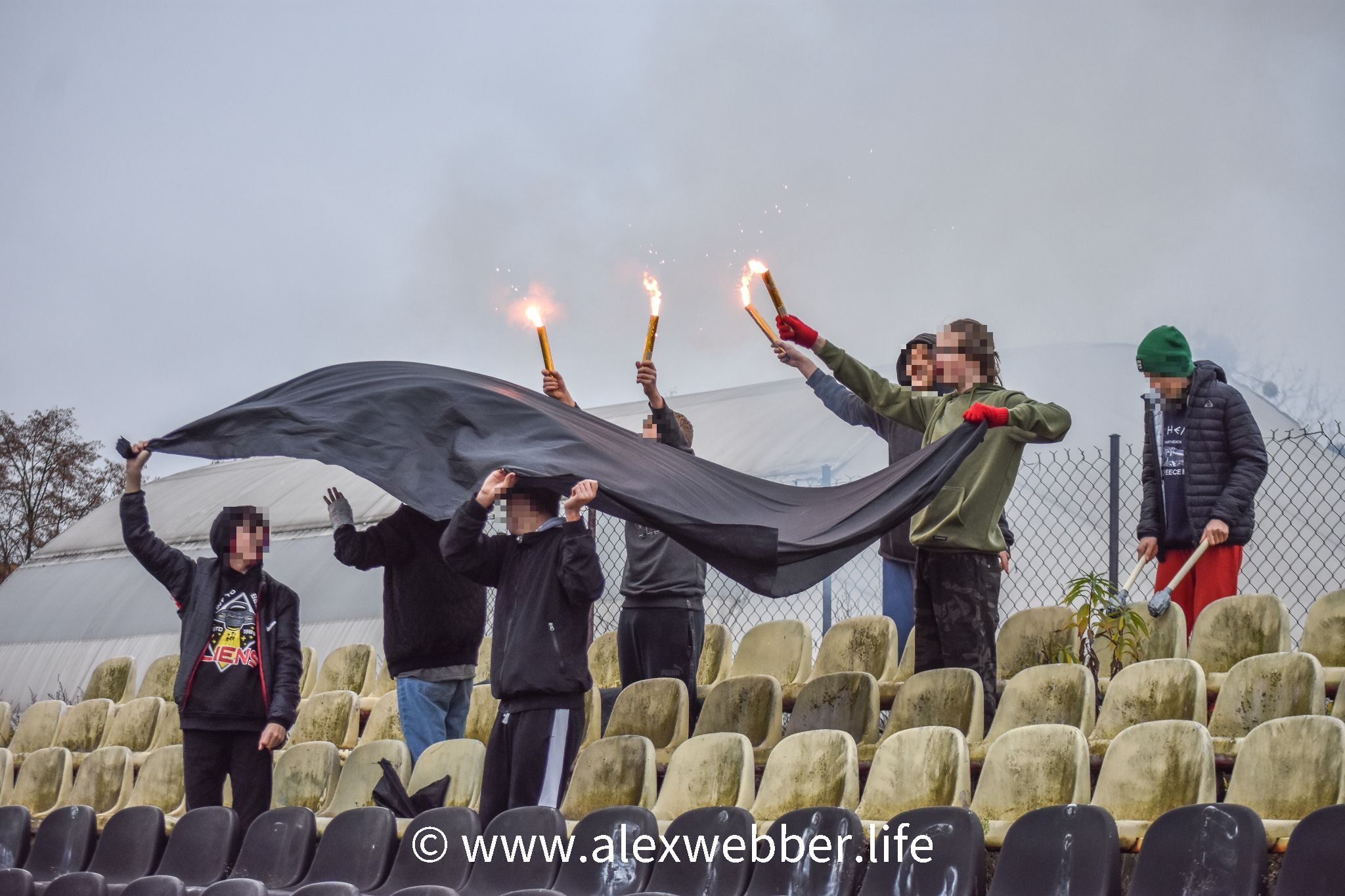 Materialising from thin air, the second half saw seven lads take their positions before launching into a pyro show featuring flares and smoke cannisters. Probably touting an average age of 13 or so, this has to be one of the most bizarre Ultra shows I've seen, but I mean that with all due respect – after all, it demands a pretty miserable outlook on life not to enjoy seeing a bunch of young mates haring around the football and having a laugh while supporting their local side.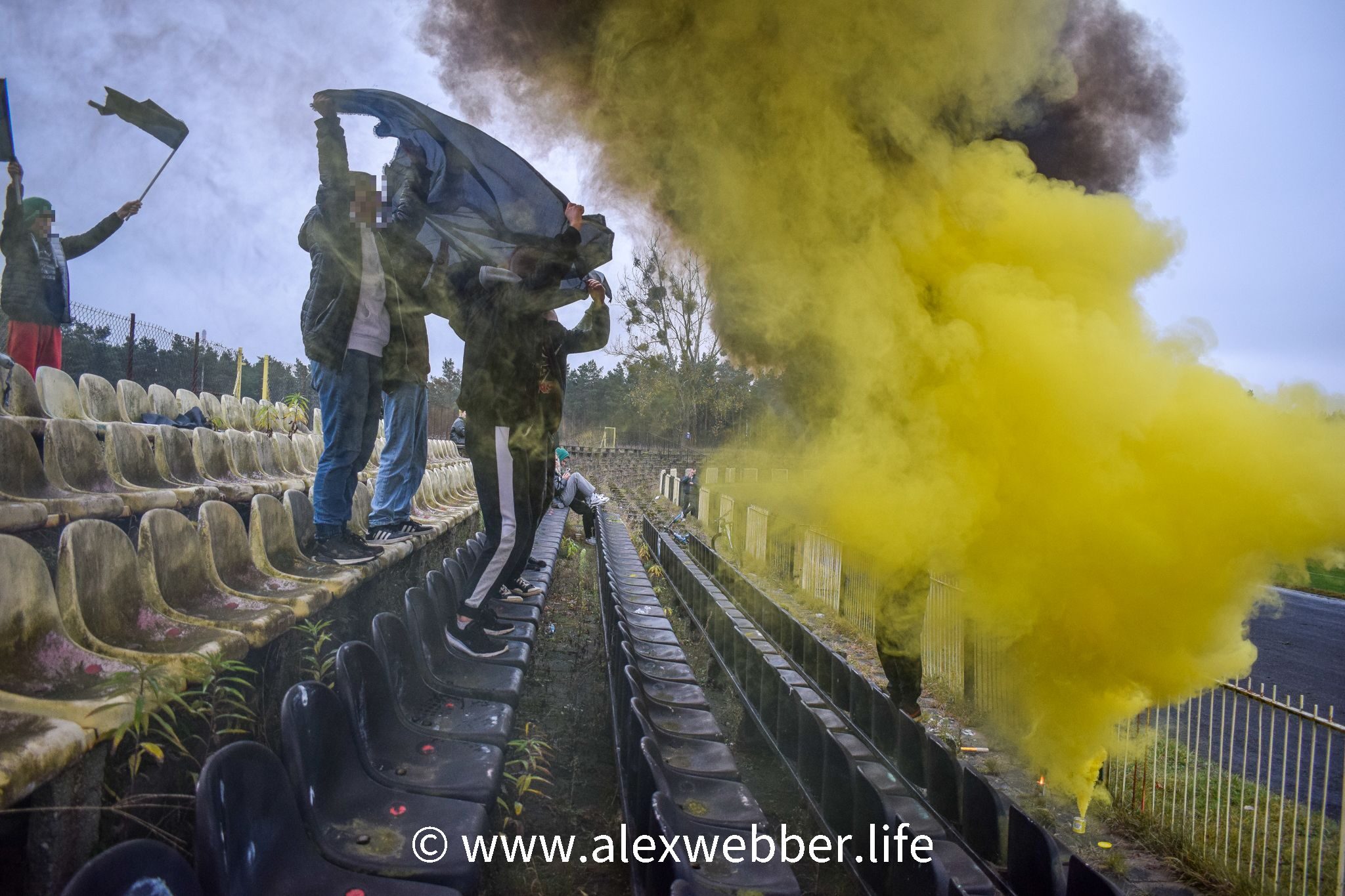 In fact, I'll go a little further – I would have loved this side trip to Otwock as it was, but this smoky interlude of adolescent japery added a brilliantly fun twist to this magical looking ruin: simply put, this was the kind of day that I'd mark Ten out of Ten on the Webber scale of football!
Geography
Otwock sits easily within Warsaw's orbit and can be reached by both bus and regular commuter trains. It's even more convenient if you're lazy, like myself. From my front door, Uber delivered me to the stadium in around 30-minutes for little more than PLN 50 (approx. GBP 10).
Afters
I had another match to get to following this, but Otwock very much merits further exploration if you've nothing on else on your agenda. Presenting Poland's best example of the Swidermajer architectural style (a look that combines the mountain cabin aesthetics of Poland's south with Russia's rural dachas and Austria's alpine cottages), for years many were neglected to the point of dereliction. Today, several have been restored and revived, and make for a scenic trail for architecture buffs.
Elsewhere, this place demands attention on account of Zofiowka, a former Jewish asylum that was seconded by the Nazis during the war and first turned into a mini-prison, and after, as a birth centre for 'racially pure' children. Now abandoned, it's both a fascinating and creepy place to wander around in.