Date: 6 September 2020 / League: Polish sixth tier
Final Score: 0-10 / Attendance: 100 (approx.)
In A Nutshell
A ten goal massacre in front of a joyous away following kept caged inside a classic pen.
Getting There
Passovia Pass were, at this time anyhow, playing in a nearby town called Blonie – twenty minutes from Warsaw by train, from memory the stadium was a little less than a 15-minute walk.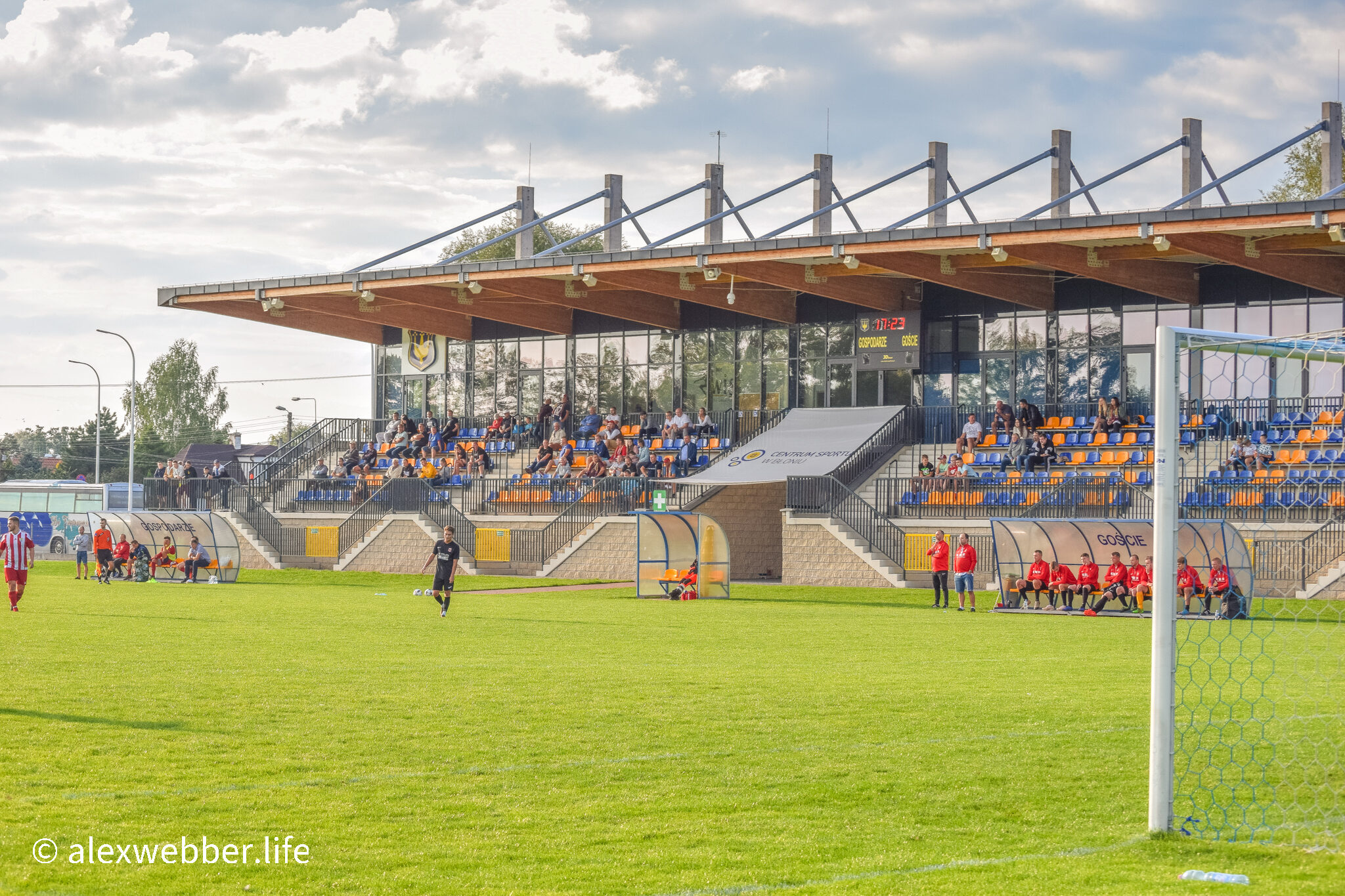 Stadium & Experience
Fair play to Orzel, despite hailing from a small village they absolutely swarmed the stadium with about thirty fans inside the away pen and a similar number of less vocal fans in the main stand. They were expecting a cake walk and they got it, which wasn't surprising given that Passovia were fielding a child that looked 12, a striker with bigger beer boobs than myself, and some bloke with the size and agility of that Jaws bloke in Moonraker – this was the football equivalent of a Victorian freak show.
From the beginning, Orzel's fans were chanting for ten goals, and ten they got. It was a slaughter with the win cementing their position in first, and affirming Passovia's place bang at the bottom. A worse team I've yet to see, and I include teams that have had me in goal.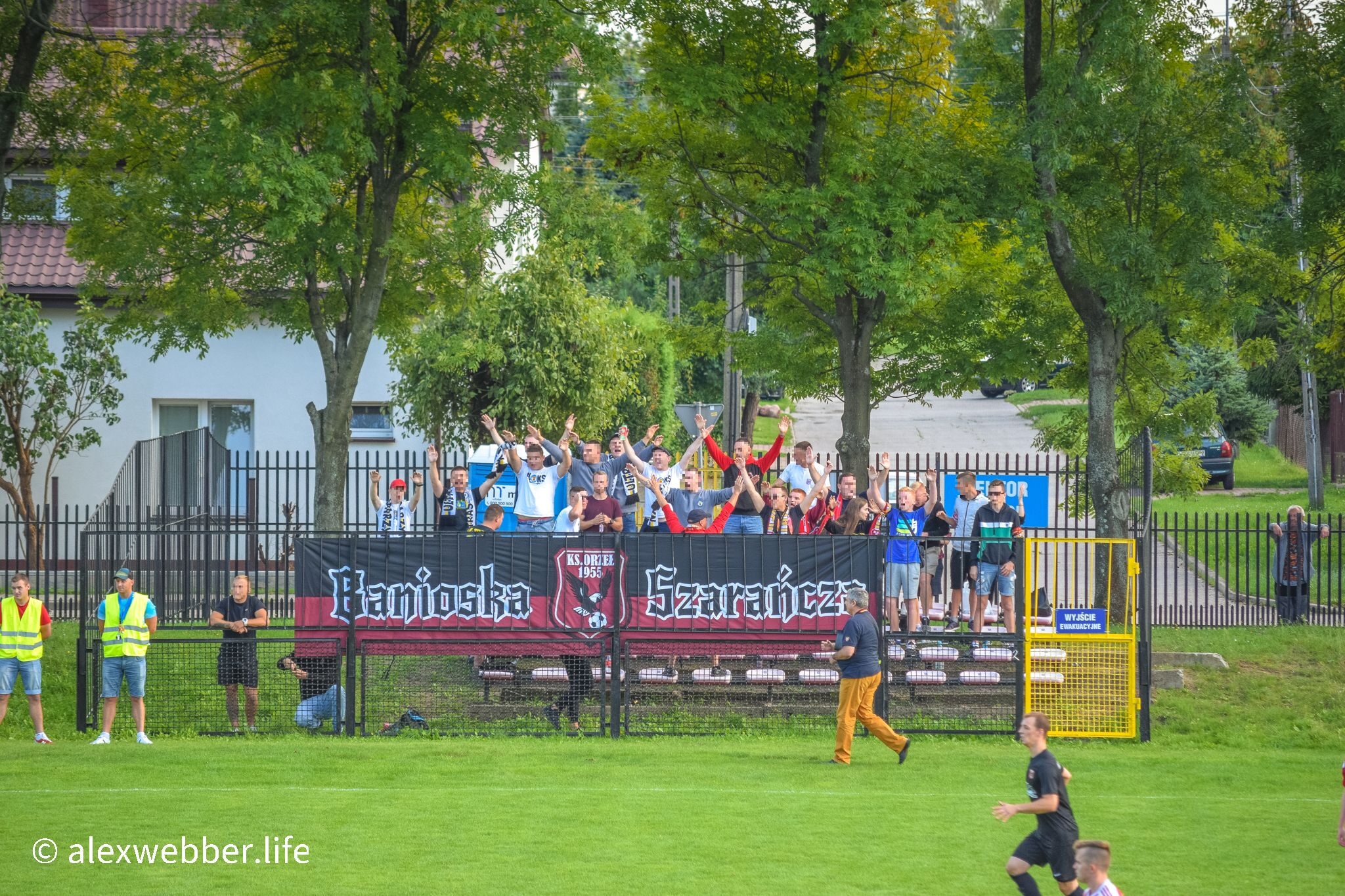 As for the stadium – nice. On one side, a smart grandstand that would easily grace any lower league in the world, and on the other, a pocket-sized away cage slapped onto a grassy verge with a portaloo and a small bank of things that might have once been called seats. The travelling faithful had promised a pyro show on Facebook, and I guess the stewards appreciated the head's up – with such a helpful forewarning, I can only assume that all such devices were confiscated at the entry.
Nonetheless, a supremely fun day with a celebratory atmosphere from the invading horde of Orzel. This was the second time and I'd seen them, and the second time they'd taken an impressive crowd with them – fair play to them.
As a side note (and seeing that I'm writing this nearly two years after the event), Orzel breezed the title that season whilst Passovia finished bottom with just twelve points to their credit.