Date: 12 June 2021 / League: Polish 3rd tier
Final Score: 5-1 / Attendance: 107
In A Nutshell
Playing inside the first team's historic former home, Slask Wroclaw's B side relegate the visitors on the season's last day.
Getting There
If you're coming from outside of Poland, Wroclaw's airport is well connected to scores of British cities. Arriving from Warsaw, Wroclaw is just five-hours by train. Set in the city's south-west, this stadium is a 20-minute cab from the city's Old Town.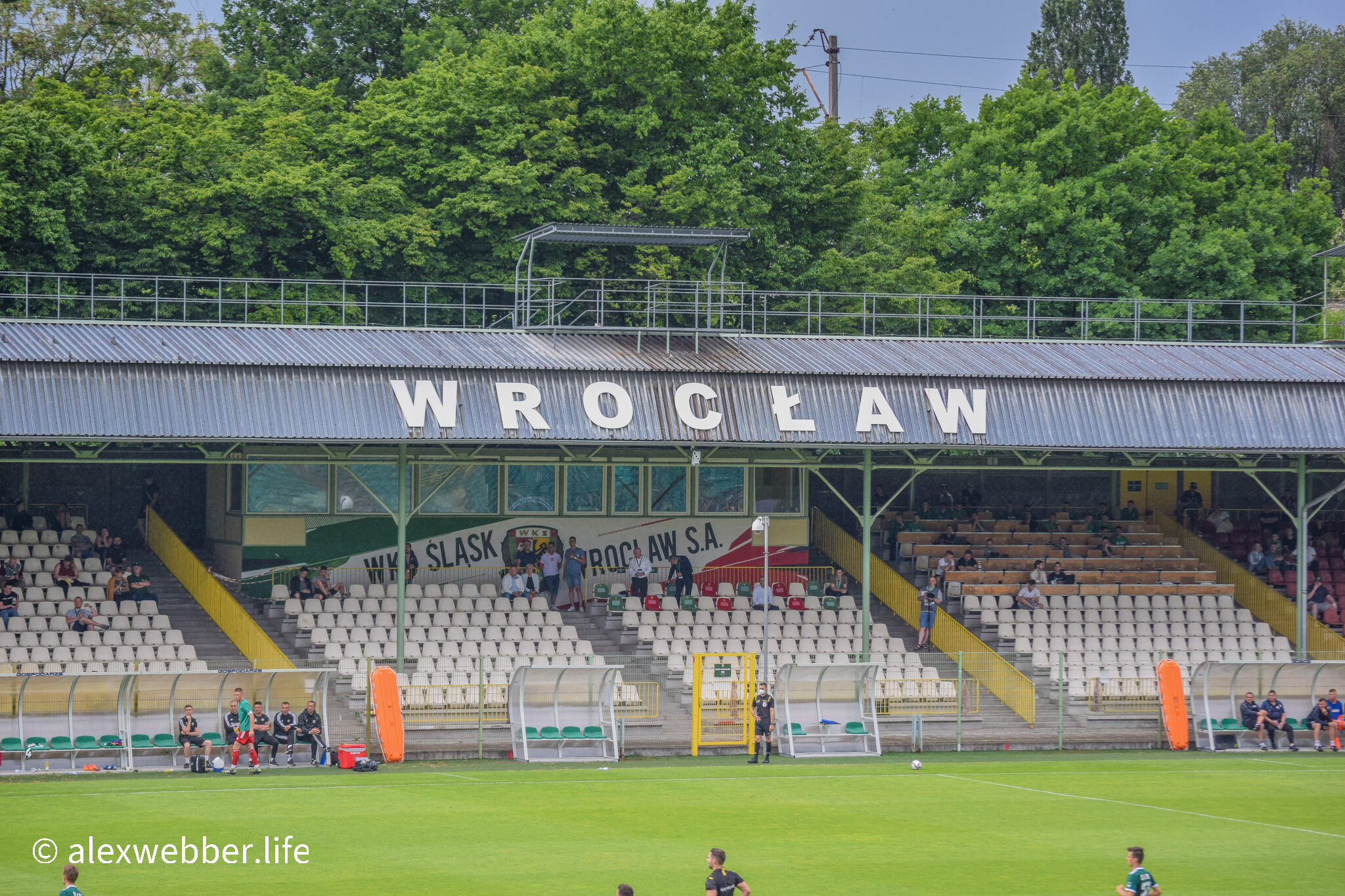 Stadium
Opened in the 1920s when Wroclaw (then known as Breslau) was part of Germany, the first club to play here went by the name of Breslauer SpVg 02. The redrawing of Europe's map in 1945 saw the city absorbed into Poland and rechristened Wroclaw, and thereafter the ground became the spiritual home of Slask Wroclaw.
Enjoying their greatest success in the late 70s and early 80s, the club played in front of their then record gate of 27,000 in 1983. Bad times lay around the corner though and Poland's political transformation in 1989 signalled a prolonged period of decline for the club.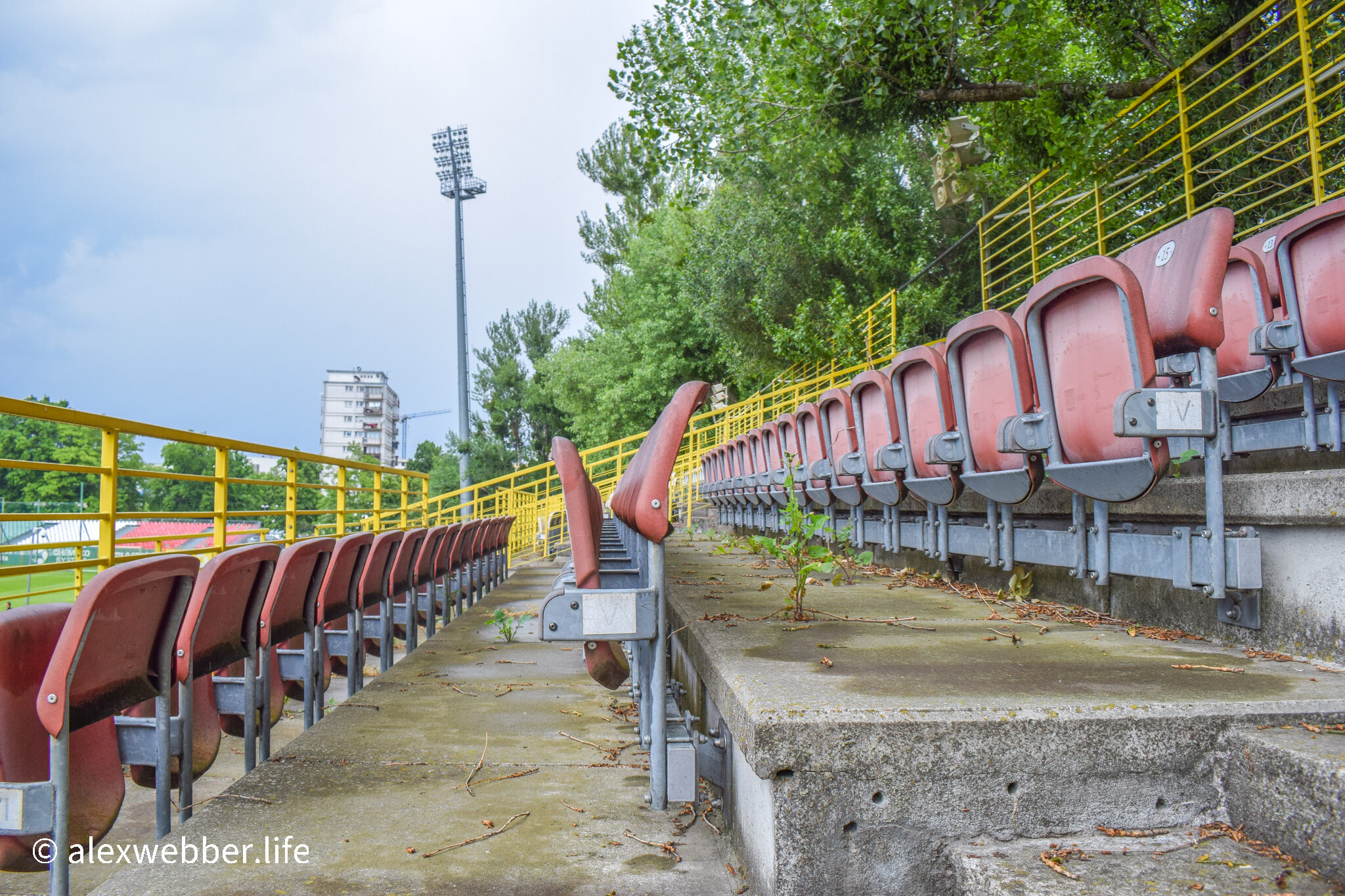 This was halted in the late 2000s, neatly coinciding with the decision to build a new stadium capable of hosting Euro 2012 matches. Saying goodbye to their home in 2011, the club was already showing signs of renaissance and even hosted Dundee United here in their final year in the opening game of their Europe League campaign.
Despite their move to more salubrious surrounds, the club retained the stadium at Oporowska as a training ground, and it also continues to serve as home to their B-side. Now featuring a reduced capacity of 8,500, it's very much a retro throwback with a leaky main stand trapped in shadow and two temporary ends that include a 450-seater away section. Best of all though is the old ultras running down one side – left to gather weeds, its nonetheless often left open for those that wander in.
Notably, there's also a small branch of the club shop for those that make it down, thereby enabling visitor to stock up on souvenirs such as cuddly versions of the club mascot – a slightly rapey looking crow with half-crazed eyes.
Experience
I had a couple of games lined up in around Wroclaw on this weekend in questiob, with the first of the bunch seeing Slask's B team take on Stargrad in a match in which the visitors had to get a result to save themselves from relegation.
As evidenced by the zero number of police, Stargrad don't really have any hooligans, so it made a welcome change to see an away following that had showed up to watch a game, rather than to goad the coppers, throw seats and find ingenious ways to terrorize the public. About 20 or so made the long journey, among them an old geezer with a walking stick and a couple of birds. On the whole though, it was just a bunch of blokes that love football – very strange, and quite refreshing. In fact, such was their good nature the club decided against opening the away end and instead letting them sit in the far corner of the home stand.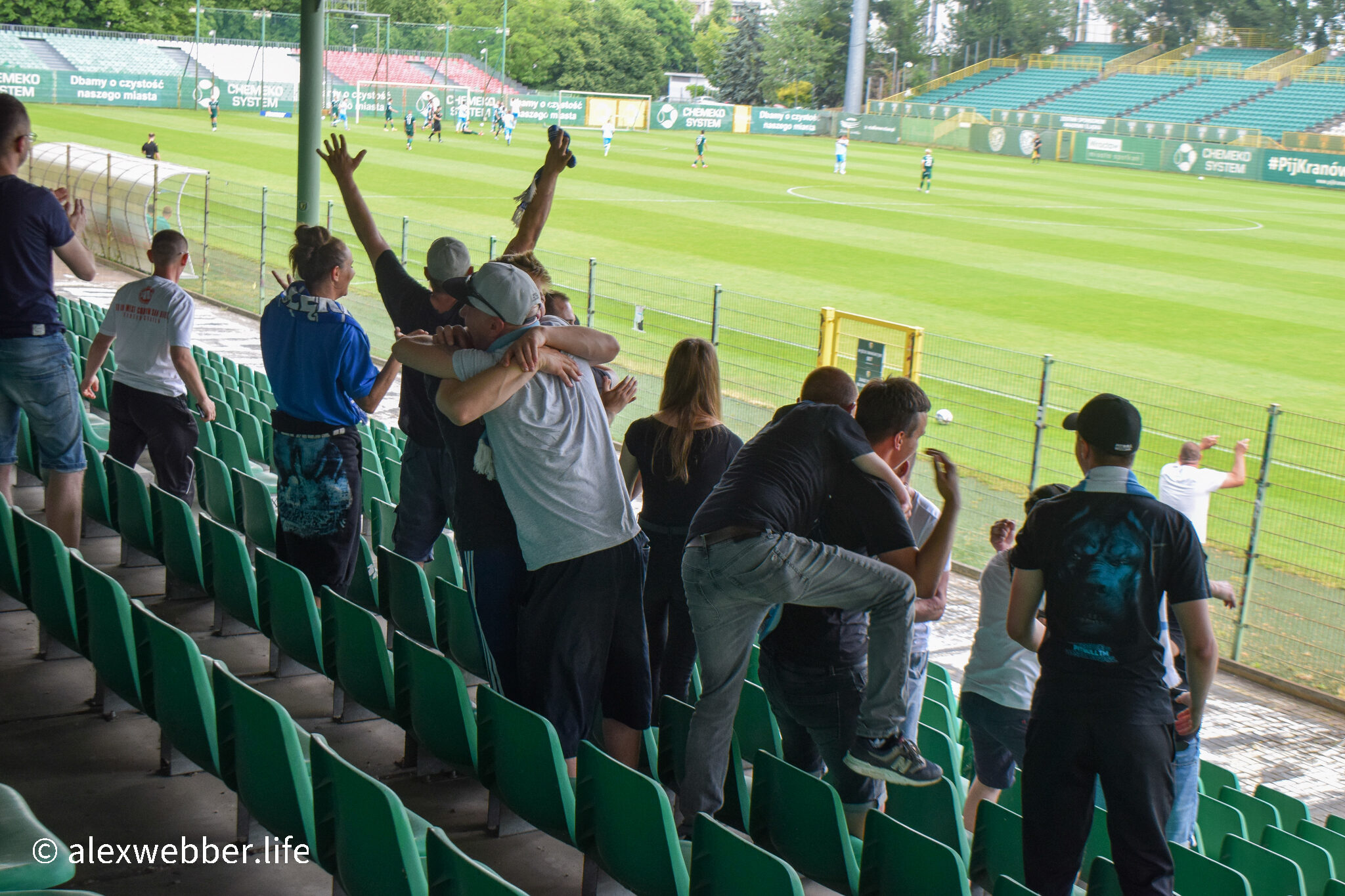 Anyhow, Stargrad went ahead after six minutes, sparking wild scenes among their number – but any hopes of a great escape soon went tits up. Having soon lost their lead, and then gone behind, they then missed a golden chance to pull level by ballooning a pen. Bottling it completely, they Slask's B team then added a few more to their credit to finish 5-1 winners. I couldn't help but feel for Stargrad's fans and their dejected bunch of players.
Of course though, the real reason for visiting was to poke around this old stadium and I was so glad that I did. The complete antithesis of their new plastic Euro Bowl, it's a grubby relic to Poland's footballing past, and one that I couldn't help but love.