Experience
There are some who will know the walled, medieval city of Torun as the spiritual home of gingerbread. Others, as the birthplace of Nicolaus Copernicus, the first astronomer to determine that the world did, in fact, revolve around the sun – and not vice versa. Me, however, I now know Torun as the location of Poland's finest football pitch.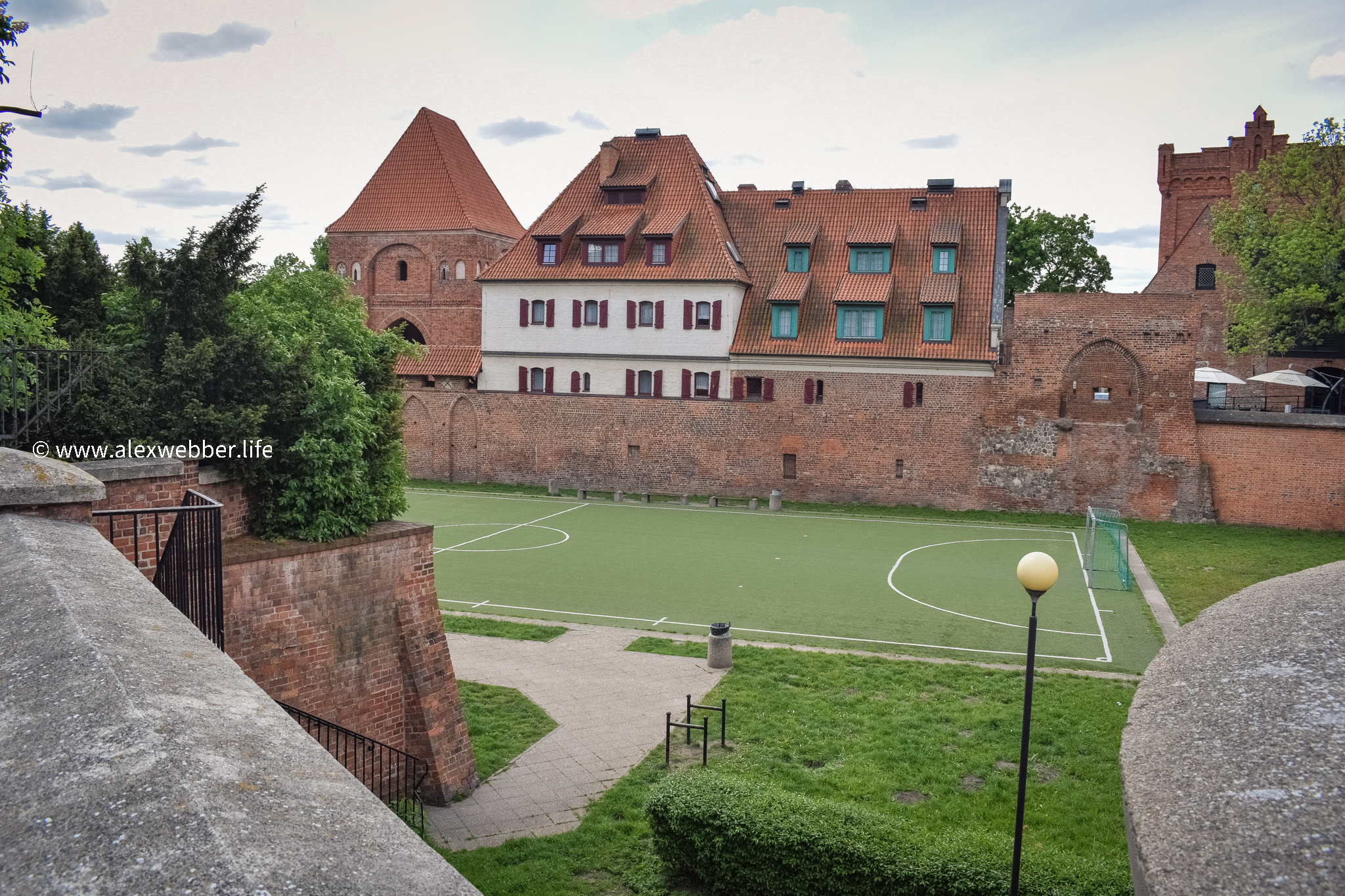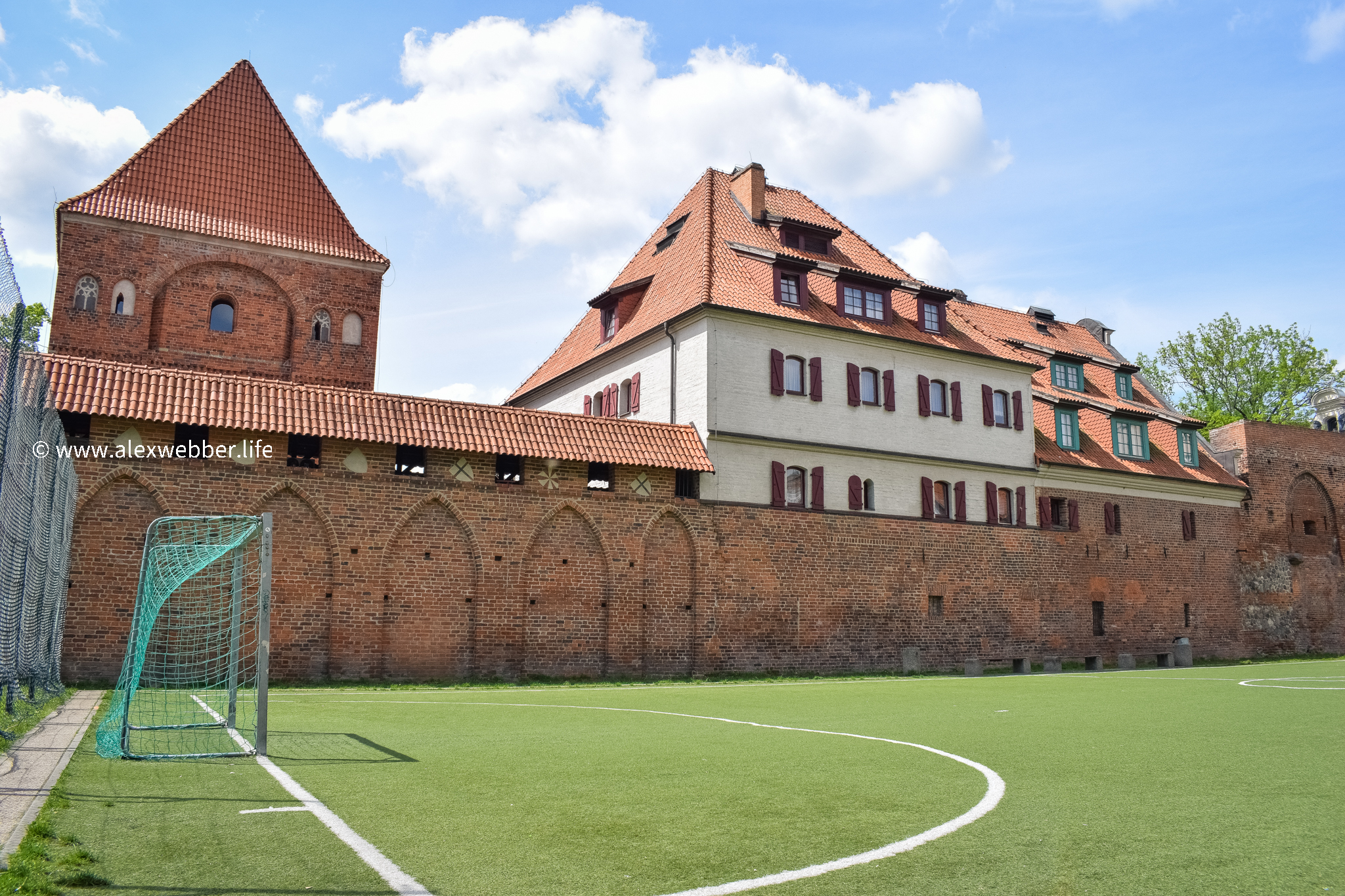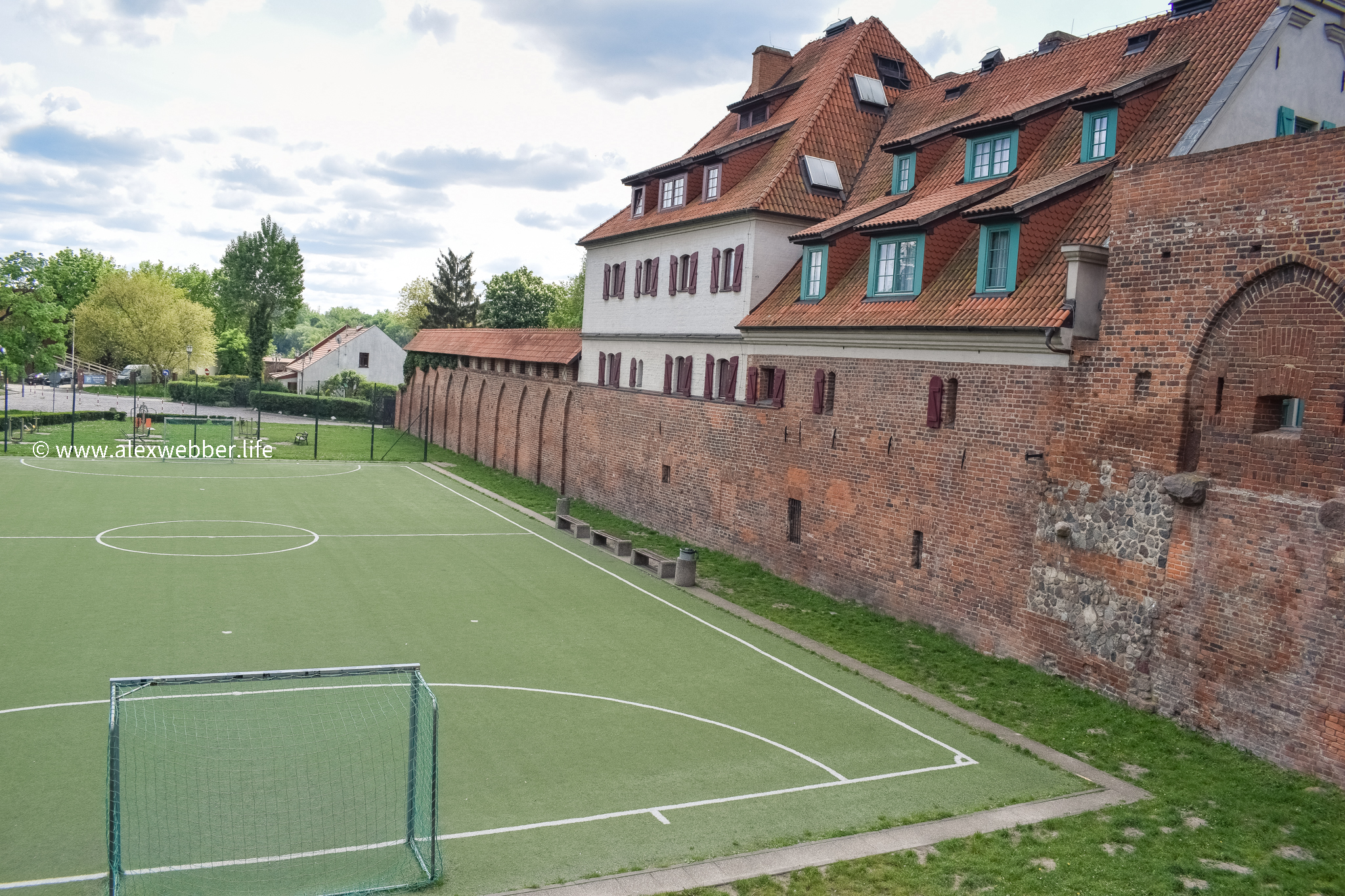 Nestled in the middle of a handsome Old Town that bristles with Gothic redbrick tenements, this recreational public pitch is an extraordinary find. Previously ranked as among the Five Most Beautiful Pitches in the World, it was reportedly built on overgrown wasteland around a decade back as part of a wider project that saw 1,000 pitches set up around Poland. Of those, I doubt there are any that can compete with this in terms of visual glory.
Found at the foot of a sturdy brick wall, it's a stunning pitch that backs directly onto a 13th century millhouse that once served as a hospital for Teutonic knights returning from the Crusades. Now operating as the boutique-minded Hotel 1231, I can only imagine the grandstand views offered from the windows that gaze down below.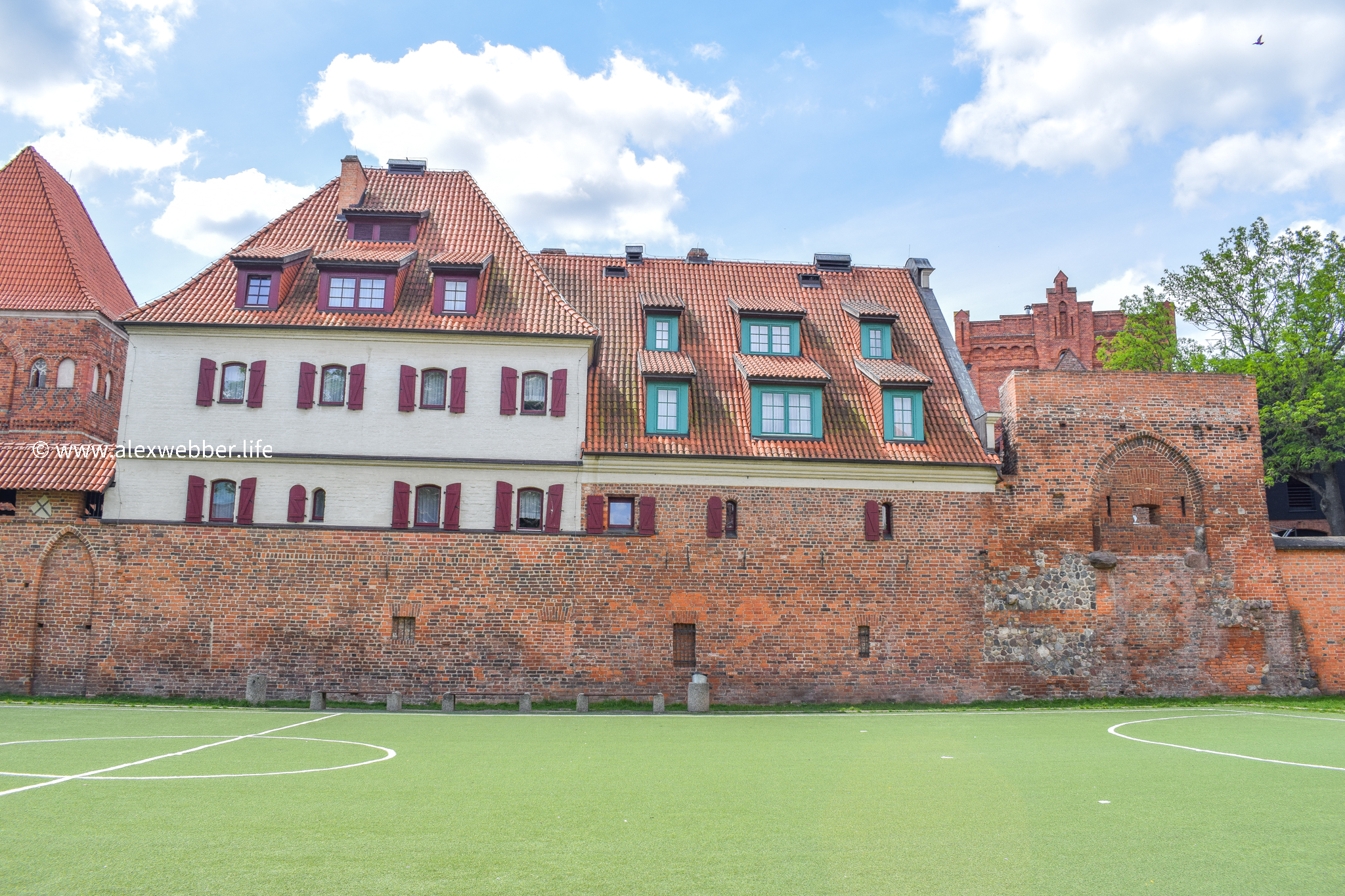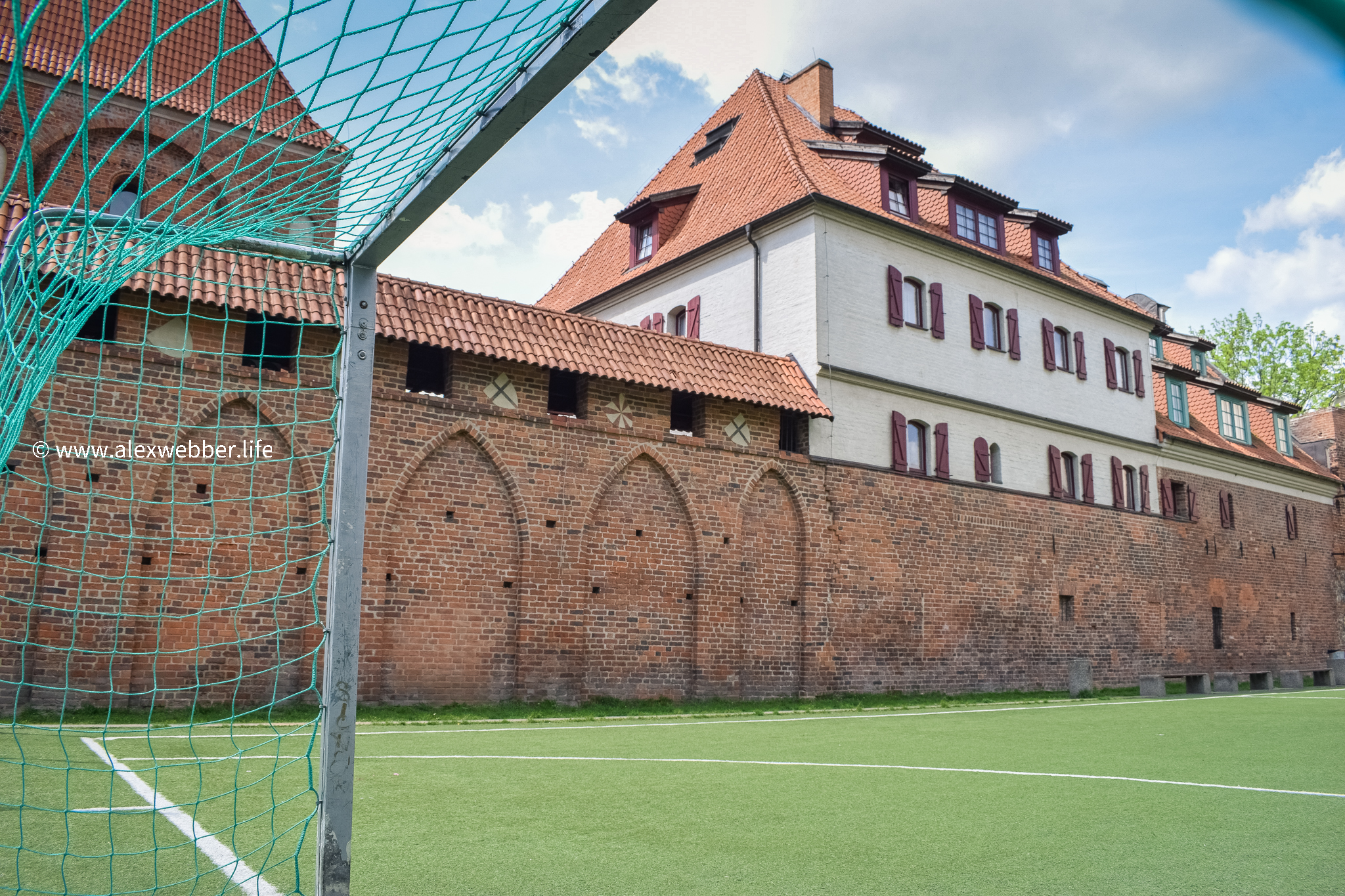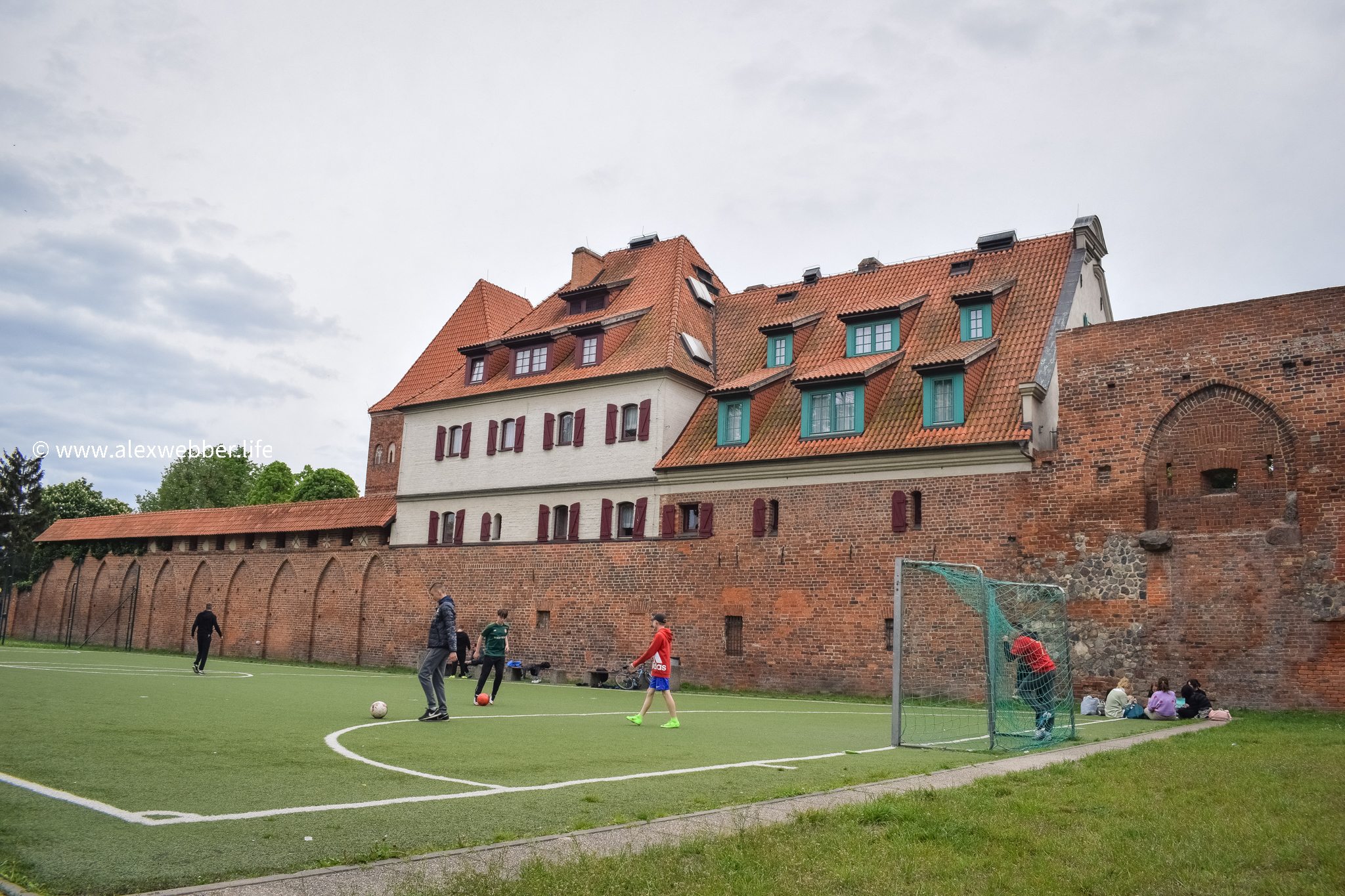 Unfortunately fully booked on my visit, for certain I will be returning in the future for the express purpose of shooting this pitch from above – and while there, from every other angle as well. With the weather either overly bright or the pitch full of kids, I can't say I'm too happy with the snaps I took, so I look forward to coming back to catch it under a scarlet Polish sunset or crisp, frosty dawn.