Date: 23 October 2021 / League: Polish seventh tier
Final Score: 1-3 / Attendance: 200 (a guess)
In A Nutshell
With this match marking the home side's long-awaited return to their spiritual home, this game drew a bumper turnout to this spectacularly unique ground…
Getting There
A working class district in Warsaw's north-east, Targowek is best reached by taxi – doing so from the centre will get you there in about 15 to 30 minutes depending on the day.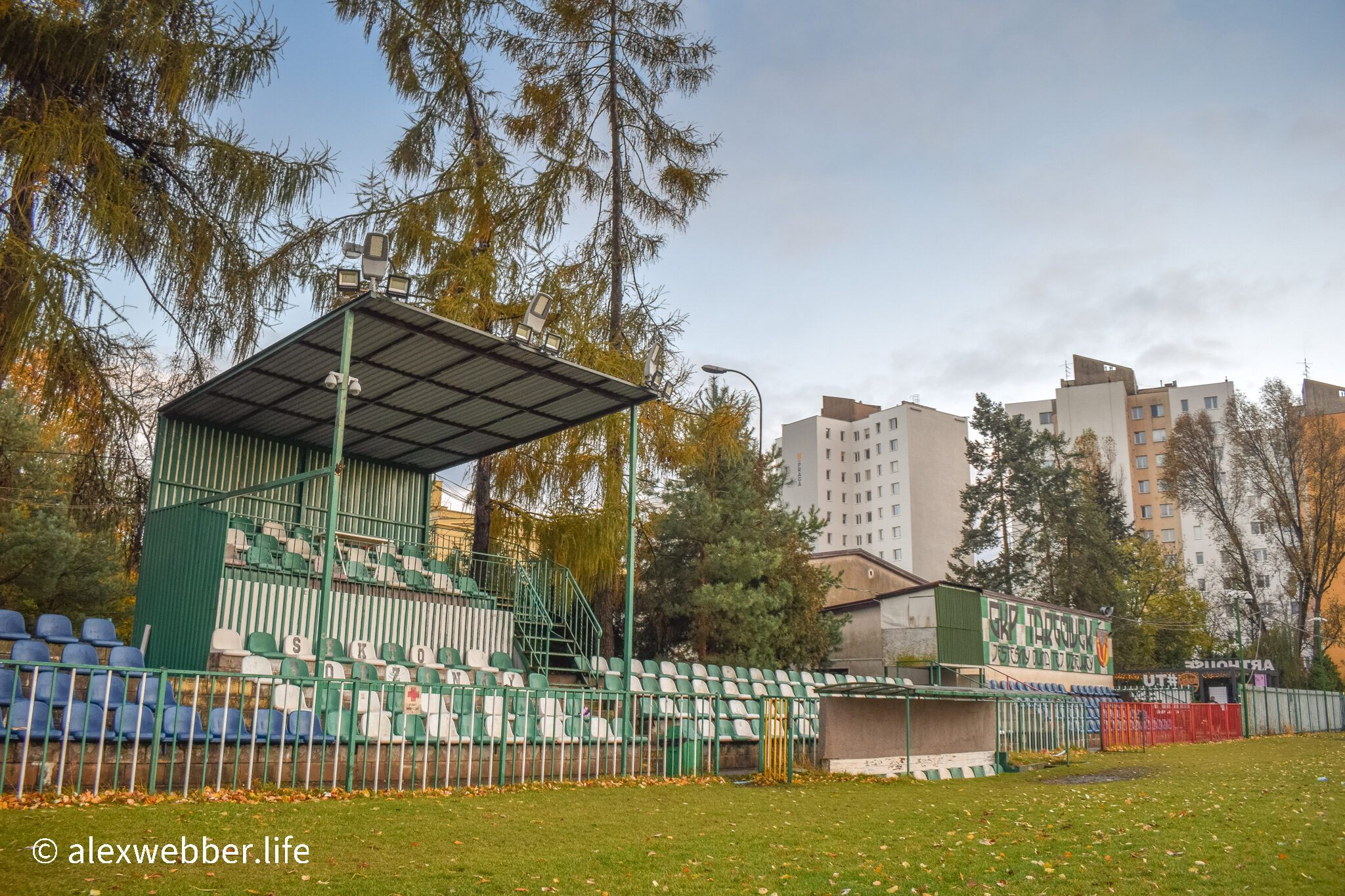 Background
After spending something like the last 16 weekends roaming Poland's furthest corners I'd reached meltdown point and desperately needed a Saturday off to regenerate and remind myself what home even looked like. But, just as I was settling in for a vindaloo on the sofa, up popped this fixture in my FB feed. Sod it, I thought, it's just a cab ride away – so why the hell not.
I had good reason to visit – though I'd been here a good dozen times previous, I had thought I'd never get the chance to enter this ground again. Having gone bust two years back, the home team had reformed under a new name but had until now been playing their matches at some anonymous far-flung location. Confirmed by the club just a couple of days back, this match marked an overdue return to their spiritual home. That, I couldn't miss, not least because I love this stadium to bits.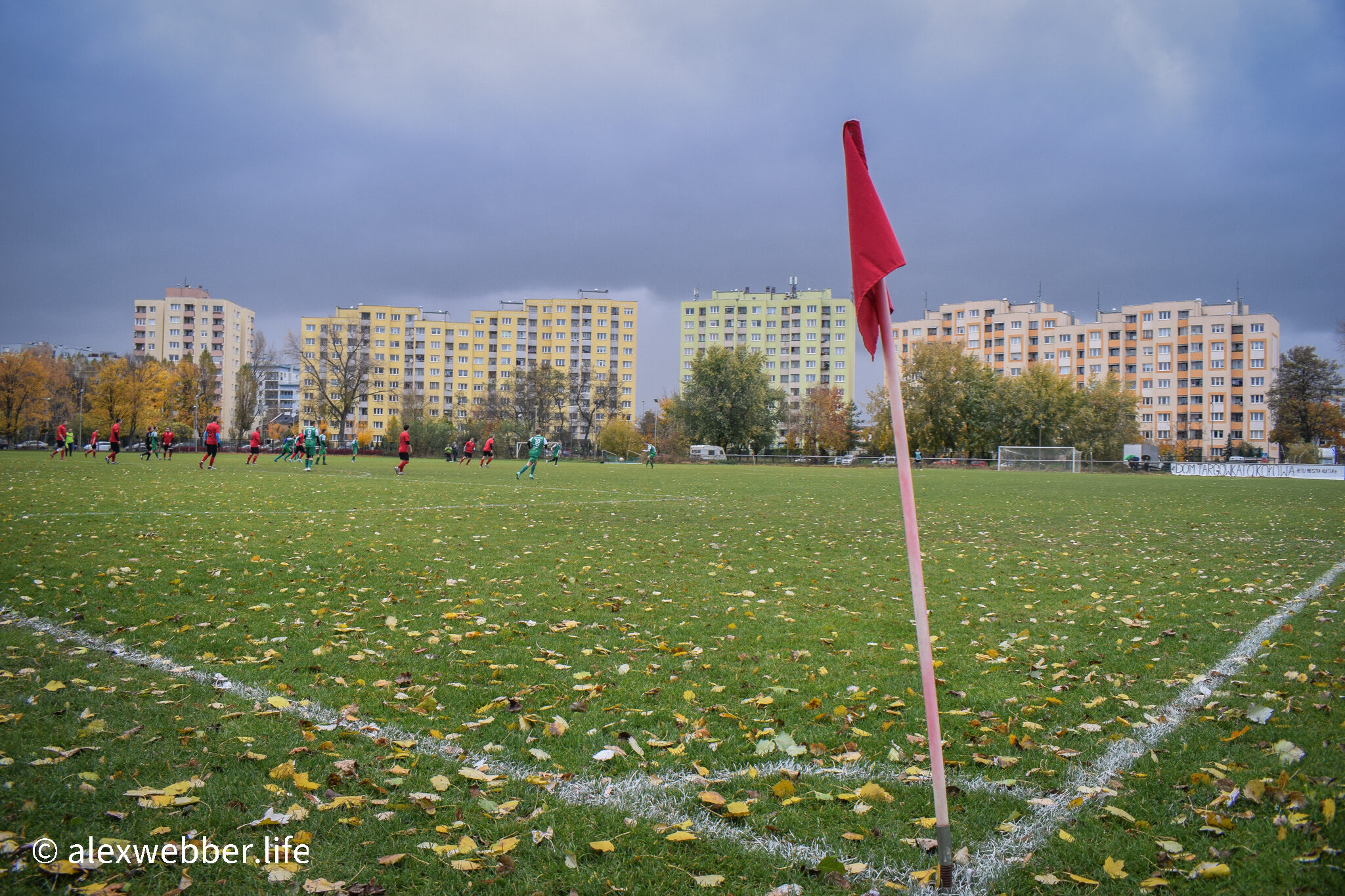 Stadium
But can you even call somewhere that's only got one side a stadium? In this case I would, and that's because it packs in more character on that single solitary wing than most do in four.
It's an absolute pleasure to visit: for starters, there's an overgrown away pen that's in the process of turning into a jungle; a caravan parked ten-metres from the corner flag; a nifty club mural; a helpful sign reminding you to leave your gun at home; and a rusty, wobbly little stand that's about the same shape and size as a box of Quality Street. And bugger me sideways, for the first time ever I realized that it had been built with a tree poking through the floor – I mean, what the absolute f**k!?
Then just to add further personality, find the whole lot framed by a jigsaw of apartment buildings that look like the fell from the sky like giant blocks of Tetris.
Experience
Though they count Legia as their first team, the lads from the neighbouring estate often turn out in numbers to give their local side support – whenever I've been down here, they haven't half caused a racket. This time, they outdid themselves with the 70 or so hardcore keeping the atmosphere on point with flag and pyro displays – the brief but punishing downpour that hit just before halftime served only to make them louder. A fantastic afternoon, and though the home side lost 3-1, the match was always going to be about something a little deeper – it was about coming home.