Date: 17 September 2022 / League: Polish 7th tier (or maybe ever lower…)
Final Score: 0-2 / Attendance: 30ish plus a cpl of tramps peering through the fence
In A Nutshell
Desperate and occasionally frenzied football slogged out inside a stadium constructed from tram seats… Paradoxically almost, it looks both devastated yet devastatingly beautiful.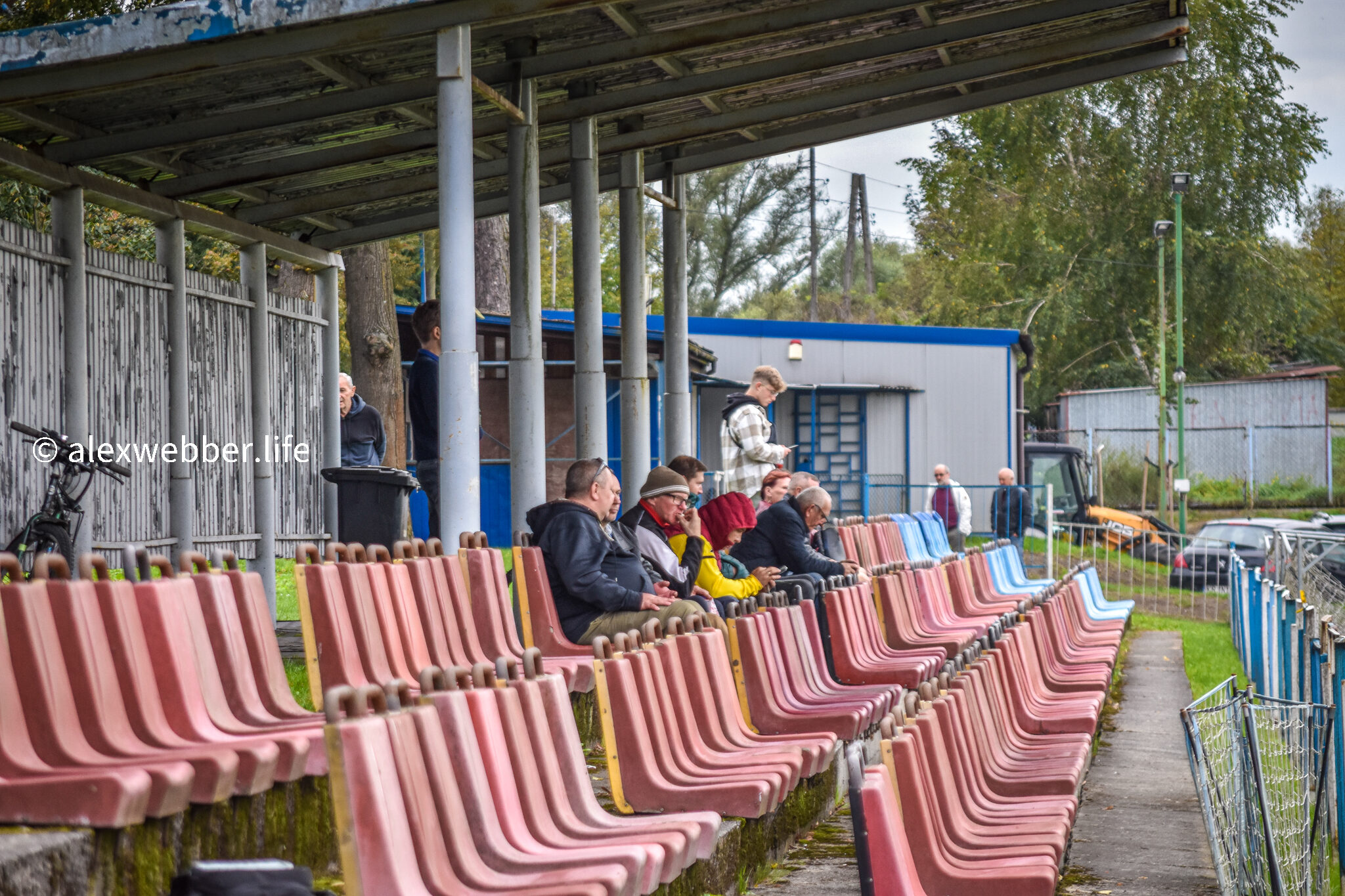 Getting There
It is actually walkable from hotspots like Wawel Castle and the Kazimierz former Jewish Quarter – taking around 30-45 minutes depending on your state of health and general competence with google maps, the walk won't just do you good, it'll take you through Debniki, a scenic suburb that gets about three tourists per year. Me, I took a taxi – from the centre that's a 15-minute jobbie that cost around PLN 20 (GBP 4).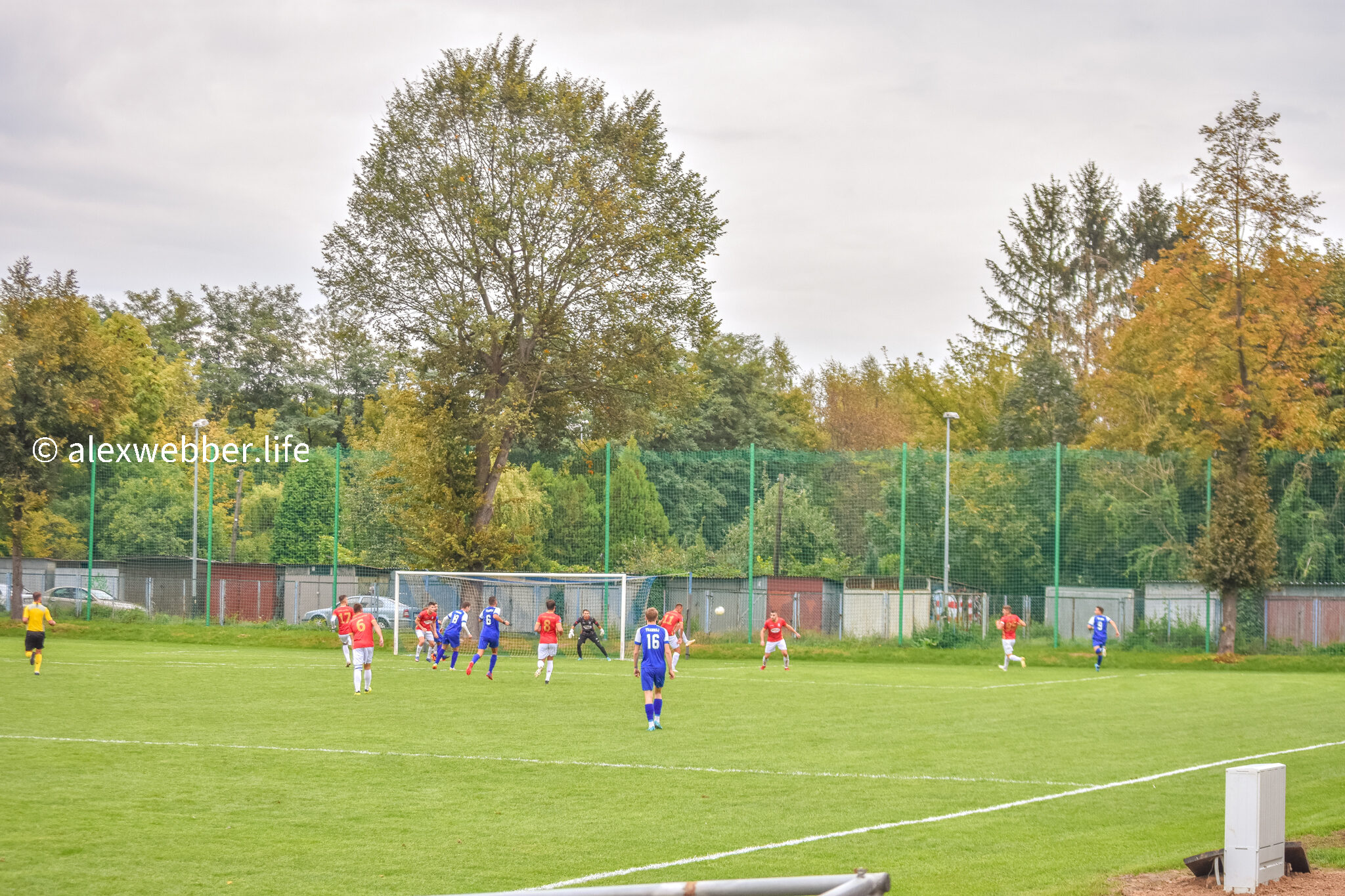 Background
Parroting the club's website, Tramwaj were formed just weeks after the end of WWII as a side-arm sporting interest of the local tram firm. Recruiting tram drivers to turn out for them, their opening game resulted in a credible 2-1 defeat. From what I gather, the tradition of fielding only tram drivers continues to this day.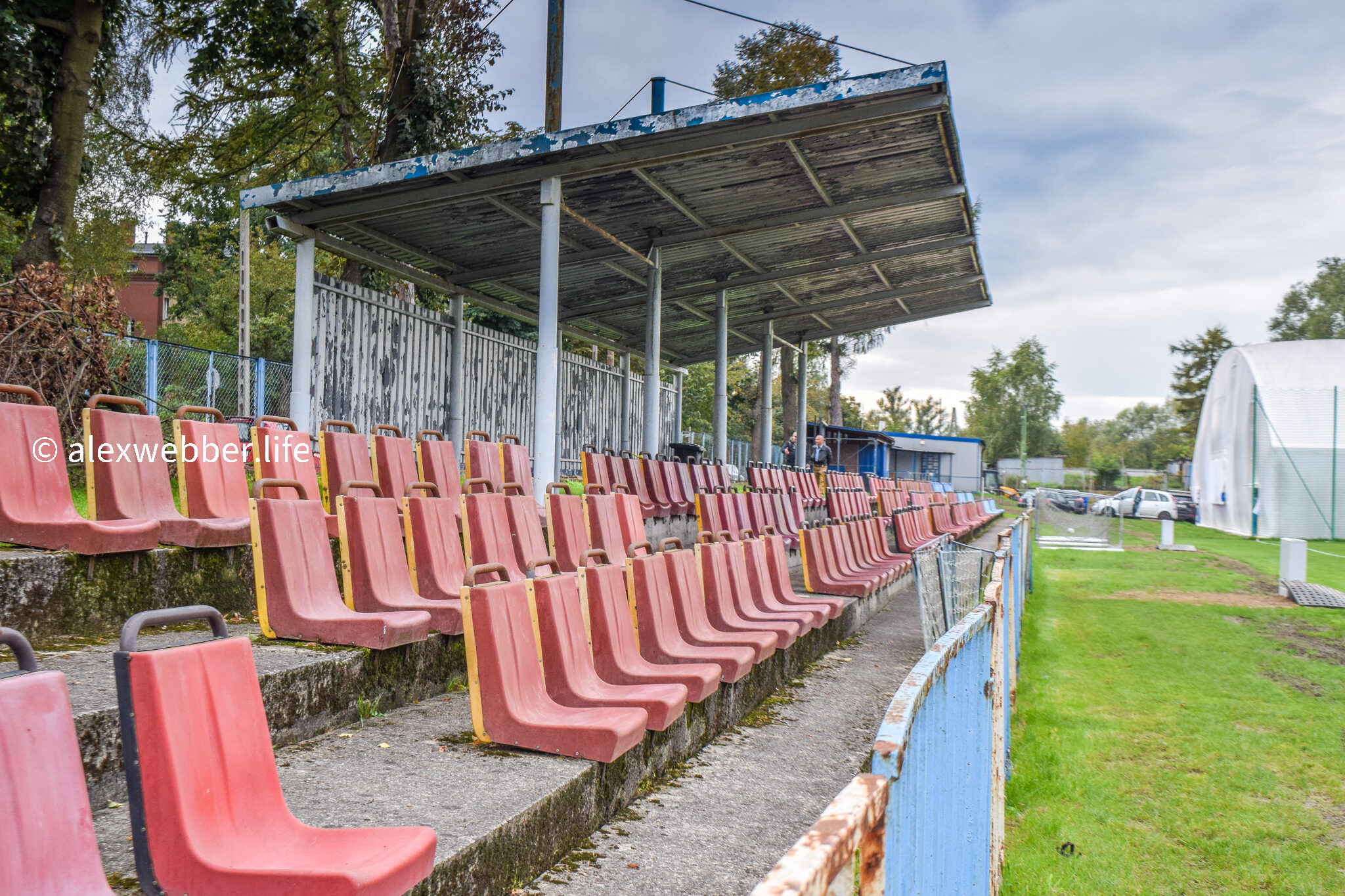 Stadium & Experience
If I've got bugger all to write then that's because there's bugger all to write about – aside, that is, from the small matter of a stand filled exclusively with seats rescued from decommissioned trams. How old they are I've no idea, but with this stadium dating from 1971 you're looking upwards from there.
Whatever the case, they make for an extraordinary site – faded, cracked and occasionally streaked in generous dollops of pigeon poo, I'd rather sit on these any day than one of the padded, heated thrones found in modern football. Mostly exposed to the elements, should it rain, you could try sheltering under the leaky-looking roof slapped in the middle.
As for other facilities, these include a hazardous looking toilet that I dared not enter, a modern BBQ pit that's reputedly for the players only, and a covered training pitch that's become the pride of the club.
Crowd-wise, expect little enthusiasm from the crowd, most of which look like they'll probably be dead by the morning (only kidding!). But really, you don't have to be the wrong side of 60 to fit in here, but it definitely helps. I'm no spring chicken myself, but here I felt like the picture of glowing youth. Representing the quintessence of lower league football, it's a place with no equal that I've found in Poland.