Date: 6 April 2019 / League: Polish 5th tier
Final Score: 3-1 / Attendance: approx. 400
In A Nutshell
An explosive pyro display steals the show at this regional derby…
Getting There
Well, personally I had a bit of debacle – a work event the night before meant I missed about three earlier trains, and when I did finally end up on one, it was of course the wrong one – I came within a whisker of going to entirely the wrong country. Going back, meanwhile, my trip was marred by a monkey that repeatedly tried to sexually assault me.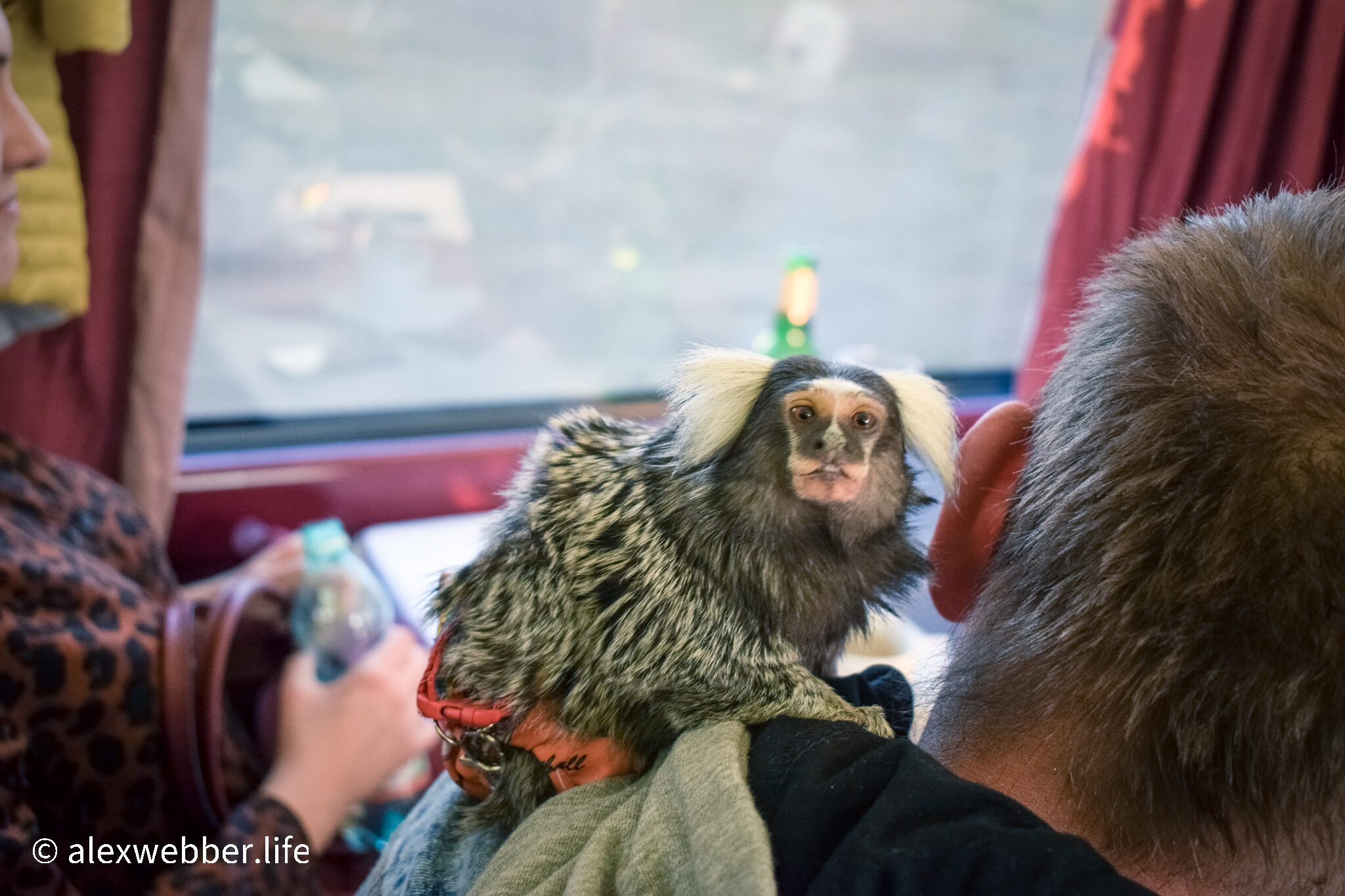 Normal people though should not struggle to reach Oswiecim. Trains from Warsaw demand an easy change at Katowice and take around five hours in total. From Krakow, direct trains take just over an hour. From the town centre, the stadium is a pleasant 15-minute walk that takes you past the castle, over a bridge and then through a small stretch of parkland.
Background
Everyone outside of Poland will be more familiar with Oswiecim's German title: Auschwitz. But beyond its associations with the Holocaust, and despite the considerable stain on its name, life goes on here, and it's actually a great little town with an attractive old quarter, great people and a lower league football team that's well worth the visit. Even though ice hockey comes first in this city, the football side isn't completely overlooked and I've got to rate this as one the most visually stunning experiences I've thus had at football.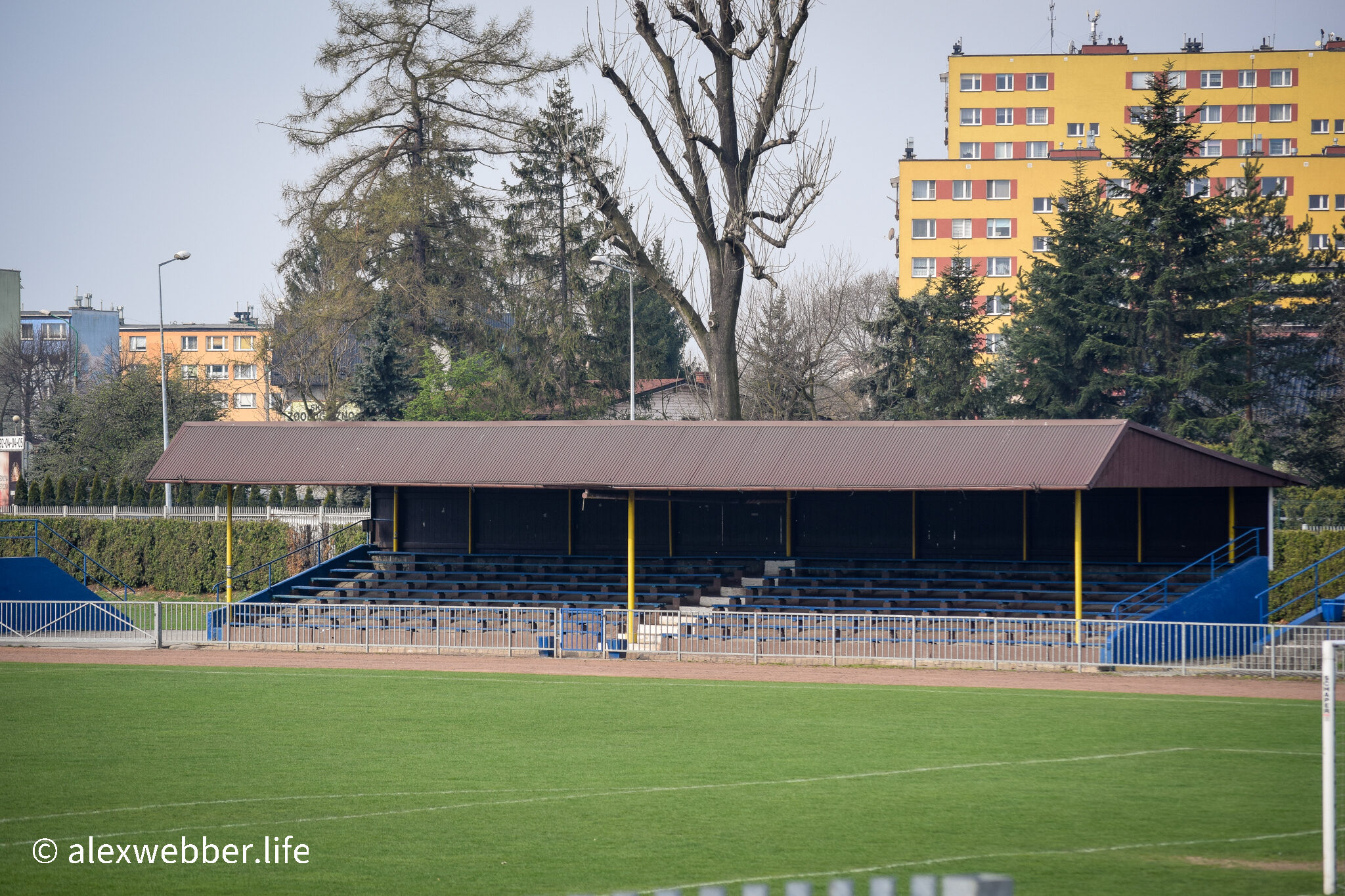 Stadium
Quite non-descript, there's only one side to speak of – a dark and low wooden stand flanked on either side by small banks of open seating. As for the rest of the ground – well, there isn't a rest of the ground, just stretches of impenetrable fencing that would need a missile strike to breach.
Experience
With no away enclosure to speak of (something I was unaware of), there was no chance of Beskid getting in so instead it was left to the home fans to raise the atmosphere. This they did, and they did it well. Though starting slowly (this was a Saturday morning kick-off, so I'll give them a pass), matters took a turn in the second half when the shed stand erupted into one of the finest pyro shows I've seen.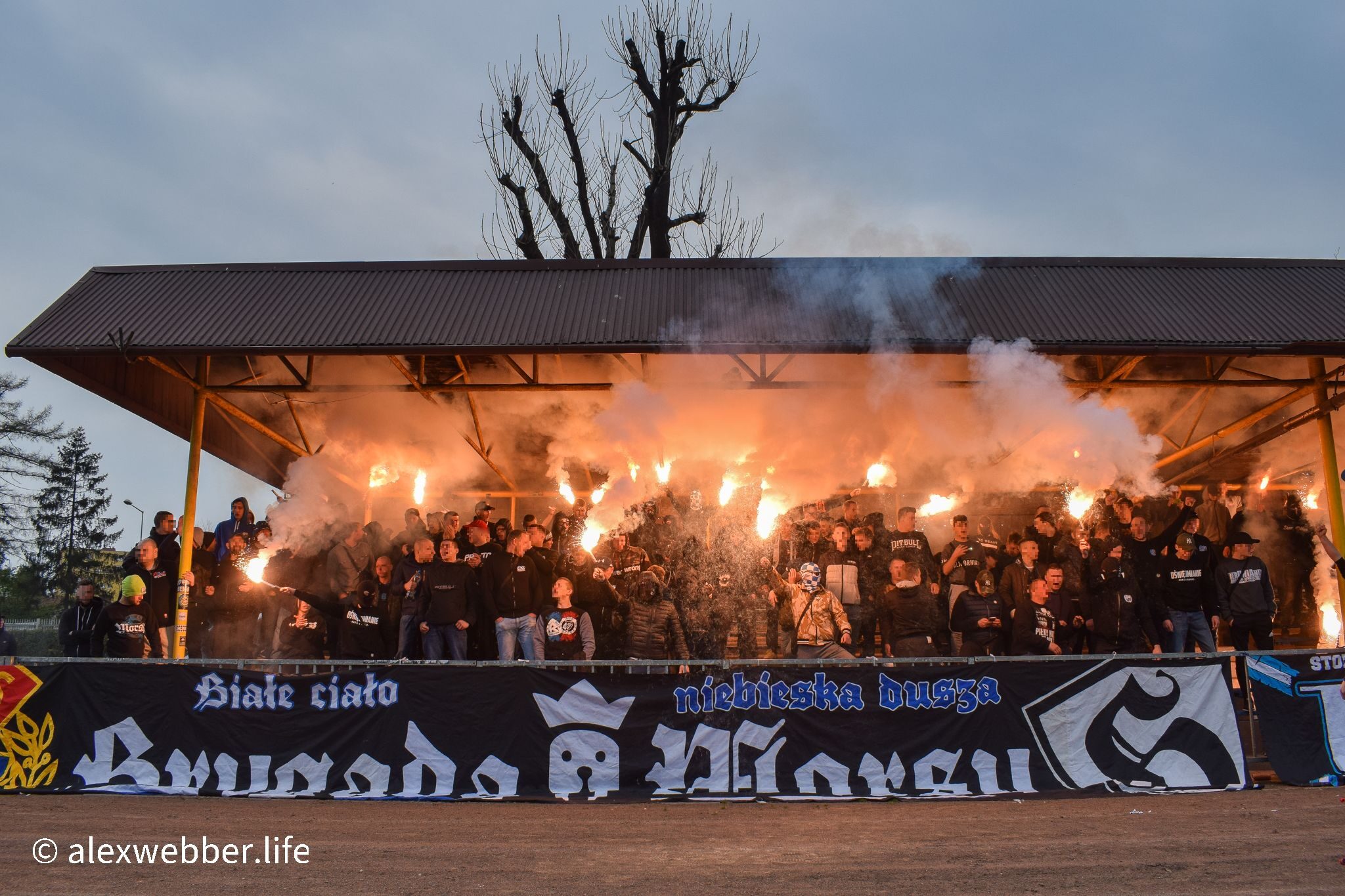 As I hope my images express, the atmosphere was belting: a stunning flare show for this regional derby with the low roof amplifying the sound and the billowing pyro lending the ground's solitary rickety stand the look of a blazing barn. Magnifico!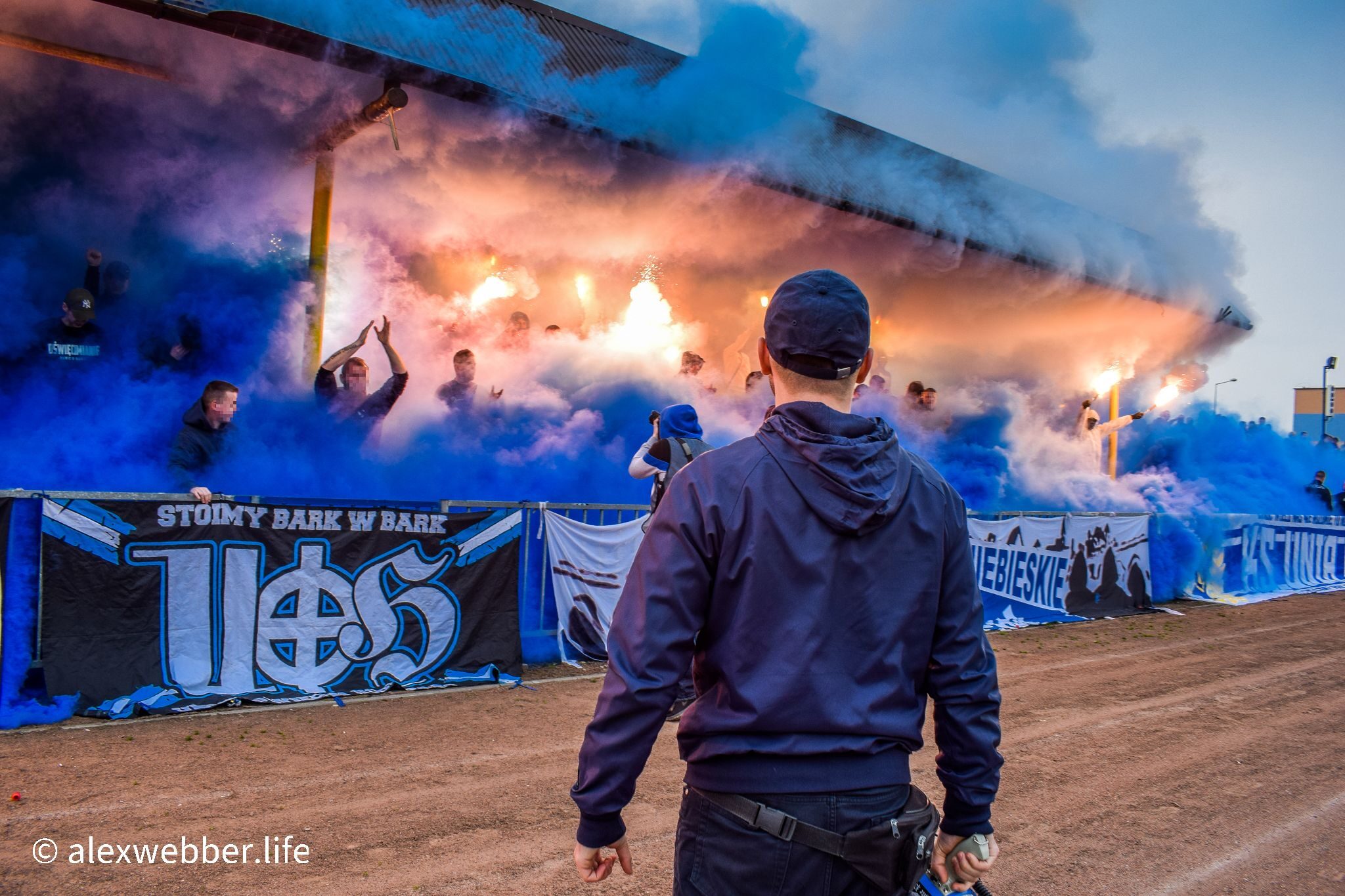 Having been given photography access, standing pitch-side and in front of it all felt more like being sucked into some insane Virtual Reality game, and I'm half-certain that had I taken a few steps into the smoke I'd have emerged out the other side to find myself in another universe. A brilliant experience that really led me to kick my football travels up a notch. Though not the sole reason, this was one of those games that left me gagging for more.
After
For me, that meant a Batman burger from a ropey looking kebab store in the middle of a housing estate and then an afternoon look into Auschwitz-Birkenau. Clearly, it's for the latter most people visit Oswiecim, but whilst this is most certainly essential there is a world outside the death camp.
An otherwise typical Galician town, features of Oswiecim include a compact but handsome old quarter peppered with smart tenements and historic landmarks such as steepled churches and a preserved synagogue, as well as an artsy café-bar by the name of Bergson.
Located inside the former Kluger family home, it's here that the town's "last Jew", Szymon Kluger, lived out his final days until his death in 2000. Today it's a superb place to chillout, and highly recommended for a post-match bottle of pop from Poland's craft brewers.