Date: 29 August 2021 / League: Polish top flight
Final Score: 1-0 / Attendance: 23,717
In A Nutshell
One of Poland's greatest rivalries presents a five star atmosphere befitting of a tense, nail biting match steeped in tradition…
Getting There
If you can't work out how to get to Krakow, then you deserve to be lined up against a wall and shot on the spot – there is no easier place in Poland to reach, and that's due to the city's status as the country's tourist mecca. The stadium itself is also dead easy to get to and is found just west of the Old Town – a naturally congested city, it's one of the few grounds where it's simpler just to head there by foot. From the market square, the journey will take you under 30-minutes.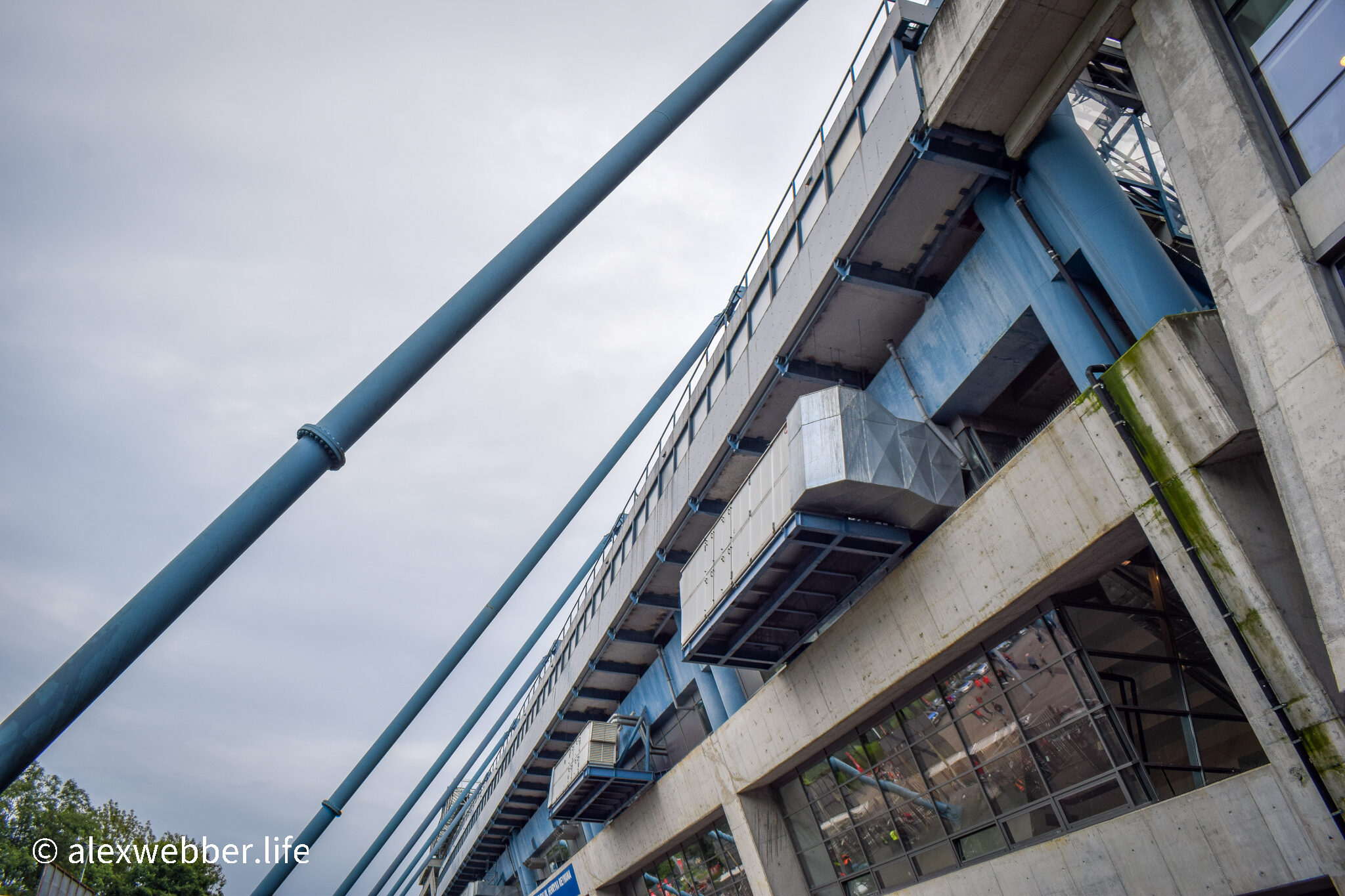 Background
Once notable for its open terrace warfare, this fixture has calmed down considerably over the years, but even so, any meeting between these two giants still has the capability of generating a thumping atmosphere.
Although both teams were flailing at the wrong end of the table when this game was played (Wisla would ultimately suffer the ignominy of relegation), it nonetheless attracted a bumper crowd further buoyed by celebrations marking Wisla's 115th birthday.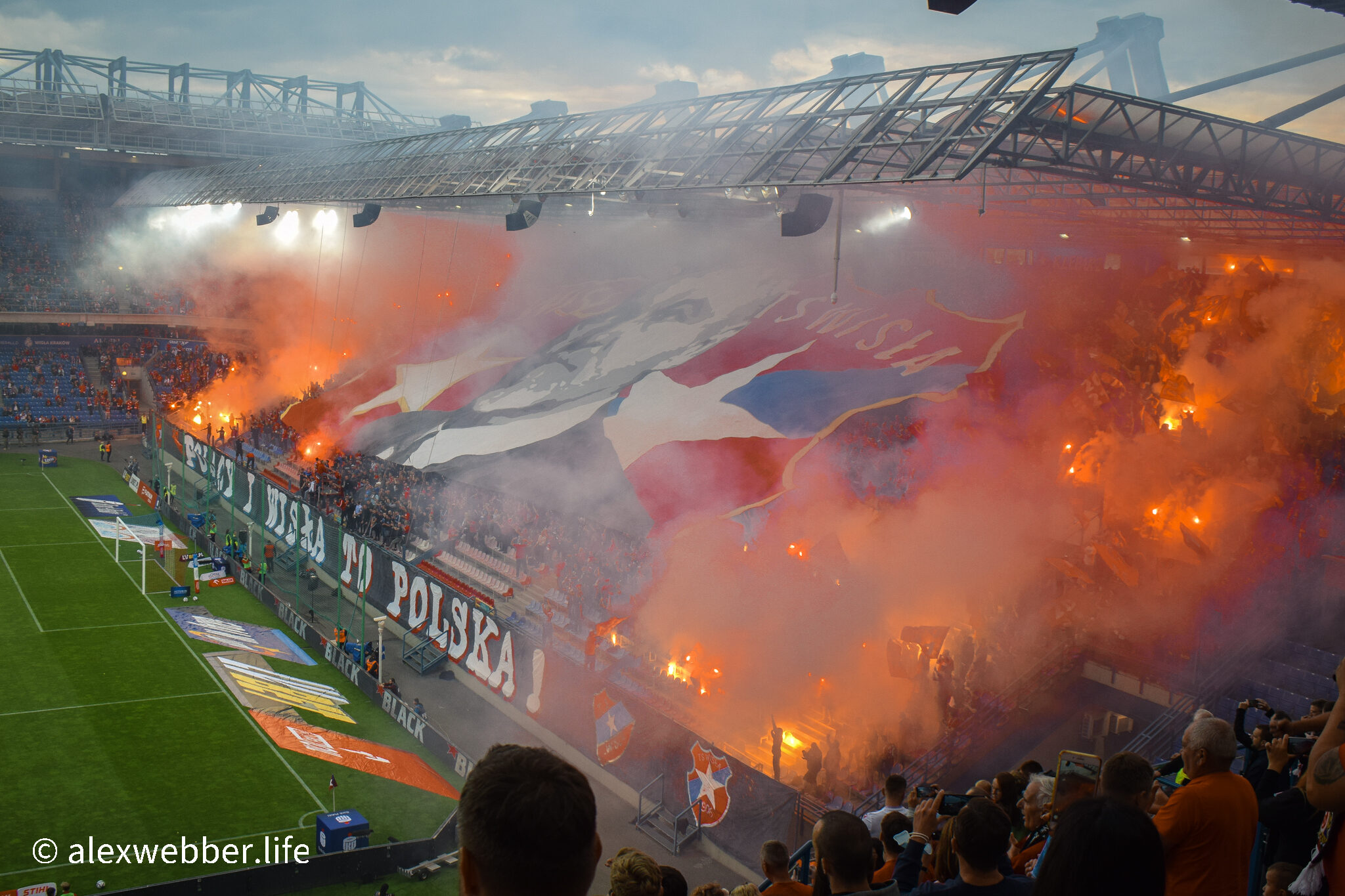 Stadium
Named after Henryk Reyman, the club's record scorer, Wisla's home was redeveloped stage-by-stage throughout the 2000s as part of the city's bid to become a host city for Euro 2012. Despite being the best-equipped of all of Poland's cities to cater for a mass influx of visitors, that honour alluded the club (and town), but this quest did at least bestow it with a wonderful stadium.
In this case, redevelopment did nothing to impact the character of the ground; preceding the trend for plastic by a few years, instead this 33,000-seater stadium announces itself in a big thump of concrete and angled piping – from the outside, it brings to mind a WWII era battleship with its cumbersome size and overwhelming greys.
On the inside, the steep stands are close to the pitch and seem to naturally generate an atmosphere no matter the opposition.
Experience
I left it way too late to apply for press accreditation (Wisla tend to reject me anyhow), and the importance of this match meant that VIP tickets had also been snapped up – so, in with the rabble. After a bit of a palaver booking online, I snagged a seat for the princely sum of PLN 63 (approx. GBP 13), and found myself plunged next to a load of foreigners, families and oldies. Even so, it was impossible not to get caught up in the atmosphere – hair-razing at times, it reached boiling point in the dying stages as the clock ticked towards the final whistle. With Wisla clinging on, the scenes of jubilation that this sparked were up there with anything I've seen at Polish football.
Without doubt, this fixture has lost its spice and lustre, but for new entrants to Polish football it does act as something of a reliable calling card for the country's top flight.
NOTE!
As of the 2022-23 season, the away end has been closed for 'renovation', thereby slashing capacity and, also, the atmosphere.