Date: 12 August 2023 / League: Polish 5th tier
Final Score: 2-0 / Attendance: approx. 100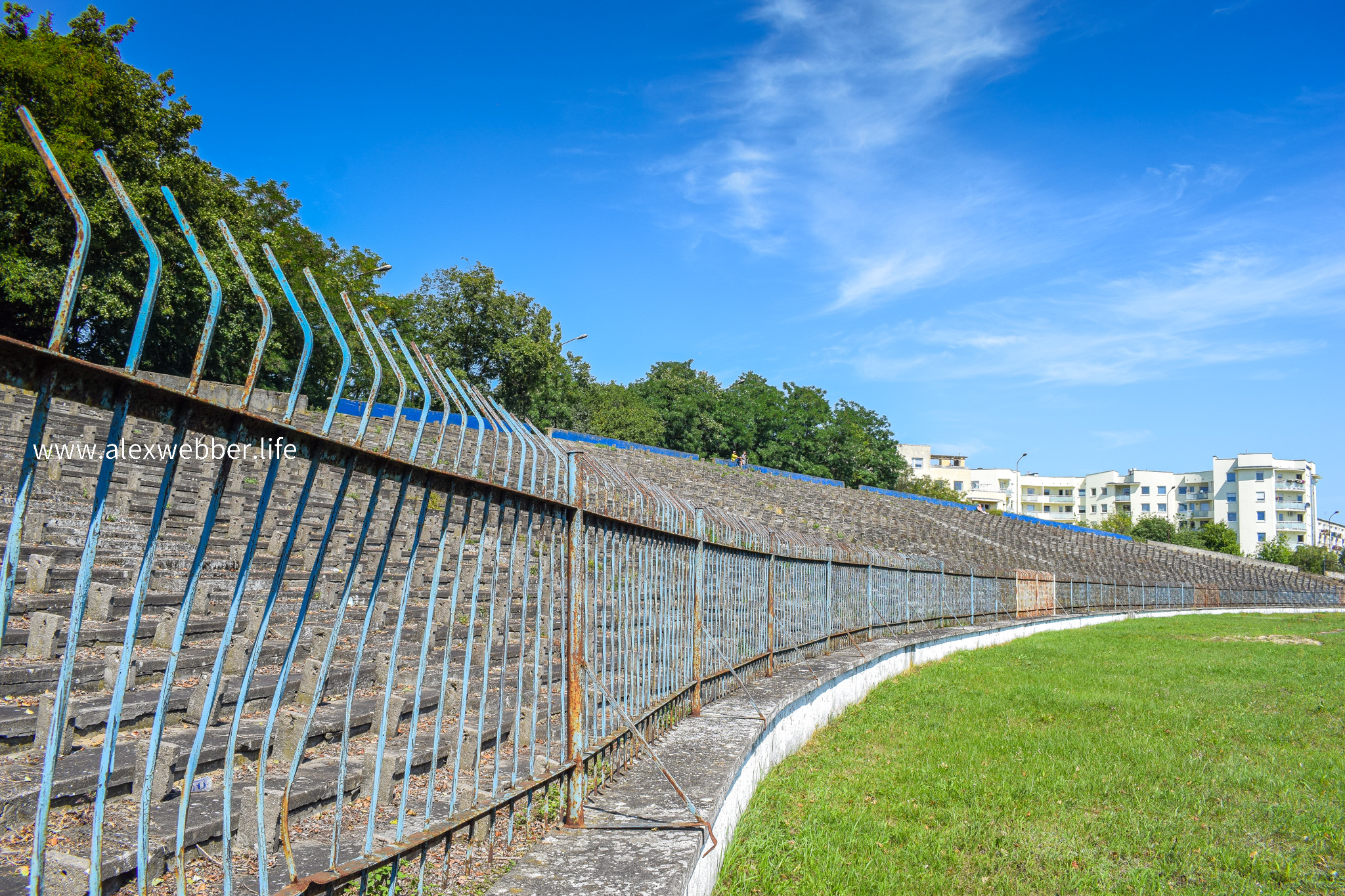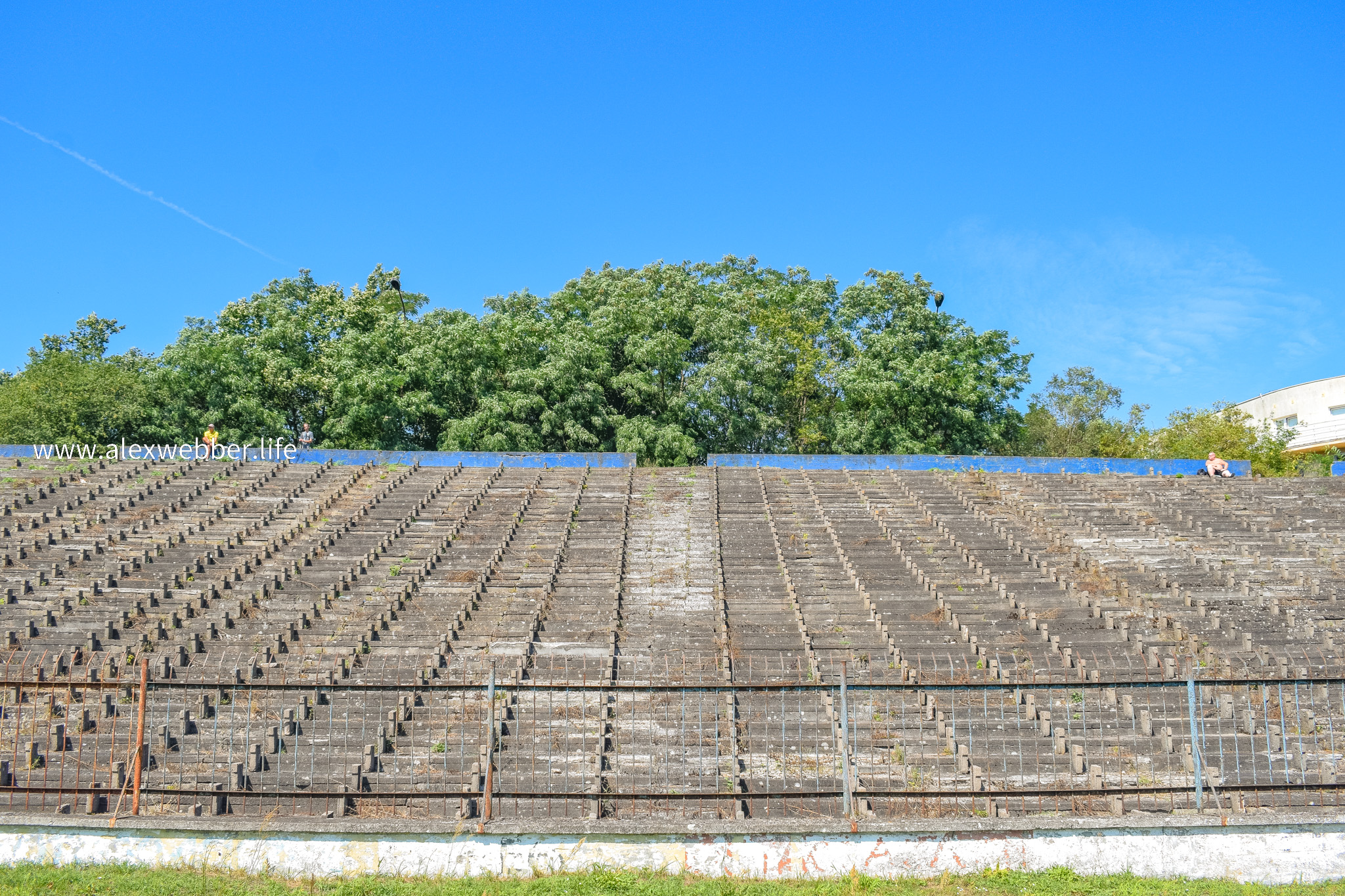 Experience
I like football grounds that look as if they pre-date the time of dinosaurs, so when I visited Chemik in April (for that, CLICK ME!) it was love at first sight. Even so, my enthusiasm was dampened – literally – by a persistent, bastard downpour that left my lenses fogged and my clothes dripping from my skin. Easy as it was to enjoy the stadium, it was bloody impossible to photograph. Squelching around, it was weather that had me cursing at the skies. "FFS, can you stop raining just for three effing minutes?"
Still, with a ground this good you know you'll be back sooner rather than later, and so it proved. If I've moaned about the lack of tasty fixtures this season, then an exception came in mid-August with Zawisza Bydgoszcz playing a derby (for that, CLICK ME!) on the same day that Chemik were scheduled to play at home. Set several hours apart, the convenient kick-off times presented a perfect double-header with a handy gap in between for some glasses of refreshment – and clearly, I wasn't the only one attracted by this thought.
Arriving at Chemik I found the low crowd amply boosted by at least a dozen or so groundhoppers, several of which had journeyed from Germany. In fact, there were more people from across the border than there were from Rypin – the home side's rivals that day.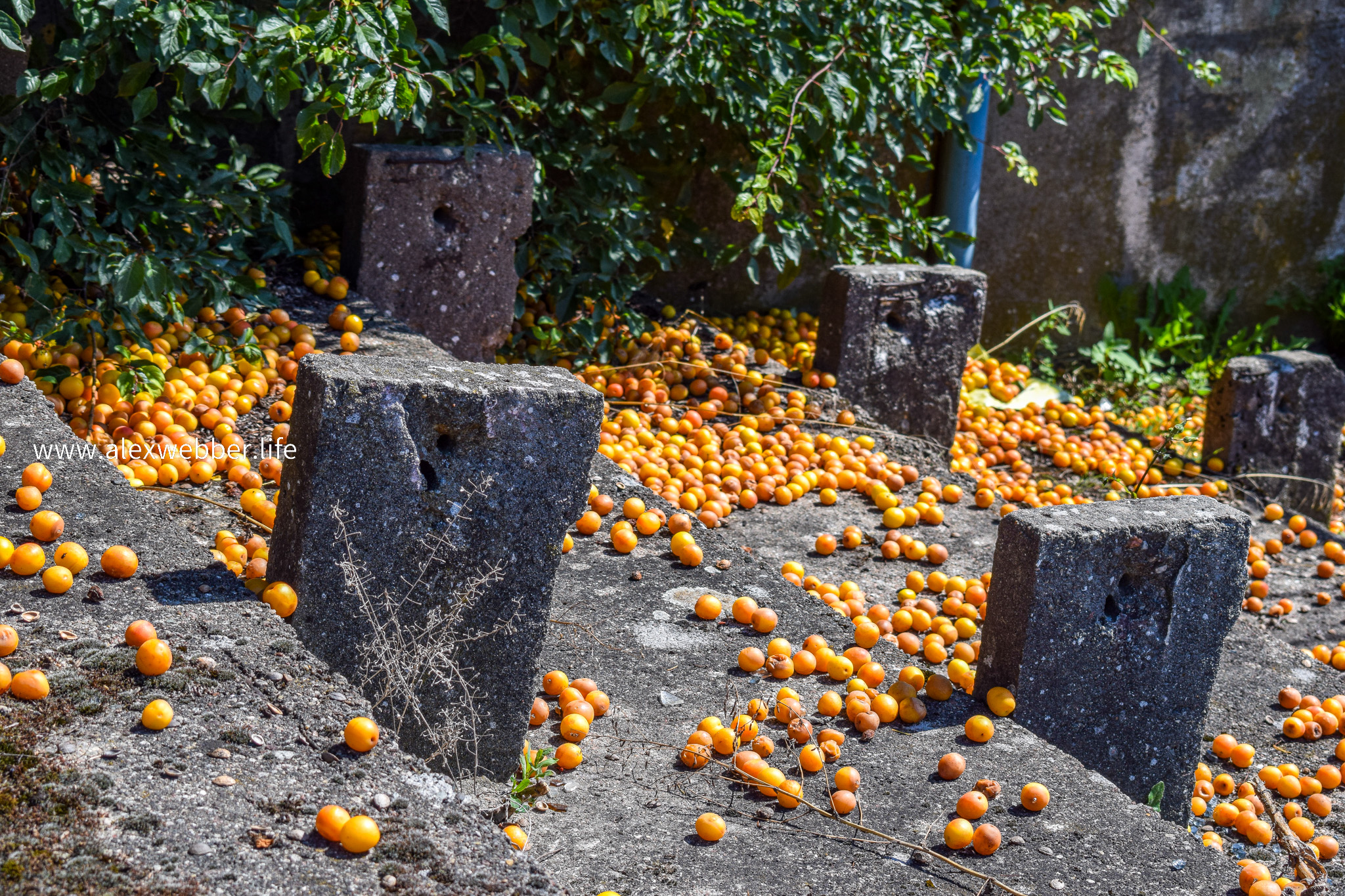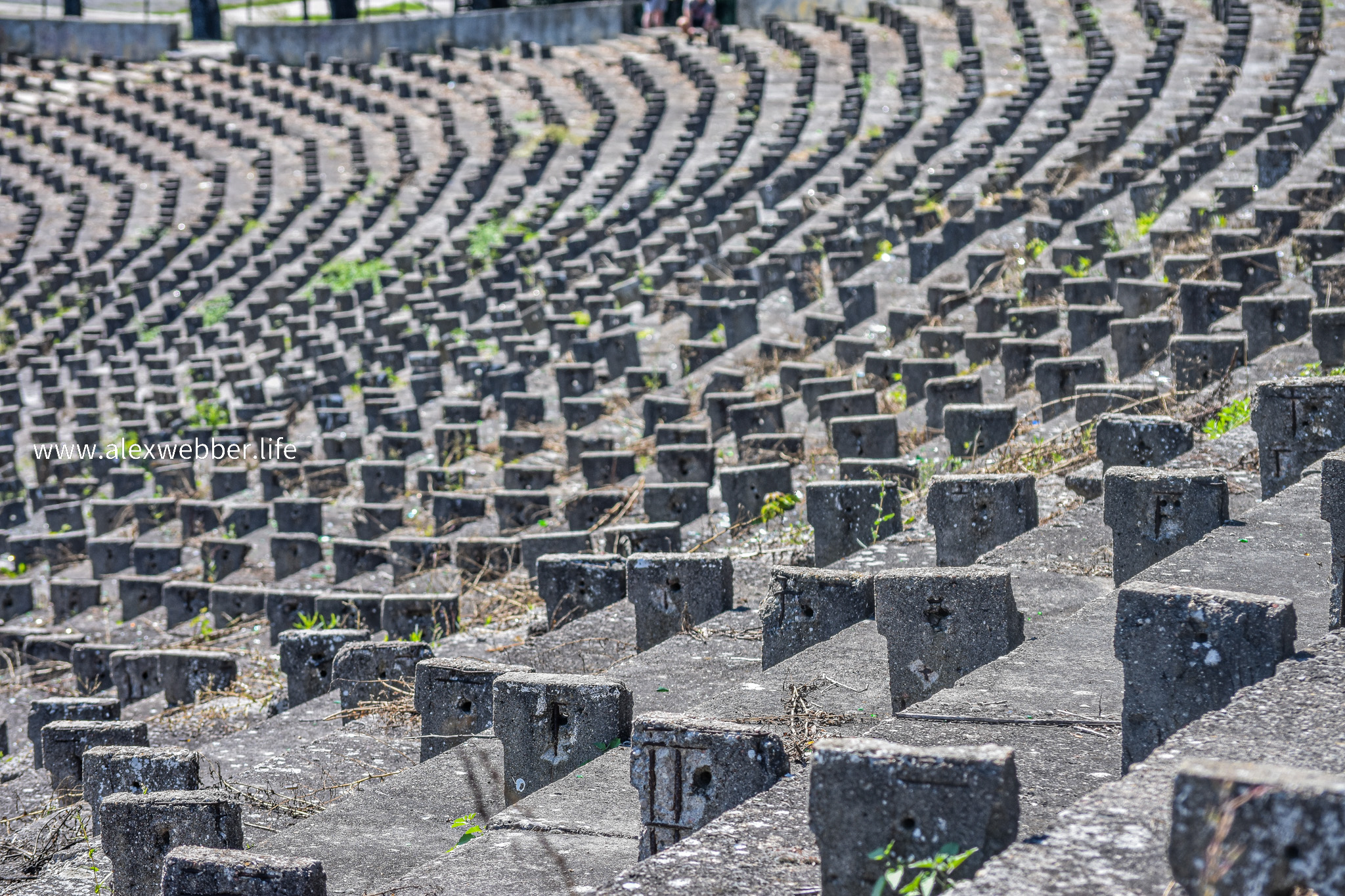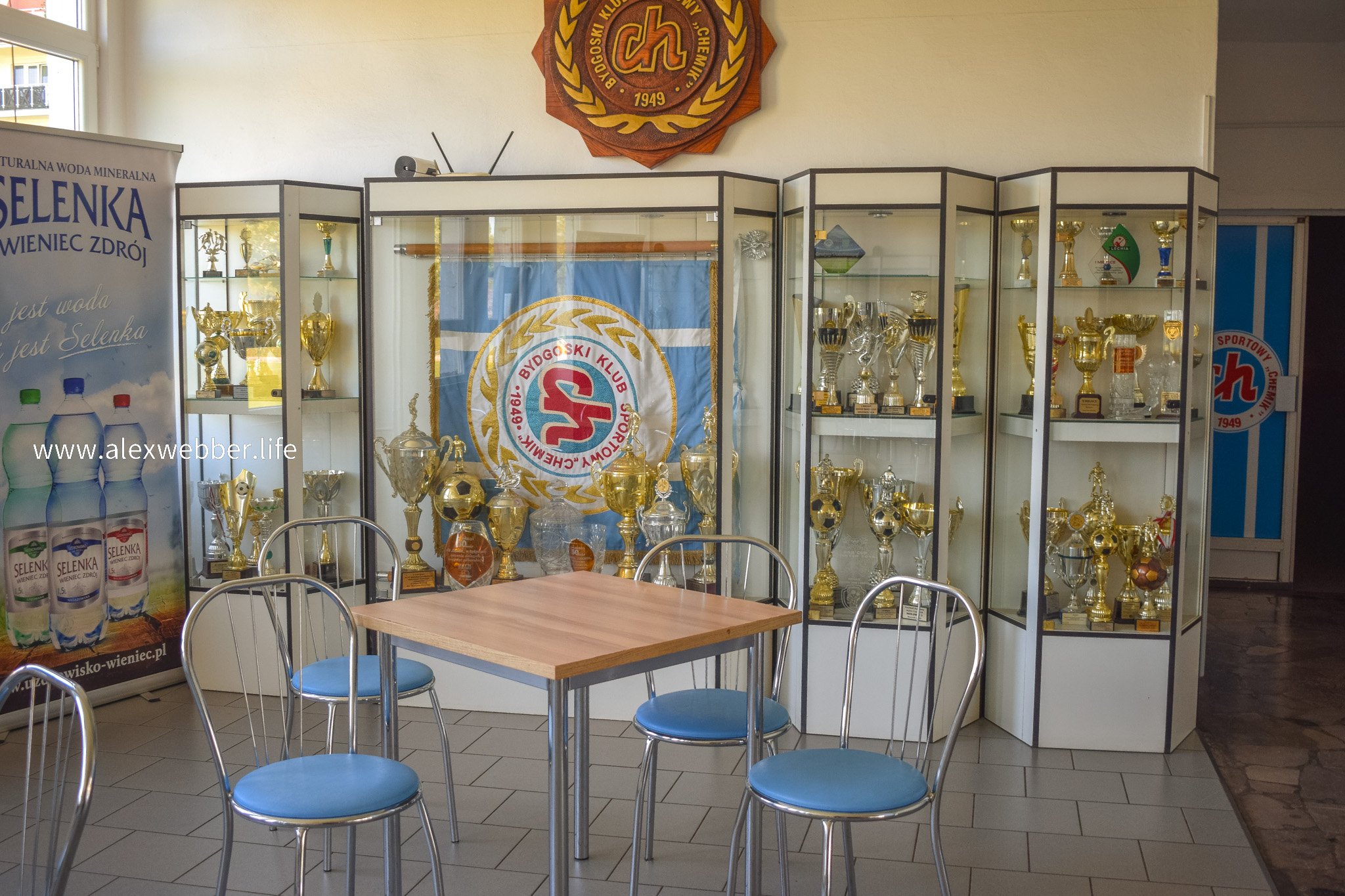 Not that I realised that at first. Entering the ground, I spotted movement in the away pen. Eagerly making my way over, from first sight it appeared that two fans had made the 100-kilometre pilgrimage to support their team. Getting closer, it was disheartening to learn these were actually a couple of local drunks attracted by the small corner of shade offered by the rusting visitors cage.
Good on them though, for in spite of its almost dehumanising vastness, they had picked arguably the best spot in the entire stadium – and practically the only bit sheltered from the unrelenting sun.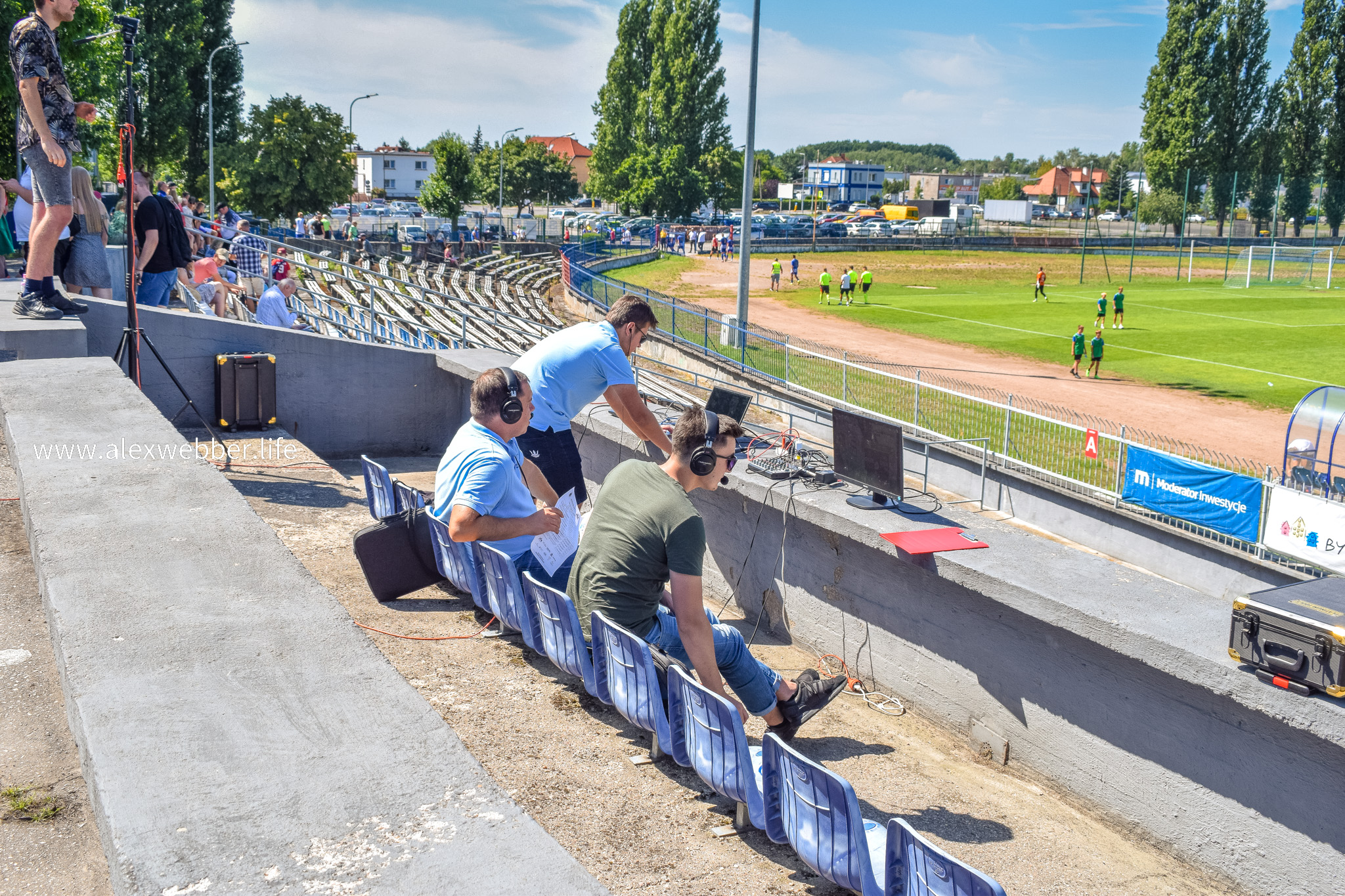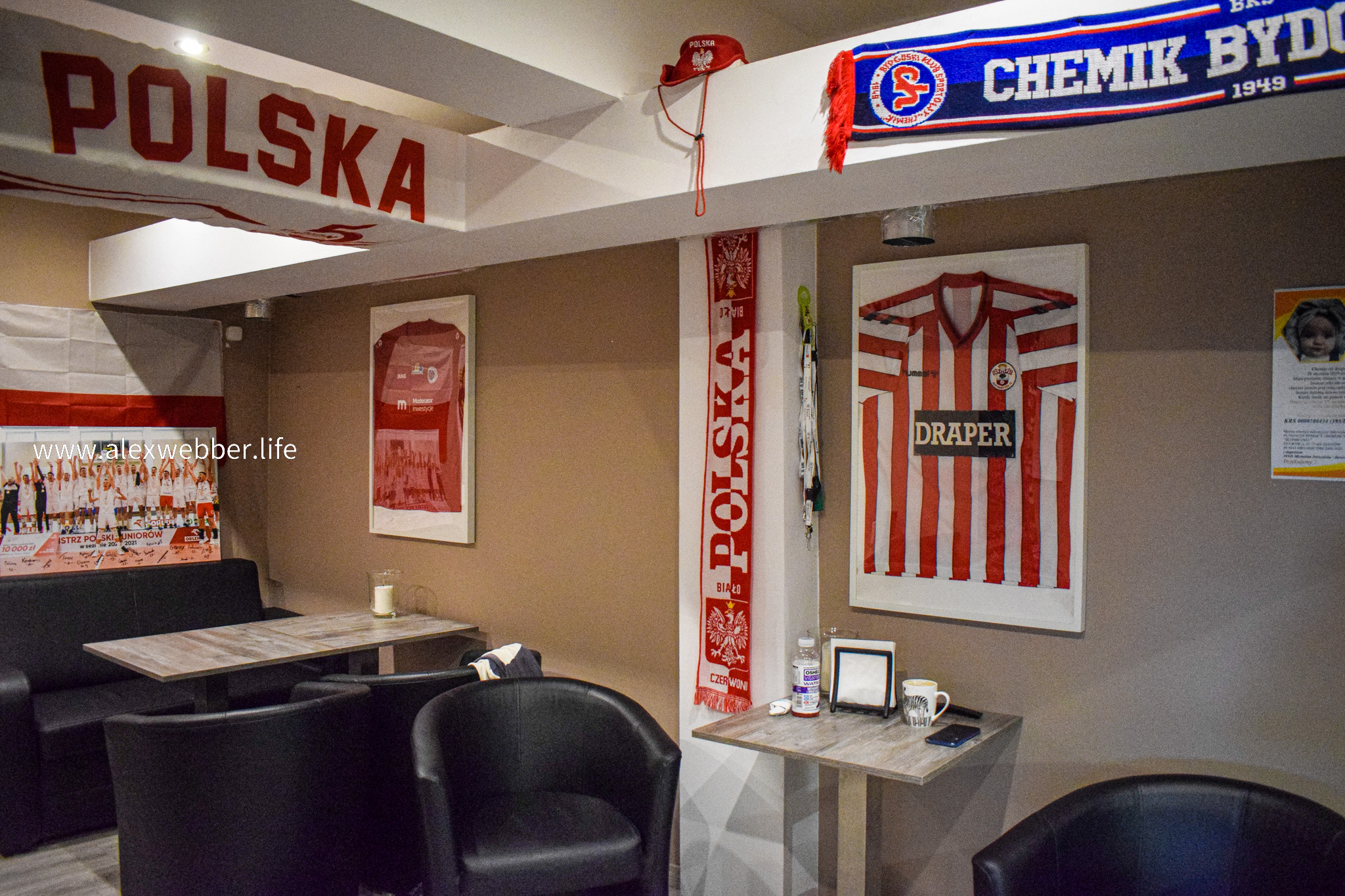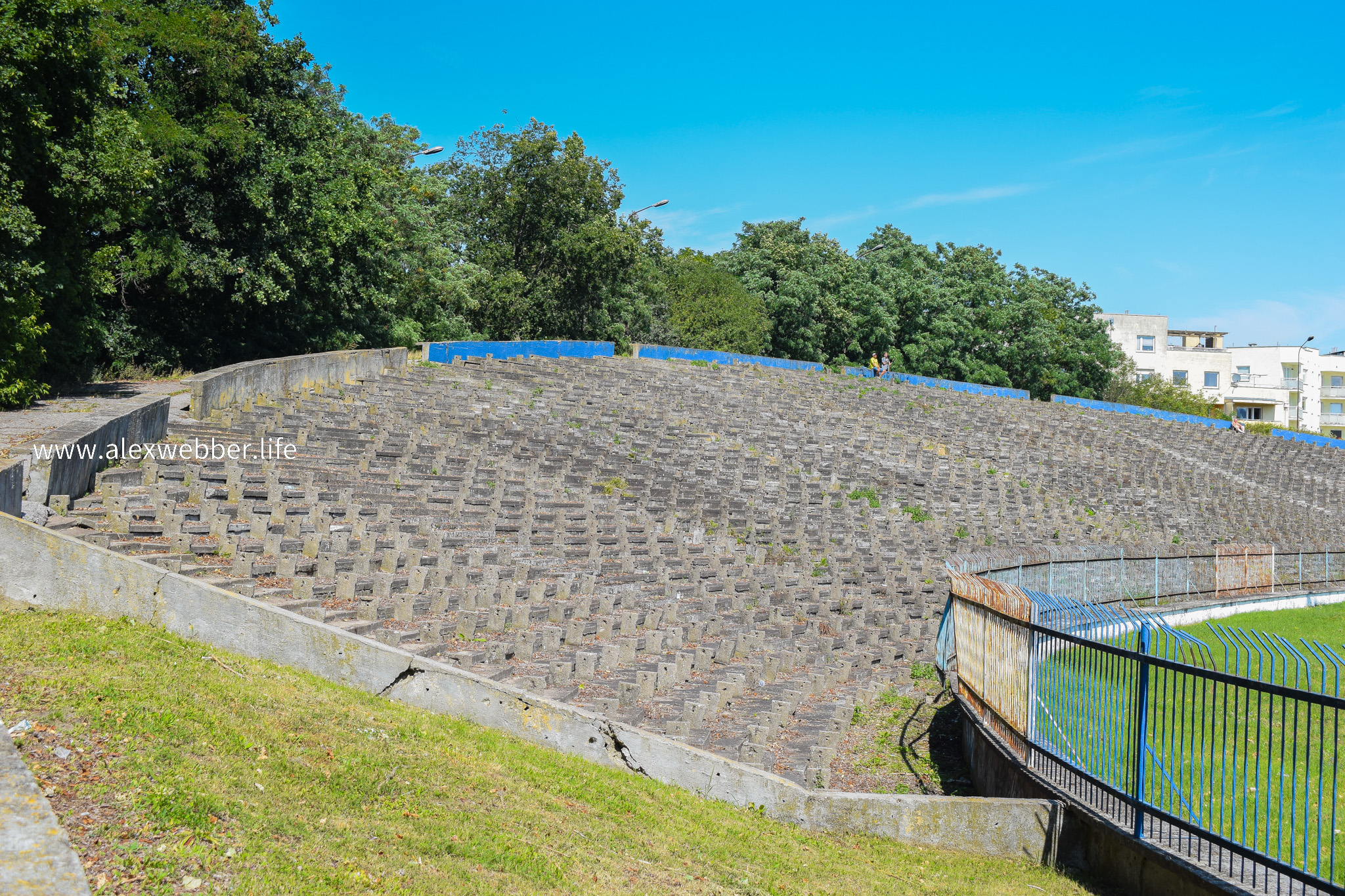 If the weather had thwarted me on my previous visit, it was even more unbearable this time – punishing heat aside, the glaring light made it impossible to shoot satisfying images. Defeated, and sweating like a trapped piglet, I made my way to the clubhouse, a communist era block filled with trophy cabinets and, intriguingly, a Le Tissier era Southampton shirt in the basement café.
So yeah, basically, for a second time I found myself far from happy with my photos, but again I can't say I'm concerned – a third visit would hardly be a negative. Something of a standout stadium, it's a magnificent concrete antiquity; a place where you can almost feel the ghosts of the past drifting over the cracked, humongous terrace that gracefully curves along one side of the pitch. Imposing to the point of being stupefying, for me its one of the most fantastical stands that exist in Poland. Yep, for sure I'll be back.