Date: 17 May 2023 / League: Polish reiongal cup (semi-final)
Final Score: 0-0 (2-4 pens) / Attendance: approx. 1,200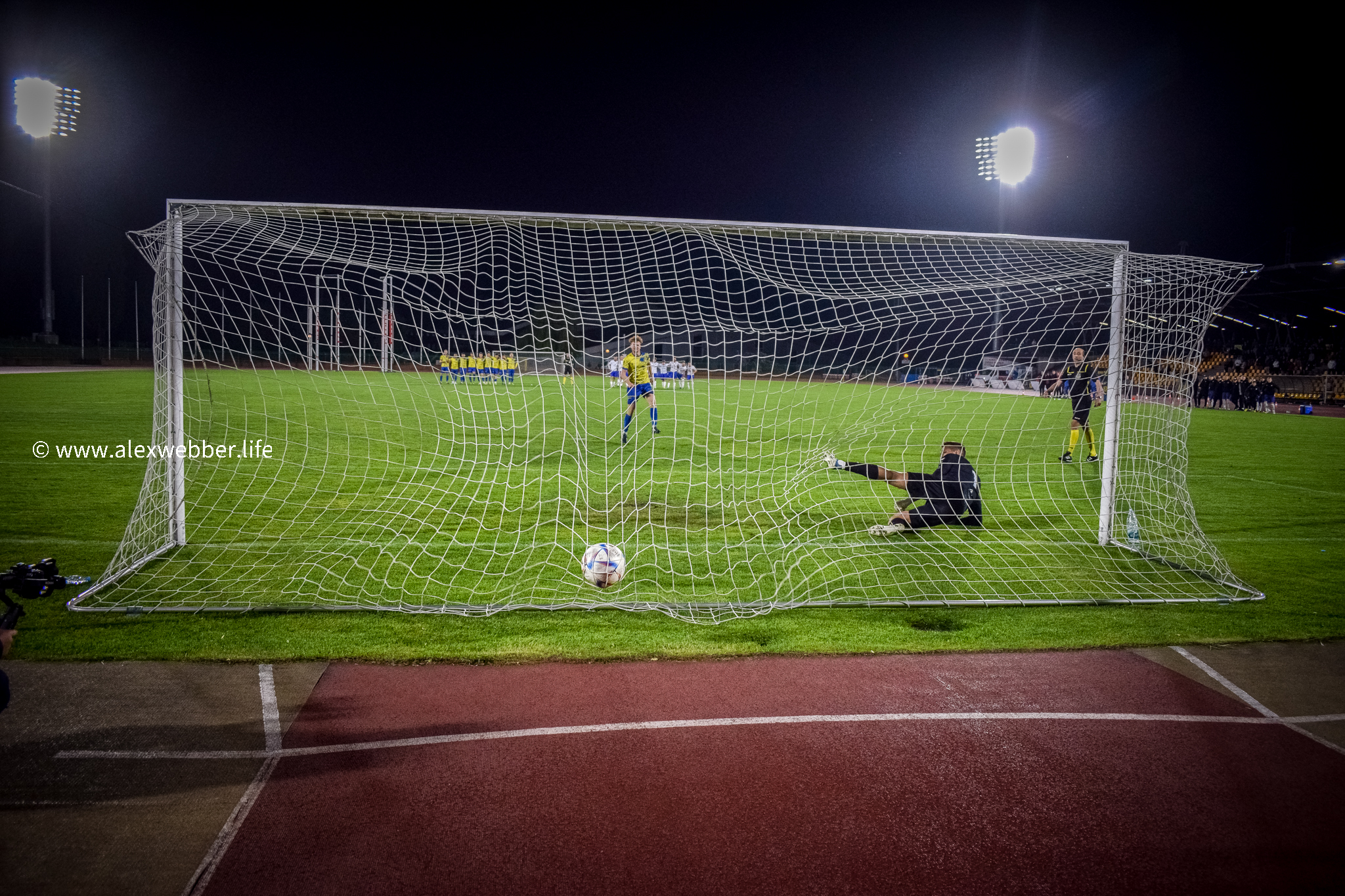 Experience
Steeped in history, and marked out by its Teutonic bastions and Gothic landmarks, it is scant surprise that there are many that profess Torun to be their favourite city in Poland – I'm not one of those. Having visited several times for work, my memories are less kind, and in the past it's a place that I've endured rather than enjoyed.
Still, on this occasion I found myself warming to the town, primarily because I wasn't here to work, but to take in what many rate as one of the strongest rivalries in Poland's lower leagues. That, though, is to be expected – belying their league standings (at time of writing, Zawisza are in the fourth tier, and Elana in the fifth), both clubs are quite sizeable in Polish terms and have found themselves where they are due to non-footballing factors: and by that, I mean financial ruin.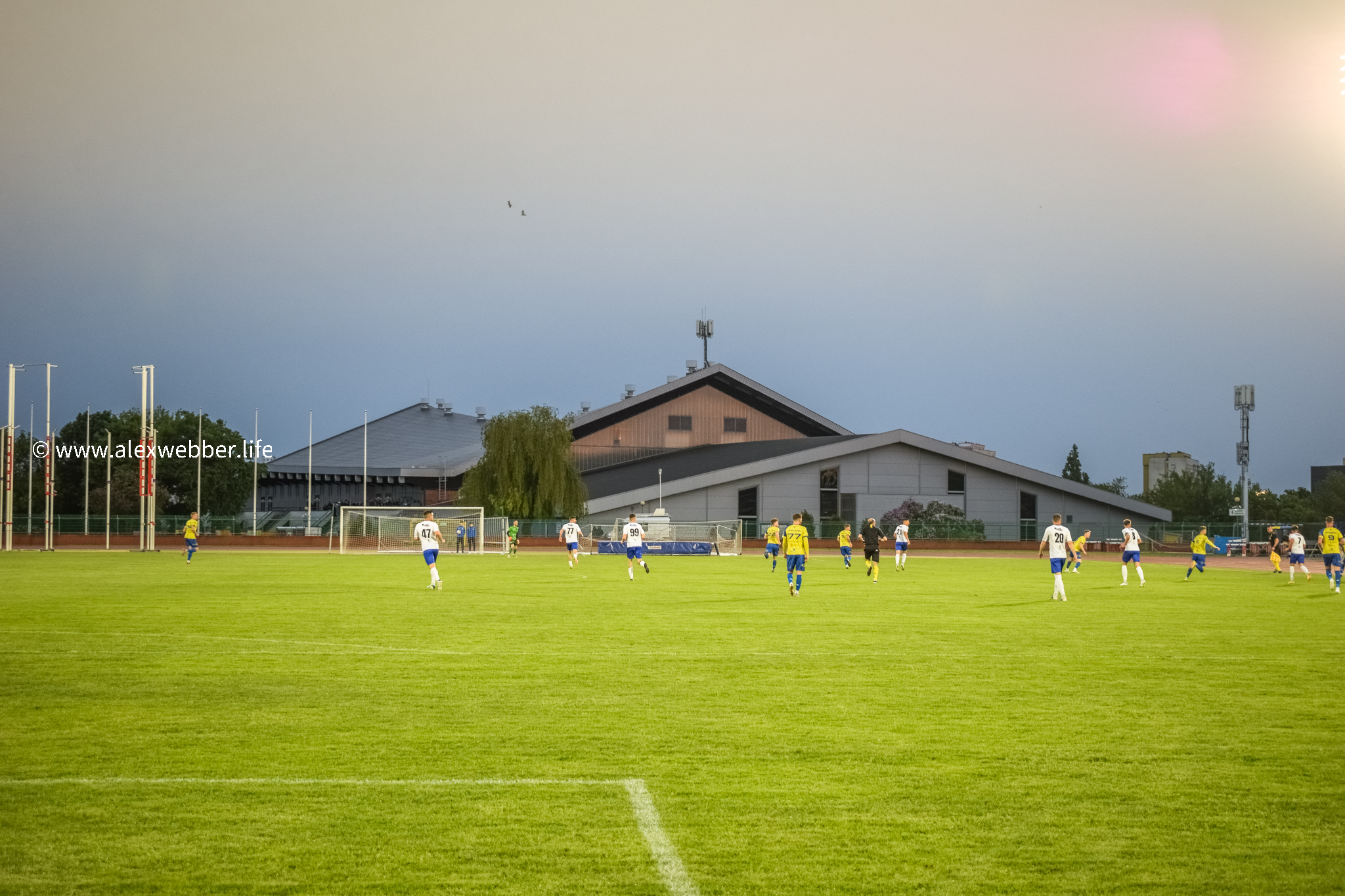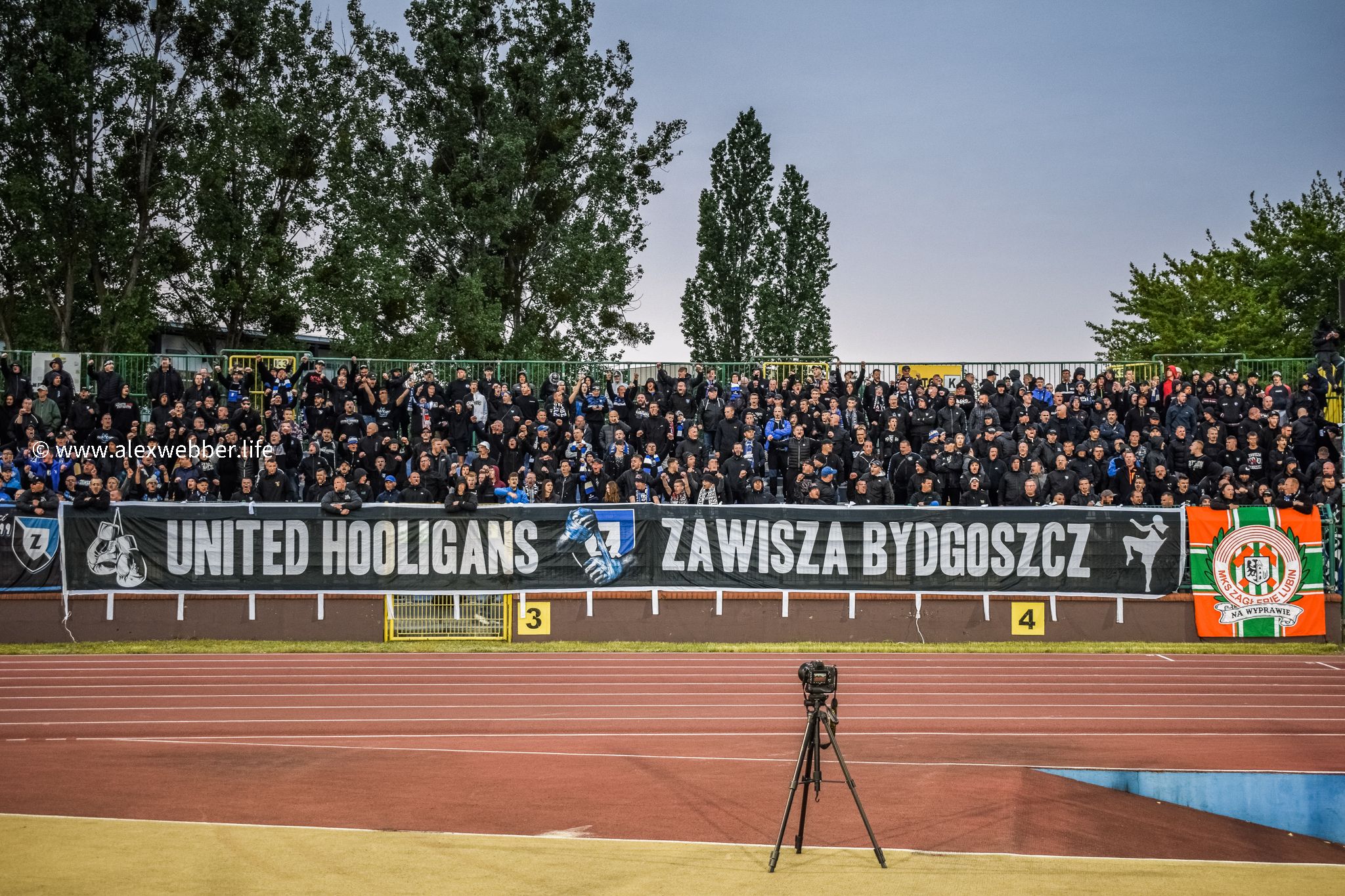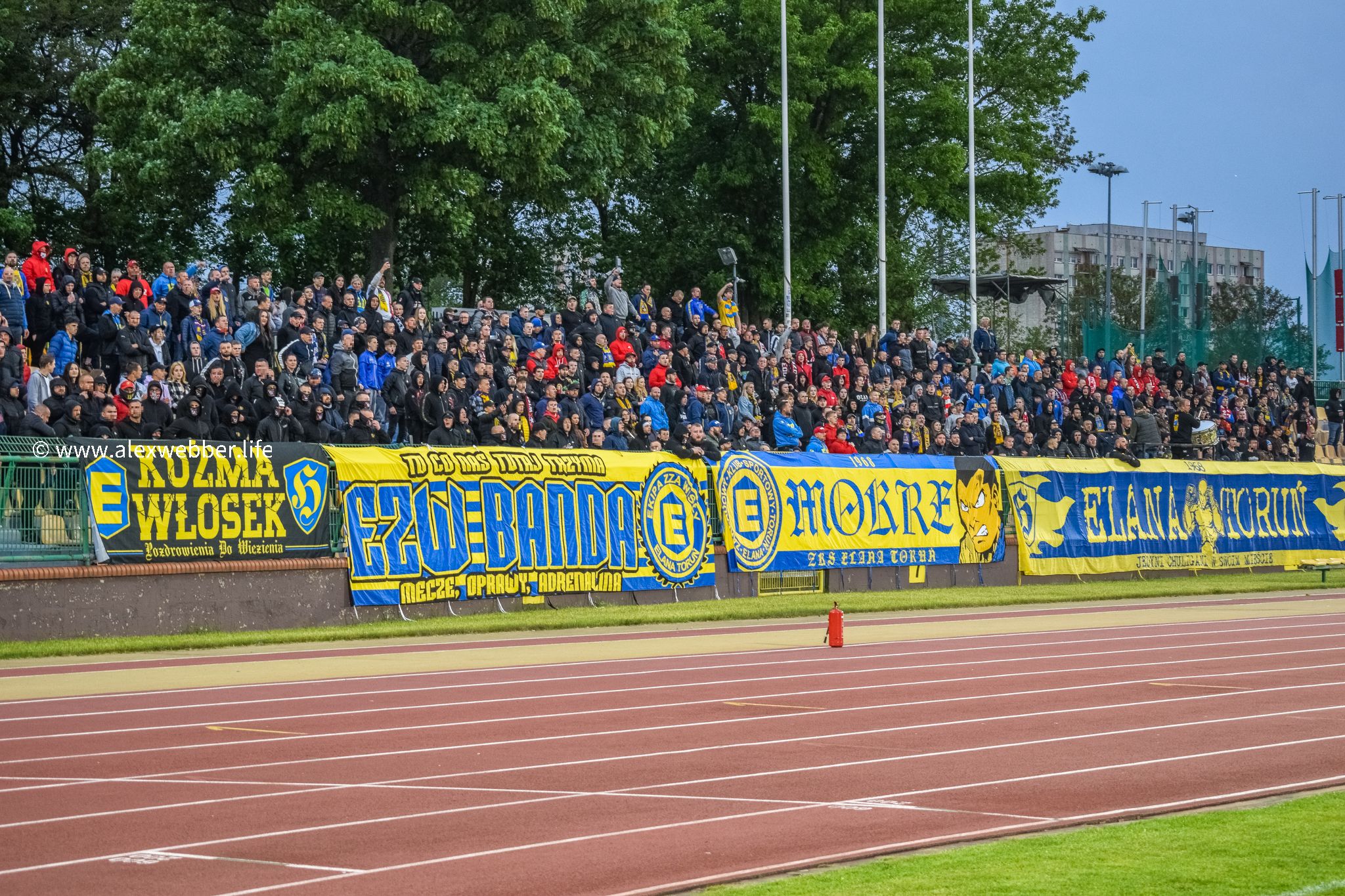 Anyhow, despite playing in separate leagues, these two derby rivals found themselves reunited in mid-May courtesy of the regional cup. However, with Elana's previous home match disrupted by crowd trouble, it was only the night before that it was confirmed that this game would go ahead with fans inside the ground – whether this had an impact on the attendance and atmosphere I can only speculate, but I certainly expected the crowd to be double what it was.
Of course, as lowly as the crowd figure may have first seemed, there was no shortage of hatred swirling in the air – before kick-off, all the talk had been of a car convoy of LKS Lodz fans (who ally themselves with Zawisza) stopping so as to clash with a group of Elana in the streets outside.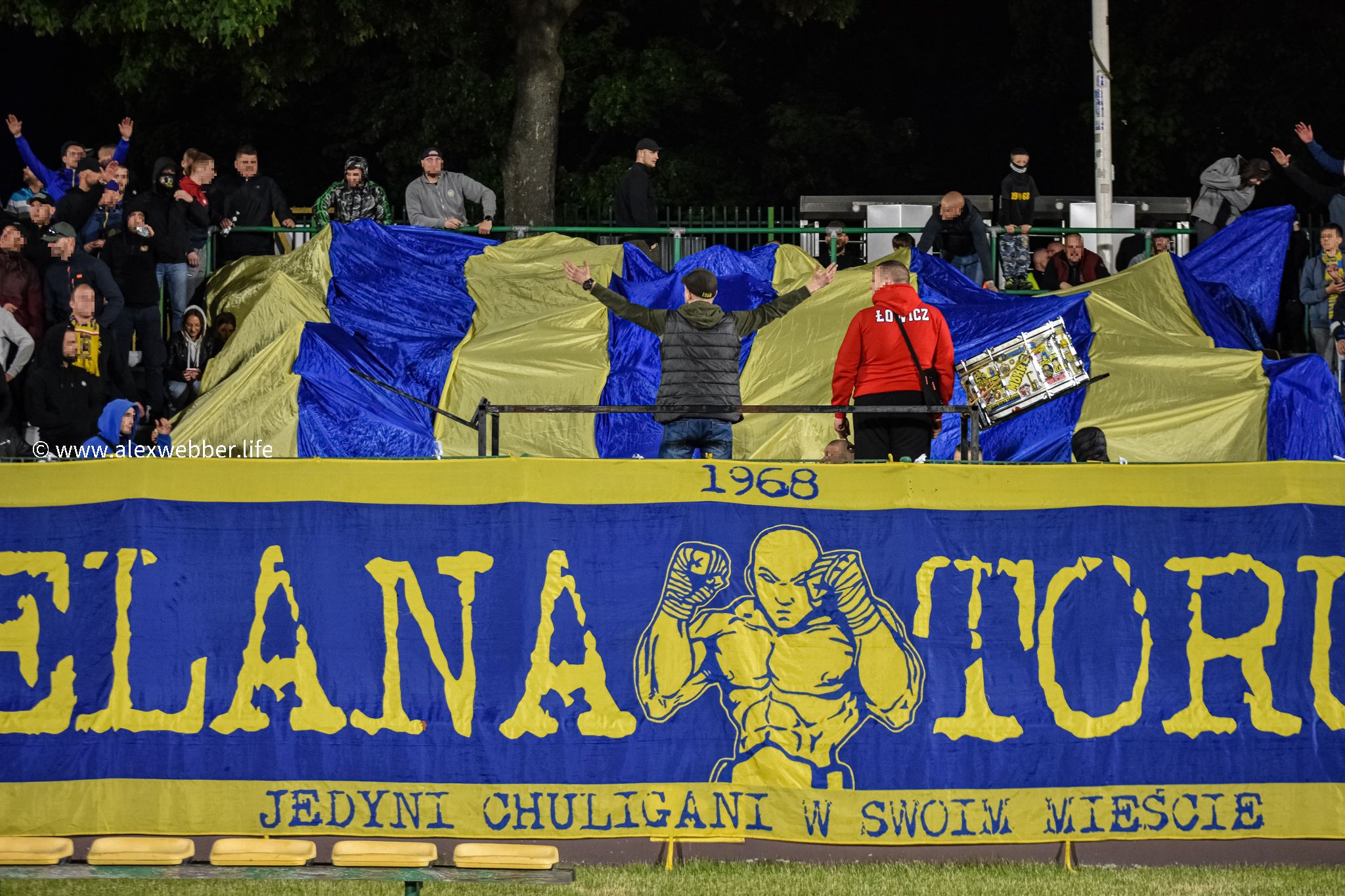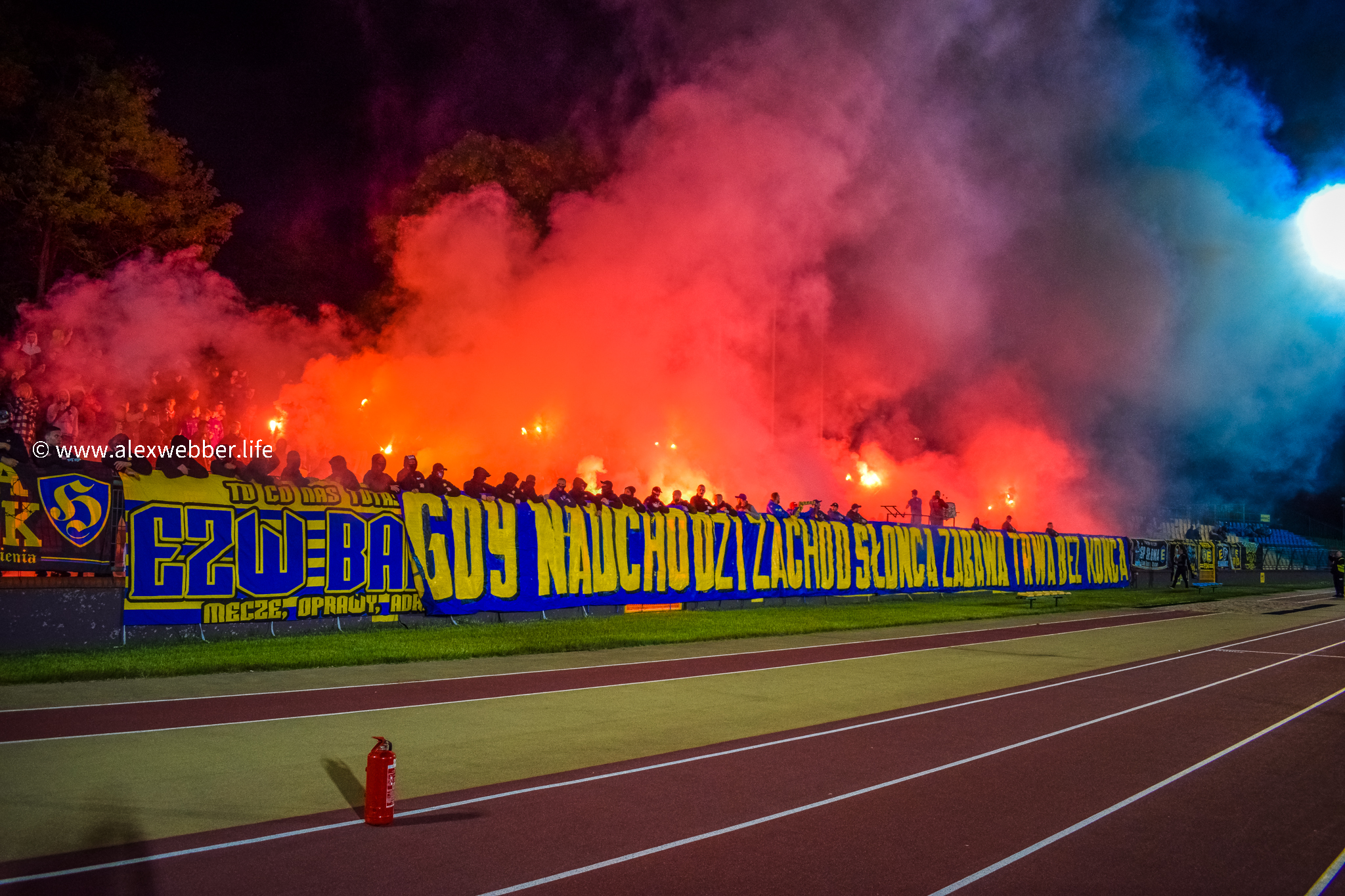 Inside the ground, dusk fall signalled a dramatic pyro show from the home fans, as well as a briefer one in extra time from the away followers. Extra time you say? Ah, yes. As games go, this slots itself into the more forgettable matches I've had the misfortune to watch, with both teams seemingly entering a mutual pact to never score again. Lordy lord, I thought this game would never end.
With the game kicking off after 8 p.m., I found myself glancing regularly at the clock – alarmed, every miskick and stray shot was greeted with the sinking realisation that I'd miss last orders in the pubs. Would extra time bring an end to my rising misery? Would it hell. Even the subsequent penalty shootout seemed to run on forever until, finally, the visitors held their nerve to clinch a place in the final.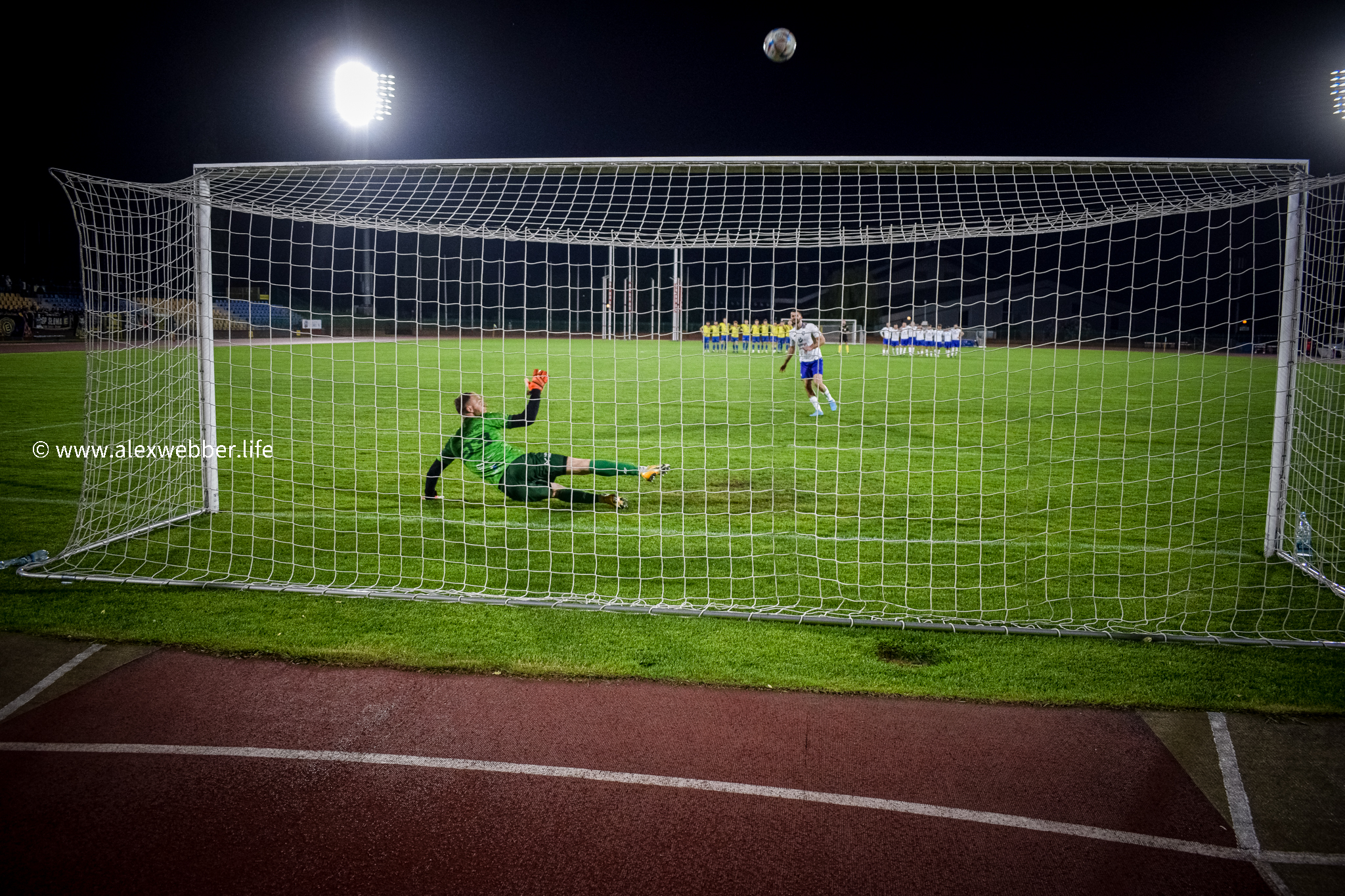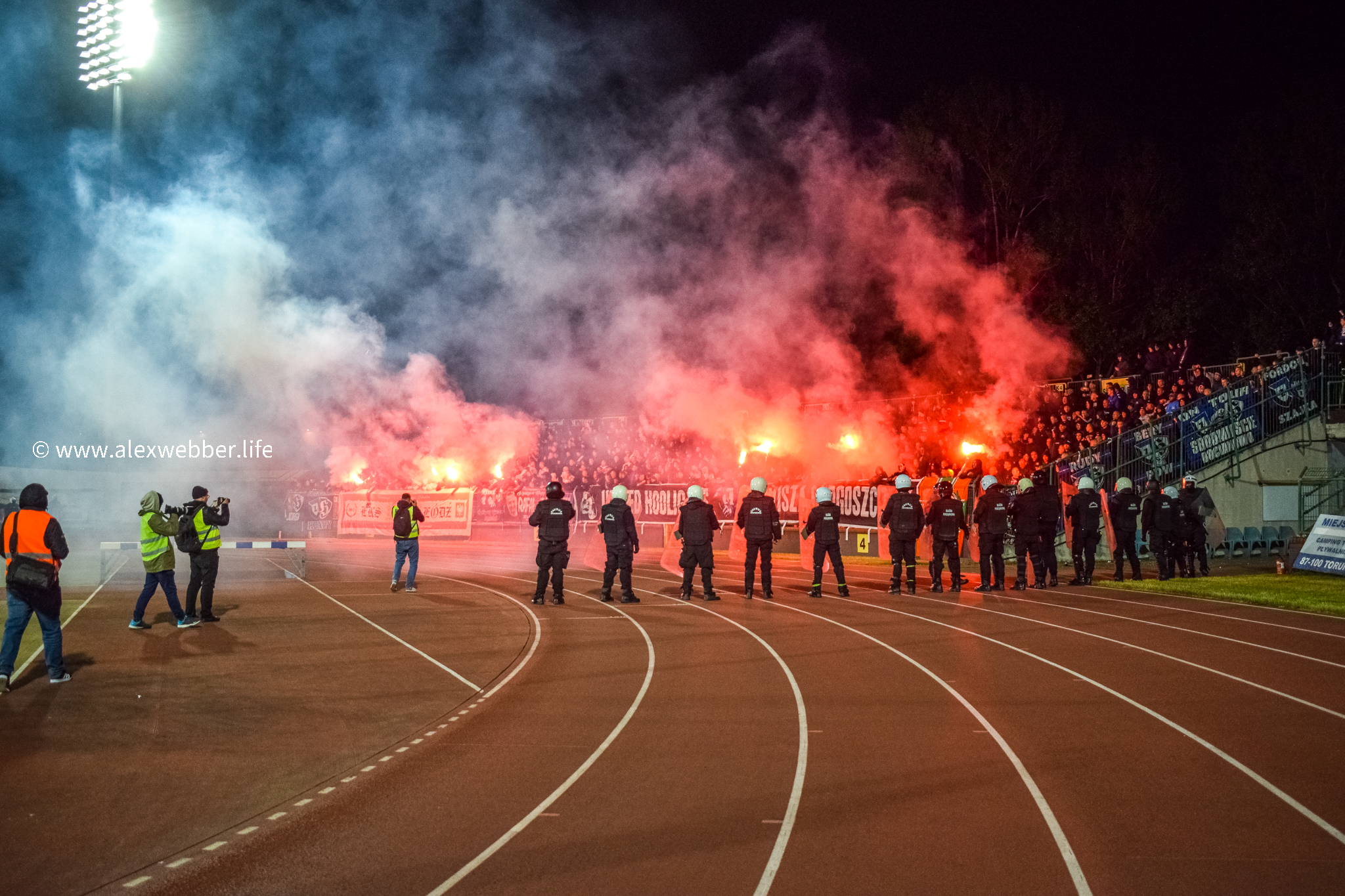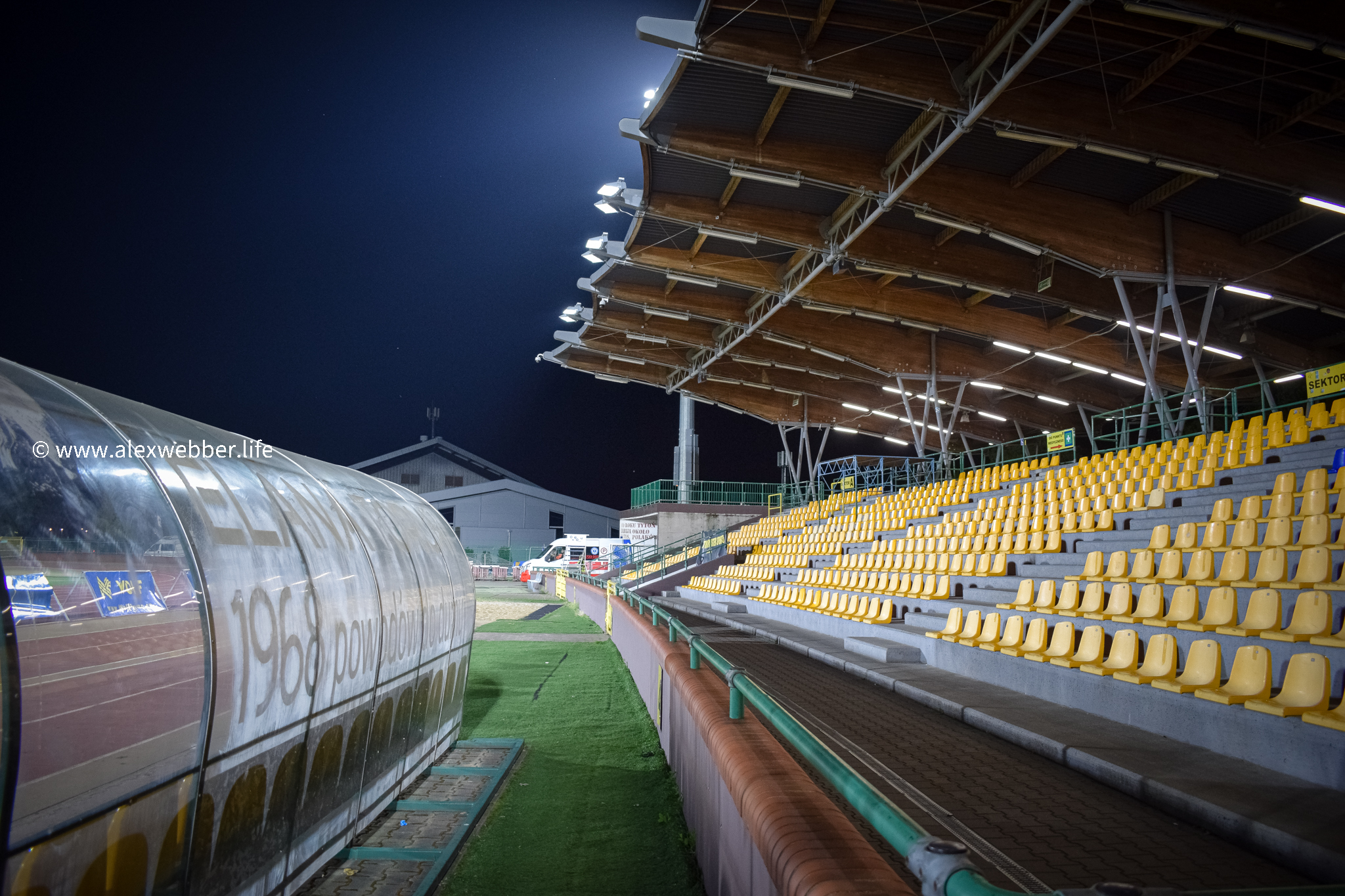 Truly, this was a woeful game of anti-football – a joint exercise in incompetence. The atmosphere, too, felt strangely disjointed: at times red hot, at others tepid, the whole experience seemed a little stop-start in spite of the best efforts of both sets of fans. And I don't blame them at all. As a stadium, this place just doesn't tick my boxes. An athletics arena first and foremost, its vast, open spaces swallow the noise in spectacular fashion.
Enjoyable rather than anything memorable or special, this was still a decent night, albeit one that didn't quite deliver on the hype leading up. And did I get my pint come the end? Sadly, no I didn't.