Date: 20 November 2022 / League: Polish 7th tier
Final Score: 4-0 / Attendance: 50-75 approx.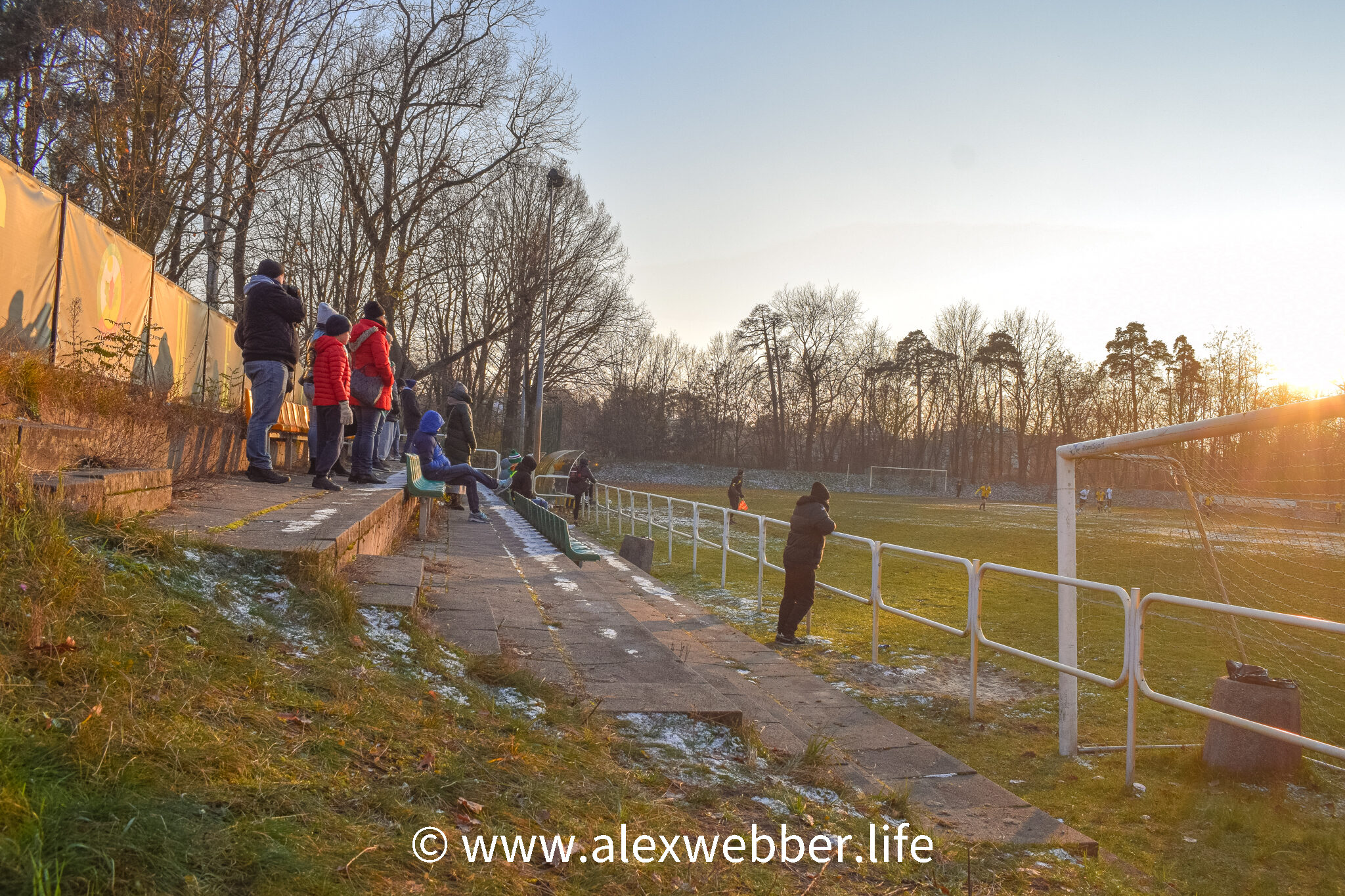 In A Nutshell
My last game of the year yields a haul of sausages and an unlikely connection to the film King Kong…
Background
For my last match before the winter break I'd been looking forward to a nutty lower league derby in Przemysl, but a crunch at work scotched that plan and led me instead to do something more local and accessible.
Of course, as expected, Przemysl went bananas, and you can see what I missed by CLICKING HERE! Instead, my substitute game delivered something more sedate, a seventh tier clash played out between bottom-of-the-league Wesola and mid-table strugglers Start Otwock.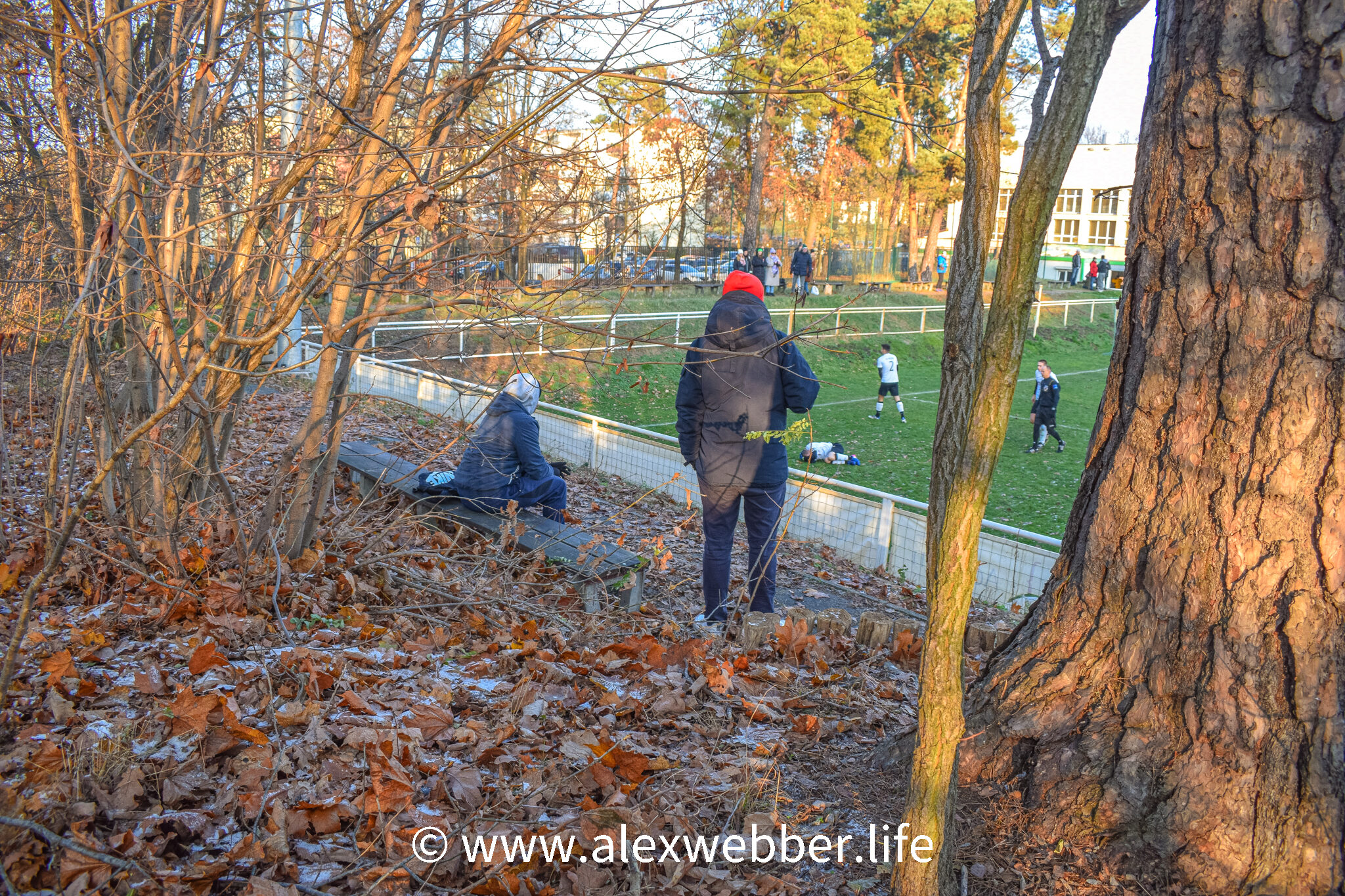 Expect The Unexpected
To enter the ground one passes a mural of a bi-plane, typical of the patriotic murals you see around Poland. On closer inspection, however, you realise it's anything but standard. Dedicated to Merian C. Cooper, the accompanying plaque takes up the bizarre story of this adventurer – American by birth, Cooper felt indebted to Poland on account of the major role played by the likes of Kazimierz Pulaski and Tadeusz Kosciuszko in his country's fight for independence.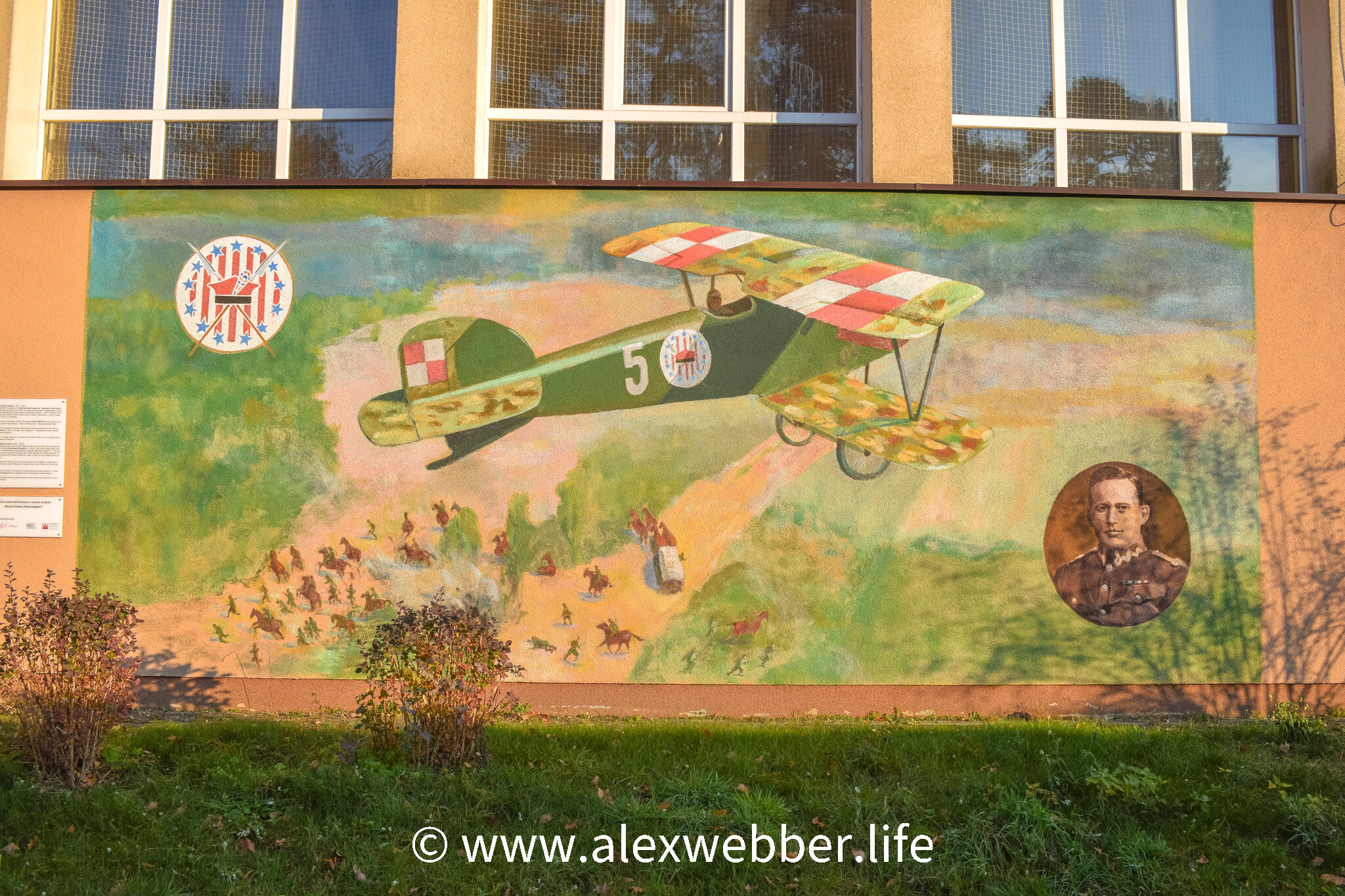 As such, when Poland's independence itself came under threat, he felt compelled to join its nascent air force. Flying in combat during the Polish-Soviet War, he was shot down on one mission and escaped Soviet captivity by walking 450-miles to Riga.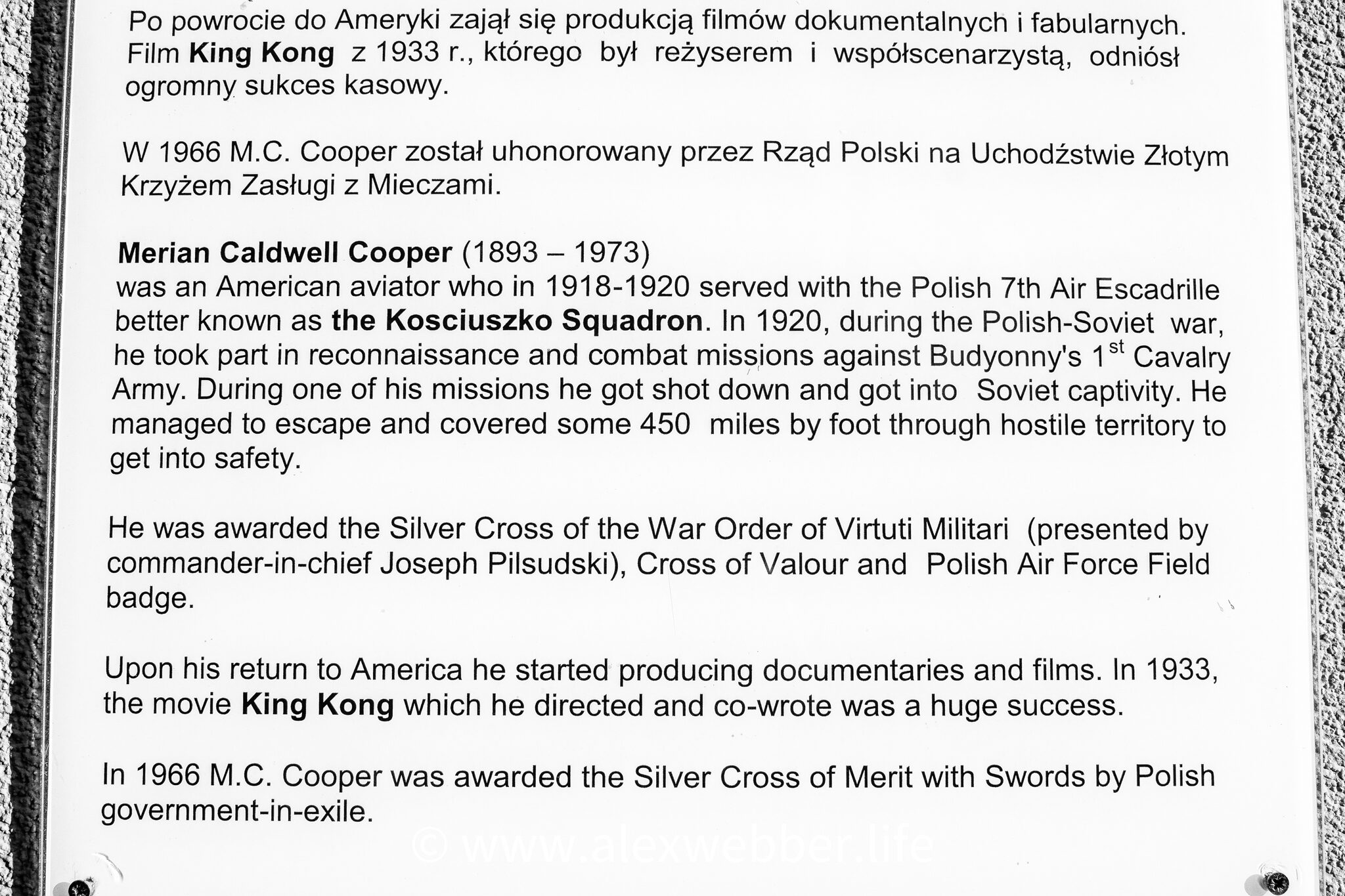 Noble as this may have been, the tale of Merian Cooper gets stranger still – resettling back in the States, he entered the film industry and is credited with, among other things, writing and directing the film King Kong after reputedly dreaming about a giant ape terrorising New York… A lifelong friend of Poland, Cooper's story is one of the stranger ones that serves to highlight the bond between these nations.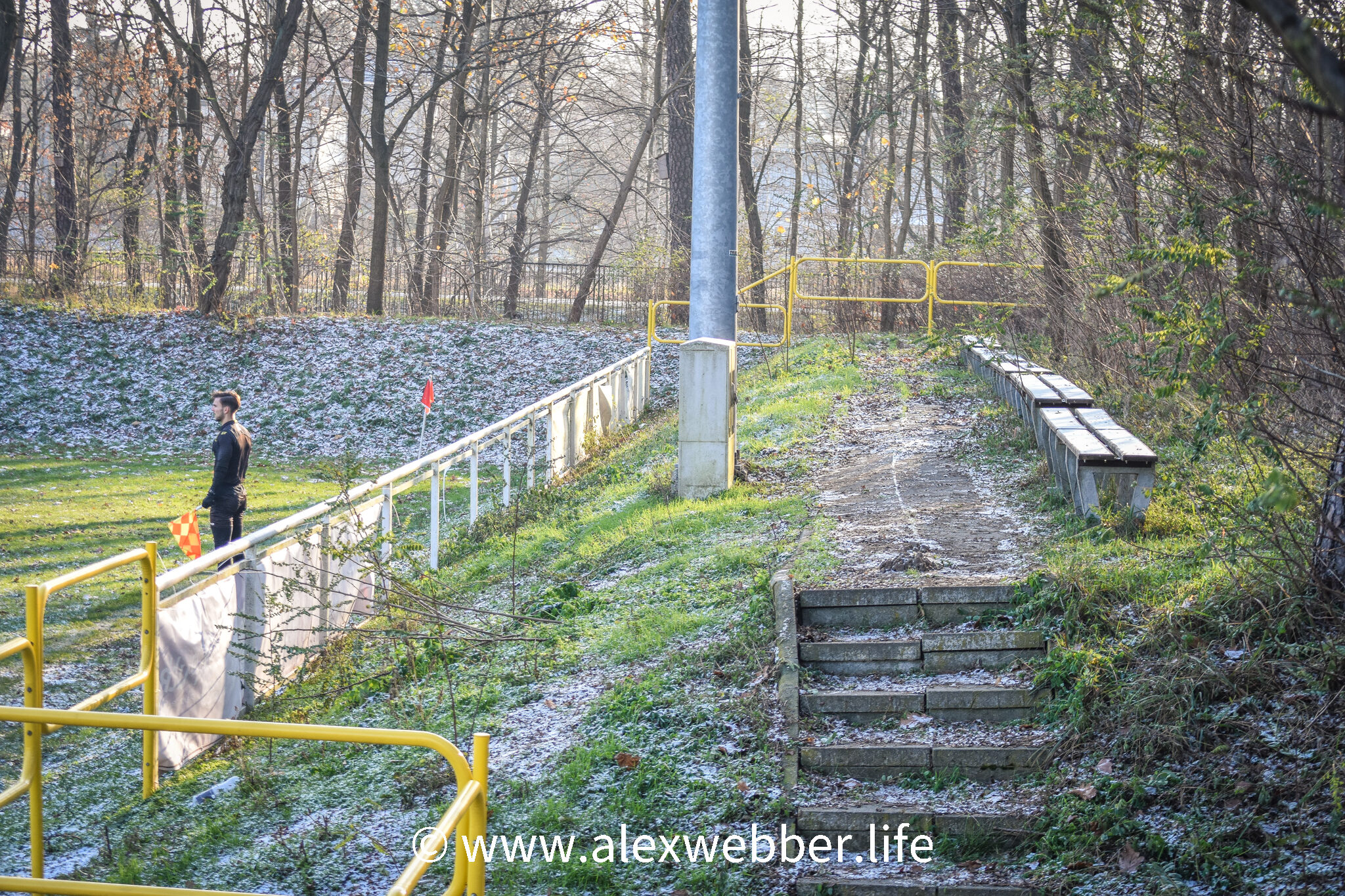 Stadium & Experience
While my first choice game in Przemysl erupted into rioting, my trip to Wesola was the embodiment of Sunday chill – and I mean that literally. With temperatures hovering at a parky minus three, this was played on a frosty pitch patched with snow.
Making light of their league position, the hosts handed out a 4-0 thumping to the visitors, a result lapped up by a crowd that wavered between something like 50 to 75-people. But were they here for the football or for the BBQ laid on by the club?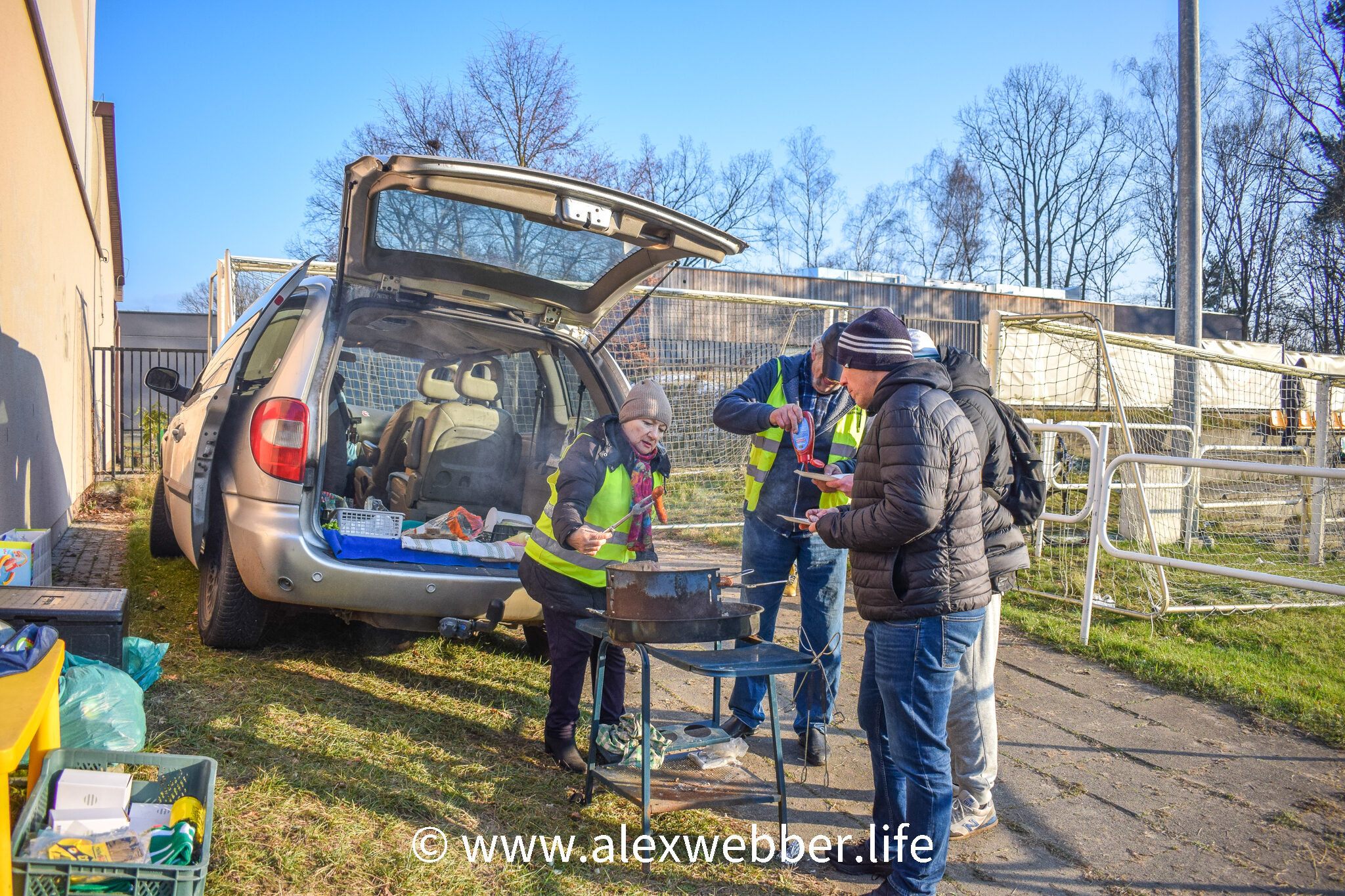 Cooked up next to an impromptu club shop (a plastic table and a car boot), the sausages were warmly received by a friendly crowd that seemed as interested in chugging back beers as they were the football – and fair play to them, this felt like the kind of community-engaged football that I live to enjoy.
As for the ground, it's an interesting one to tick off – having first stepped past the aforementioned mural, discover a small bank of modern seating to one side, and then, elsewhere, a couple of sloped grassy verges topped with rickety benches.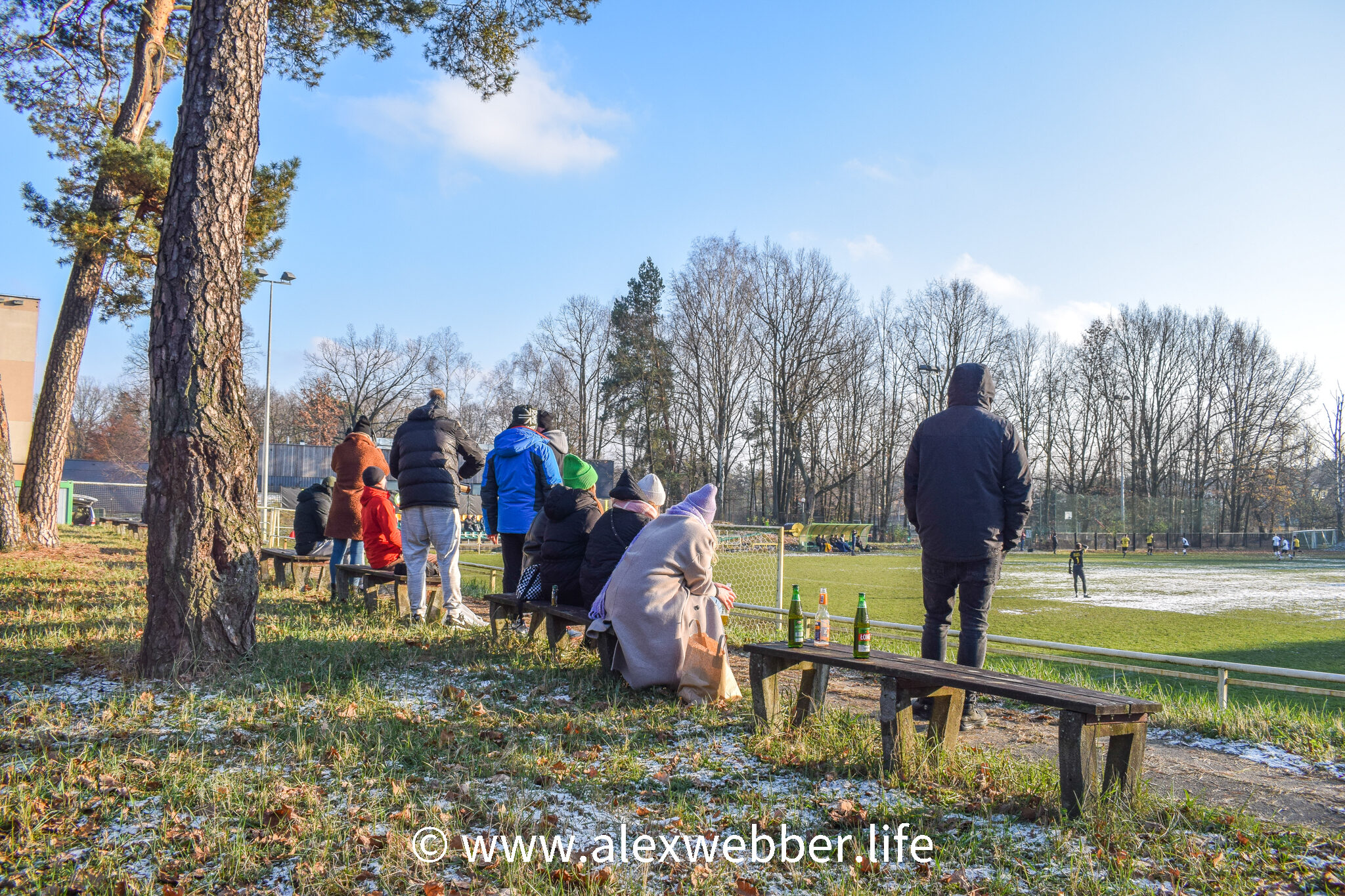 Tightly penned in by trees, I imagine Autumn is the best time to visit when the amber foliage cascades onto the pitch. But even without this, I've got to say KS Wesola is a charming place to visit for a last-minute fix of football – sure, this lacked the Saving Private Ryan scenes of Przemysl, but at least I left without my brain splattered on the pavement. Not quite the dramatic way I'd hoped to sign off my year with, but nonetheless a very enjoyable afternoon at a club that deserves bettter times.
Geography
Positioned on Warsaw's easternmost fringe, Wesola is simple to reach whether it be by commuter train (the station sits 500-metres from the ground) or taxi. I took the latter, with Uber delivering me to the ground for the equivalent of GBP 8.