In A Nutshell
For those who view trespass as a recreational pursuit, the former home of Wloclavia Wloclawek promises a rich, rusting bounty of decaying, deathly sights…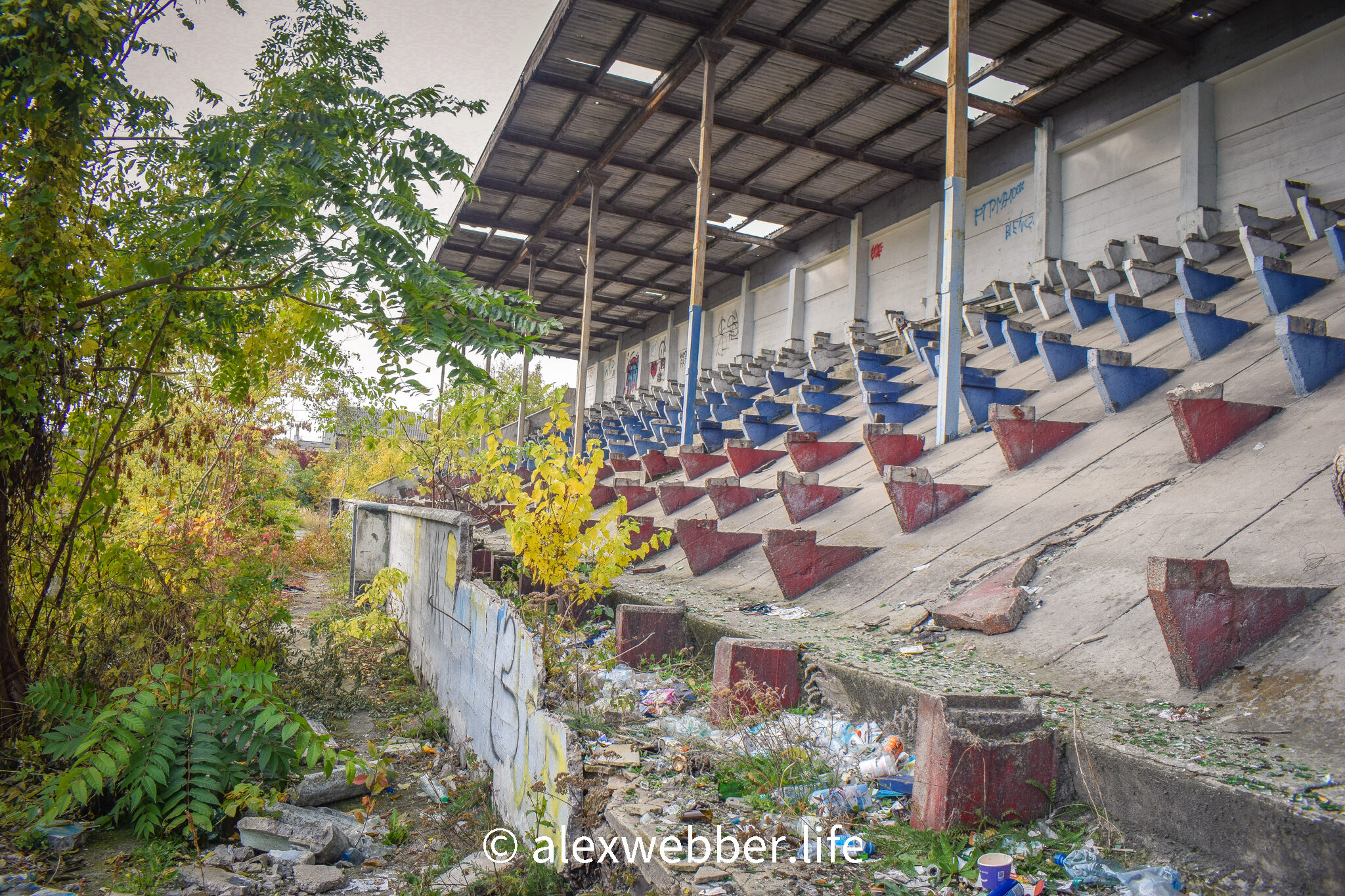 Experience
Visiting Wloclawek for a saucy-sounding derby (more on that in the coming days), Poland's demented train scheduling meant that I reached town with hours to spare and little to do. With the first pubs not opening for another couple of hours, my choices were stark: either sitting in McDonald's staring at some chicken nuggets or exploring the ex-home of the team I'd be watching – over the course of my life, I've had trickier decisions to make.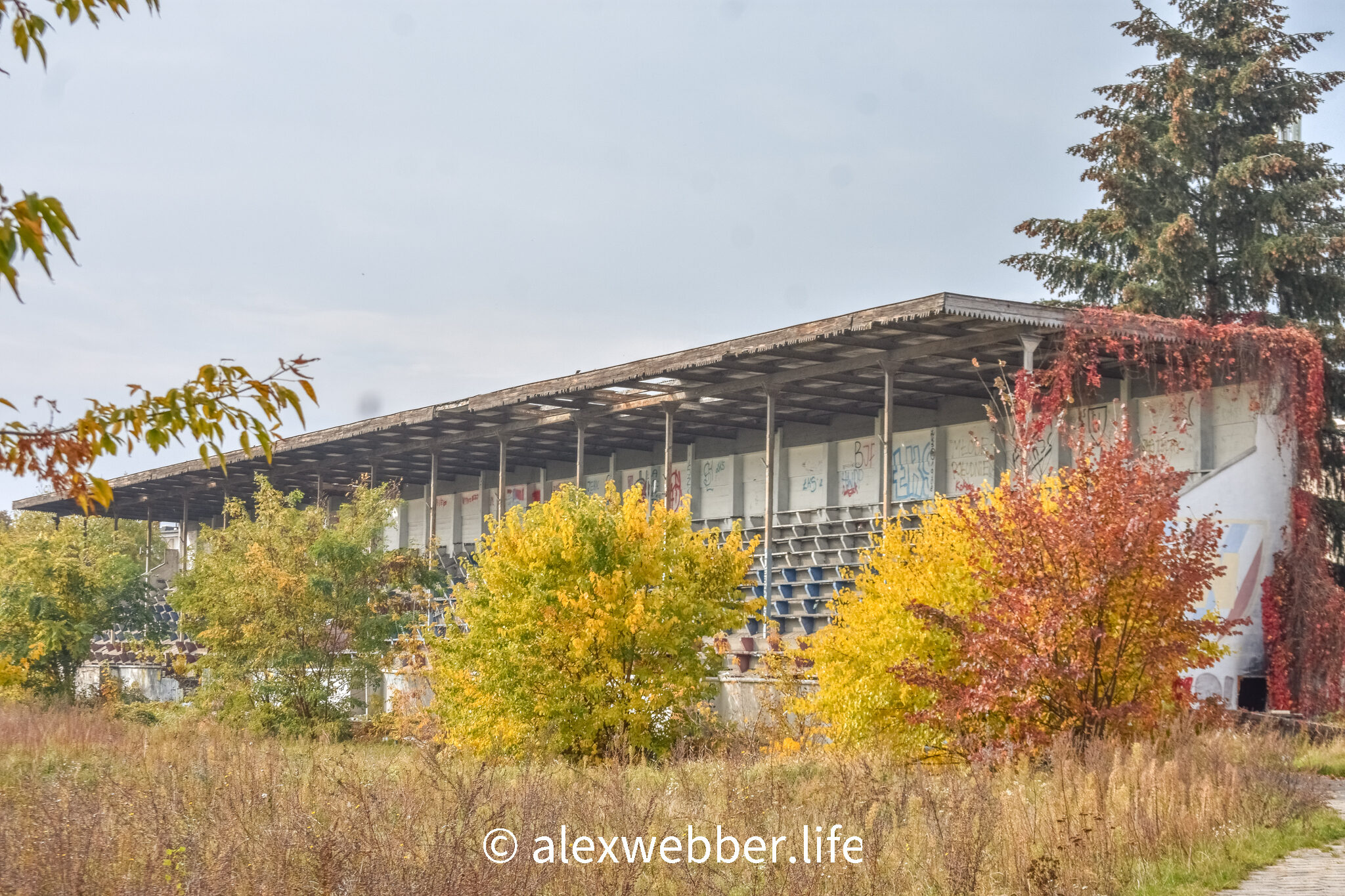 Built in 1946, less than a year after the city had been liberated from you-know-who, the ground was constructed at a time when the town could boast a total of ten football teams to its name – with sport used as a tool to distract the nation's workforce from the grim realities of Communism, the stadium became a place of hope. A place where, according to one local newspaper, "the people could forget about their ruined country".
As honourable as that intention may have been, it overlooked the fact that the principal tenant had already been seemingly condemned by the football gods to serve a life sentence in Poland's lower leagues – barring some seasons in the third tier and a regional cup triumph in 2013, I've found no evidence to suggest that the club have ever done anything but cause its fans heartache.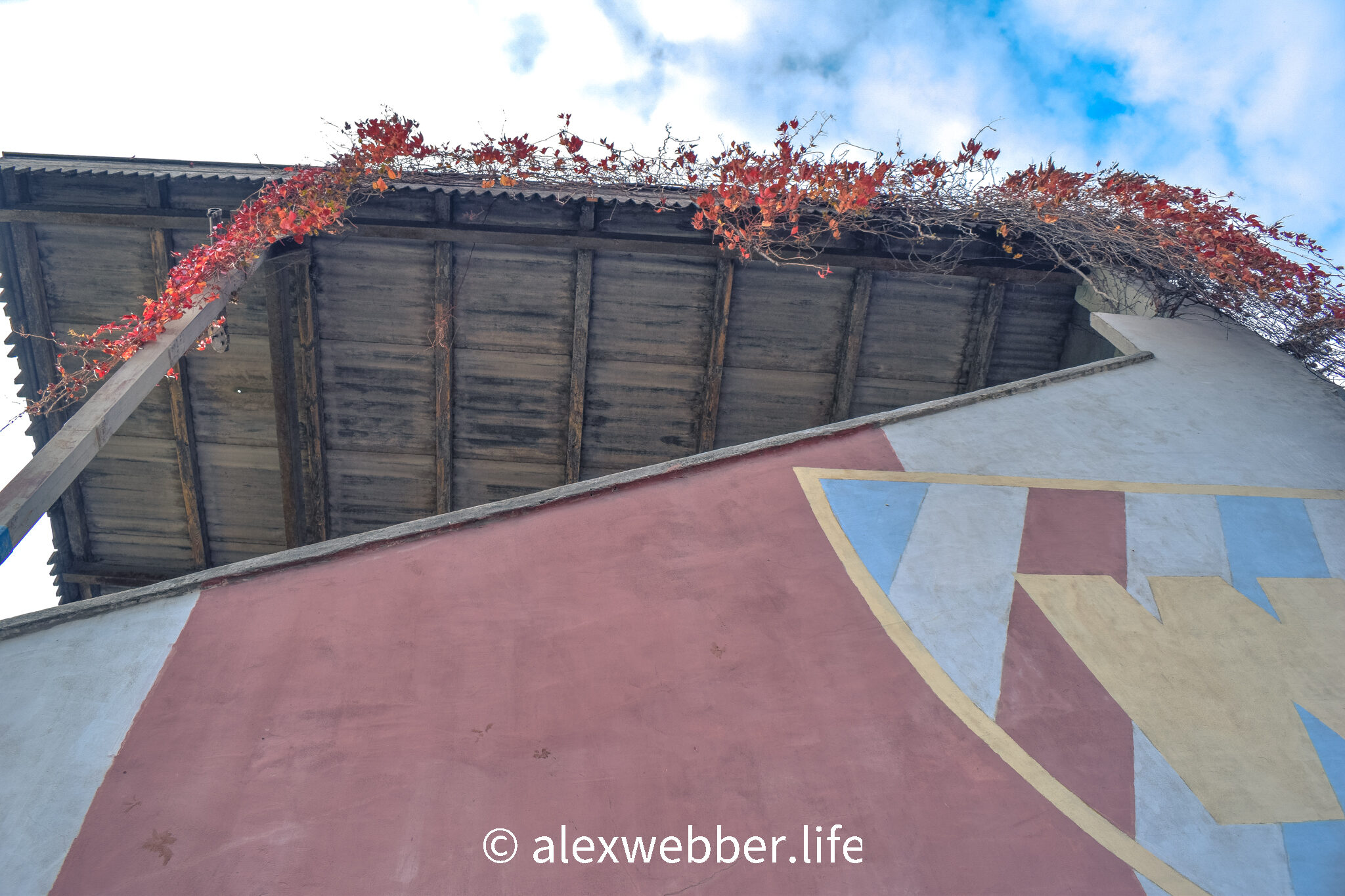 And what can be more heart-breaking than losing your spiritual home? Vacated in 2015, the stadium's sale by all accounts saved the club from meltdown, but saw the team vanquished to play in an anonymous athletics stadium. Still, for now at least, the past lives on at their previous home.
Subsequently left to rot by whoever the buyer may have been, access is gained by squeezing through a gap between a bus shelter and a flower shop – a manoeuvre that is sure to win you suspicious looks from the nosey old bats waiting at their stop. "Just off to bury a body," I wanted to tell them.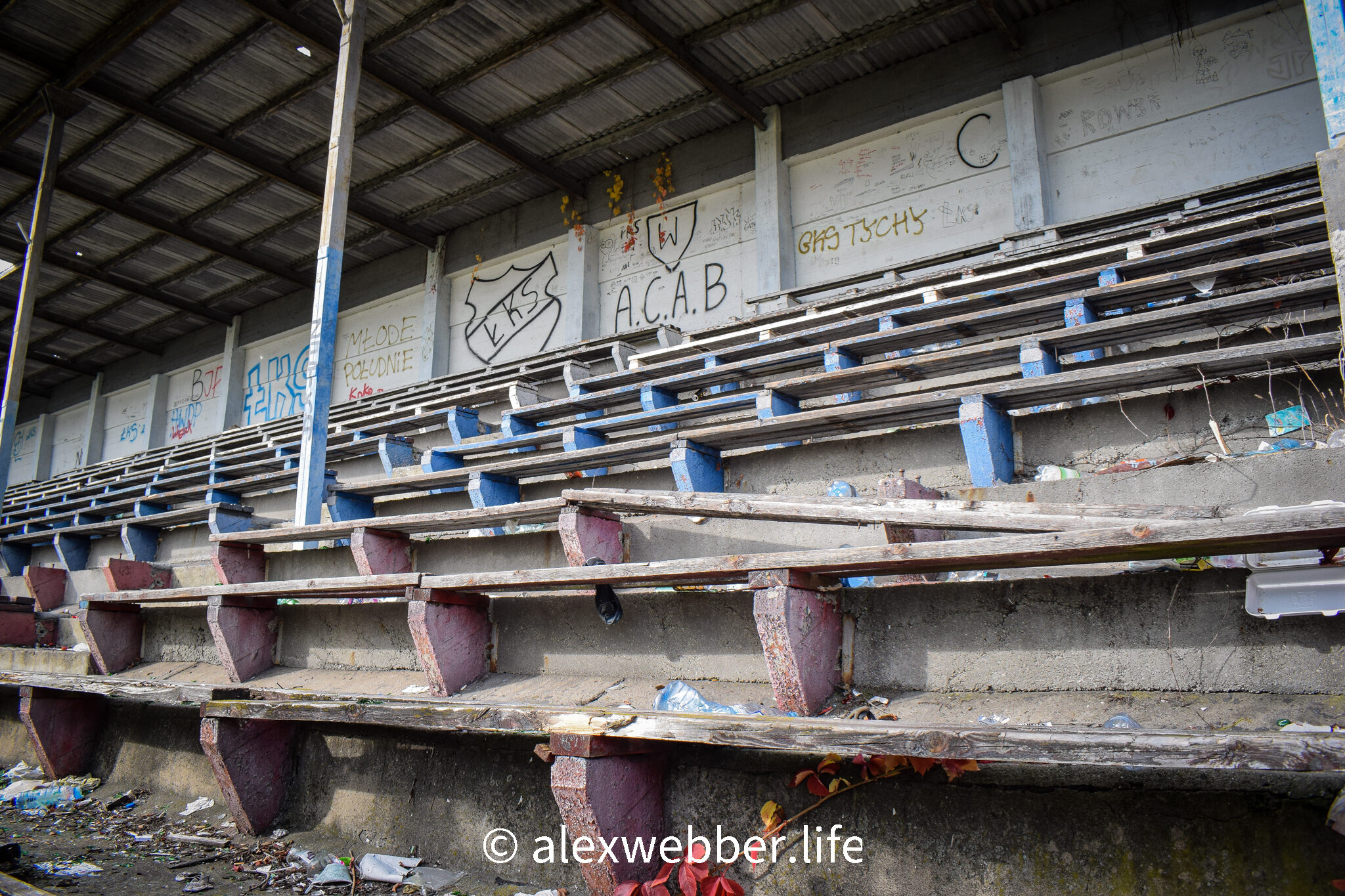 Stepping over this threshold, however, you forget all that and find yourself plunged into a parallel world – like something from a zombie apocalypse, infiltrators are immediately rewarded by the sight of a ticket booth now rendered a fire-damaged husk. In front, a pitch so overgrown you think of Children of the Corn.
But the piece de resistance is the stadium's one remaining stand. Quite possibly the only stand they ever had (I can find no pictures online to either support or dispel this theory), it's just about the most decrepit thing I'll see all year – even more knackered than the birds at the bus stop.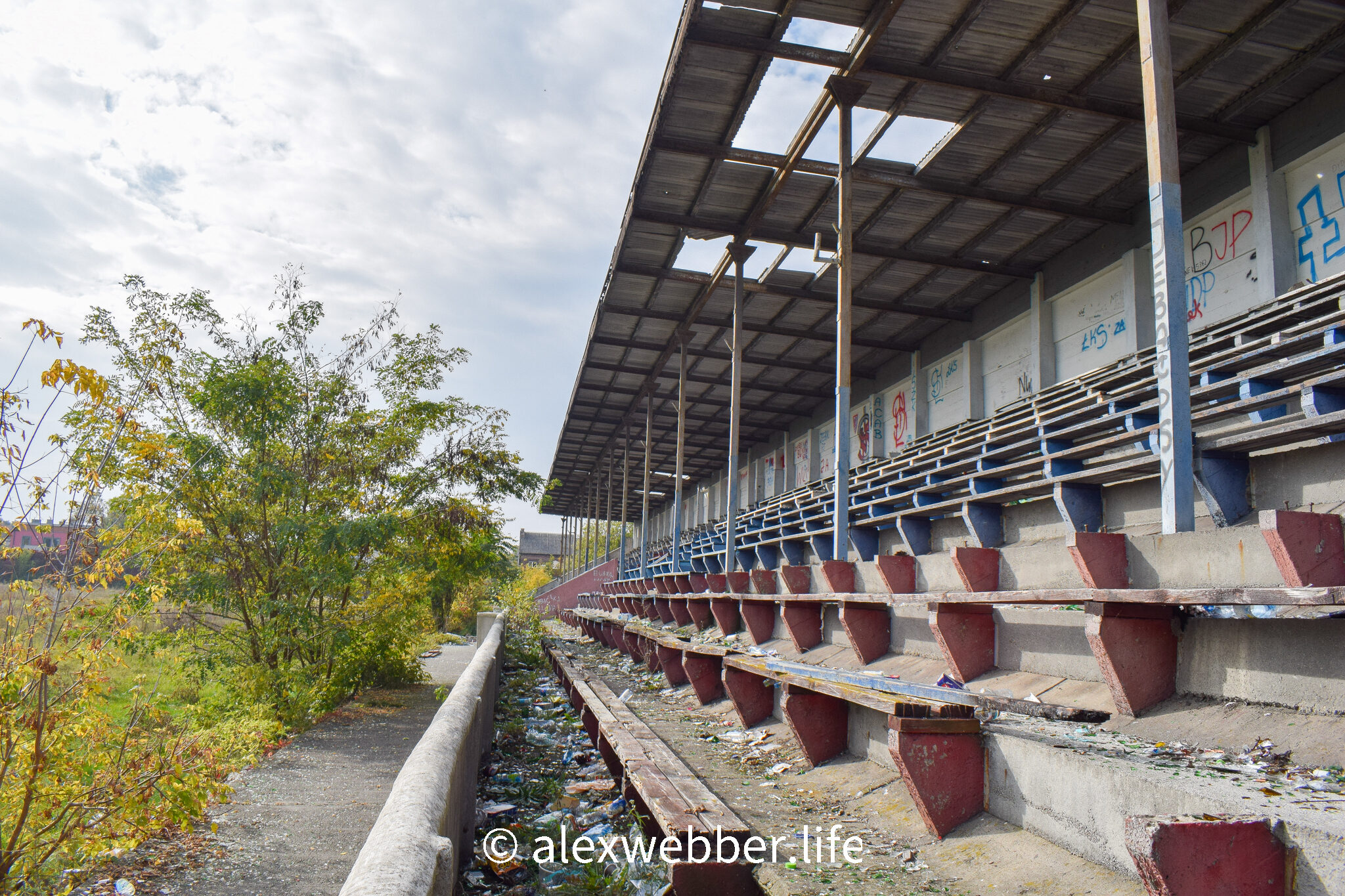 Richly carpeted with junk and broken glass, exploring it I came perilously close to losing my balance at the top and adding to my alarming collection of footballing wounds. Dicey as it was, I couldn't help but dive deeper – it's a place that intrigues with its still sense of mystery. Well beyond the point of repair, it's a magnificent footballing fossil filled with curious graffiti, charred bits and pieces, and random hazards – open manholes, for instance.
But there is much beauty, as well: whispering in the wind, trails of blood-coloured ivy hang from a roof pitted with holes; looking more like WWII tank traps, triangular blocks that once held the benches in place thrust from the sloping stand. And, amid the rubble and decay, the club logo can be discerned standing in defiance of the vicissitudes of time.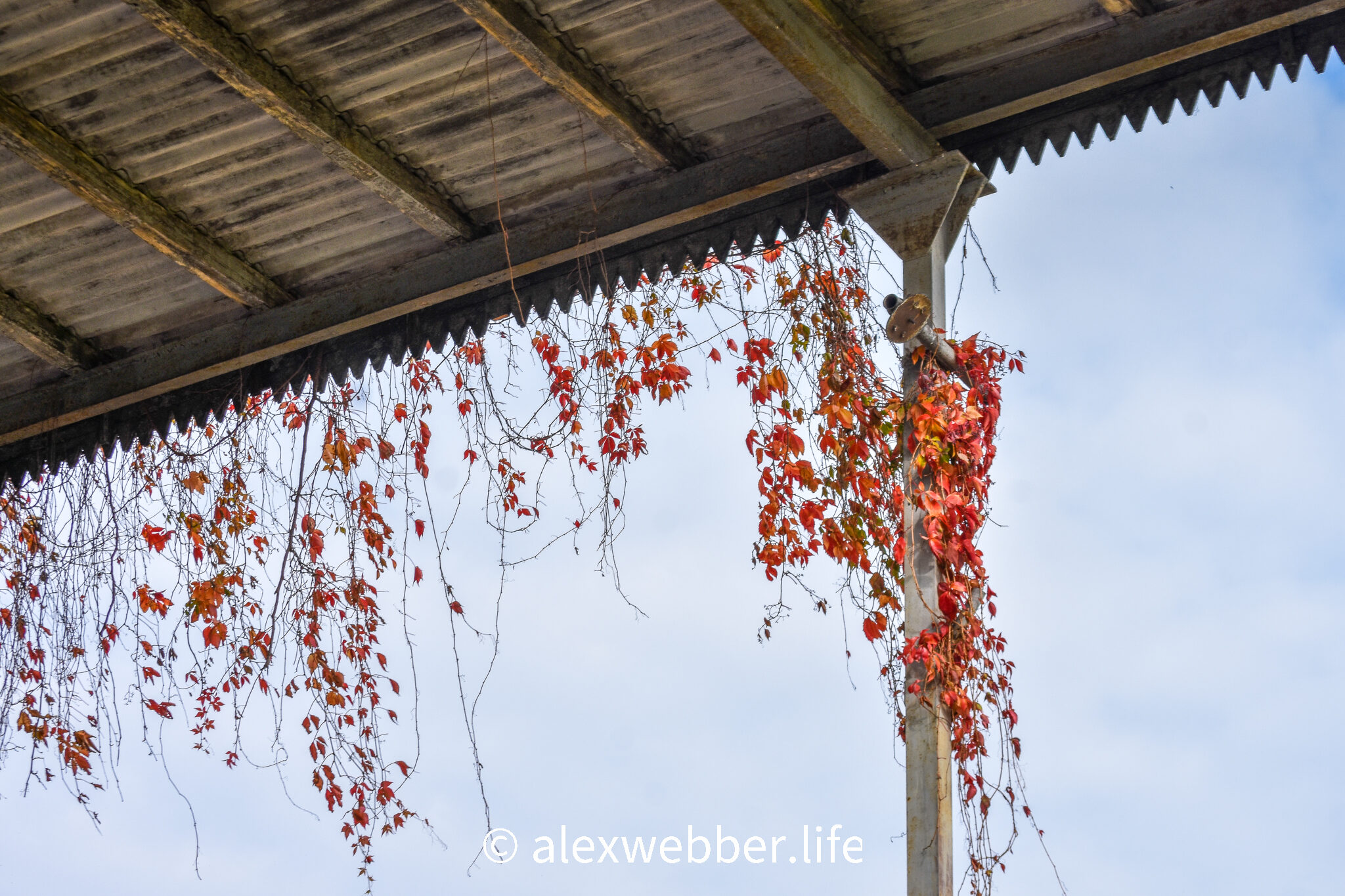 Back on ground level, there's the players tunnel: you gaze into its darkness as if staring into the jaws of hell. With eyes accustoming to the blackness in front, you just about make out signage for the changing rooms and boardroom. Dare I go in? No chance – after three or four steps, I heard the unmistakable sound of something large snoring. That, I figured, was my cue to leave.