Date: 30 April 2022 / League: Polish 2nd tier
Final Score: 1-0 / Attendance: 4,146
In A Nutshell
Over-zealous policing kills off a potentially interesting derby…
Getting There
From the UK, the easiest way to Legnica involves a flight to Wroclaw followed by a 60-minute train. Coming from Warsaw, for me it meant a 5-hour train to Wroclaw, a quick stop for a pint and a curry, before then catching the onward connection. Once in Legnica, the stadium is a short walk across a park from the city centre.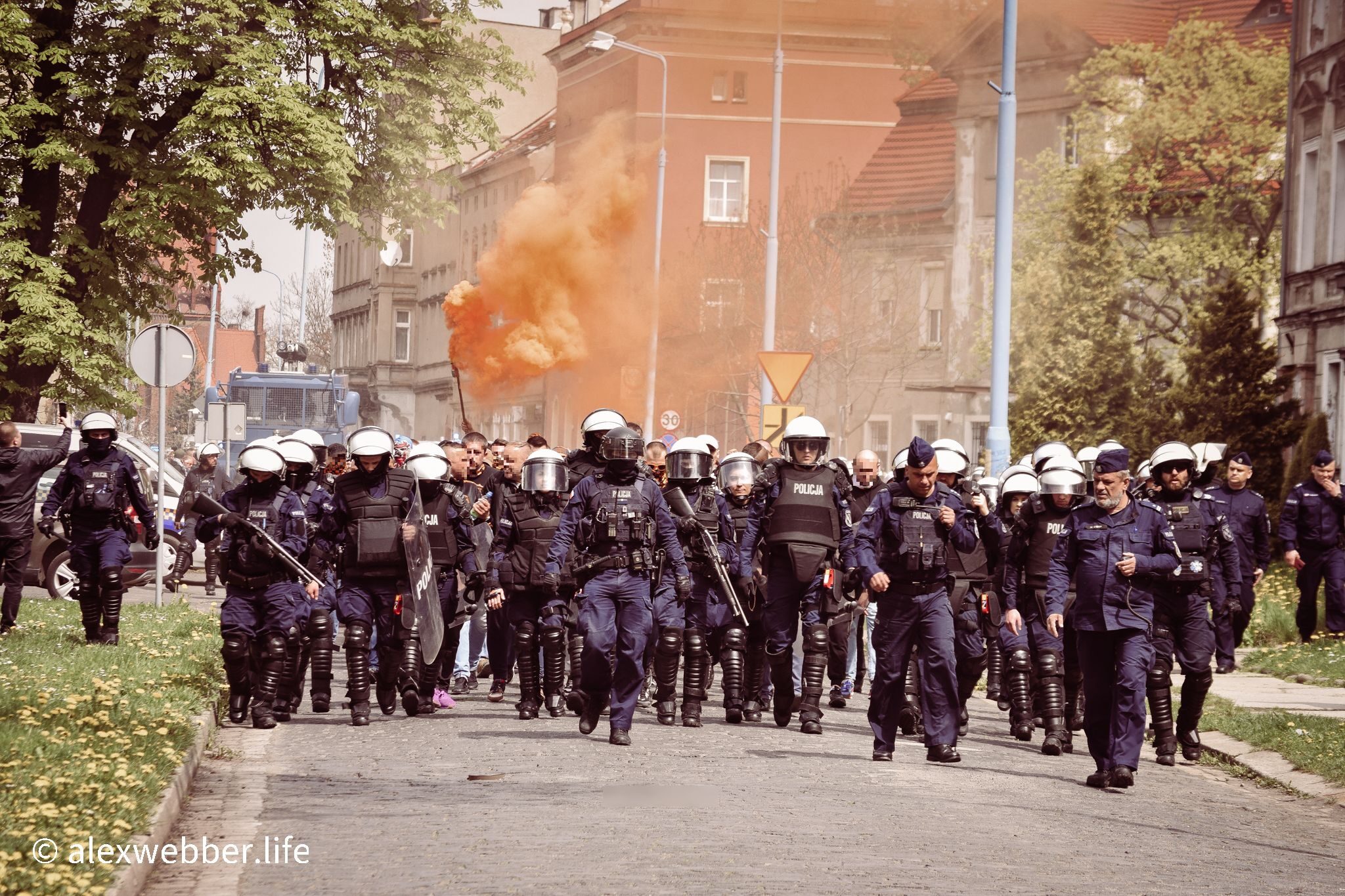 Background
Only founded as recently as 1971, this match saw Legnica closing in on only their second promotion ever to the top flight (the first having occurred just a couple of seasons previously). But what they might lack in league pedigree is offset by their cup history – in 1992 they upset the form book to win the Polish Cup Final following a penalty shootout against giants Gornik Zabrze. Giving them a pass into the European Cup Winners' Cup, they crashed out honourably in the first round to Monaco, losing 1-0 over two legs to a side managed by Arsene Wenger and containing stars such as Jurgen Klinsmann and Youri Djorkaeff.
Having never reached the top flight themselves, their derby rivals, Glogow, entered this game also fighting for promotion, albeit via the playoffs (ultimately, they'd find themselves denied after losing out in the dying seconds of the play-off final).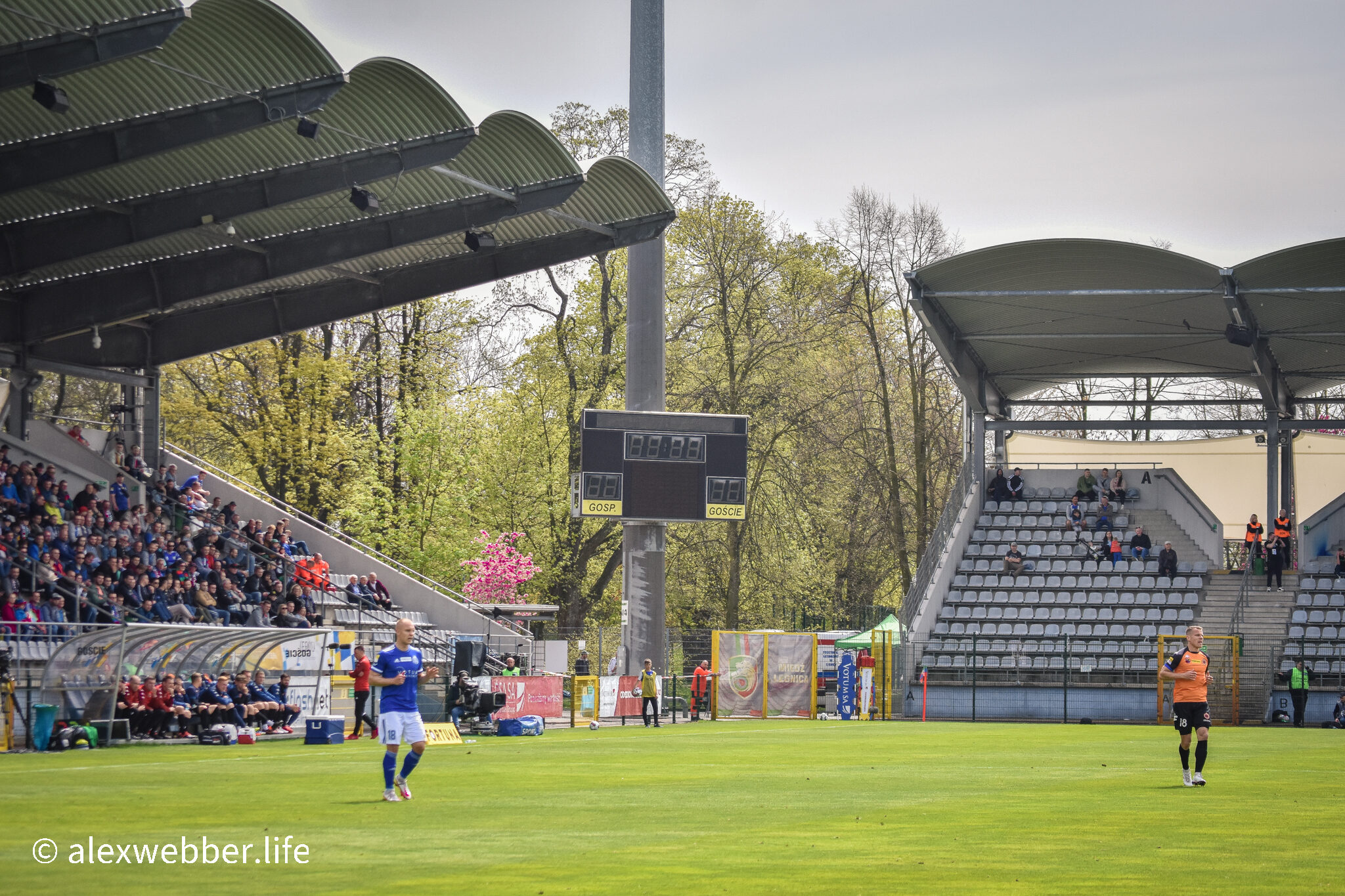 Stadium
First constructed in 1948 – way before Miedz Legnica were founded – of the more interesting things I've found about the stadium are rumours that three German tanks lie buried beneath the pitch. A little unexpectedly, it's also hosted numerous Jehovah's Witnesses conventions as well as the 74th Polish Senior Archery Championships in 2010.
All this, however, flatters to deceive. Visually low on personality, the stadium is a bland collection of low grey blocks covered by simple barrel roofing. Holding just over 6,000, and fully rebuilt in 2008, it's a poster child for uninspiring football ground design.
Experience
Walking up to the ground I stumbled right into Glogow's escort – a rum bunch of 277 lads (no, that's not me counting, but the number posted by their fan group in the aftermath). All but foaming at the teeth, they proceeded to antagonize their uniformed chaperones by throwing firecrackers, lighting flares and generally jostling about like a barbaric horde. As the ground came into view, the sense of disorder rose with several in their group donning ninja masks and waving sticks in the air.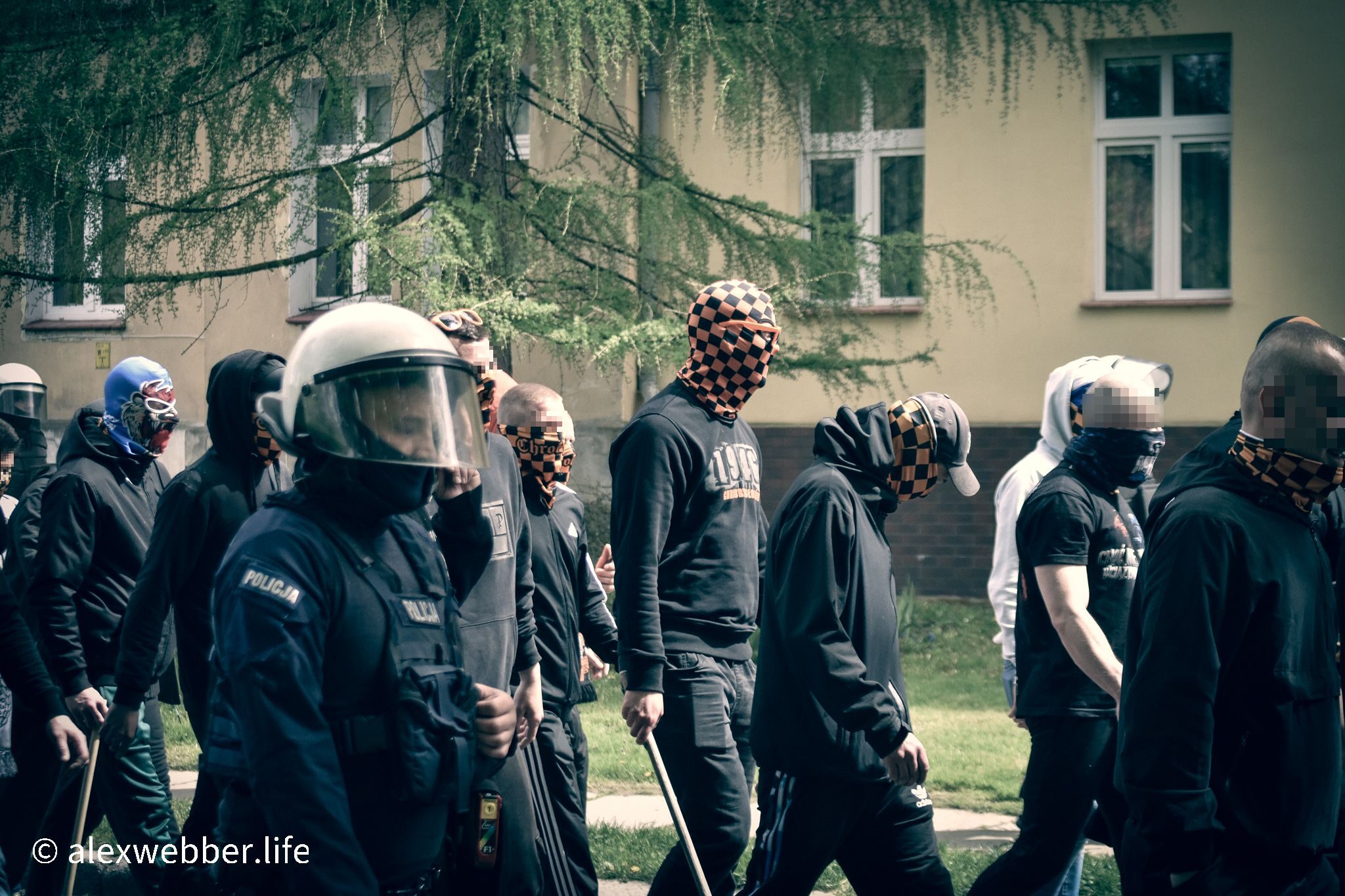 Lads, lads, lads, I wanted to say, you're just not going to get in at this rate. Unfortunately, I was correct. After a brief kerfuffle by the away end – pepper gas et al – they were given a stark choice: enter, but only on the condition that you give all your details. Perhaps wisely, they decided against this and headed back to whence they came.
With the away end resolutely empty, it was down to Legnica to generate an atmosphere, and in fairness they gave it a bloody good crack with a few flag displays and determined vocal backing – but it's just never the same when there's not a soul in the away pen. Disillusioned, I left well before full-time to seek solace in the nearest pub.
After
A town of 100,000, from between 1945 and 1990 Legnica was the centre of the Red Army's presence in Poland – due to this, most of it was closed off to the public and it earned the whispered nickname of Little Moscow. Shrouded in much mystery from those days, it's still possible to visit abandoned Soviet facilities such as bunkers and derelict military hospitals.
Beyond this, the town itself is also worth visiting despite seeing most of its historic centre largely demolished in the 1960s in a mad and misguided bid to modernize it. Bereft of foreign visitors, it's a quirky city with some impressive architectural nuggets and – even – some bloody good pubs.
As for accommodation, on my first night I stayed in a moat-fringed palace just out-of-town. Going by the name of Warmatowice, it's a place of significant potential but requires both investment and vision to reach the next level. Night Two, saw me switch to another place inside town – also a palace, but one that I choose not to name due to the catastrophe that ensued.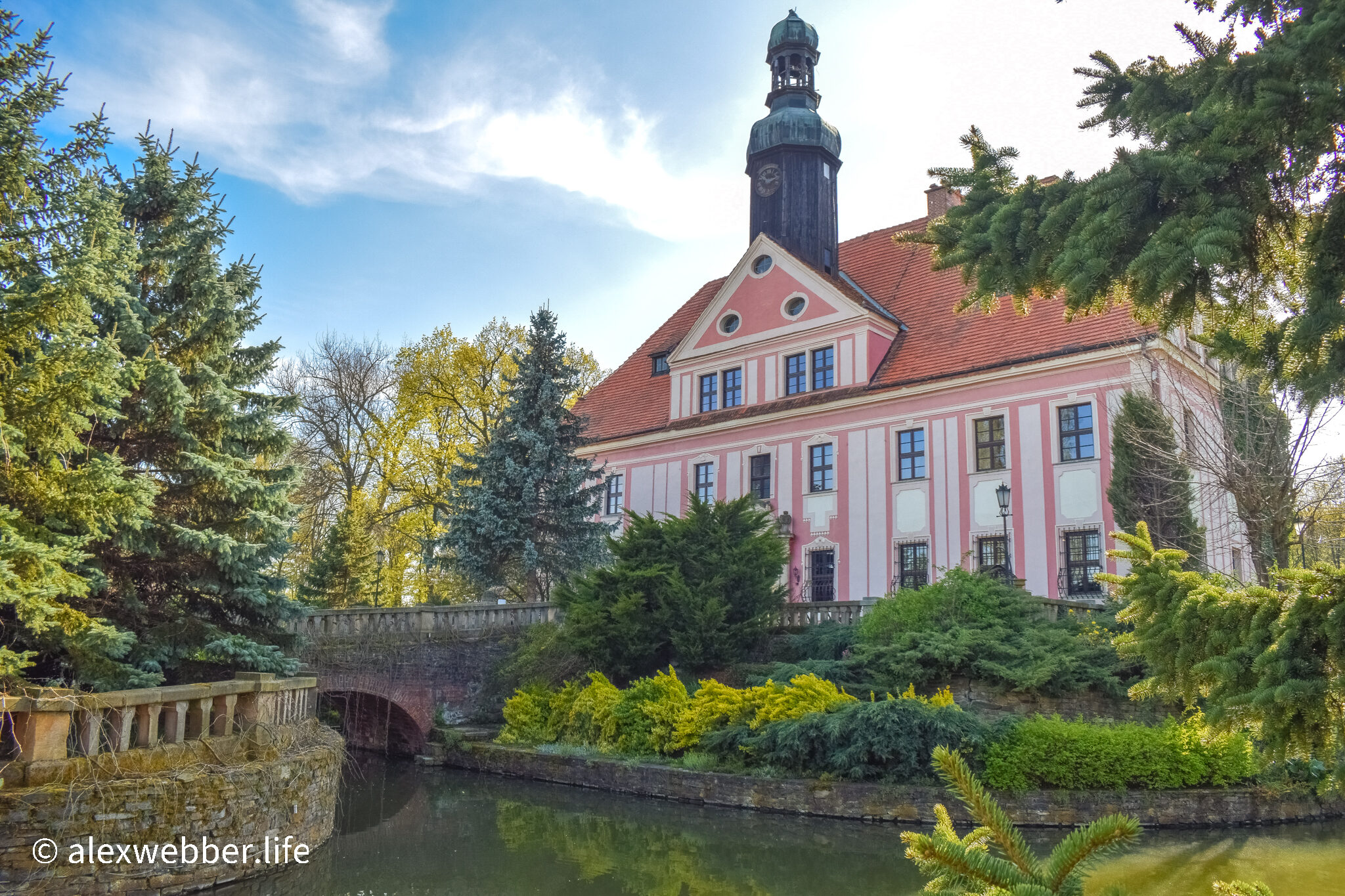 After enjoying several beers in the hostelries of Legnica, I returned in the blurry hours only to find all the lights off and the door bolted shut. Well, with my phone out of juice, I did what anyone else would do in such a situation: I rang the bell. I waited. I rang some more. With temperatures getting nippy, my patience finally flipped. I shouted. I kicked the door. I banged on the windows. Bad move, as it transpired, for one of them shattered into pieces. On the plus side, the sound of imploding glass did at least rouse a bleary-eyed employee that came rushing down. "I'll deal with this in the morning," I snarled as I stamped way up to my room.
Morning arrives, and so too does a double-pronged assault on my happiness: a vile hangover and a furious owner.
"It's the 21st century," she raved, "in Poland we don't go around smashing things if we can't get in!"
"Well in England, in the 21st century, we don't pay for a hotel room and then spend the night on a bench," I replied. Alas, despite the convincing nature of my argument, I found myself settling a bill for damages before being released on my way.