Date: 5 May 2023 / League: Polish second tier
Final Score: 3-2 / Attendance: 14,845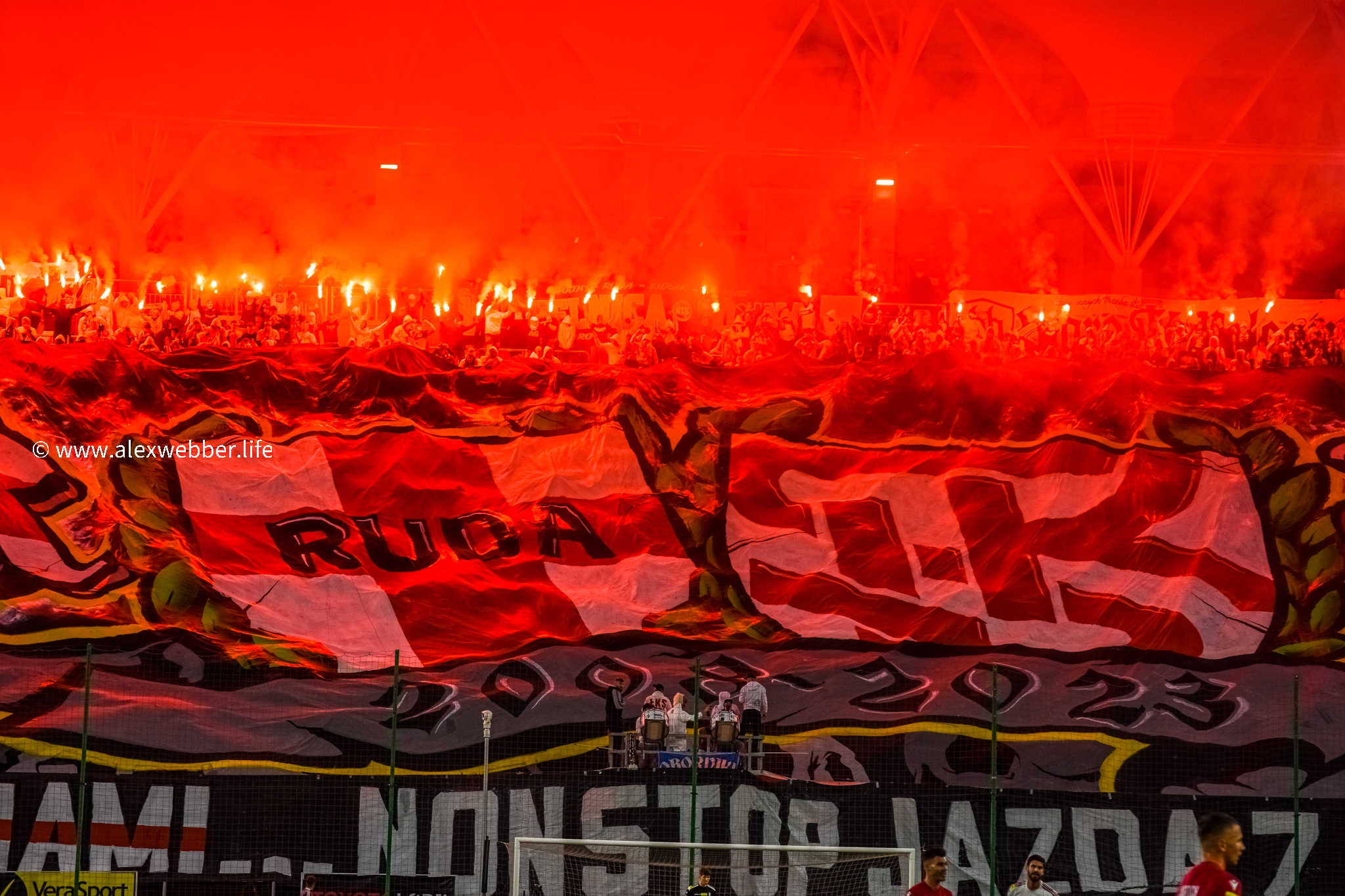 Experience
So here was the kind of game I love: an end-of-season six-pointer played under the summer night's glow of Friday evening floodlights. With just weeks left of the regular season, both of these domestic giants were scrapping it out for promotion to the top flight as they bade to reclaim their position among Poland's elite.
Were LKS to win, they'd cement their slim lead at the top whilst adding some breathing space between third-placed Wisla. Were Wisla to win, they'd climb to second just a point behind the leaders.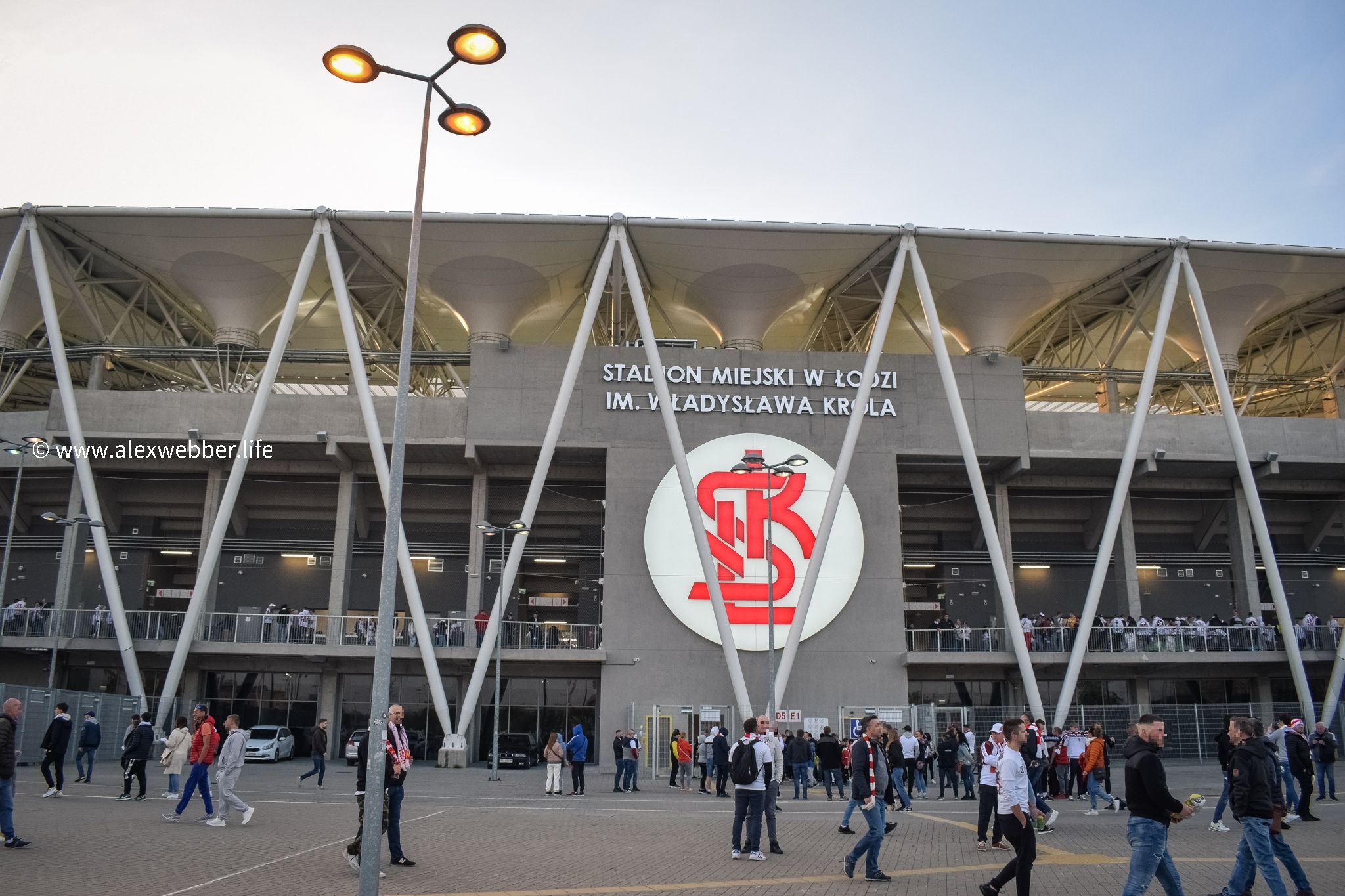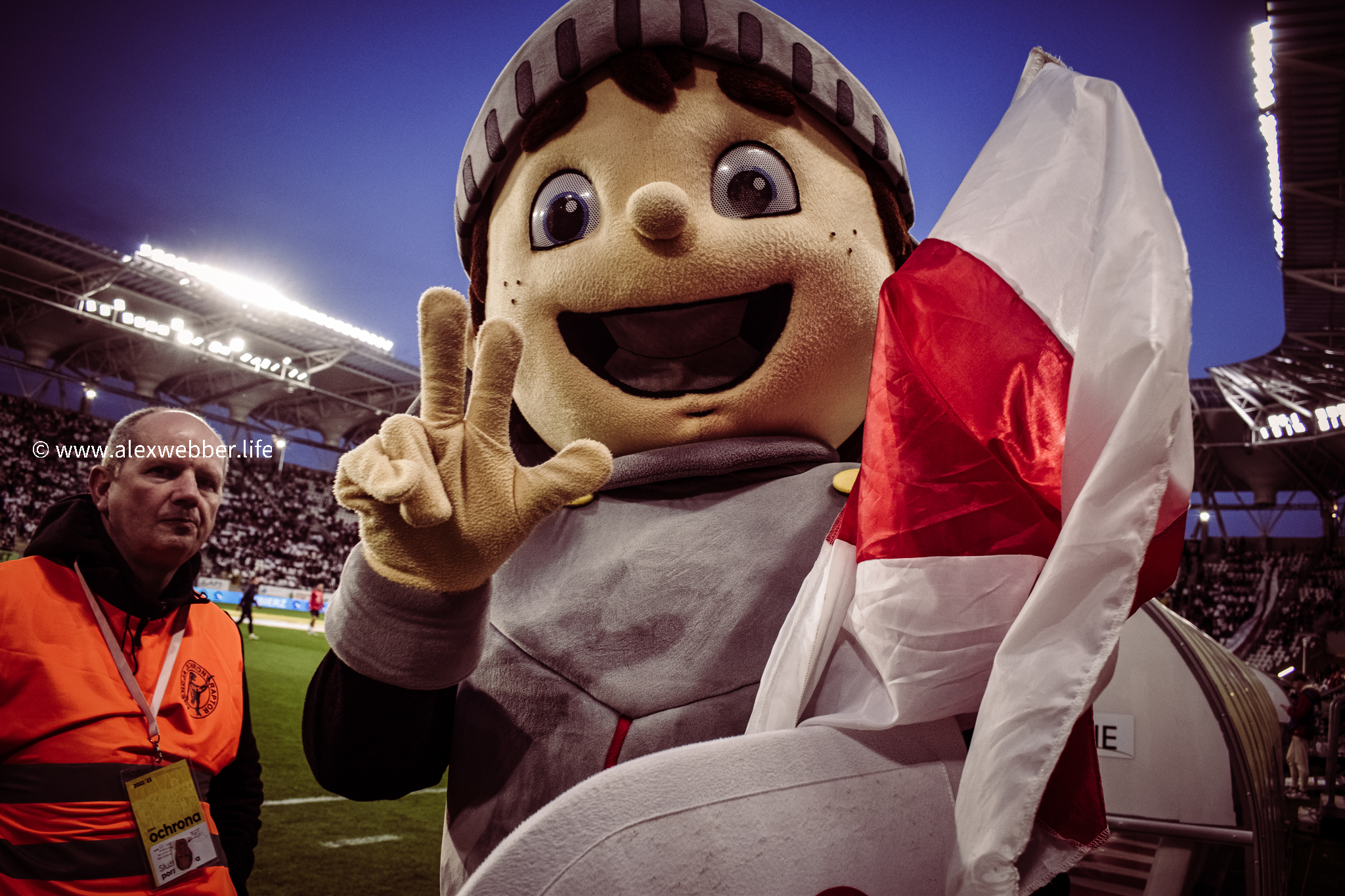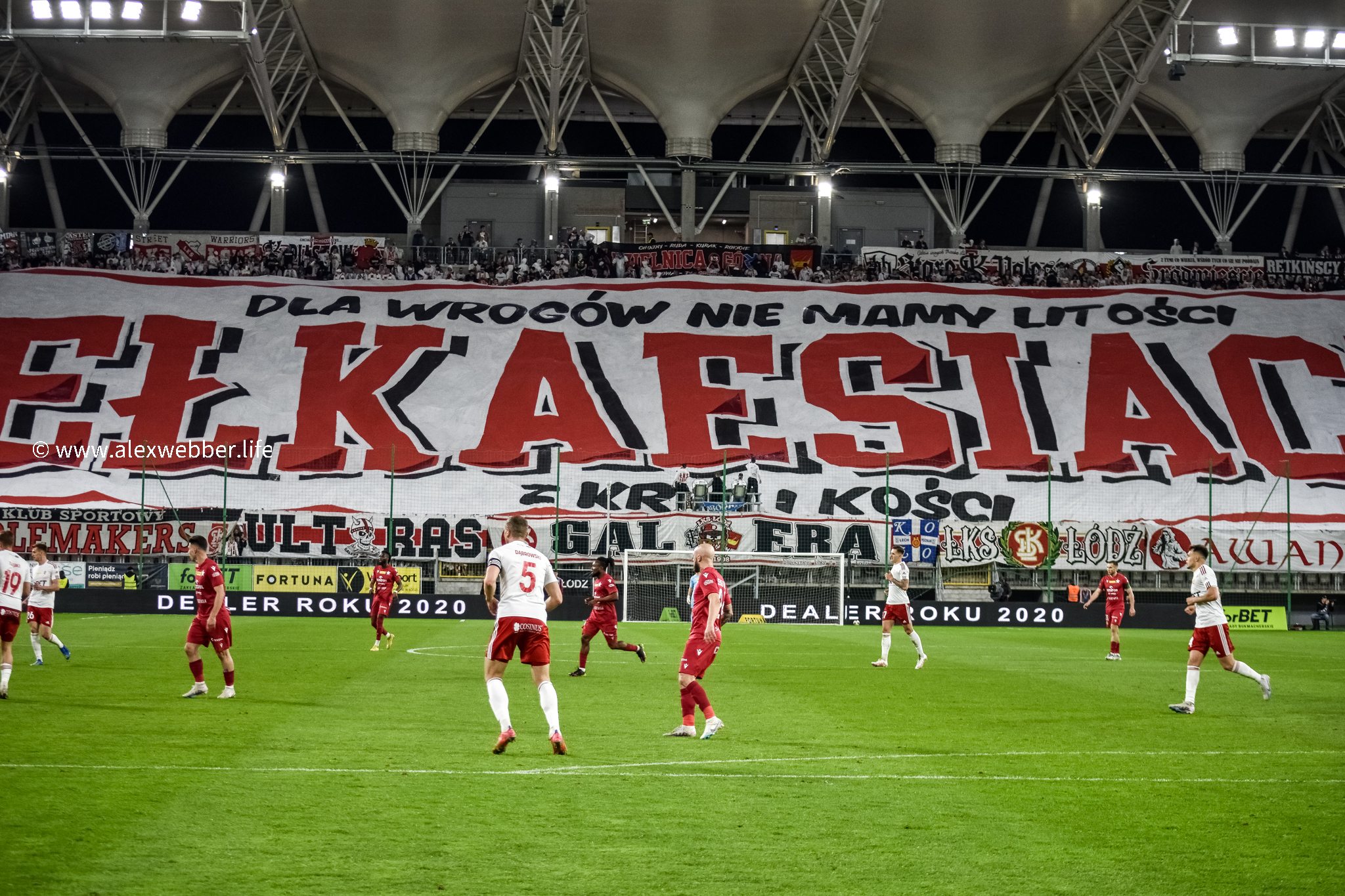 But this game had more at stake than the trifling matter of promotion – with Wisla's fans enjoying a tight alliance with the followers of Widzew Lodz, this match came with that strong, hateful undercurrent you associate with a derby.
And speaking of derbies, it was for the Lodz derby that I was last here pretty much a year ago exactly (for that, CLICK ME!) – that time, the game descended into chaos just after half-time when LKS stormed through their own VIP section to have a crack at the away enclosure with a fusillade of fireworks. Would this match see more of the same?
In short, no – since this stadium's christening in 2022, it would appear that the club have learned valuable lessons and the away end was now fortified better than ever and encased in protective mesh netting. Yet even without the risk of complete, unhinged mayhem, the air had that thrilling kind of crackle reserved for the biggest matches.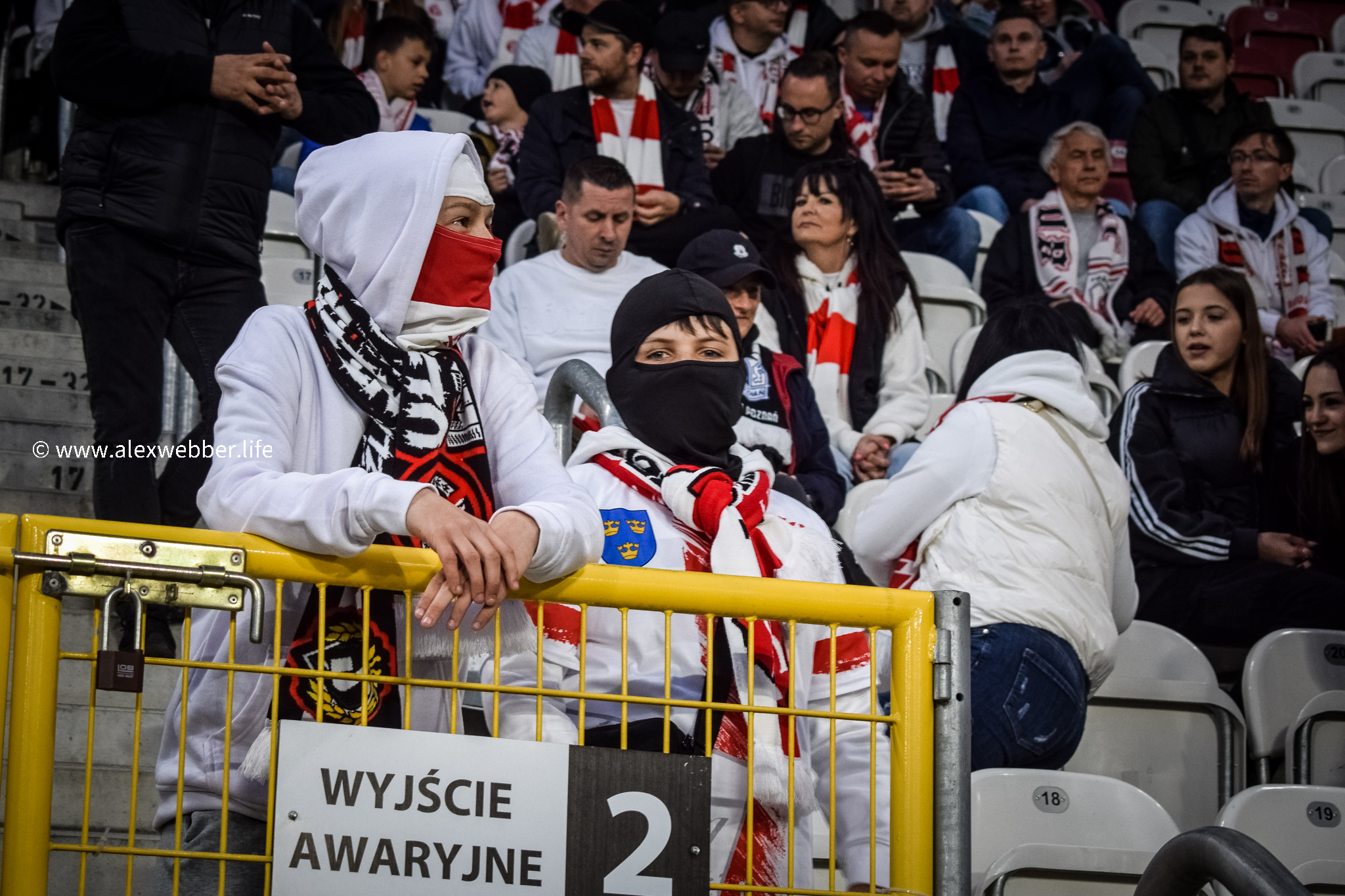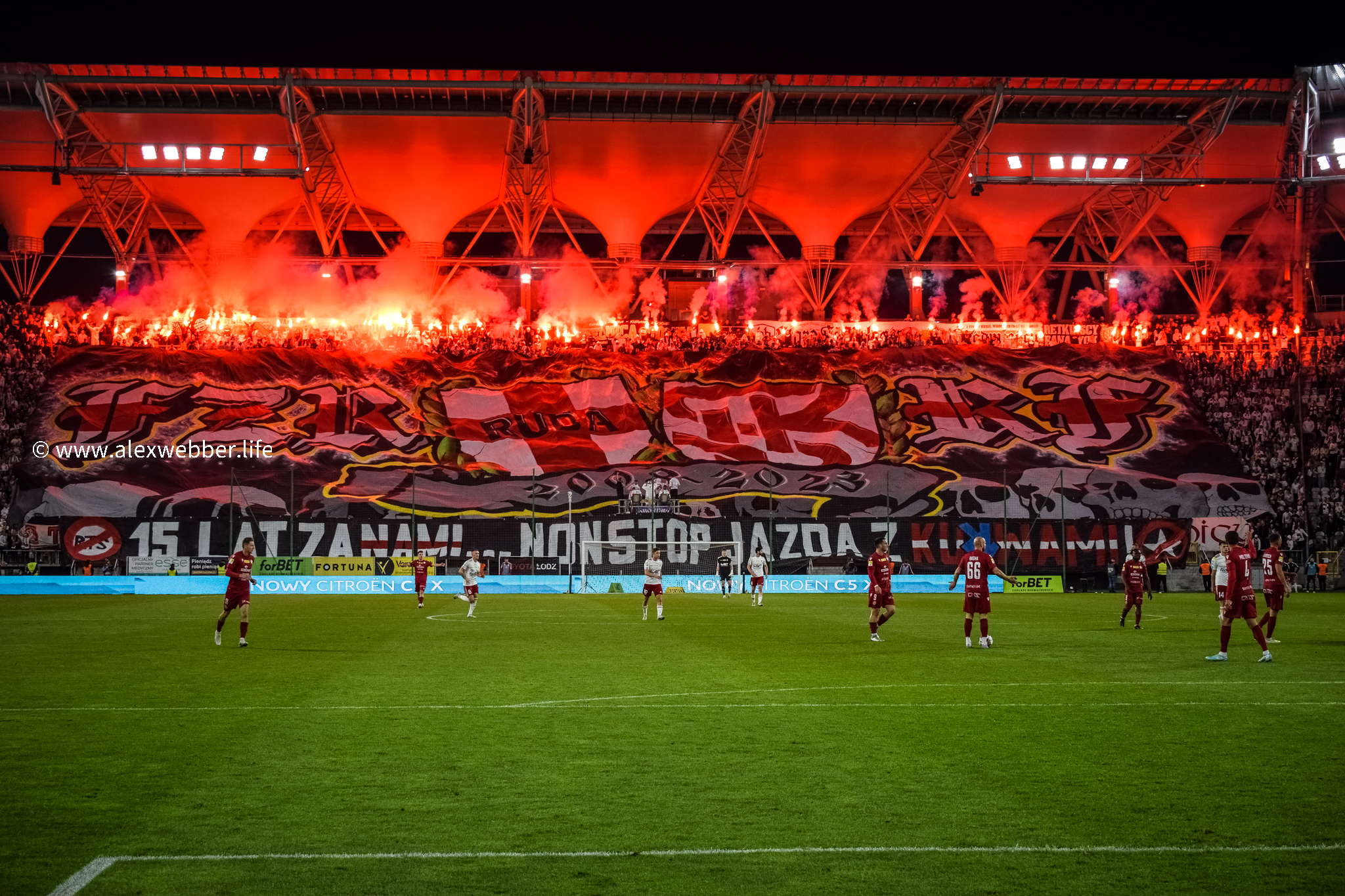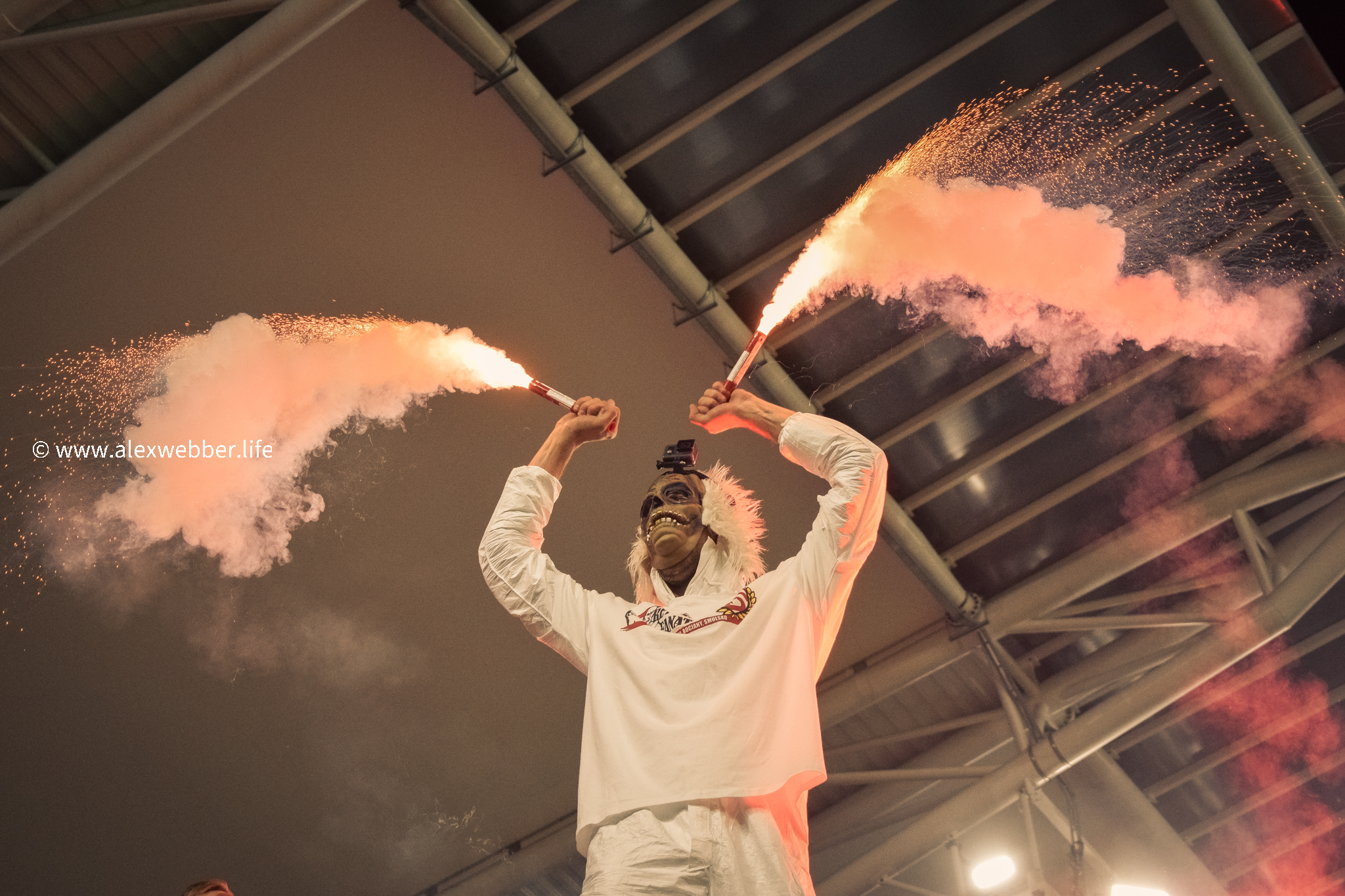 On the pitch, it lived up to the hype with LKS edging an absorbing 3-2 match – the very nature of the game was mirrored in the stands through the wall of noise generated by every side. Peaking with a pyro show led by a Keith Flint-style frontman dressed as some kind of Hazmat-wearing werewolf, this was a highly satisfying experience for followers of Poland's fan scene.
And on this note, I must credit the supporters. As a stadium, this looks more like a branch of Aldi or some minor airport terminal, but when matchday comes its anonymous aesthetics find themselves swallowed and submerged under a high-octane barrage of noise and smoke – as far as modern football allows, it ain't bad at all.