Date: 15 June 2019/ League: Polish seventh tier
Final Score: 1-0 / Attendance: 100-150
In A Nutshell
On a sweltering hot morning, Olimpia clinch a playoff spot in front of a raucous bumper crowd inside their scuffed-looking home.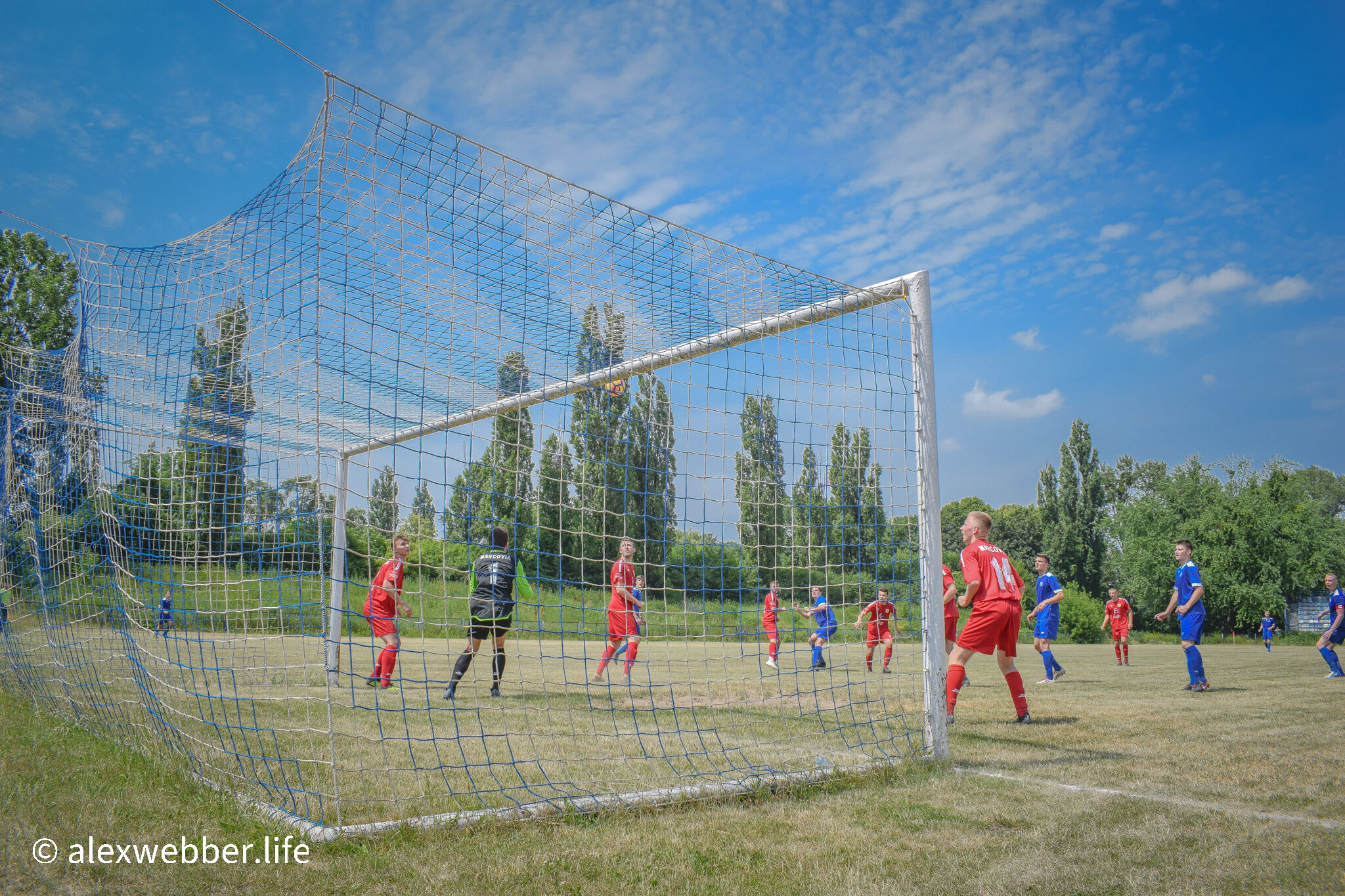 Getting There
Olimpia play their home games in Warsaw's western suburb of Wola in an area primarily known for its tatty flea market. Public transport options do exist, but from the city centre the five-kilometre journey is easiest by cab – depending on traffic, it'll take anything from ten to thirty minutes.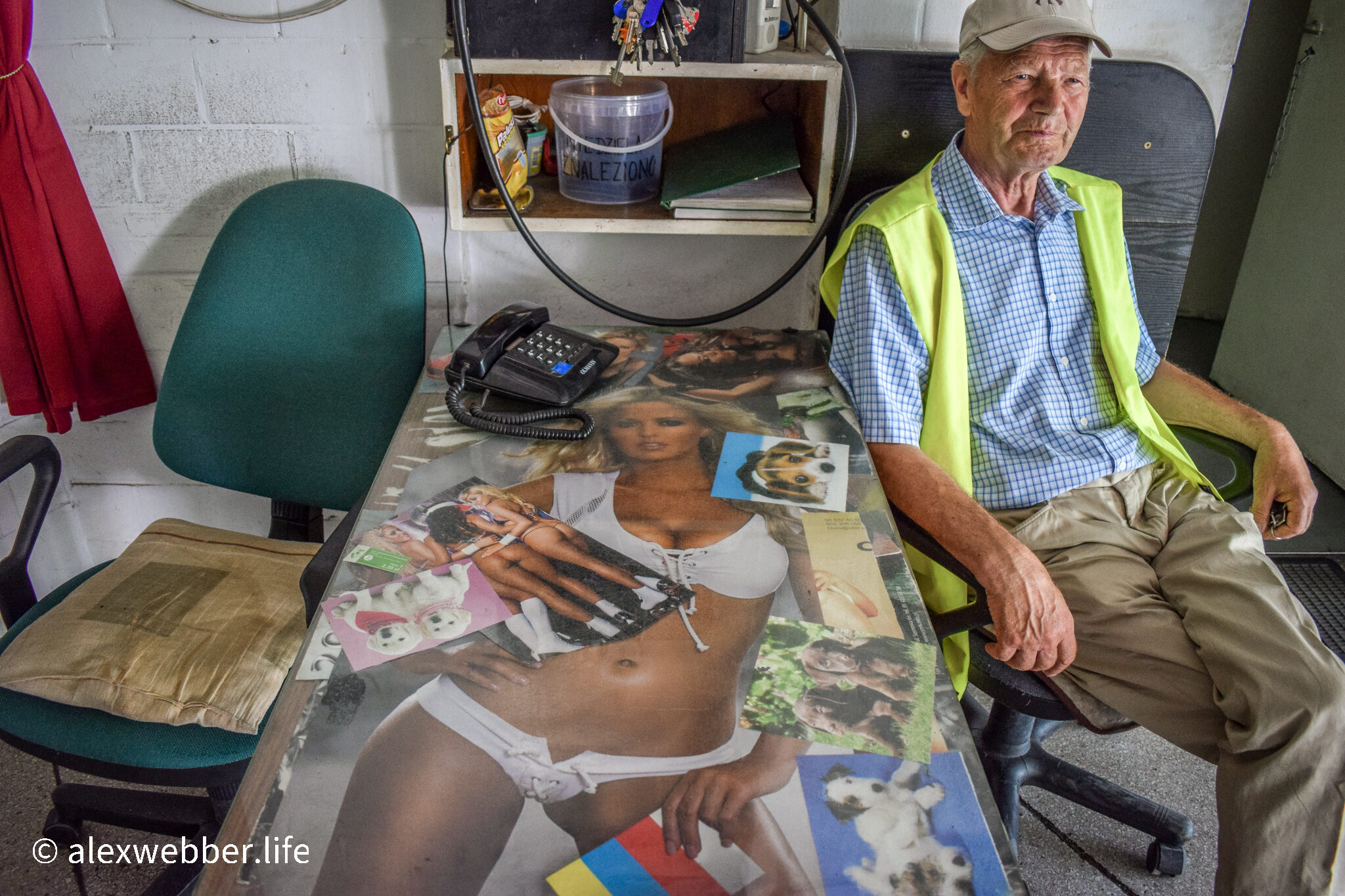 Background
Founded in 1952, Olimpia are one of a handful of lower league Warsaw clubs that can count on the support of a small but boisterous band of ultras. Alongside Hutnik Warsaw and GKP Targowek, their fans follow Legia as their first choice, but turn up in varying numbers to support their local team when kick-off times allow (which is often, given the propensity for these lower rung matches to be held in the morning).
From what I can work out, Olimpia did actually compete in the third and fourth divisions in the 90s, and even made it as high as the second – however, since then they've plunged back down to the district leagues where they enjoy a reputation as one of the bigger fish in them.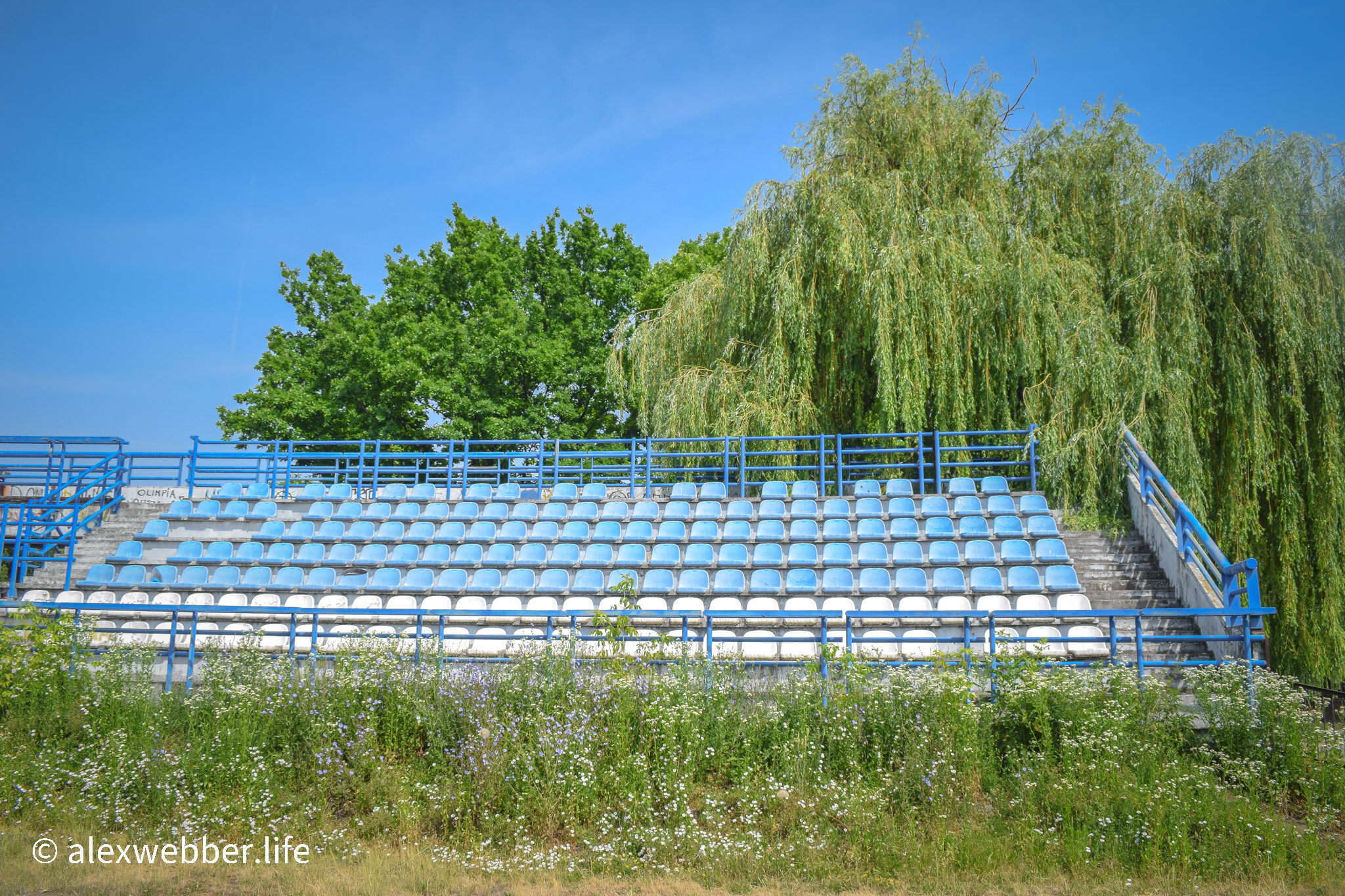 Stadium
I'm used to seeing grounds with two sides and no ends, but this one does it the other way around to offer two stands of 800 that curve behind each goal. Only one of these is open, and it features a small away pen in the corner that only rarely sees visitors. Apparently, the club's success in the 90s fuelled talk of building out the sides to create a 12,000-18,000 seater stadium, though these were quietly dropped once the team fell through the trapdoor.
I'm pretty glad for that, for this stadium is fabulous as it is. Kitted out with blue seats long faded by the sun, the brutalist concrete stands sometimes look in danger of being engulfed by the elms and weeping willows that grow all around.
Beyond the ground itself, it's worth exploring a little more as doing so leads to the discovery of a ramshackle bar, some abandoned fast food joints and a seedy club house decorated with leafy succulents, postcards of puppies and 80s era 'glamour' calendars.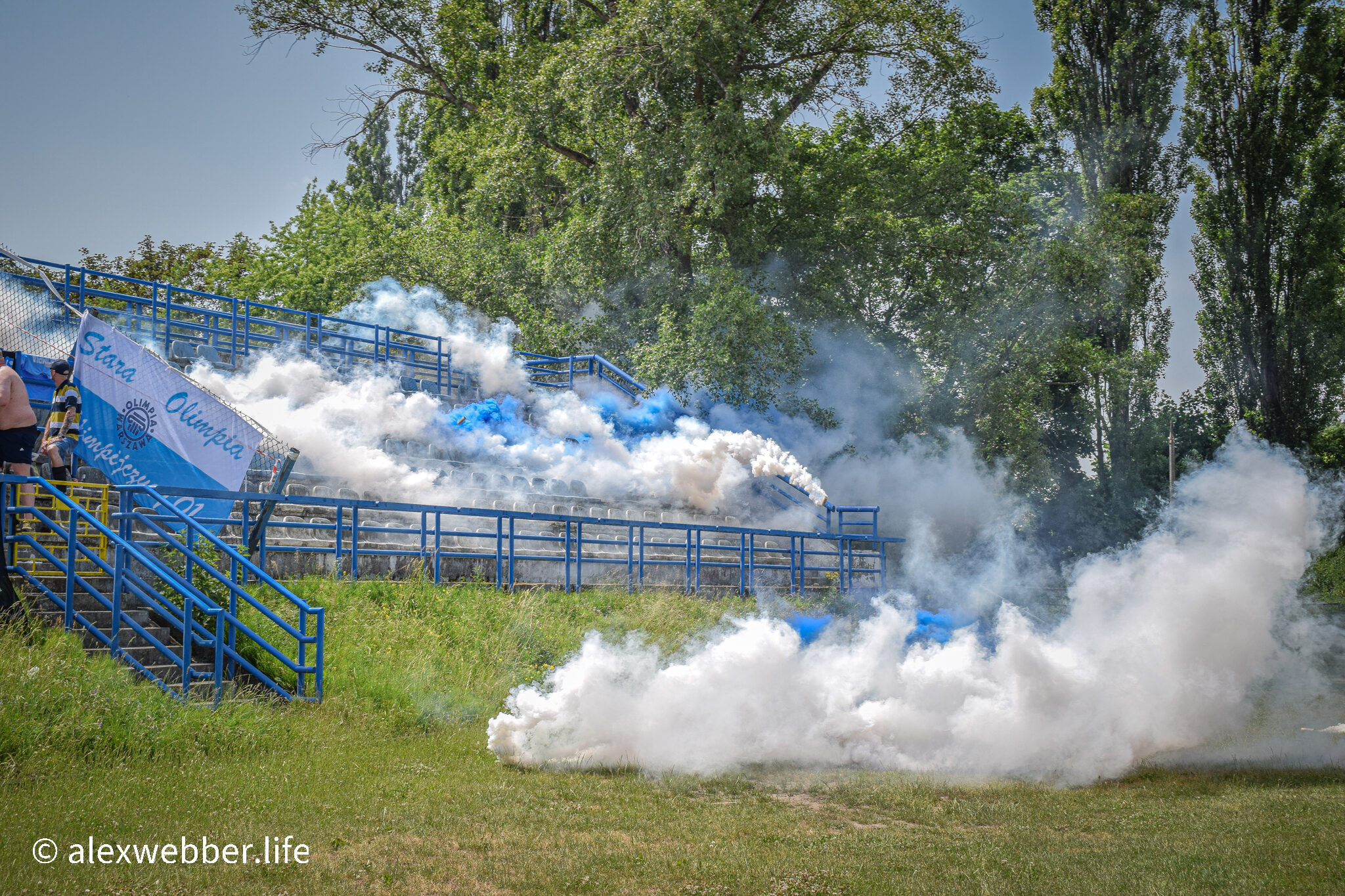 Experience
Great fun, something I completely attribute to the lager-swilling ultras that turned this into a day of noise and colour with their blue and white smoke bombs. Good humoured throughout, only the heavy-handed police presence served to dampen the mood – you really have to ask, with crowd trouble clearly not on the agenda (away following: zero), do the police really having nothing better to do than harassing a bunch of blokes having a singalong? Clearly not.
As a postscript, by the way, the result saw Olimpia finish second with the same points tally as the champions. Alas, promotion was not to be after they lost out to Proch Pionki in a two-legged playoff.