Date: 11 June 2023 / League: Polish third tier (playoff final)
Final Score: 1-1 (1-4 pens) / Attendance: 4,517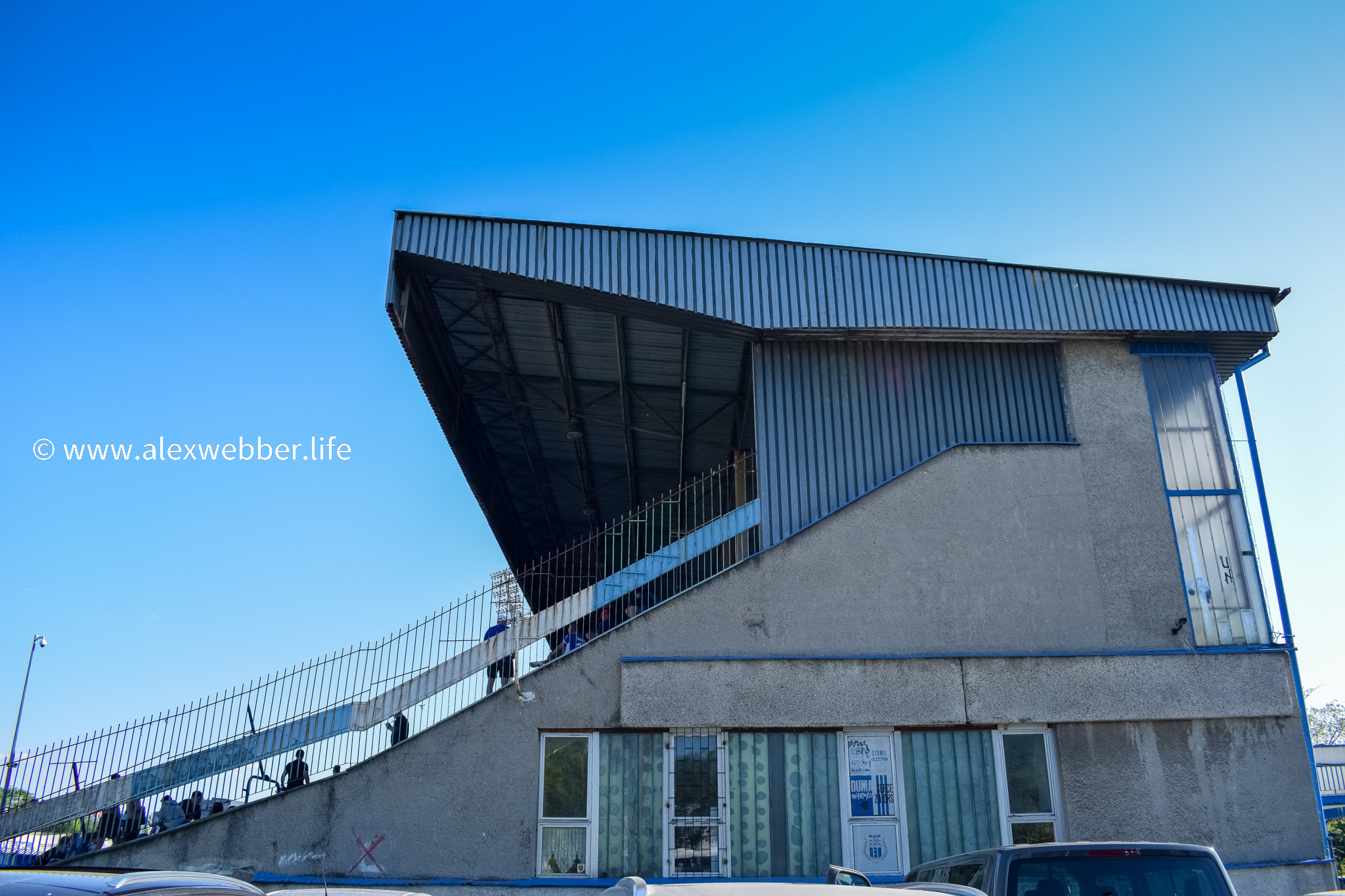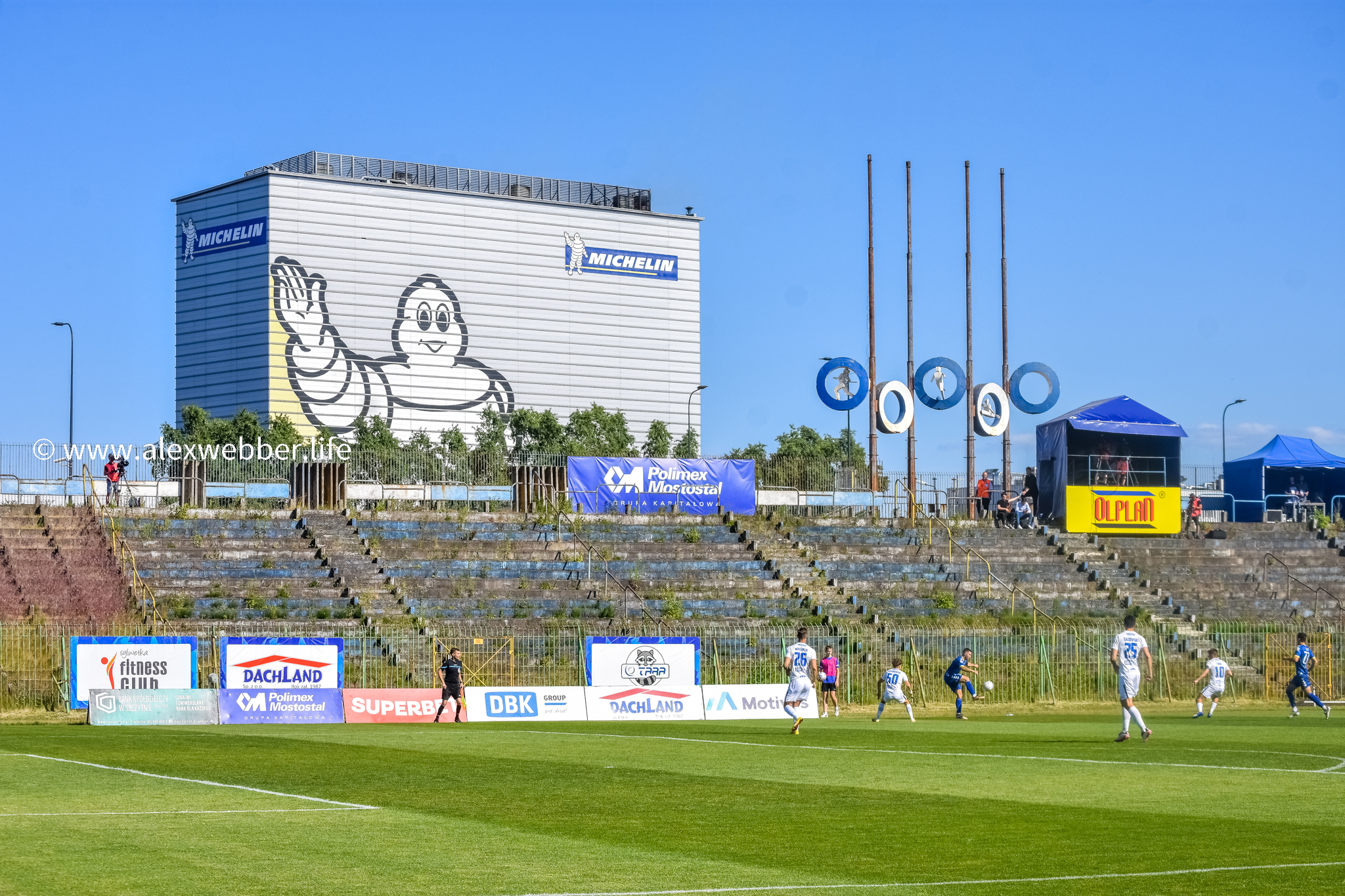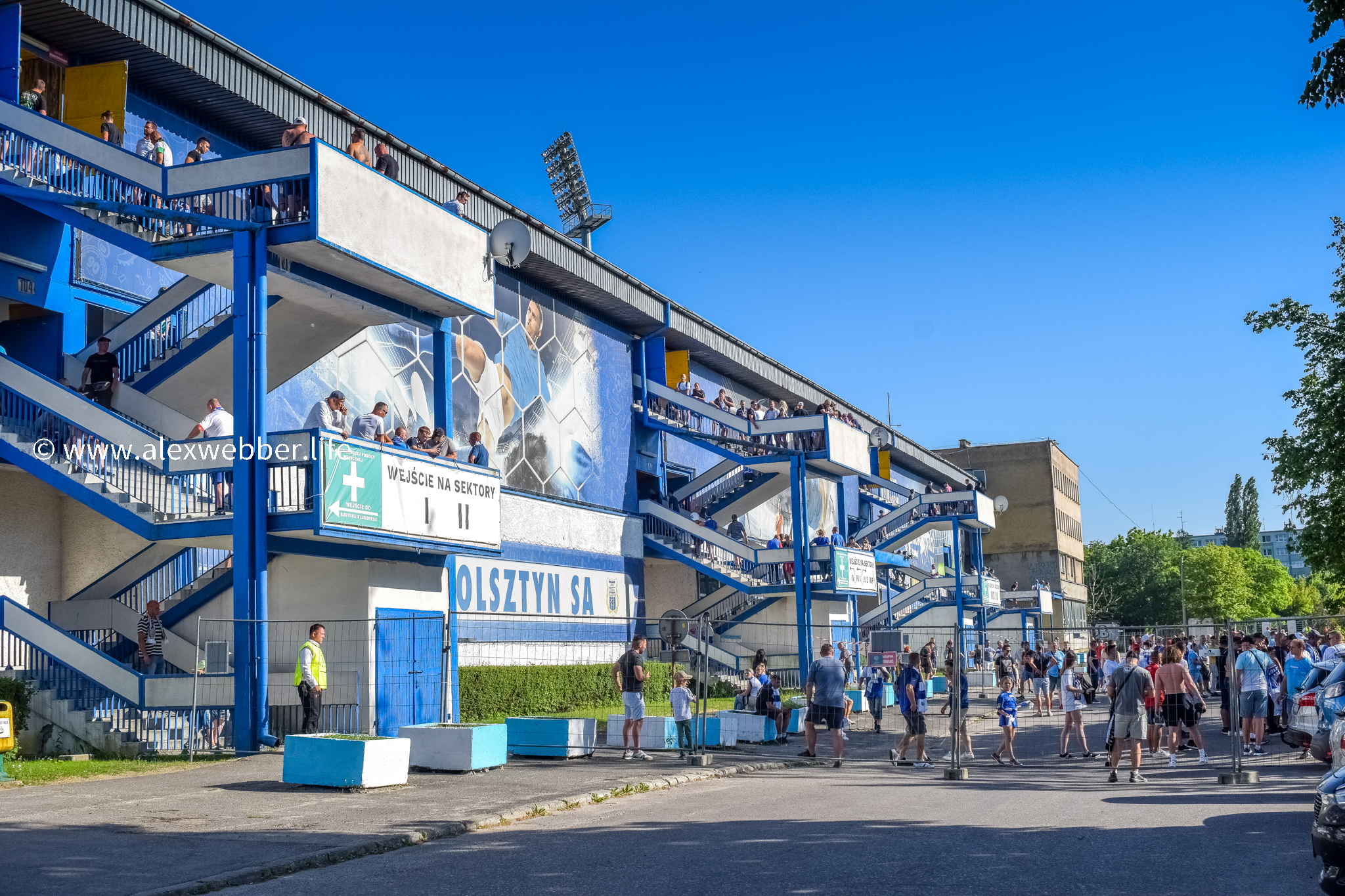 Experience
The day previous I had been treated to an unexpected banger – an old school derby in Grajewo that found itself abandoned towards the end amid a furious flurry of missiles and gas (for more on that, CLICK ME!!!). Satisfied with both the experience and my pictures, I left the town to stay overnight in the nearby city of Elk.
Logistically, that made sense. Whereas my decision to visit Grajewo had been a last minute one, my Sunday plan had long been set in stone: Stomil Olsztyn v Motor Lublin in the third-tier playoff final. With transport connections somewhat lacking in this region of Poland, kipping in Elk was the only option I had were I to make Olsztyn the next day.
Of course, I still almost didn't. High on the buzz of Saturday's football theatrics, and seriously deterred from an early night due to the grim nature of my hotel, I spent Saturday night getting absolutely trousered. Woah, never has a morning alarm call been made any less welcome. My phone nearly went out of the fucking window (I missed).
I made my train, but just. Not that this made me happy. Struck by a hangover that felt more like a lobotomy, I arrived to Olsztyn looking like an excavated corpse. With no time to check-in to my hotel, it was in this abject state that I slithered into the ground.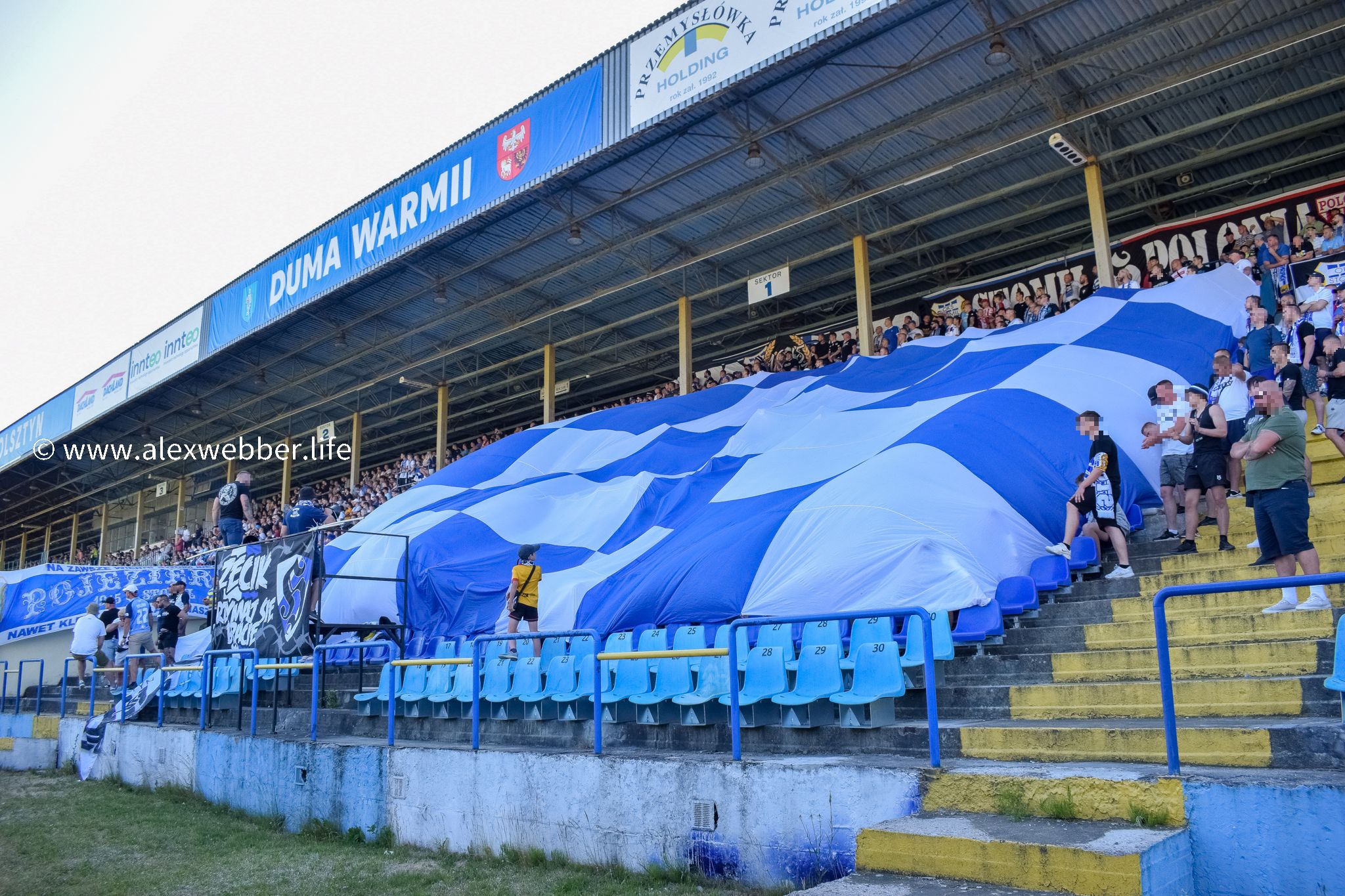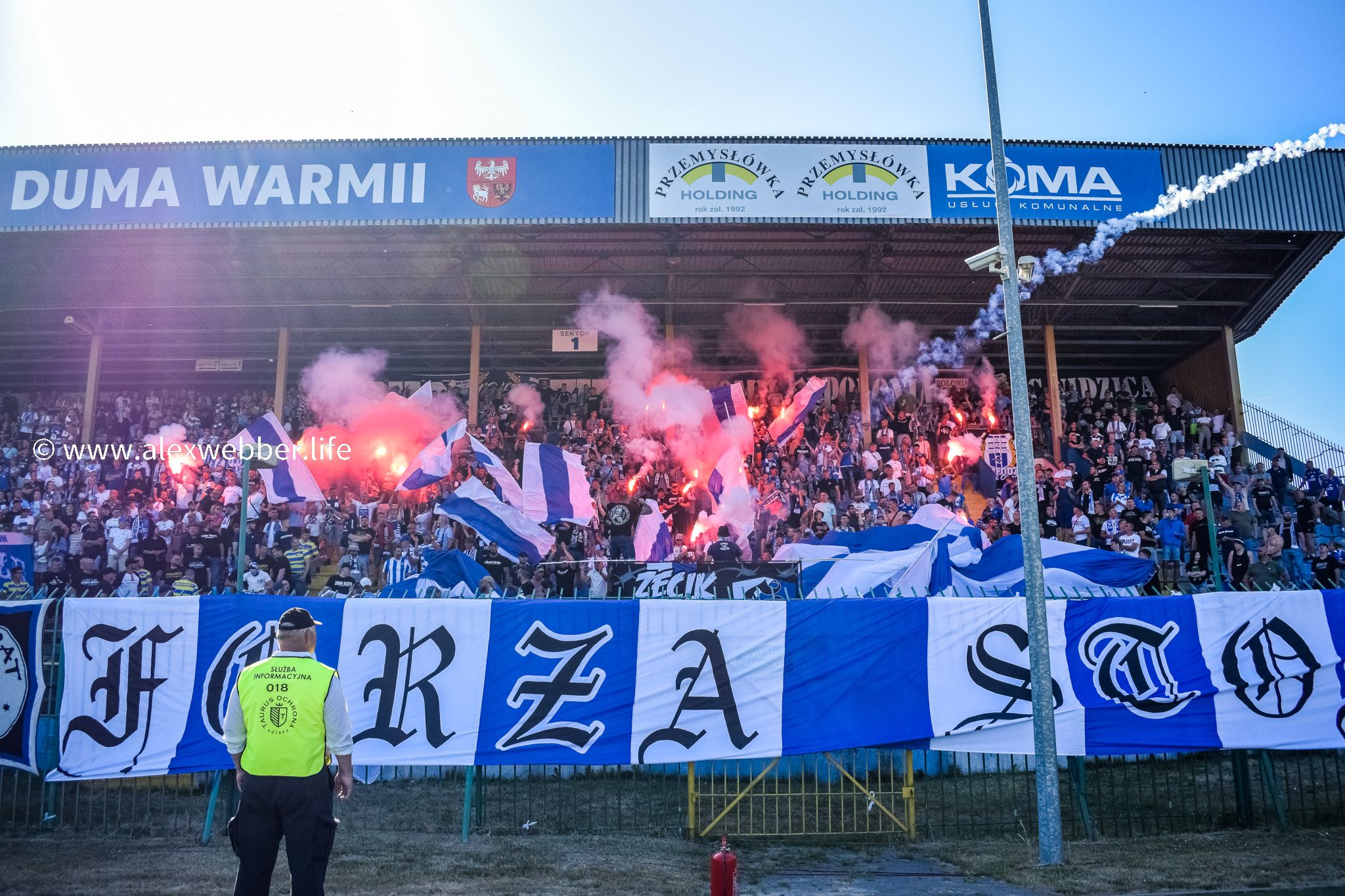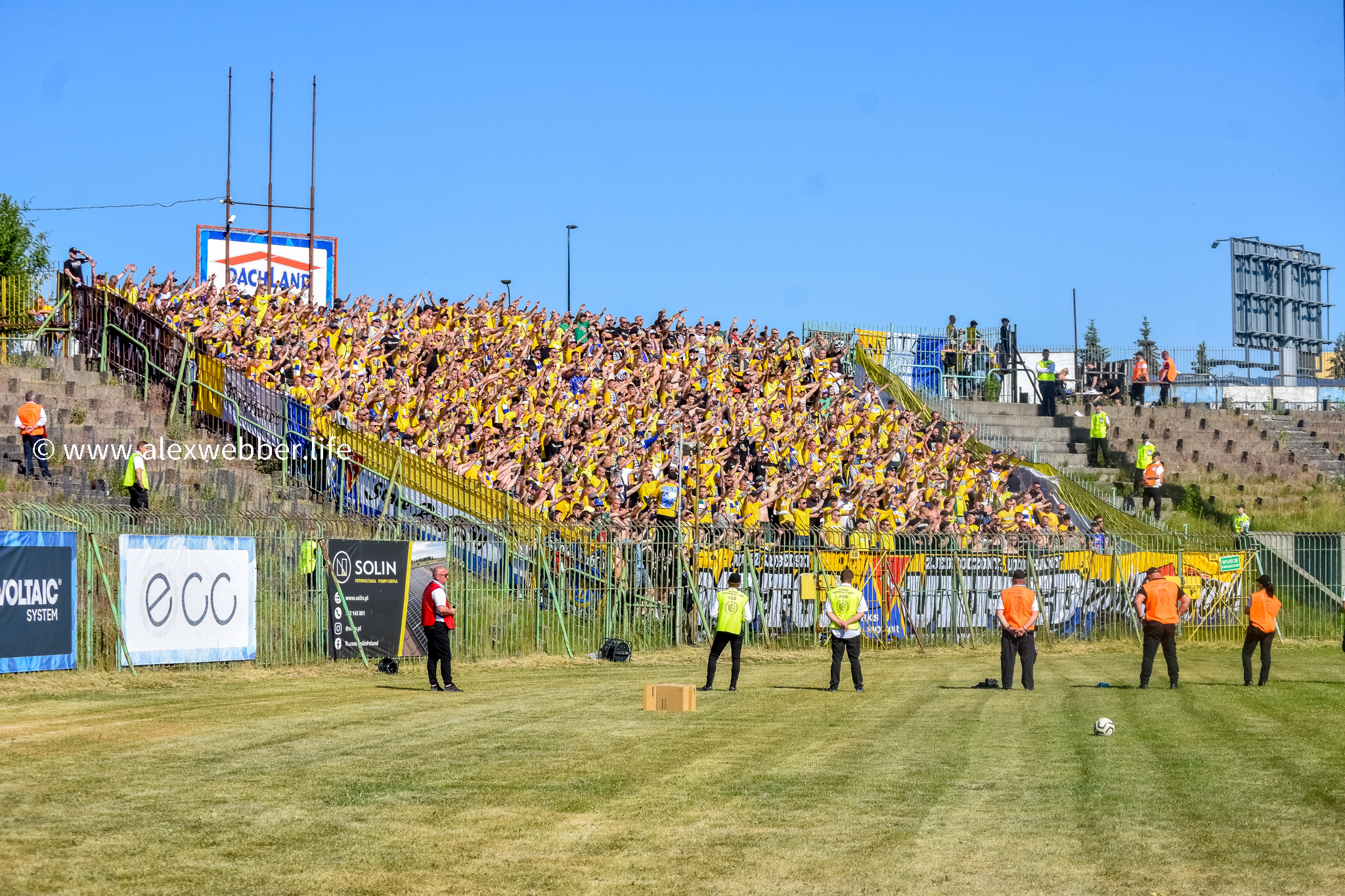 There are some games that are so enjoyable you never want them to end – then there are others you wish never even happened in the first place. With the sun beating relentlessly down on me, this fixture fell in the latter group. And then there was the noise: a constant barrage of terrace hymns sang at ear-splitting volume. "For fuck's sake," I cursed aloud, "can't you lot just shut up for one effing moment?" No-one paid attention.
Worse, this game simply refused to end. On and on it bloody went. One all at full-time, a betting man would have said that the home side would nick it in extra time given that Motor had been reduced to ten men for a tackle just about fell short of aggravated assault.
But no. Penalties. And even with those, the ball saw as much of the sky as it did the net – eventually, and I mean eventually, it ended 4-1 to the visitors, the winning kicking sparking jubilant scenes in the cheese wedge away pen. Finally, I thought, I can slink back to my hotel and shoot myself in the balls and end this wicked life once and for all.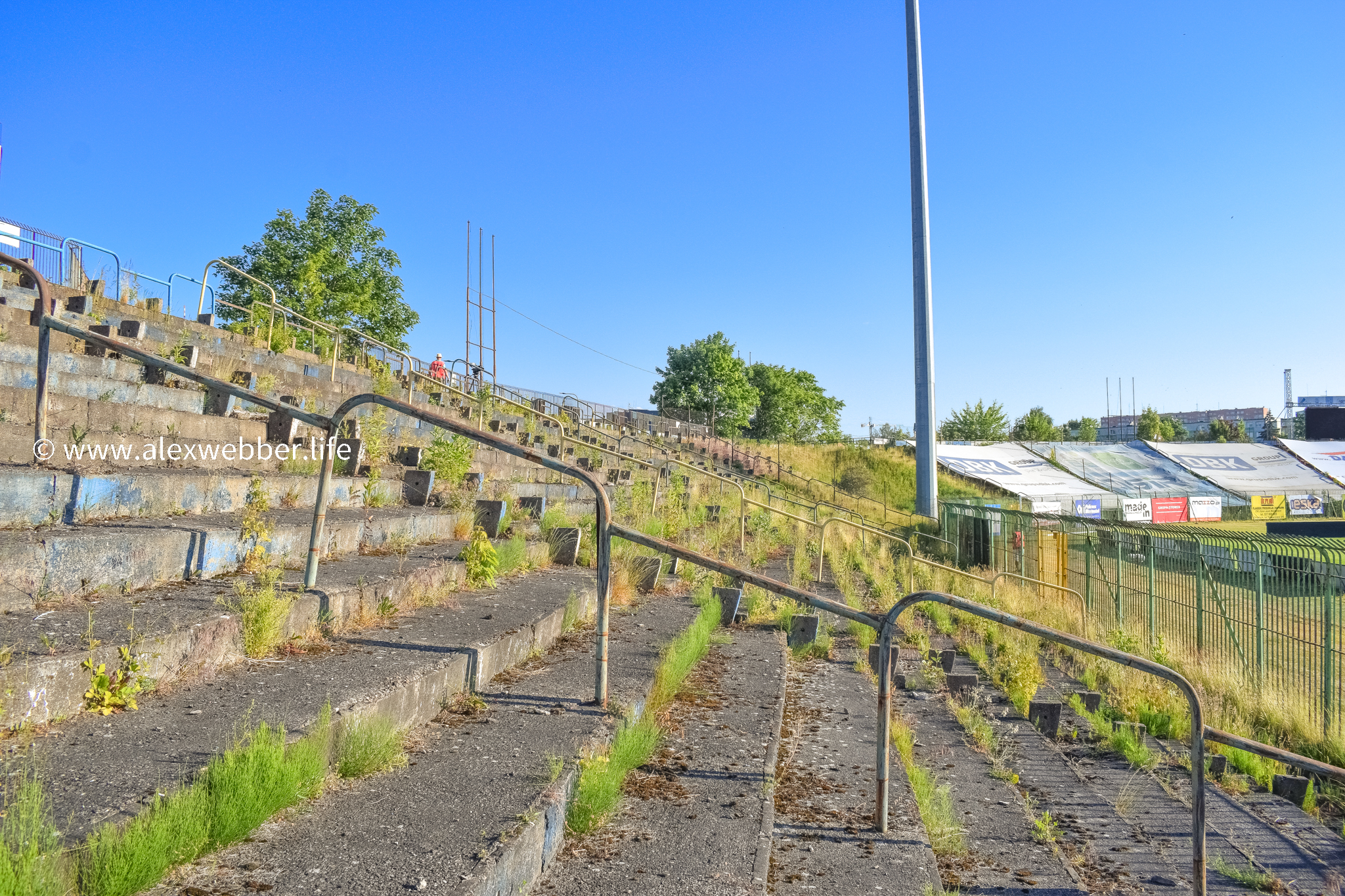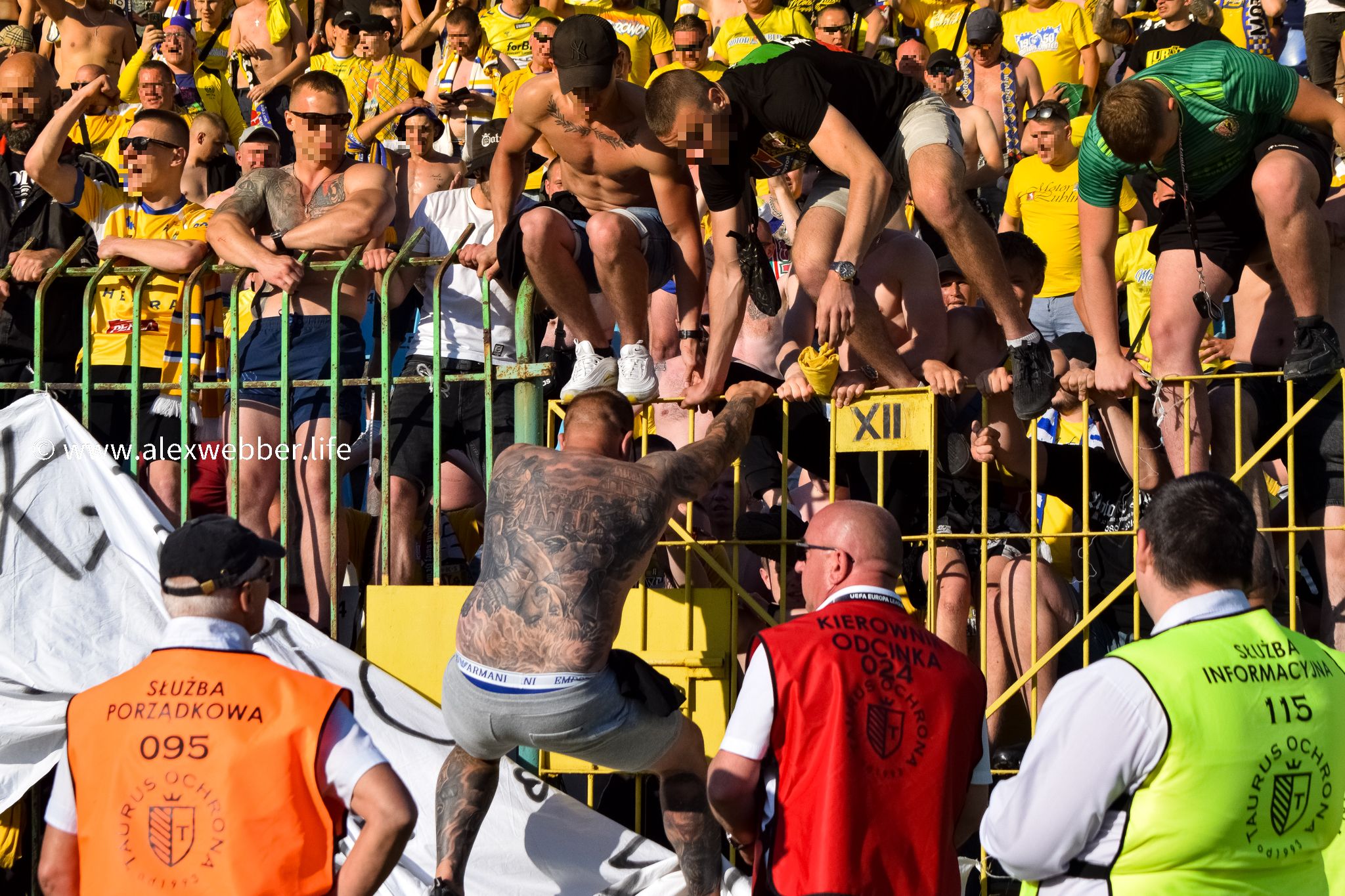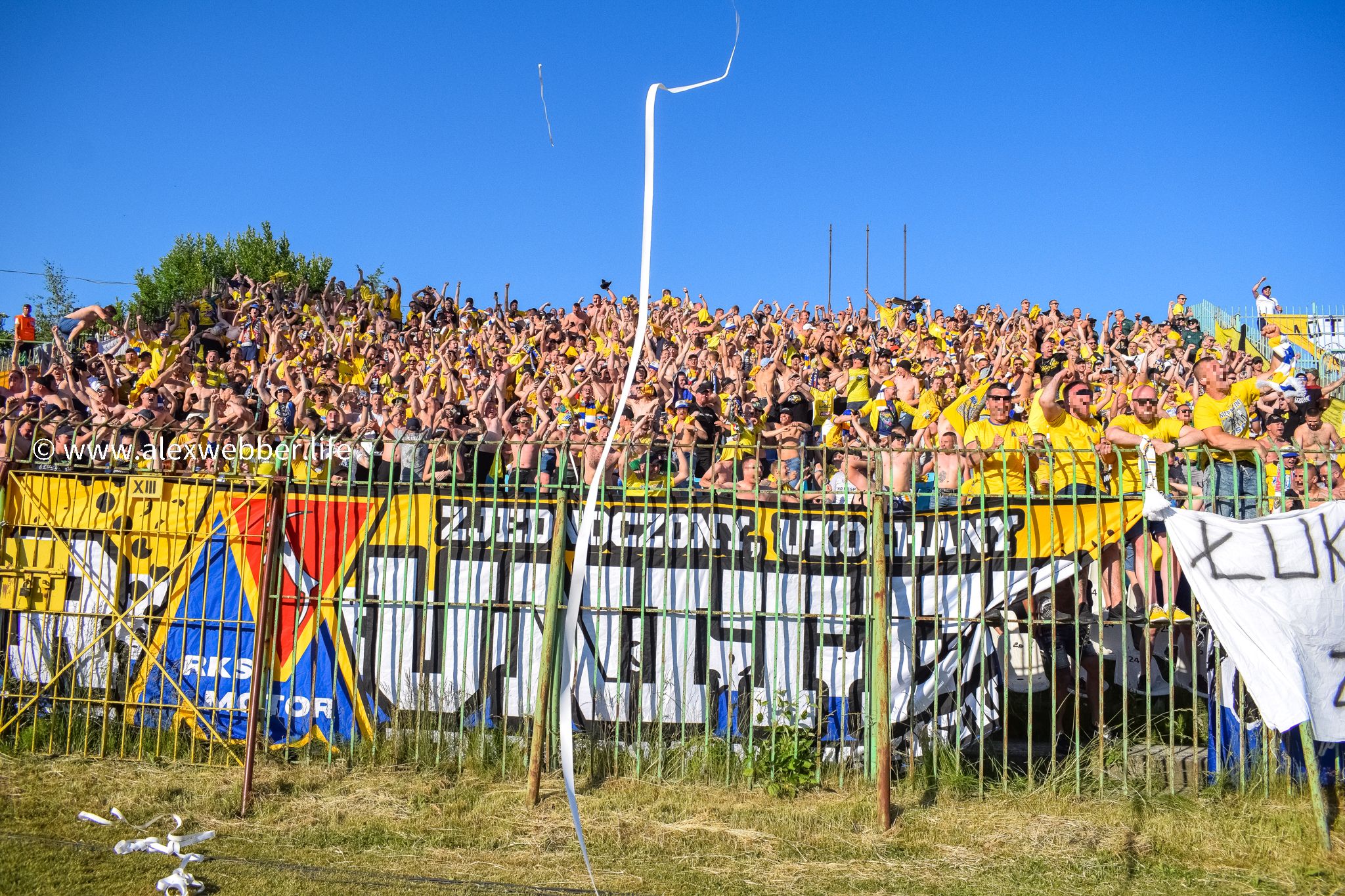 But you know what, as painful as the experience was, I still loved every minute. Stomil, you see, is impossible to hate. It helps if you are not about to keel over, but even if you are it is hard not to appreciate a venue such as this.
I'd visited for the first time a few months before in remarkably differing circumstances (I was sober, and it snowed – heavily), and it had been love at first sight. Or, given the liveliness of the evening, love at first fight would be a more apt description (for more on that, CLICK ME!!!).
One of my favourite stadiums in Poland, I'm happy to say it looked as good in searing sunlight as it did on a winter's evening. Once hosting the Polish Cup Final (1989) and, even, the national team (1997), today it stands out as a wonderful throwback to years gone by. Though largely cordoned off and abandoned, this rusting, tumbling bowl is a masterpiece of Polish football – visiting, it's a privilege.