If you're wondering why this website has gone silent for so long, then there's a bloody good reason – two, actually, and for a change they have nothing to do with my own inertia. First up, I've had my ACL redone, an operation that I'm starting to suspect was conducted with a chainsaw – put simply, I've been in no state to do anything than fill the air with occasional shrieks. Secondly, and even more pertinently, this moronic World Cup meant Poland entered its winter break even earlier than usual.
So, with no football on the horizon until the end of January, what better reason is there to unlock Webber's vault and bring you Part 1 of '2022 In Review'…
---
Piast Gliwice v Gornik Zabrze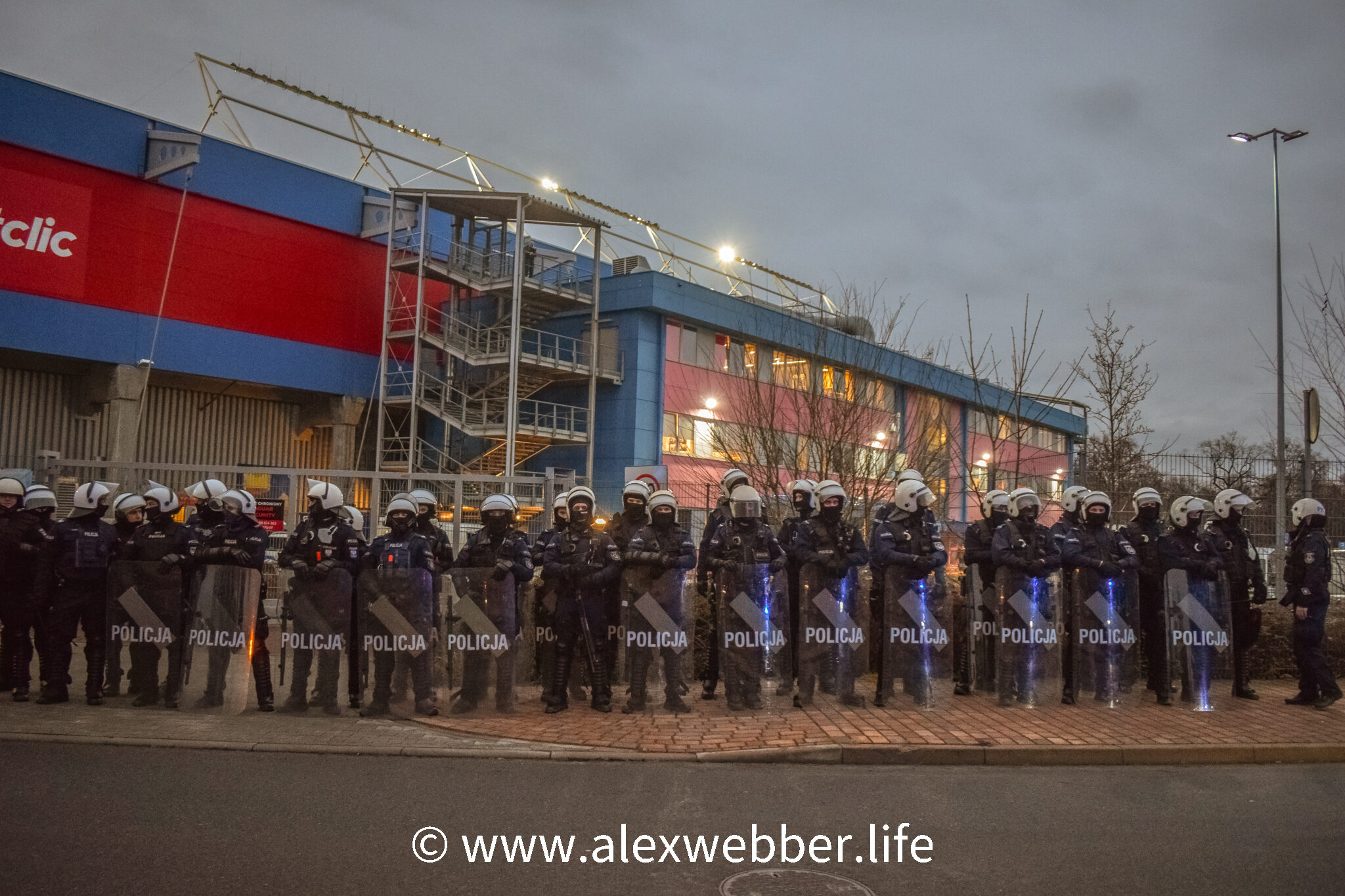 After a winter break that seemed to last forever, I returned to the football trail with what seemed like a mouth-watering prospect – a derby cup match. And not just any old derby, but the derby with away fans allowed for the first time in four years following a banger of a scrap in 2022. Of course, this totally failed to deliver in any meaningful way, but then again it never really had to – when you spend a couple of months deprived of football, even a dismal disappointment feels delicious to savour.
---
Legia Warsaw v Wisla Krakow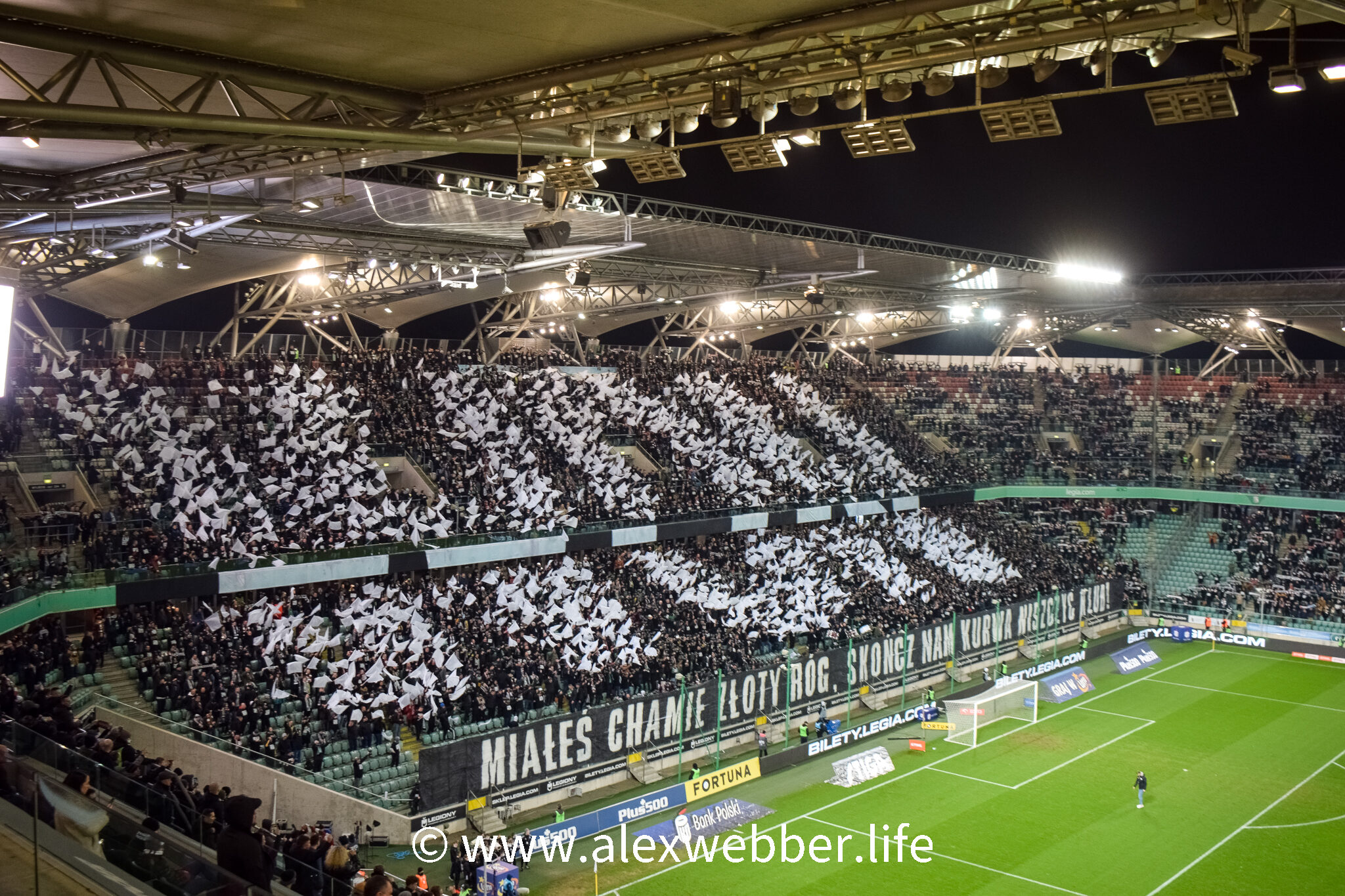 Played one day after Russia's invasion of Ukraine, this was a match played in a surreal and awkward atmosphere. For their part, Legia's fans were protesting against their ownership, and their choice of attending the match wearing black seemed quite befitting given the tragic events unfolding in the nation next door. Having wangled press access – a notoriously tricky feat – I managed to find a side door that allowed me into the VIP level to enjoy a few beers in the warm. Even so, with the wider context in mind, I don't think there's even been a time when I've felt so uncomfortable to be at a football match.
---
Pogon Grodzisk Mazowiecki v Znicz Pruszkow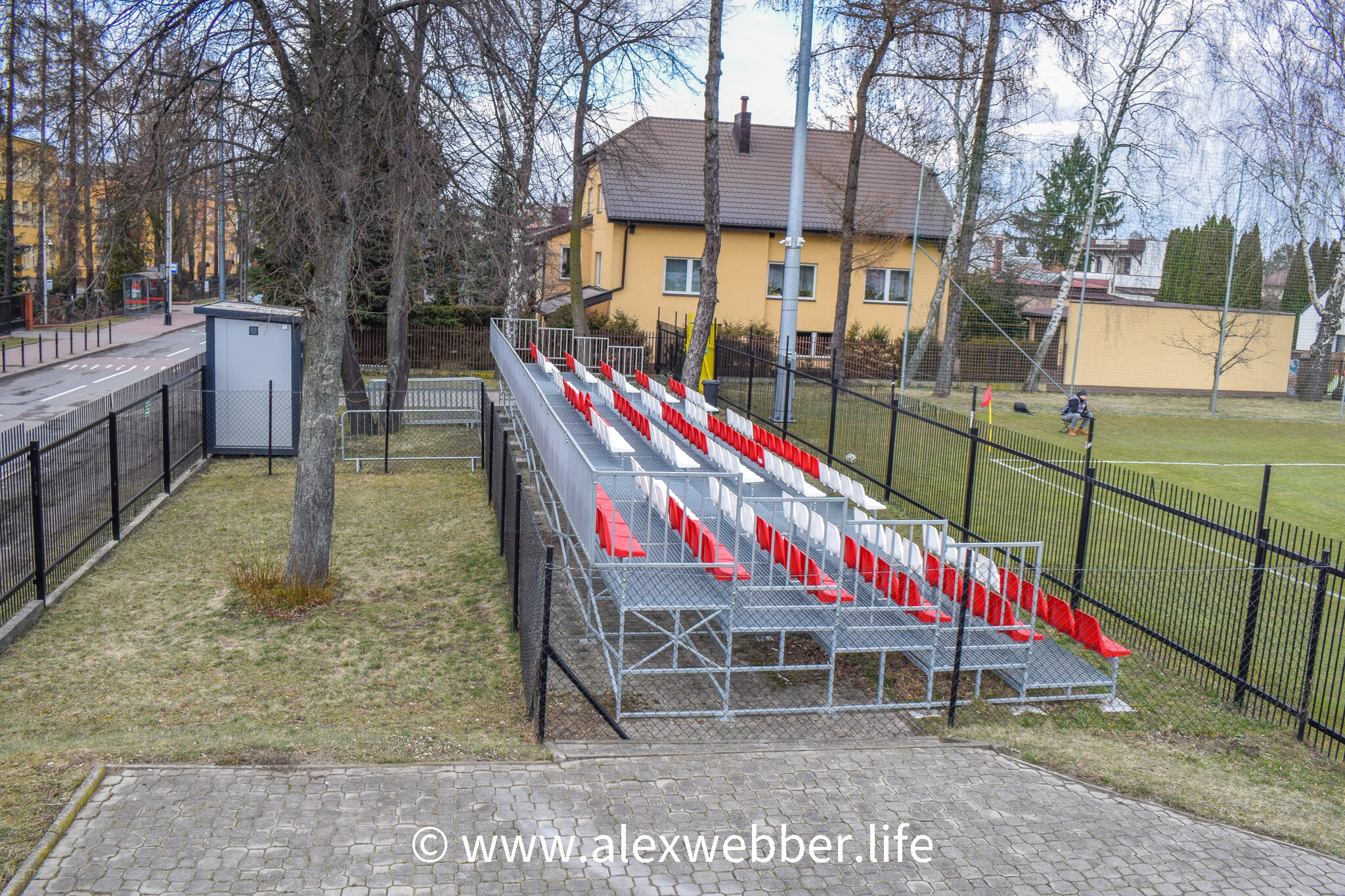 Here's one more match I've failed to post, but that's not really a surprise – this was such a non-event I left at half-time. I have NOTHING more to add.
---
Cracovia v Pogon Szczeczin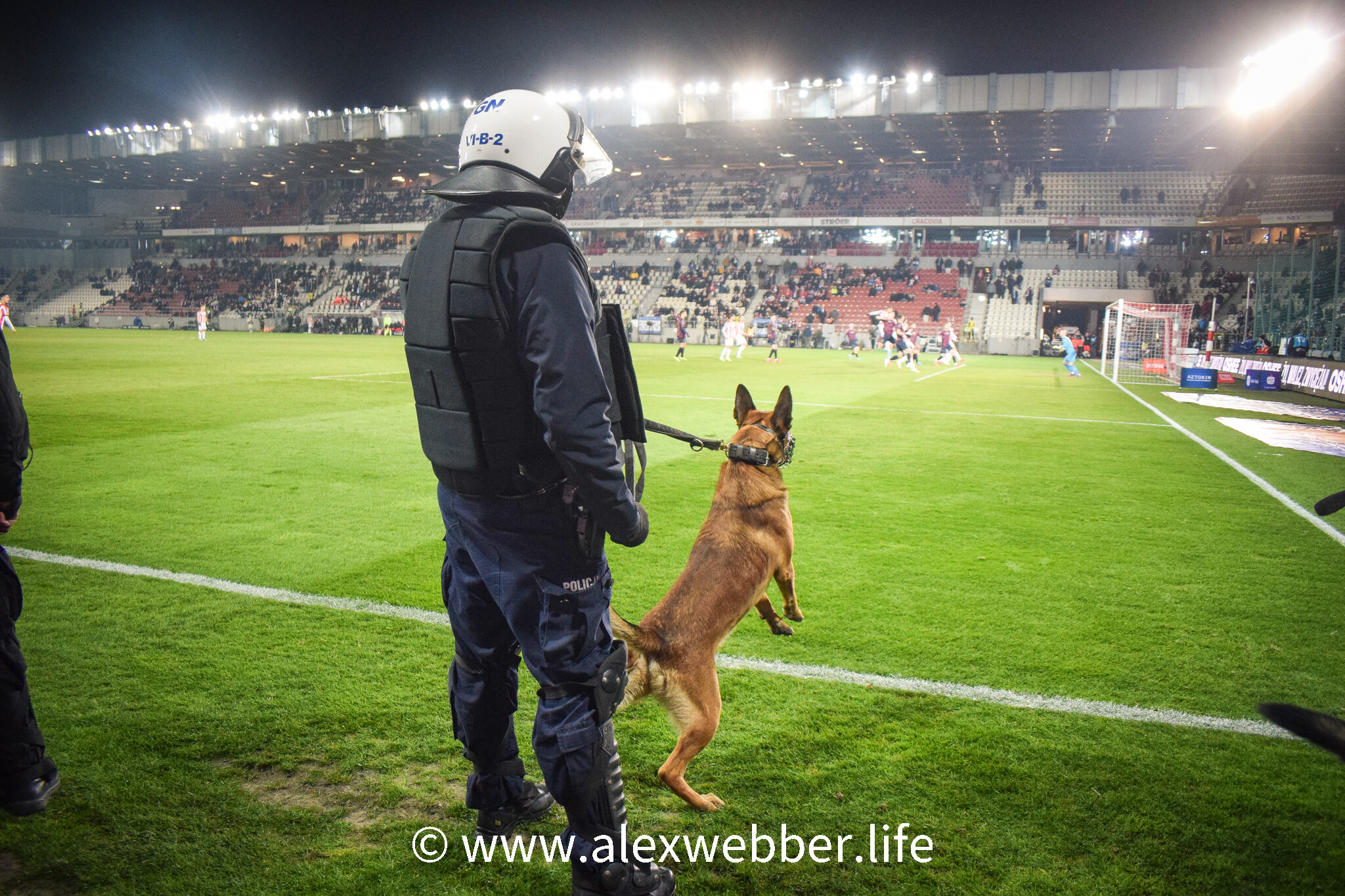 After a series of sub-par experiences, the year finally caught fire with this match, a tasty fixture that saw police dogs on the pitch and the manager in the stands in a vain bid from preventing Cracovia and Ajax from steaming the away end. Action packed from the off, this was a game to savour. For more on this match, CLICK ME!
---
Wisla Sandomierz v Stal Stalowa Wola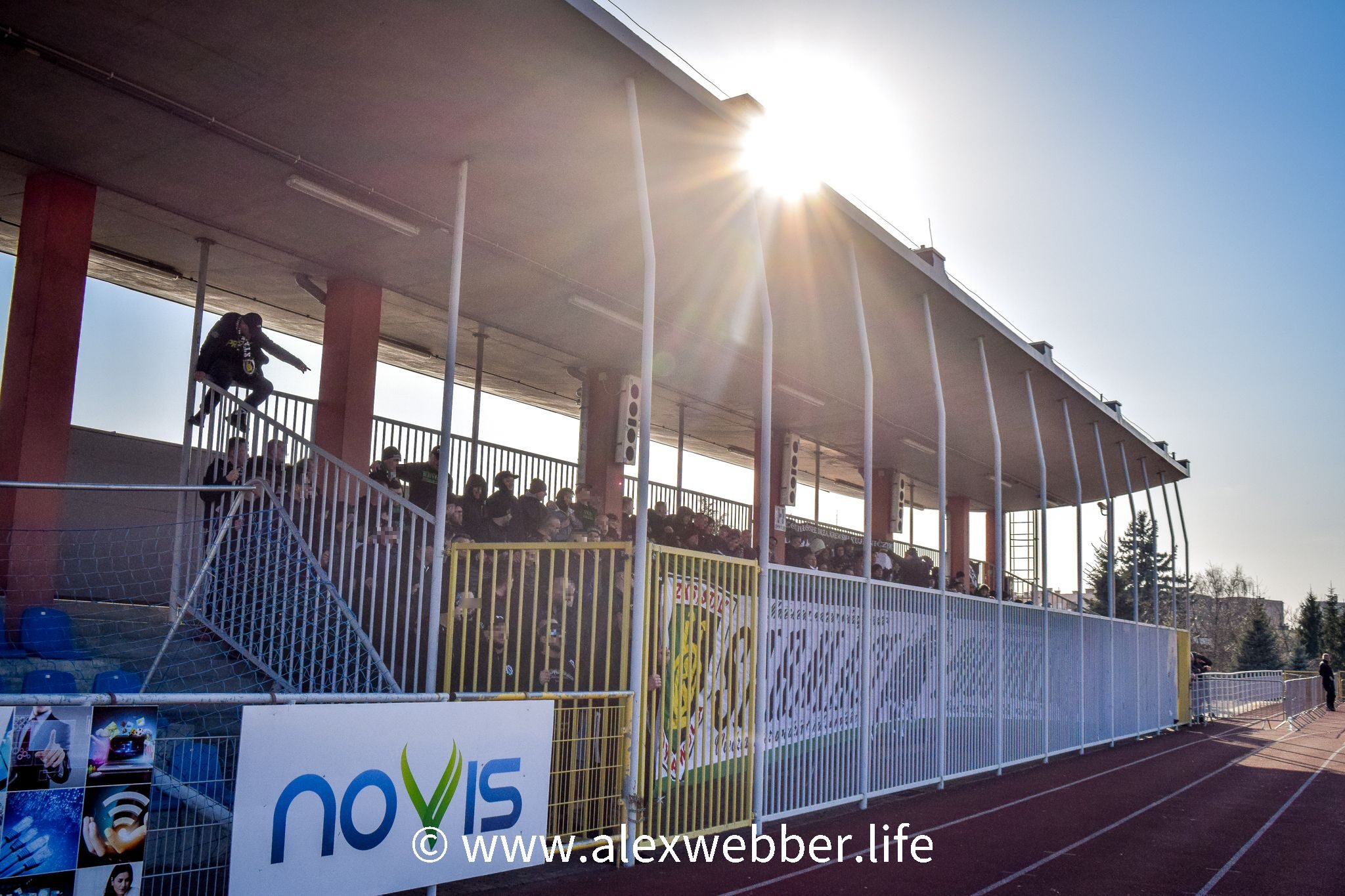 I count Sandomierz as one of my favourite places in Poland – on the football front, however, it's a little non-descript. Steeped in history this town might be, but you'd never know visiting the ground. Composed of two stands and a running track, it's one point of note is an away enclosure that looks almost indestructible – that didn't stop the visitors from trying though, with a few seats ripped out for good measure towards the end. Despite being something of a regional rivalry though, this was a largely forgettable match that I haven't motivated myself to post.
---
Gornik Wojkowice v CKS Czeladz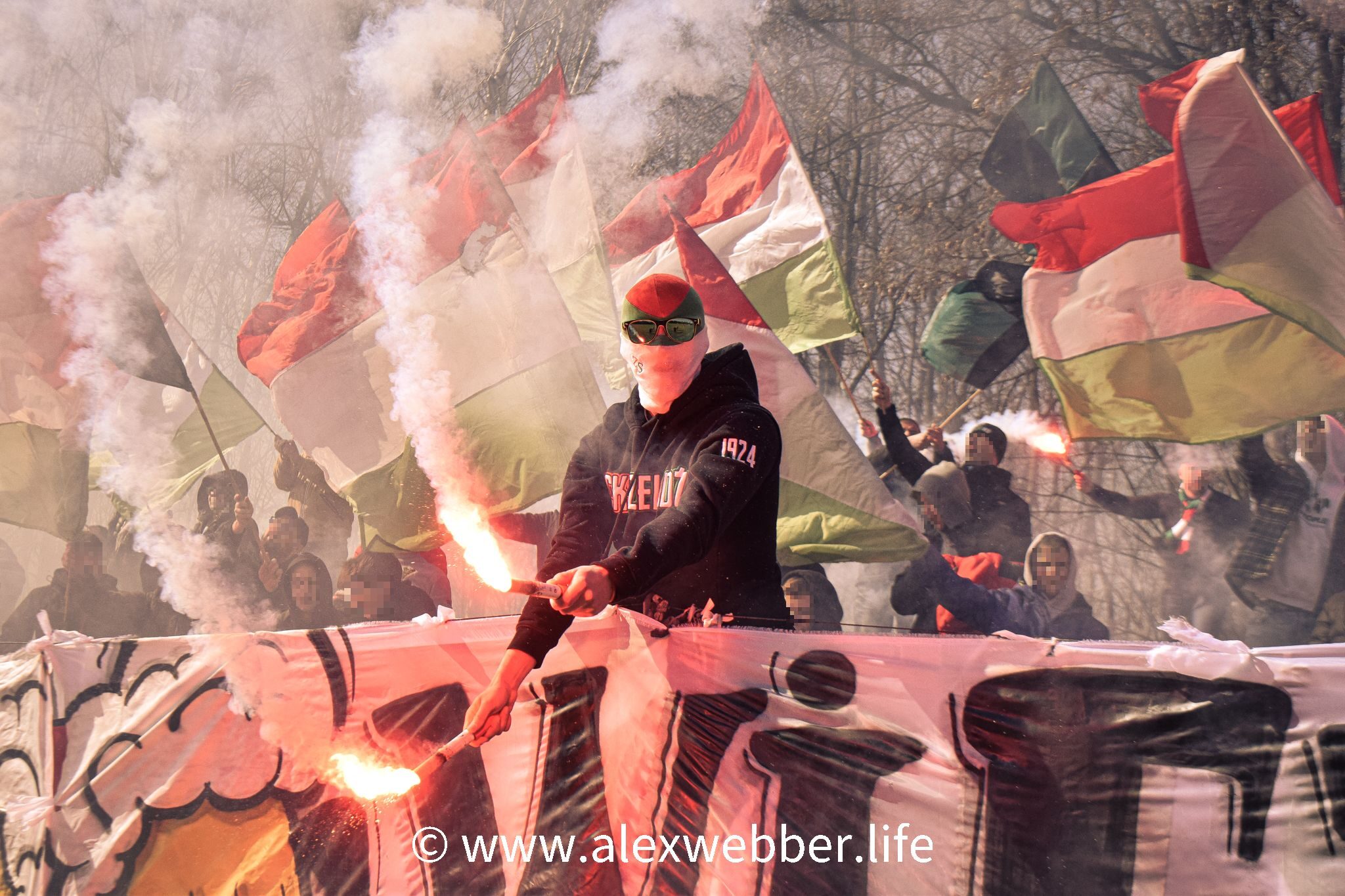 I'd visited Wojkowice for the first time the previous year and fallen in love with it instantly. That time, though, the meagre crowd had an average age of around 'nearly dead'. This time, it was a local derby between two sides 'friendly' towards each other on account of their joint support for Zaglebie Sosnowiec. Attracting a bumper crowd of several hundred, it was brilliant to see this fossil of a ground bouncing around under a smoky haze – definitely a candidate for one of my Top 10 experiences of 2022. For more, CLICK ME!
---
Ruch Radzionkow v Myszkow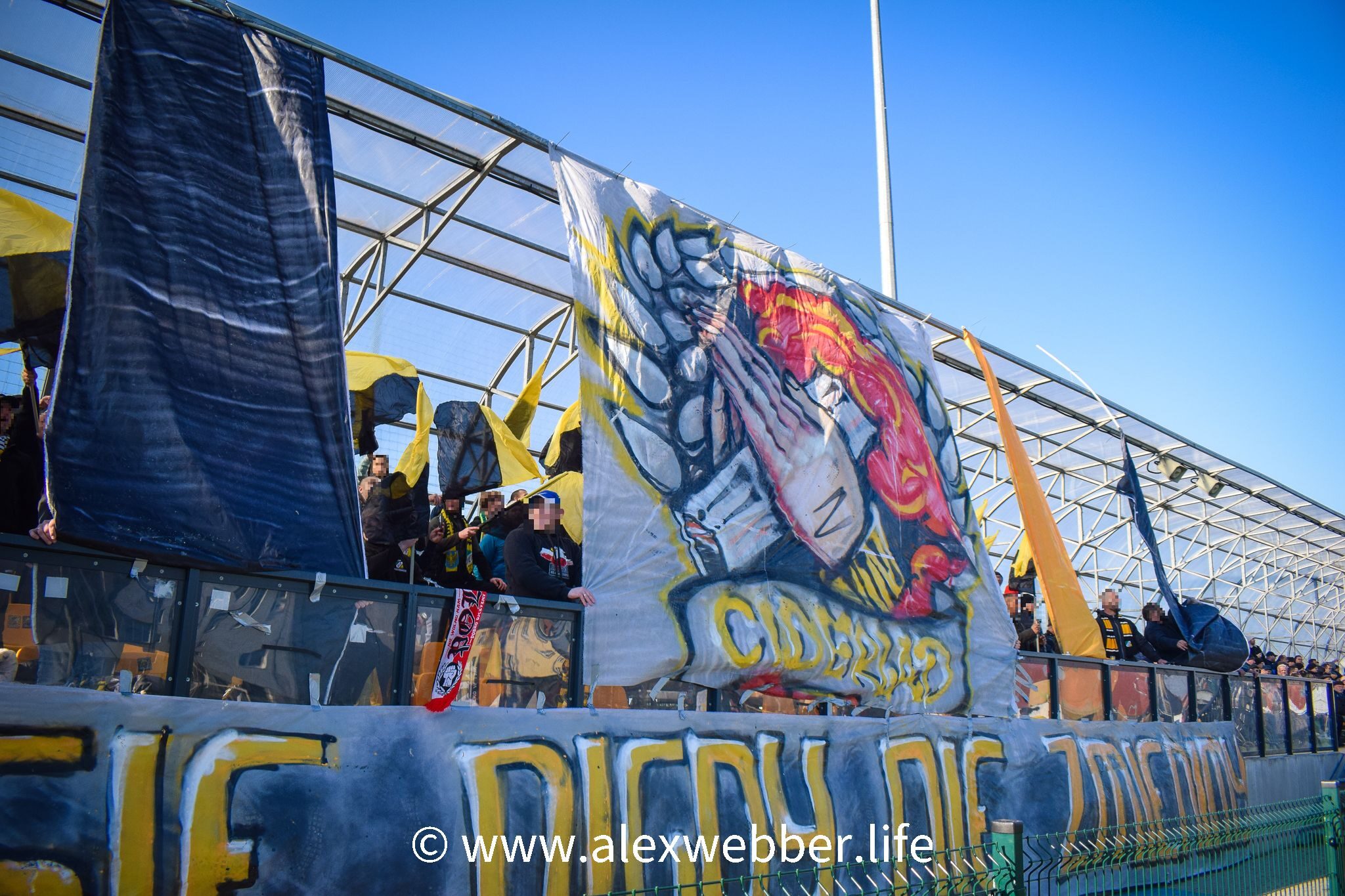 Well I'll be damned, here's another match I haven't posted, but that's something I look forward to rectifying sometime in the near future – this was a great little match to do, with great backing from the home fans and a decent away following of 80 or so from the visitors. For me, games like this are what the lower leagues are all about.
---
Wawel Wirek v Jozefka Chorzow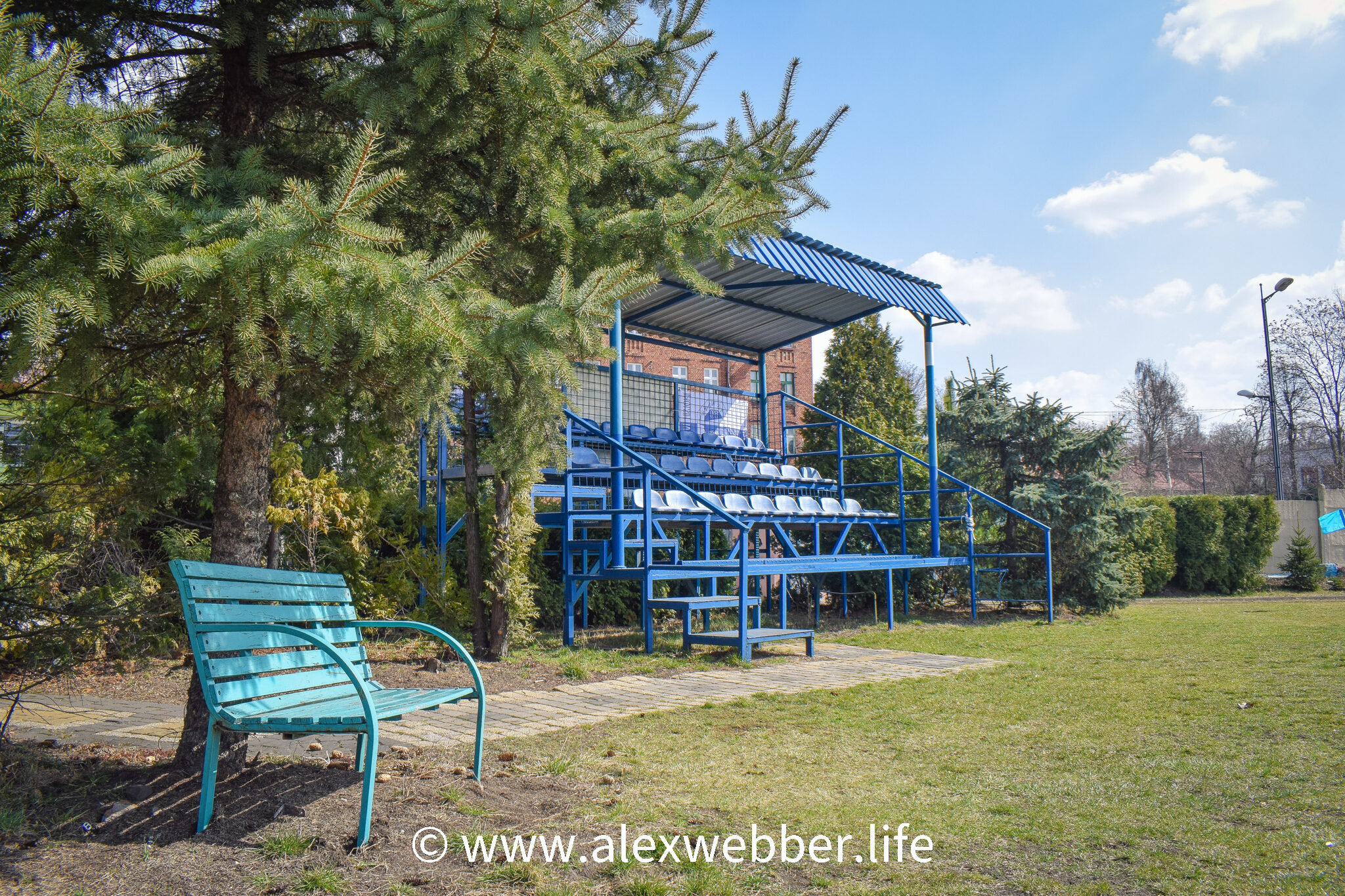 Visit Wawel Wirek for one reason alone – a pint-sized away stand that looks like it's been pinched from a children's adventure playground. Set amid a feast of shrubs and Christmas trees, it's all the better for being planted between a dusty old stand and a brick tenement typical of the ones that were built at the height of the Industrial Revolution to house local miners. For more, CLICK ME!
---
Szombierki Bytom v Ruch Radzionkow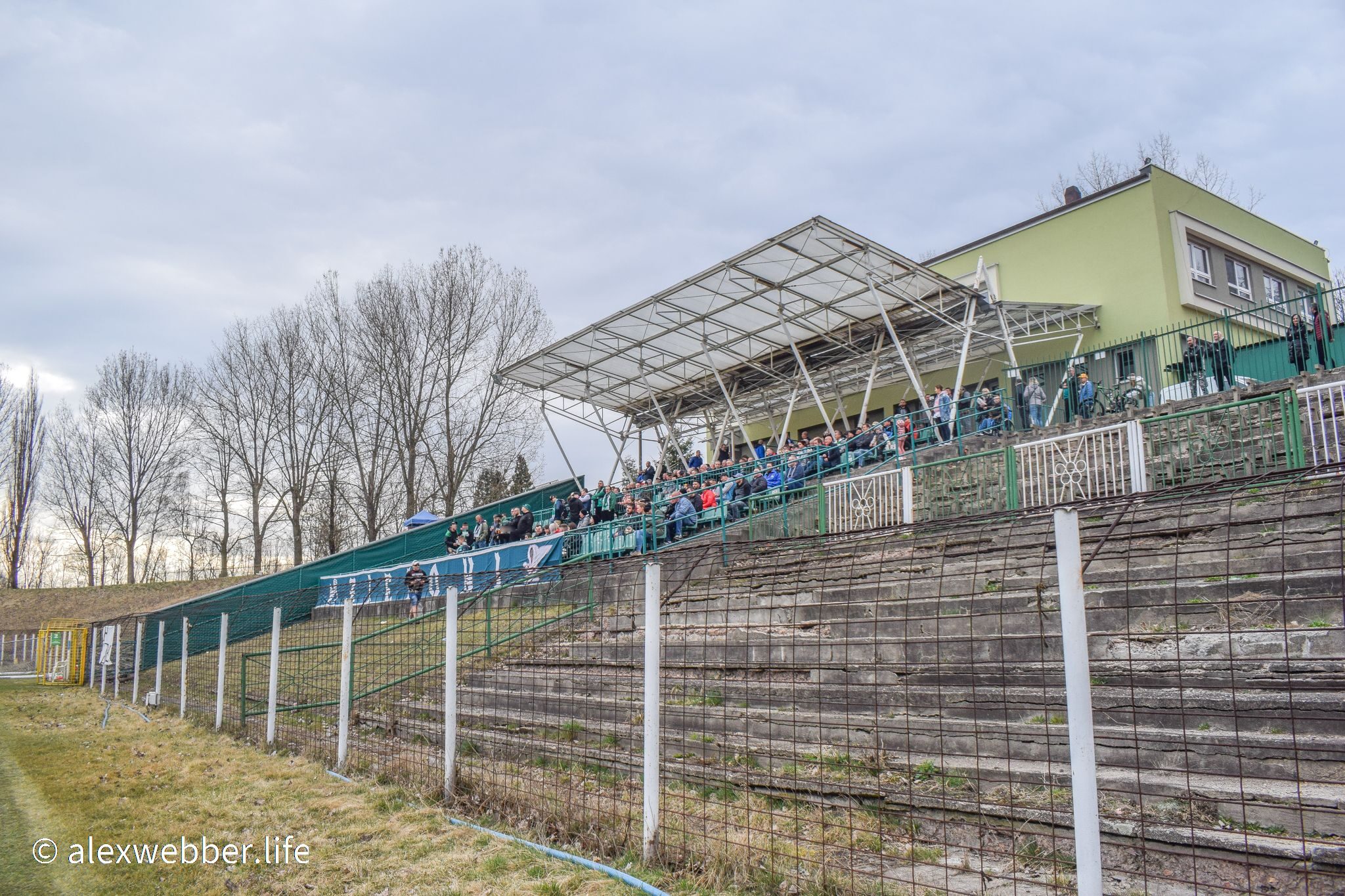 I can't express my love for this stadium enough, just beautiful – a steep and dark players tunnel, windswept stands, and a main tribune that must have been the pride of the city a couple of decades ago. Played under smudged and smeared Silesian skies, this was the kind of visit that sums up the whole desperate glory of Poland's football basement. A great atmosphere as well, with both sides committed to making this a passionately supported local derby. For more on that, CLICK ME!
---
Wisla Krakow v Lech Poznan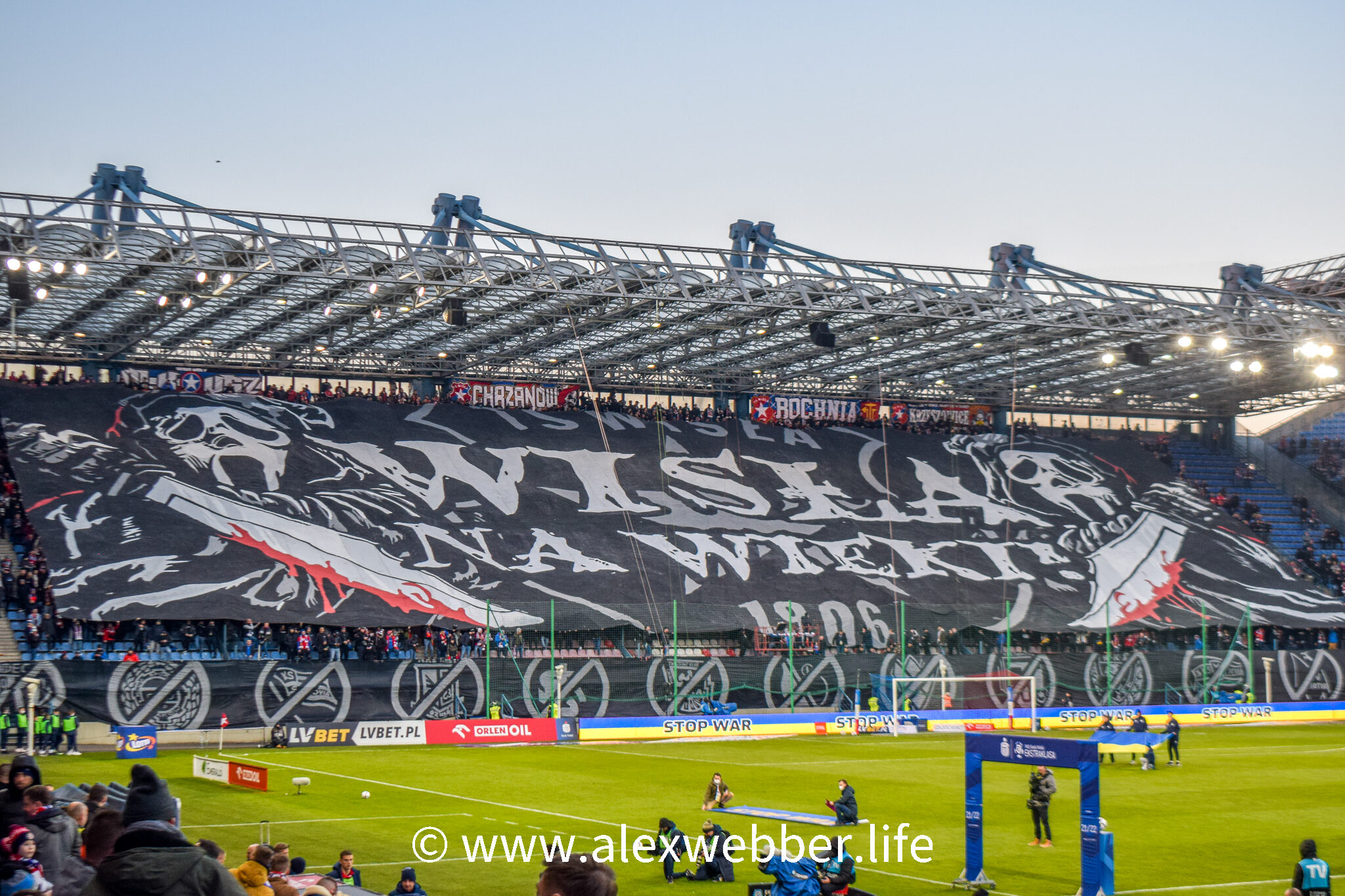 One of the biggest fixtures in Poland's league calendar, failure to get press access for this match meant I used the chance to spoil myself with a VIP ticket: a good choice, so it proved, that provided me with a grandstand view of a spectacular opening flag drop that seemed to glory in Wisla's reputation as knife merchants.
---
Zaglebie Sosnowiec v GKS Jastrzebie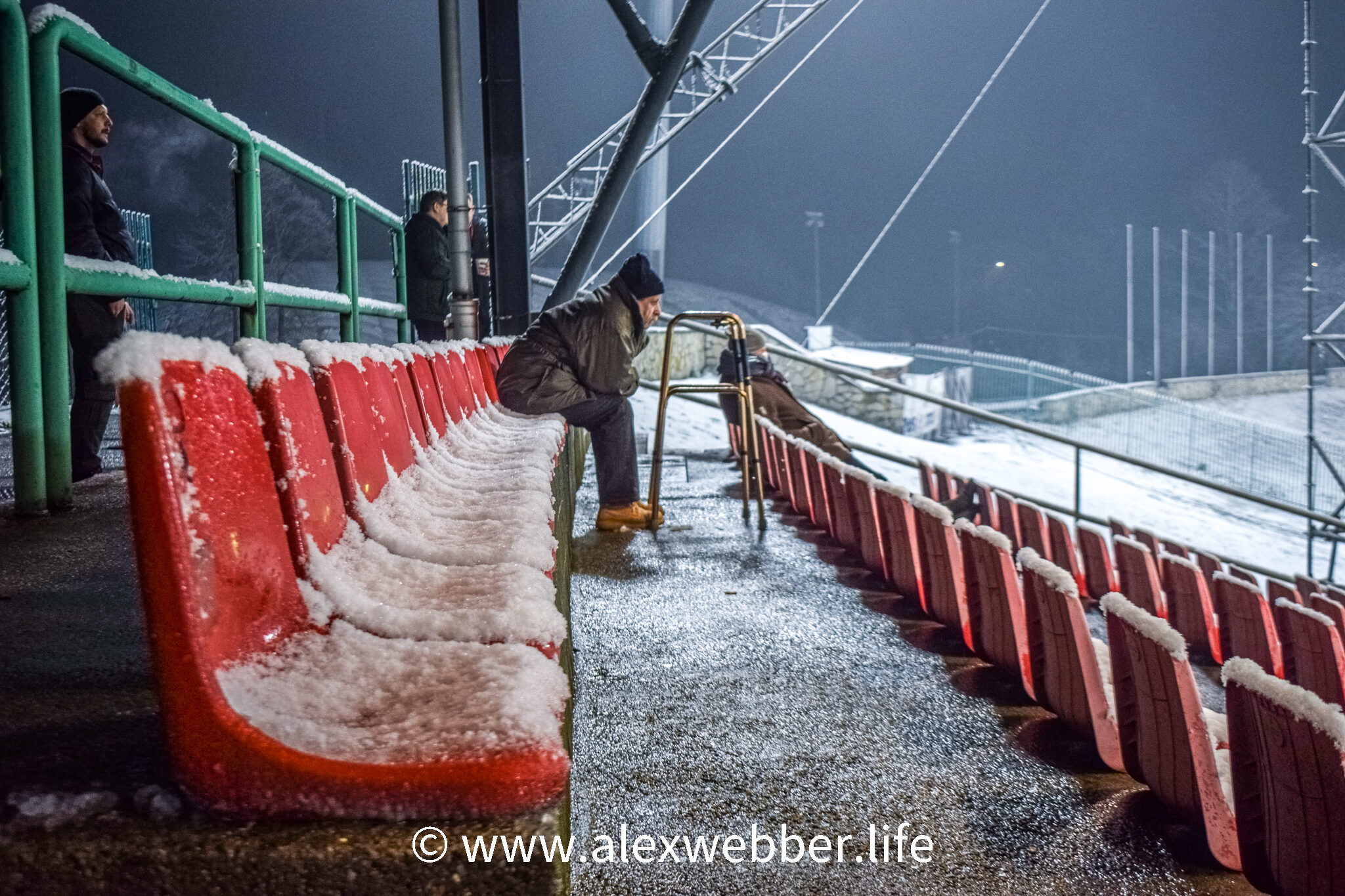 A cavernous old school ground, brutalist football and the kind of weather that leaves you with frostbite – by full time, I was in danger of being mistaken for the Abominable Snowman. Thoroughly miserable at the time, this was exactly the kind of self-flagellatory, masochistic experience that you cherish the moment you're back in the warmth of the nearest Indian restaurant. For more, CLICK ME!
---
Karpaty Krosno v JKS Jaroslaw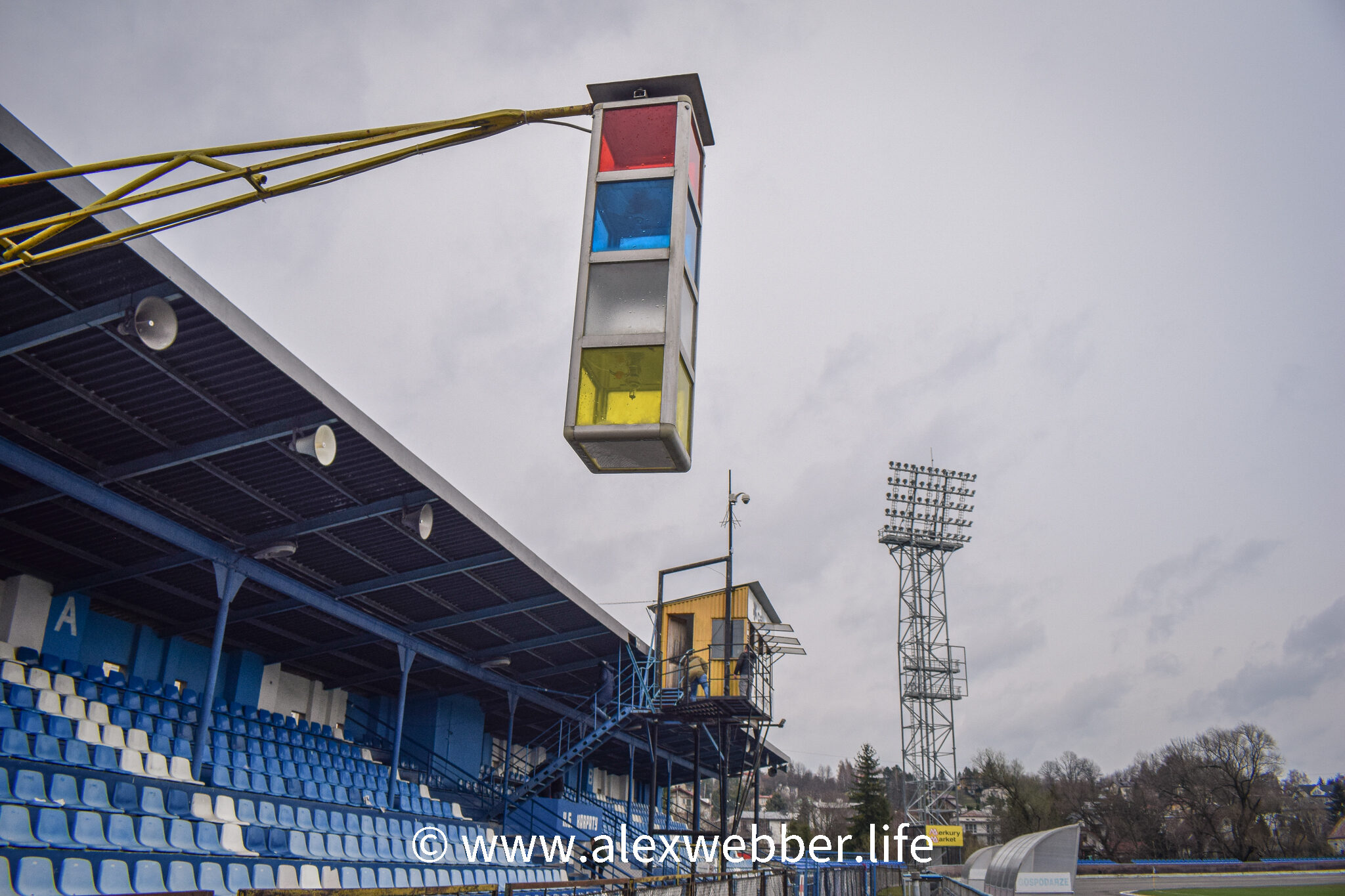 Often on PM, I advise people to NEVER visit Poland just for football – even the best-sounding games can fail. And yep, you've guessed it… There are times I would do well to listen to my own advice. Historically, this match has always been mental: 110% guaranteed! So imagine my surprise when I turned up after a seven-hour journey to find out that the away end had been knocked down in its entirety just weeks before. FFS. With no away fans inside, this was never going to be memorable, but that said I ended up having an absolute belter of a weekend in this undiscovered jewel of a town.
---
KKS Koluszki v Huragan Swedow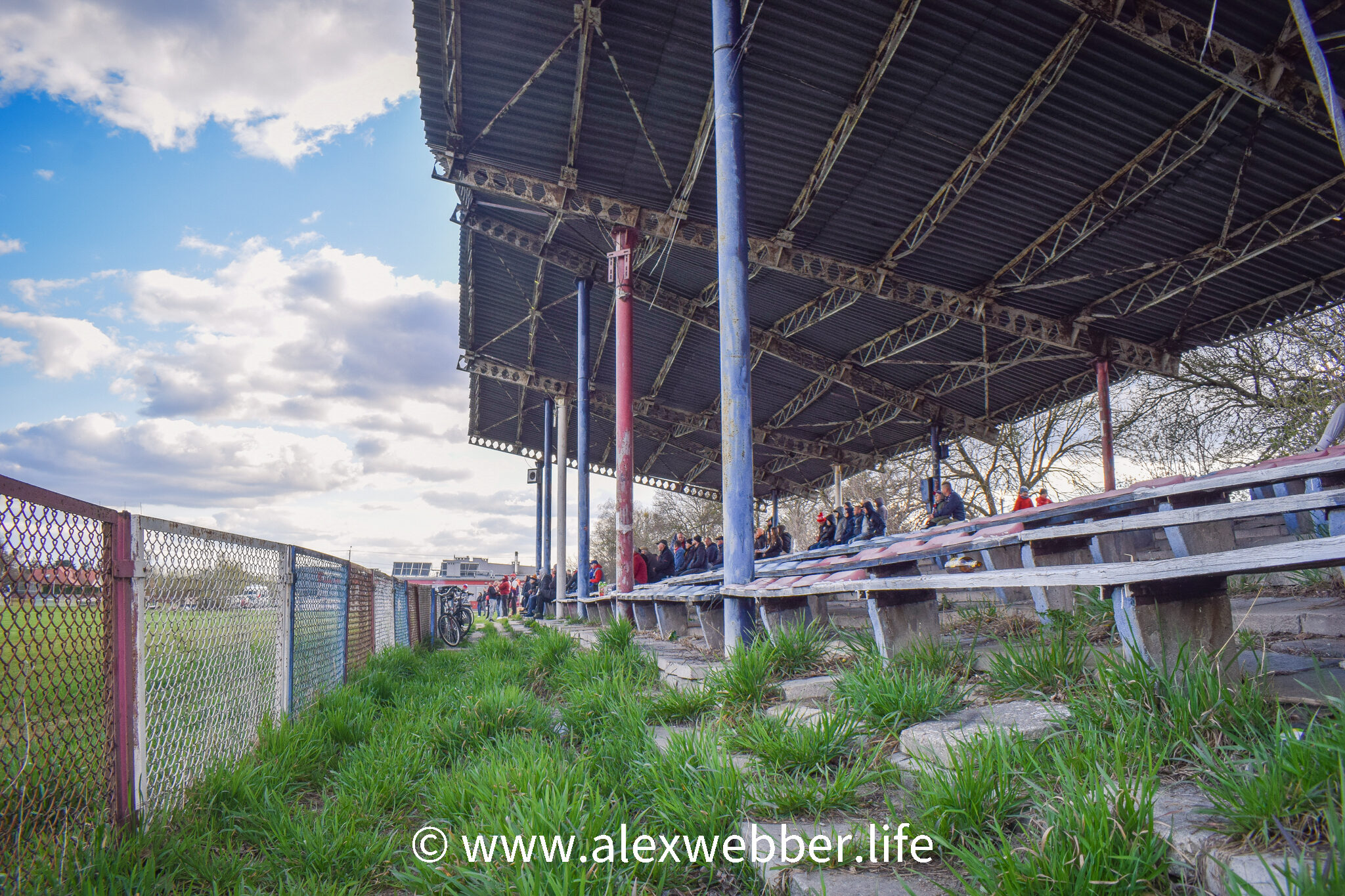 You wouldn't call it beautiful, but there's no doubting that the stand at Koluszki is one of the most extraordinary in Poland – perched precariously over a sea of smashed benches, this rusting zig-zag structure is a beast to admire. For more, CLICK ME!