Date: 4 September 2022 / League: Polish top tier
Final Score: 2-0 / Attendance: 23,725
In A Nutshell
An old rivalry is revived inside a modern-day corker of a stadium…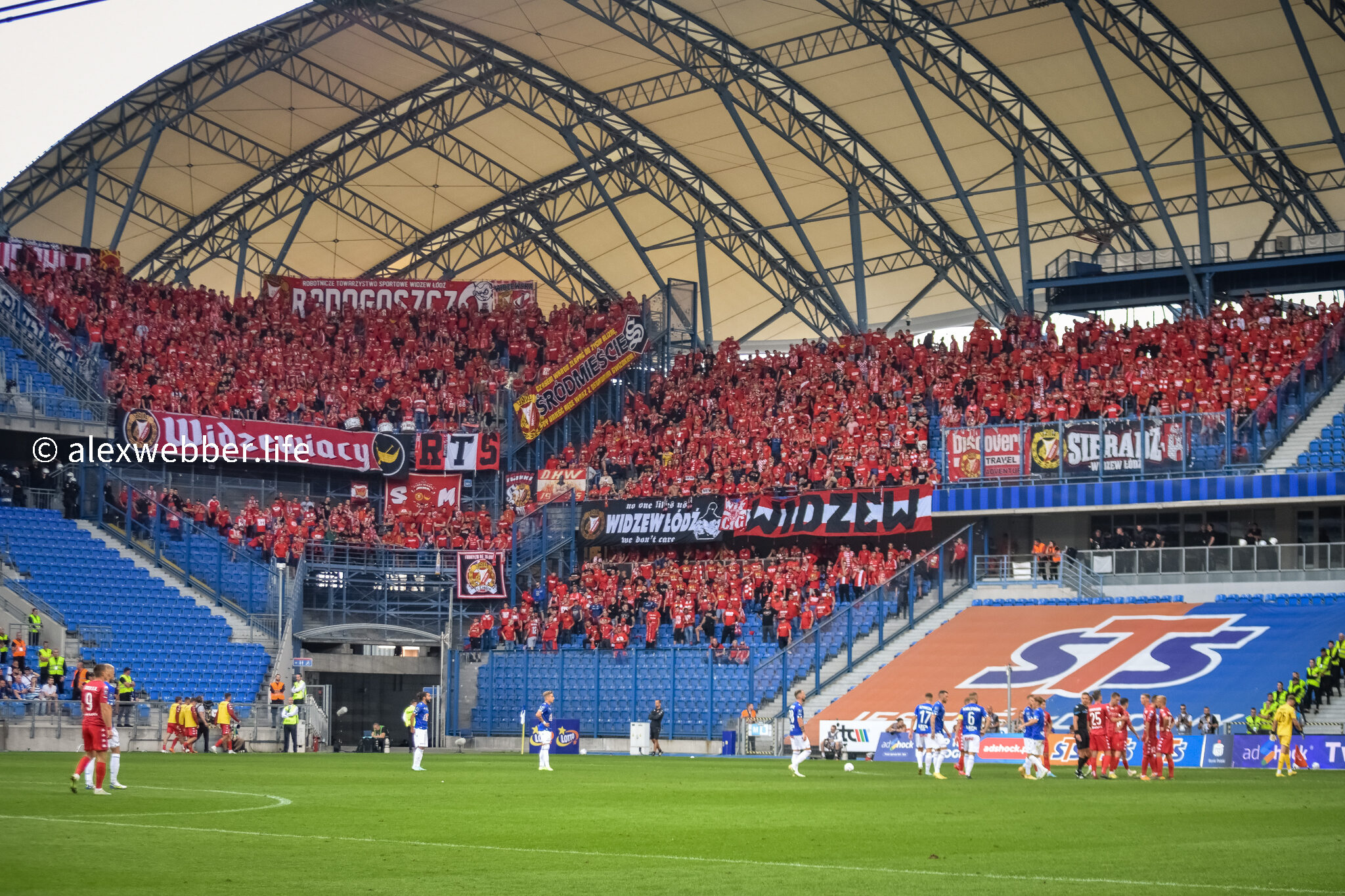 Getting There & Stadium
I've probably been here 20 or so times, yet strangely I've only posted once previously about Lech – still, what I said before remains relevant now. For more, CLICK ME!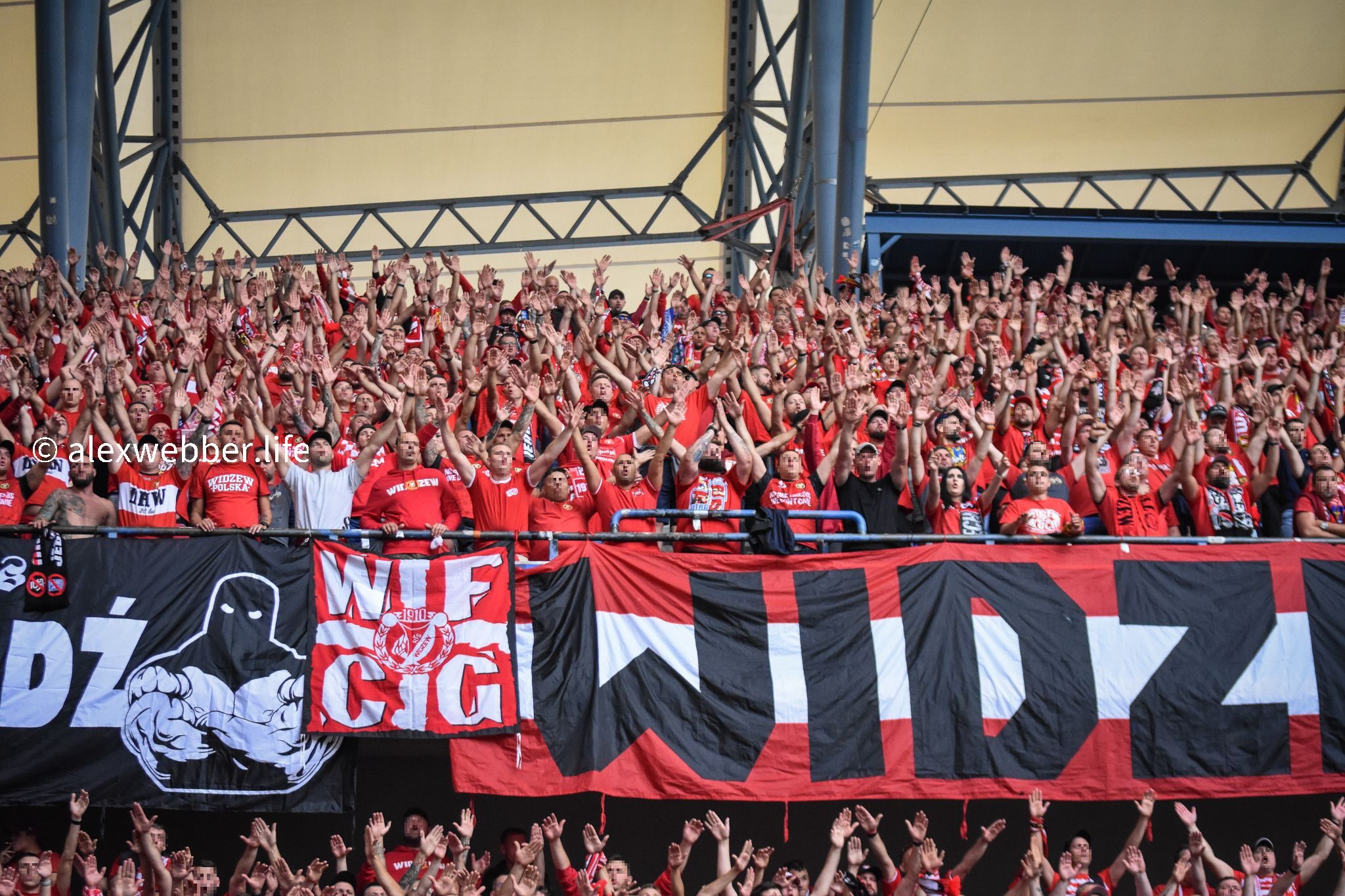 Background
Having averted playing each other for several years due to Widzew's fall down the leagues, this renewal of hostilities had been hotly anticipated – and not just by Poland's hooli-watchers, but the general football community as well.
Here were two undisputed heavyweights returning to the ring – in one corner, Lech Poznan, the league champions. A club with eight titles to its credit – and five cups – plus a reputation for some of the most boisterous support in Poland.
Standing opposite, Widzew. Condemned to the lower leagues these last few years, this was their first year back with the big boys for quite some time. Pressed to compare them to anyone else in the world, I'd maybe call them the Polish version of Juventus… or Leeds: a big side with much history and many admirers, but, also, no shortage of detractors.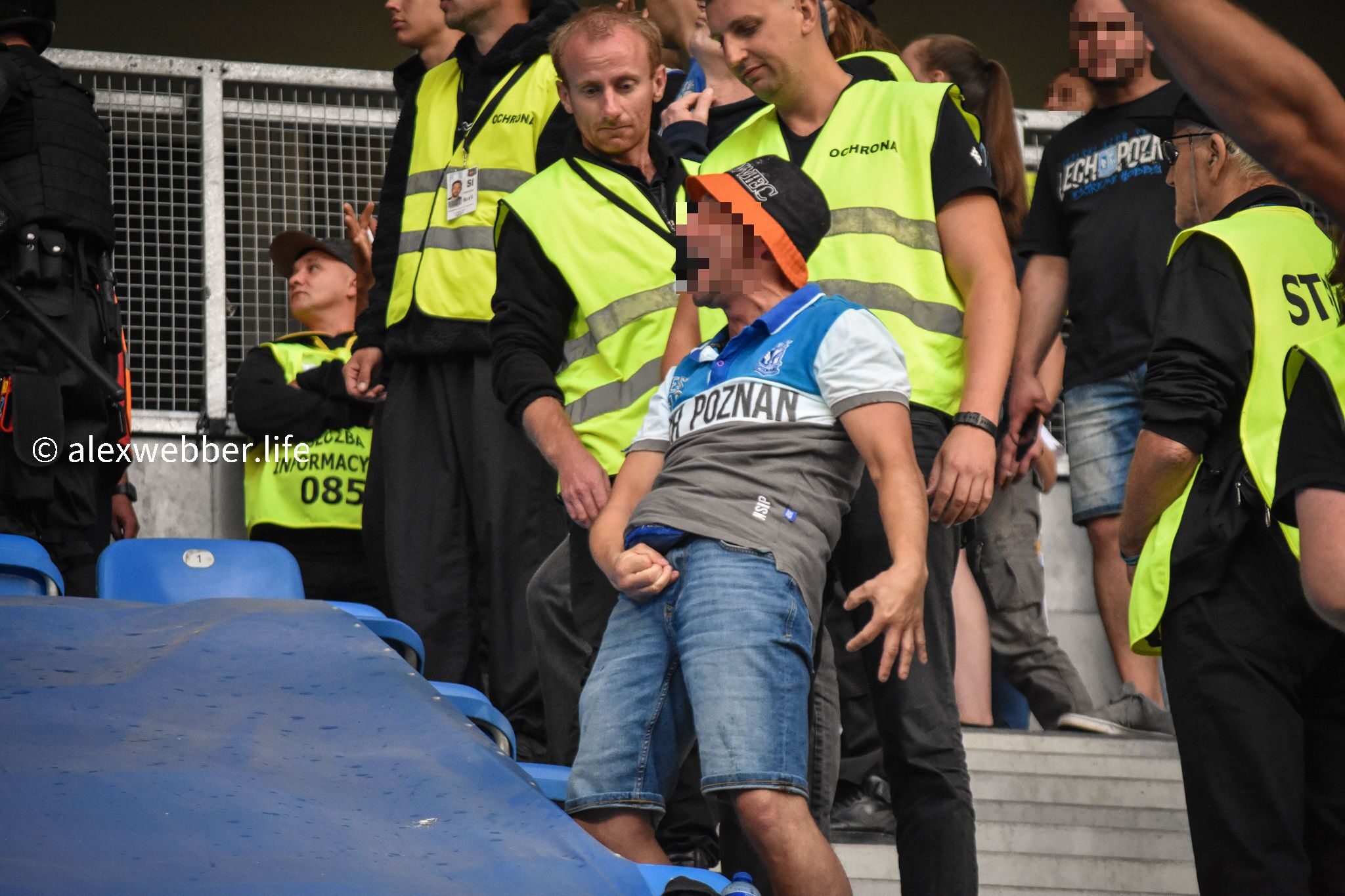 Experience
This was never going to compete with the Silesian Civil War that I had born witness to a few days before (CLICK ME!), but… even so… I expected a little more. Lech are always a dead solid bet to put on a big show for a decent game, yet… this time they did not. Don't get me wrong, great backing, but aside from an opening (and pretty tame) pyro show it… it felt a bit routine from them.
And Widzew? I'm told they had their 'display' confiscated before entering, so not much from them either aside from immense vocals and a steady stream of missiles directed towards Lech. True, there were a couple of flurries of excitement as the game drew to a close, just nothing to remotely justify the reputation of this fixture.
Sadly, rarely do my travels pass entirely without incident, and having decided to lurk outside the away end following the match, I found myself soaked in what I suspect could well have been some geezer's piss – despite being kept locked up in the upper tiers, Widzew's fans decided to treat those below to a healthy volley of exotica that ranged from cigarette lighters and plastic bottles to a toilet seat.
Having ignored their instructions to 'f**k off', I can imagine the police figured I got what I deserved. Most probably, they were absolutely right.